Our front porch has the perfect little nook for a rocking chair or a swing. I was thinking about what I wanted to fill the space when Sean informed me that his dad was offering us anything that we wanted from his house's yard and shed (since he sold it and wouldn't need to take it where he is moving). I immediately thought of the wicker egg chair swing that sits on their front porch. It's pretty weather beaten, but after he verified that it was up for grabs and still could hold weight, I was super excited to get it on our porch.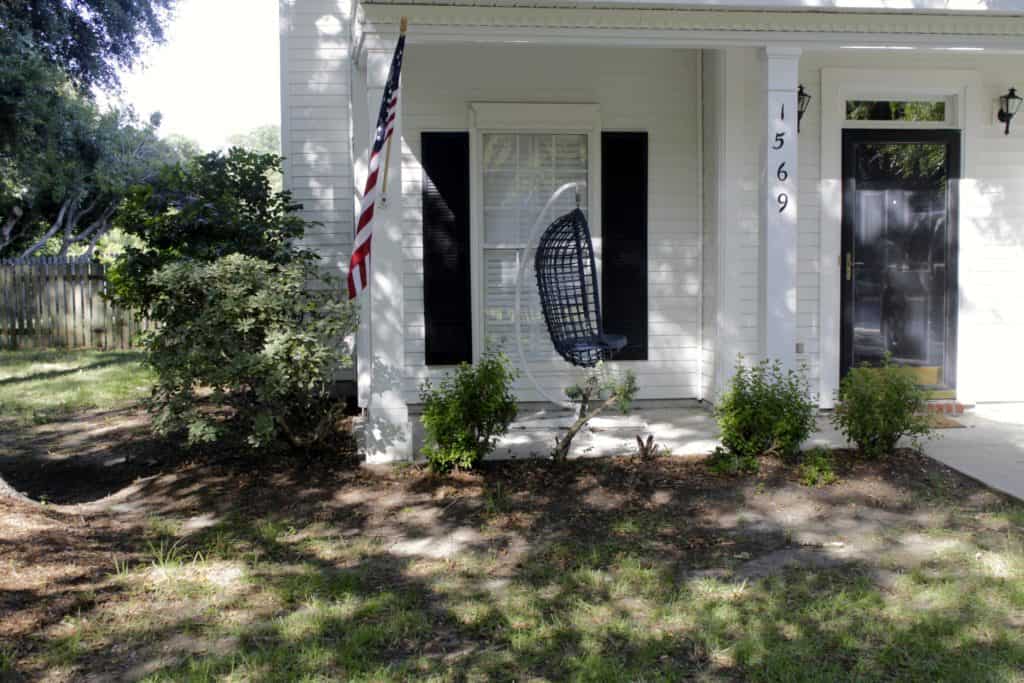 We brought it down from Charlotte in 2 pieces over several recent trips up there. The stand and the chair are 2 separate pieces. The stand actually should come apart into two pieces itself but its pretty stuck together and the whole thing fit in Sean's car anyways.
Once we got it back, I gave it a good wipe down with a soapy rag. Then came time for the fun. The front of our house is white so I wanted to give it a little pop, yet wanted to keep it a color that wouldn't get too dirty. I decided to spray paint the chair itself navy blue and re-spray the base white, so that it sort of fades into the white siding of the house.
I made sure to get an outdoor safe spray paint with built in primer. Many light coats are aggravating but the trick to a non-drippy paint job.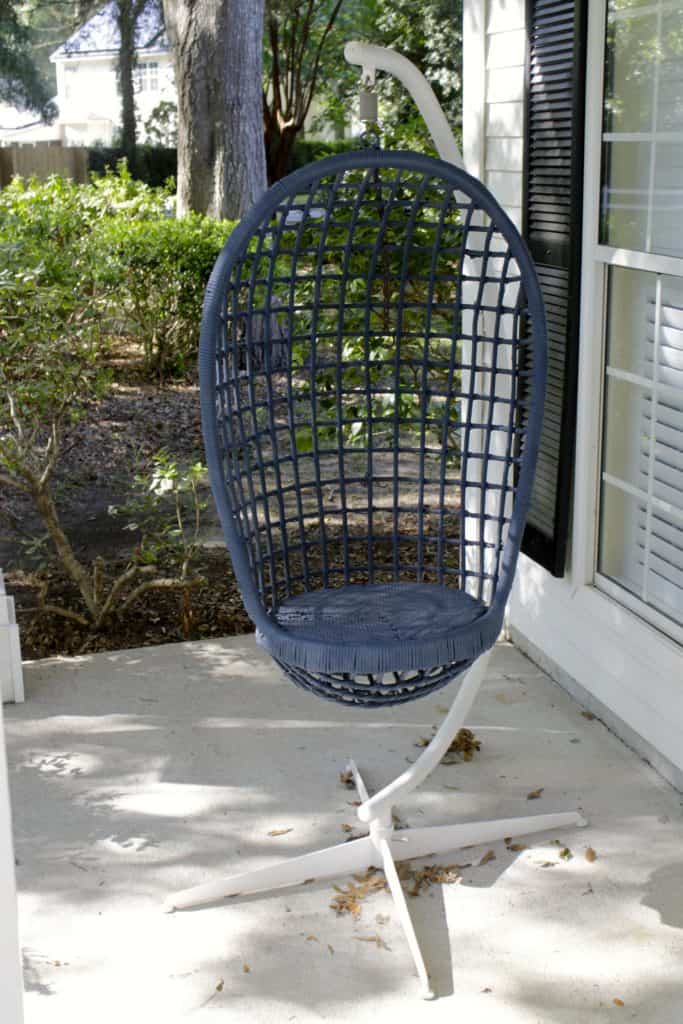 I added an ikat seat cushion from Pier One to the swing. Can I just say how hard it was to find outdoor pillows in August! All the stores have switched over to fall even though it's still 95 degrees out. Meaning, you almost got Halloween decorations instead of a pillow 🙂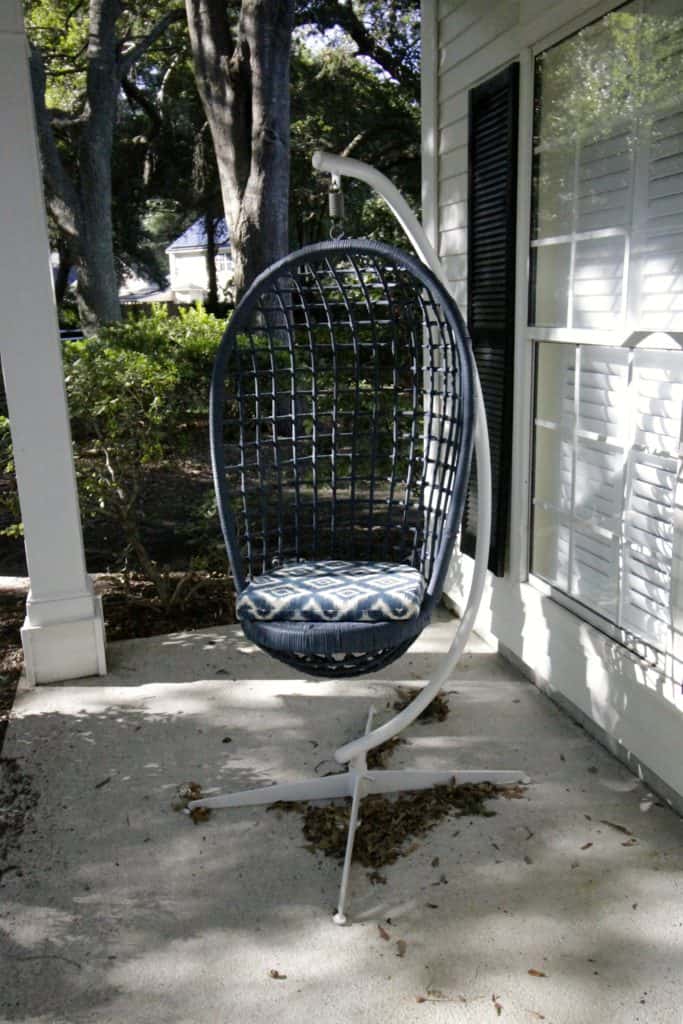 I just love the way that it turned out! Its a good step towards upping our curb appeal!