Love pink? Love Lilly Pulitzer? Me too, girl! I picked up this table top pink tree from At Home at the after Christmas sale last year (for under $5!) and wanted to decorate it with a Lilly theme this year. Since I am trying to spend $0 on holiday decor this year, I decided to DIY my own Lilly Pulitzer ornaments.
I was considering painting balls, but decided that using what I already have would be easier. So I dug out some of my old Lilly planners and put them to crafty use!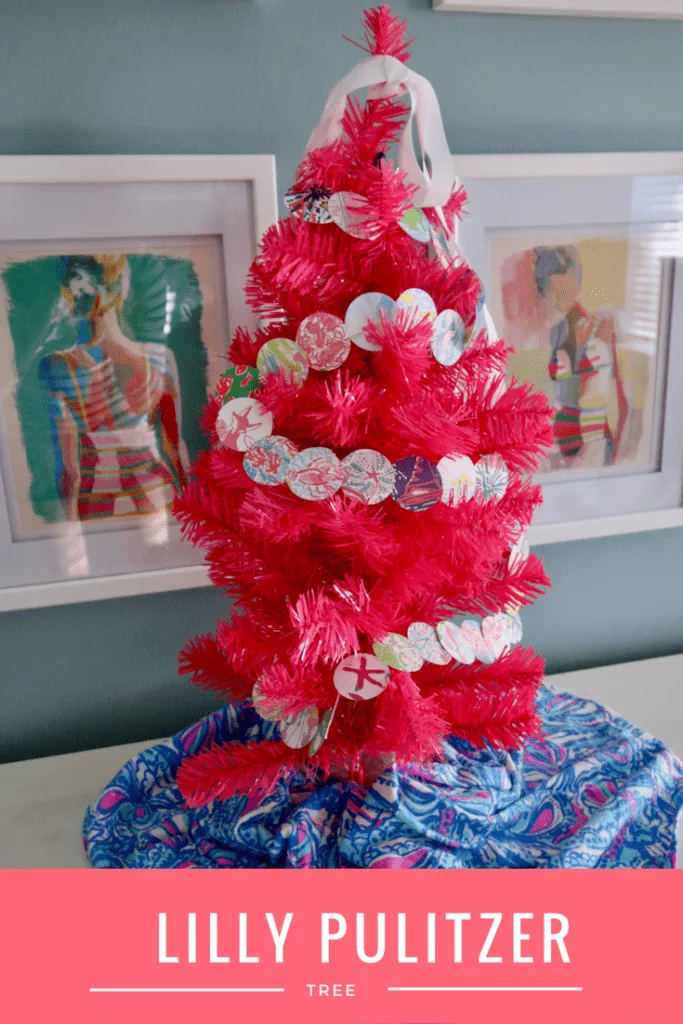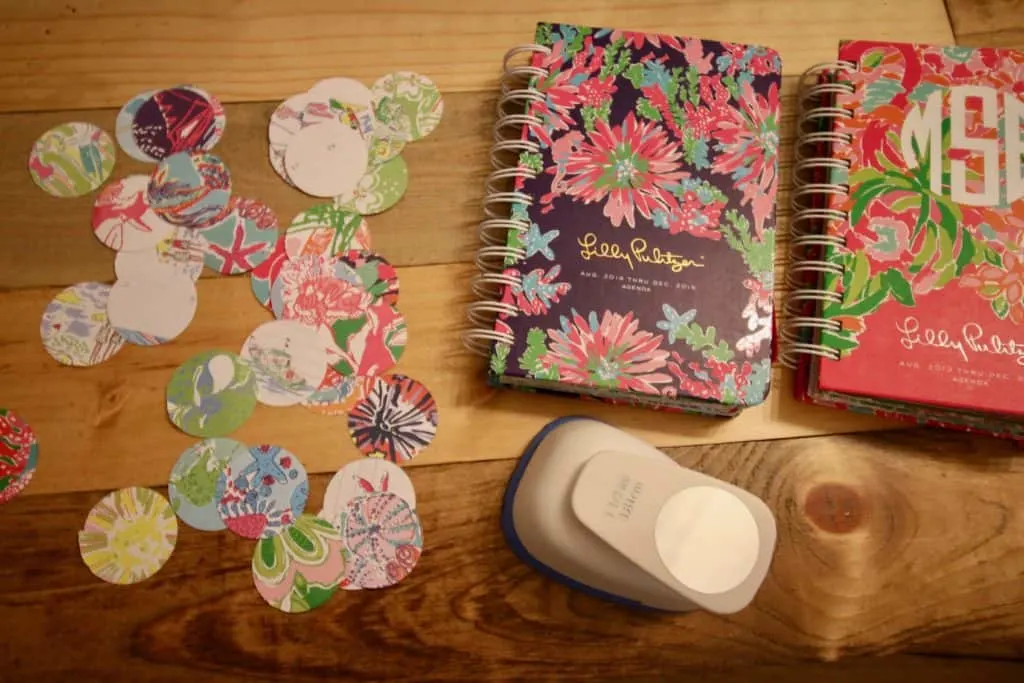 I started by using my 1 1/2″ circle punch to punch about 30 circles out of my old Lilly Pulitzer planners. I learned that large scale patterns don't really translate well into the small circles – smaller designs that fit in the circle work a lot better!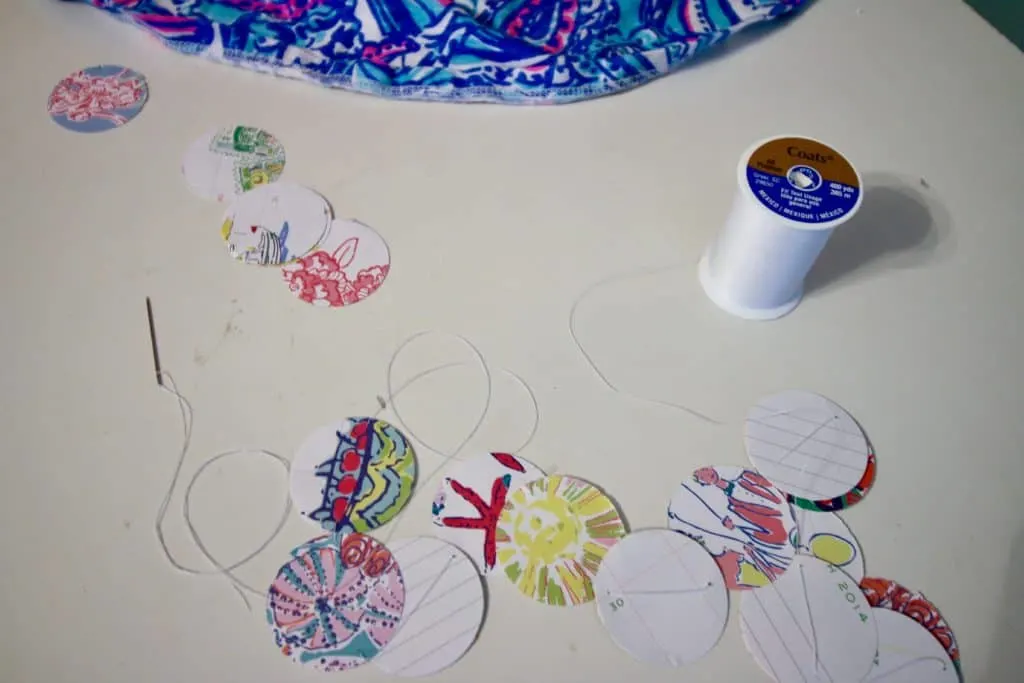 I used a needle and thread to string the circles together. Someone messaged me and suggested that I run them through my sewing machine – that would have totally worked, too!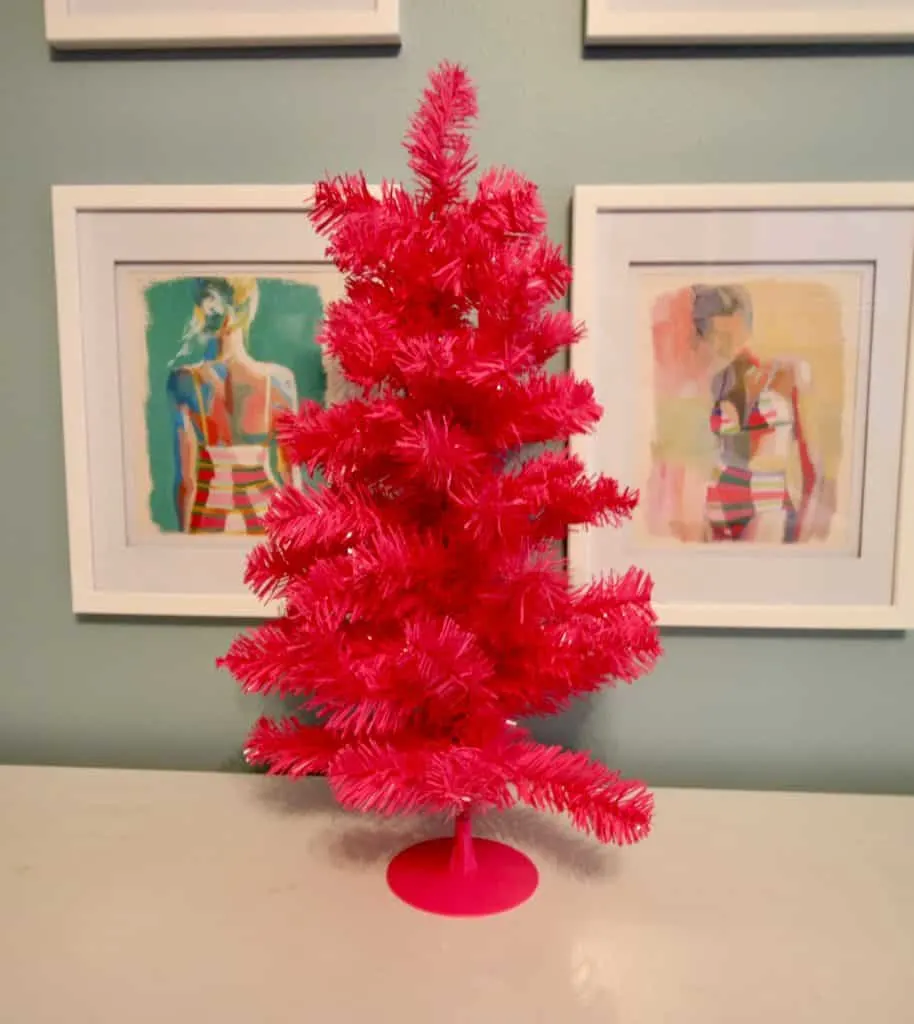 I used a Lilly tank top as the tree skirt – no cutting or sewing required, and it's fine to hang back up after Christmas 🙂 I love how it turned out and that it brings a little festiveness into our bedroom!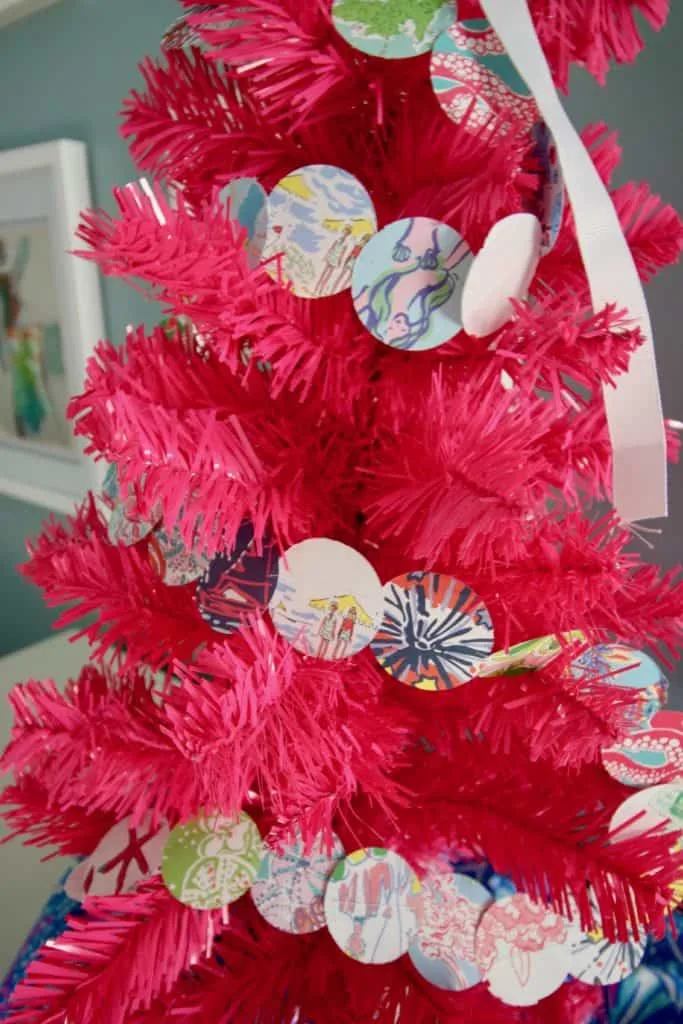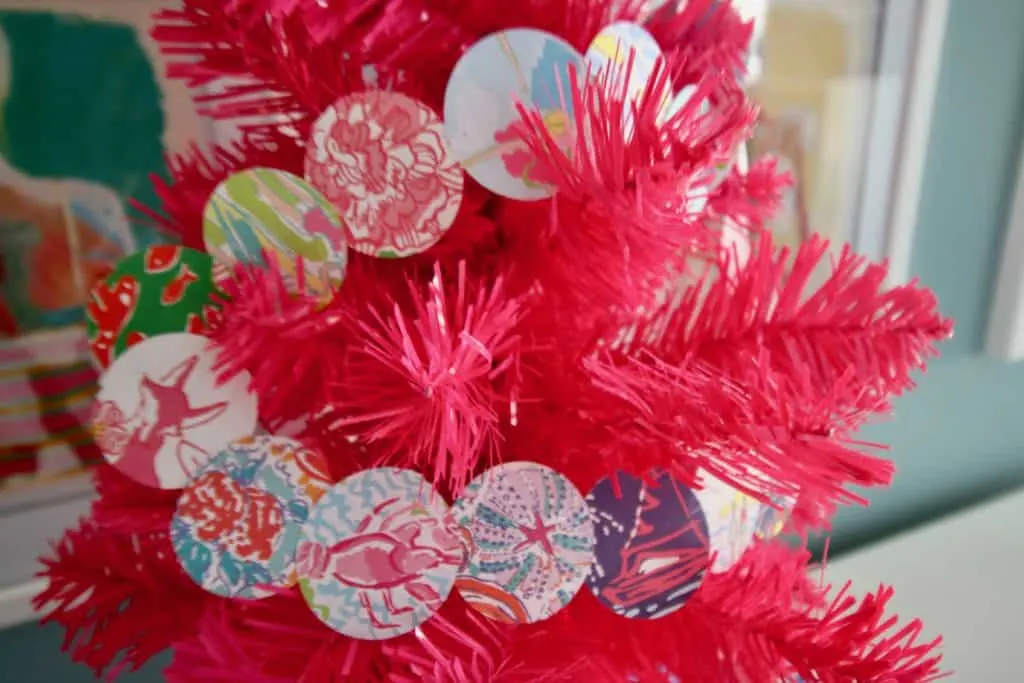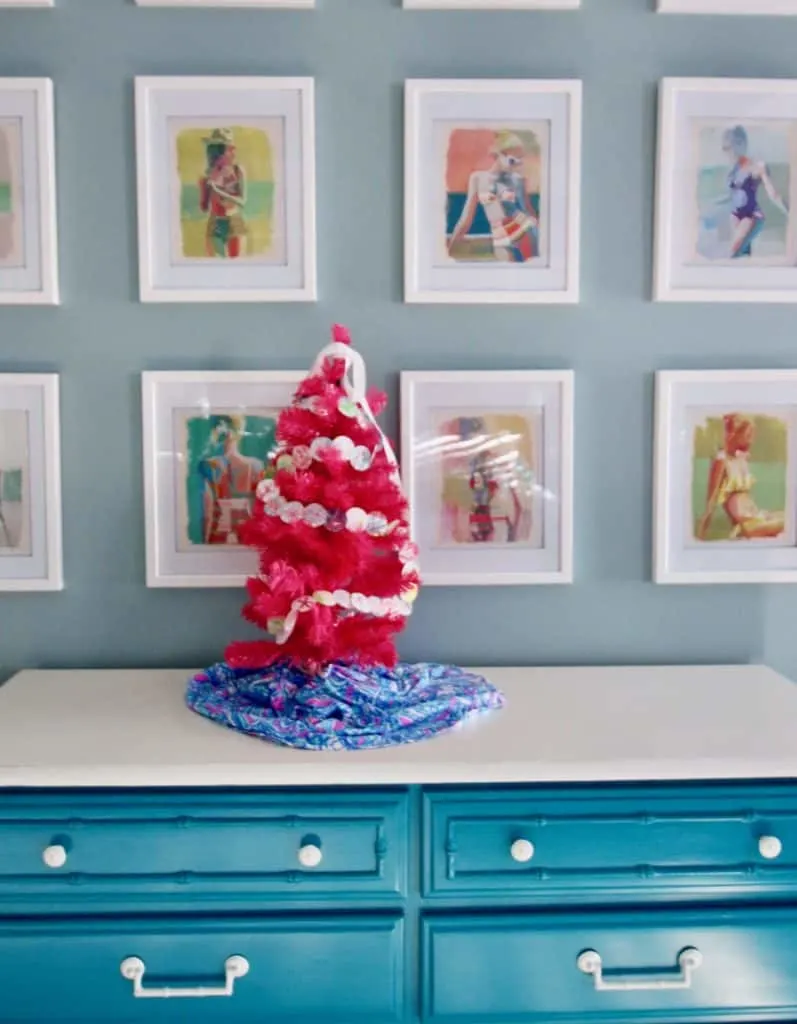 Has anyone else made a Lilly tree?