Since moving into our house, the mantel has been one of my favorite places to decorate. Especially since we took our fireplace up to the ceiling, I have really enjoyed decorating the feature of this room. Of course, we decorated it for Christmas! Our front room is staying with a blue and white coastal Christmas theme and this mantel fits in perfectly to that.
The main highlight of the mantel is the live garland. It is from Costco and was long enough to do both the mantel and our stair railing. This is my second year doing this and I have really figured out the best way to keep it alive.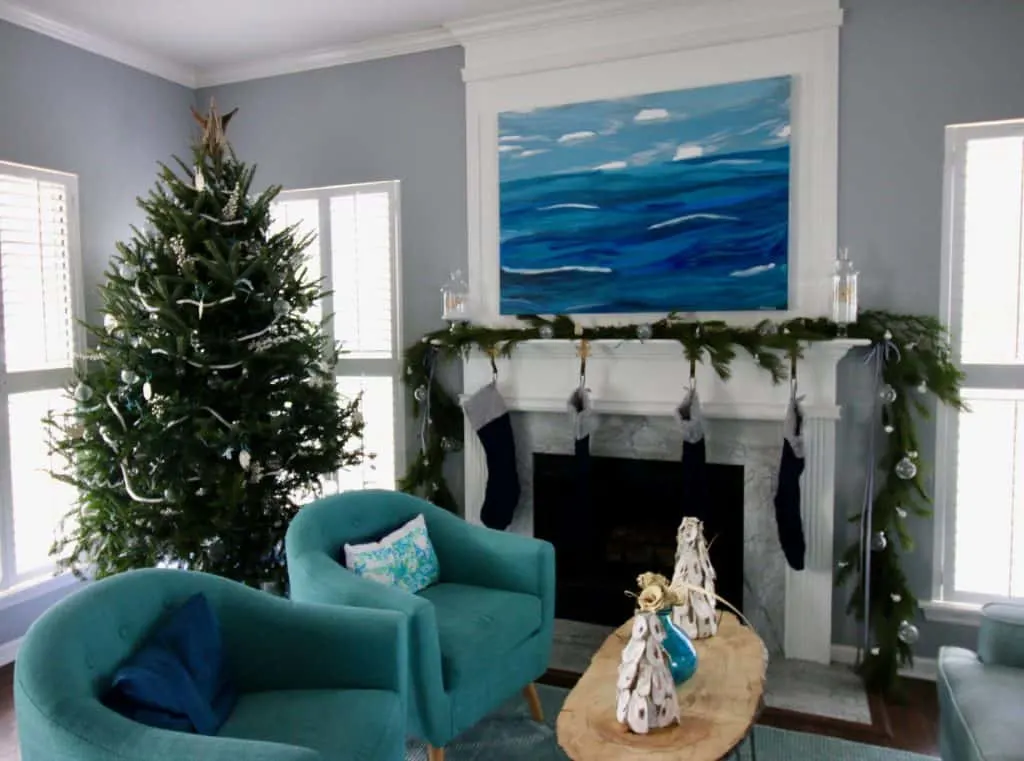 How to Make Live Garland Last
When you get the garland, fully submerge it in water (we used our bathtub) for 24 hours.
Drain the water. Spray the whole thing thoroughly with Wilt Stop. Let dry and then hang.
It will last a really long time!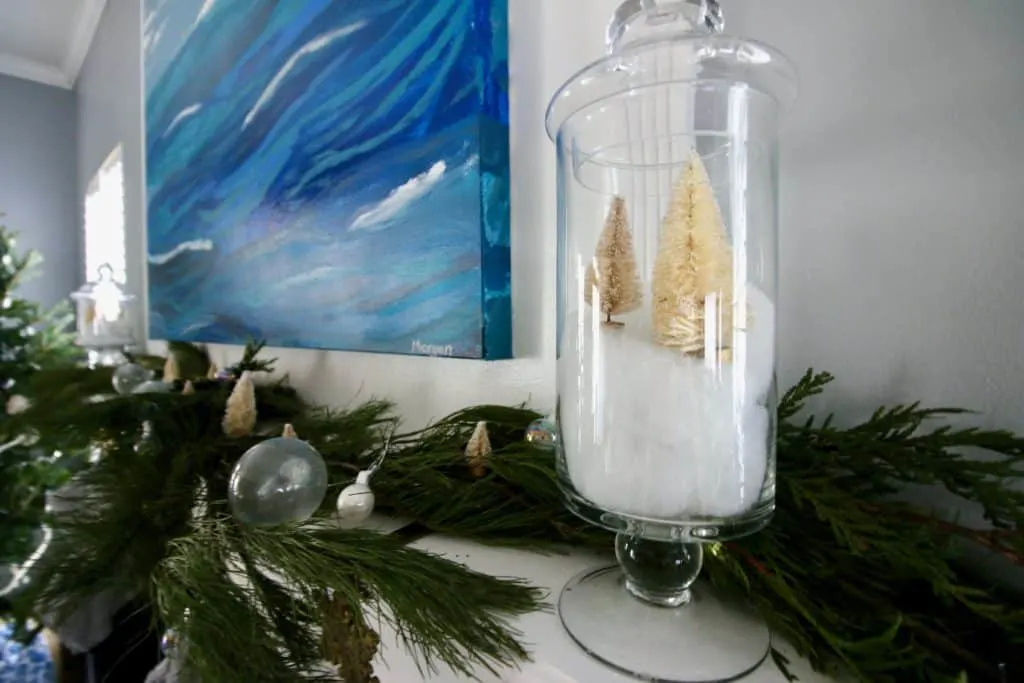 But, back to our mantel. I accessorized the corners with apothecary jars with pillow stuffing "snow" and little bottle brush trees. The ornaments were DIY sea glass looking balls from last year. I also added extra long blue and white bows for a little bit of fun.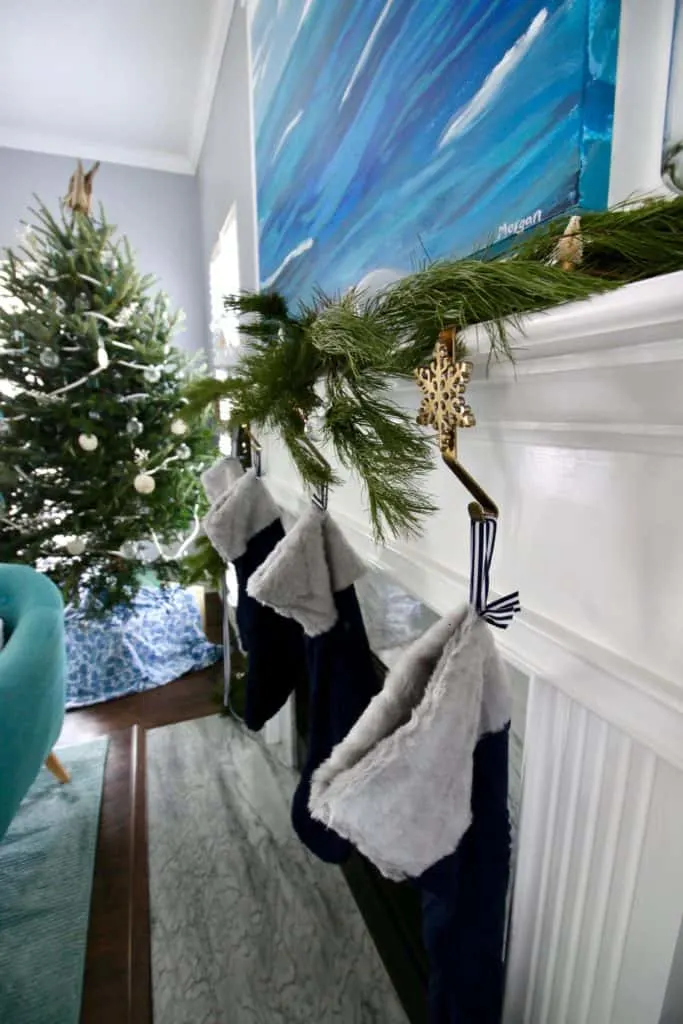 Finally, I sewed up the stockings over the weekend. Our red ones just did not go with this vibe. I'll be sharing a simple tutorial for them very soon!