Paint is one of the cheapest and easiest ways to refresh a room, but it's not something that we have had to do in a while. So, it was a whole refresher for us on how to choose paint colors, and now that we've painted both the master bedroom and bathroom and are happy with the results (reveals coming soon!) I wanted to share the process with you.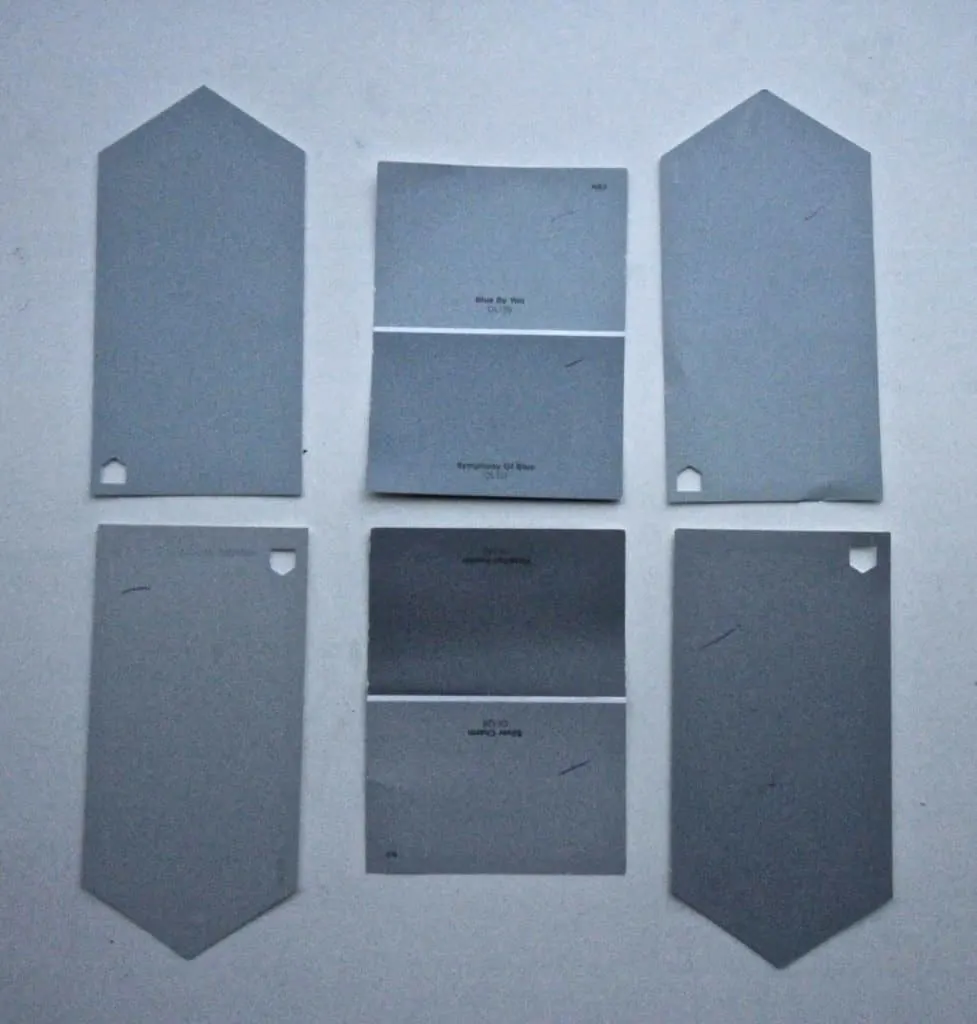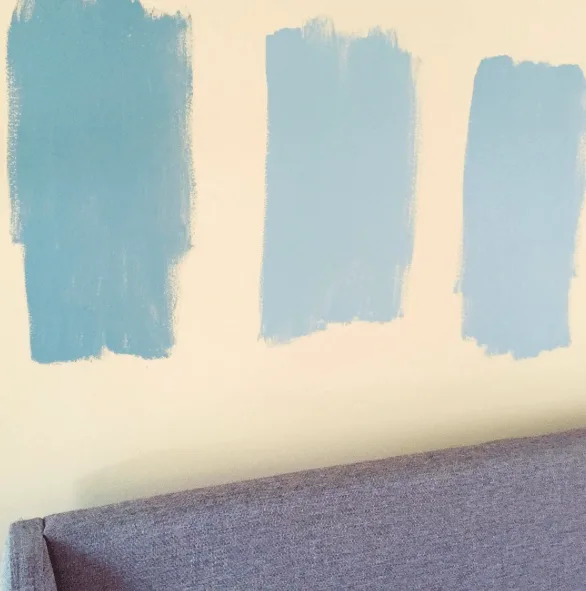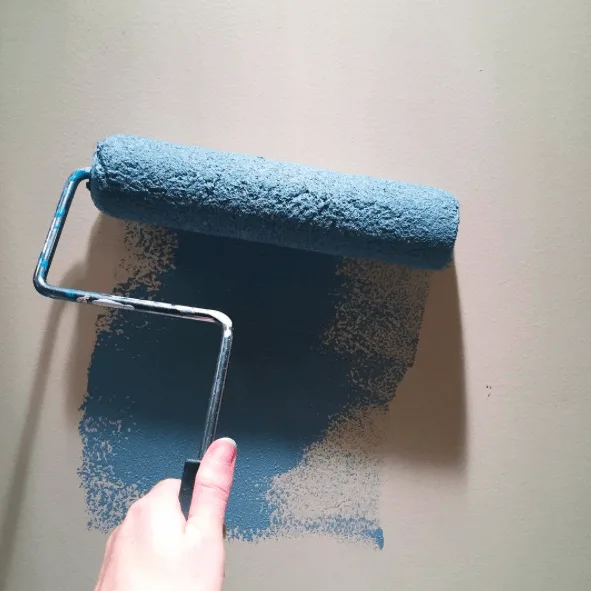 Decide on a general vibe for the space. Our house-wide vibe is coastal, with a focus on a lot of blues and grays. Our plan is to bring in color in the accessories but to go for calm yet not boring in the wall colors.
Go to the paint store and grab swatches of anything that catches your eye and meets your vibe. Once I knew that we wanted blues and grays, I grabbed a lot of those colors at Lowes.
Hold them up in your space and choose 3-4 favorites.
Paint swatches of those favorites on several walls and look at them for several days. We made the mistake in the condo of just looking at the paint during the day and running back and buying it and then we learned that it turned purple at night. Definitely stare at it for multiple days, in multiple types of light.
Go buy more paint than you think you need and get painting!
We settled on Symphony of Blue for our bathrooms, Watery Blue for the vanities, and Interesting Aqua for the bedroom.
I would love to hear the process that you use to choose paint colors! Any great paint makeovers lately? Share them below!