My sister is a college student at the University of South Carolina and recently moved into a new apartment for the Spring semester. I was so excited when she invited me to come up for a weekend and help her decorate & organize her room (and take her out to eat and hang out!)
My sister has lived in 4 different apartments or dorms in the 3 years that she has been at school. Moving is super annoying, but there is something really fun about knowing that you are only staying in a place for a few months. Some people might say, well why bothering decorating then. I say – what a fun chance to decorate in an exciting, low risk way!
It's also fun for me to get to decorate a rental. We couldn't paint or do anything drastic, though we were allowed to hang nails in the wall (luckily!)
It's also worth mentioning that this room came partially furnished – the bed, desk, curtains, and dresser are not hers and had to stay. The vanity, headboard, comforter, and storage stools/bins are hers and she wanted to keep them.
The goal of this makeover was to make a fun, organized space that would suit her personality for little to no budget. She self-declared that she had $3 in her bank account so anything we bought had to come from me! So we were really trying to just rearrange and use what she had, for the most part.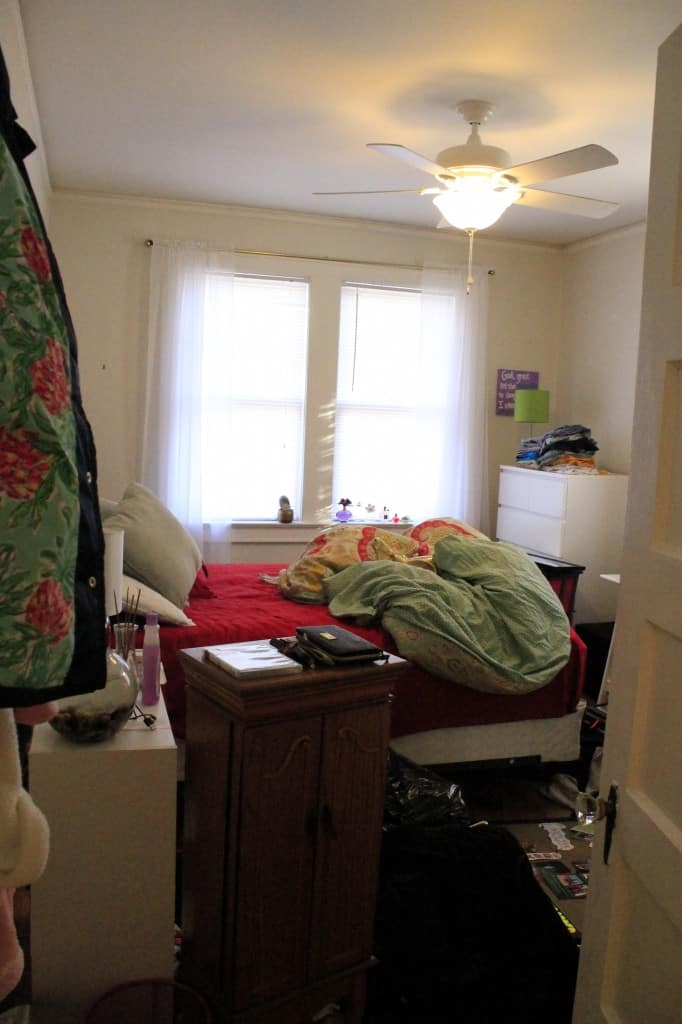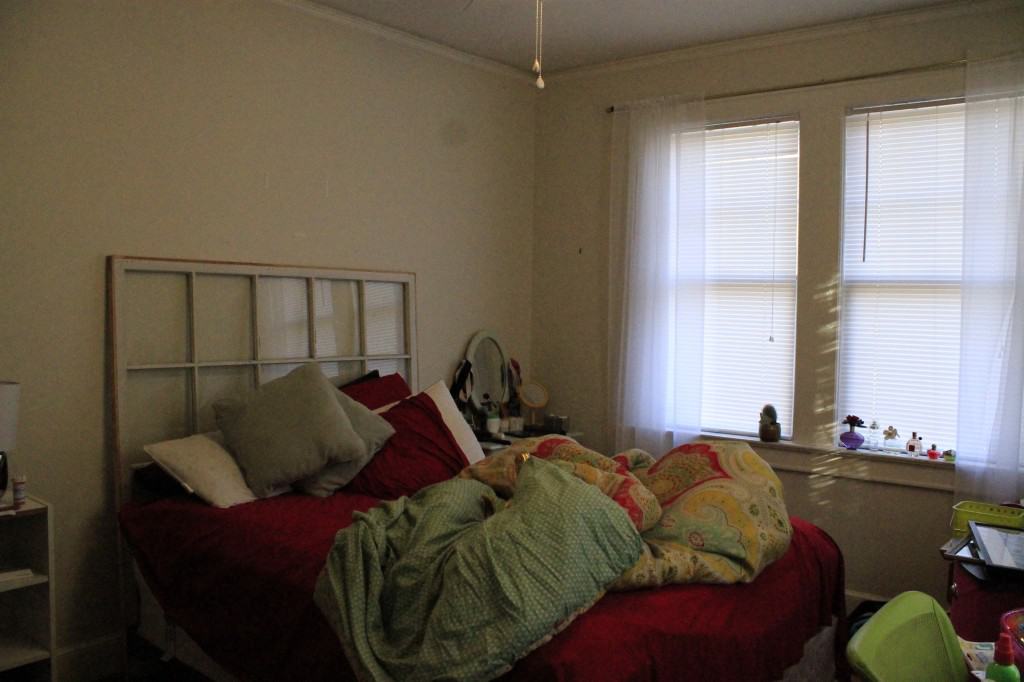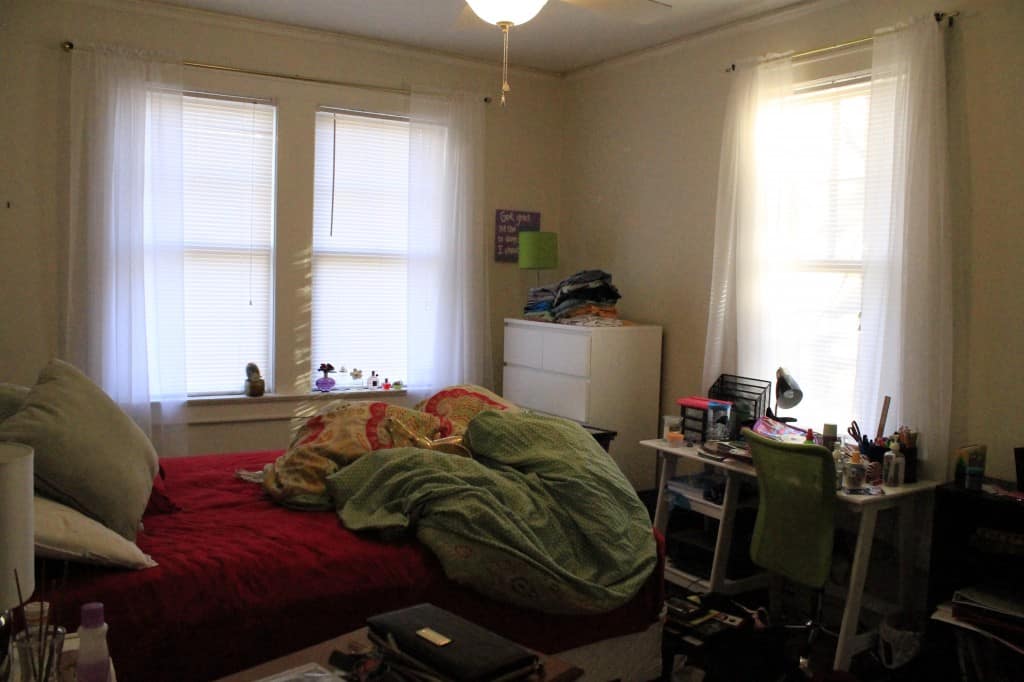 Here is the room before. Warning – it looks like a tornado came thru. She moved all her clothes in garbage bags and just dumped them on the floor.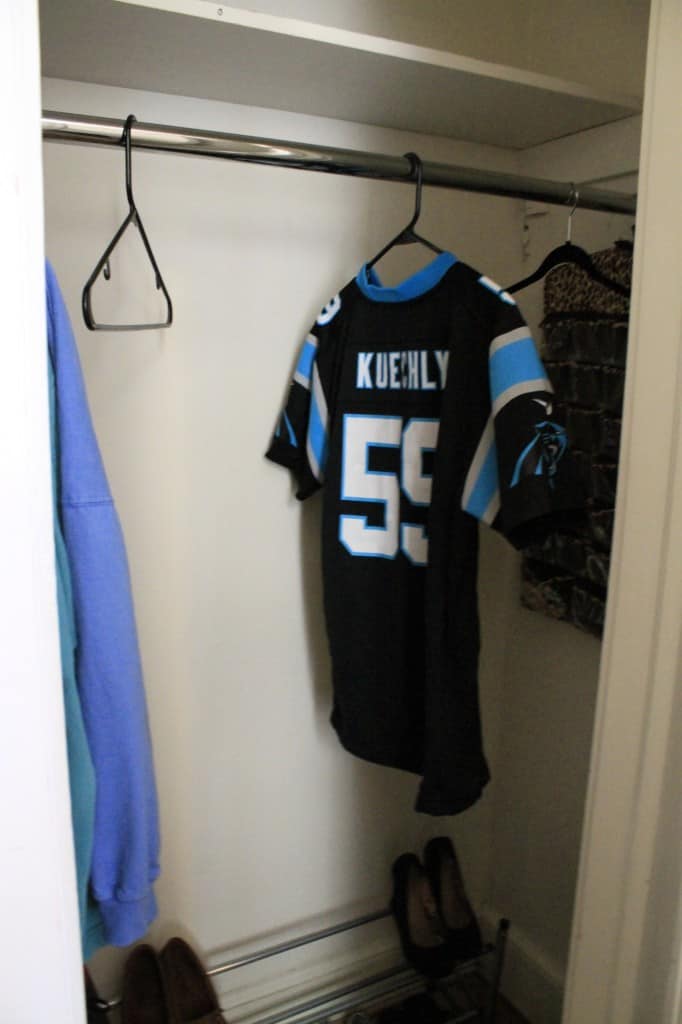 Our first move was (obviously) to pick everything up. Clothes were either hung or put in the hamper, depending on how wrinkly they were. T-shirts were folded for the dresser. Having things put away instantly made it feel better.
The best thing I did for this room was encourage her to move her bed. I hate walking into a room and immediately being at the side of the bed. It really closes a space off! However, she hadn't moved it because of the window placement.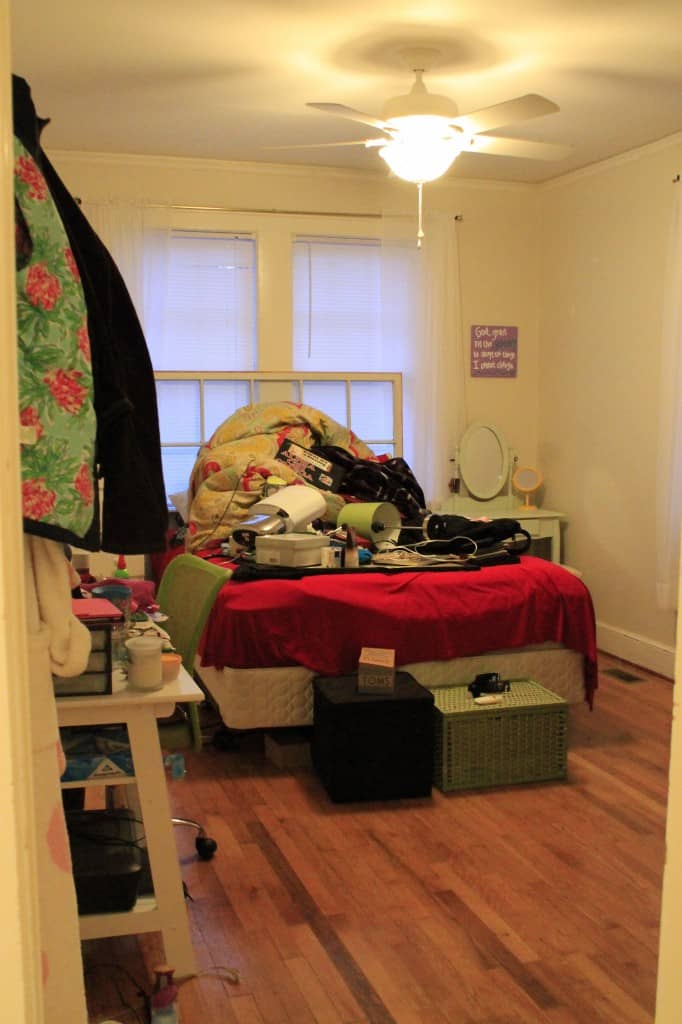 Some people are afraid to put a bed in front of a window, but it can totally work. The trick is that you have to have a headboard but it can't block the light (especially if this is the only window!) This salvaged window (she got it at Habitat Restore last year) works perfectly – it gives her something to lean pillows on but does not block any light.
From there, we just rearranged the desk and dresser and vanity until she was satisfied with the layout. If there's any doubt, move it and step back and see. It's so much easier to rearrange when you're already in that mode than to change your mind and motivate yourself to do it again later. Also, duh, empty dressers are way easier to move than full dressers!
Once we agreed on an arrangement, we decided some things that she needed – a rug was one of them, and hooks and nails to hang things was another. So, we went shopping.
We went to Homegoods to look at rugs and found the perfect one. It's definitely Caroline's style and so it was our one splurge for the room. We also picked up something silly – a golden antelope head. It was so Caroline (her style icon is Ke$ha) and it definitely makes the room.
We also stopped in target and got some picture hanging kits and a set of hooks.
Once we got back, it came down to hanging, organizing, and arranging.
We hung the antelope over her bed. I think it looks so cool & wish that I had the guts to hang that in my house! We hung LED Christmas lights in a double swag over her headboard, just for fun.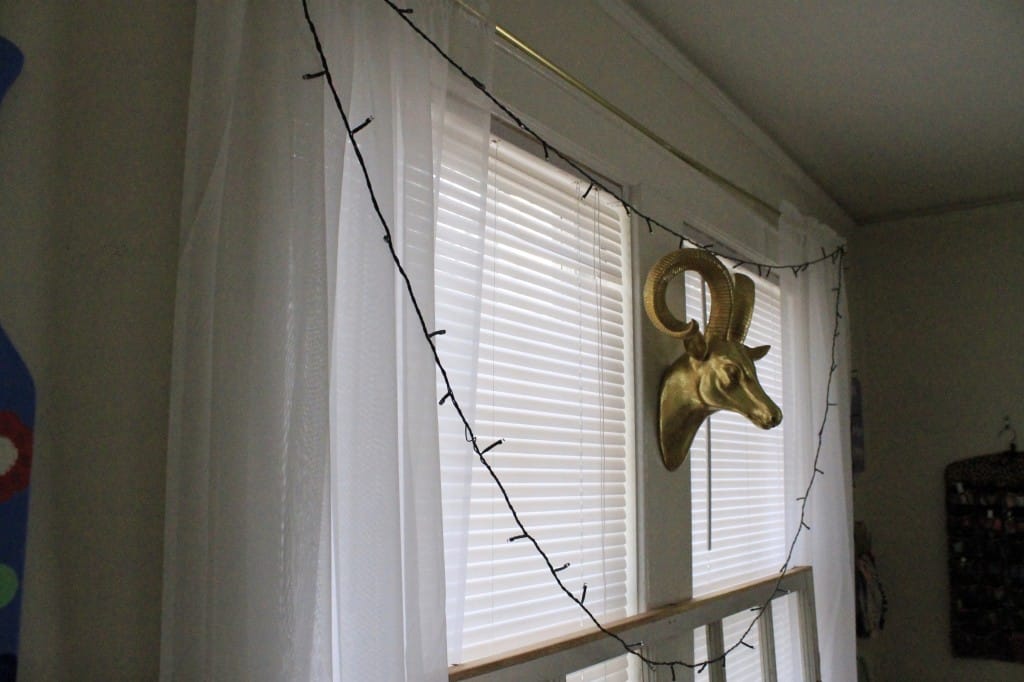 Caroline spray painted a wooden plaque (from Michaels) gold and used hot glue to attach (glittery) pins to hold her large headband collection.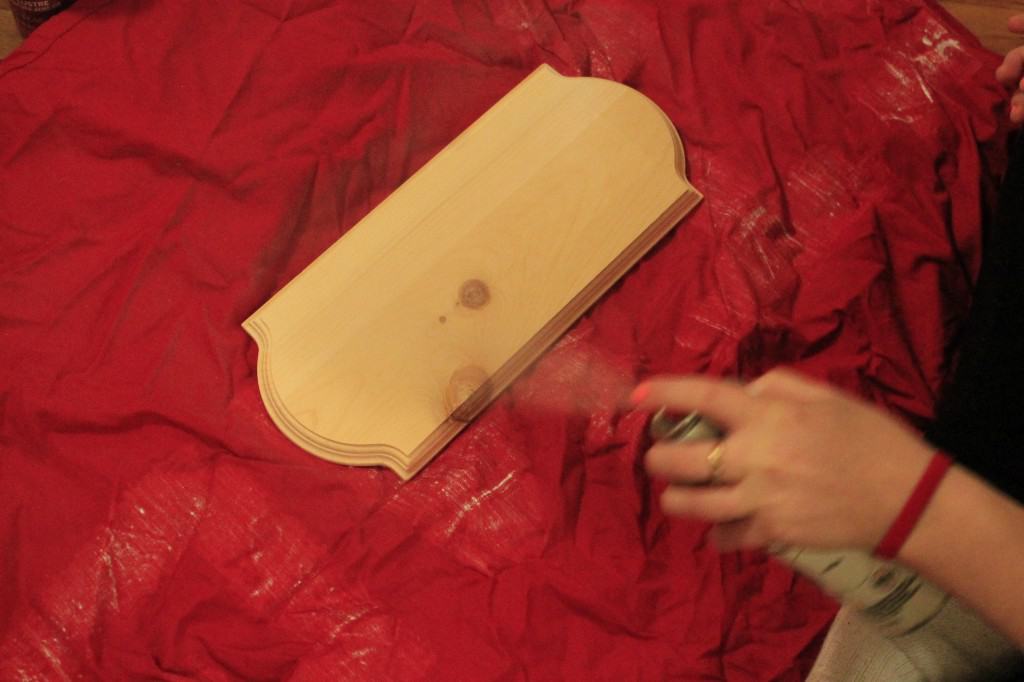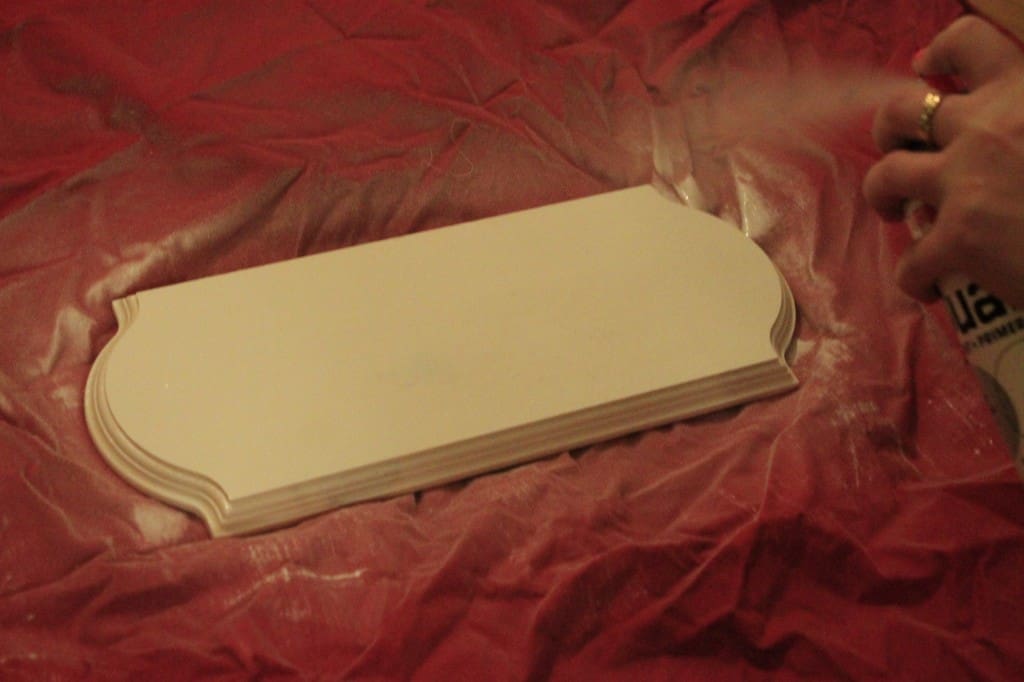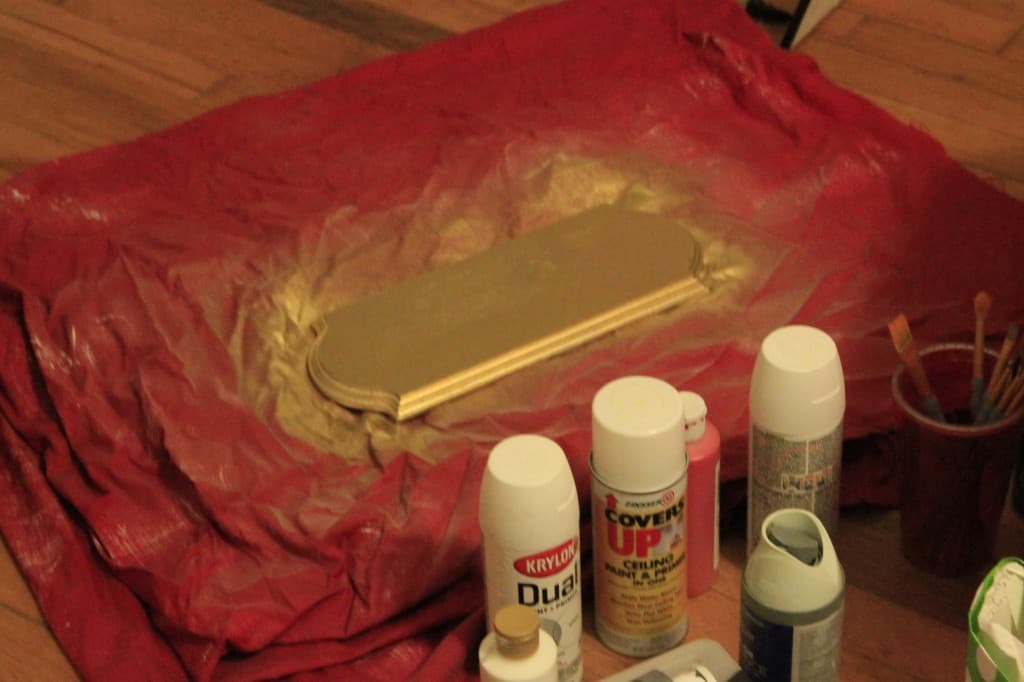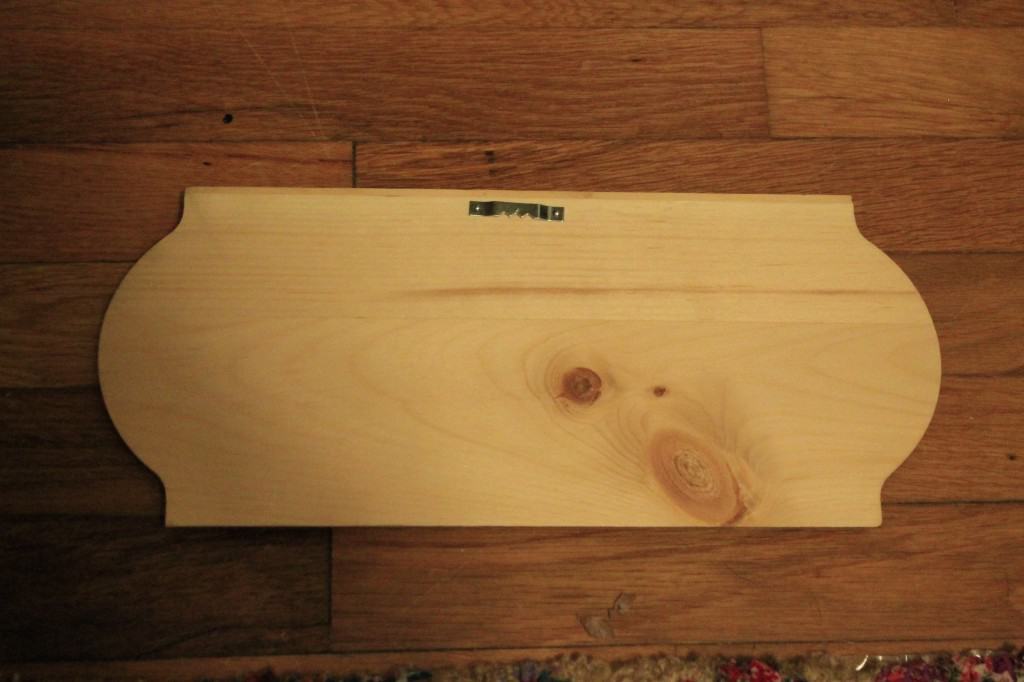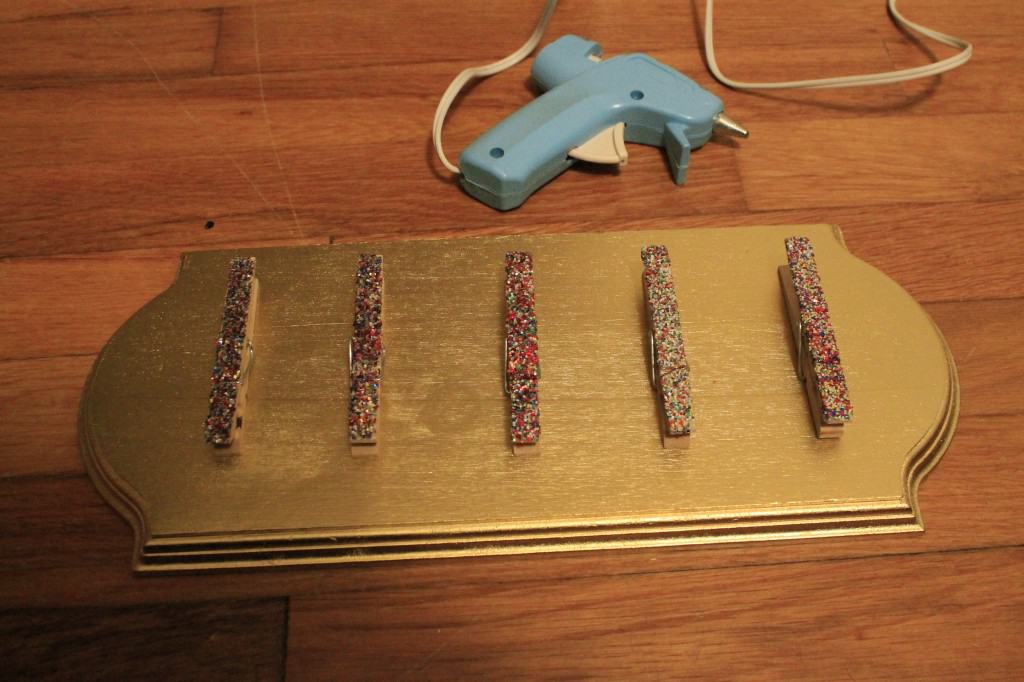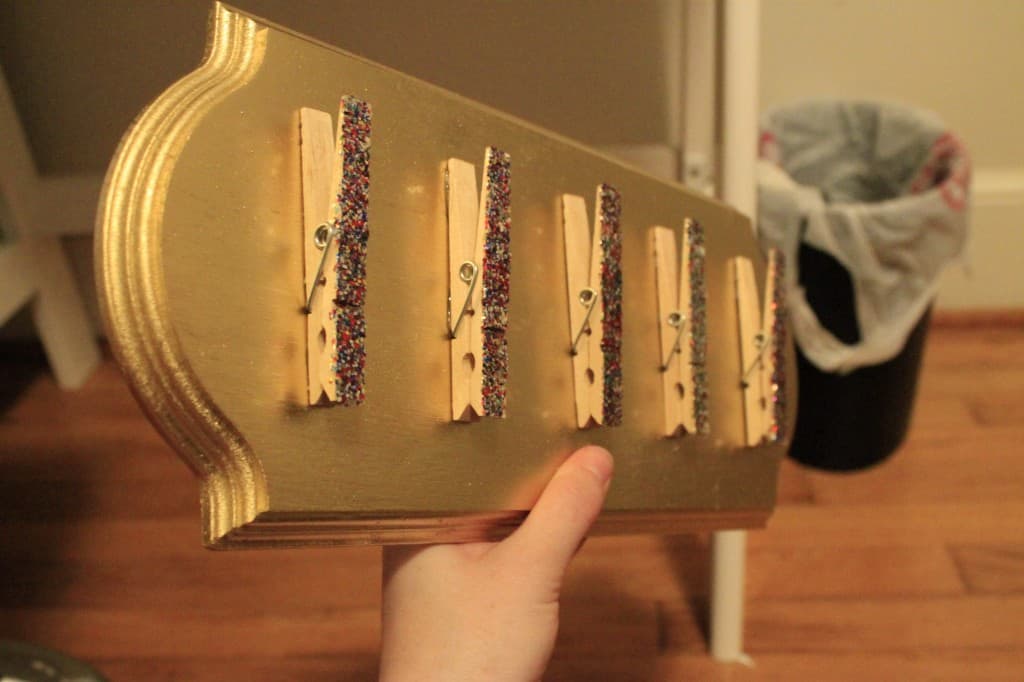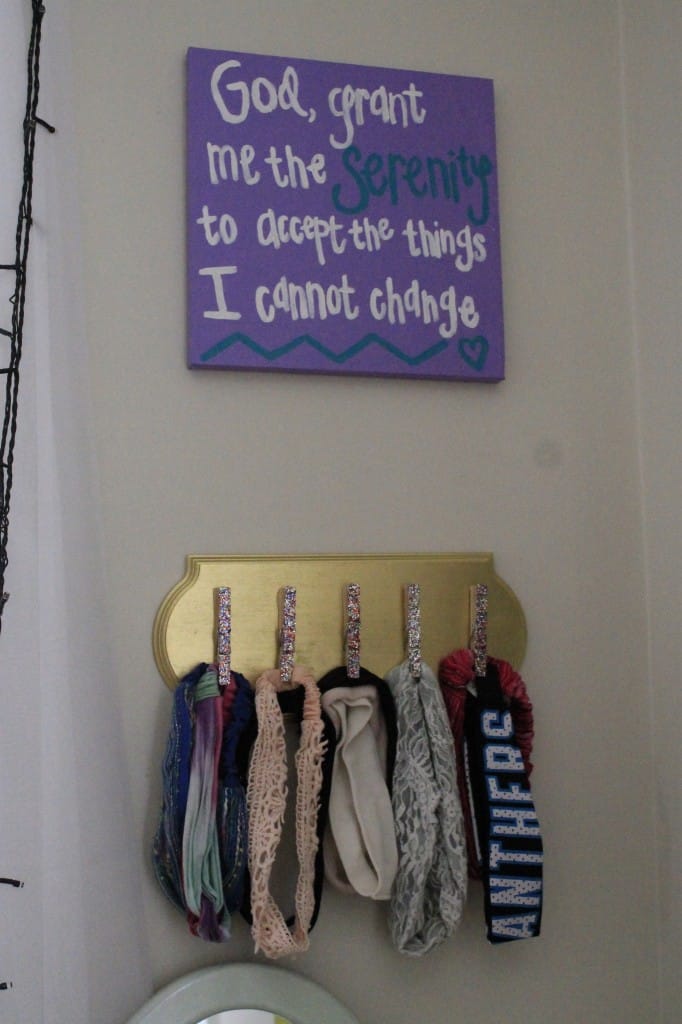 She also used a hanging jewelry organizer (from Homegoods 2 years ago, leopard print naturally) to organize her nail polish collection.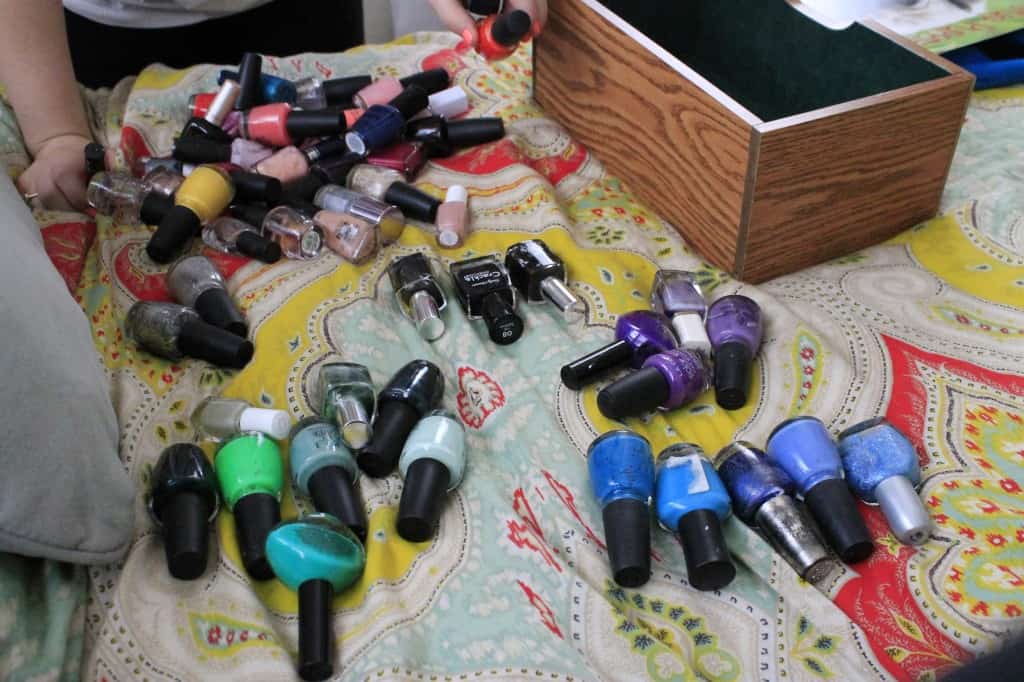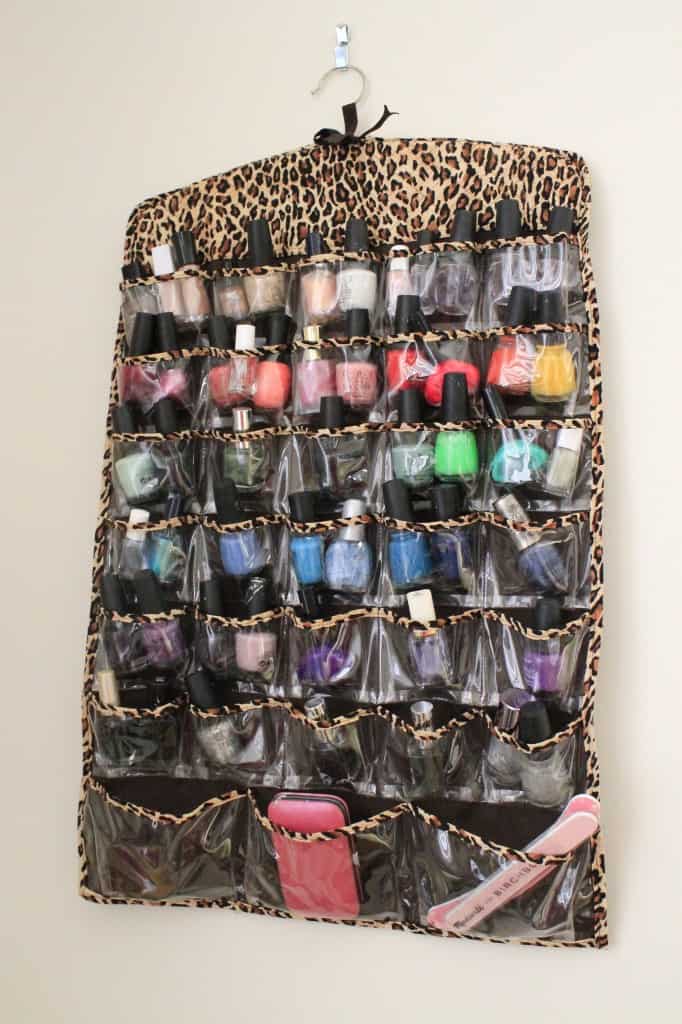 Mason jars filled with beads hold her brushes and hair ties.
Her vanity was a side-of-the-road find last year. She painted it and changed the knob. We're definitely sisters!!!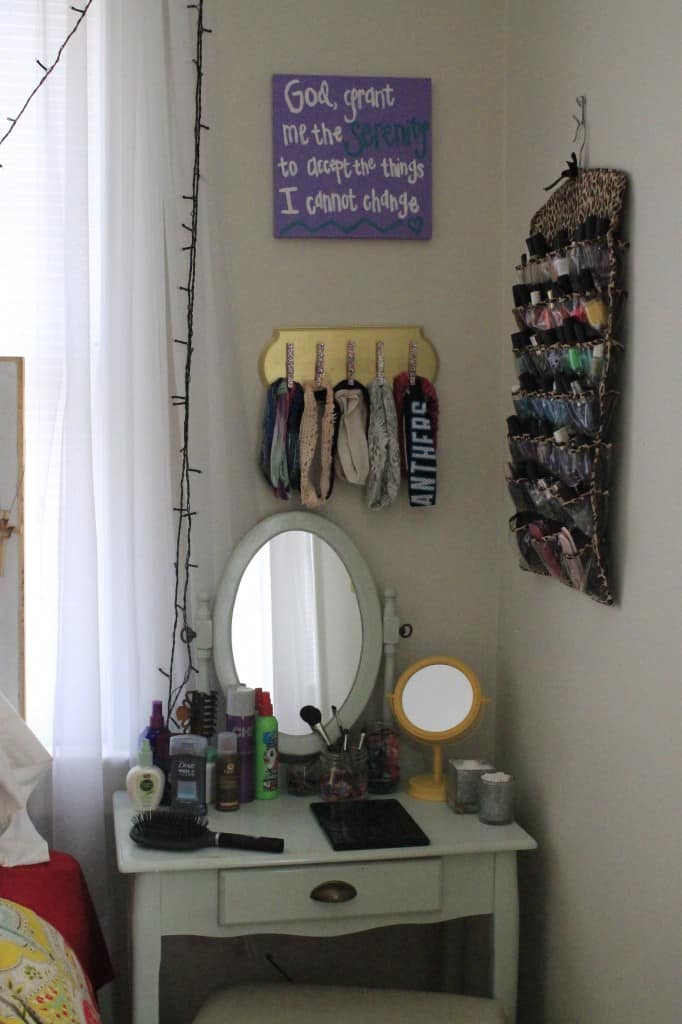 Over her dresser we hung her sorority paddles and sat her fish bowl (Sir Walter Raleigh the beta fish).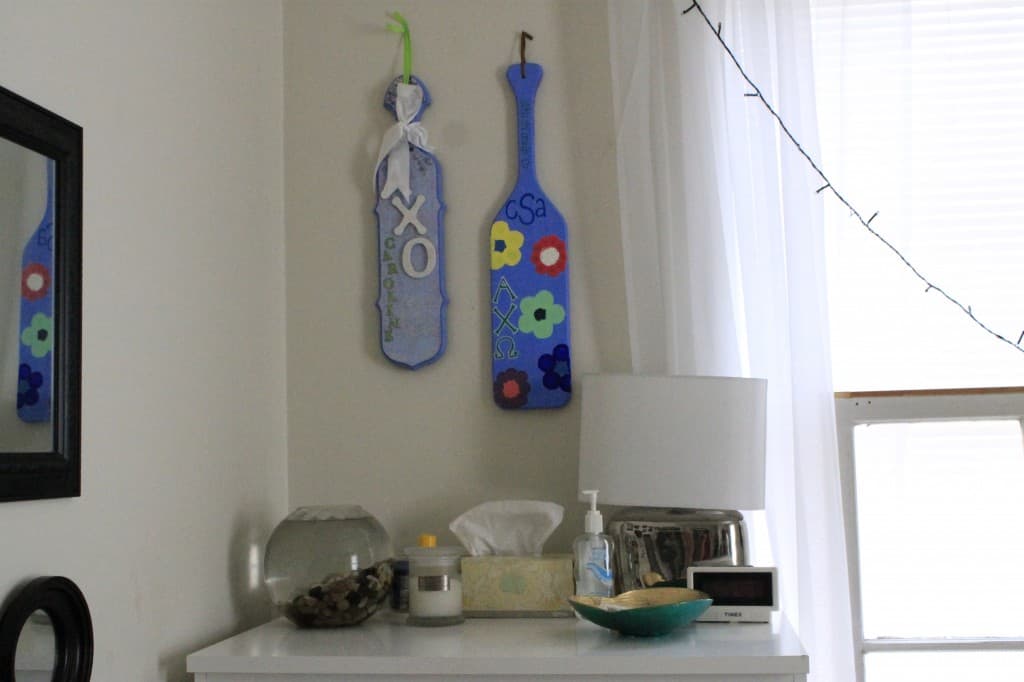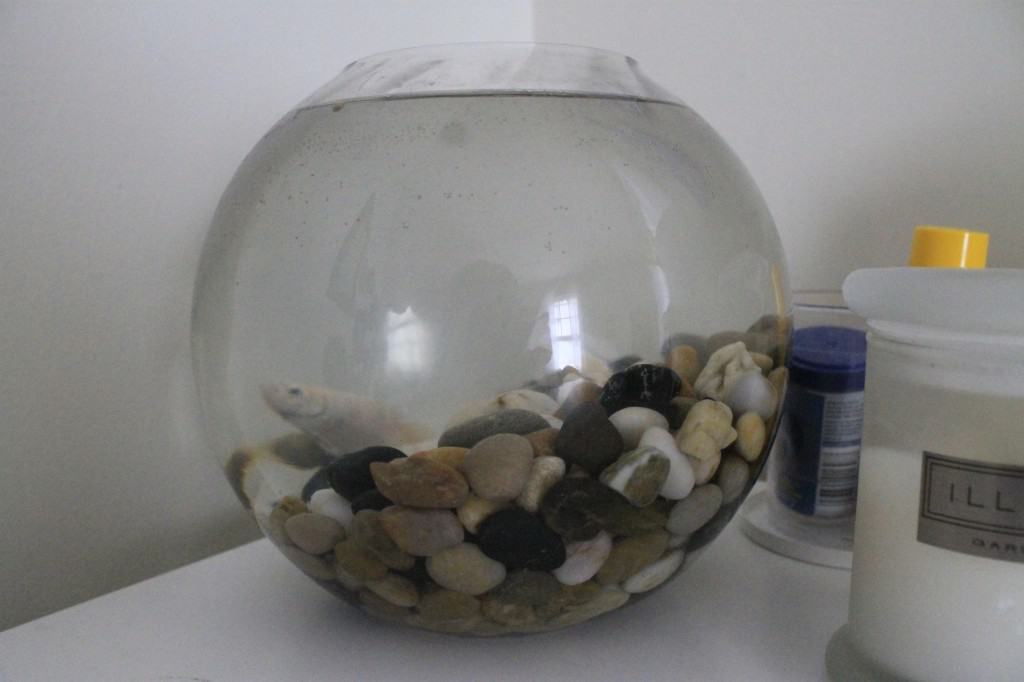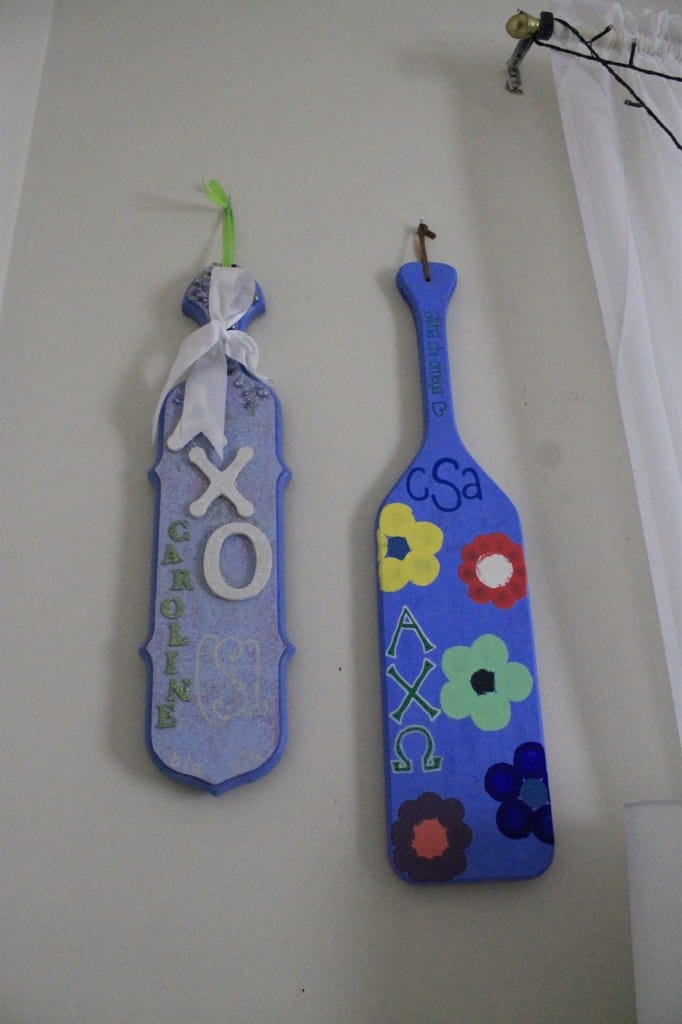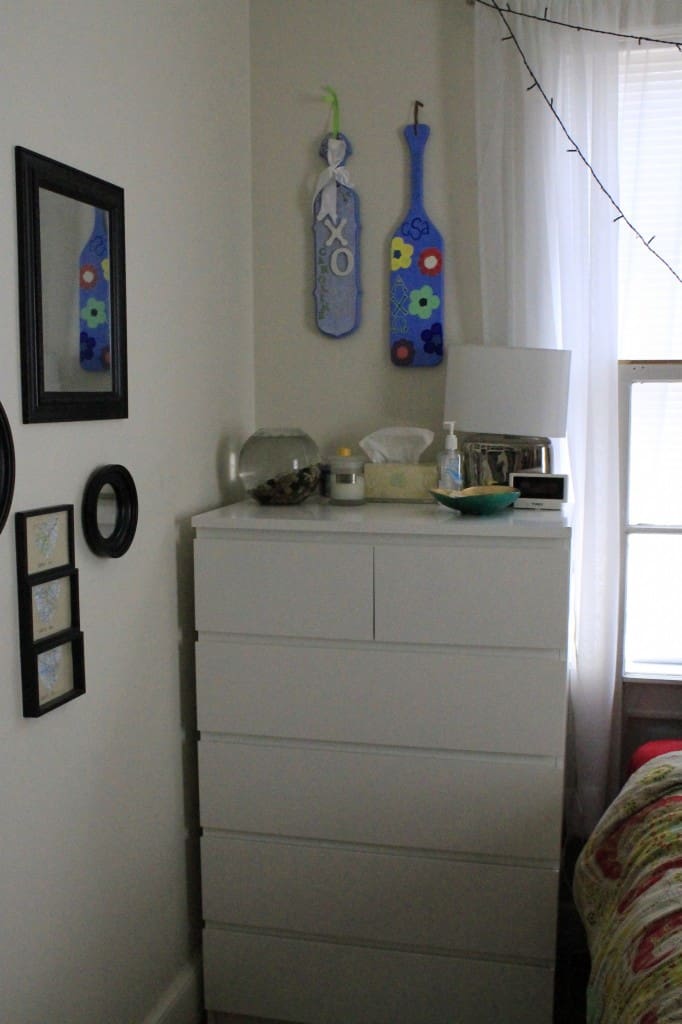 Caroline arranged this wall of mirrors and she has such an eye for "random" gallery walls. I wish I could make them look so random yet perfect! The mirrors and frames are from the Dollar store last year.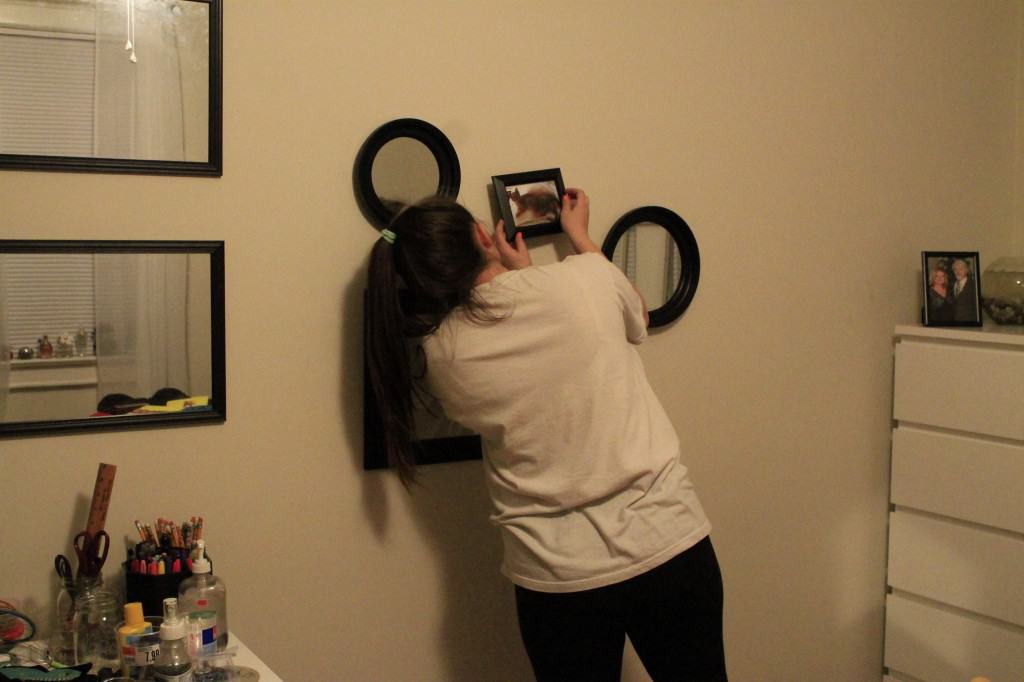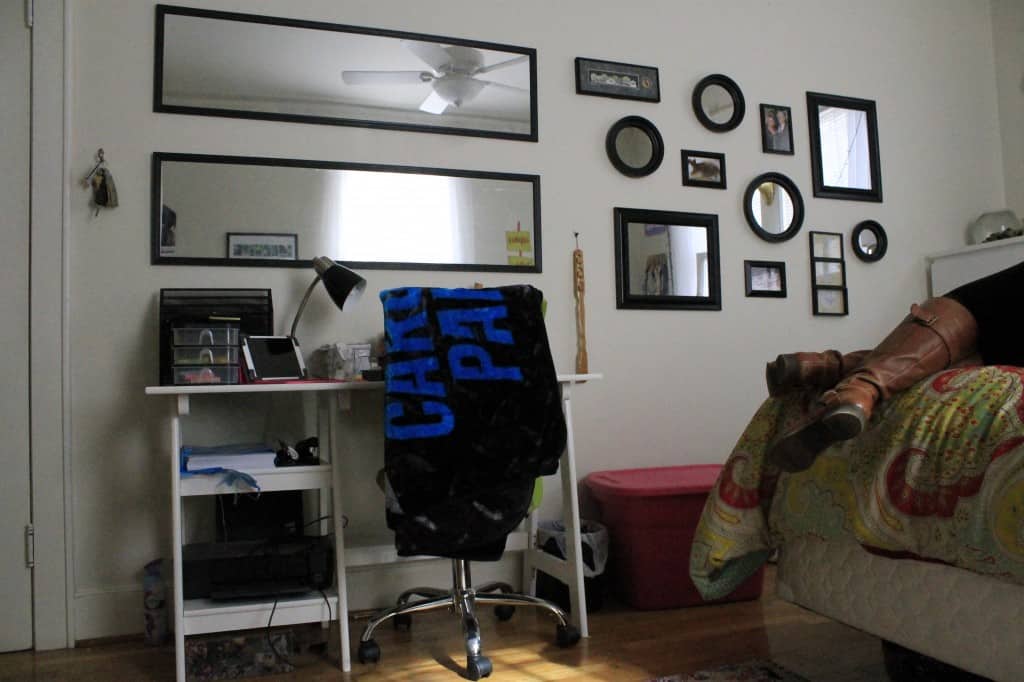 Near the closet is a bookshelf (came with the room) and her jewelry armoire (Craigslist last year). Hanging above it is the letter art Sean made her for a housewarming gift and a Pug calendar. And there's Ke$ha the Kactu$!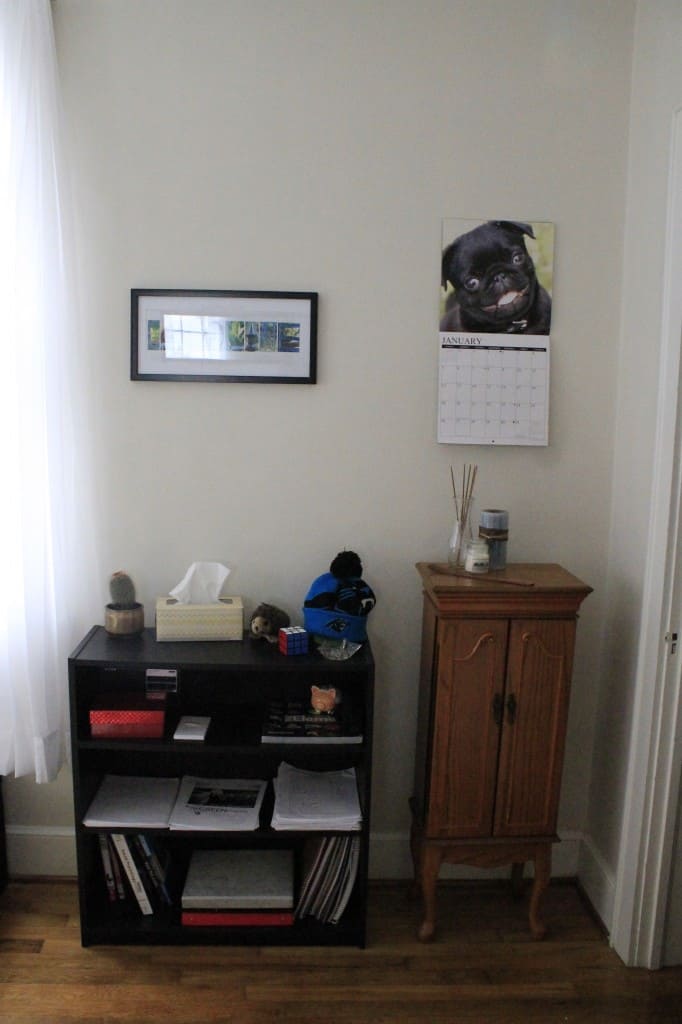 That little armoire is too cool!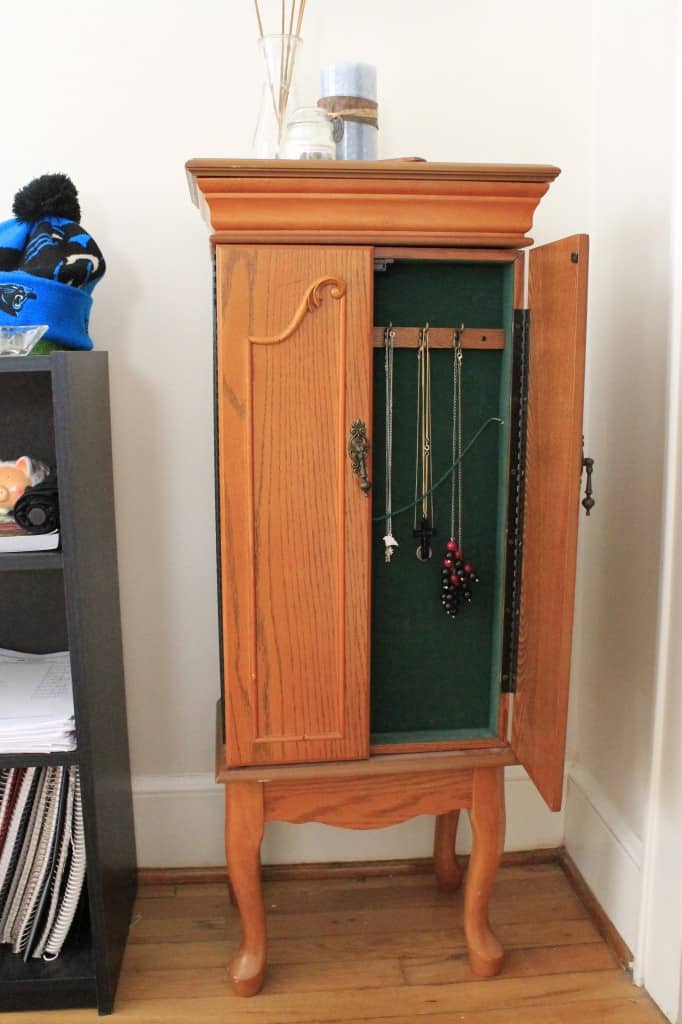 & her perfume is on the window sill. I love how the pretty bottles catch the light!
We filled her closet and organized her shoes and hung hooks and nails for purses and caps.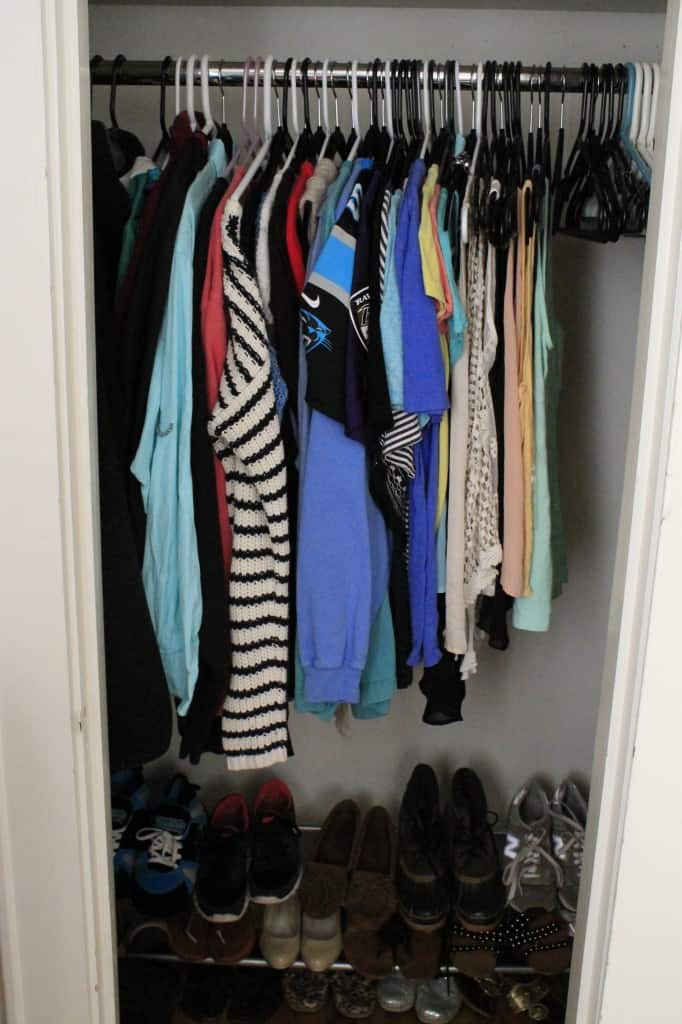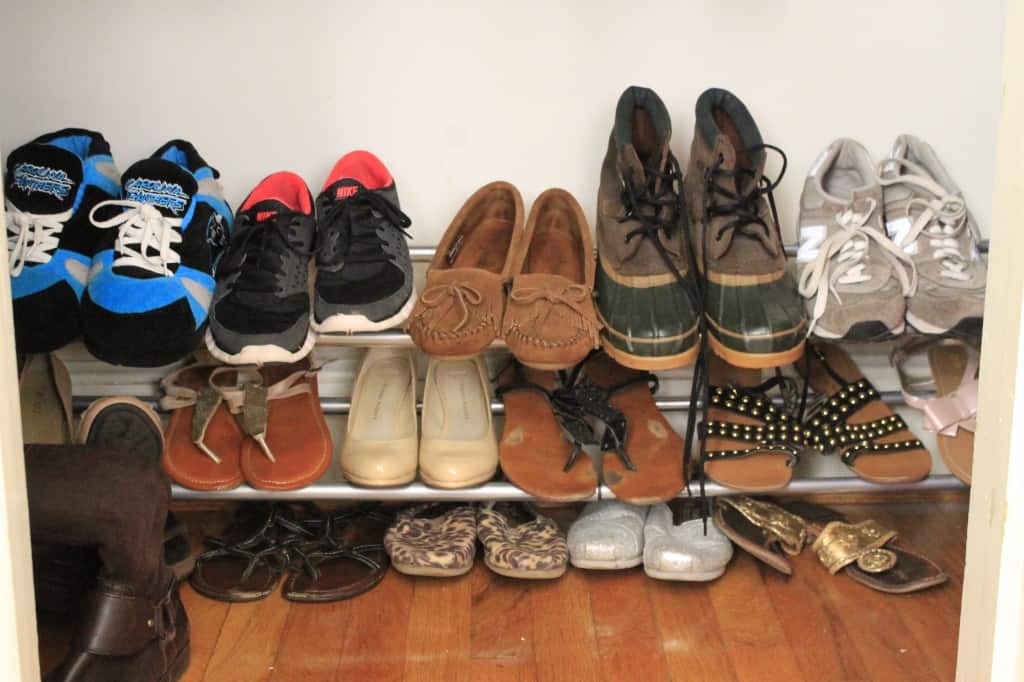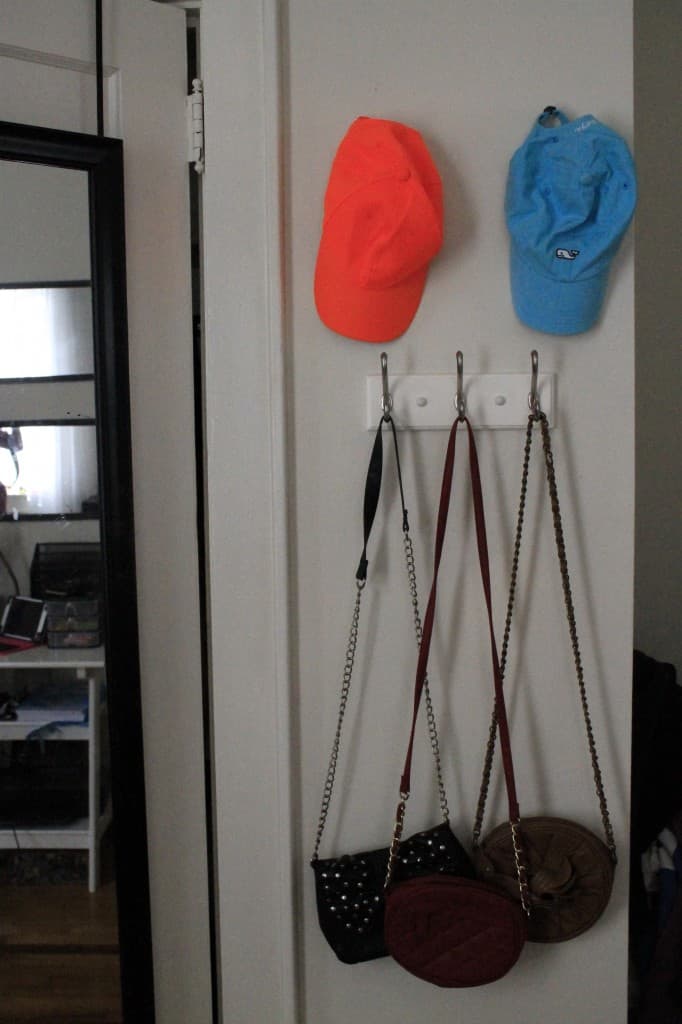 Honestly, this room is so not my style but that was a major part of the fun of it. I had a blast being silly with my sister and making this room so very her! And (other than the rug) we spent less than $50 on supplies! Including the antelope!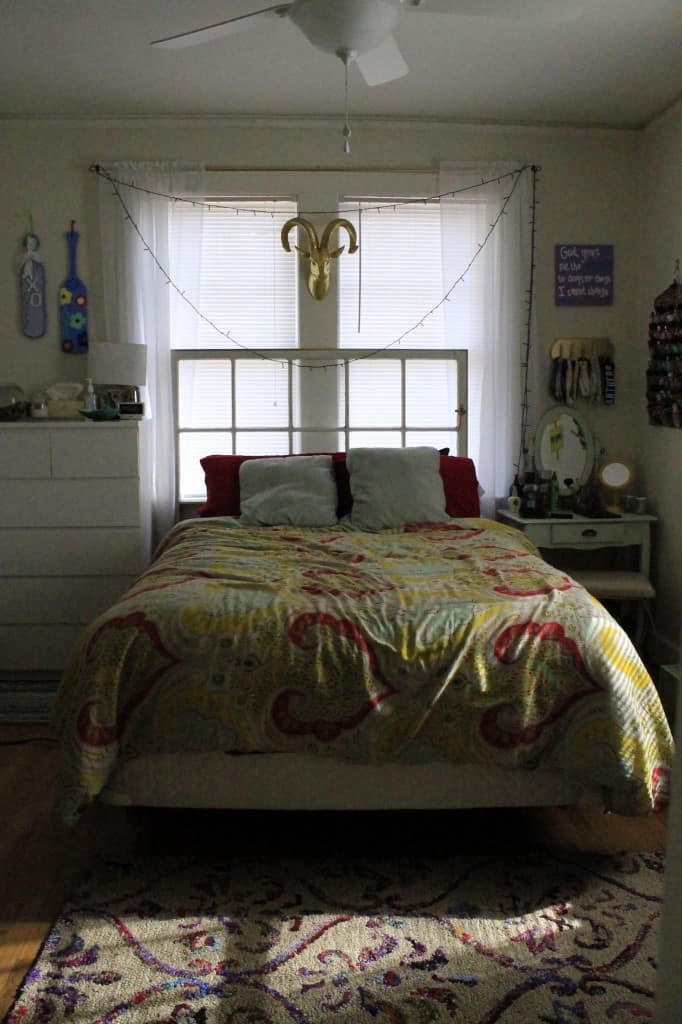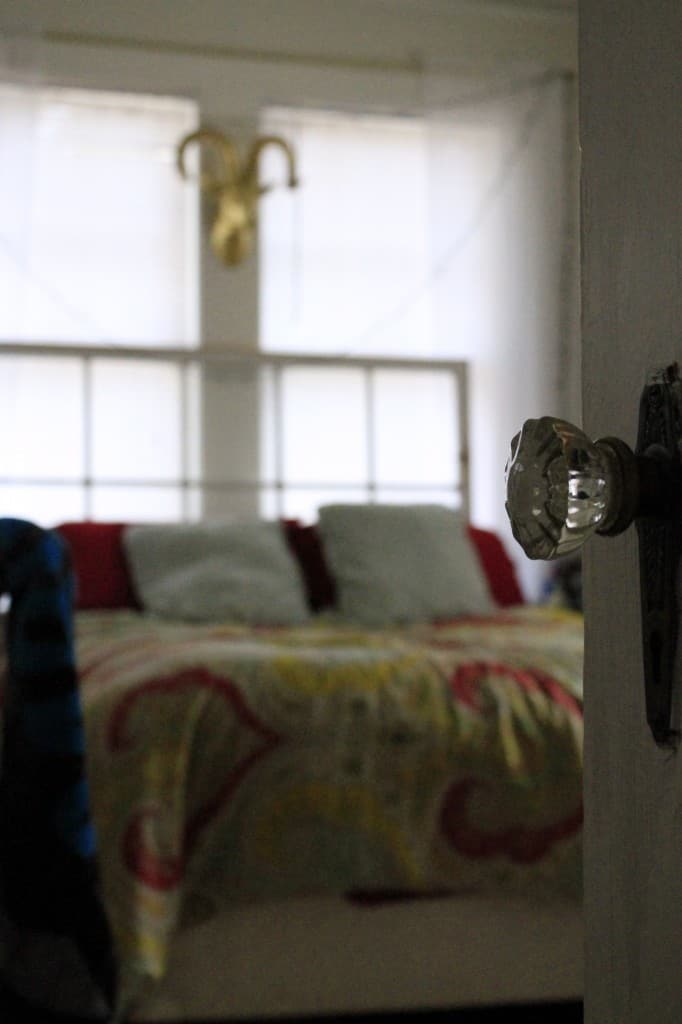 PS – how great are these old fashioned door knobs? They're all over her house!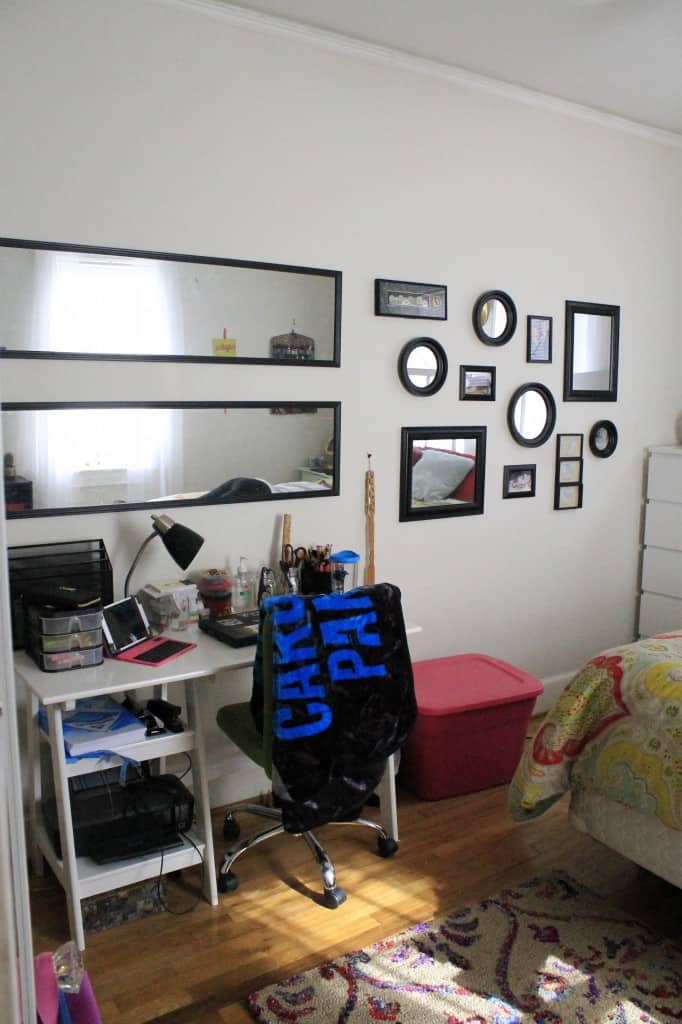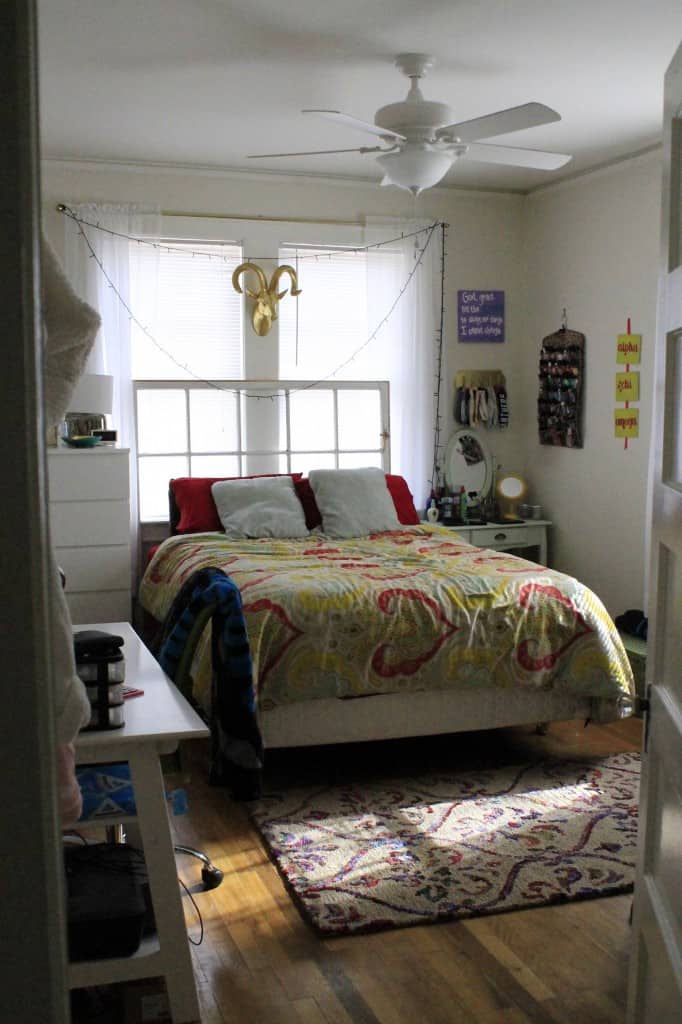 Here's hoping she can keep it clean!
Have you done any room makeovers lately?