You might remember that as a part of the $100 room challenge, in an effort to save money and do the makeover on a budget, I decided to spray paint our toilet flush handle from silver chrome to oil rubbed bronze. Well, it has been six months and I have gotten some questions about how well the paint has held up and whether you should spray paint your toilet hardware.
No way dudes, it's totally chipped!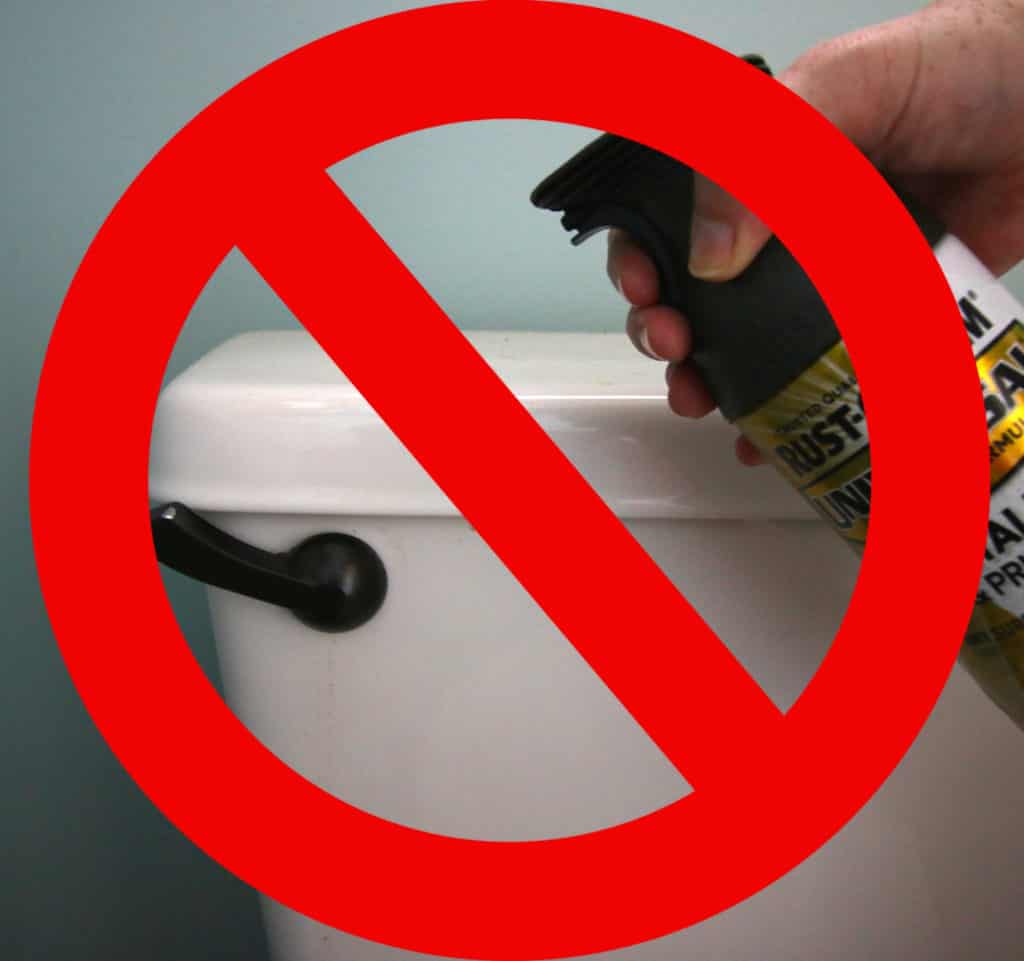 It doesn't look like horrible horrible, but it definitely didn't stay. It makes me wonder how it turned out for people who have spray painted all of their door handles!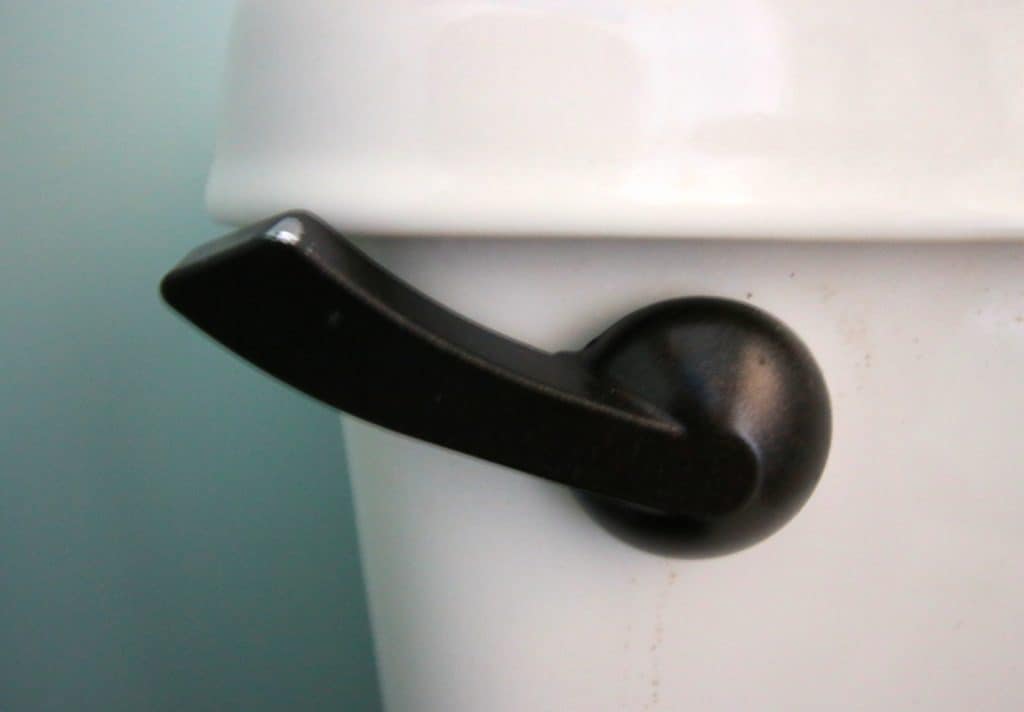 So, what can you do about it? I have 2 ideas.
Repaint (or when you originally paint it) and then follow up with a clear sealant. A clear enamel would definitely help. Note: I haven't actually tried this but I have used it on other products with success. Cost: $4
Just buy an ORB flush hardware. I probably should have done this to begin with, since you can buy ORB toilet flush hardware for only $10, but I was trying to be DIY savvy.
So tell me – have you spray painted any hardware? Did it last? Did I just have terrible work?