This shop has been compensated by Collective Bias, Inc. and its advertiser. All opinions are mine alone. #AGummyYouCanTrust #CollectiveBias
When we first moved into our house, we thought we had SO MUCH storage compared to in the condo. So when we moved in, we started putting stuff in a bunch of places. That included under the cabinets in our bathrooms. We had enough room that we just placed things on the floor of the cabinet. Well, after being here for over a year, we've accumulated more things and under our cabinets looked like a disaster. We needed a new under cabinet storage solution that would make getting to the things we actually needed easier.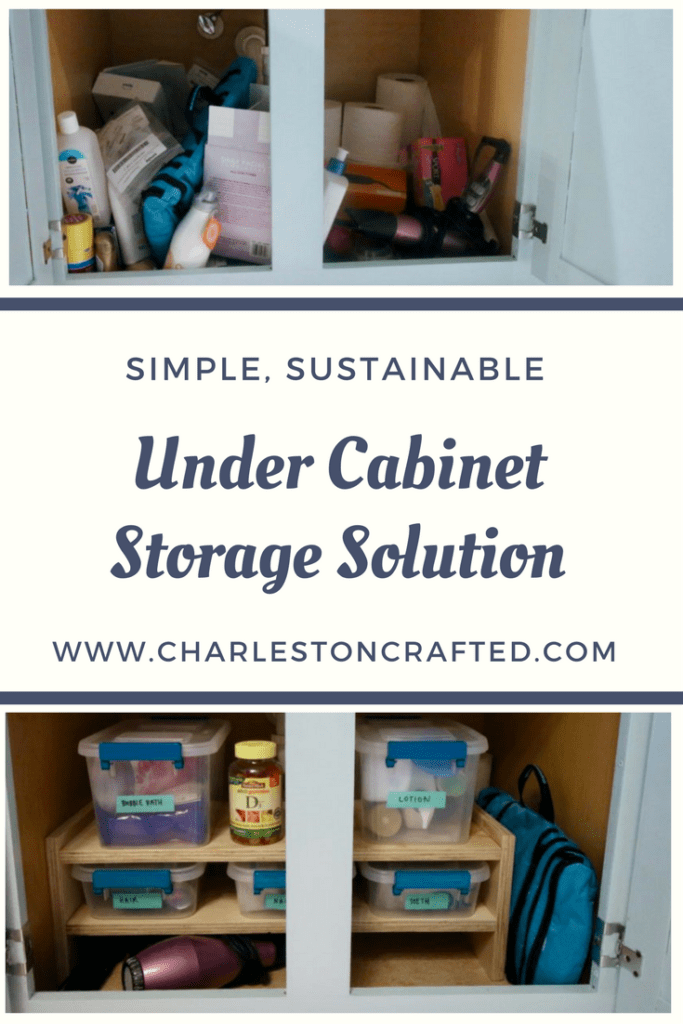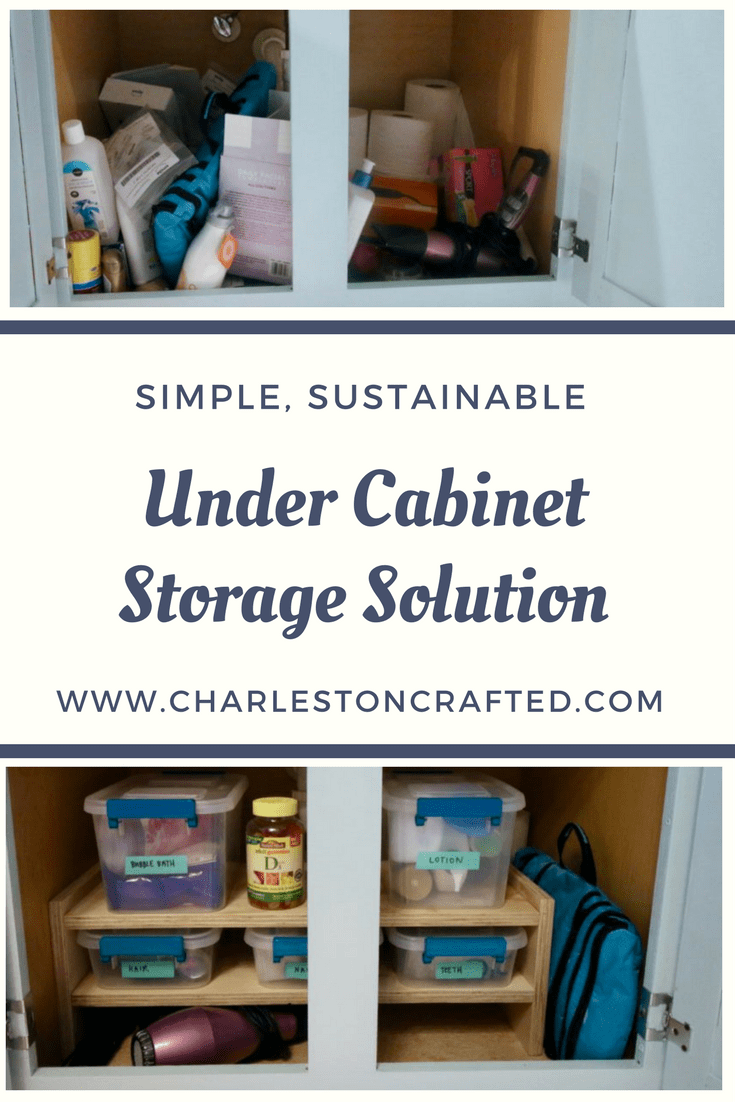 Under Cabinet Storage Solution
We started by pulling out everything under our bathroom cabinet and divided things into piles and threw away or recycled everything that was old, nearly empty or never used.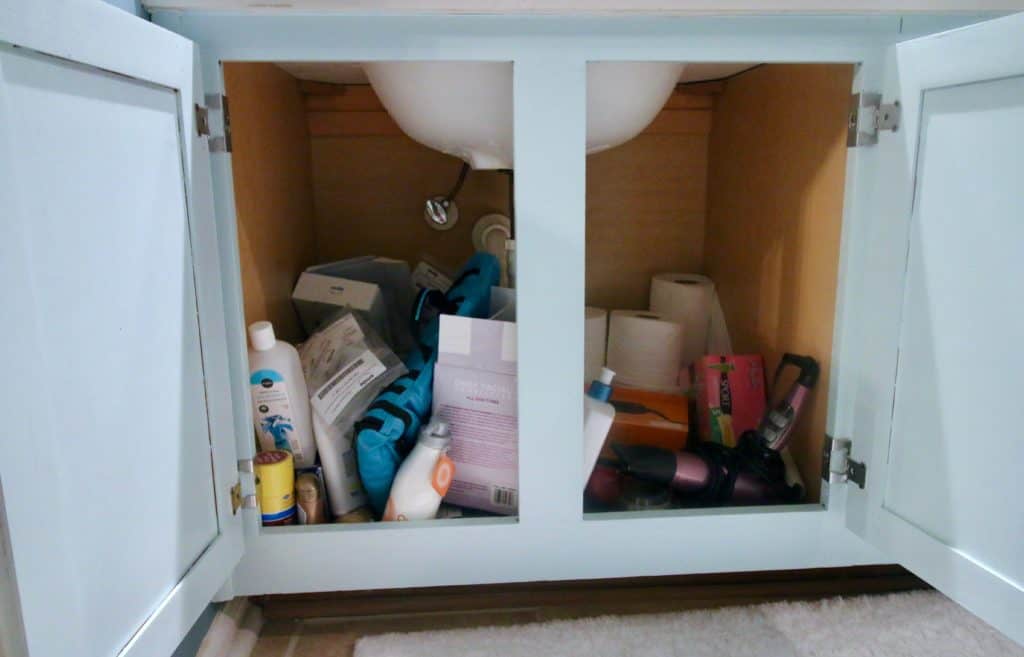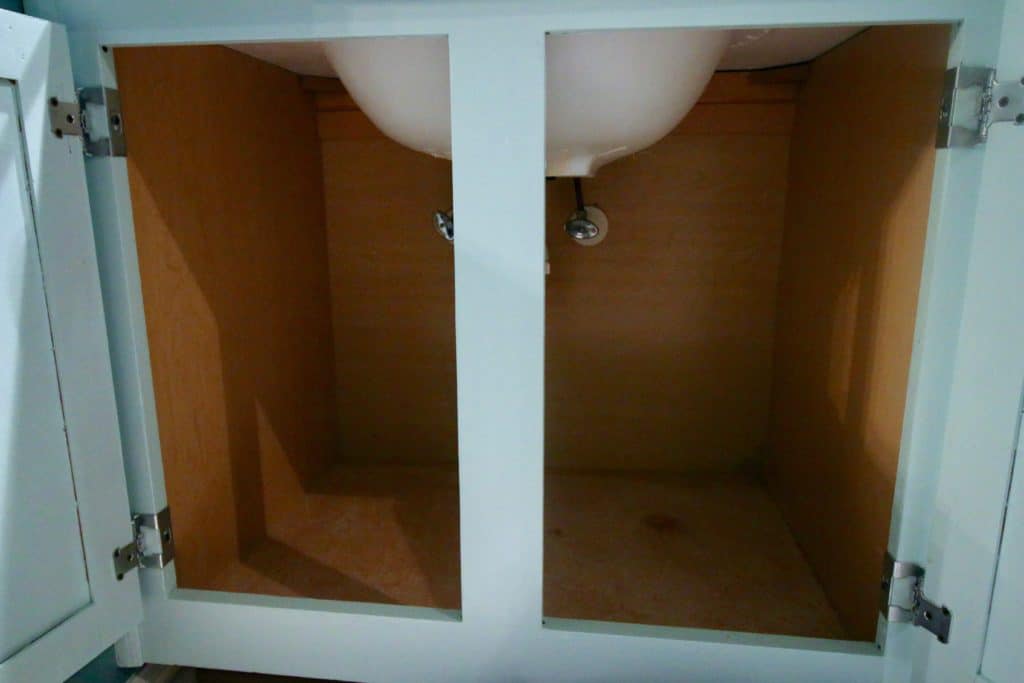 After we divided all these things, we bought some new plastic storage tubs and labeled them with the item category. My favorite method of labeling is colored tape and a permanent marker. It's not fancy, but it is easy, clean, and very easy to replace if the purpose of the tub changes down the line.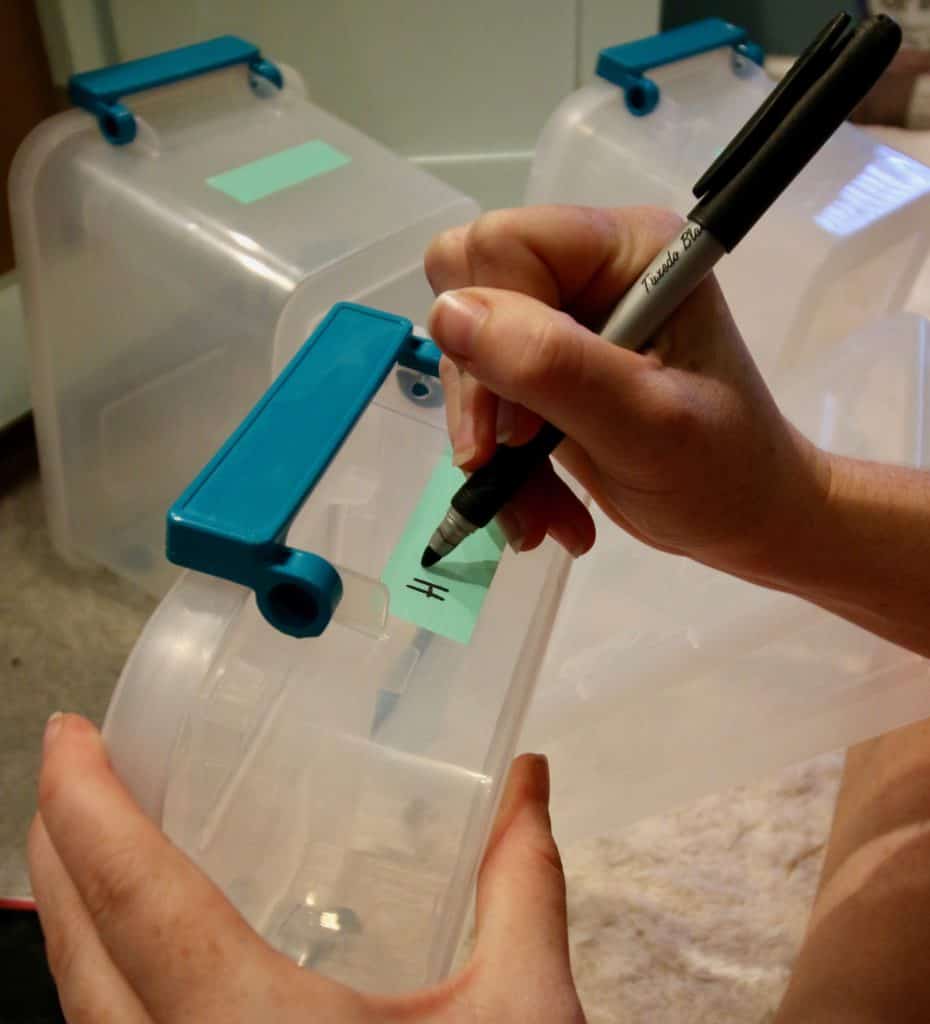 Then we needed somewhere to put the tubs. We used scrap plywood to build a two-tiered shelf. We measured inside the cabinet, making sure to account for the plumbing. We opted for two shelves the depth of the tubs and the top shelf being low enough that the bins on the top wouldn't hit the sink. We made the cuts, then used the nail gun to attach the pieces together.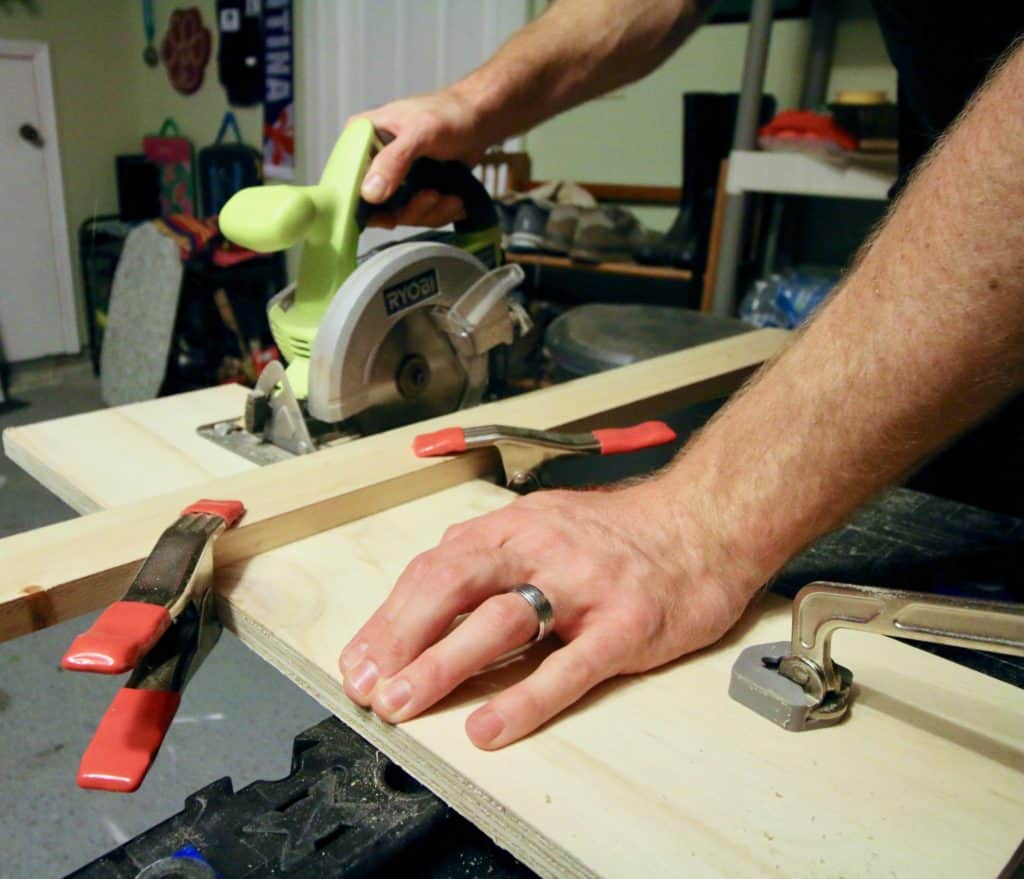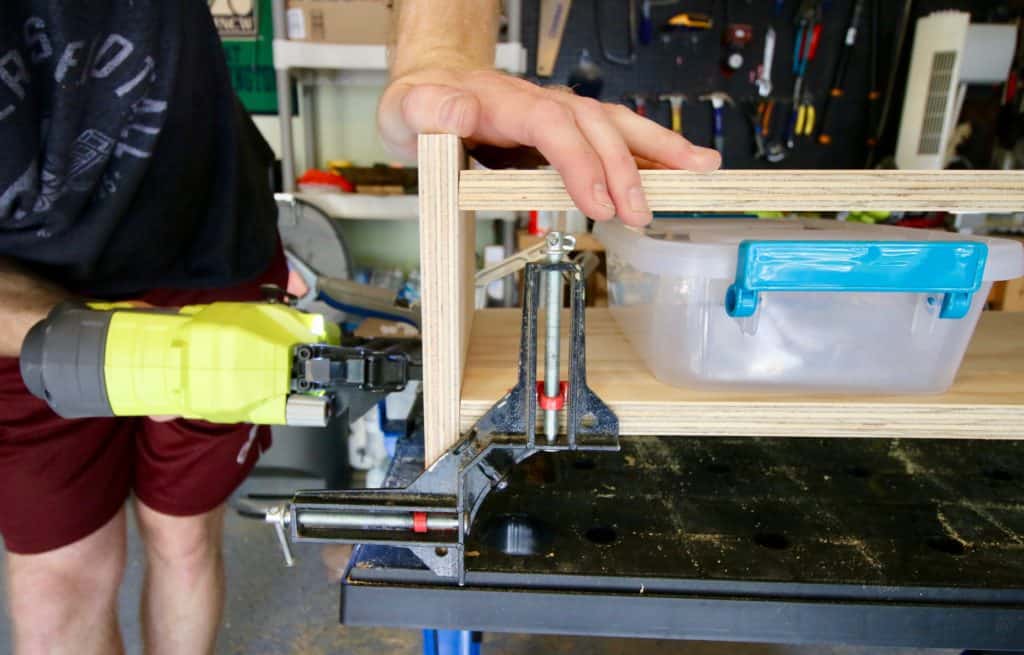 Once we maneuvered it into the space, we put the essentials back up.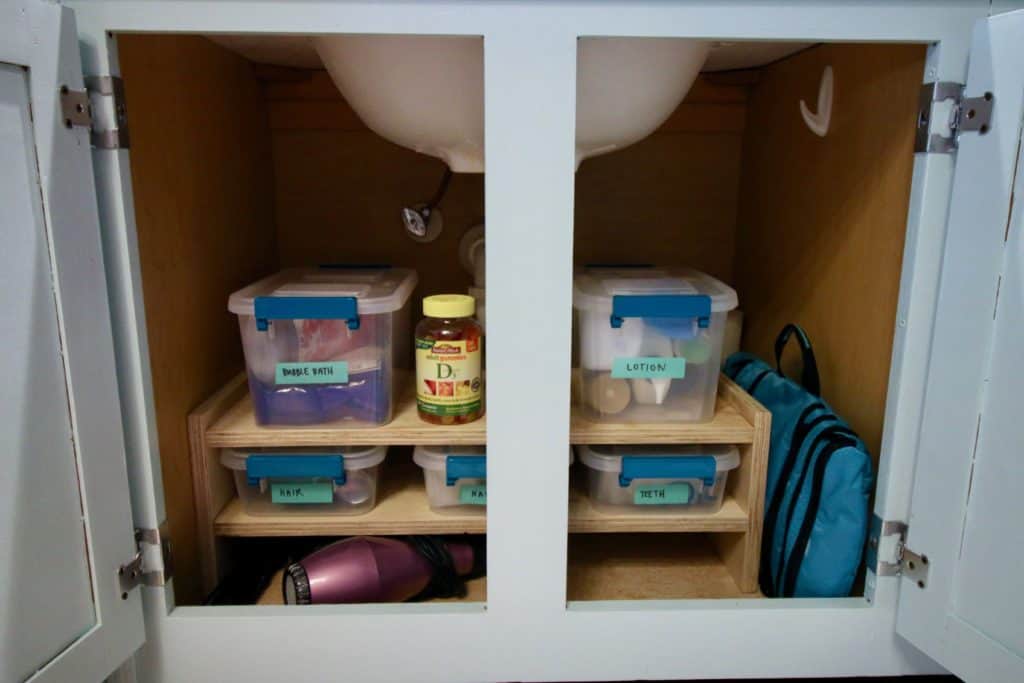 One of the essentials that we didn't put in a storage tub was our Nature Made® Vitamin D3 Adult Gummies because we wanted even more easy access to it to take them daily. We try to eat well and spend time outside, but there are always nutrients that we need that we don't get enough of, so we use Nature Made® vitamins because they give us the assurance that we're getting the nutrients we seek from our gummies. One of them is the Nature Made® Vitamin D3 Adult Gummies because *Vitamin D3 is more effective than vitamin D2 at raising and maintaining adequate levels of circulating vitamin D in the body† and they help support bone, teeth, muscle and immune health† and help improve calcium absorption†.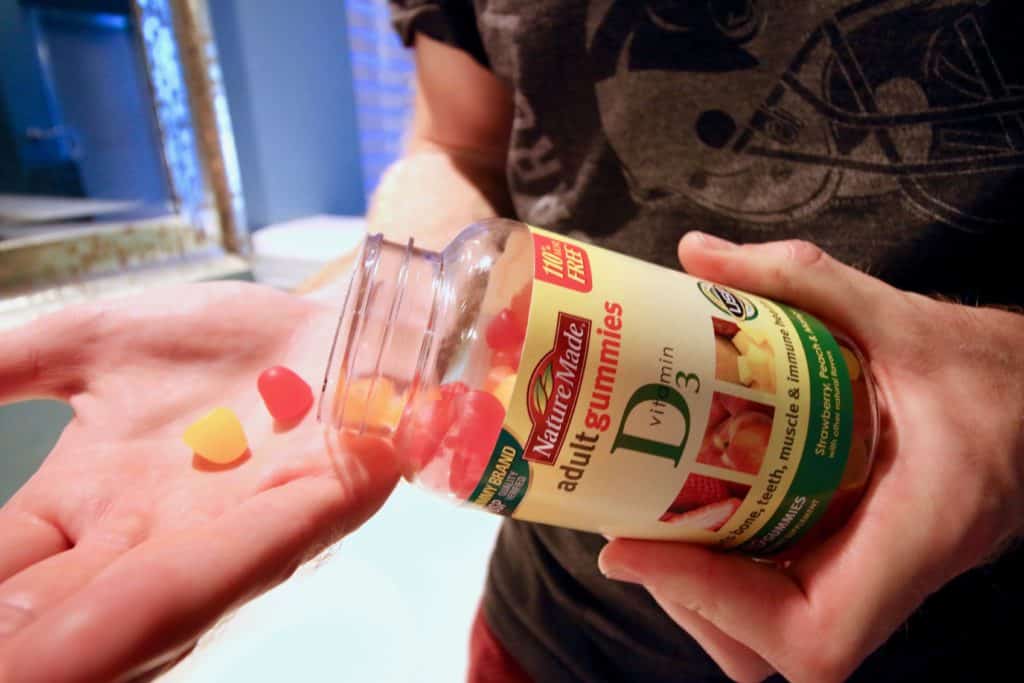 We also love that Nature Made® has partnered with the USP, an independent 3rd party, nonprofit organization, that tests its gummies for purity and potency so we get the added assurance that it has the nutrients we're seeking. You can't always take someone's word for something, so this certification is what we're looking for. Learn more about Nature Made® and USP here.
If you're looking for an under cabinet storage solution for your home, you'd be amazed at how much of a difference it makes just decluttering and putting the essentials in tubs on a shelf. You can do it really quickly and easily!
†These statements have not been evaluated by the Food and Drug Administration. This product is not intended to diagnose, treat, cure prevent any diseases.