Want to add a mini refrigerator to your bedroom? Here are the best bedroom mini fridges for any budget!
People love a good refrigerator, and sometimes you don't want to have to leave your bedroom to get something cold.
Whether you plan to store drinks, snacks, skincare, or even bottles for your baby, there's no denying that a bedroom refrigerator is convenient!
Here are the best bedroom mini fridges to check out today!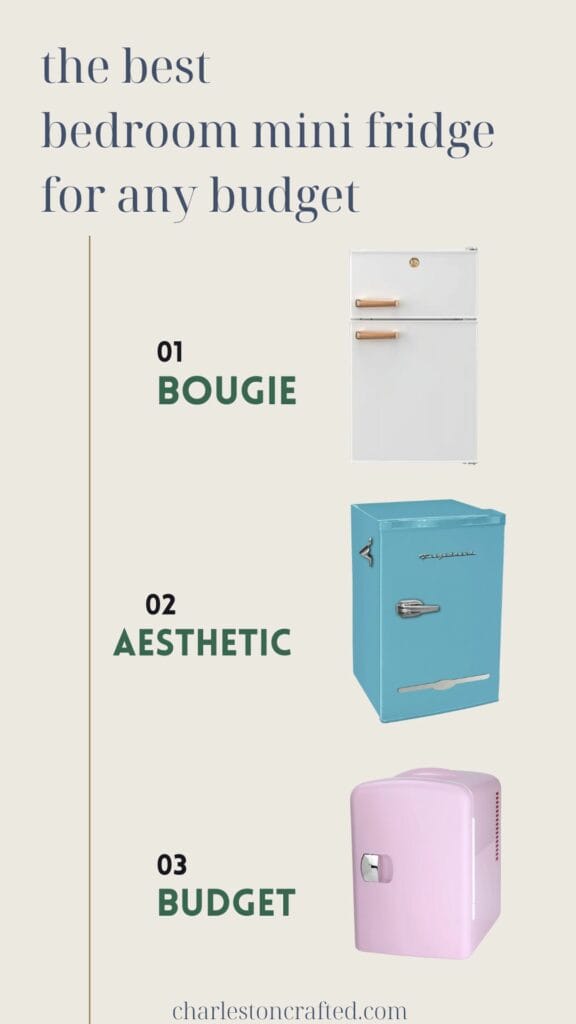 Can I put a mini fridge in my bedroom?
Yes, it is totally safe to keep a fridge in your bedroom. Just be sure that there is nothing touching the back of the fridge, which can get quite hot. Also, beware – some mini fridges make a constant humming noise, which might bother you when you try to sleep.
Does a mini fridge waste a lot of electricity?
It is said that some mini fridges use as much power as a full sized fridge. Most fridges list the amount of power that they use on their tags or sales page. Definitely take energy efficiency into account when shopping.
The best bedroom mini fridge for any budget
Here are my favorite mini refrigerators for the bedroom! Click the image below to shop it!
The best aesthetic mini fridge
Frigidaire makes a totally adorable mini fridge. They come in beautiful retro-inspired pastel colors and can match any aesthetic.
There are 2 main options for Fridgidaire mini fridges: the 6 can beverage cooler and the 3.2 cubic foot bar fridge.
The beverage cooler holds just 6 cans, which could be great if you have a small space and just want a few drinks. For more flexibility and space , the bar fridge is a better bet!
The best budget mini fridge
Personal Chiller brand has a mini fridge that usually runs under $30. It comes in a variety of colors and has great reviews. It's a great option if you're on a budget.
The best bougie mini fridge
If budget is no issue, you can really get yourself a fancy mini fridge. I personally love the JOY kitchen compact refrigerator.
It has 3.1 cubic feet of storage, including a separate freezer. There's tons of space for snacks, drinks, and anything in between.
It's beautiful with a flat white finish and gold hardware. It also comes in black and stainless steel.
The best mini fridge for skincare products
Many skincare products and rollers are soothing to put on when they are kept cold. Usually, people prefer a small tabletop refrigerator for skincare products.
What skin care products can you put in a mini fridge?
Sheet masks
Retinol
Toner
Water-based serums
Gels
Vitamin c serum
Eye cream
Moisturizers
This tabletop mini fridge has a capacity of 4 liters and has a shelf across the middle, making it perfect for small bottles and products.
What is your favorite bedroom mini fridge?
Facebook | Instagram | Pinterest | Twitter | YouTube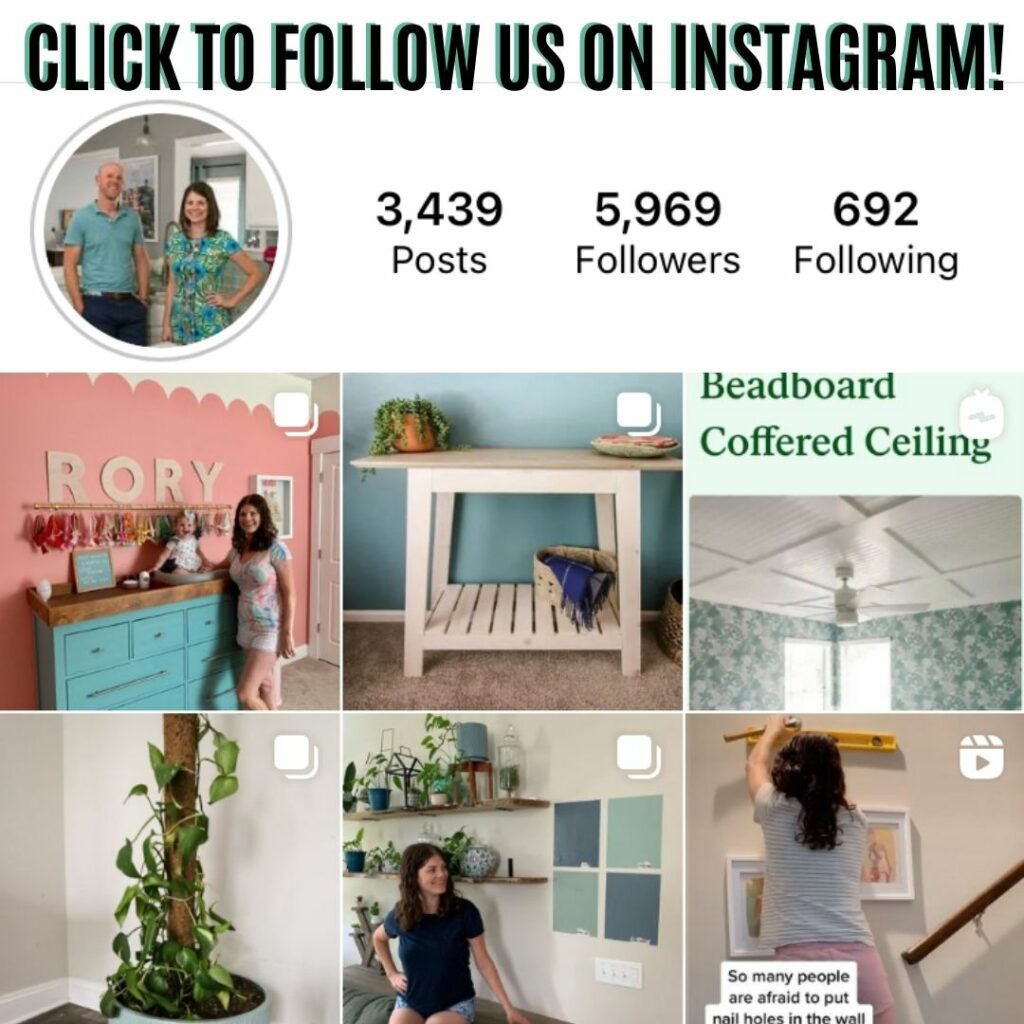 ---
Can we send you our newsletter?
Another great way to keep up with out latest projects is by joining our weekly newsletter! Get alerts of our latest projects and special peeks behind the scenes!
Follow along on Instagram
Join our online community where we share real time behind the scenes looks at our DIY projects and peeks inside our home + family!
---