Since starting to get really into making jewelry & opening my online boutique, I have really started using the build in desk in our dining room. It's funny, because all along I've wanted to rip it out of the wall, but now I'm really thankful that it's there.
However, the desk has turned into a slight hoard pile. The drawers were too scary to open and the desktop is a dumping ground for mail, discarded mid-process DIY, and lots of pens.
So, after much procrastination, Sean finally kicked me in the butt to get it going already.
So here we go. Please don't judge my before pictures.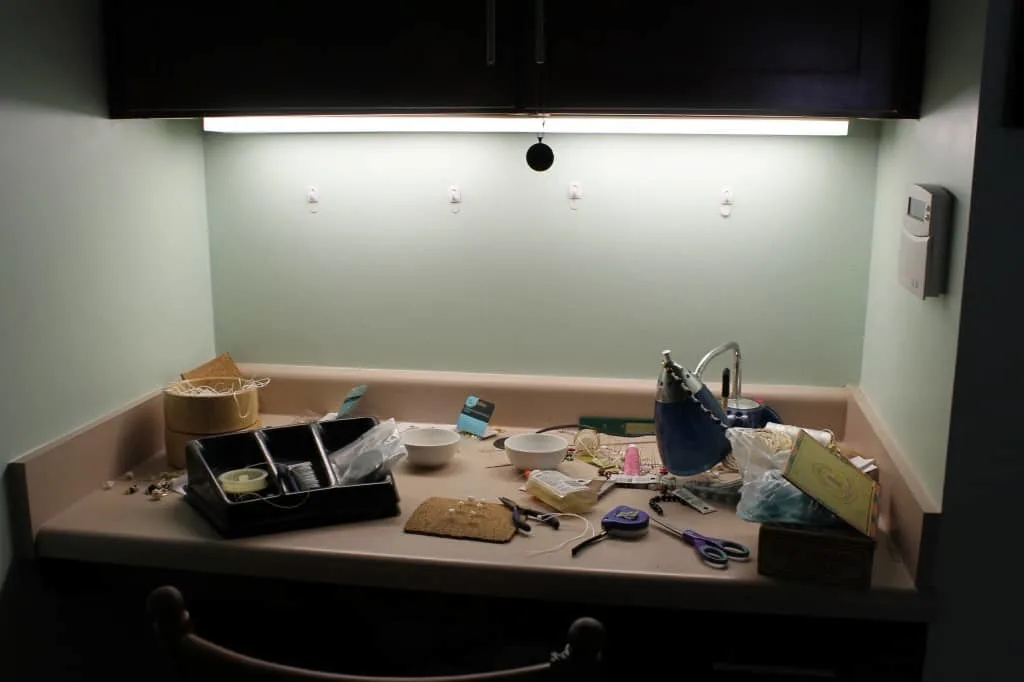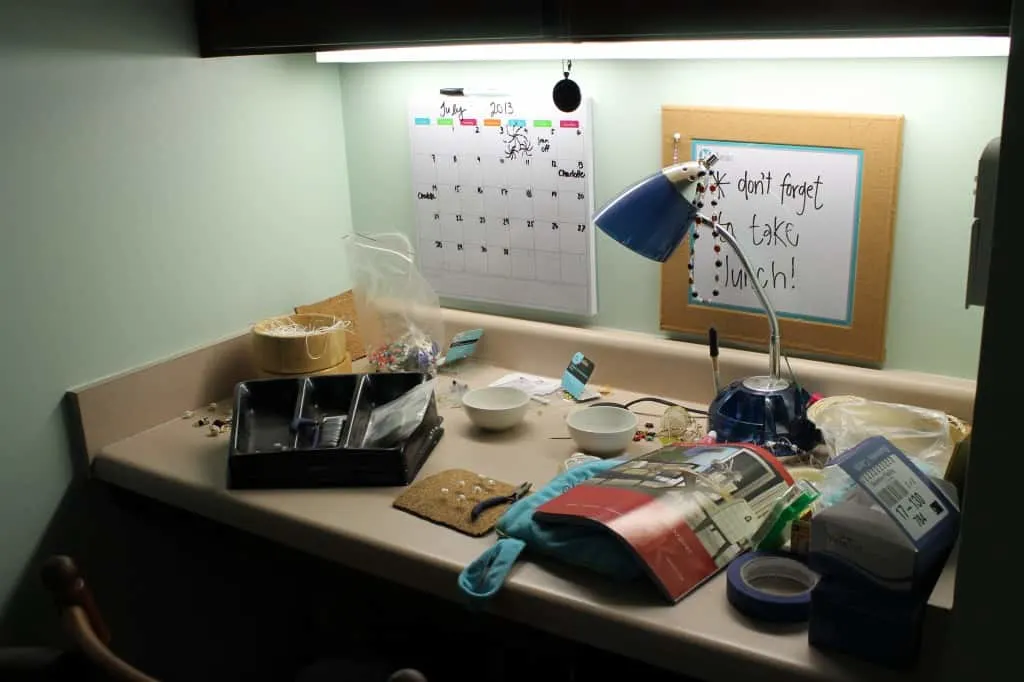 So, I started with the drawers.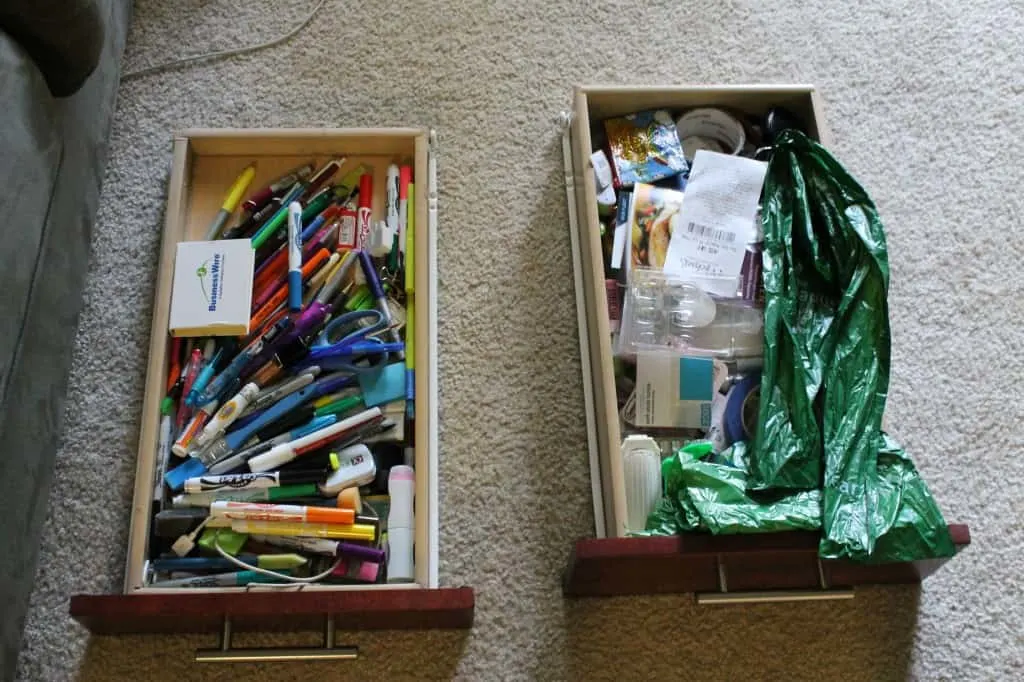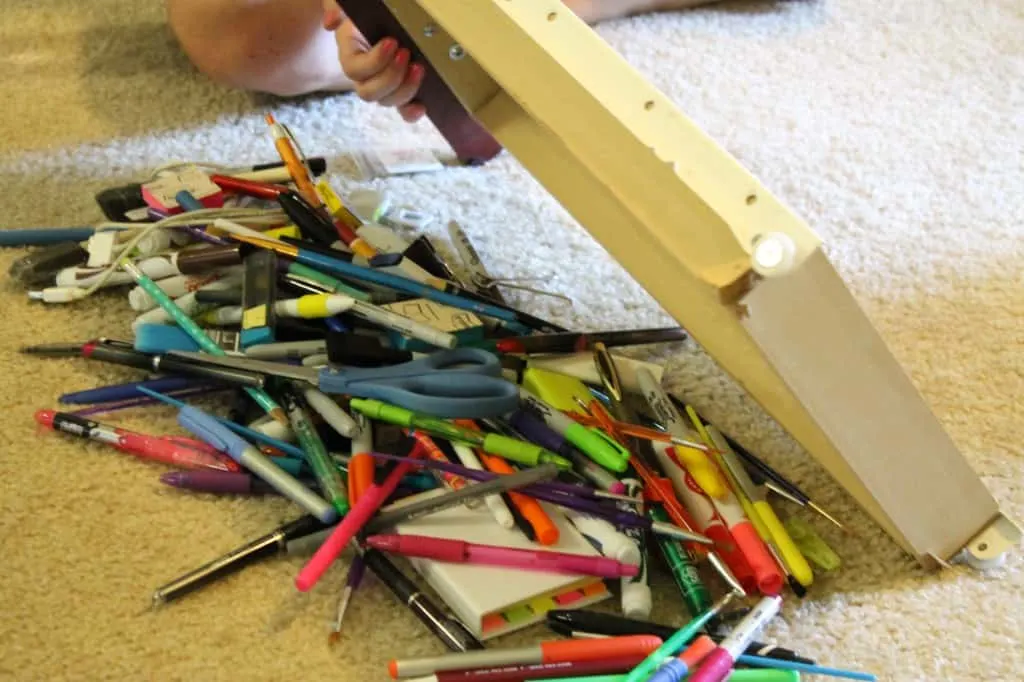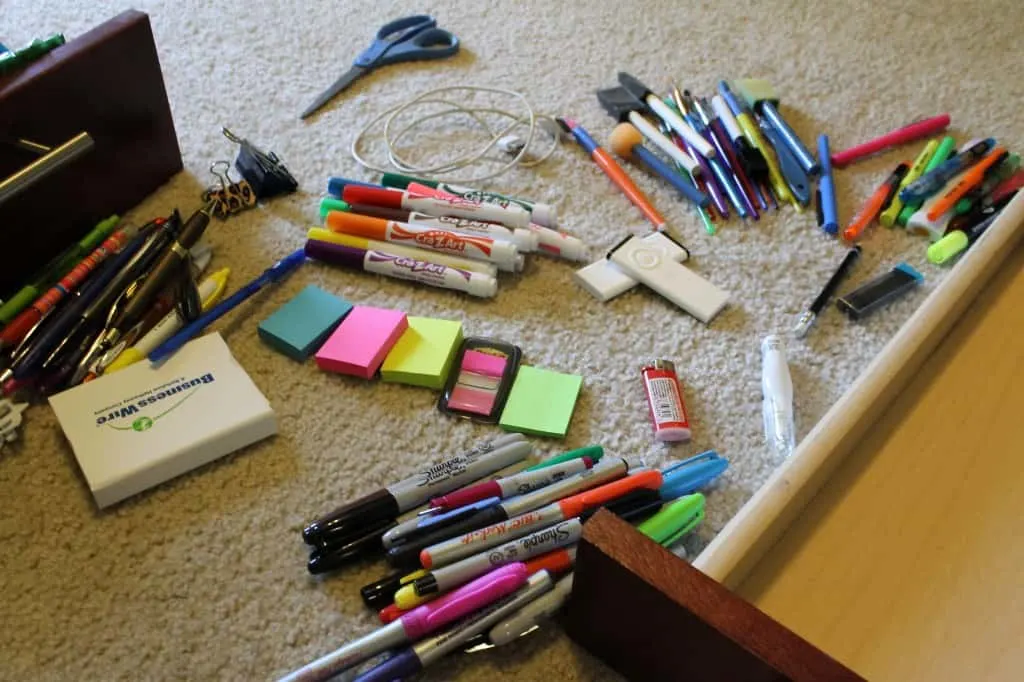 I dumped everything out and lined them with clean, white contact paper (left over from the vanity).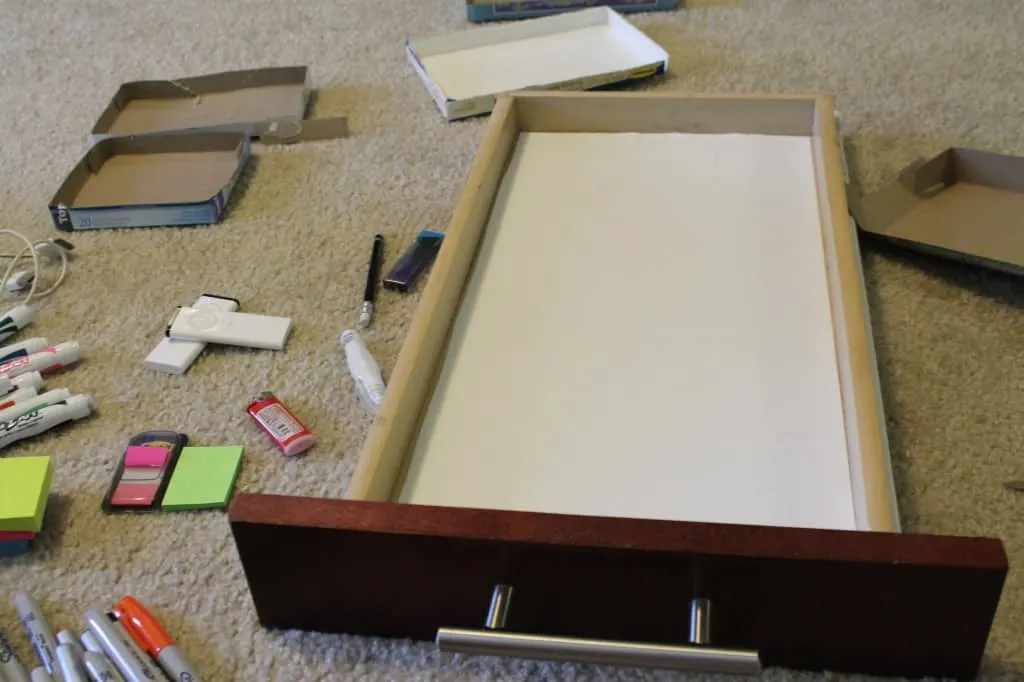 I organized everything by making cardboard dividers and covering them with more contact paper.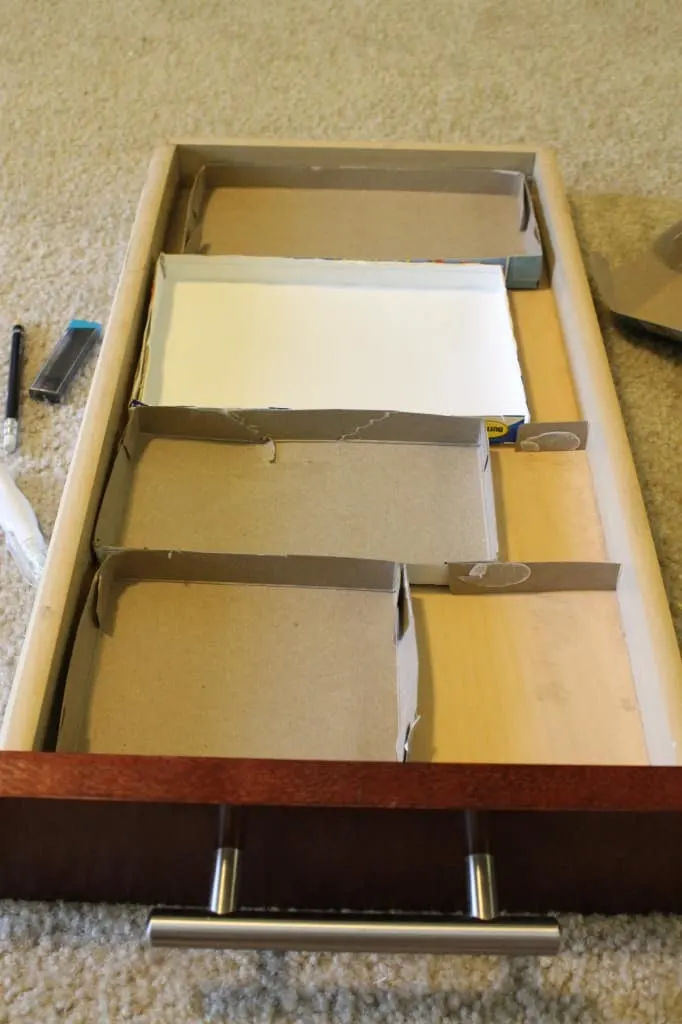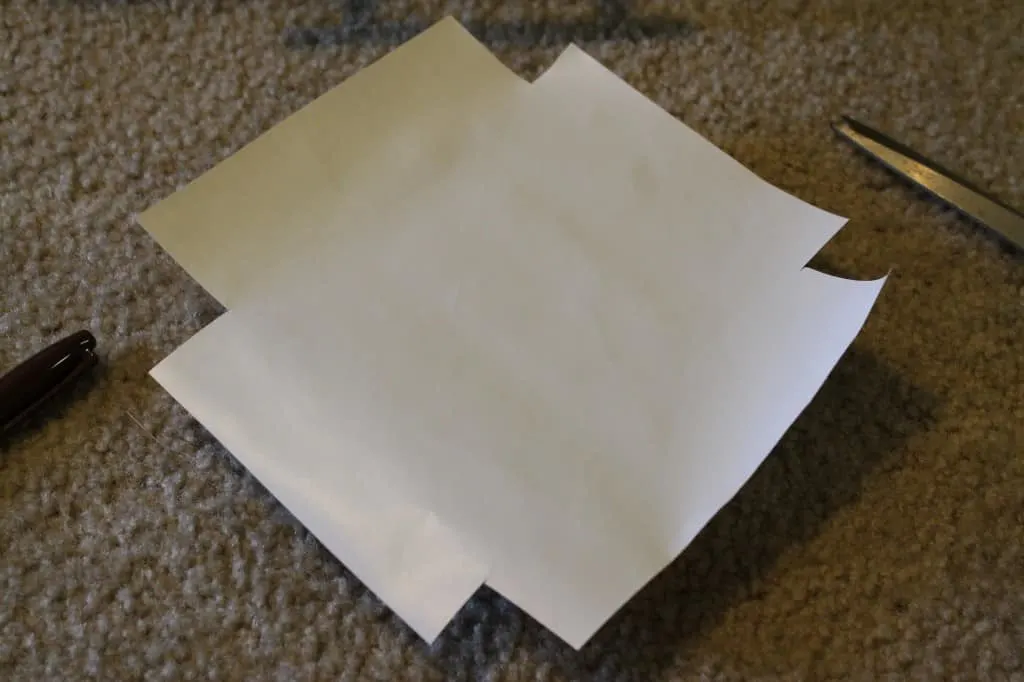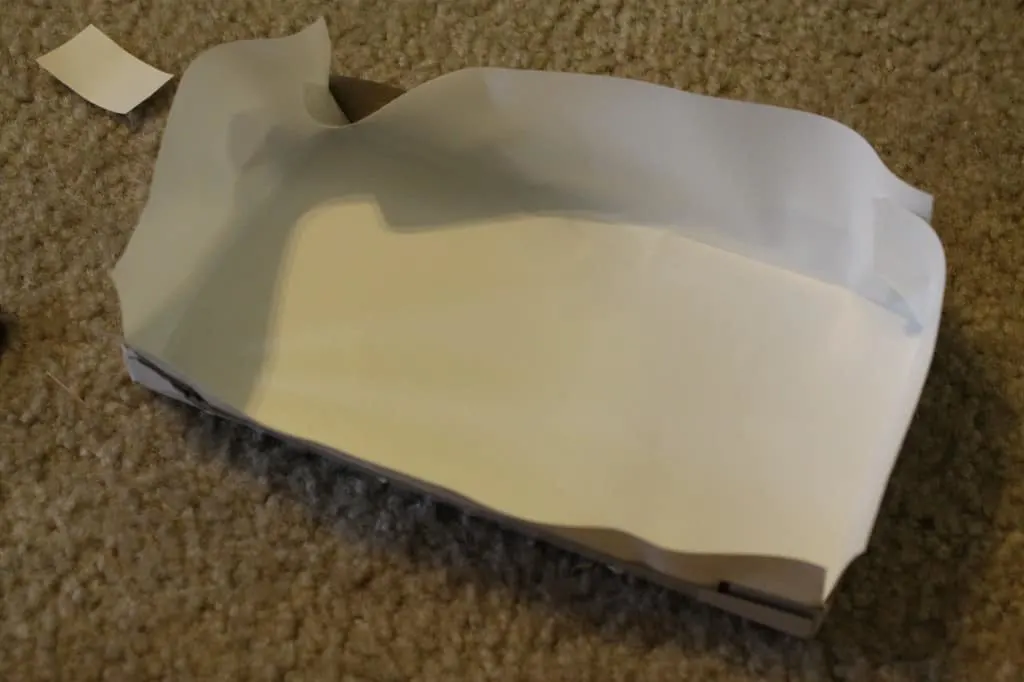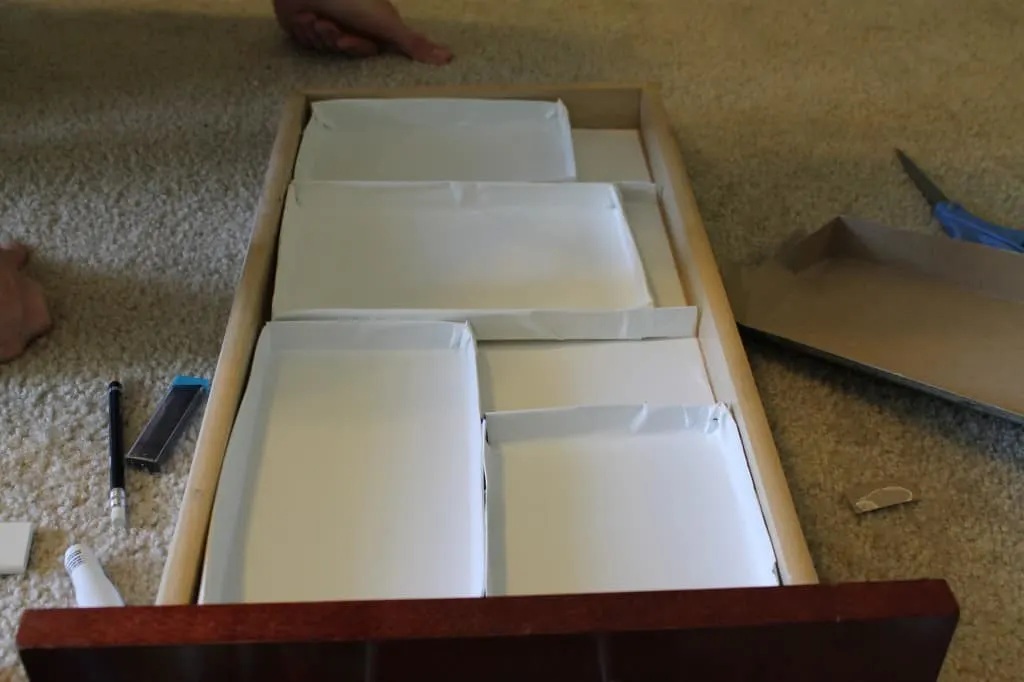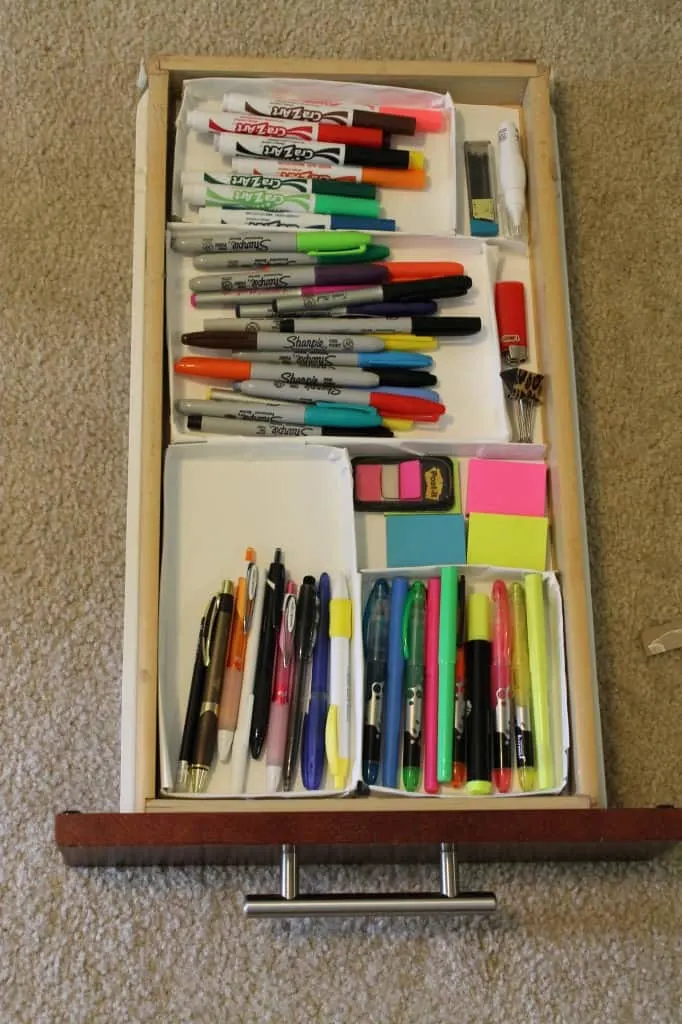 I won't give you a full tutorial because mine turned out slightly wonky (but still functional). For a perfect-as-always tutorial, check out iheartorganizing.
Next, the tabletop needed a clean sweep.
I actually started by taking down the white board and calendar (that I never use) and replacing them with a cork board.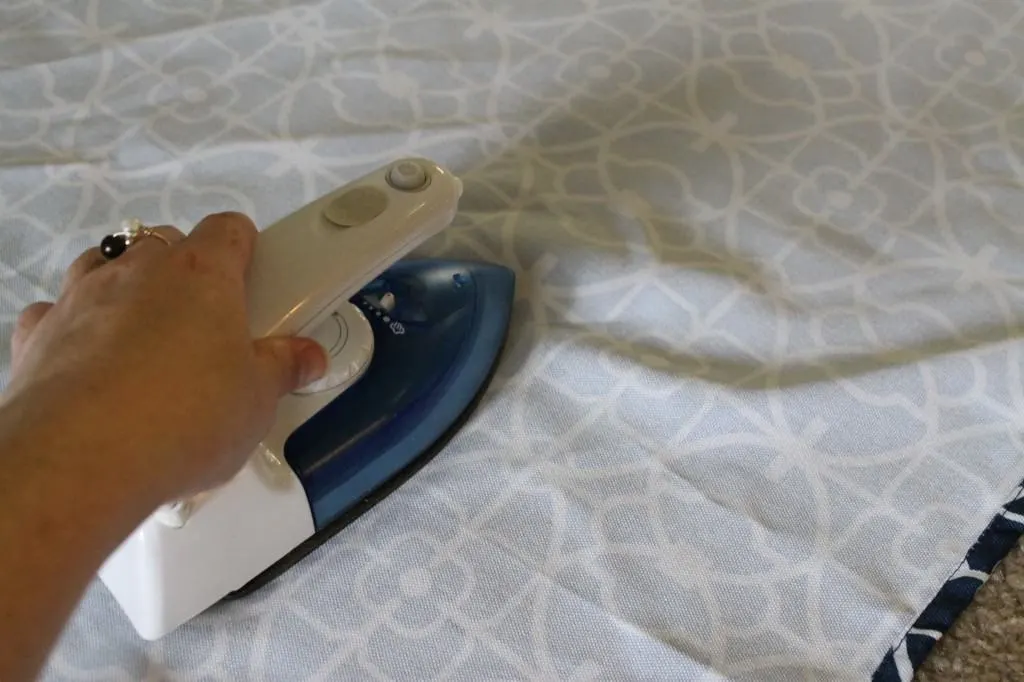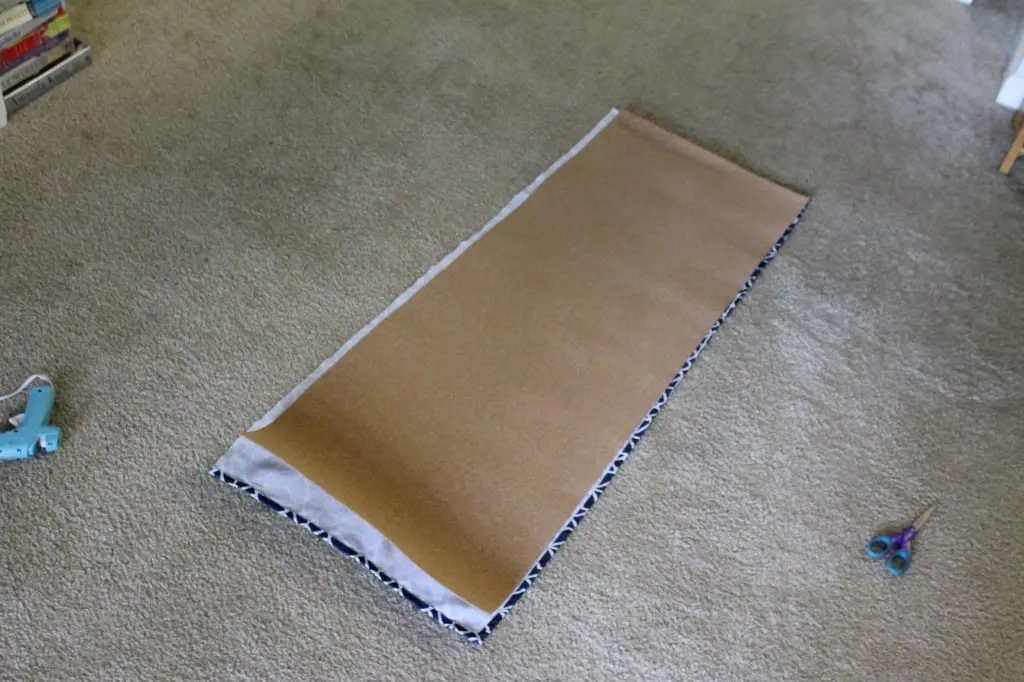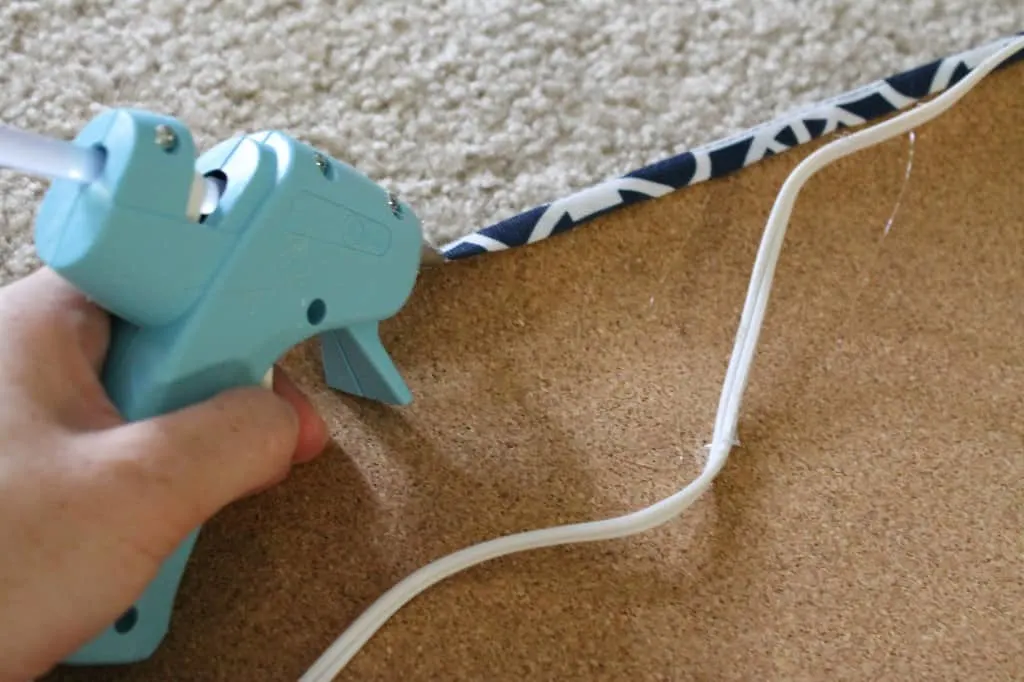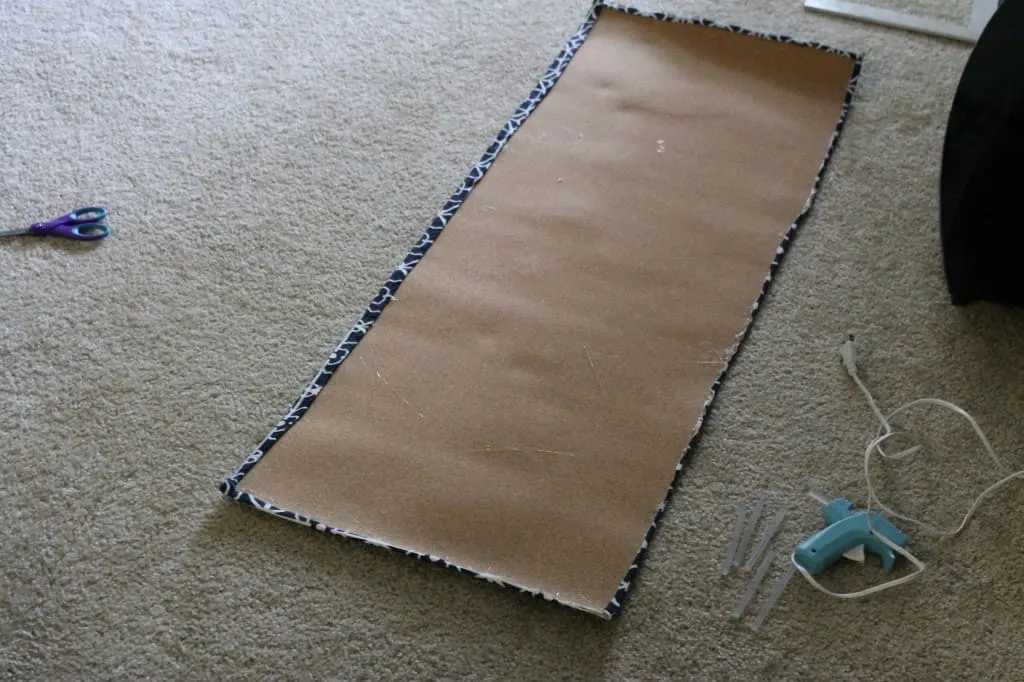 I cut the cork to size & used hot glue to attach fabric to it. The fabric is a table cloth from Homegoods, also seen on my no-sew pillows.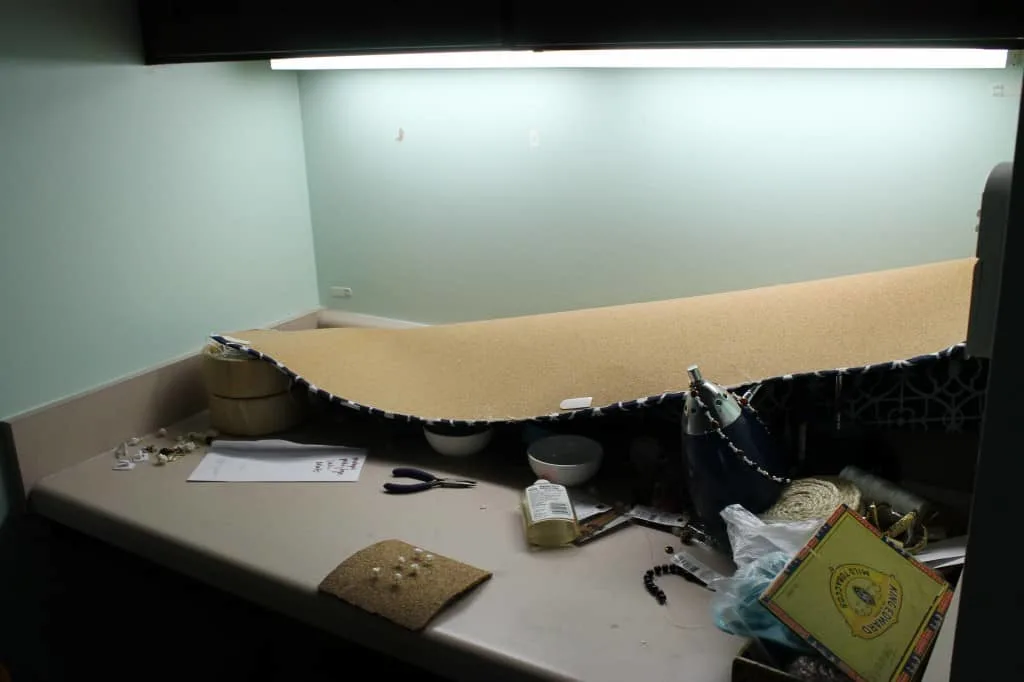 I secured it to the wall using command strips. I also added a rope border and made a few little nautical push pins!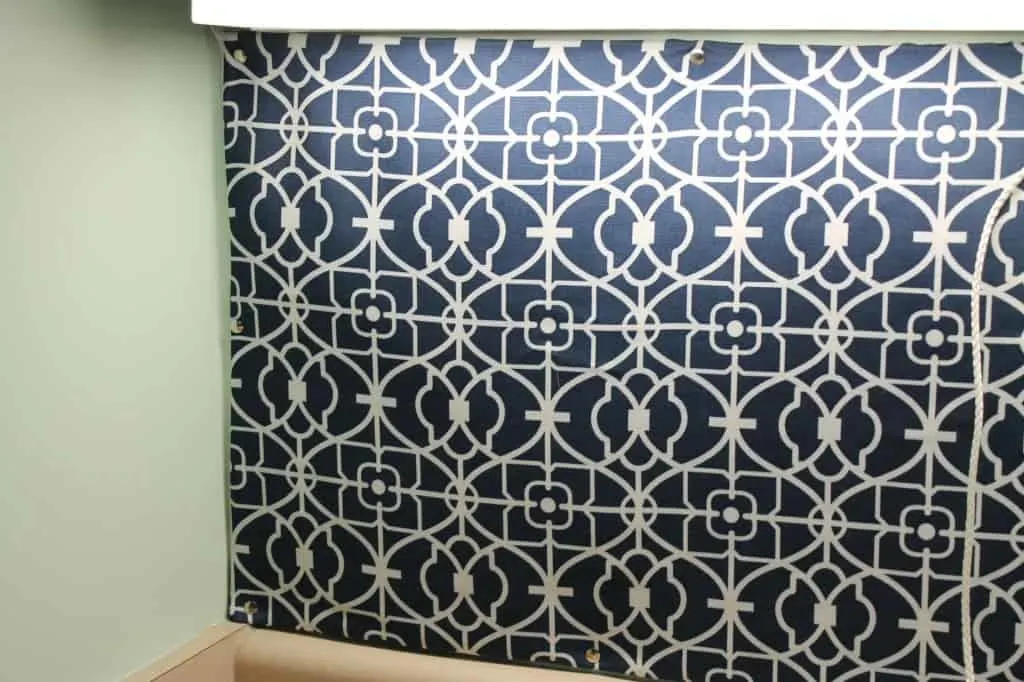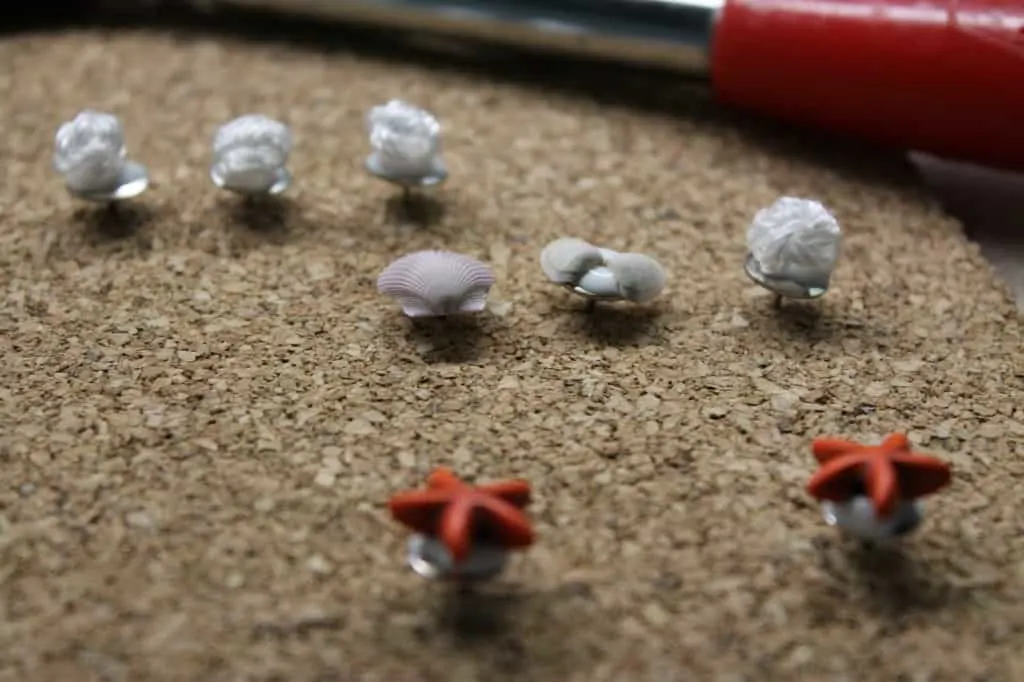 Next came dealing with the desktop. This was mostly sorting & organizing. However, the lifesaver was this 44 drawer organizer. It's perfect for beads & craft supplies, but the best part is that it's only 6 inches deep so it doesn't take up too much counter space.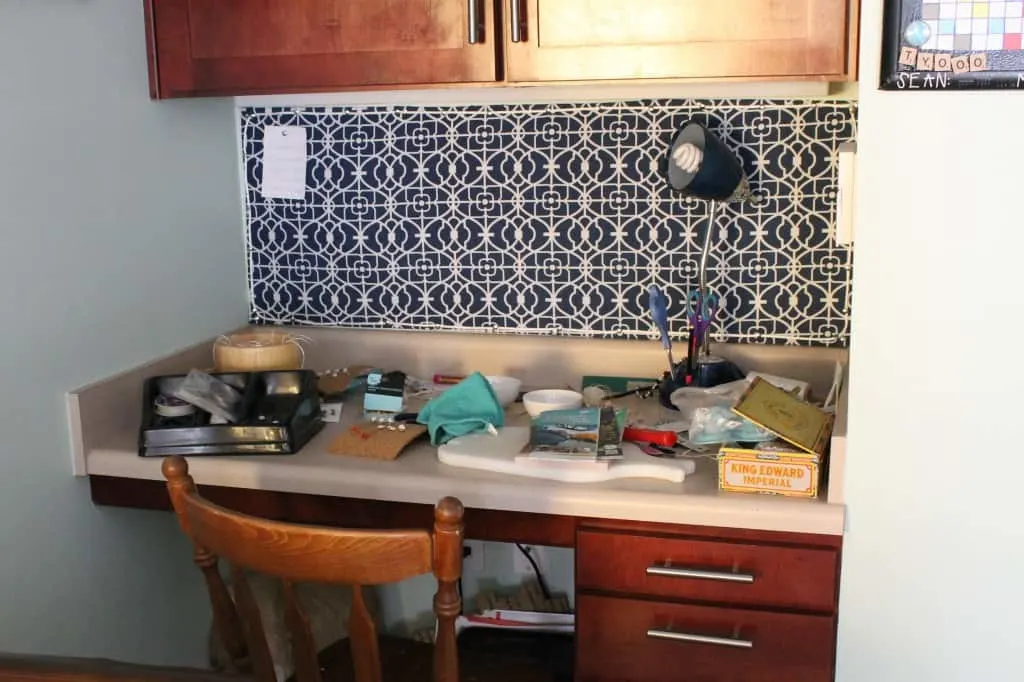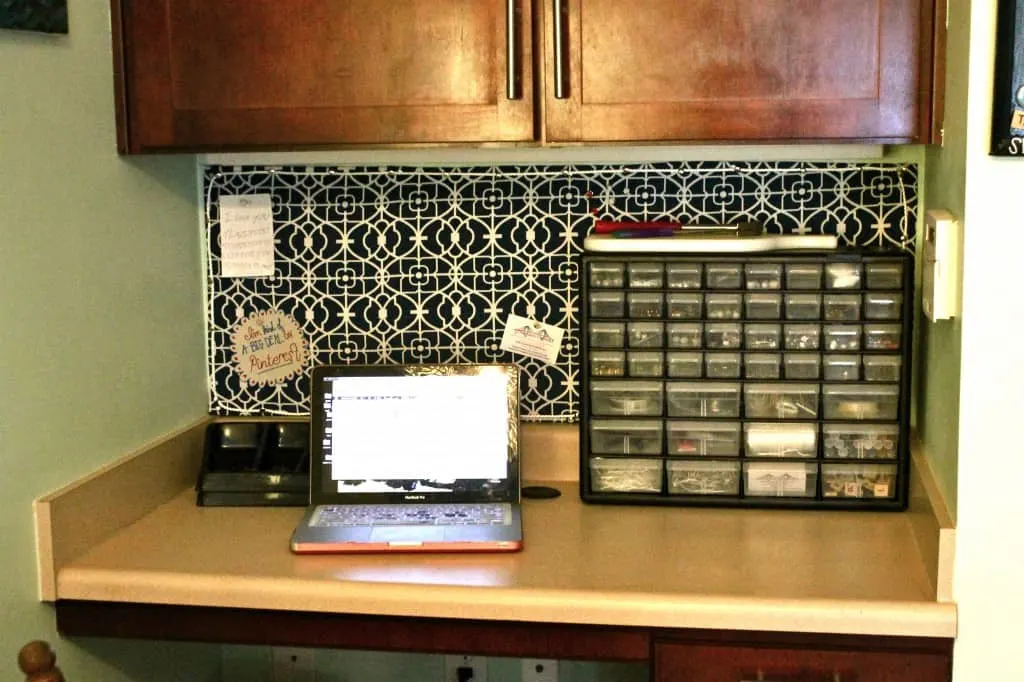 I feel so much better about this space already.
Coming soon- organizing the file drawer (eek!) and the upper right cabinet (remember, the left one is coat storage).
What have you organized lately?