One of my best friends from college is getting married next weekend and I am so excited! Last weekend, she had an "Old Fashioned Pounding" themed wedding shower. I had never heard of this before, but the idea was that the gifts should be food items to stock their new pantry.
I was pretty excited to play with this new theme, and I decided to make a recipe gift basket.
For the basket, I used the strainer that she registered for at Bed Bath and Beyond. This one was really cool- it was collapsible and can expand to hang over a sink.
I filled it with all of the ingredients to make one of my favorite easy dinners, One Pot Spaghetti. This included one POUND of noodles, sauce, broth, and Parmesan cheese.
I tied everything with a little ribbon and included a recipe card.
I think it turned out pretty adorable!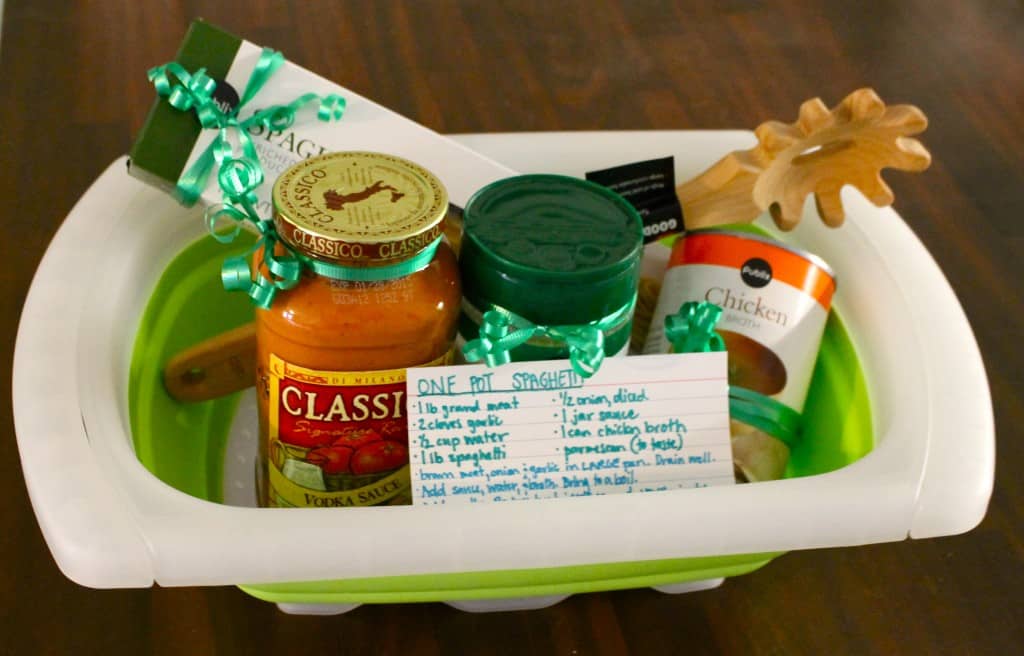 Have you ever been to a Pounding shower? What did you bring??