I recognize how confusing this post title is, so let me explain. We already shared our tree decorations with you, which we designed with a Coastal Christmas theme. I love themes for Christmas, but Sean was raised with, and tends to prefer, a more traditional look. So, I decided to be supportive and give him a more traditional mantle. Problem is, we don't have a mantle. So, we decided to decorate the top section of our Ikea TV stand – and I really like the result.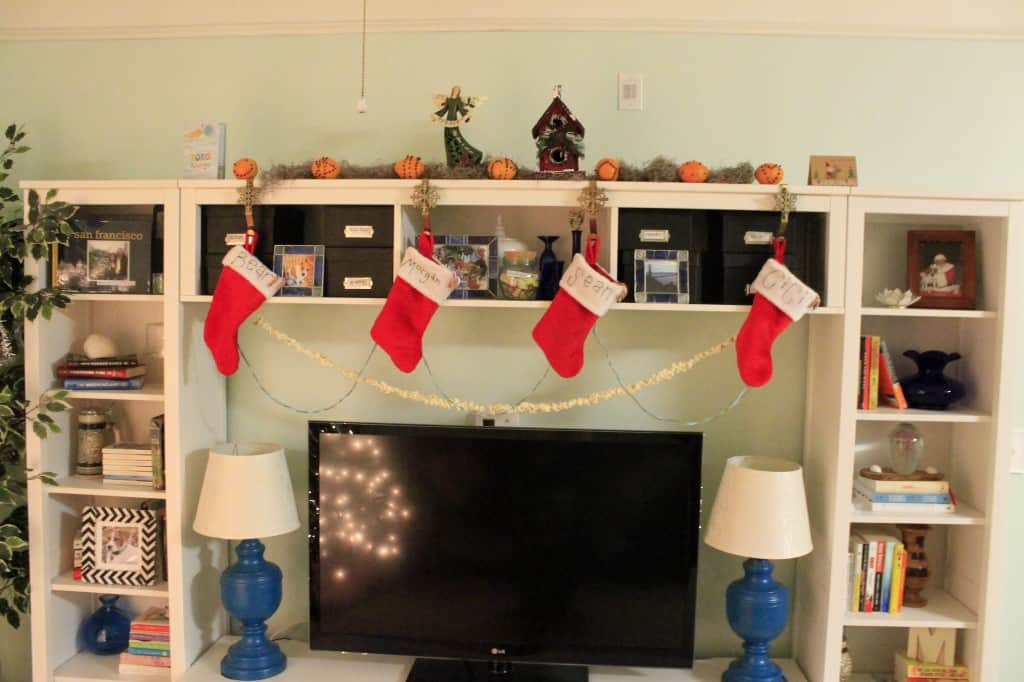 Our first must have was red & white stockings. Now, if I was staying coastal I would have probably made a set from all white faux fur. But, we wanted traditional. So, we picked up 4 $2 stockings from Michaels and wrote our names with green glitter glue.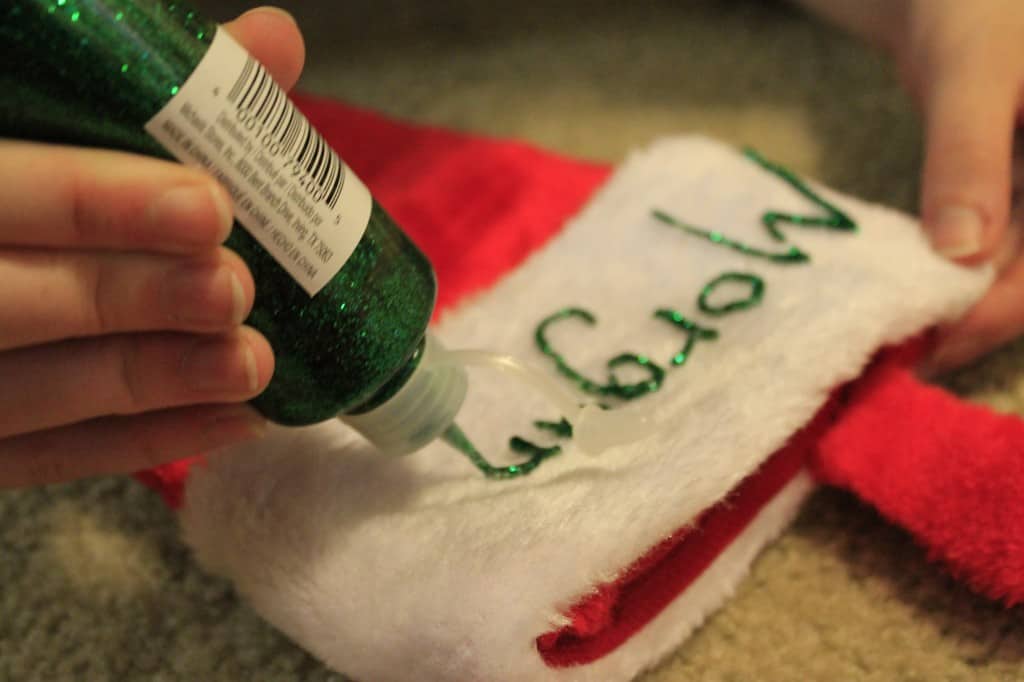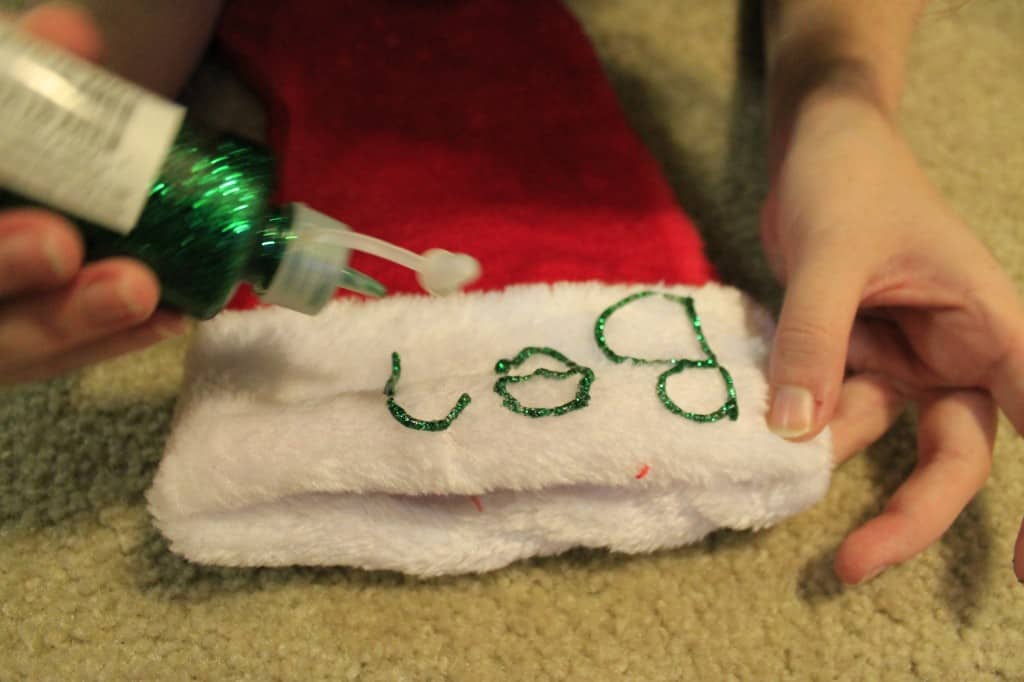 We hung these from gold snowflake stocking hooks, found at Walmart.
This was nice, but I wanted to jazz it up a bit. So, I used a little left over ribbon from the tree & a piece of brown rope to make a simple braid and tape it up behind each stocking. Ok, so maybe it's not traditional christmas, but it ties it just ever so slightly to the tree.
Behind the scalloped ribbon, I hung one long strand of popcorn. I just used a needle and thread to sting about 1/3 of a bag and then taped it to the underside of the TV stand. Warning #1: don't do this around cats. They will attack the string and rip it apart. Warning #2: don't do this around dogs. They will randomly gnaw the stand and eat all the popcorns off.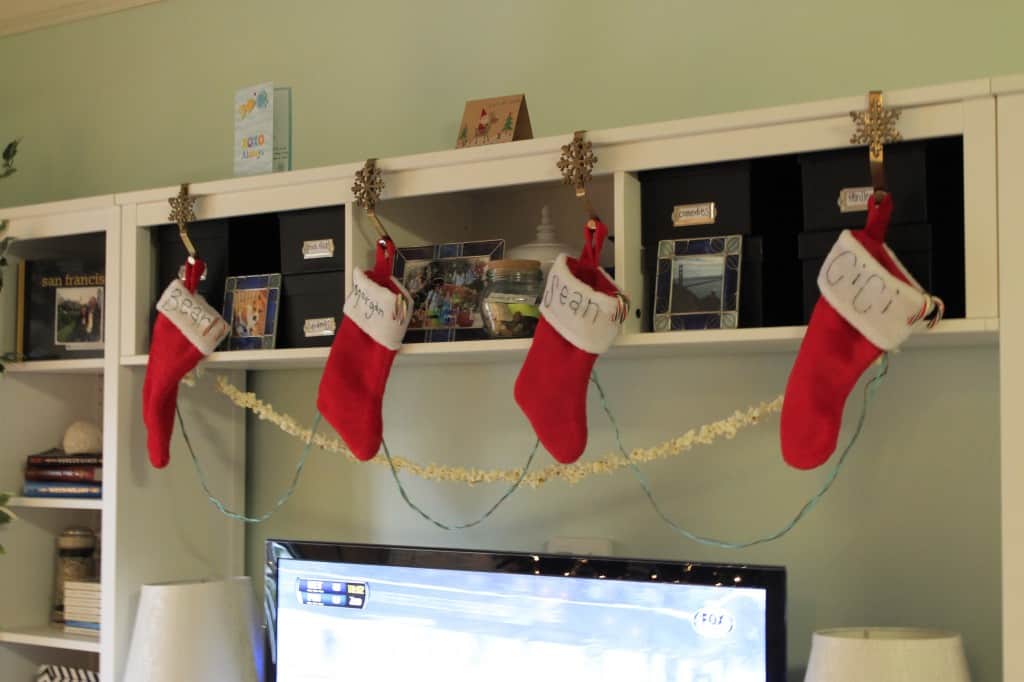 We topped the TV stand with some oranges that we decorated with cloves. This is something that we always did growing up, and I love doing. I think they smell great and, even if they're orange (my least favorite color) they still make me smile.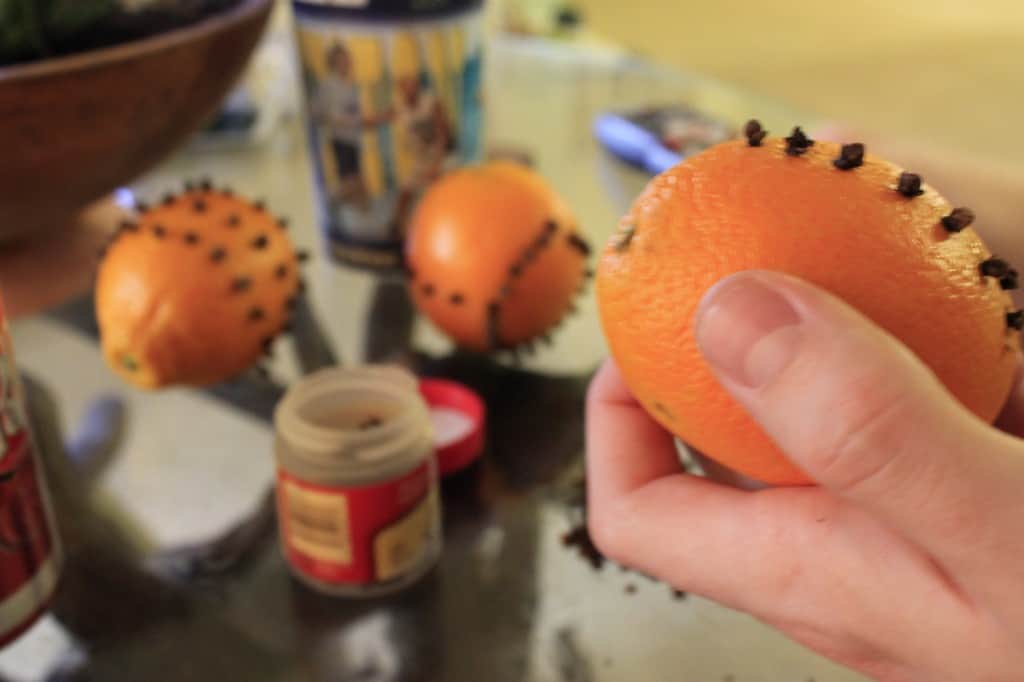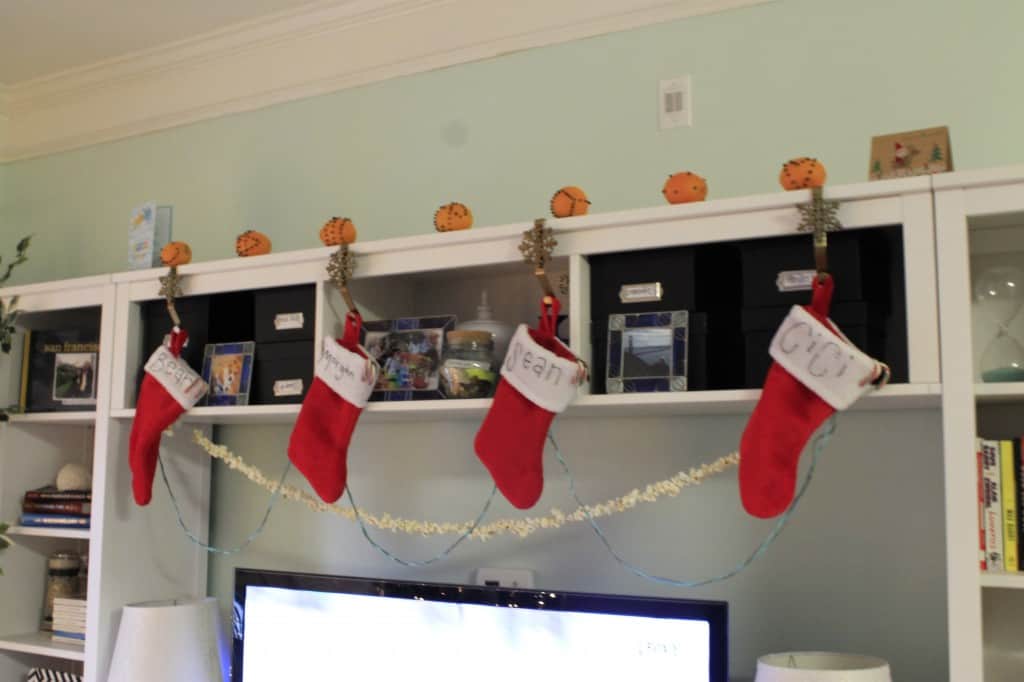 Finally, we filled in the top of the "mantle" with some spanish moss left over from my holiday wreath. Sean also added an angel from his mom and a holiday bird house that he got at his work white elephant exchange!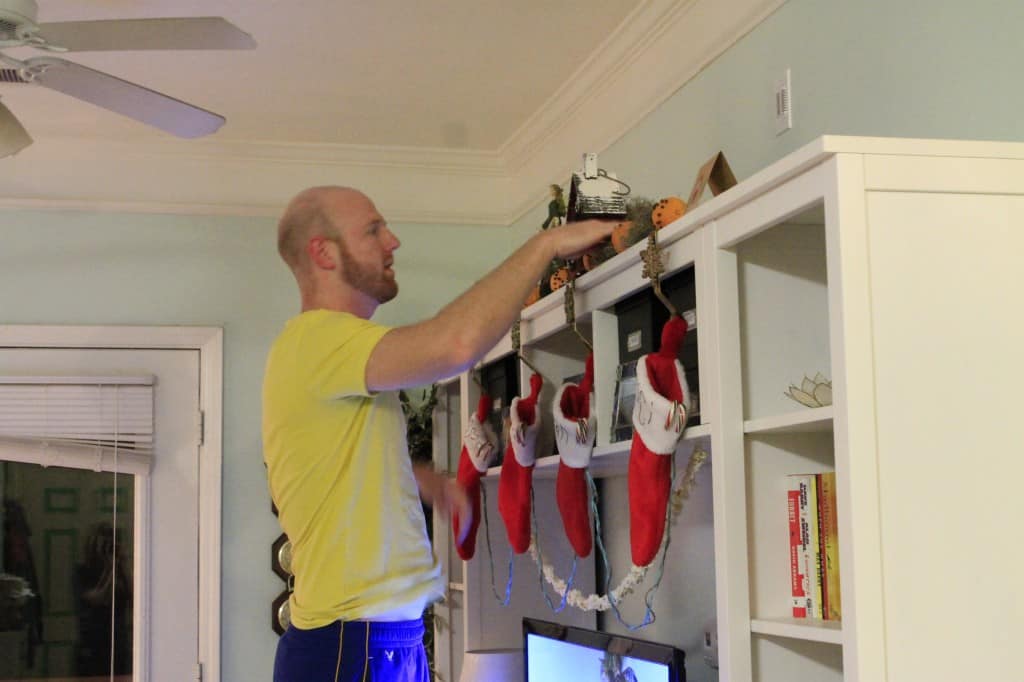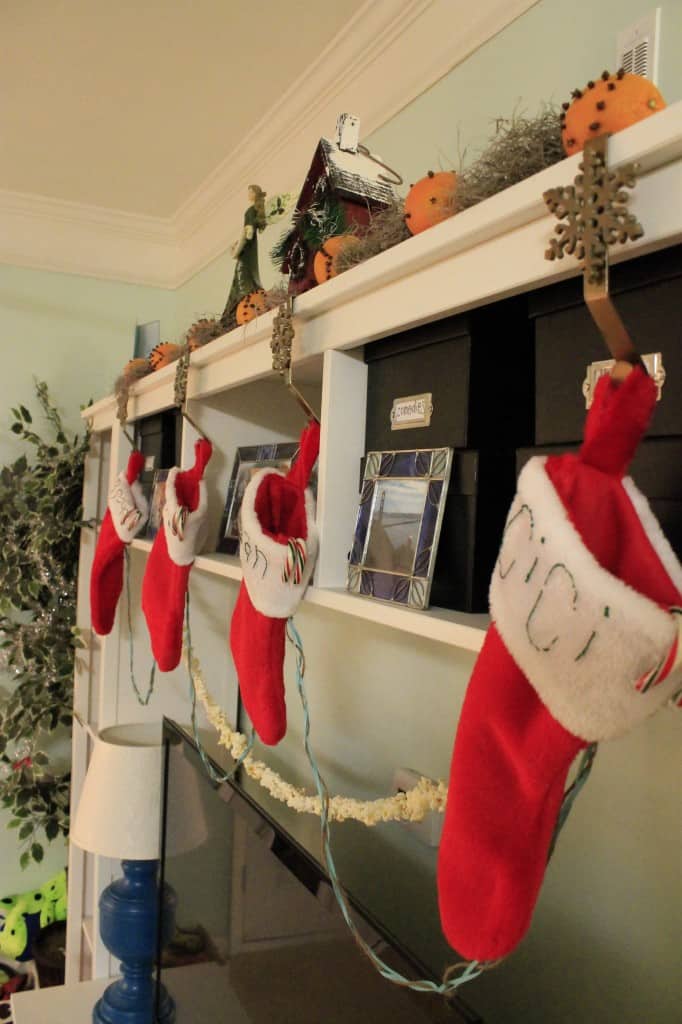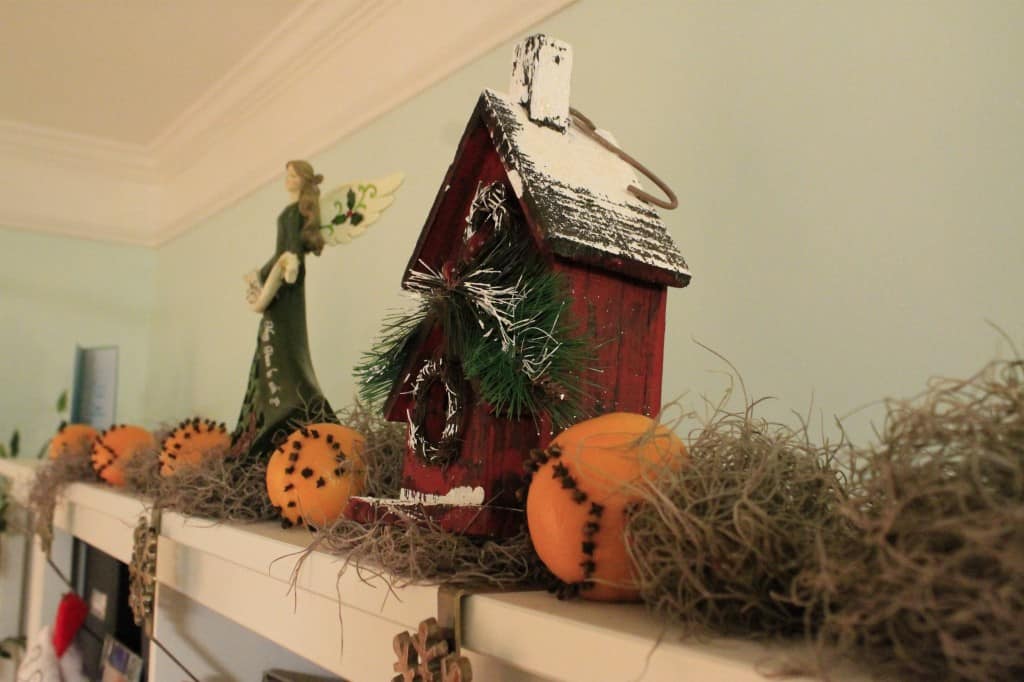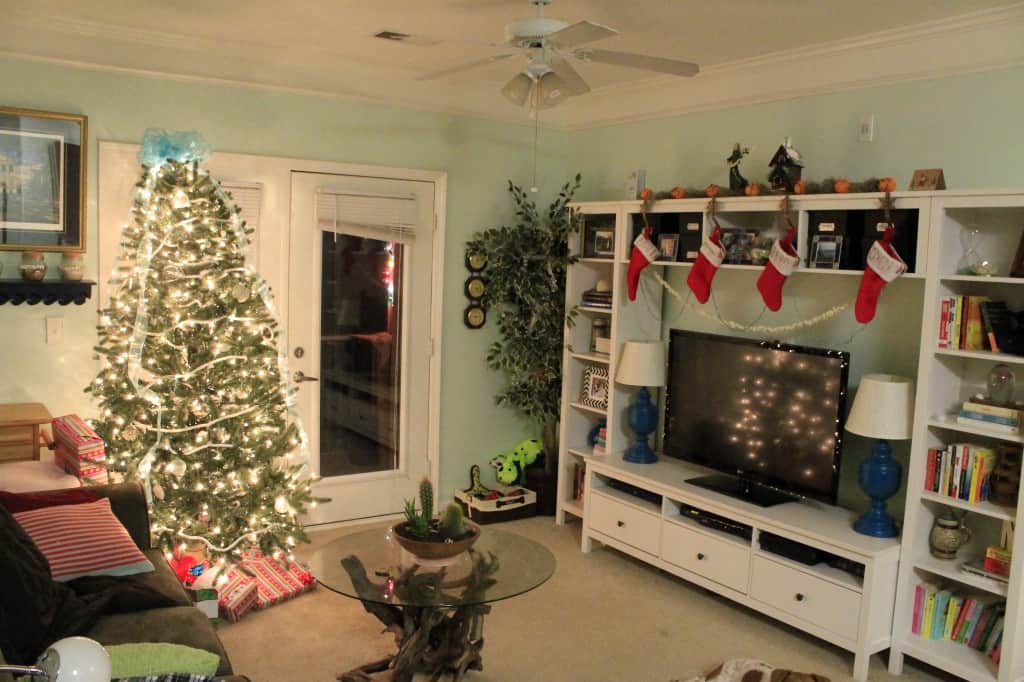 Do you have a mantle? How do you decorate it?