I don't know about y'all, but around this time of year we start finding shedded pet hair everywhere. It's warming up and our pets are thinning out their coats. Bear has always loved being brushed (seriously, it's like a spa day for her!) but CiCi is not about it. CiCi's short, silky hairs have also made her hard to brush in general.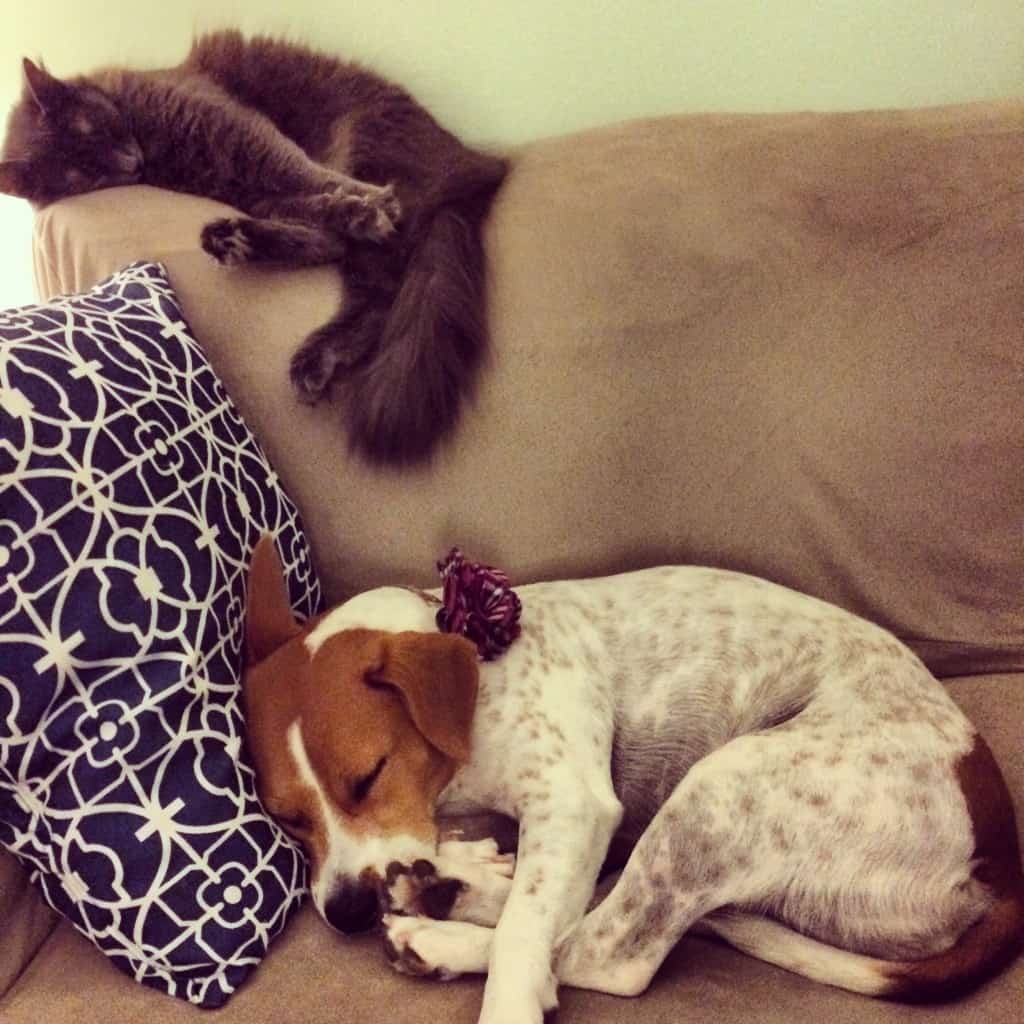 When CiCi went to the vet last week, I had Sean ask about a hair brush recommendation. Even though she has short hairs, she still sheds a ton! They suggested the Furminator, which I was bummed to see was over $50 on Amazon. After a little clicking, however, I found the DakPets knock off version, in pink, for less than $20.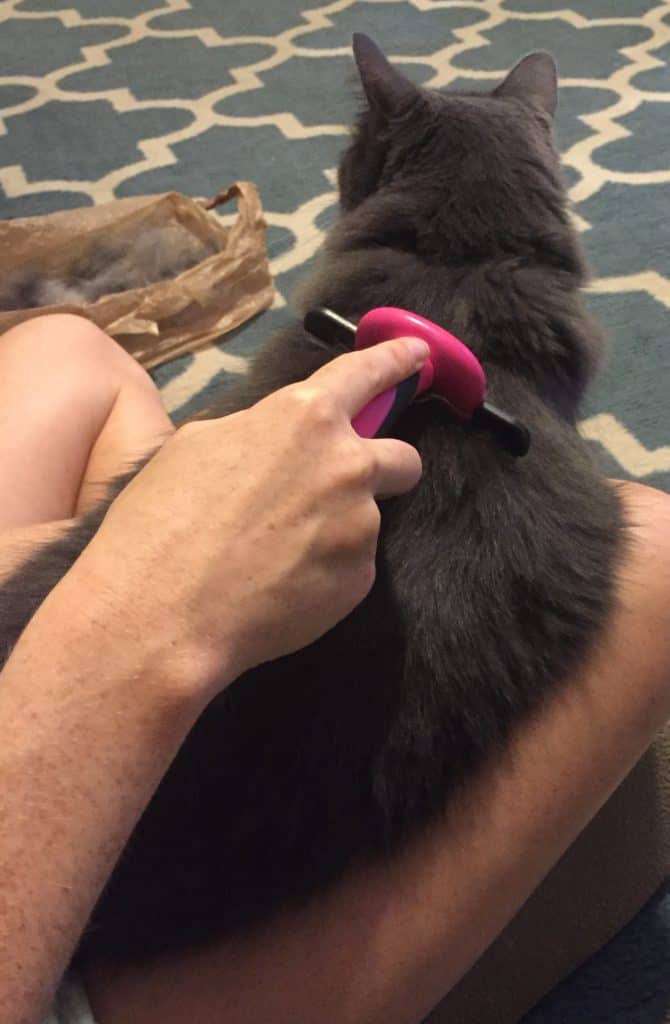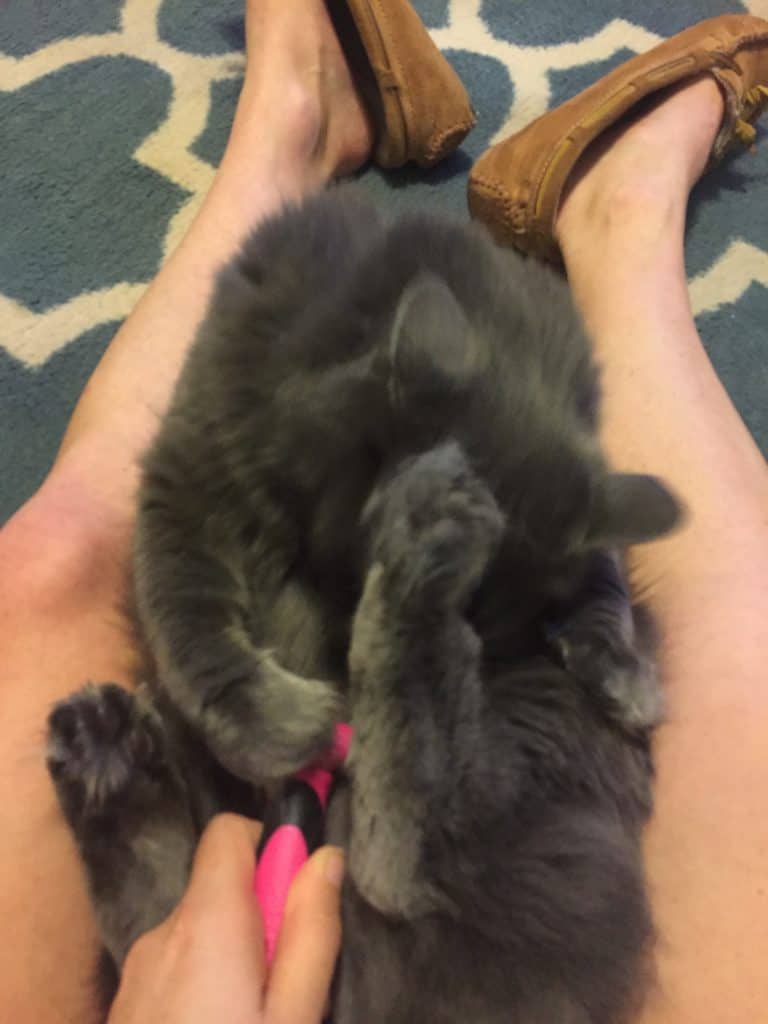 This thing gets a massive amount of hair off. It's seriously incredible. It works equally as well on our long haired cat as it does on our short haired dog. My one complaint is that you have to pull the hairs off the brush about every 4 strokes – but that is just a testament to how many hairs it's getting off!
What's your favorite pet supply?
This post was not sponsored but does contain affiliate links. That means if you click through and make a purchase, we receive a small percentage of the sale. Thanks for supporting the brands that make Charleston Crafted possible!