We have now had our Gel Foam Bed – a mattress in a box – for a full year and I wanted to update our review on it. We have gotten lots of questions about the memory foam mattress and how we are liking it so I thought that it would make sense to do a whole post!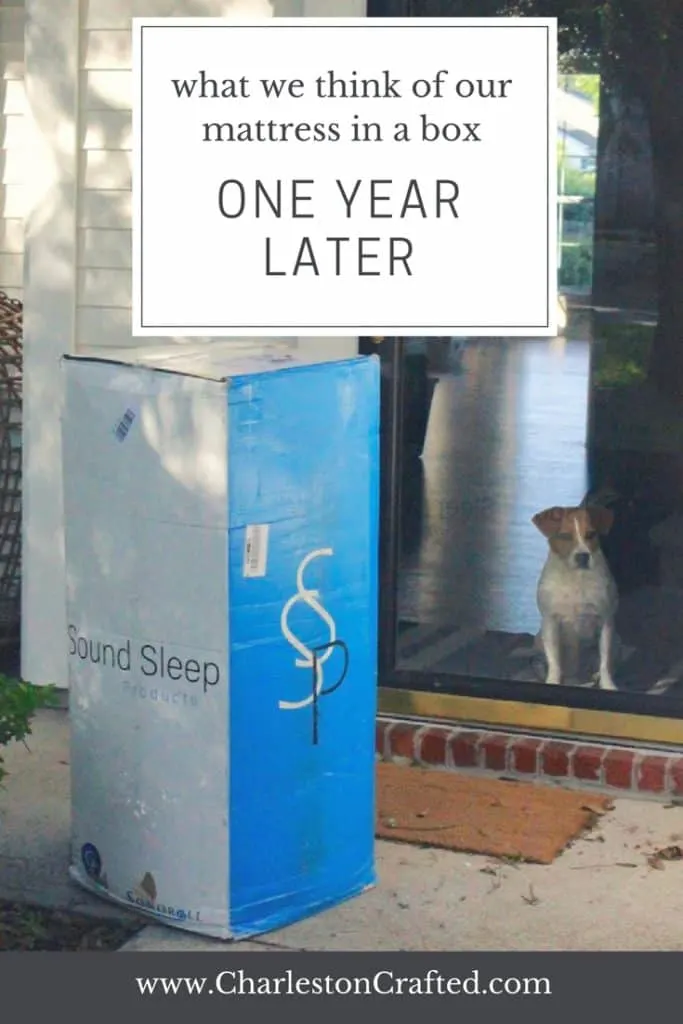 What We Think About Our Gel Foam Bed: One Year Later
How has the mattress held up?
It still feels like it did one year ago today. It has not worn down or gotten saggy at all.
How does it actually look?
It is a white fabric so it could get dirty if you often had it naked. We keep a fitted sheet on it and the mattress itself still looks pristine.
How do you like not having a box spring?
I am obsessed with it. I think that it is much for aesthetically attractive and leads to a much cleaner look than our guest bed which has to have a box spring and a bed skirt.
How comfortable is it?
We sleep so well! I sink into it and feel comfortable in all positions. I have always slept with a memory foam mattress topper, and this takes that luxurious feeling to the next level!
Do any of you have a mattress in a box? What do you think of it?