I don't know about y'all, but I have a ton of scarves. I've mentioned it before, but I really think that they are the perfect way to keep flexibly warm- a scarf is so much easier to take on and off than a jacket! So, I have a few scarves. Not too many, but a few.
I have been keeping them by the front door but, as my collection has grown, this system is no longer working. So, I asked Sean to rig me up a storage system in my closet.
He came up with the idea of hanging a towel rack. I could have hung it behind a row of clothes, but I have some extra room in my blazer/suits/jeans section, so I chose to hang it there.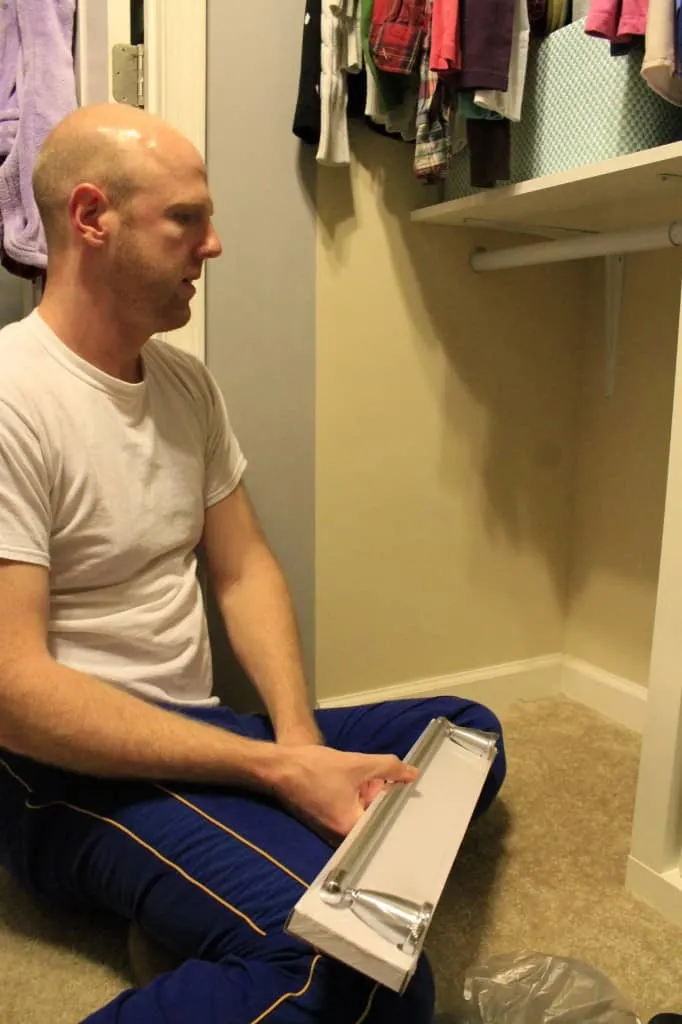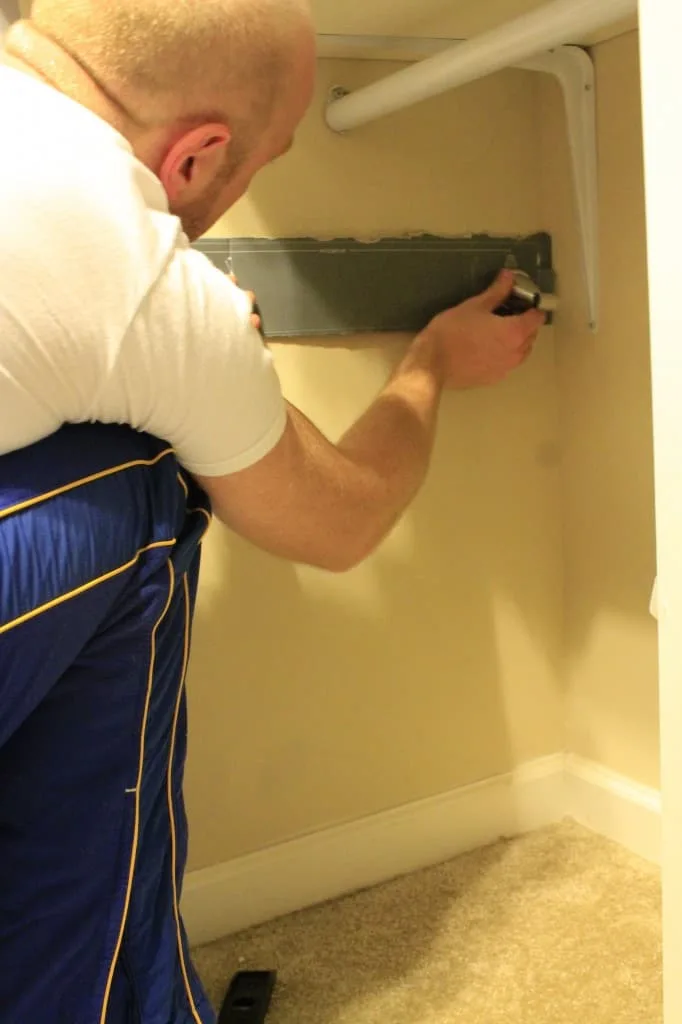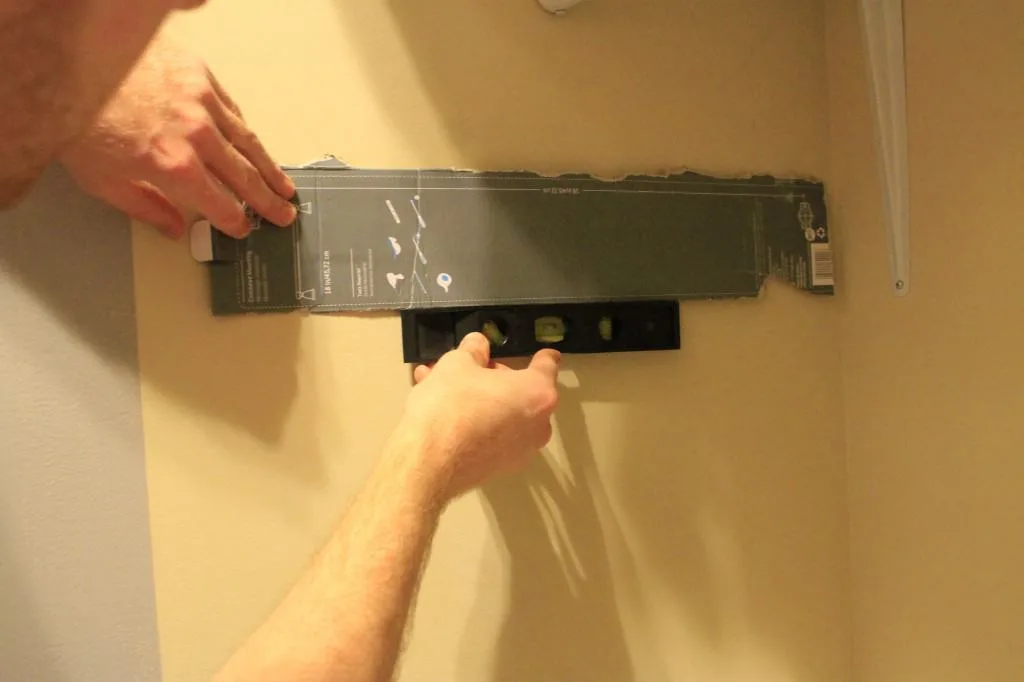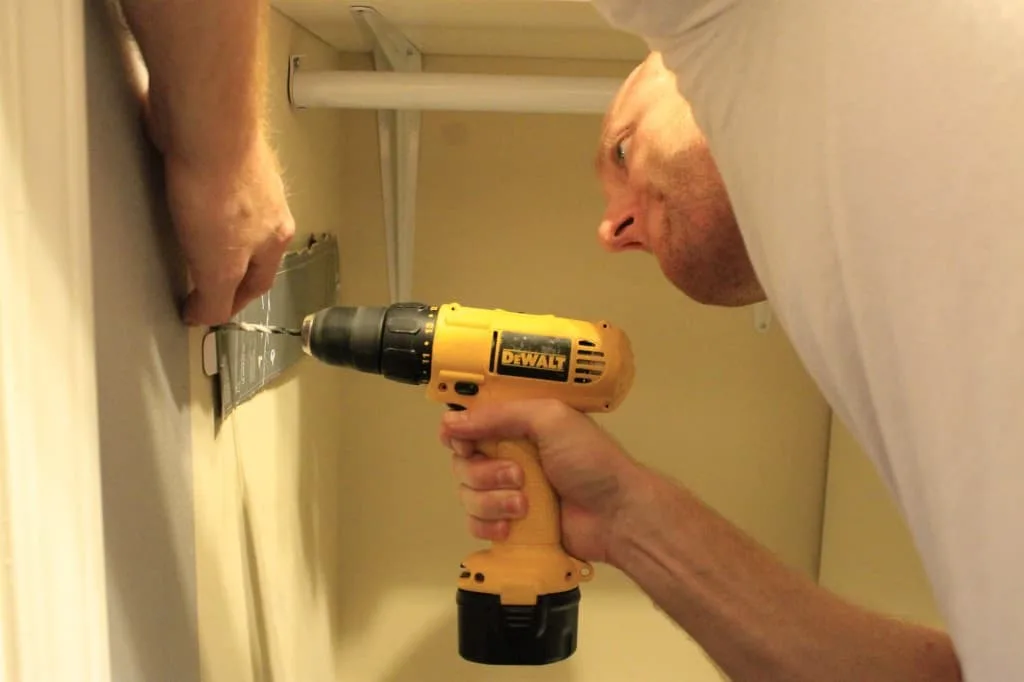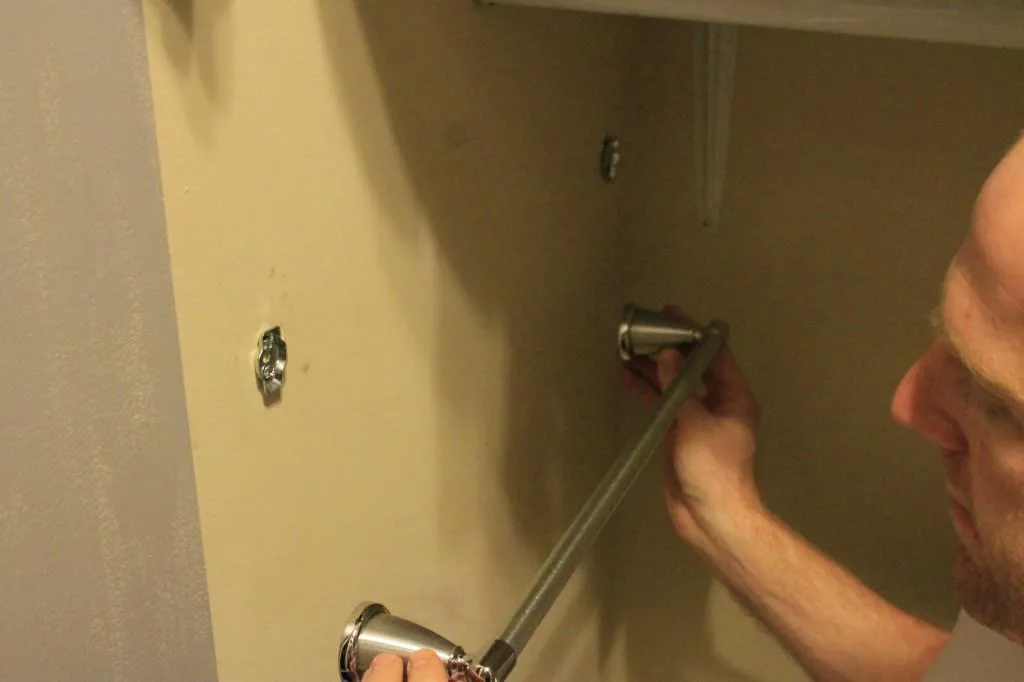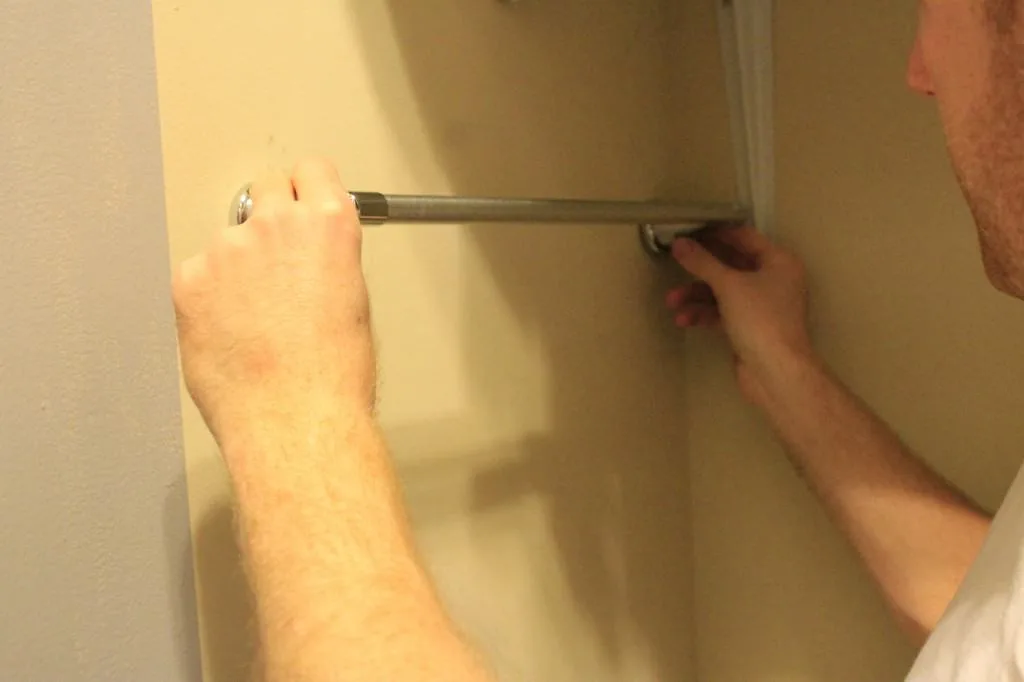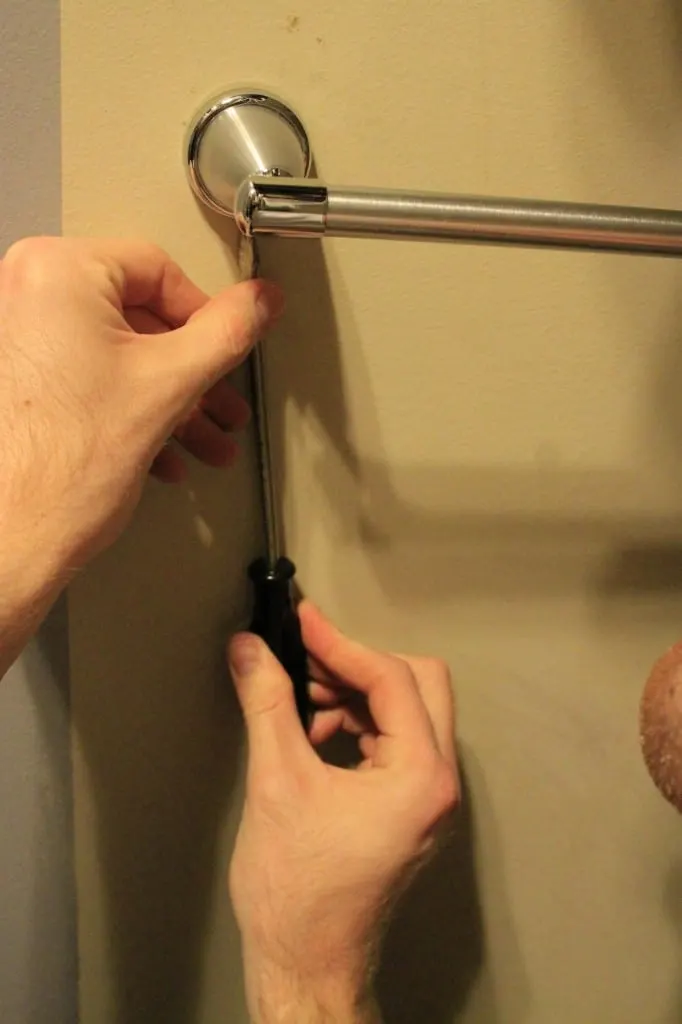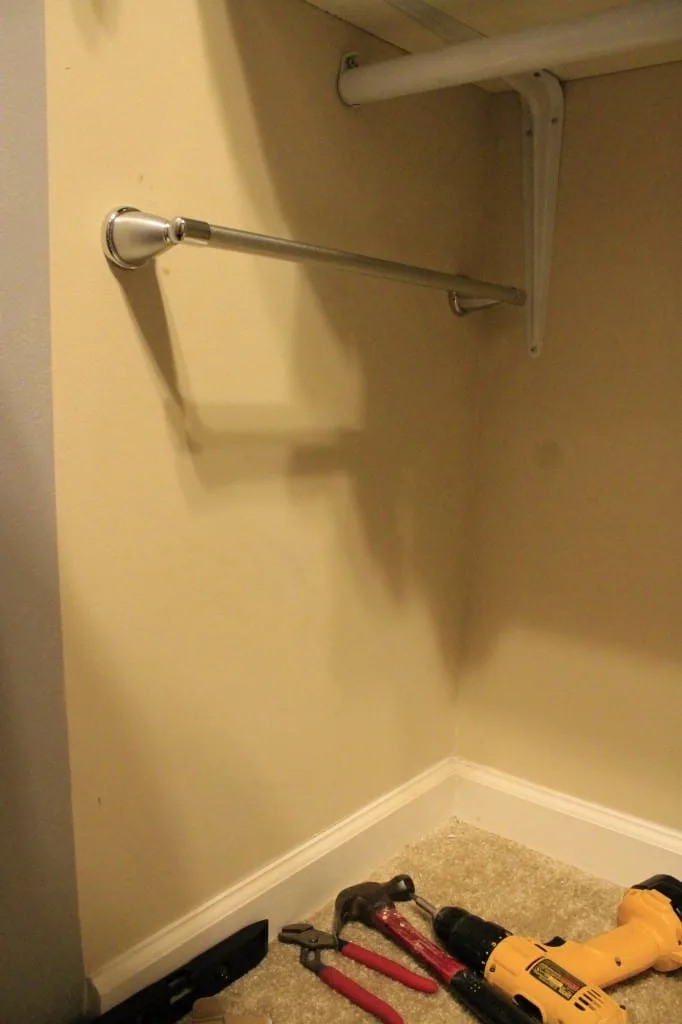 As far as the mounting process goes, you just follow the simple directions included in your towel rack. Ours involved hanging brackets and then the rod slid right onto that. It was very simple.
We picked up our rod at Lowe's but, if you plan ahead, the cheapest way to go is always going to be Amazon. We used an 18 inch chrome rod, which matches the rest of my closet knobs and hardware. I was very intrigued by a double rod, but my closet did not allow the space for its 24 inch length. However, I had no problem fitting my 6 scarves on this one, with room to spare (they can be squished closer together easily.)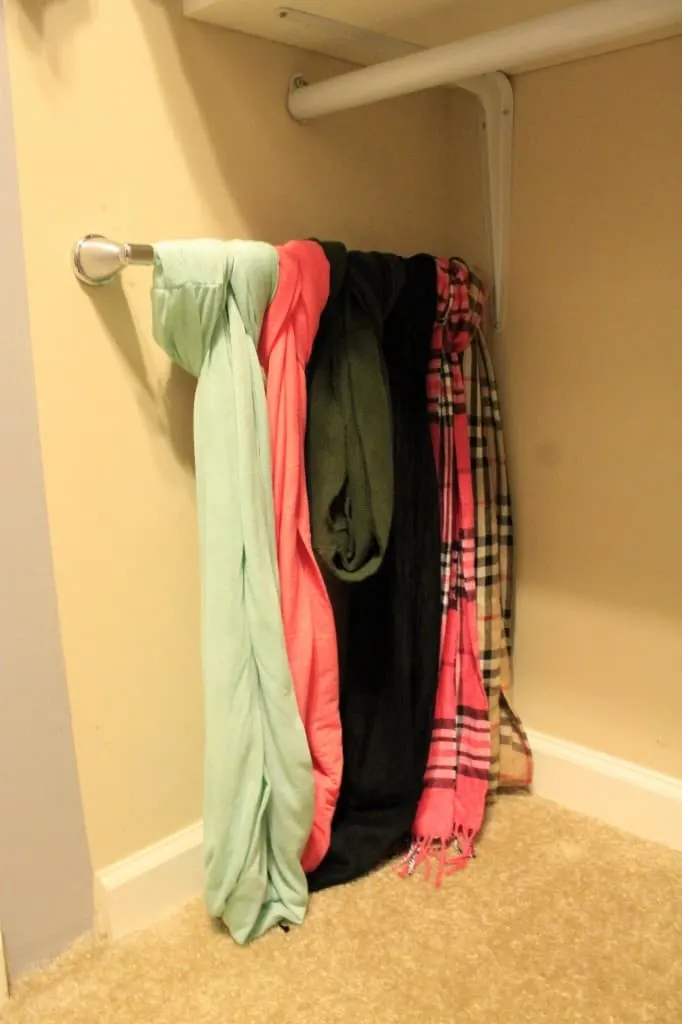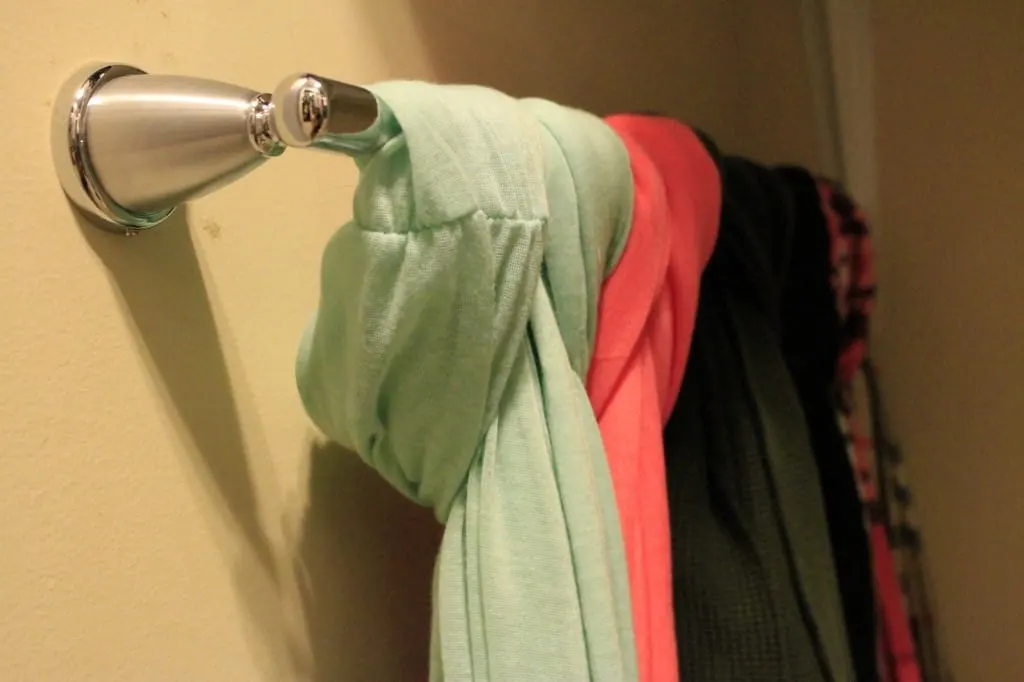 Here's how it turned out. So simple but so much easier to put away & see my choices!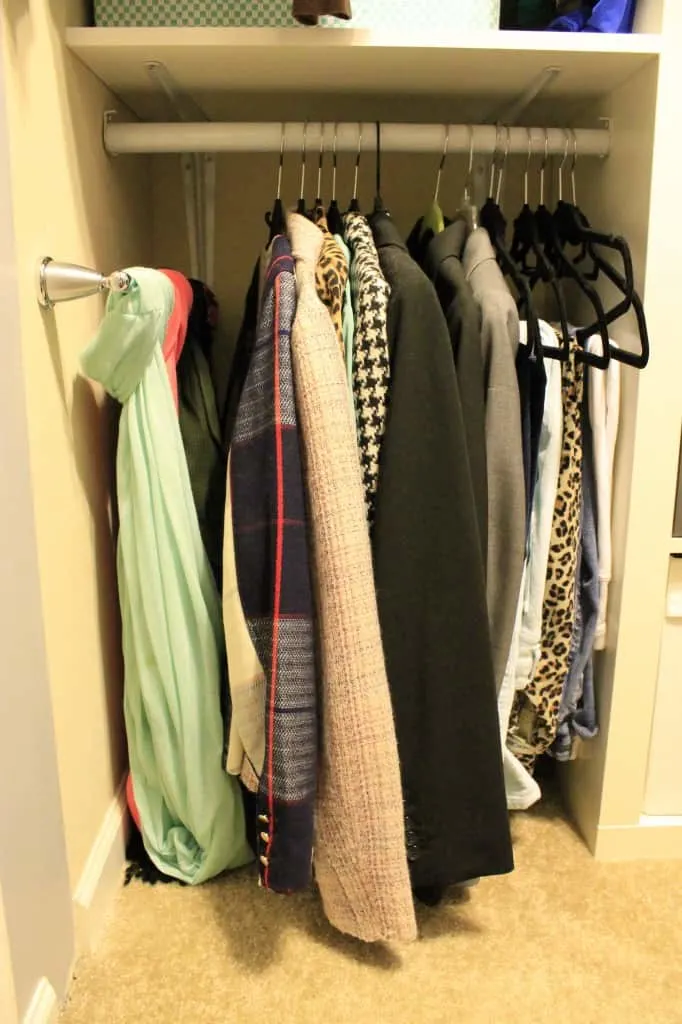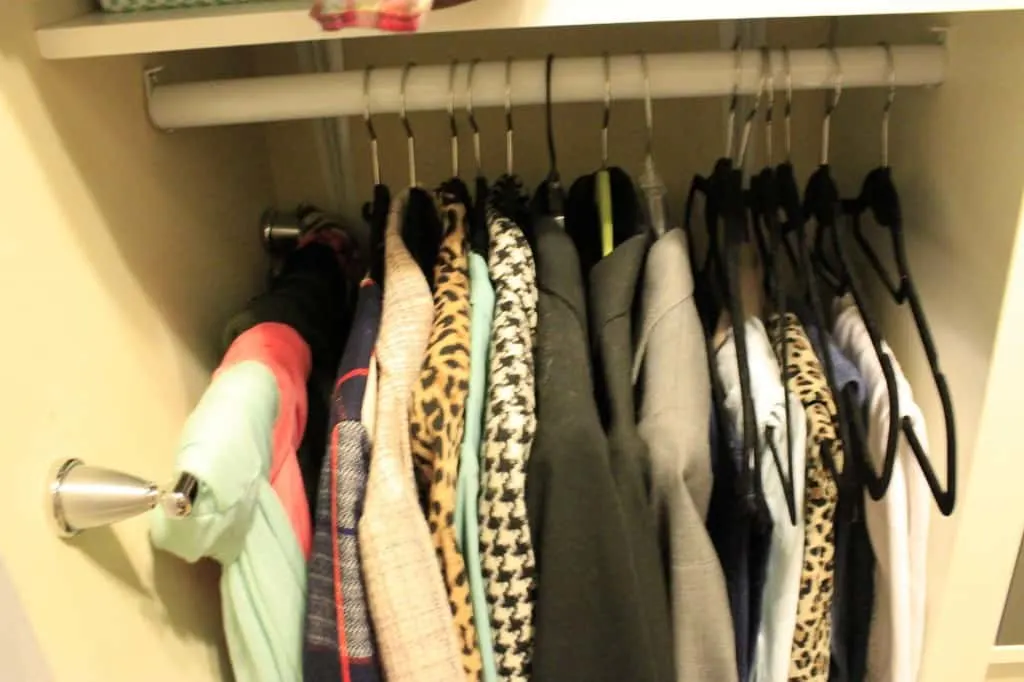 How do you store your scarves??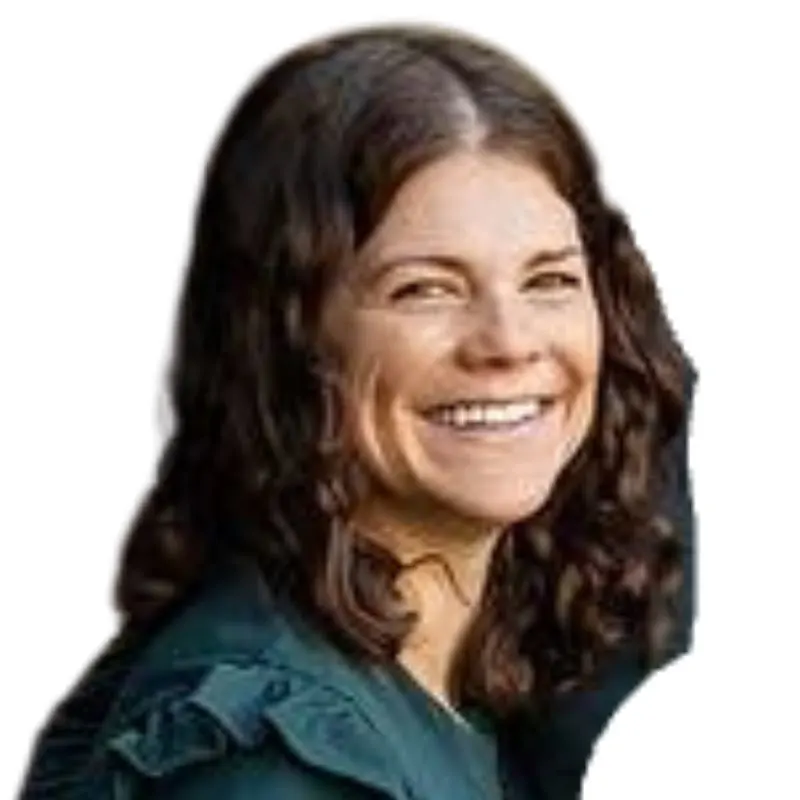 Hello, I'm Morgan, half of the creative force behind CharlestonCrafted.com! With a passion for DIY that dates back to 2012, I've transformed three homes and now I'm dedicated to helping others craft their dream spaces. Let's turn your house into a home together!