Sometimes even the simplest projects can make me smile. I love love love burning candles. My favorite scents are food related (shocker, I know) – vanilla, sugar cookie, pumpkin, cotton candy, cranberry… yum. And I burn them all the way down, til I can clean the jar and use it for a craft! Nothing gives me the satisfaction of lighting a candle like lighting a candle with a match. It's just so much more fun than using a lighter, in my book!
I picked up an 8 pack of boxed matches (with green tips!) at Publix for just over a dollar. However, I didn't want to just leave the boxes on the table. So, I decided to gussy up a jar for them. Here's how to build a DIY match striker.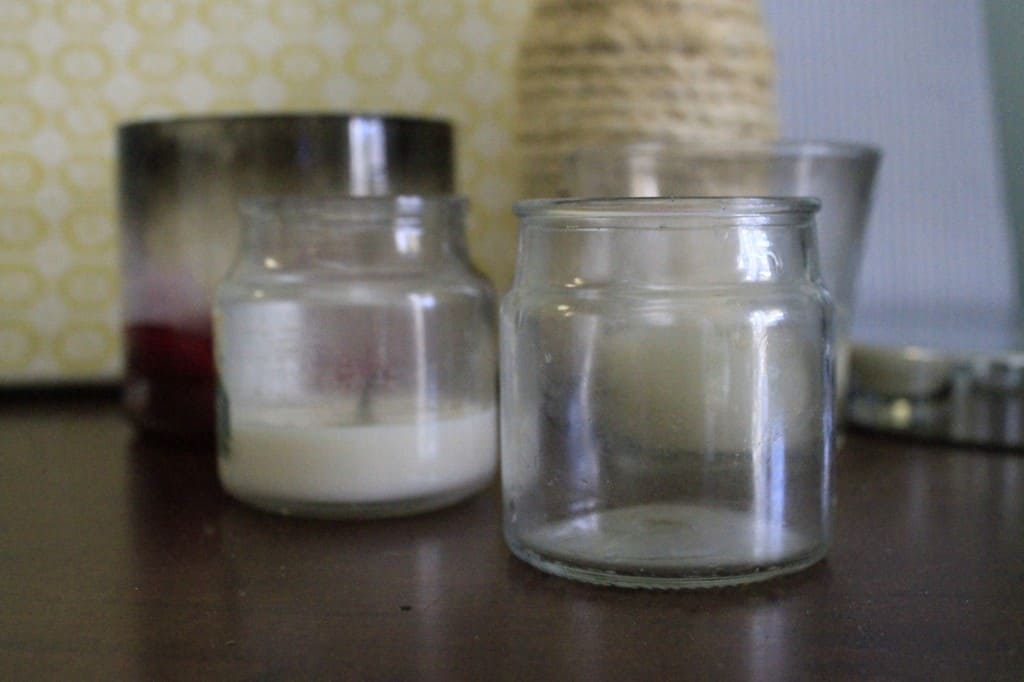 This jar used to be a candle. It was a $1 Walmart vanilla scented one. I burn thru candles so quickly that I buy them cheap (Target is the best for clearance candles!) I also like to burn 4 or 5 scents at once. It drives Sean crazy.
So, when this candle was done, I cleaned the jar. I ran it under hot water to make the small amount of remaining wax soft & easy to scrape out with a spoon. I pulled off the wrapper, using hot water and a little vegetable oil to get rid of the stickiness. Then I ran it thru the dishwasher, just to be sure it was clean.
A problem with removing the matches from their box is that the strike pad is on the box. So, I created a strike pad for my jar. I first traced the jar on a piece of scrap paper. I then traced that onto sand paper and cut out the circle. Trim it to fit a little smaller than the bottom of your jar.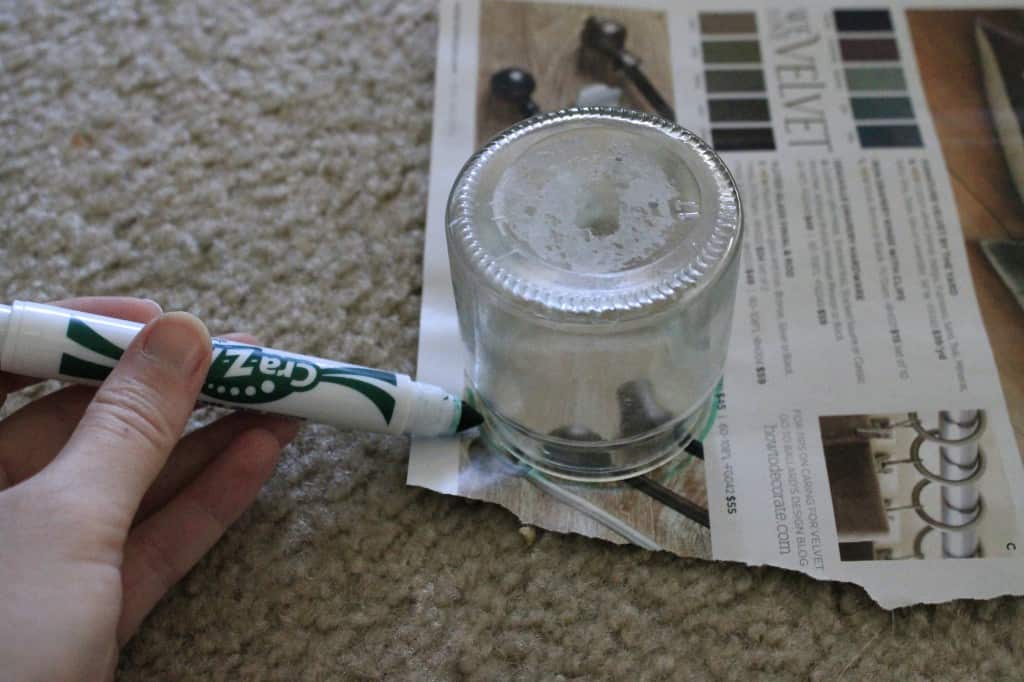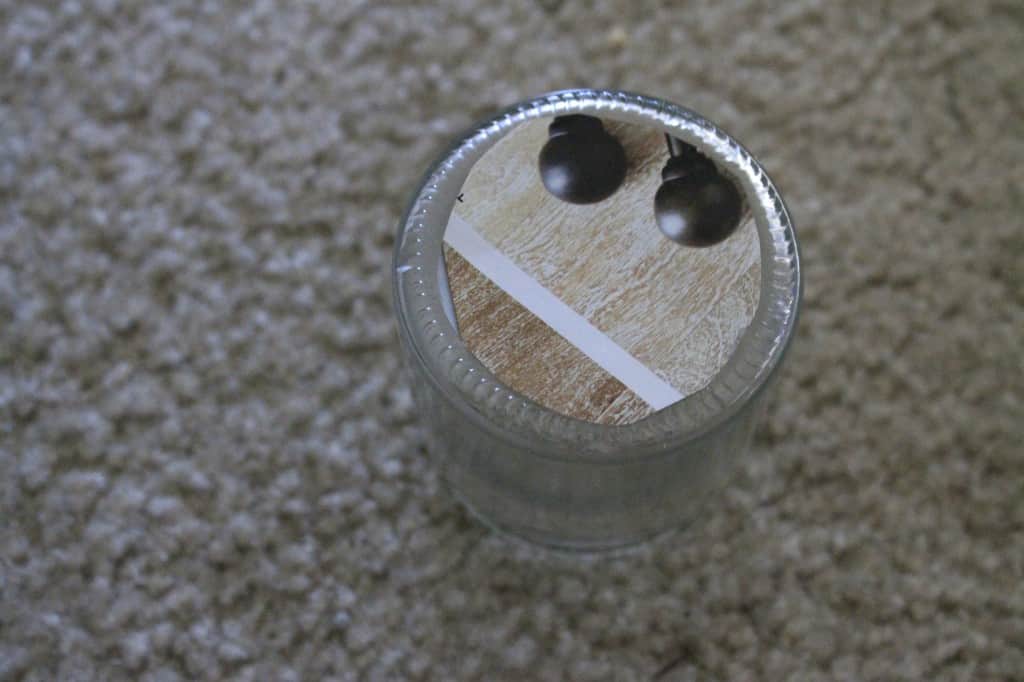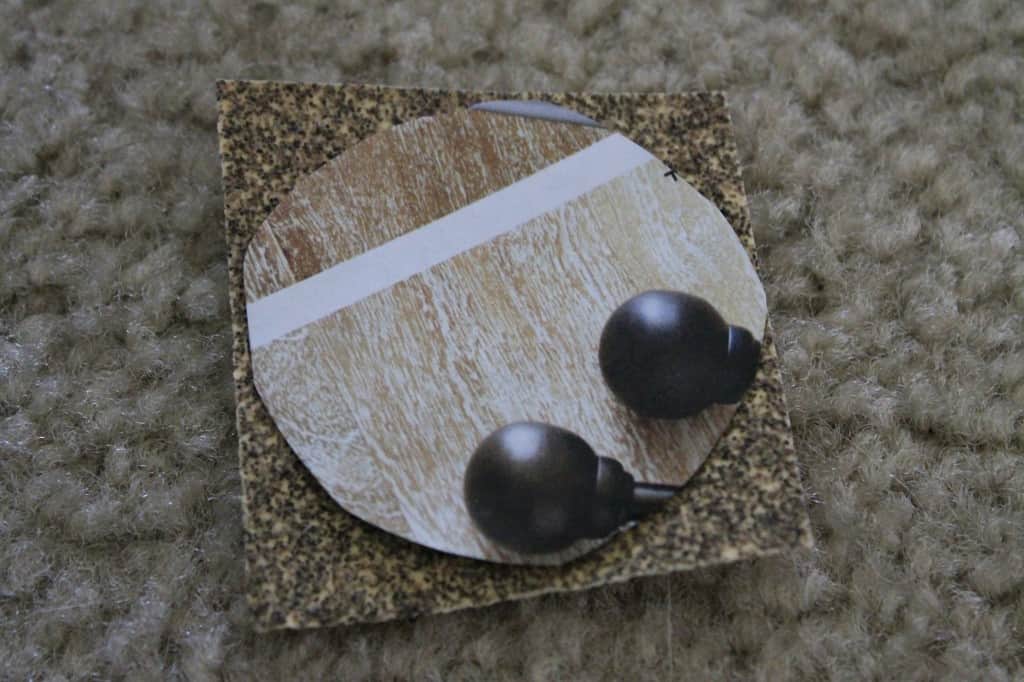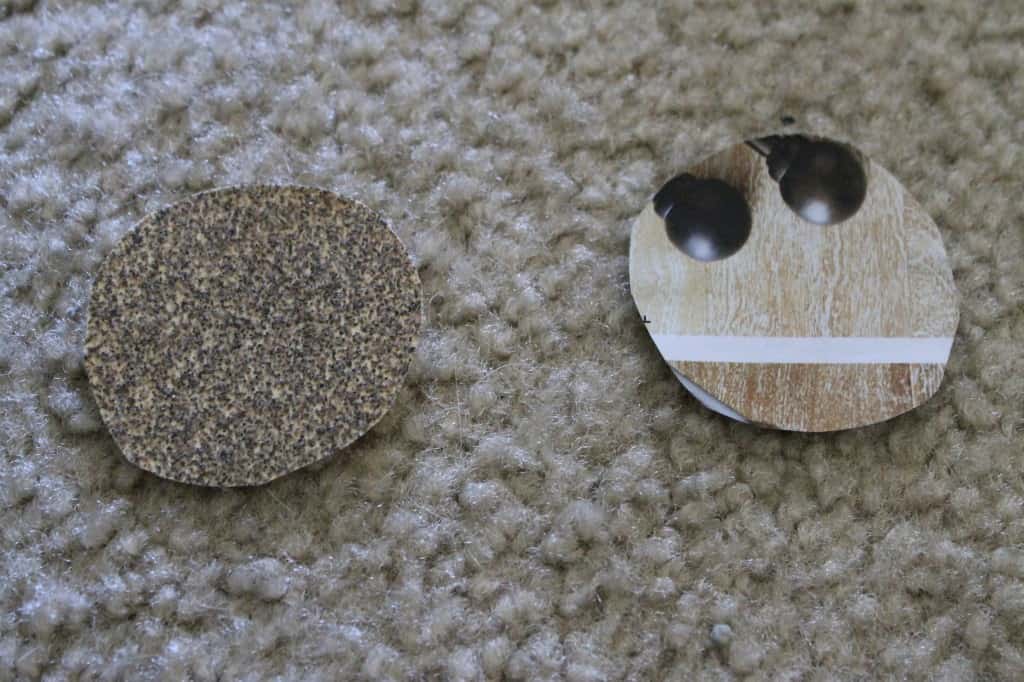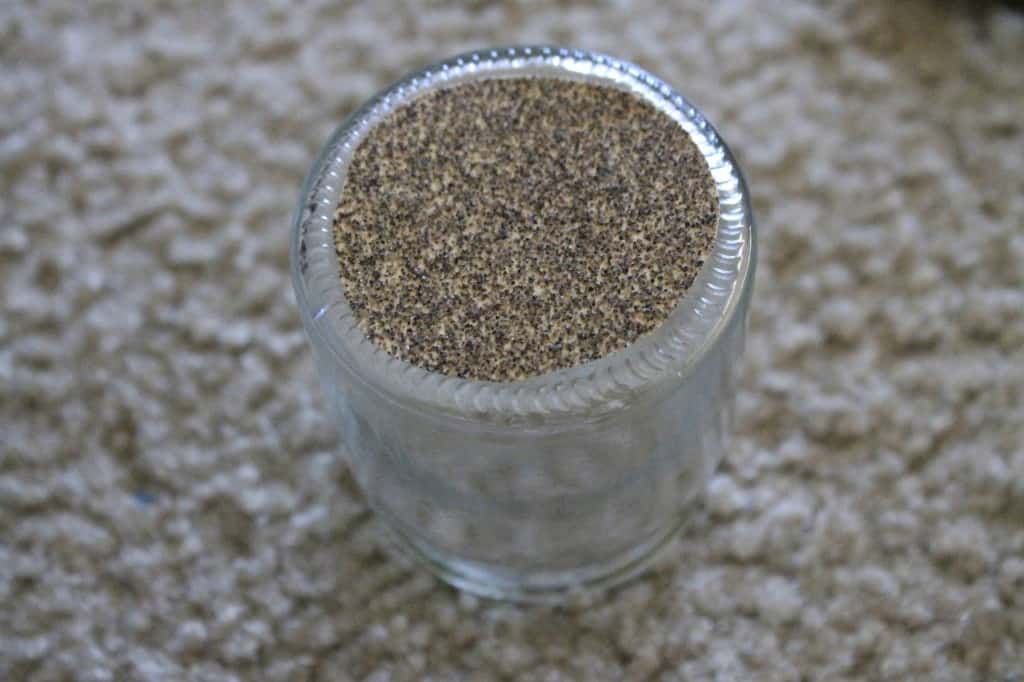 The back of my sandpaper had writing on it, which I didn't want to see thru the glass. So, I used navy craft paint to paint it blue. I also painted the rim of my jar while I was at it. Then I used tacky glue to attach the sand paper to the jar to create the match striker.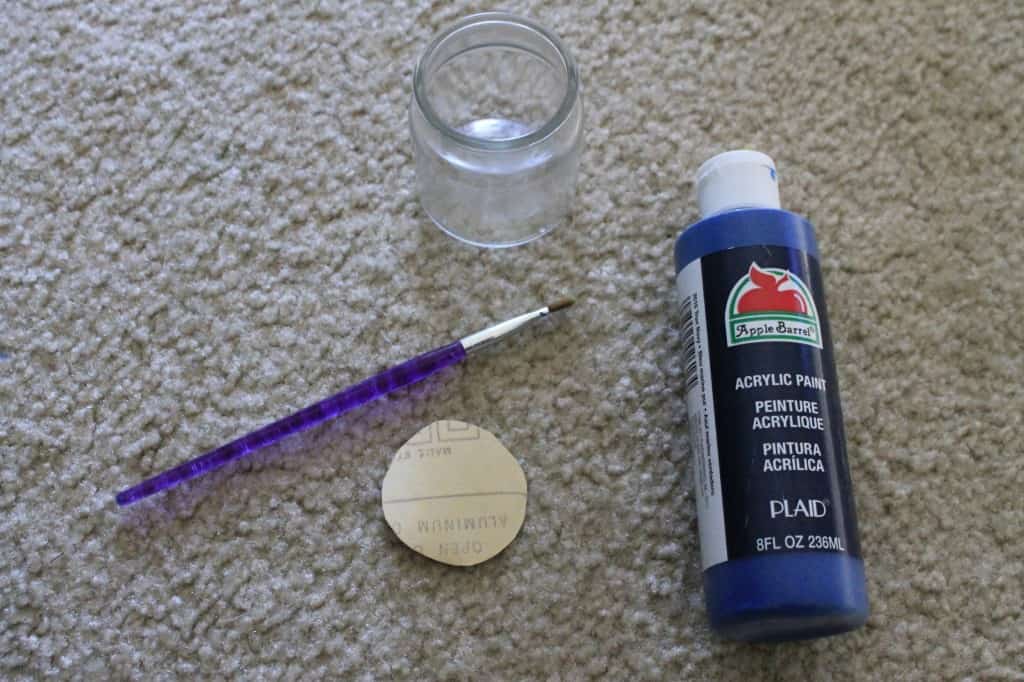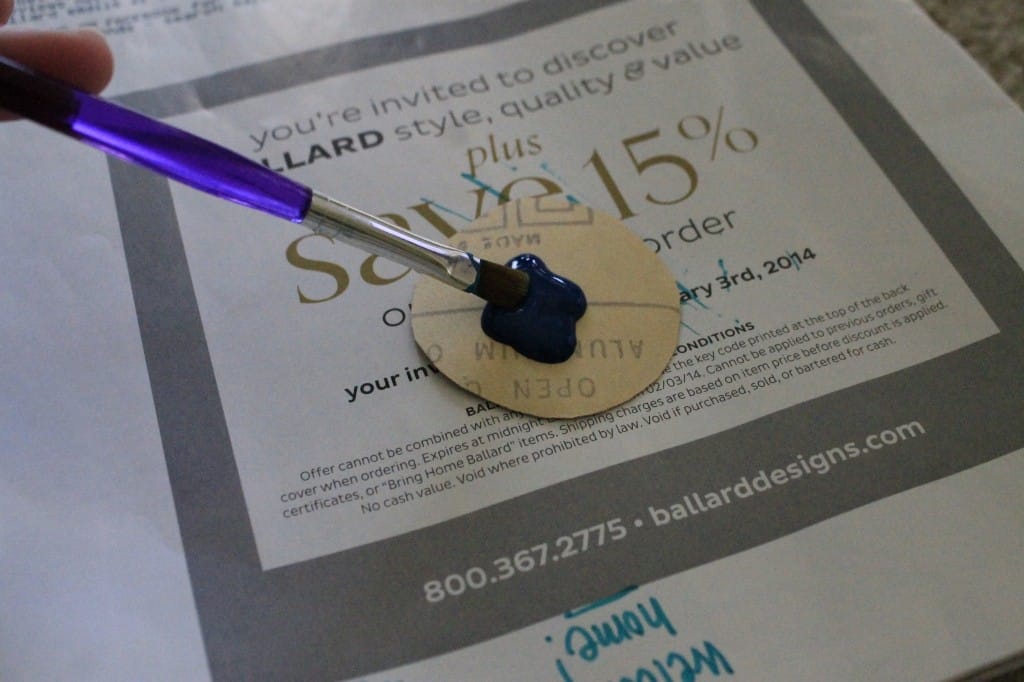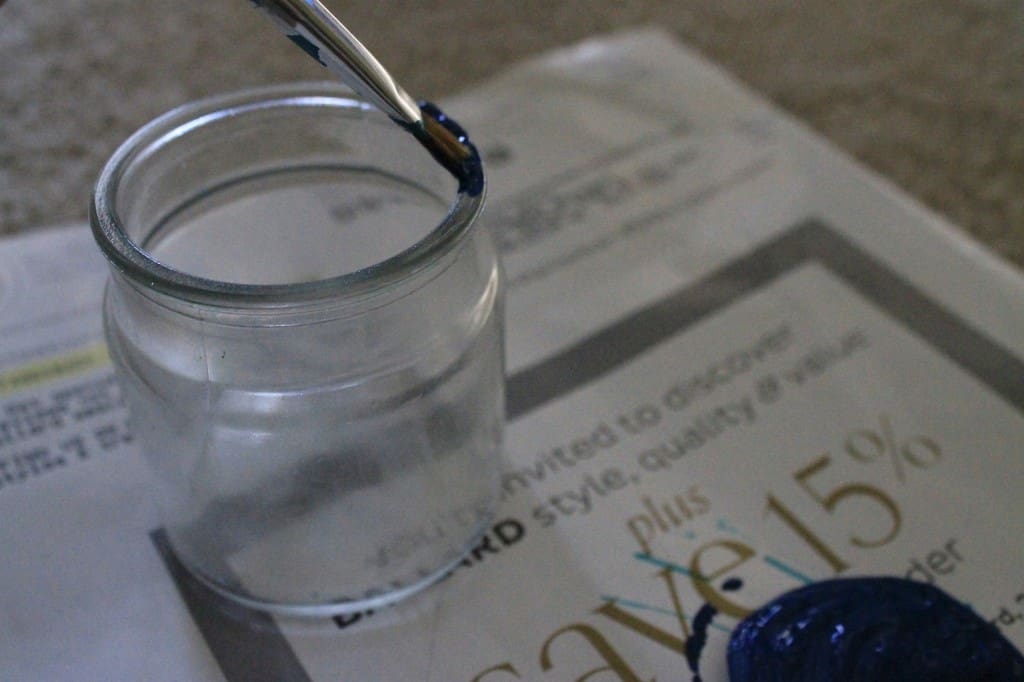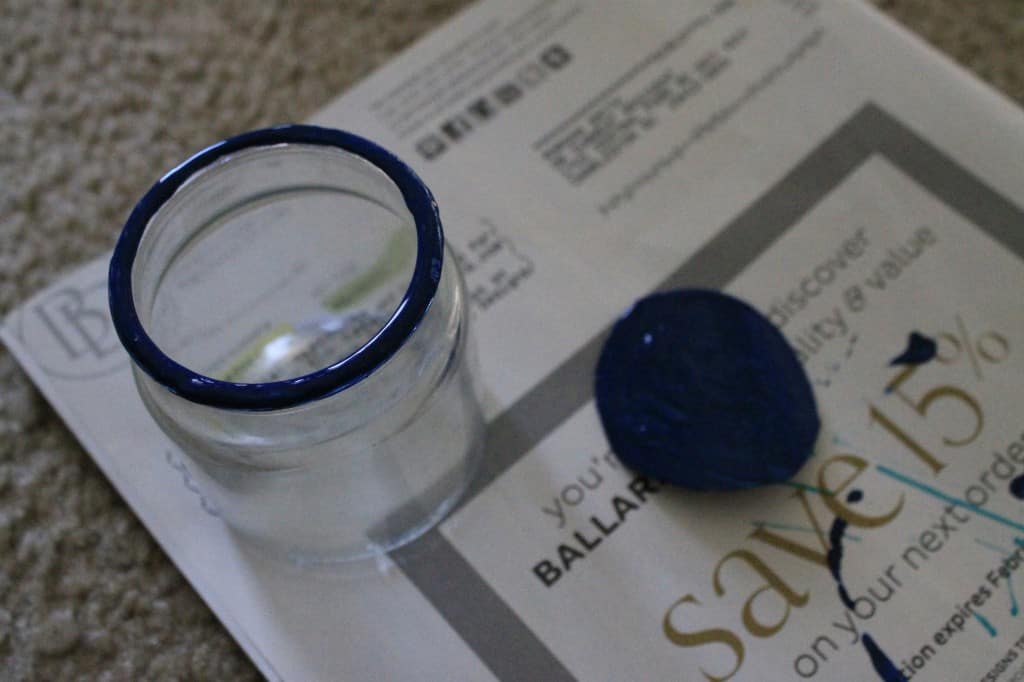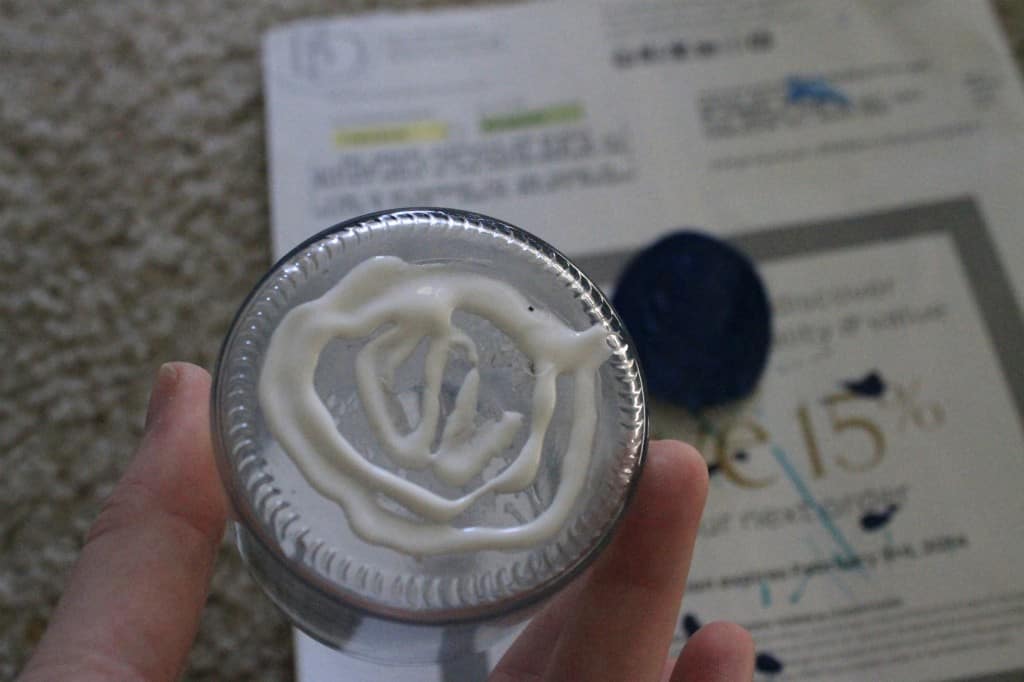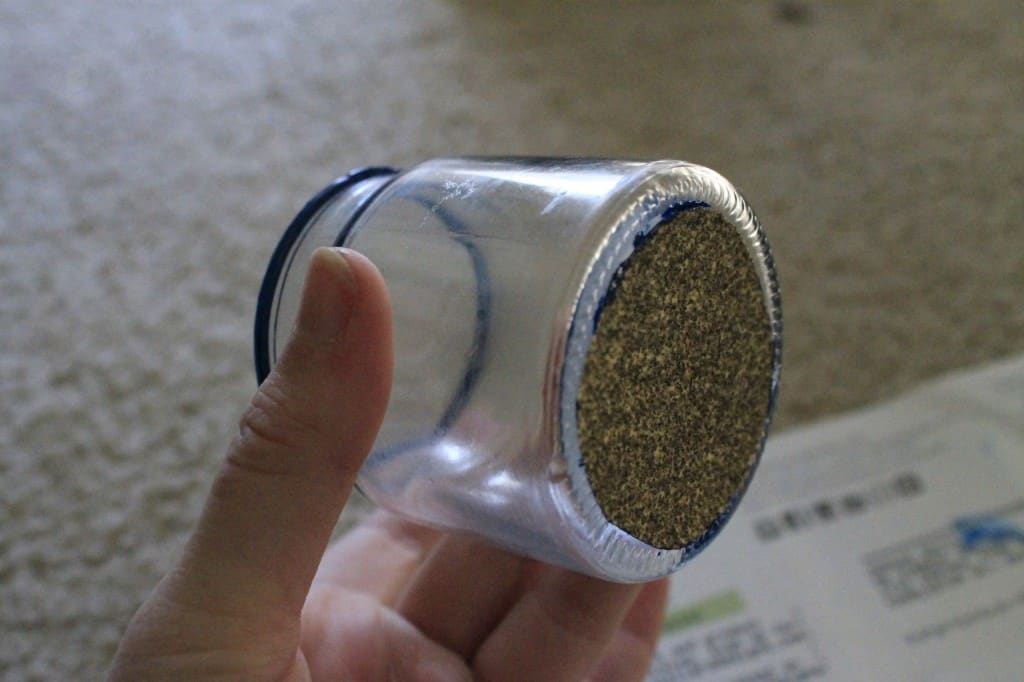 Now it's the perfect place to store my matches! I love it and the little touch of fun it adds!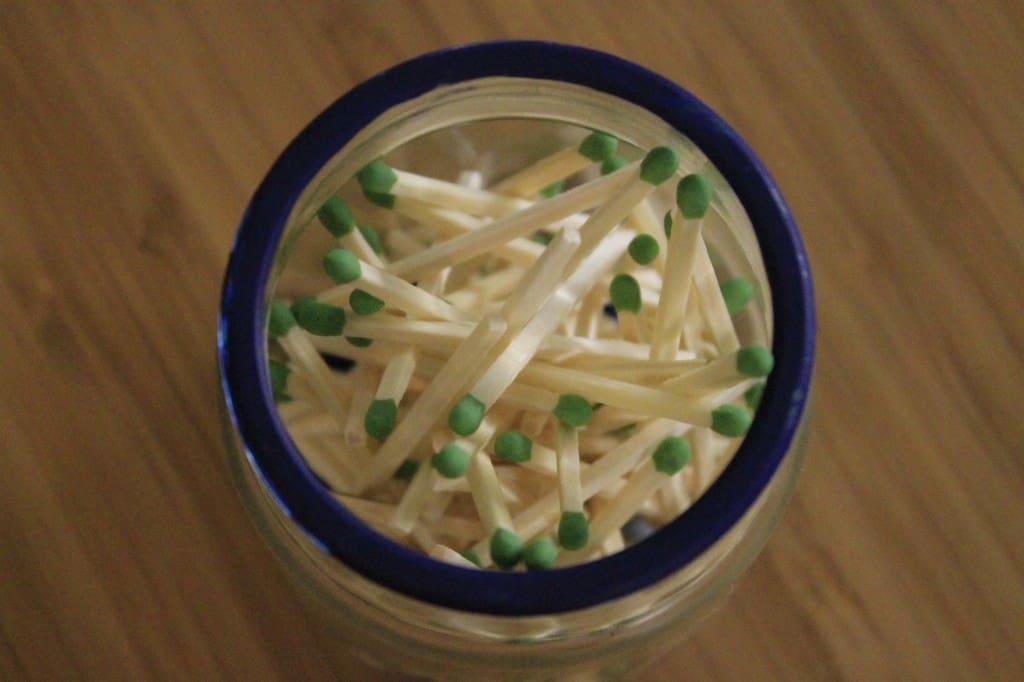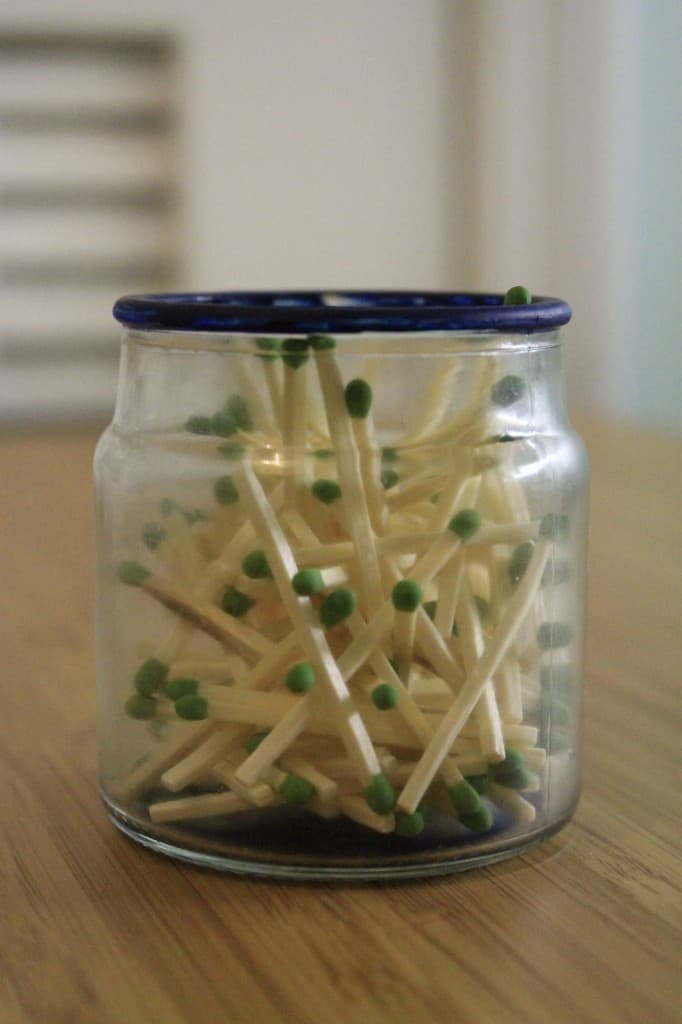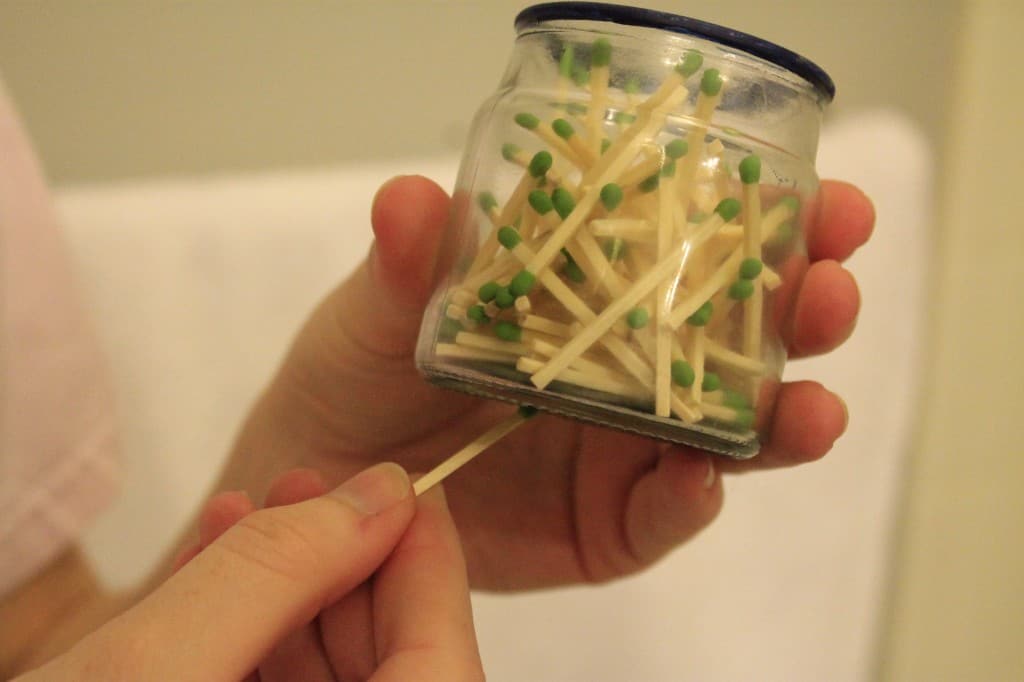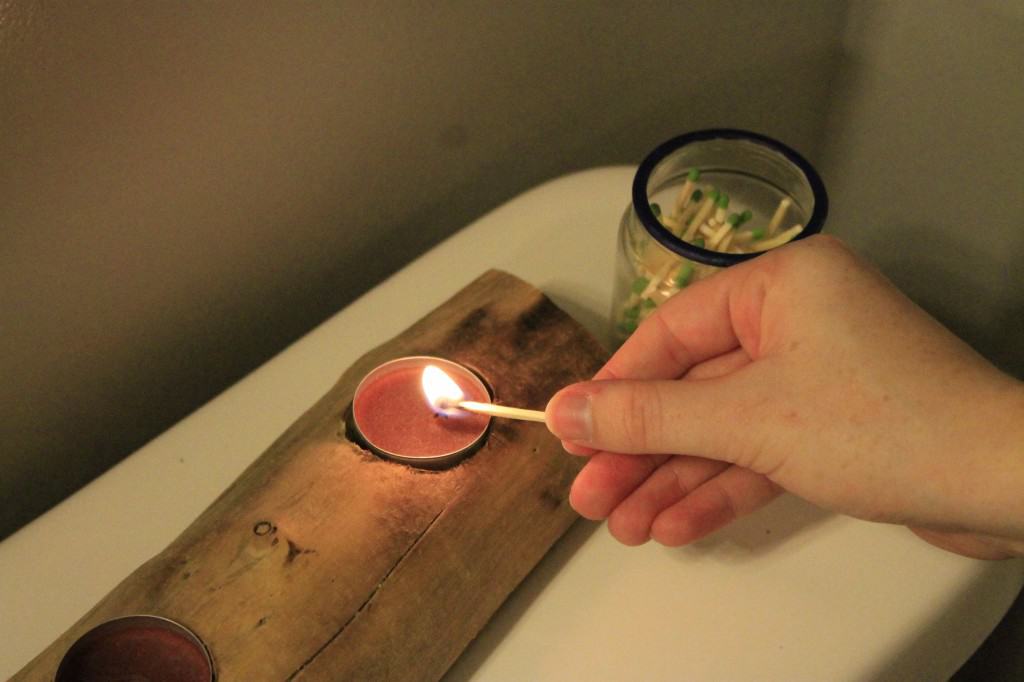 Note: the sandpaper will scratch a wood surface if you slide it around a lot. So, it's best to keep this jar on a tray, coaster, on top of a stack of books, or something like that.
Done any little crafts lately?