Looking for a new chair for your living room? Here is our honest Stone & Beam Cheyanne Arm Chair review!
I have been dissatisfied with the armchairs in our living room ever since we made over the space and painted the walls a shade of green that really clashed with their teal upholstery.
We decided not to replace the chairs at the time, even though they clashed, and here we are two years later still staring at them.
I finally decided to stop waiting for imaginary deadlines and occasions and to just go ahead and get chairs that I am happy with.
We decided to order the Stone & Beam Cheyanne Arm Chair, a navy blue arm chair with a slightly larger depth, higher back, and beautiful denim blue upholstery color.
I didn't see a lot of information online when I researched the Stone & Beam brand, so I wanted to create a review to share our thoughts on the chair and the brand's overall quality.
In this article, we will review the Stone & Beam Cheyanne Arm Chair and share our real thoughts after having it in our home.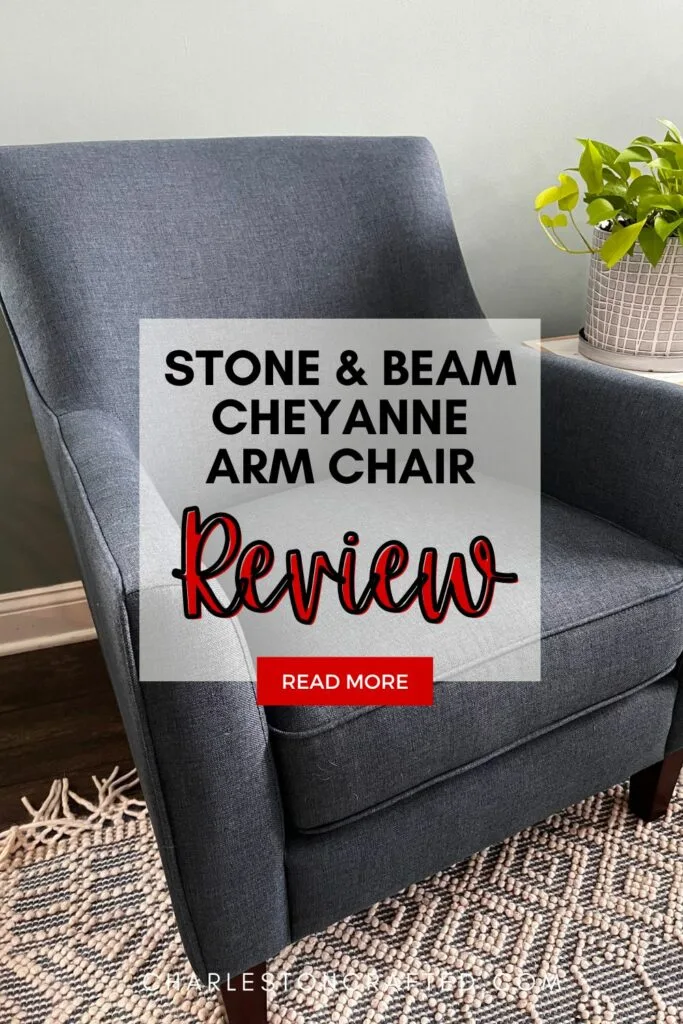 What is Stone and Beam?
Stone and Beam is Amazon's in-house furniture brand. They offer everything from large furniture to small furniture, decor, and home accessories.
Everything is available with the convenience of Amazon's online shopping and Amazon delivery, which for larger furniture is scheduled and delivered into your house for free.
Stone and Beam offers a variety of products and a pretty big product line, but across-the-board everything has high reviews for good quality and being not super inexpensive, but definitely a good value for the quality give.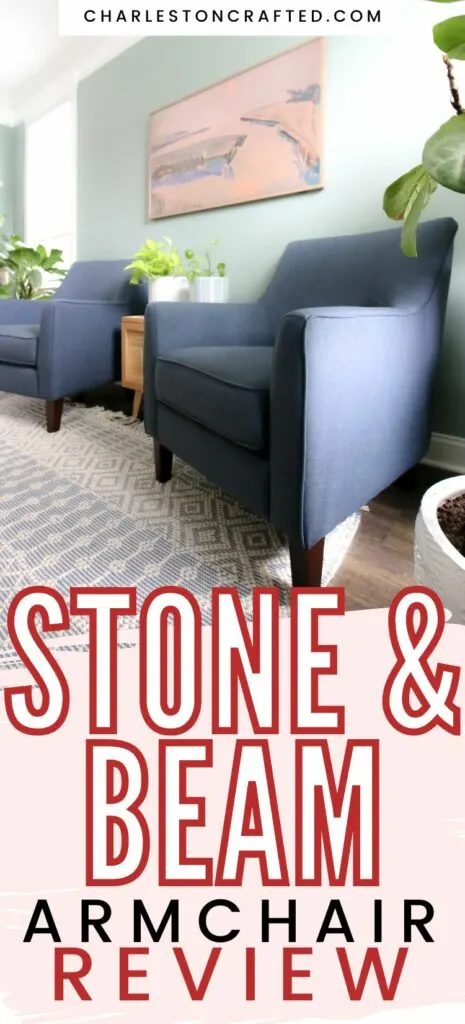 Overview of the Stone & Beam Cheyanne Arm Chair
The specific chair that we ordered is called the Cheyanne Arm Chair.
Here are a few of the things to know at a glance:
Dimensions: 30.7″W x 35.4″D x 36.2″H. Seat height 18″, seat depth 21″
Available colors: denim blue
Fabric: polyester with a soft texture, not too nubby and not velvety. More of a soft twill.
We love this chair for it's classic design, sturdy construction, and high-quality materials.
Quality and Durability
The Cheyanne Arm Chair is definitely a nice mid-quality arm chair. I'm not going to BS you and act like it's the most comfortable chair ever. It's not down, but a foam seat.
That being said it is also not bouncy, hard, thin, or one of those seats that seems to be filled with an air bubble.
It's a nice seat and very comfortable considering it's price point.
I love the fact that it has a solid wood frame, reinforced corners, and premium upholstery.
I also really like the high backs. This was a better look for our space aesthetically and I think more comfortable for sitting in, too.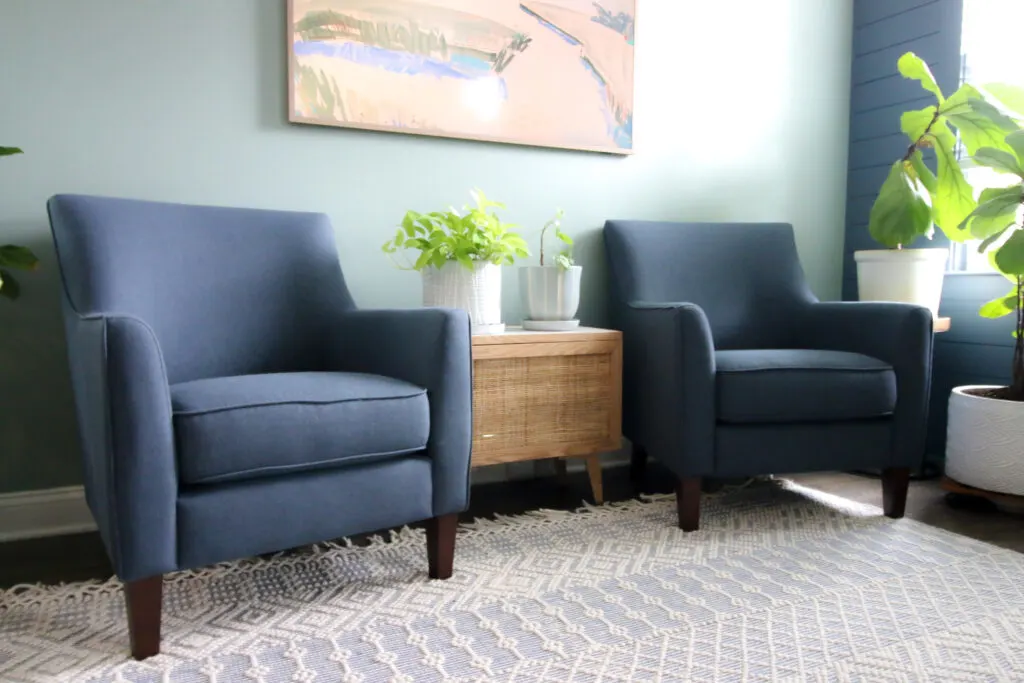 Comfort and Ergonomics
The Cheyanne Arm Chair is comfortable to sit in and sits really well. As I said, I think that the higher back is nice for leaning into and the base cushion is comfortable.
It's not a super deep chair, and it's not the kind of thing that you sink into, but it is a good arm chair for sitting in and having conversations.
Style and Versatility
This Chair has really sleek lines and a clean design, which is what attracted me to it to begin with.
The color is called a denim blue, but I'd personally call it more of a charcoal blue. In fact, in certain lighting, it actually looks very dark gray or almost black.
If you want more of a bright blue, this is not it. But, I think its a great shade of blue that is deep but not at all bright or overwhelming.
It's a really classic color that could work with a variety of home decor styles and aesthetics.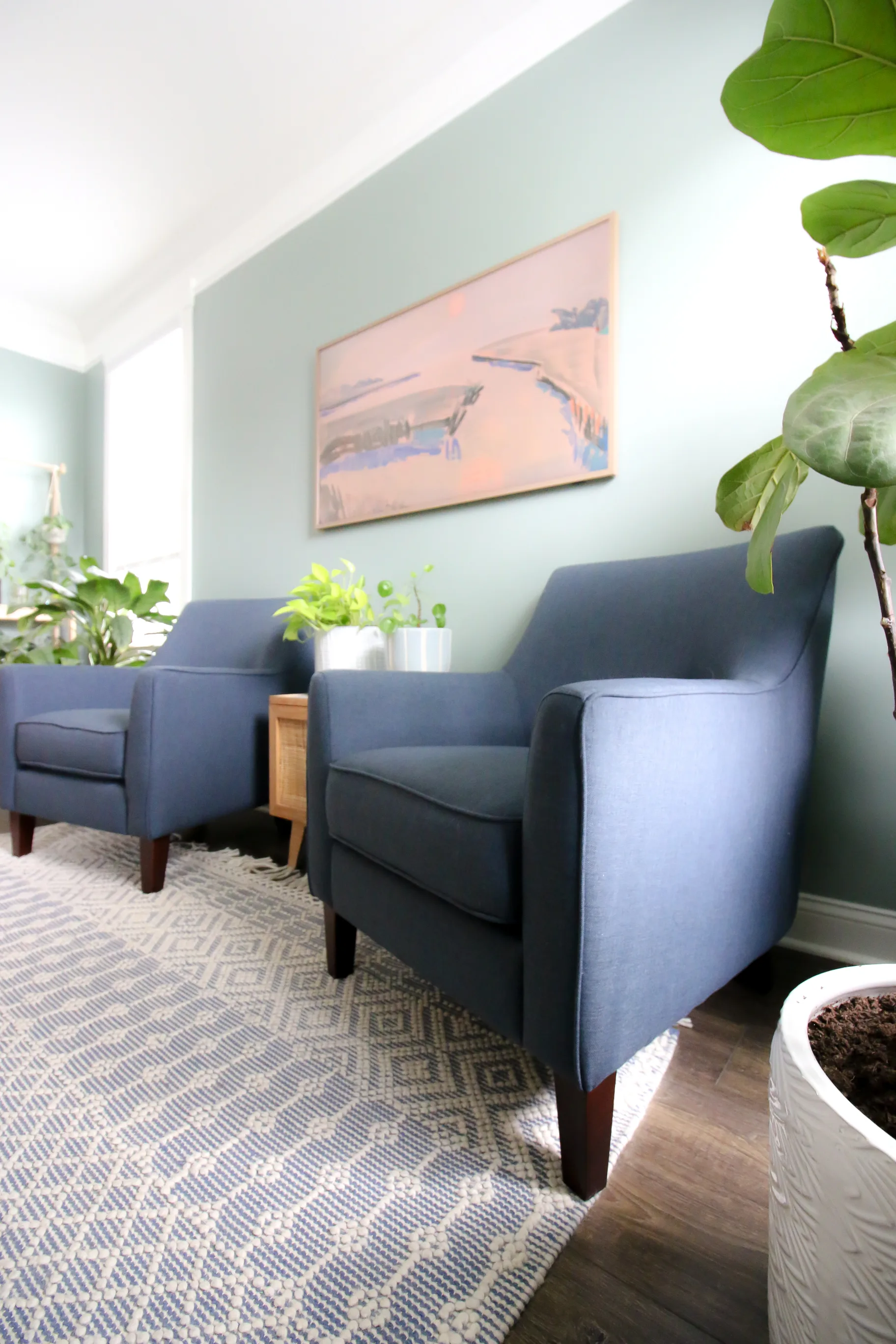 Maintenance and Care
This Arm Chair is easy to clean and care for.
First of all, the seat is removable (but not reversible) and has a zipper removable cover.
Due to the color, we do have a slight issue with (white) dog hair showing on it, but it clean very easily with a lint roller.
Otherwise, it's easy to wipe clean with a rag if needed.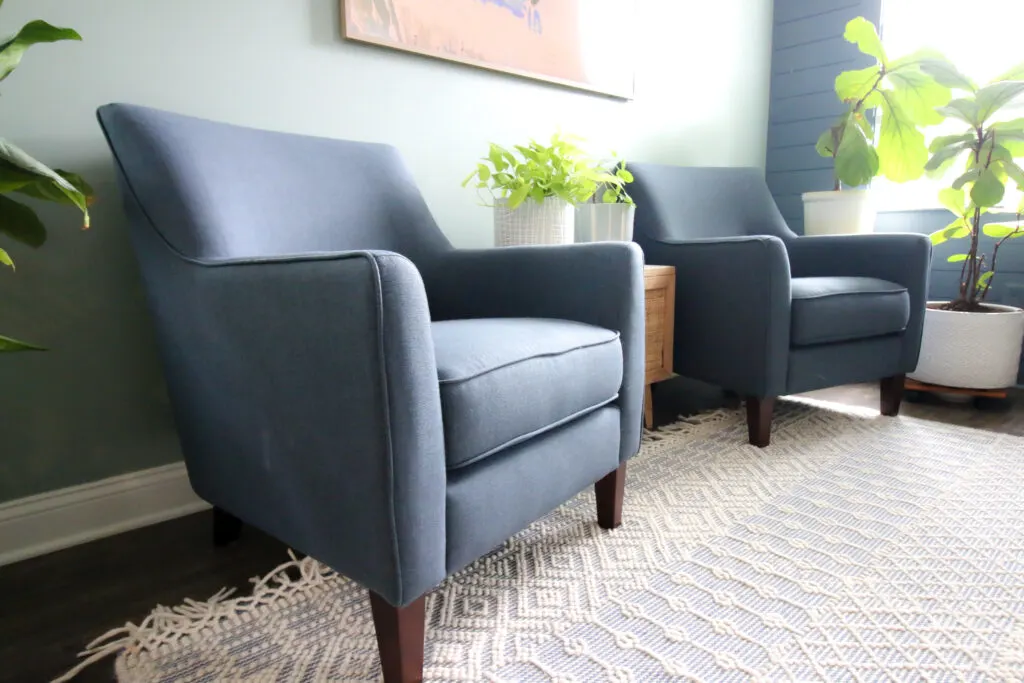 The Stone & Beam Cheyanne Arm Chair is a great piece of furniture that effortlessly blends style, durability, and comfort.
Its timeless design and high-quality construction make it a great buy and definitely a chair that we would recommend.
If you're looking for a comfortable armchair that will look great and won't break the budget – I highly suggest that you give this one a try!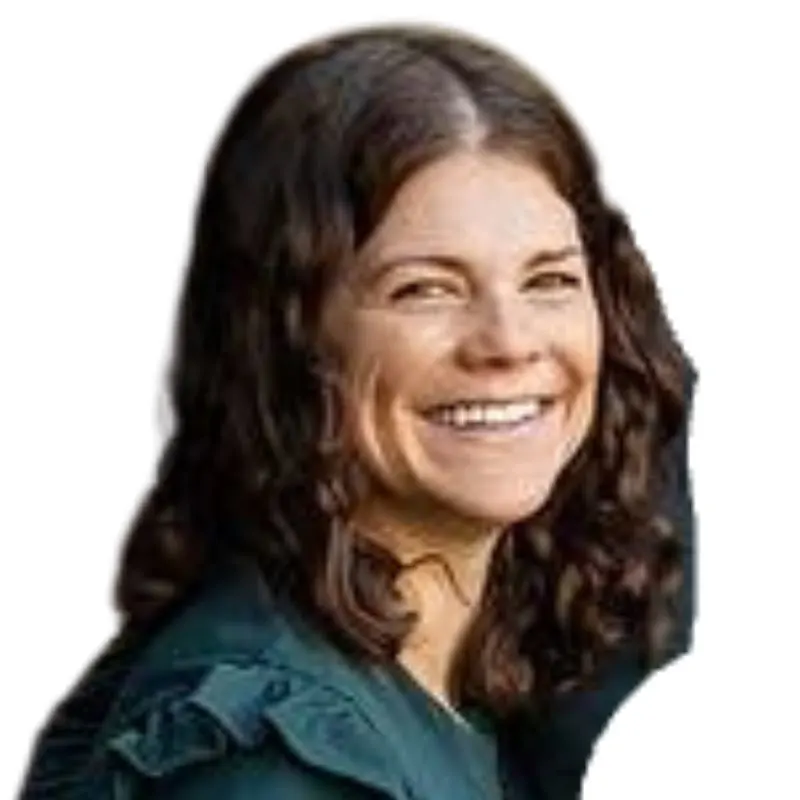 Hello, I'm Morgan, half of the creative force behind CharlestonCrafted.com! With a passion for DIY that dates back to 2012, I've transformed three homes and now I'm dedicated to helping others craft their dream spaces. Let's turn your house into a home together!