I have a major clothing hoarding problem. I have so many clothes from college. For the most part, they either don't fit anymore and/or are inappropriate for my lifestyle. However, a lot of them have really fun or happy memories associated with them. I might remember when I bought them with a girlfriend or the mixer that I wore them to or the fun times I had while wearing them. But, this year I am really adamant on moving on. I have determined that I not only look better but feel better and more confident wearing things that fit and are age/lifestyle appropriate. I'm a CPA, y'all. The daisy dukes and tube tops need to go.
I also have a lot of business clothes that I no longer wear. I used to work in public accounting, where the dress code was a bit more formal. My new job has a more relaxed office and at least 3 days a week I wear some version of a wrap dress. Comfortable and professional enough for my cube-neighbors.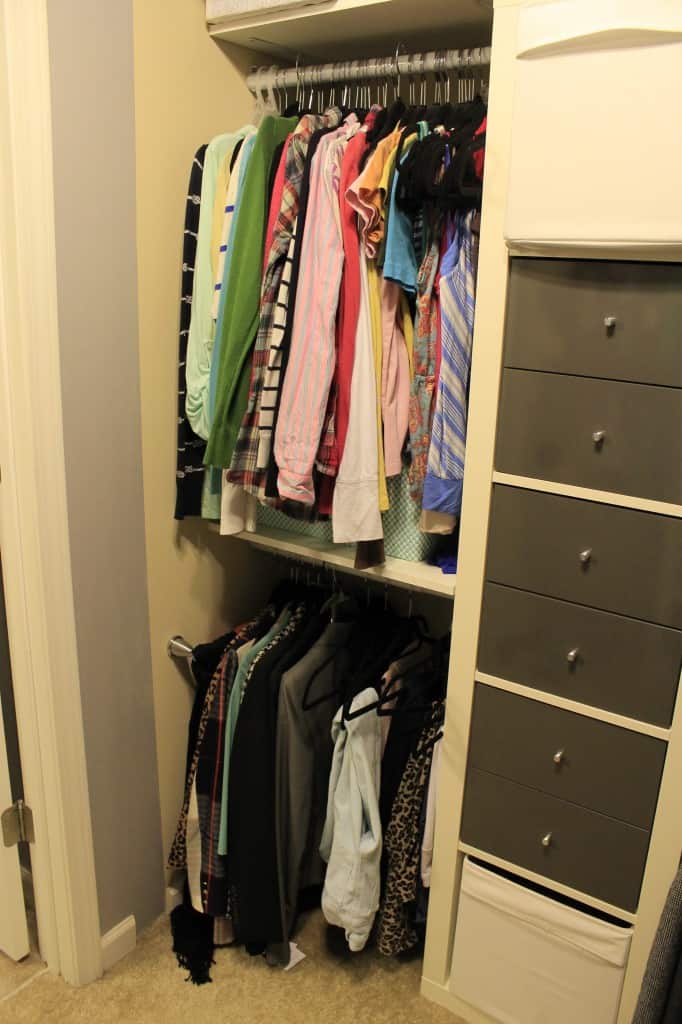 I was also surprised at the number of sweaters I have. I haven't lived in North Carolina since 2007, but I have been dragging around turtlenecks from apartment to apartment ever since. If I haven't worn it since high school, out it went.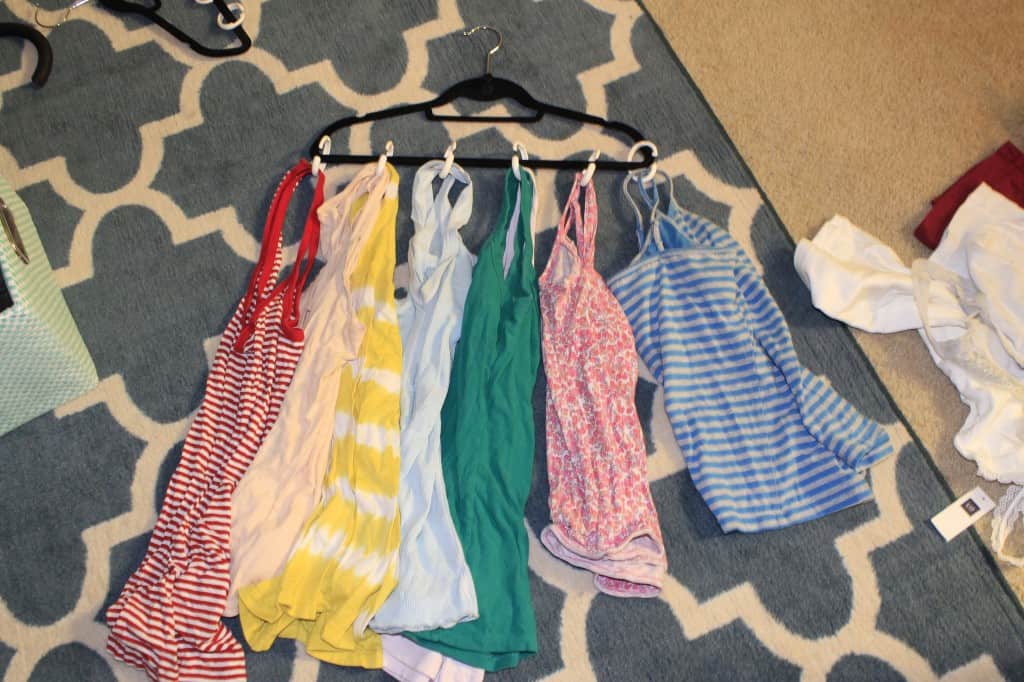 I have a stupid number of camisoles. Seriously, over 30. I have been keeping them in a storage bin and only ever wear the top few anyways. I decided to cut my collection in half and store them hanging from shower curtain hooks on clothes hangers next to my suits. I folded my pants and laid them on the shelf where the cami bin used to be. I rarely wear pants (I prefer dresses – much more comfy) and in about a month it will be too hot & steamy to even consider jeans. So, this system will be great, at least for the summer.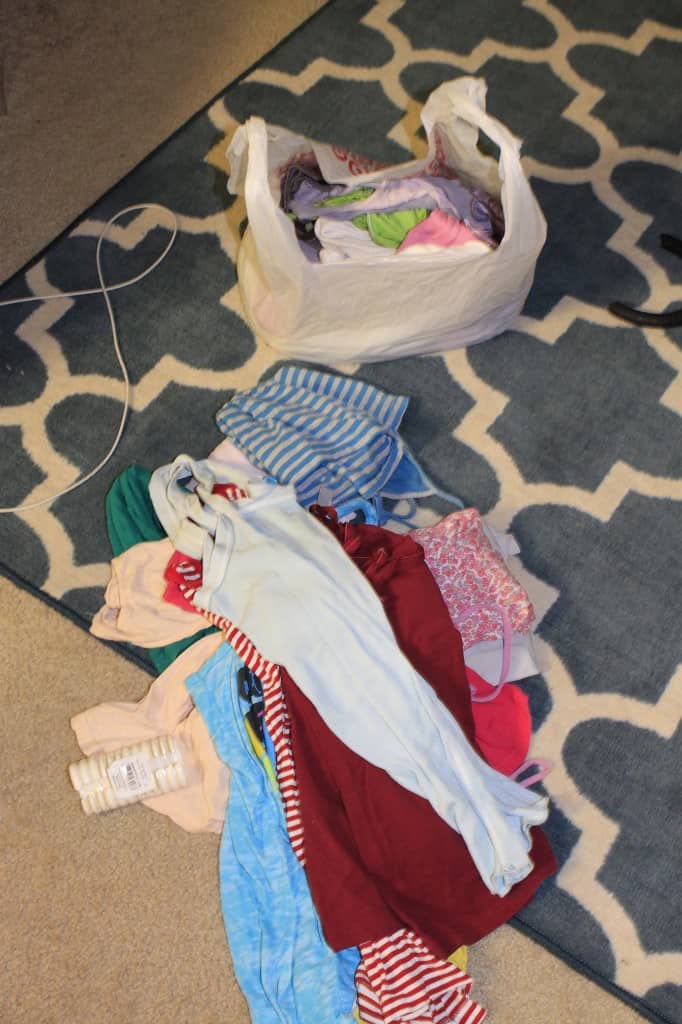 I sorted thru my tights, hose, socks, bras, and underwear and got rid of anything ratty. Seriously, if I have 40 pairs of underpants, why should I keep ones I hate? I threw these away and didn't donate them. I will donate bras if they are in good shape (people in need go crazy for goodwill priced barely worn Victoria's secret) but I won't donate anything ratty, or used socks or underwear.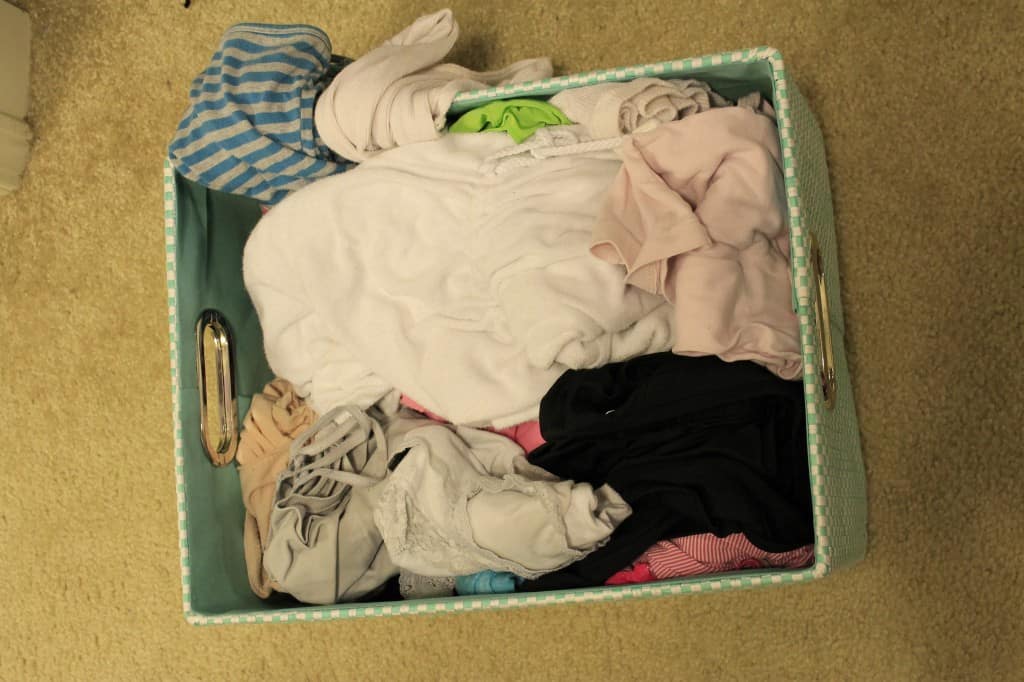 I have way too many shoes that I never wear anymore. Out they went to the Goodwill! Hopefully someone will find them who actually has somewhere to wear them!
While I did my whole purge, I took the opportunity to take note of things I do need – a pair of work flats, for example. A pair of capris. A couple of summer skirts. I've made a list on my iPad (which syncs with my iPhone) so I can better focus my needs when I'm out shopping.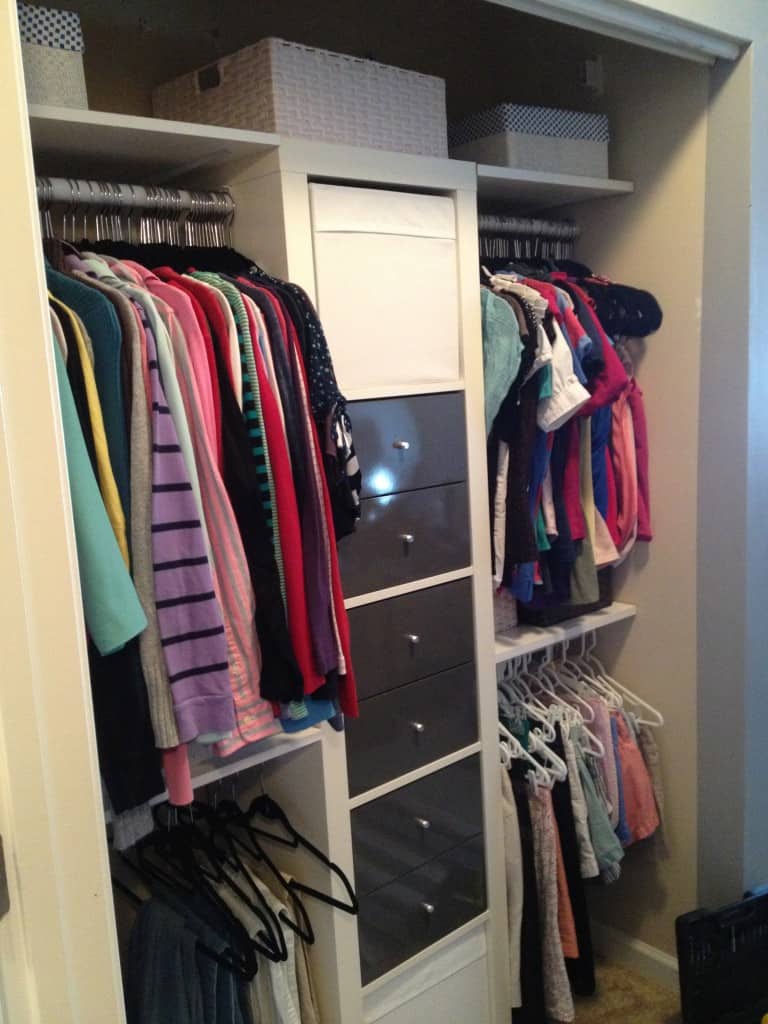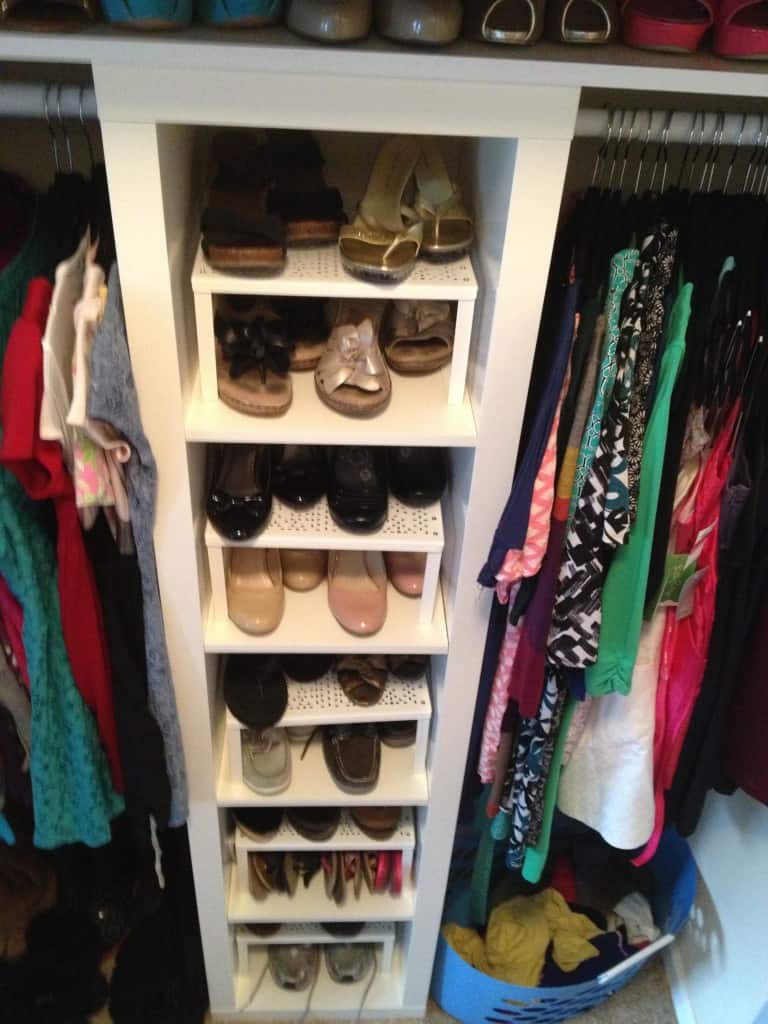 Have you spring-cleaned your closet lately?