I absolutely love Halloween. I love dressing up and being silly and decorating! This year we focused on decorating our front porch. Focusing is a great way to make a big impact, and since this is what most people will see of our house (we aren't having a party or anything this year) it makes the most sense for us.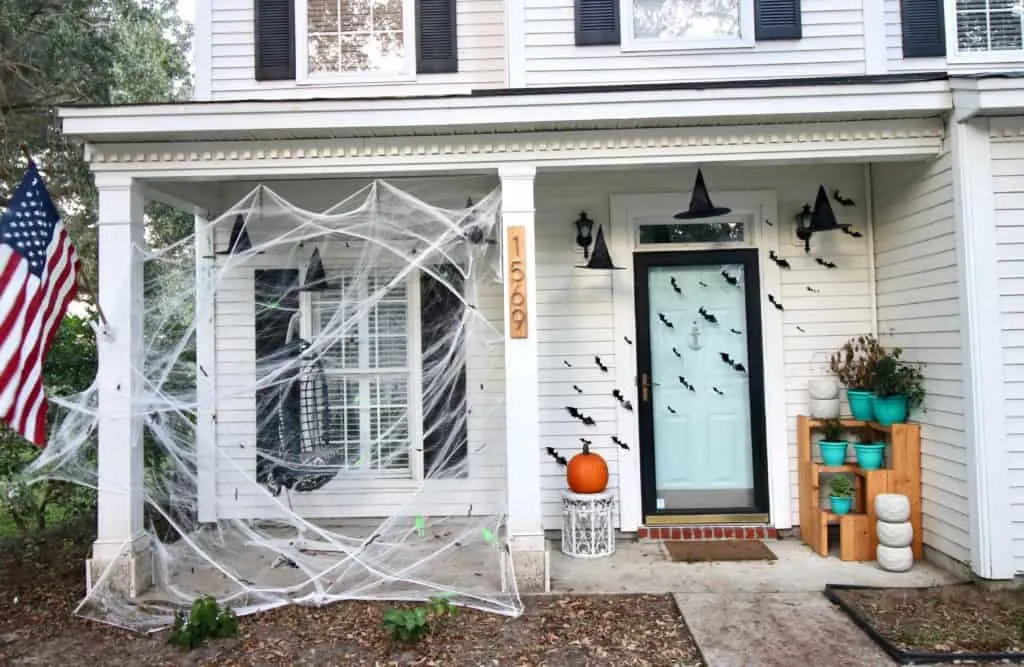 We started with my favorite – a giant spider web. When I was a kid, my dad (who pretty much hates all holidays) got SO into Halloween. He always put this massive spider web in our foyer with hundreds of bugs and plastic snakes and rats and even a creepy looking Barbie or two. I loved it, and will always have a big spider web. I just need to build up my bug collection! I ordered this set of "realistic" bugs last year and we handed a lot out to trick or treaters – the kinds were shockingly pumped to get a candy AND a cockroach.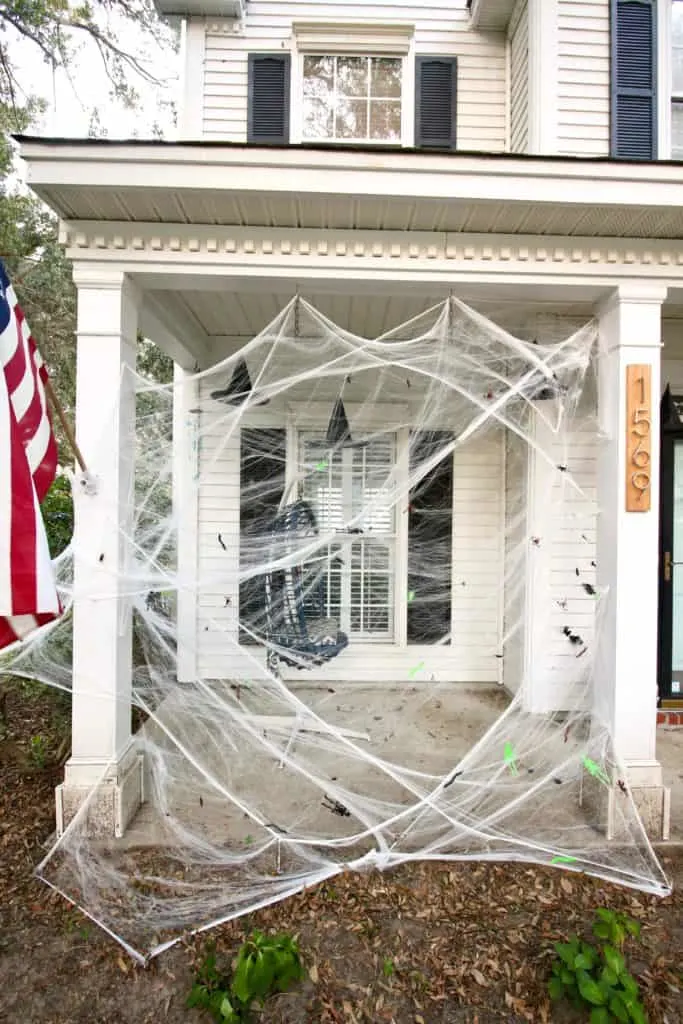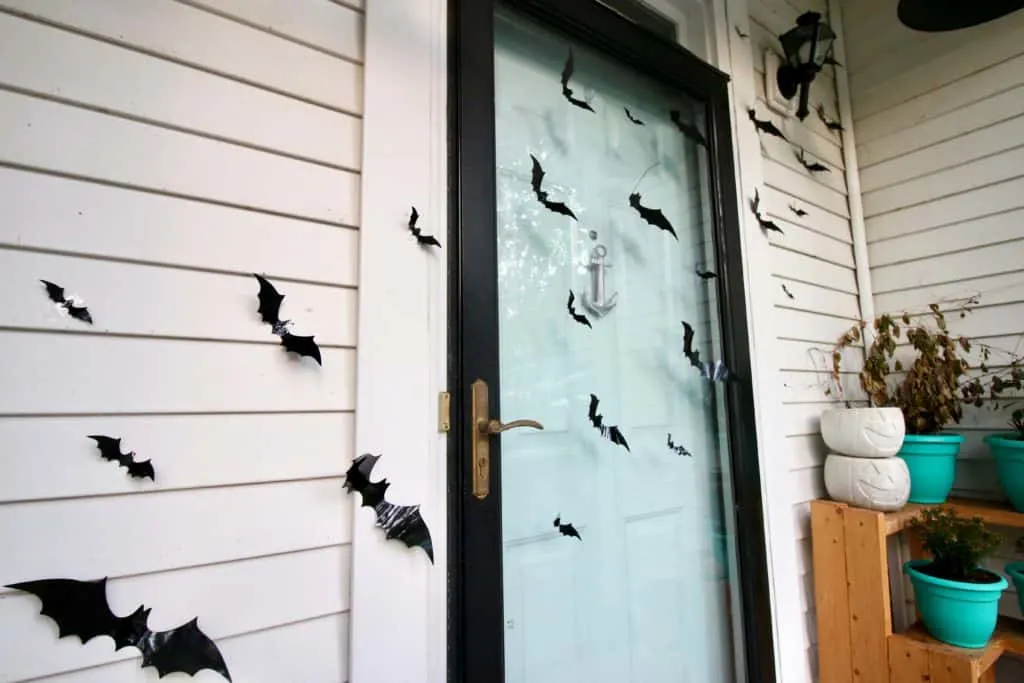 One of my favorite things that we brought back from last year is the 3D bat display. These bats really look like their wings are fluttering – it's creepy but also really beautiful in a strange way. I stuck them up with command strips since they only came with one set of non-reusable stickies.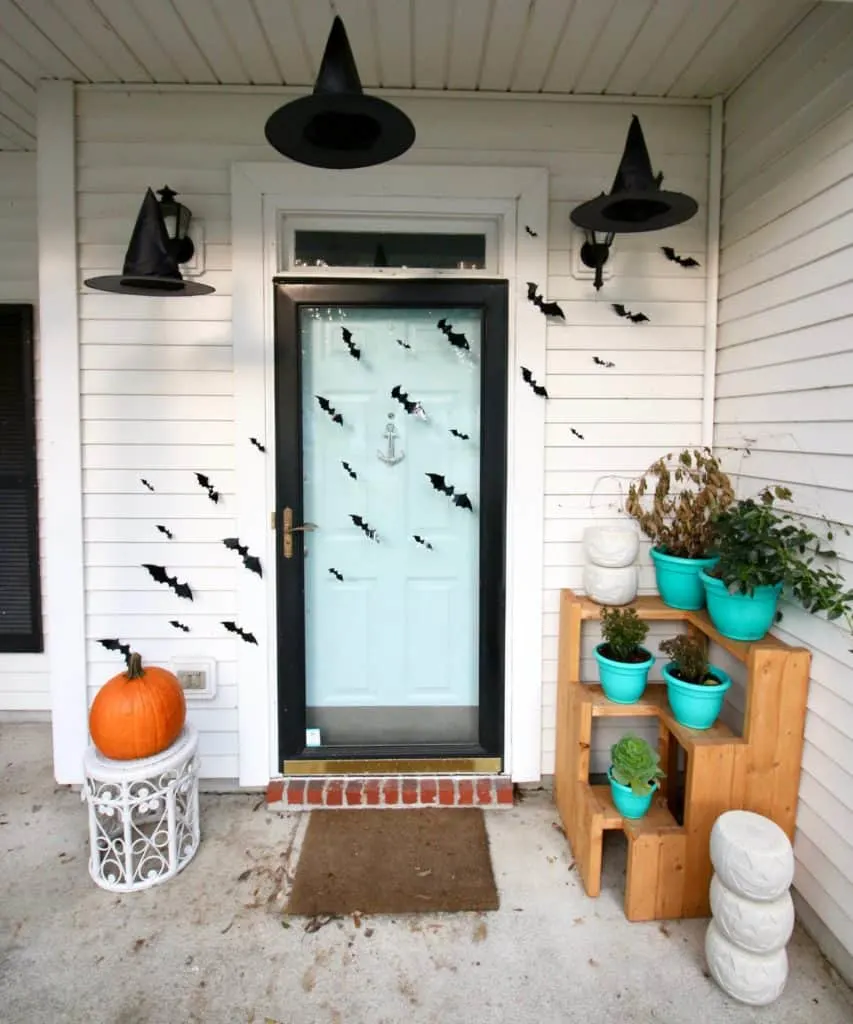 Another new addition are these hanging witches hats. We used clear packing tape and fishing line to hang them. They blow in the wind and make it look like you just missed a witch's party!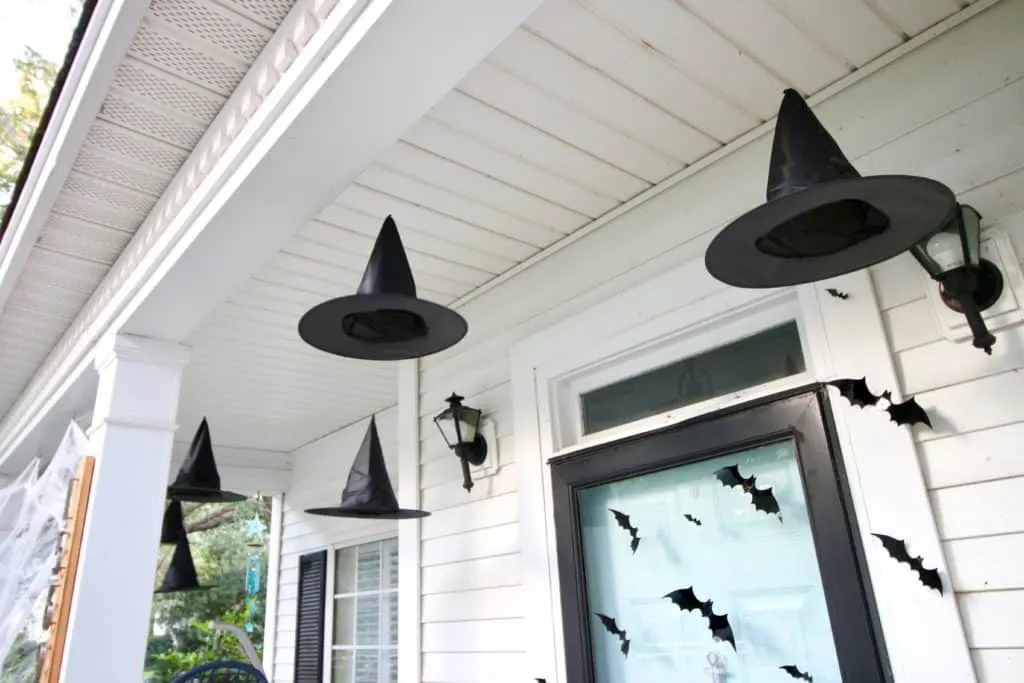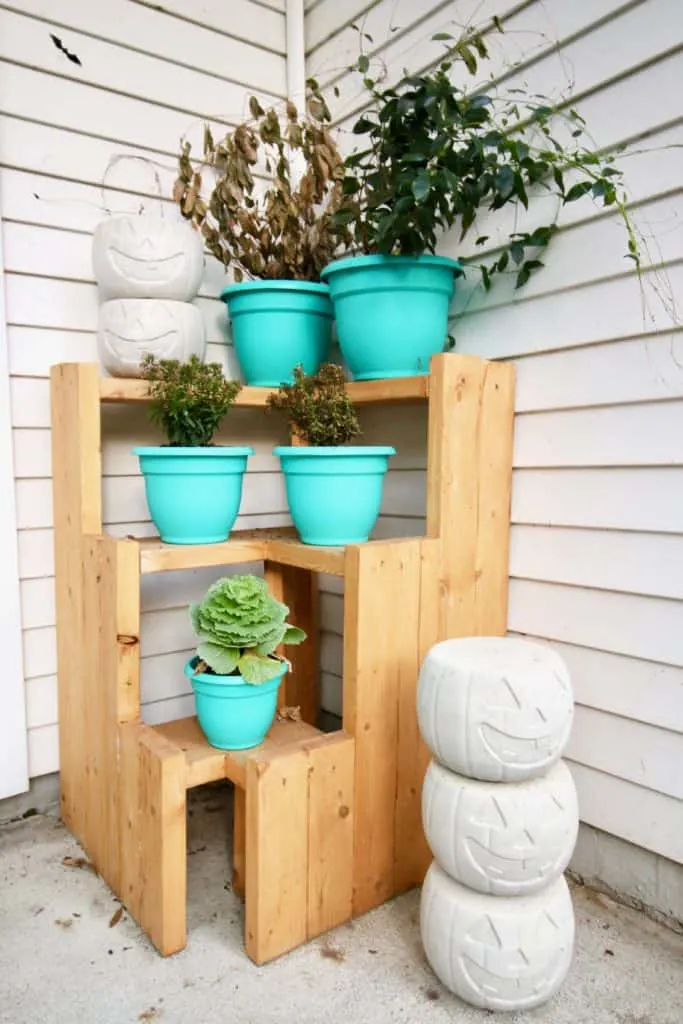 These concrete pumpkins were a really easy DIY.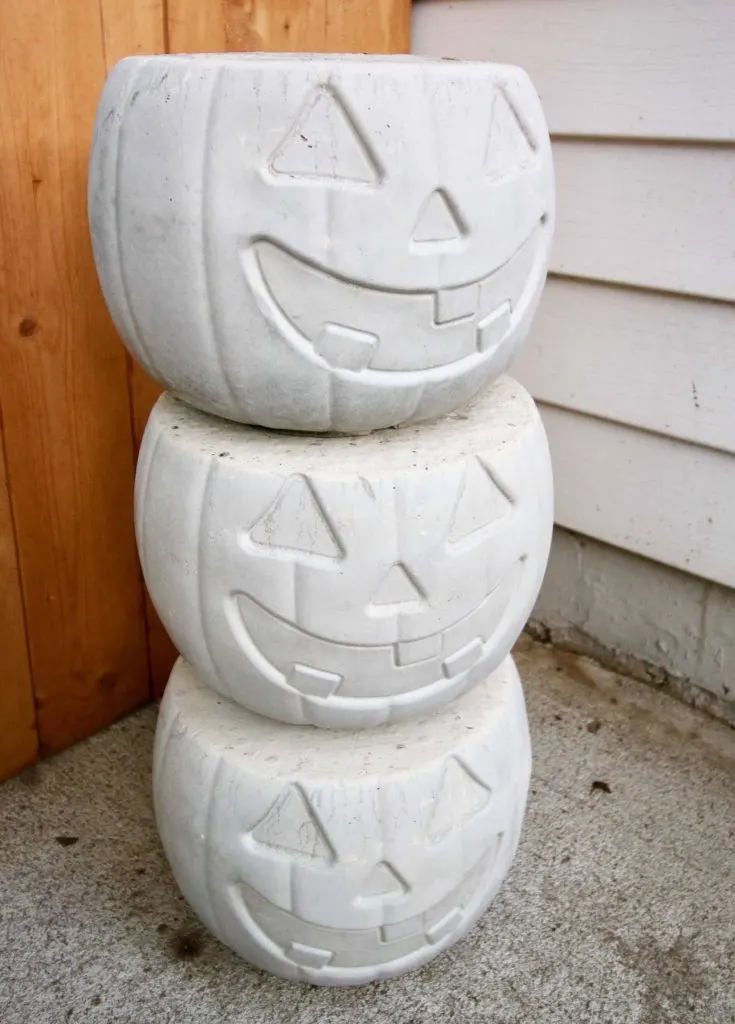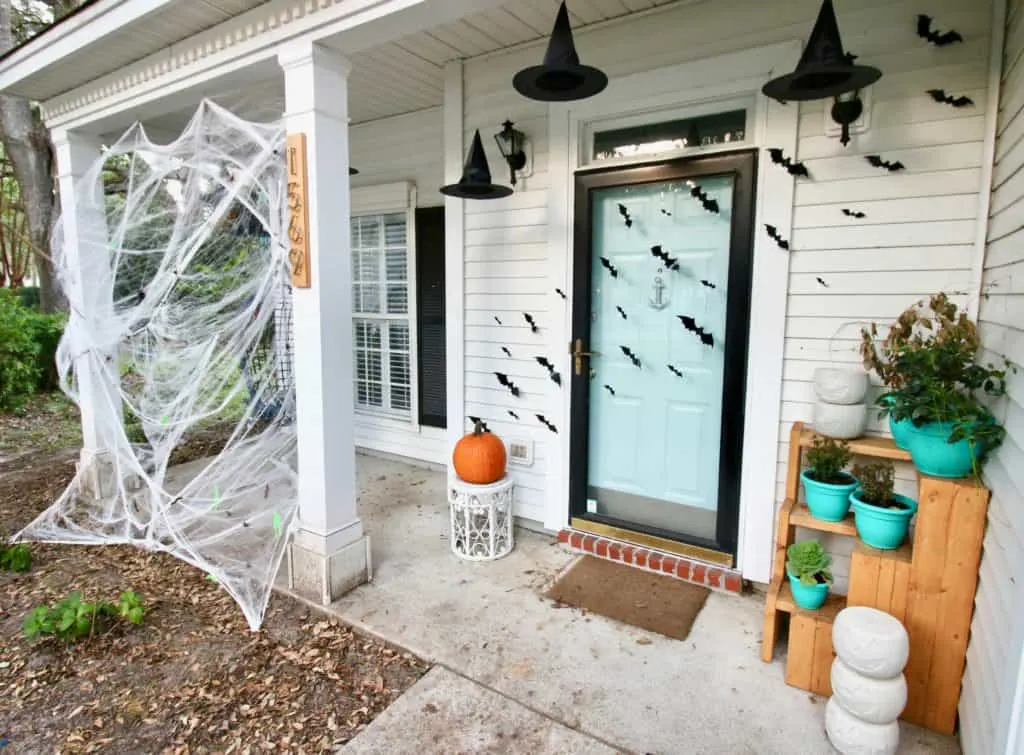 How are you prepping for Halloween?
This post contains affiliate links. That means if you click through and make a purchase, we receive a small percentage of the sale. Thanks for supporting the brands that make Charleston Crafted possible!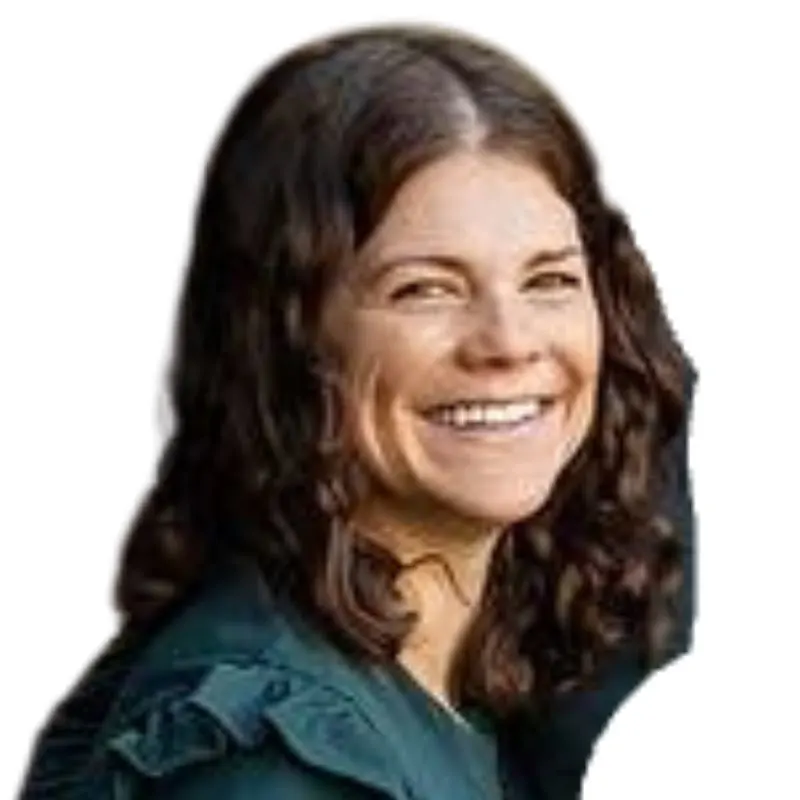 Hello, I'm Morgan, half of the creative force behind CharlestonCrafted.com! With a passion for DIY that dates back to 2012, I've transformed three homes and now I'm dedicated to helping others craft their dream spaces. Let's turn your house into a home together!