My condo doesn't really have much of an entry, except that when you walk in, you are immediately greeted by a pile of shoes and coats. There's no coat closet (see our solution here!) and while I keep a ton of shoes in the closet, my every day work shoes tend to pile up by the door.
Sean finally got sick of tripping over my flats & so, on his way back from Maryland, dropped into Ikea and picked up a storage solution. He chose the hemnes 4 door shoe cabinet in white.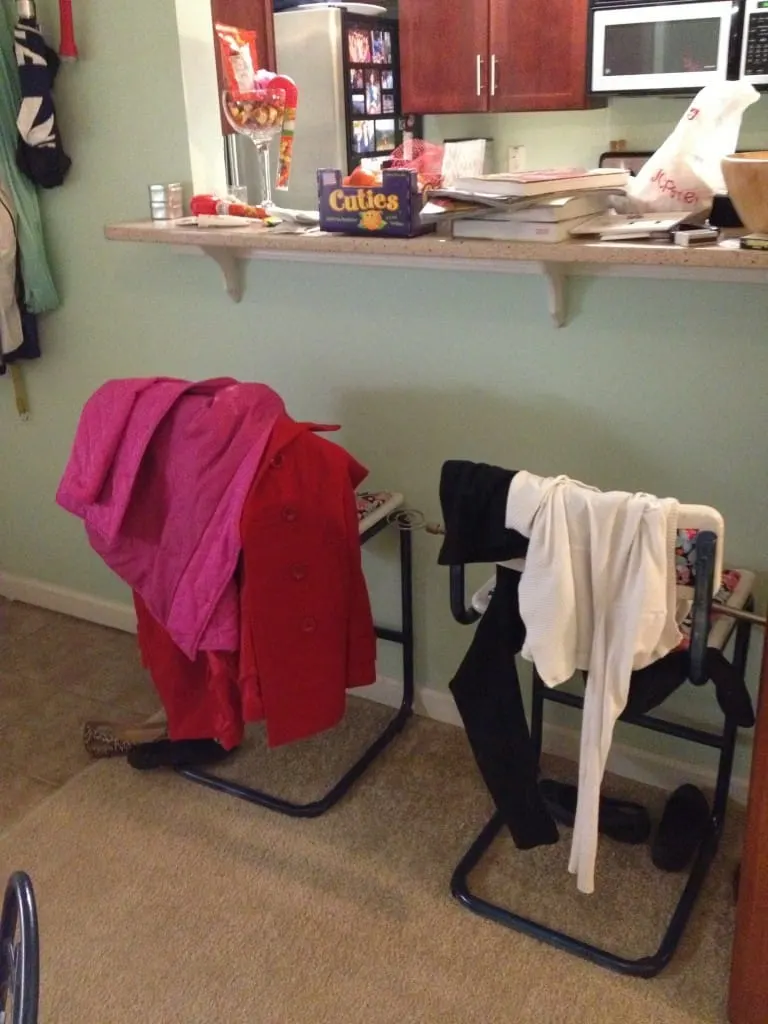 Before, I had barstools at the kitchen counter. They were from my old apartment and were much too short for this counter. So, they had to go.
Assembling the cabinet was very simple. First, we assembled the frame. We couldn't have done it without our assistant!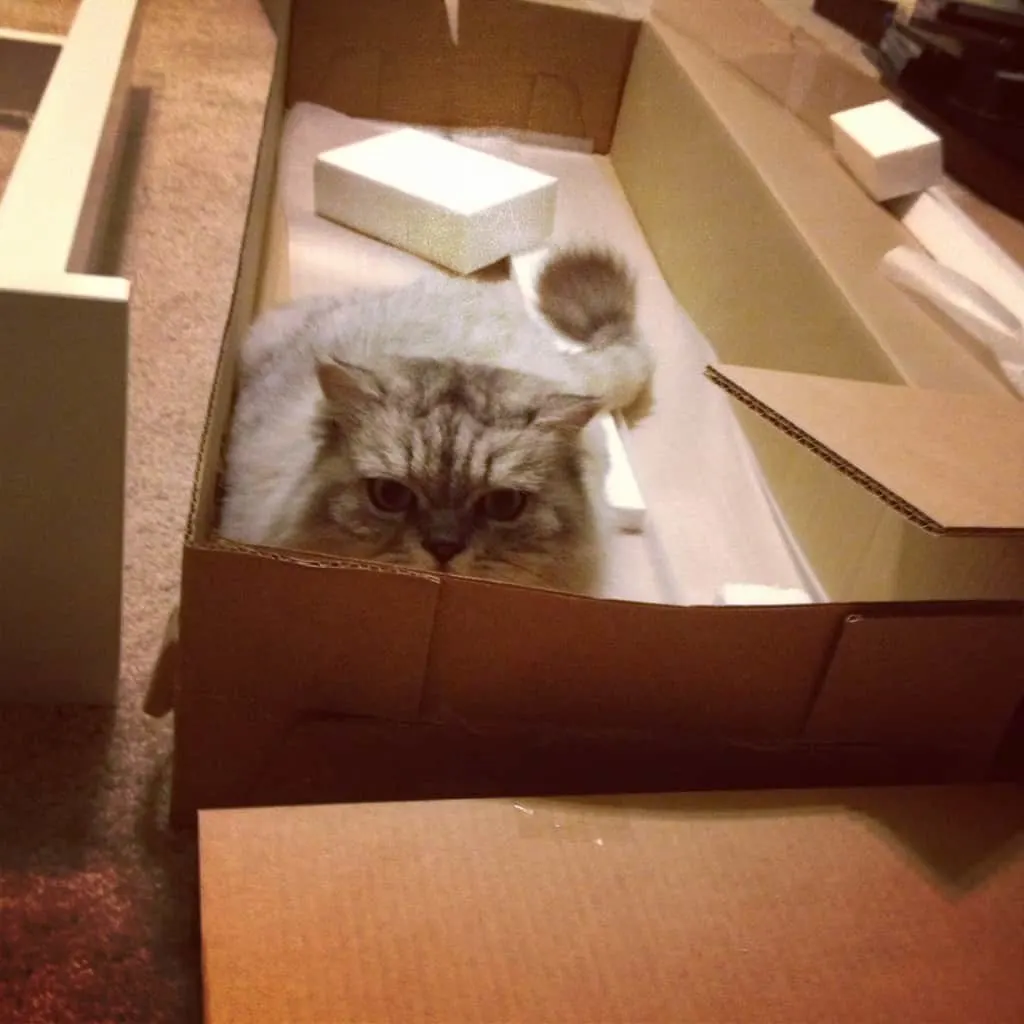 Then, Sean screwed it into the wall with 2 big, long screws.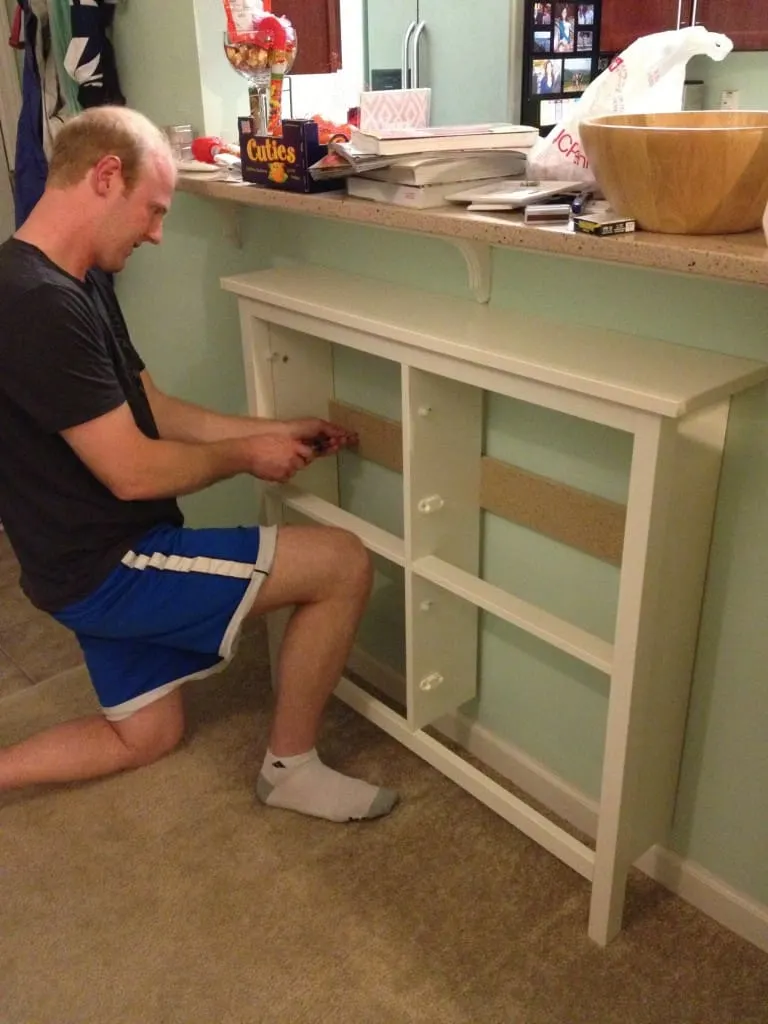 Then, we just snapped the drawers together and slid them into place.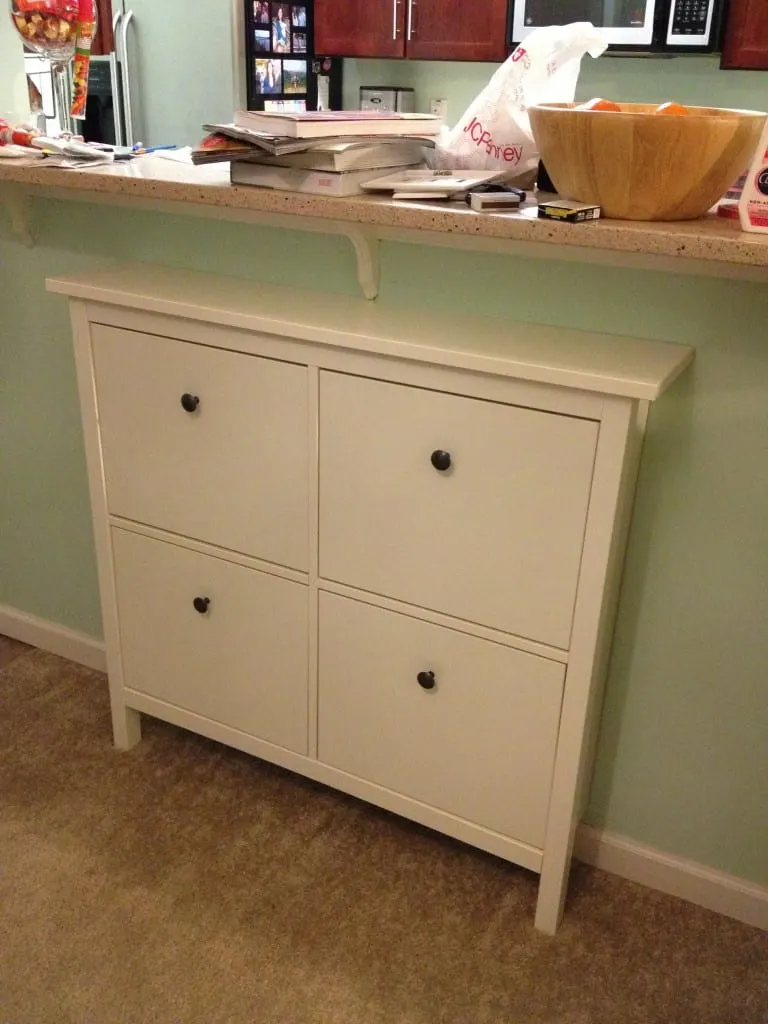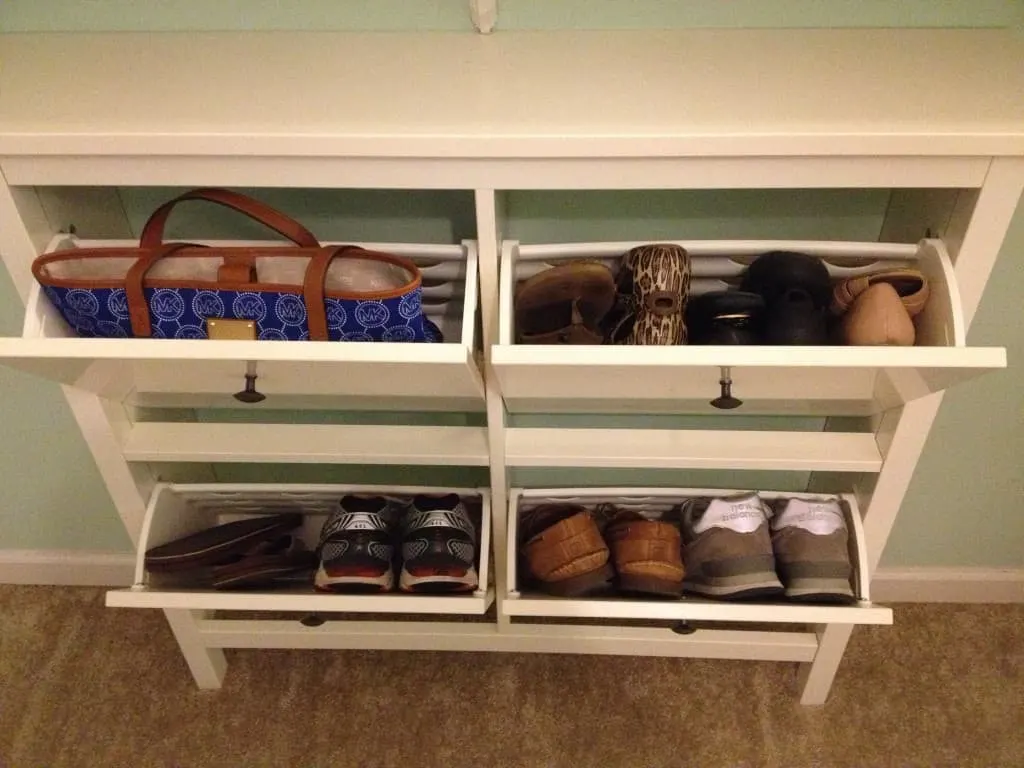 I am so in love with it! It is narrow so it opens up the entry space but it offers SO much storage!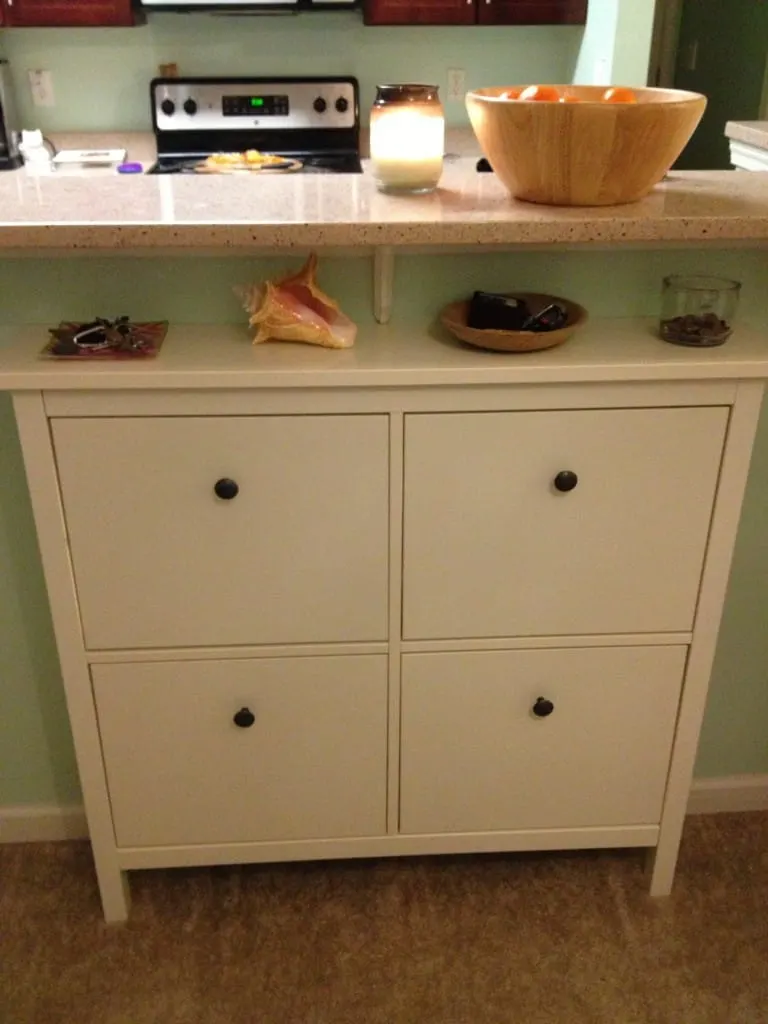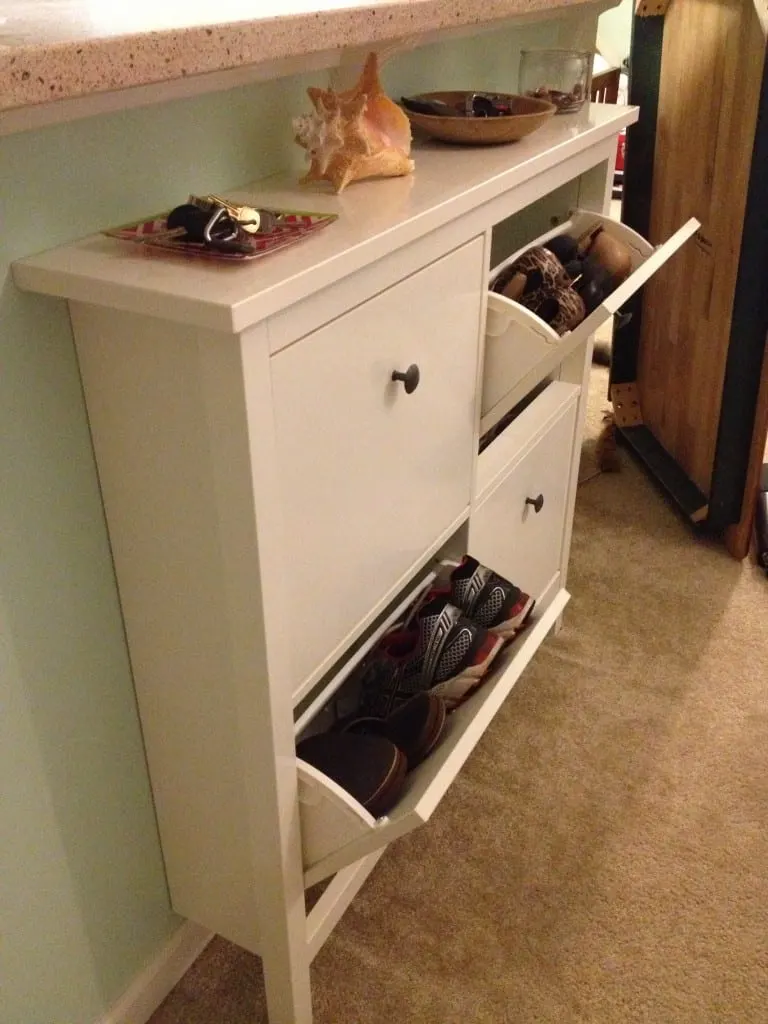 How do you organize your entry?