We are having a lot of fun working on our yard this season. We already shared our new patio and if you follow us on Instagram, you've seen some sneak peeks of the work that we are doing on a hardscape bench and fire pit area off the end of the fire pit. Since we are building this new fire pit, it was time to get rid of the old fire pit. It was oddly placed (by previous owners) in the center of the yard. We hate to waste anything, so we challenged ourselves to repurpose the fire pit. And here's how we did it!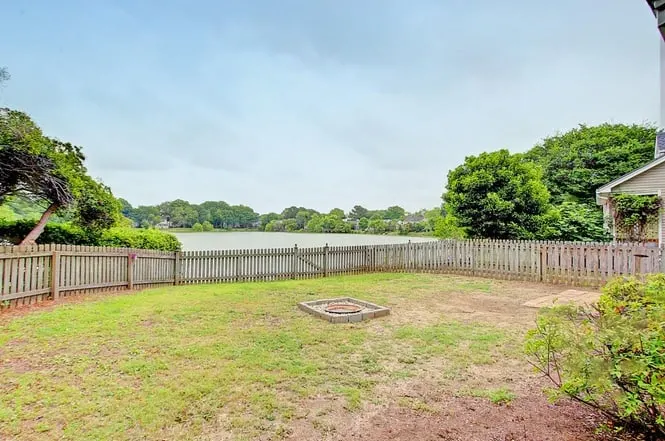 The old fire pit was square with the outline framed with 6″x12″ pavers. We dug those up and used them to create a border along the flower garden on the back of our house. The flower bed was already there (last year we dug up some old bushes and planted dahlias) but adding a border and some fresh mulch made it much more defined and purposeful.
The old fire pit was filled with medium sized white pebbles. We placed these pebbles in a "river" pattern along the center of the flower garden. Why the heck would we do that?! Our house has no gutters, so rain just waterfalls off the roof. When it hits this garden, it creates a small ditch in the mulch. So, there's always a naked gap in the middle. The stones catch the water, help it drain, and keep the mulch from getting messed up!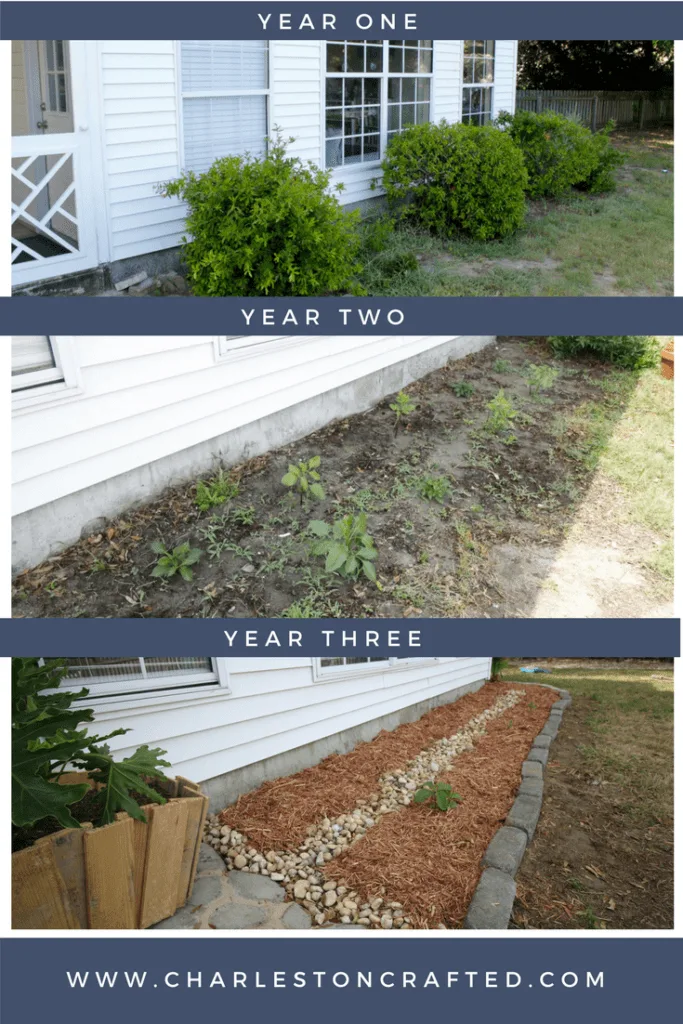 The old fire pit also had a metal bowl inside it. When we went to lift it out, it was so rusted that it dissolved into crumbs. The remaining rim was trashed.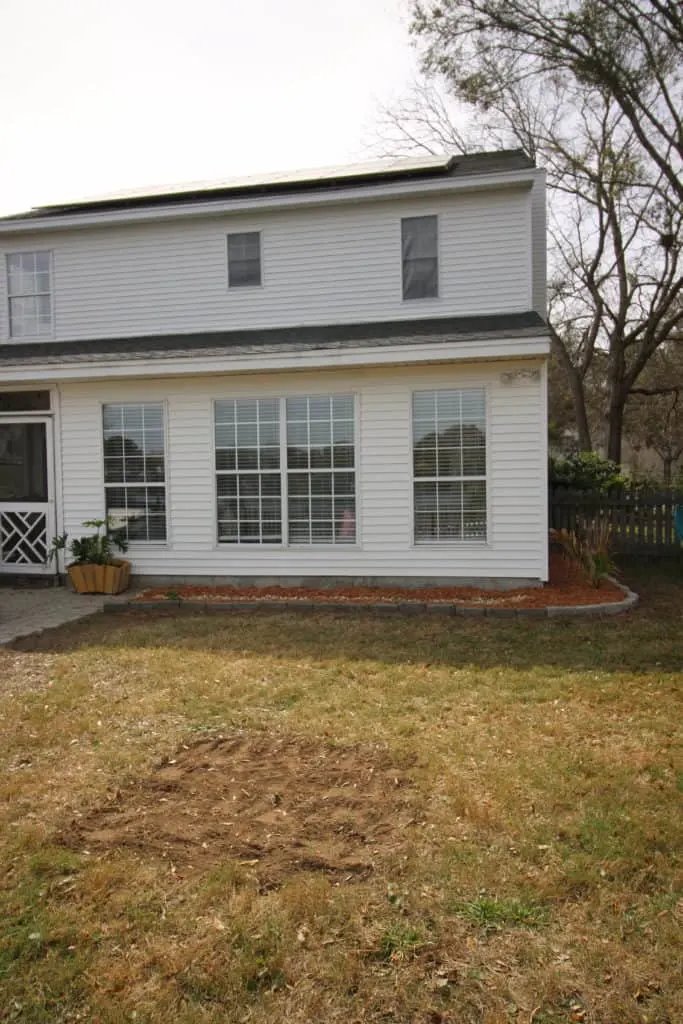 We added some fresh dirt to level out the area and spread grass seed. Hopefully, following our previously successful grass growing plan, this area will blend in with the rest of the yard before we know it!