A great side effect of having a wedding is that you get a lot of gifts. We were so lucky to get so many generous gifts – we ended up getting or buying everything that we wanted off of our registries! That led to the exciting prospect of putting all of this new stuff to use.
One of the biggest things that we got was a whole new set of dishes. Before, we had 2 distinctly different sets, one with 6 and one with 8 place settings. One was Sean's and one was mine from our single days. Actually, turns out both of our mom's bought those for us! There was really nothing wrong with them except that we just wanted one big matching set, so we boxed them up and are storing them in my bedroom at my parent's house. Our plan is to gift them to our younger siblings when they get their own apartments in the not too distant future. If we didn't have anyone to pass them down to, we would have donated them to the Whale of a Sale. Our new dishes are the Fitz and Floyd Nevaeh Everyday Square Bone China (from Bed Bath and Beyond). We love the simple white look, the strong material, and the slightly square shape. Sean is also slightly obsessed with the pasta bowls and the mini bowls. You might have noticed these plates featured heavily in my instagram!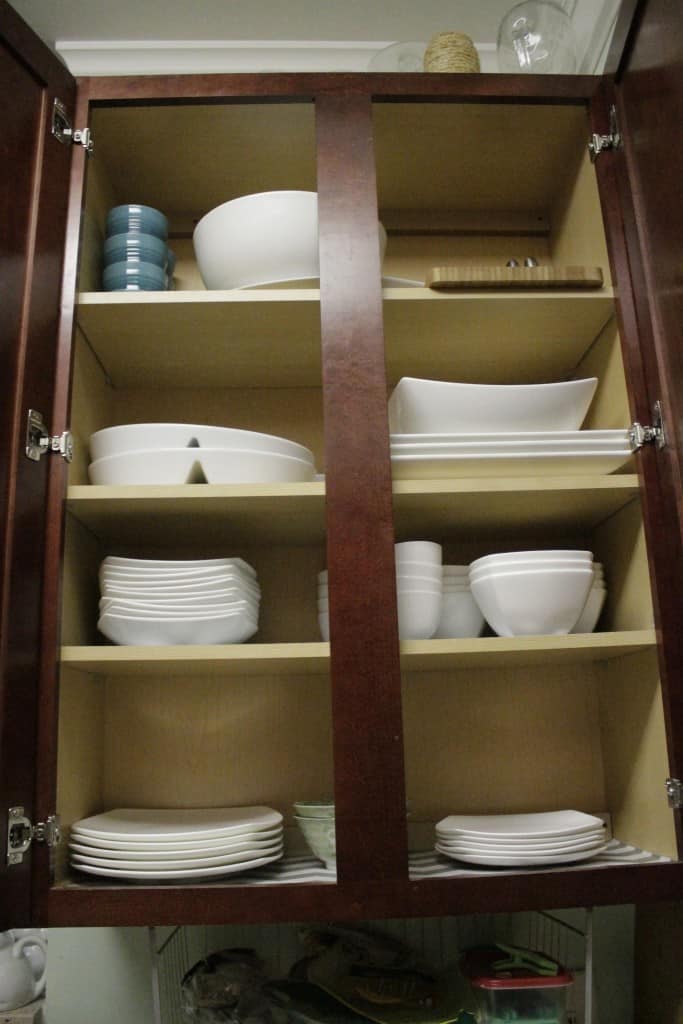 We also got a whole new set of glasses. Oh baby, we got some beauties. We got 12 each of the high ball and low ball Luigi Bormioli glasses. We are using them as water and juice glasses. They are so heavy and we just love them. You know you are growing up when you get this excited about glasses…
We also got new wine glasses. We registered for 12 each of these inexpensive white wine, red wine, and champagne glasses. I have a lot of friends who register for really nice crystal, but that just wasn't right for our lifestyles. We only put 1 box of 4 of each of the 3 sets out, since we don't have tons of cabinet space at the moment, the rest are in storage (yes, at my parent's house).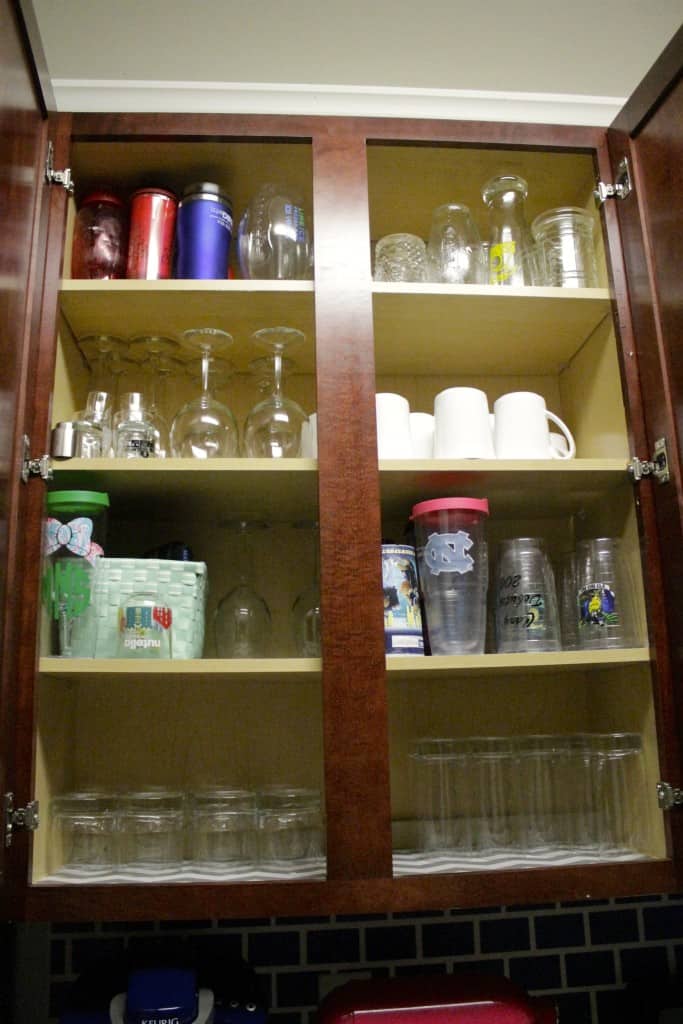 Our new pots and pans are Cuisinart Anodized Cookware and we were so lucky to receive the whole set. They were a much needed replacement to our mismatched, college leftovers that never quite got all the way clean. We love cooking with these new pots and pans.
Of course, it was amazing to upgrade to a nice knife block. We had, as you could guess, miscellaneous knives before. These are so sharp and make chopping a breeze. I will warn you that the block doesn't come with a bread knife, so we had to purchase one separately. Luckily, it did have two empty slots.
Gadget wise, our favorites have to be the programable crock pot, the Keurig coffee maker, the Ninja blender, and the electric wine opener.
We have also started displaying our wine on this wine rack, sea salt in this beautiful crock, and have fresh cracked pepper at arm's reach at all times. Certainly, none of these things were necessities, but we love having them on hand and gladly endorse each of those products.
Some of the links above are affiliate links. That means that if you buy something via the link, we will receive a very small percentage. Thanks for supporting the brands that make Charleston Crafted possible!