This is one of the easiest updates ever! As I shared before, I've been looking to add more pops of coral to our living room. I didn't think I'd be taking it quite so literally, but here we go.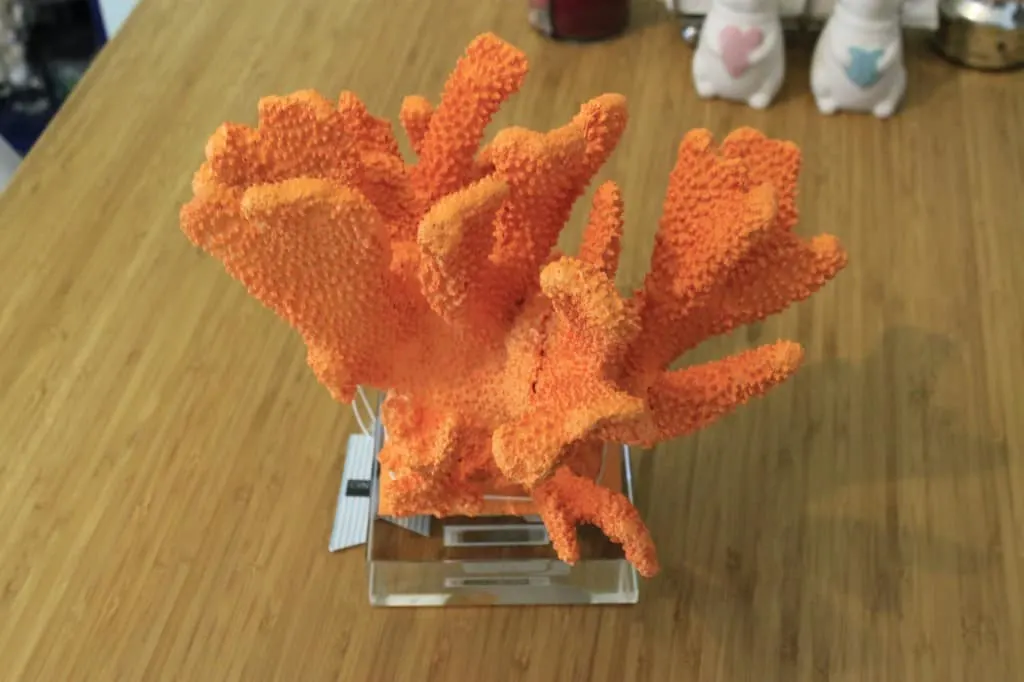 I spotted this piece of Cynthia Rowley coral at Home Goods. It was marked down from $25 to $18 (retail value $41.65). It was marked "as is" on the sale rack because several ends were broken. Also, it was a crazy neon orange color.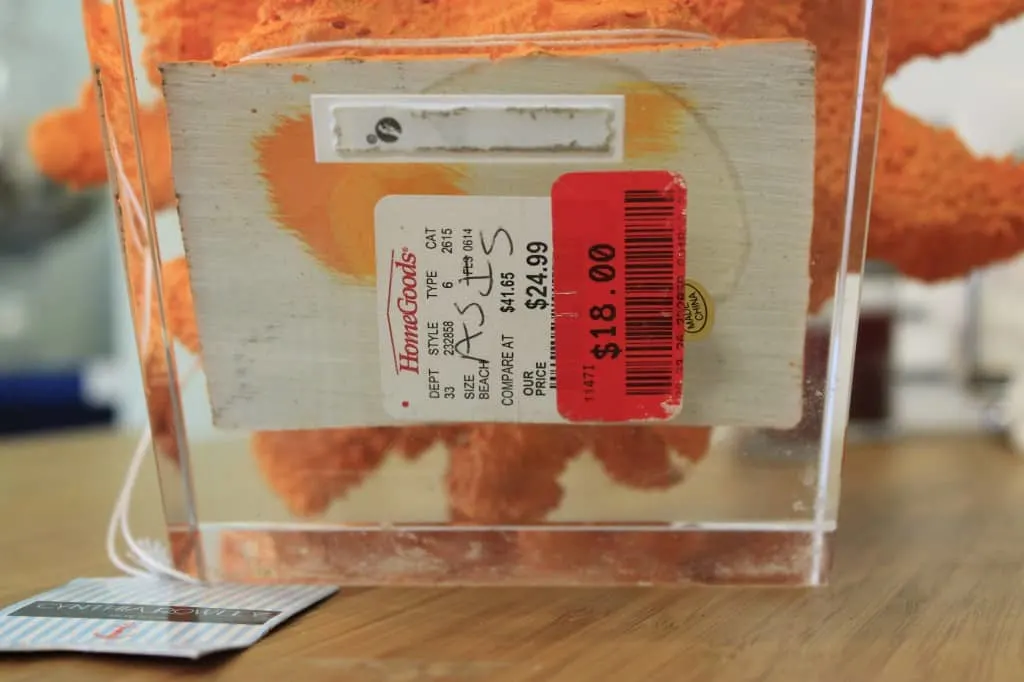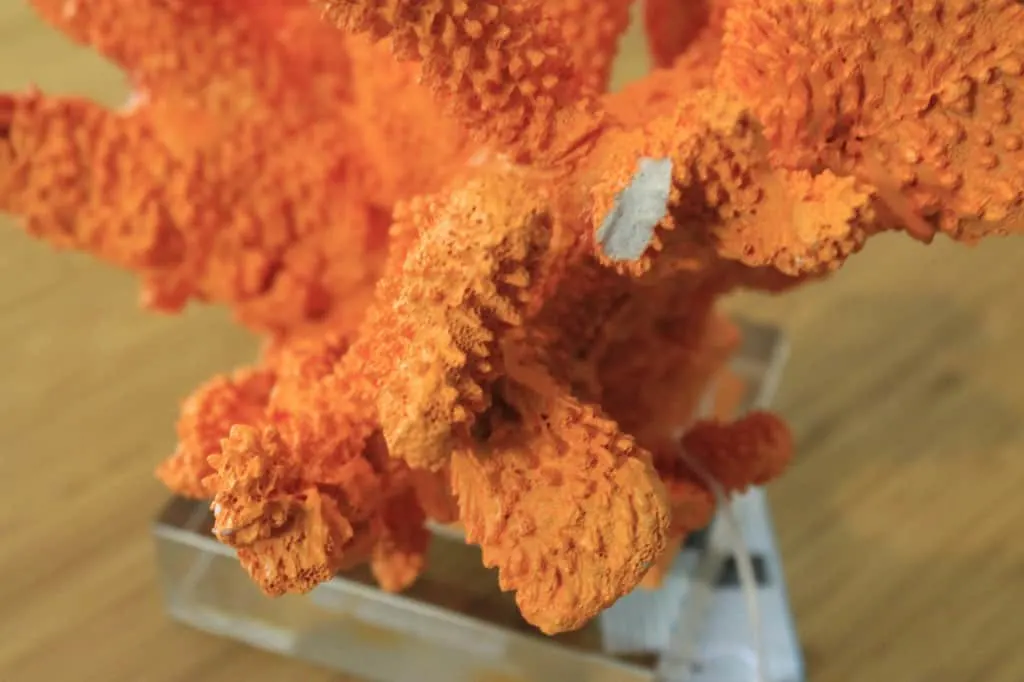 So, I planned to give it an easy update. I wanted to paint it more of a coral color, but the closest shade I could find at Lowes was Frosty Berry, which was better than bubble gum pink, but still didn't have a lot of orange undertones. Luckily, I was starting with an orange piece of coral, so I planned to just do a light coat and have some orange shine through.
The painting process was very easy. We used 1 inch painters tape to cover the acrylic base. Luckily, the spots where the coral met the base were straight lines. Sean has a better attention to detail than I do, so I enlisted his help for this. We taped the whole base, including the bottom of the base, just to be sure it stayed clean.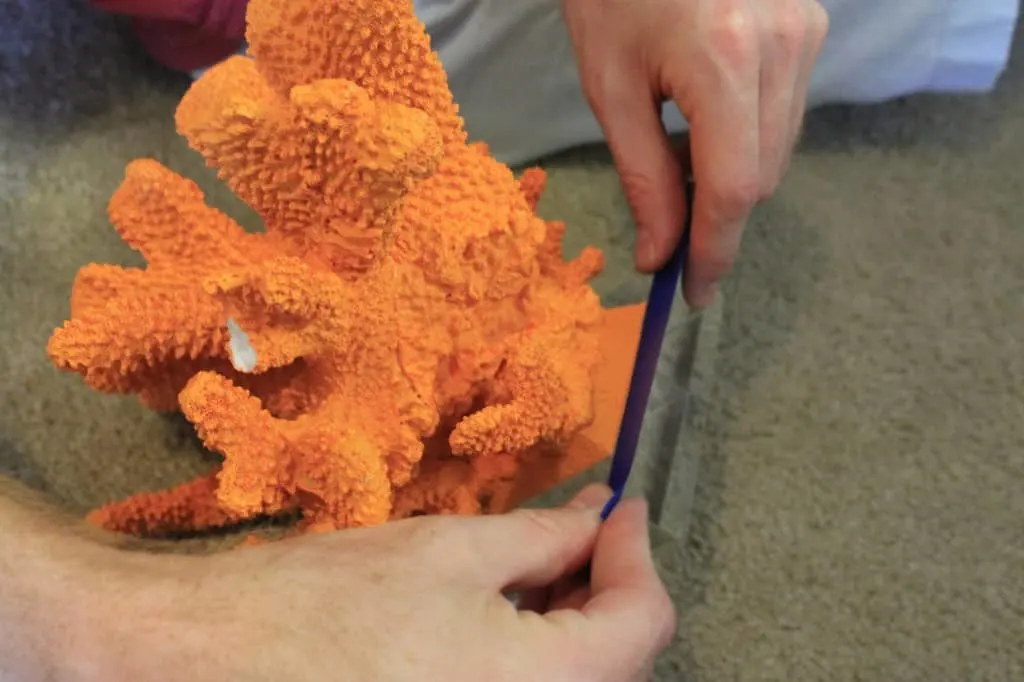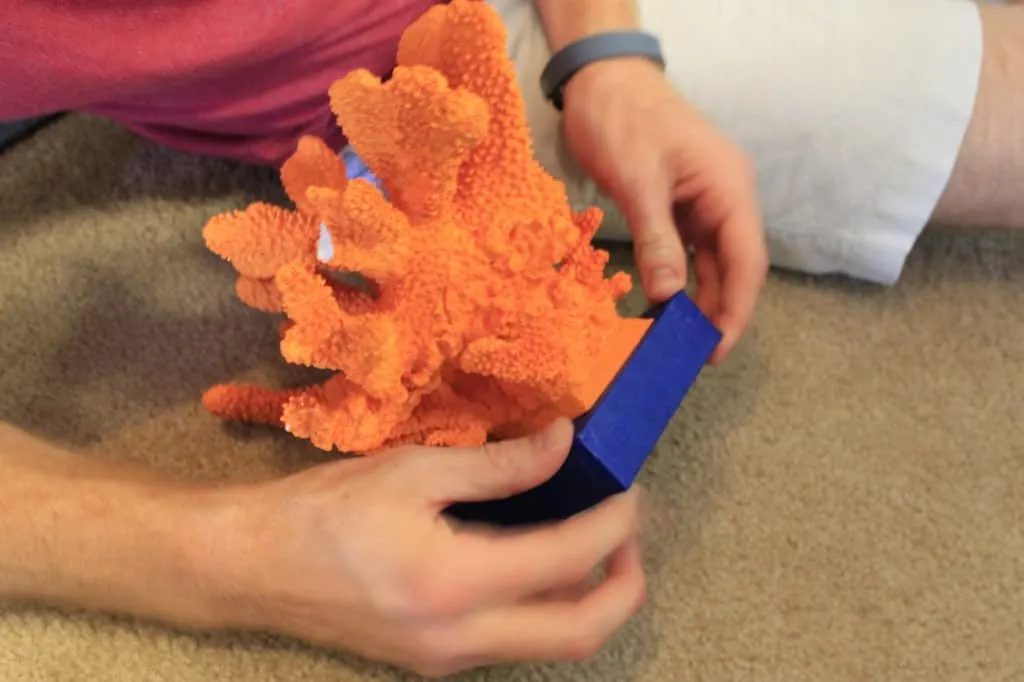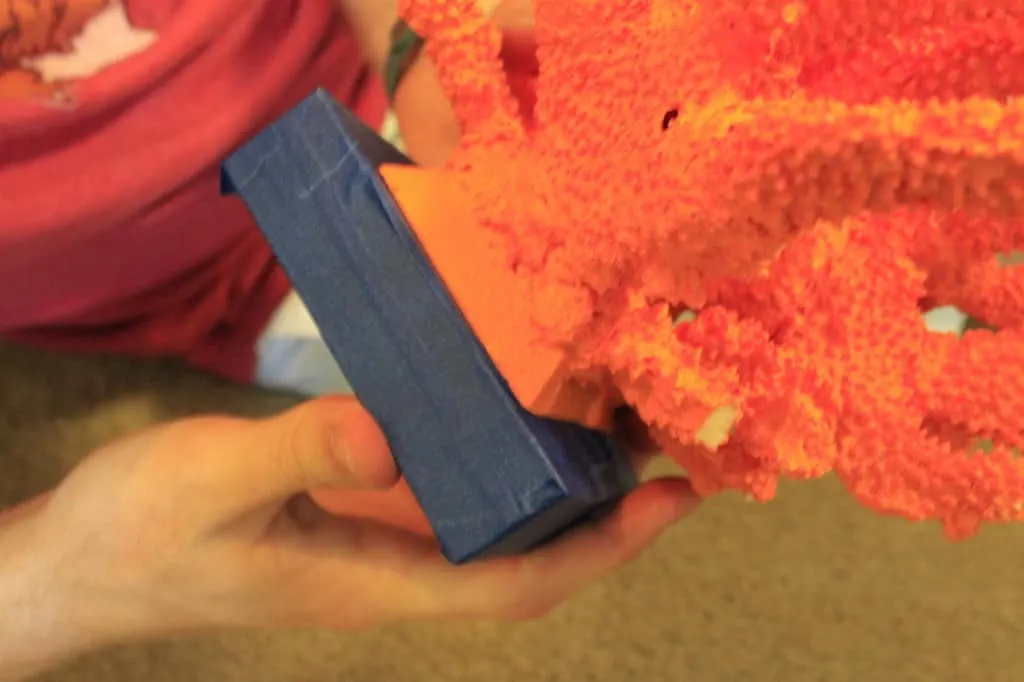 Then I gave the whole thing one light coat. I aimed for about 75 percent coverage, as I wanted some orange to peek though.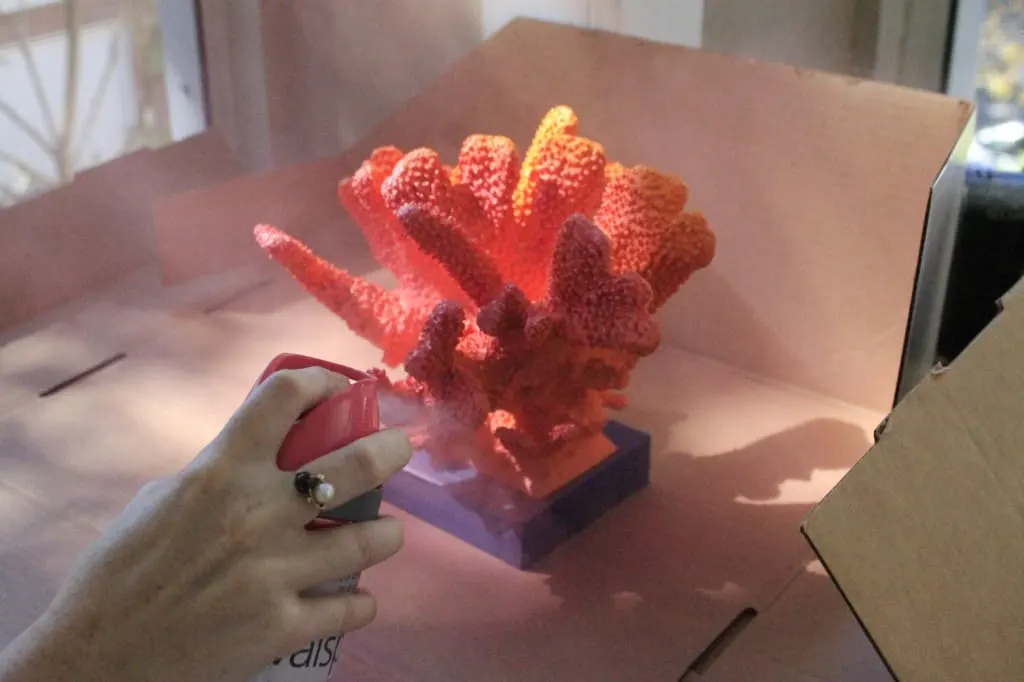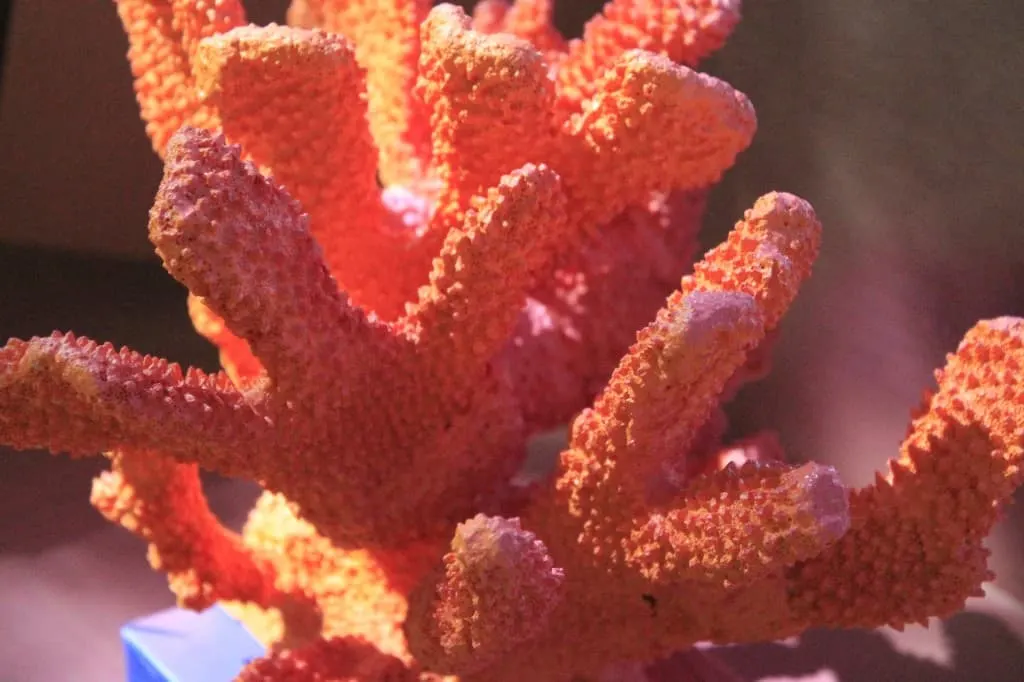 Even if you want more solid coverage, it's important to use light coats so you don't lose the texture of the coral.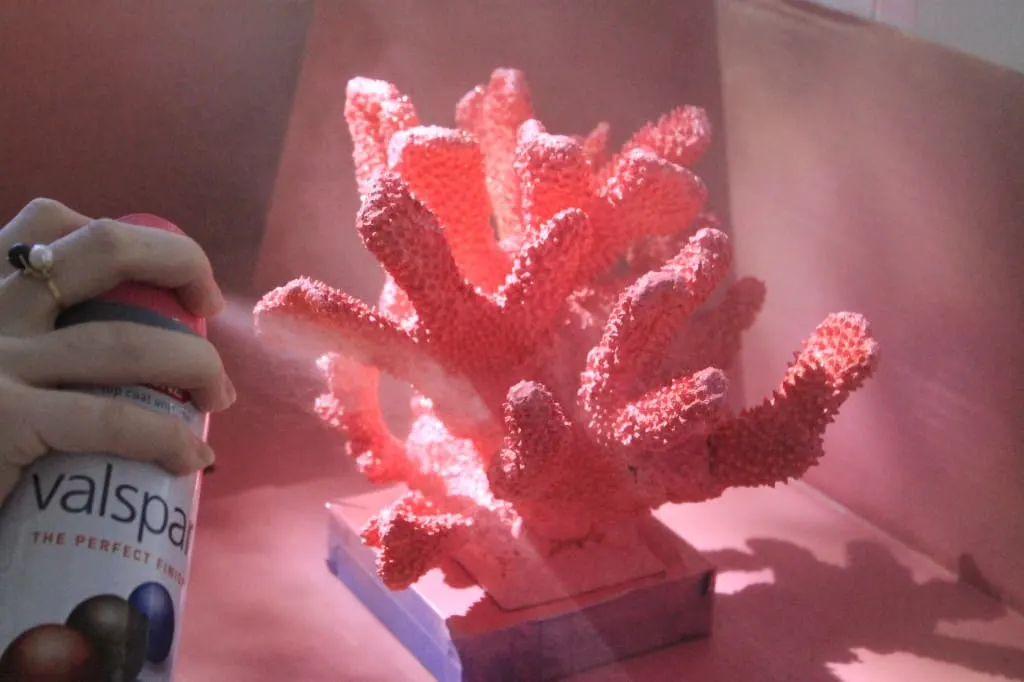 I let it dry completely (about 6 hours) then peeled off the tape. I love it!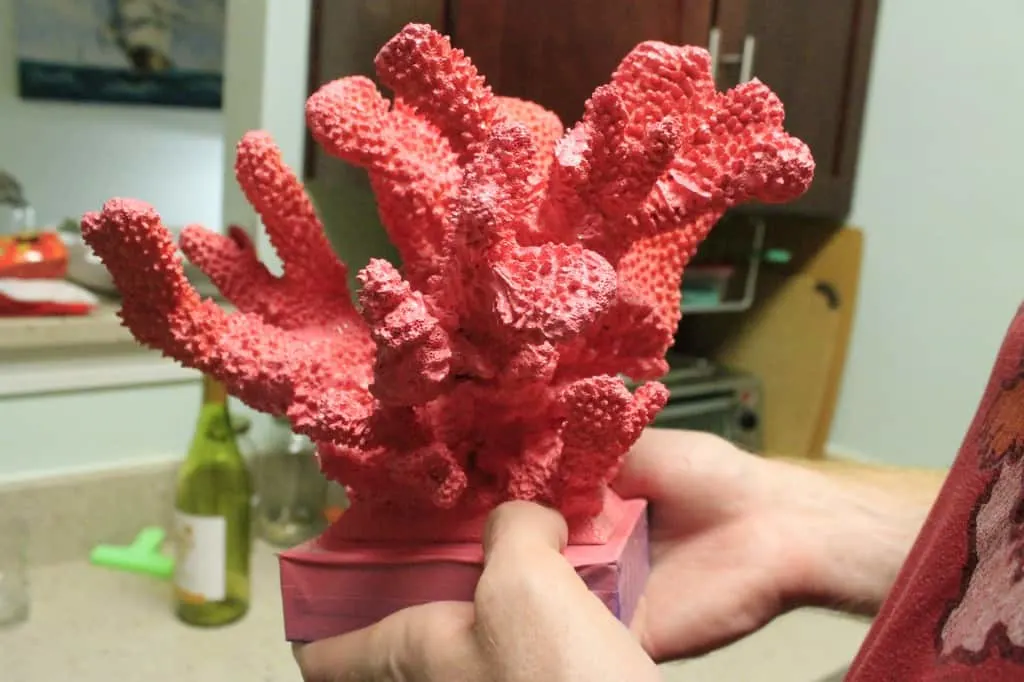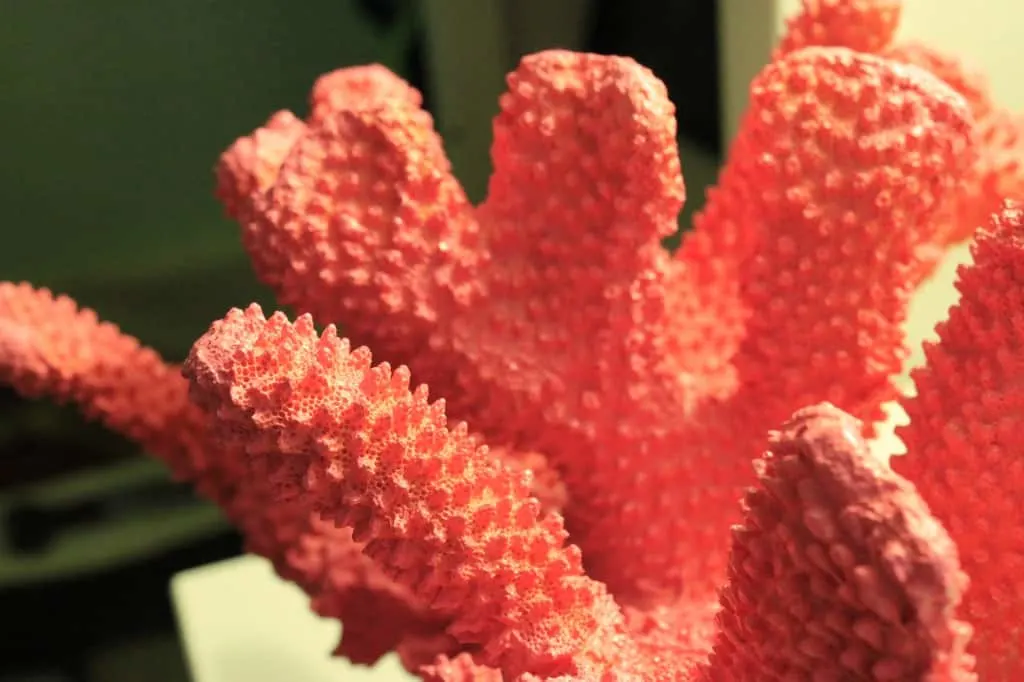 And it looks great on our entertainment center!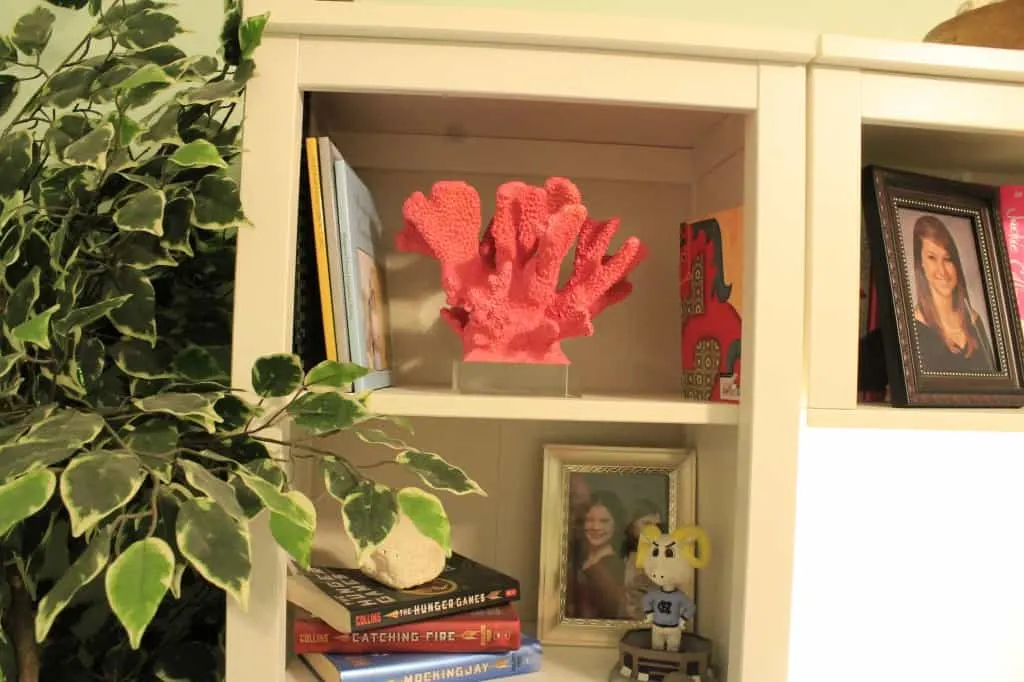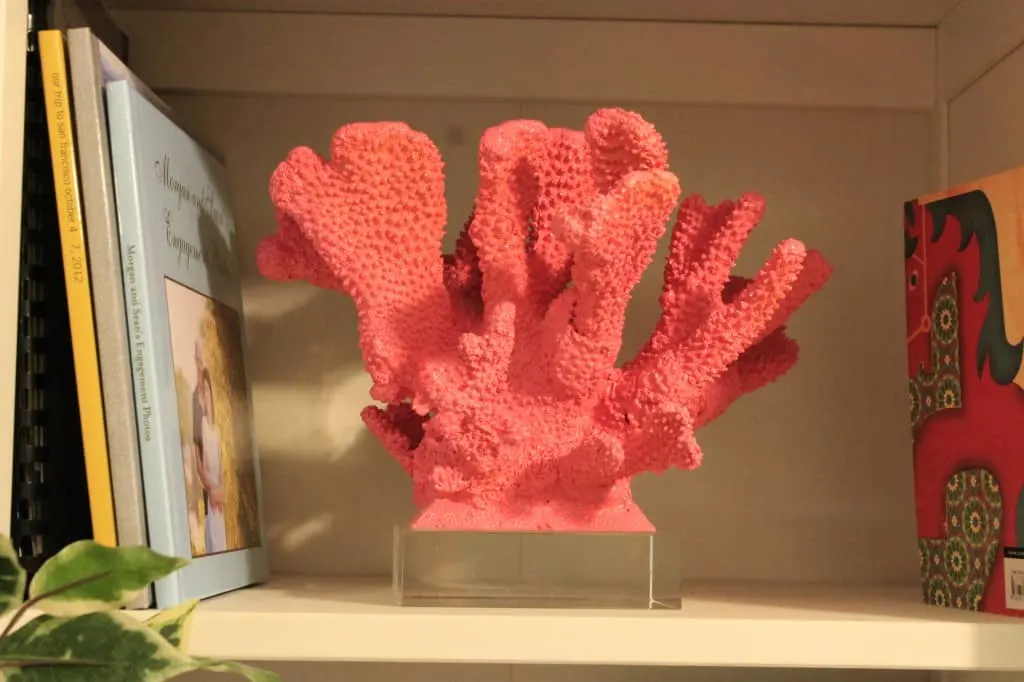 I love this project because it was an easy, quick, and inexpensive way to add a pop of coral to our living room!
Have you done any quick updates lately?