We have been teasing a big backyard makeover with you lately and so I thought that it would be fun to come in today and share our new patio design plan! This project will be our big makeover for the first half of the year and we expect it to take a few months to get it done.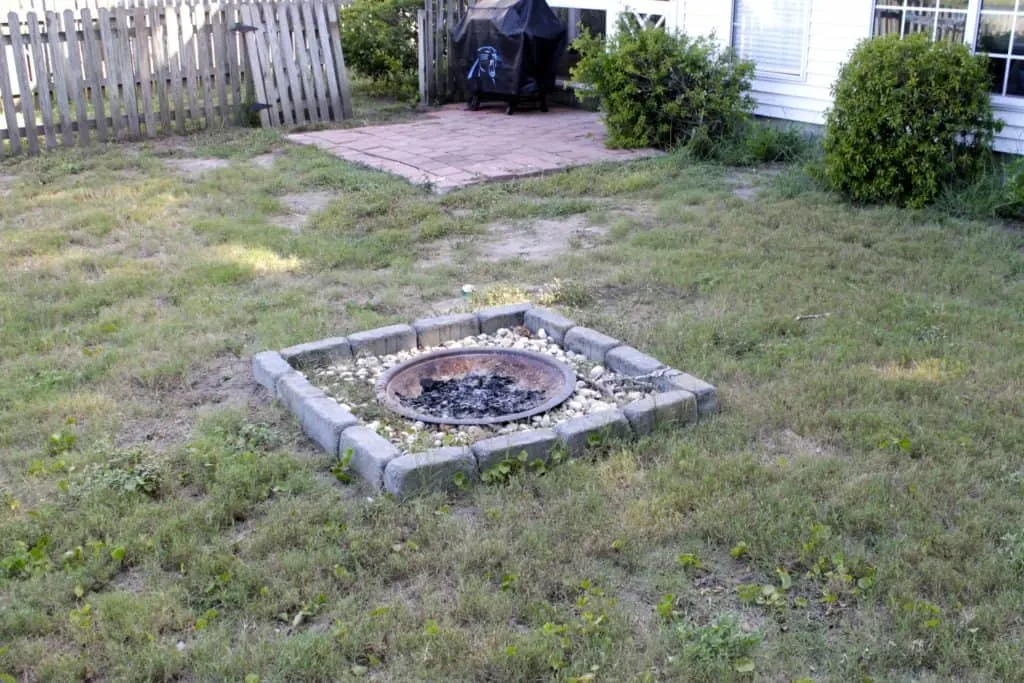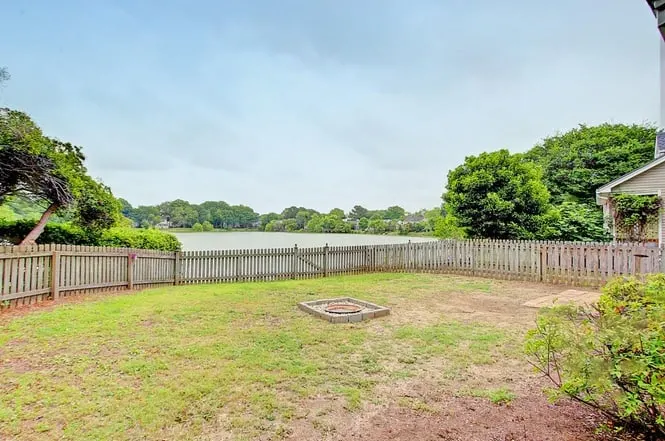 Our backyard currently has a brick 6″ by 6″ paver patio that is about 10 feet by 8 feet. It wasn't put together well – some of the pavers were concreted together but most of them are just sitting there. If you follow my instagram, then you know that we have already started pulling these pavers out of there!
paver inspiration // similar pergola // sectional inspiration
possible fire pit design // wicker furniture set
lavender // citronella // rosemary
We have decided to replace this paver patio with a larger concrete patio. The end result will be about 12 feet x 14 feet. We are going to be pouring the concrete to have a faux slate effect and I am really excited about it!
Over the patio we will be building a wooden pergola. This will helpfully give us shade and make it feel a bit like a room outside.
Beyond the patio we plan to build a half circle shaped fire pit area. We will build a wooden outdoor sectional with a fire pit in the center. We plant to fill that whole area in with the same small pebbles that we put in around the hammock area. This will replace the random firepit in the center of the yard.
We are planning on adding a lot of other functional space including some new outdoor seating and lots of planters and flower beds! I am going to put an emphasis on trying to select plants that either smell good or naturally repel mosquitoes!
I am so excited for this project and for how useful it will be for ourselves and for entertaining. Do you have any favorite backyard features?