I've recently told you that we've put most home decor purchases on the back burner while we plan and pay for our wedding. However, that just means that I have to be a little more creative with free projects!
This bookshelf lives in the space between our dining area and master bedroom. It used to be wooden colored (it's really particle board) but this spring, Sean painted it navy and white. With the addition of the navy and white rug, it was looking to be a bit much for me, so we decided to give it a quick makeover.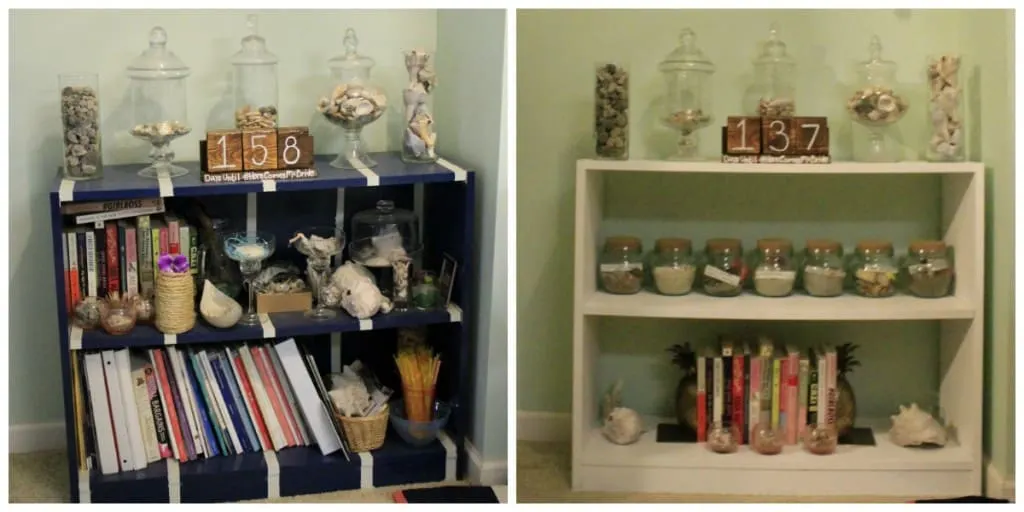 After seeing how we've been using the shelf, Sean decided that it would be best to take the backing off. That would help to lighten it up and make things look a bit cleaner. He simply plied out the nails and threw the backing away. He was angry with himself for not doing that the first time.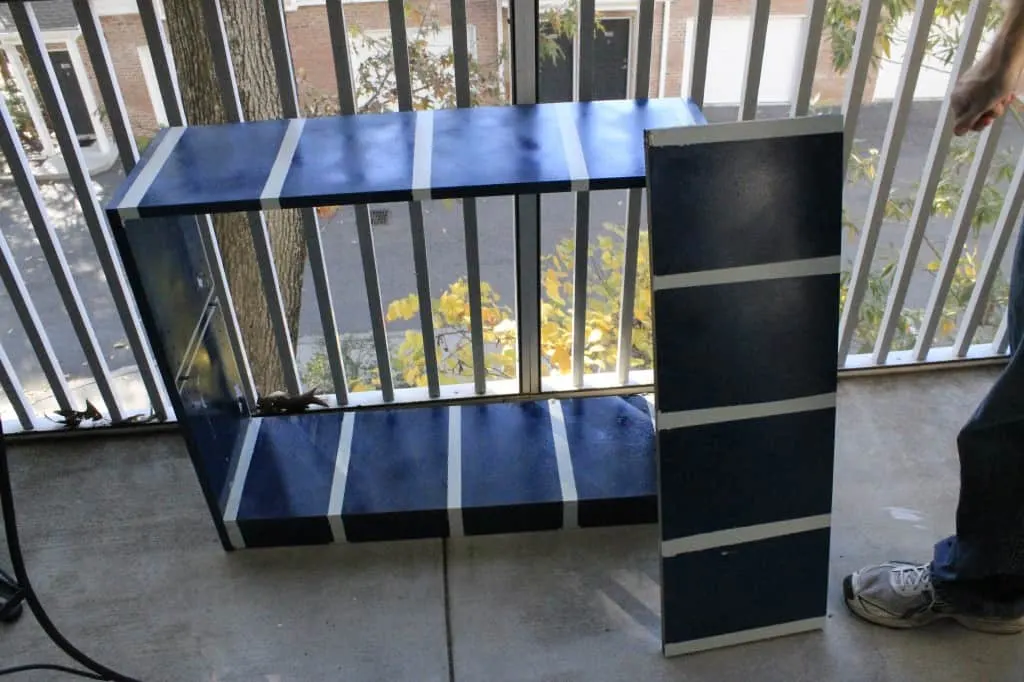 Then we gave the whole thing a light sanding and a wipe down.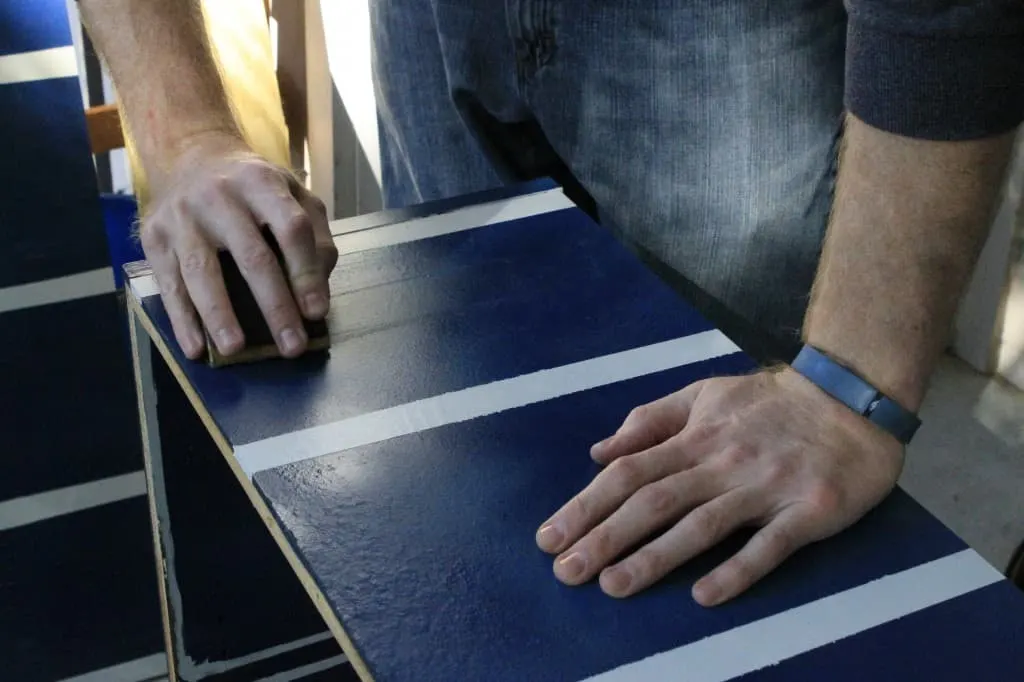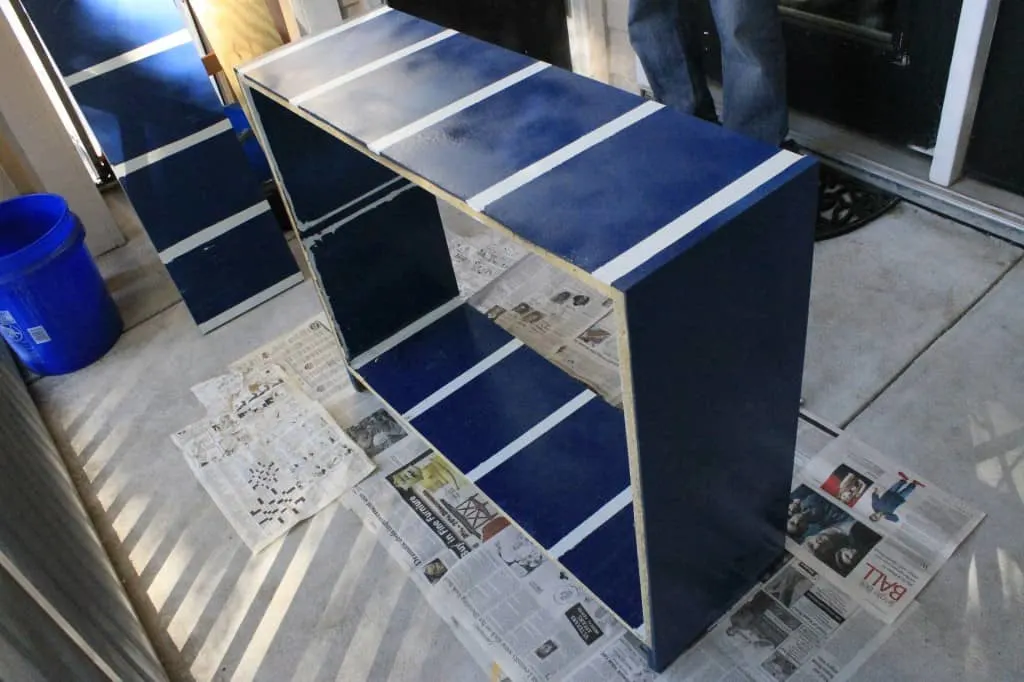 I followed that up with 4 thin coats of white paint. It was left over paint from this bench – and had built in primer. Since the shelf was such a dark blue, primer was key. I used a cabinet grade mini foam roller – these leave basically no texture behind. Sean used a brush to get the corners and edges that the roller couldn't get.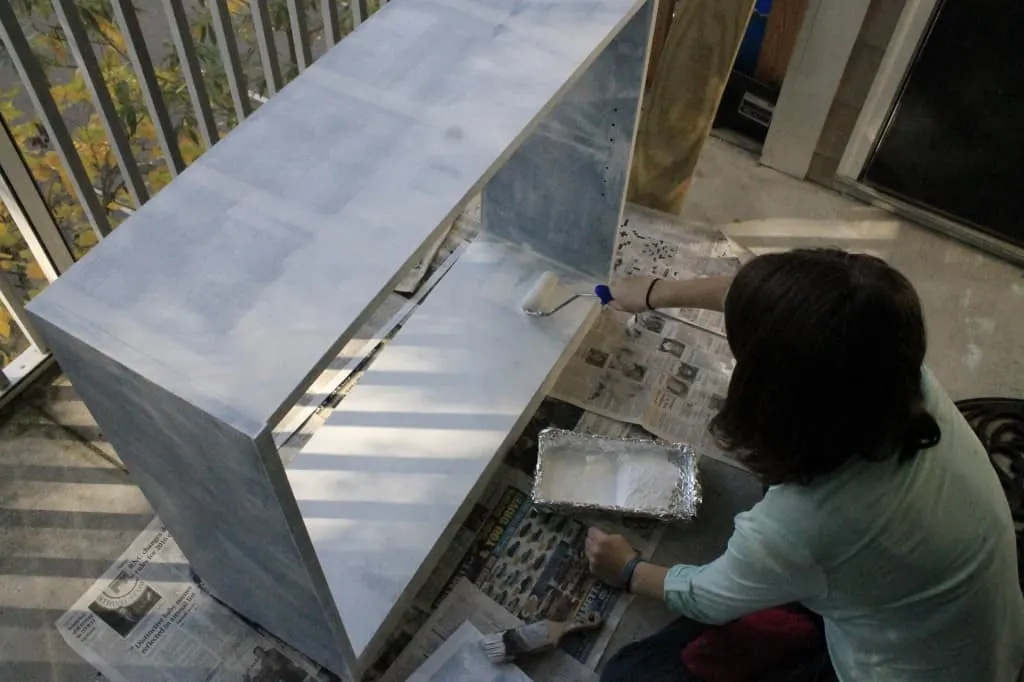 We let it dry for 3 full days to make sure the paint fully cured. We've had problems with things seeming dry but really still being tacky in the past, and it gets messy, so we weren't taking any chances.
We put it back in the same spot. I cleared off all of the wedding magazines and put them in storage where they are awaiting my next girlfriend to get engaged. We sorted thru everything else – I got rid of a lot of the junky bar stuff left over from when I had a bar cart in this spot.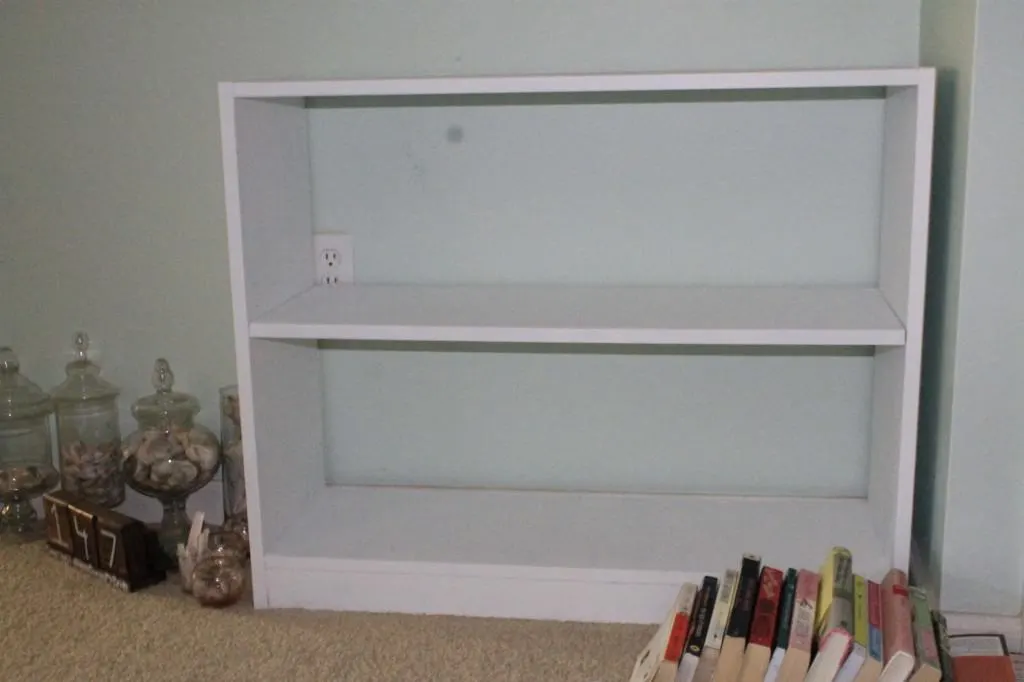 It's not perfectly styled like we'll use it forever, but it's currently holding our shell jars, memory jars from vacation, and a few books with my pineapple bookends on the bottom. All of our other bookshelves are full, so this one will be filling up (with books) soon enough.
I think that the white is just so fresh and clean. Sean spent a long time on the stripes, so I felt bad telling him I wanted to paint over it, but we both agree that it looks much better in the space now. and pretty good for free since we already had the shelf, paint, and brushes on hand!
What have you been updating for free lately?