Last fall was all about hygge, which means making your home cozy and comfortable. This year is all about Lagom (rhymes with pom). What is lagom? Lagom is a Swedish word with a definition or translation meaning not too much, not too little – just the right amount. Lagom is about creating a balanced life. Okay, that sounds great for Goldilocks (get it? juuuust right!) but how can Lagom apply to your interiors? Here is how you can lagom your home!
What is Lagom ?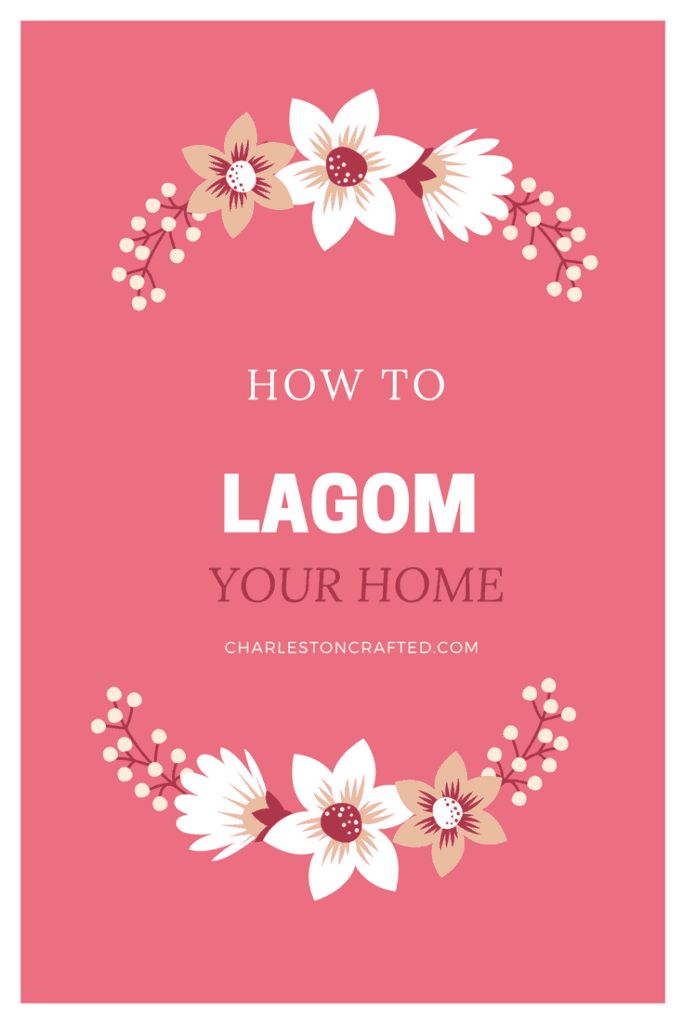 Live sustainably
A huge part of lagom is sustainability. Think of small ways that you can decrease your environmental impact and implement them slowly until they become a part of your lifestyle.
Swap out your bulbs – LED bulbs use just enough power to meet your needs. Have no fear, they have come a long way from the curlicues of five years ago! My favorite source for LED bulbs (including edison bulbs) at a good price is Amazon.
Never let the water run – be sure to switch off your faucet while doing things like scrubbing a dish or brushing your teeth. Limiting water waste ensures that you use just as much as you need.
Invest in reusable bags, mugs, and food containers, and then actually use them.
Live minimally
Extra stuff can be really fun to accumulate, but sometimes the fun ends there.
Purge little used areas like spare closets or under a bed. List unwanted items in good condition on your local Facebook resale page (you can even do porch pickup to save face time!) to make this a double win.
Trash or recycle broken or damaged items. We all have a pile of things that need to be repaired. If it's been sitting there for six months, if you've already replaced it, or if you really don't need it, get it out of your house. It will instantly lift a weight off of your shoulders. Here's where we donate old linens.
Limit waste
A huge percentage of grocery store and restaurant food ends up being wasted each year. Buy just what you need and don't let it go to waste to minimize your impact, boost your budget, and improve your life satisfaction.
Keep your fridge organized so you can clearly see what you have at all times. Food shoved it the back often goes bad.
Meal plan while creating a shopping list to ensure that you buy not too much and not too little (lagom!)
What do you think of the lagom trend?