Y'all know we can't ever just throw something away. There's always a second life to everything. Well, in this case, a third life!
A few years ago, we found an old iron and wood bench that needed some love and care and new wooden seat slats and we totally fixed it up and put it in our yard. Well, years later, it has broken down again and we went to throw it in the trash, but I just had to keep the seat back with two Palmetto trees!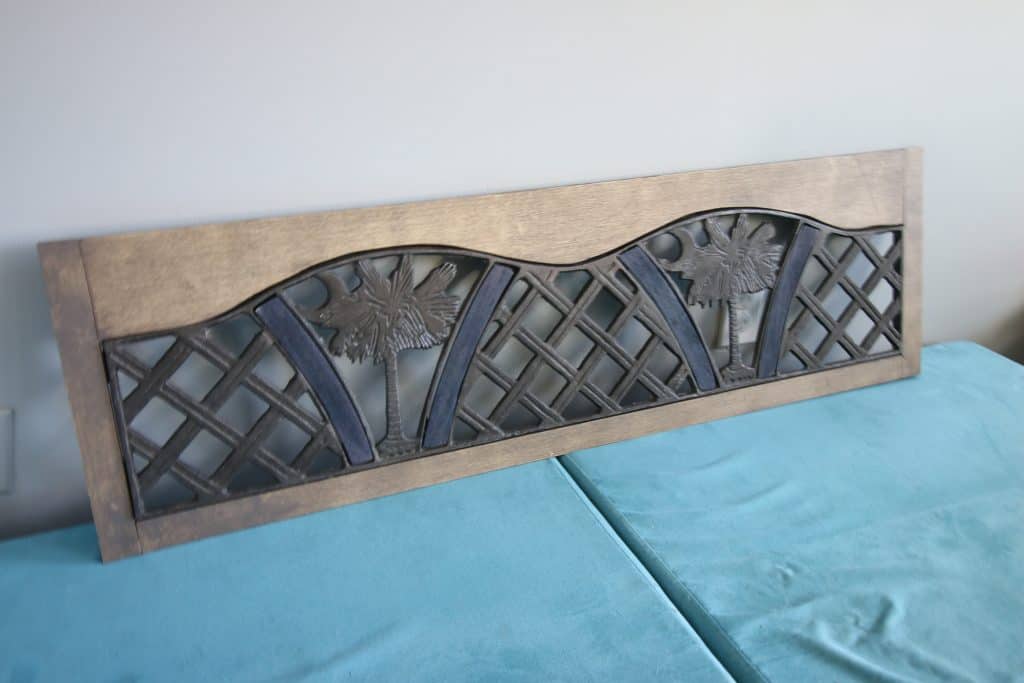 Seat back into a wall hanging
The old seat back had two Palmetto trees and crescent moons, the state flag of South Carolina.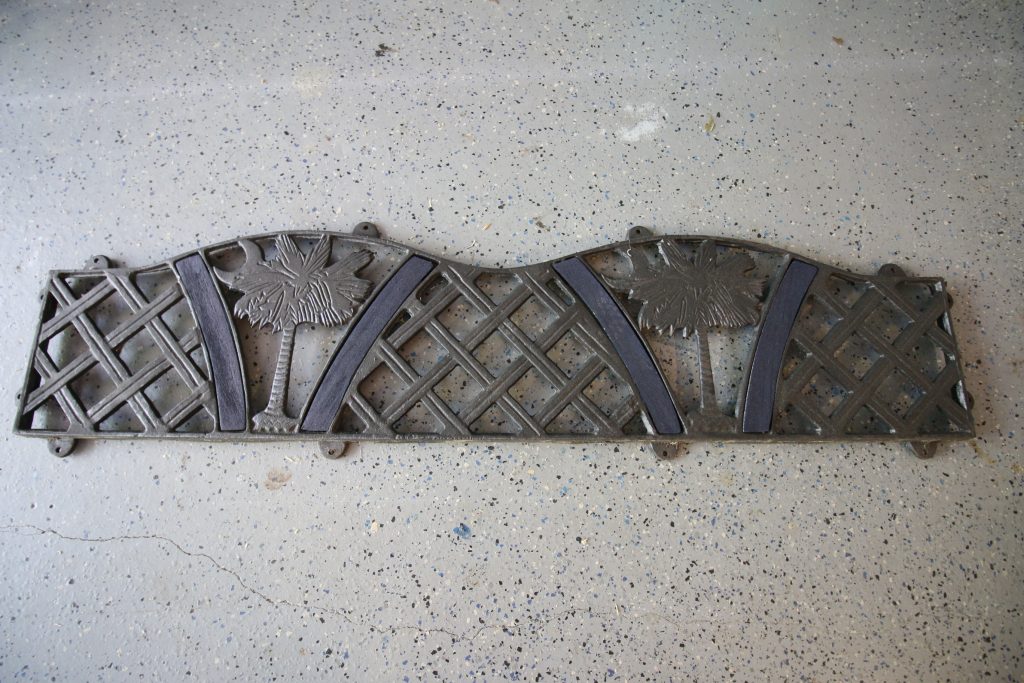 The seat was made of iron and the back was in great shape. People around here go crazy for Palmetto anything, so I thought this would be a cool chance to flip this into a wall hanging.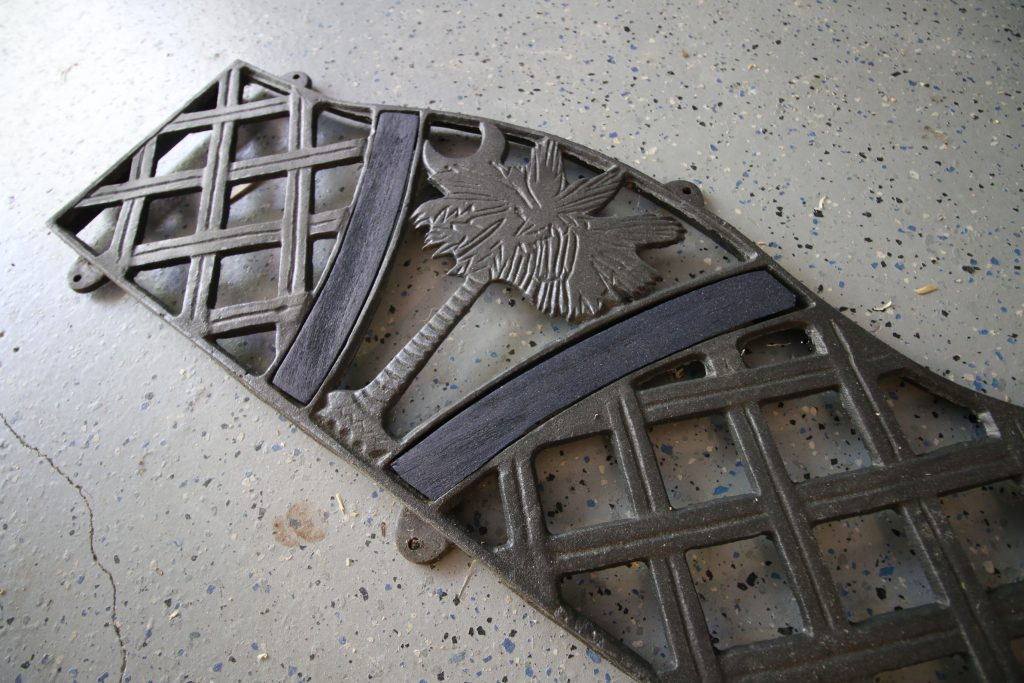 I started by tracing the metal onto a piece of plywood. Three edges were straight, but the fourth was curved, so I couldn't cut a straight piece of wood for that one.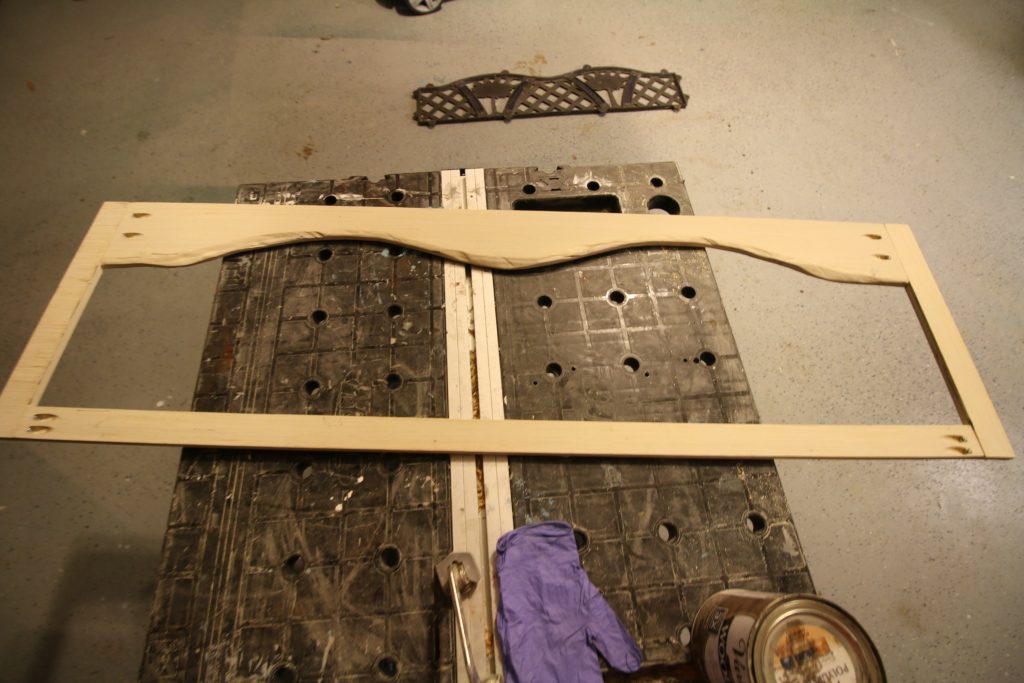 Using a jigsaw, I worked my way around the traced line and followed it as closely as possible. When done, I sanded it down and it sat pretty flush against the edge.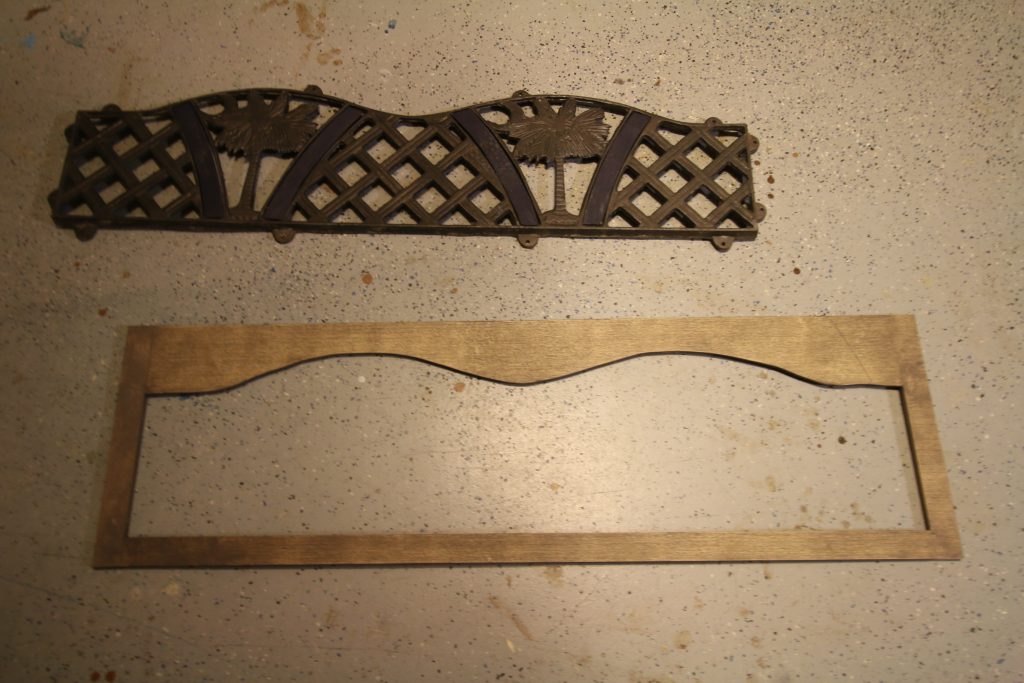 I used a pocket hole jig to drill holes and connect the four sides of the frame.
Then, I used Varathane's Briarsmoke stain to add character to the whole frame.
Finally, I screwed the seat back into the frame using the existing screw holes that were in place.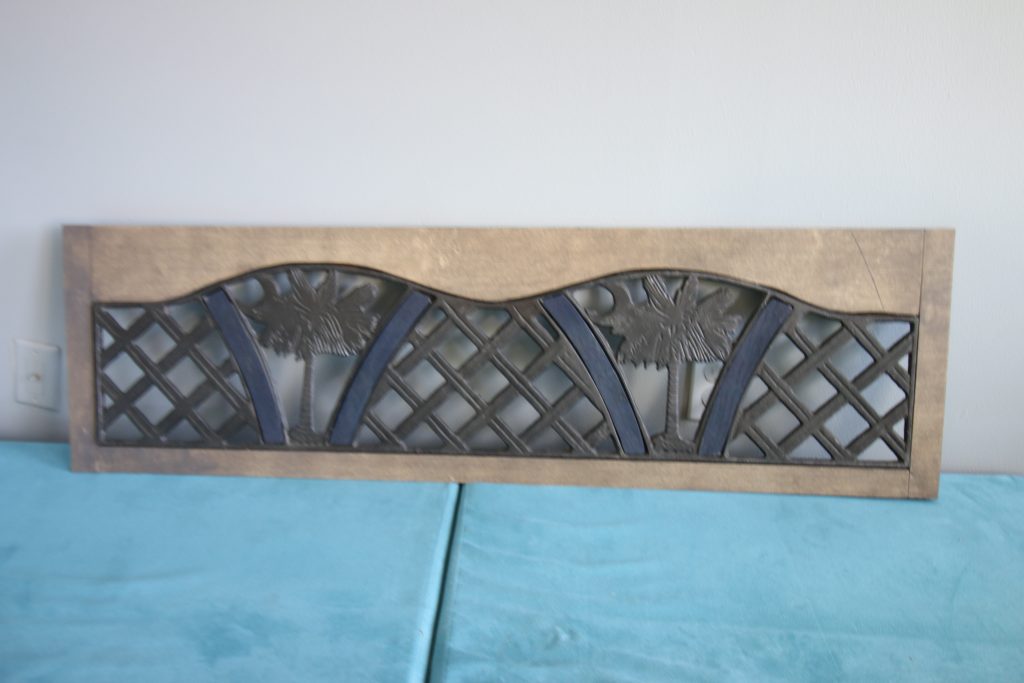 I love how this metal wall hanging turned out. It's not really our style, but we know people around here love this stuff and wanted to save something from the landfill.
We listed the wall hanging on Facebook Marketplace and now we just need to wait for the right buyer.
Take this as a lesson to remember to always think about how you might be able to use something in a new way before throwing it in the trash!
Facebook | Instagram | Pinterest | Twitter | YouTube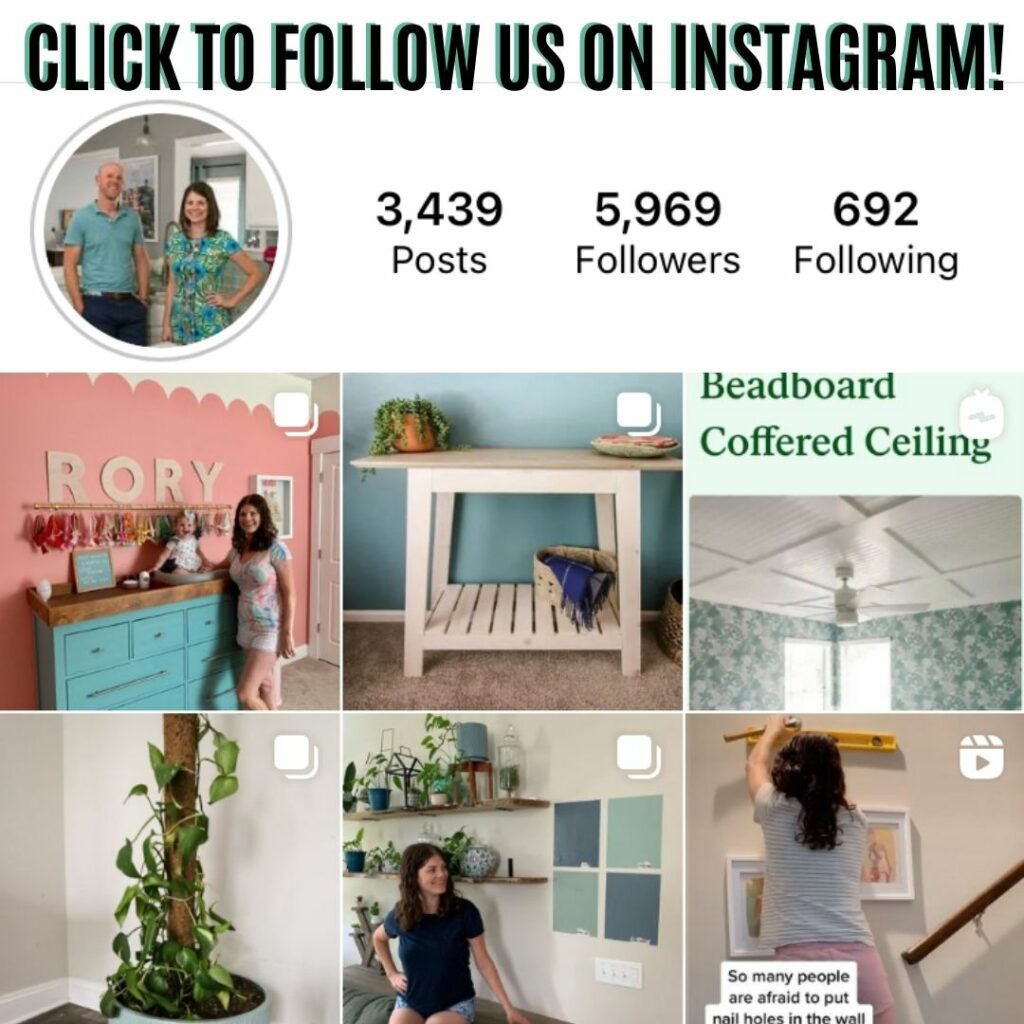 ---
Can we send you our newsletter?
Another great way to keep up with out latest projects is by joining our weekly newsletter! Get alerts of our latest projects and special peeks behind the scenes!
Follow along on Instagram
Join our online community where we share real time behind the scenes looks at our DIY projects and peeks inside our home + family!
---