Sometimes buying new things can inspire you to organize and improve your life. When we were finishing off our wedding registries, we decided to buy the Slate Bath Accessories off of our West Elm registry. We get 10% off everything on our registry for 6 months, so I have been watching things to see when they go on sale, and then pull the plug!
Adding the slate soap dispenser, toothbrush mug, and tray to our bathroom inspired me to clean things up. I had a lot of bottles and junk sitting there that I never used.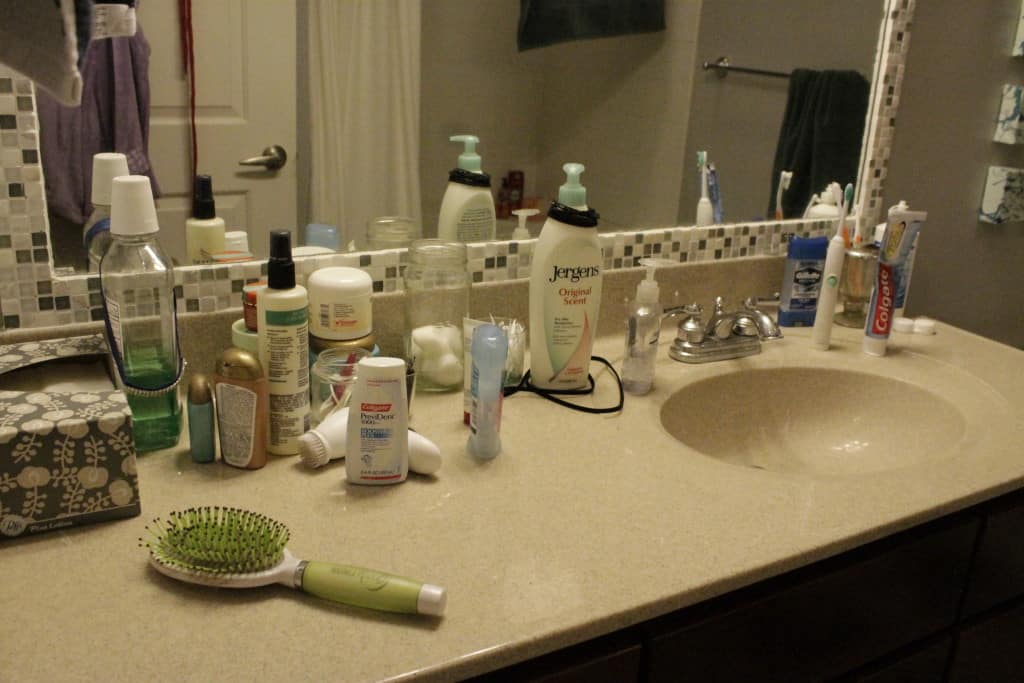 I threw a lot of stuff out and put the rest in an (empty!) drawer. Neatly.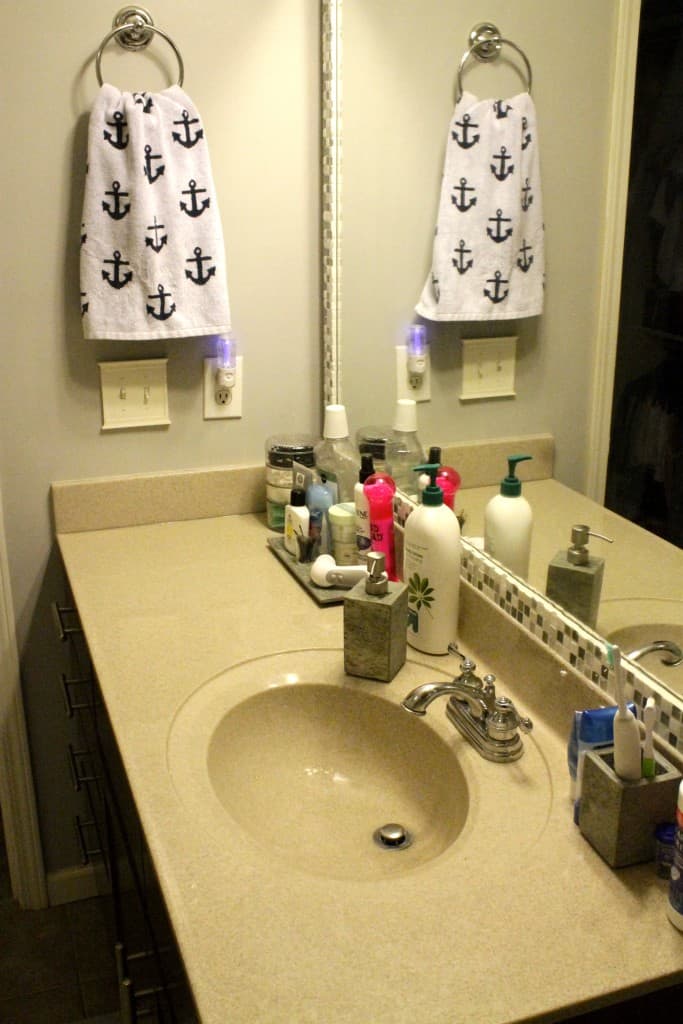 The anchor hand towel is also from West Elm and is reversible (it's navy with white anchors on the other side!)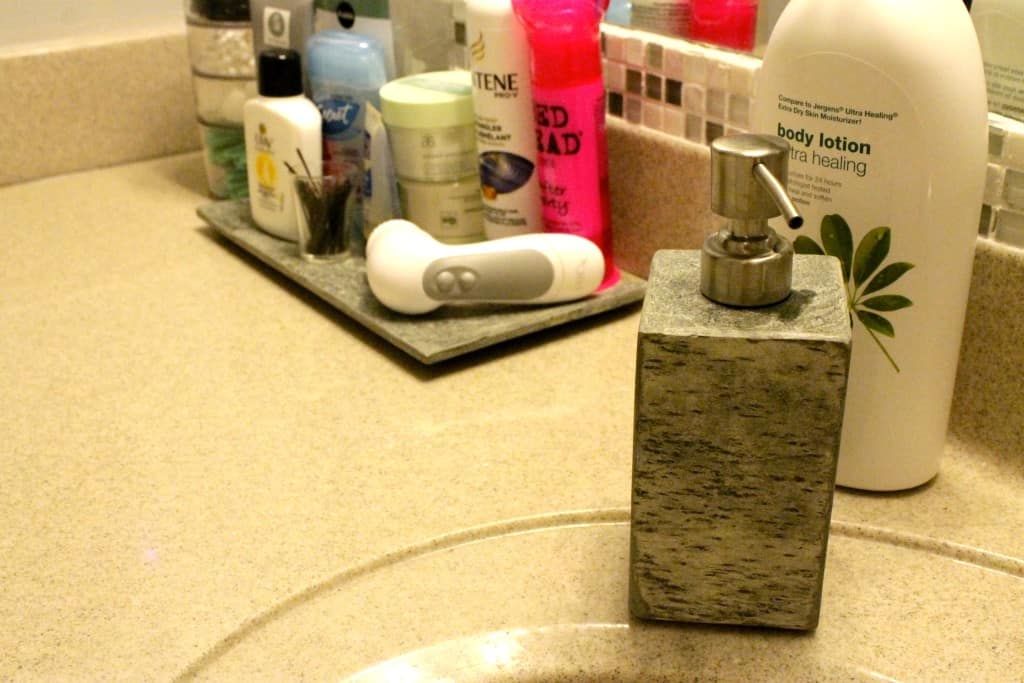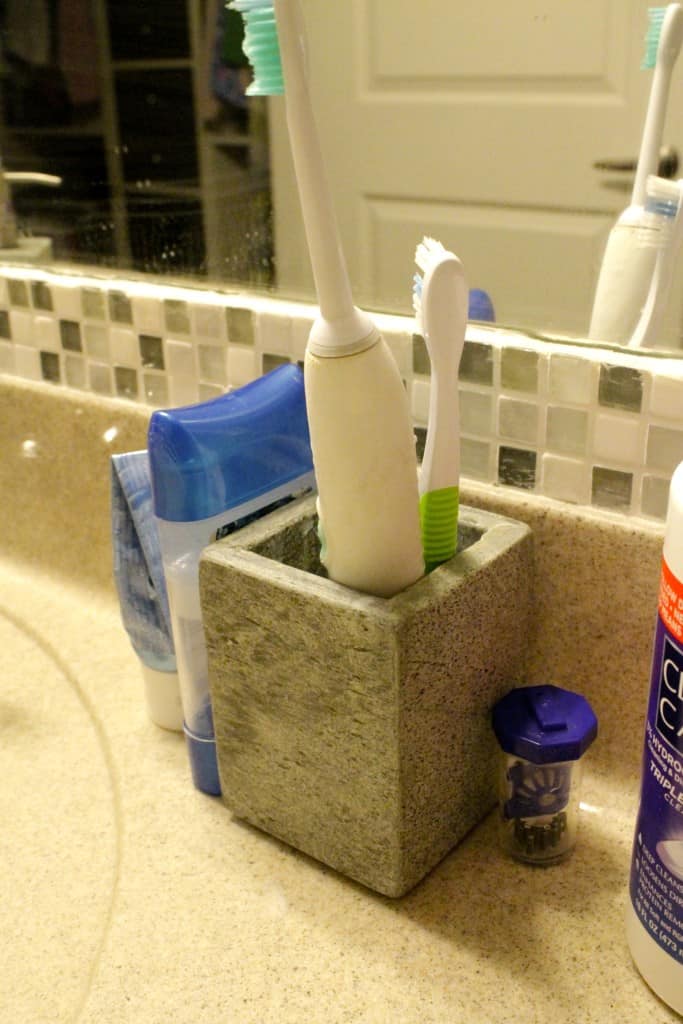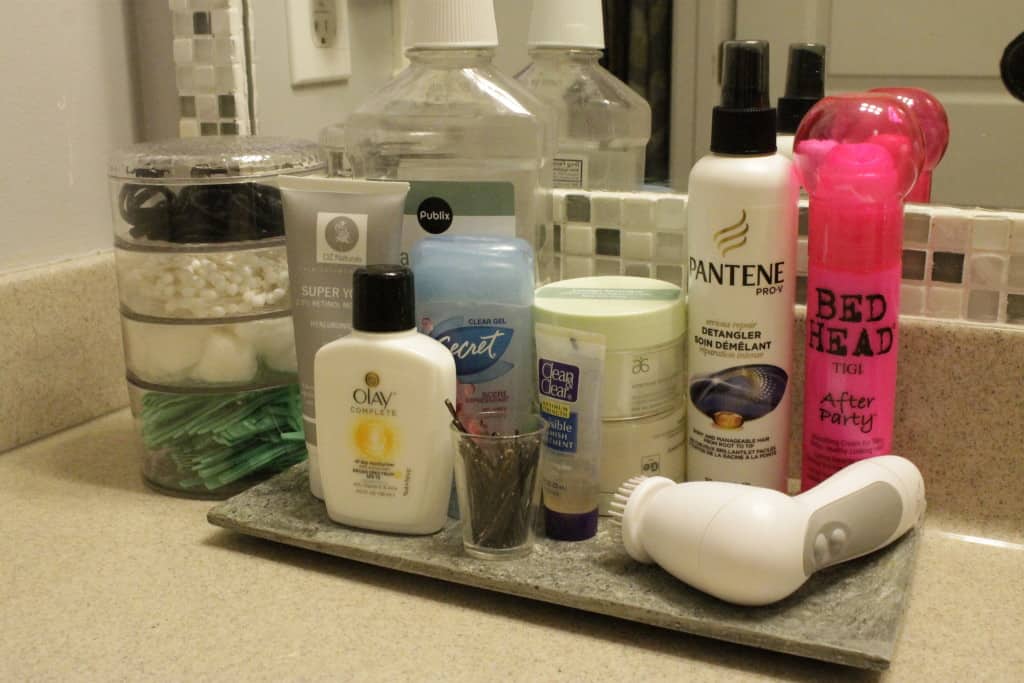 We also picked up one of these stacked storage containers that swivels to store little things like q-tips, cotton balls, floss and hair ties!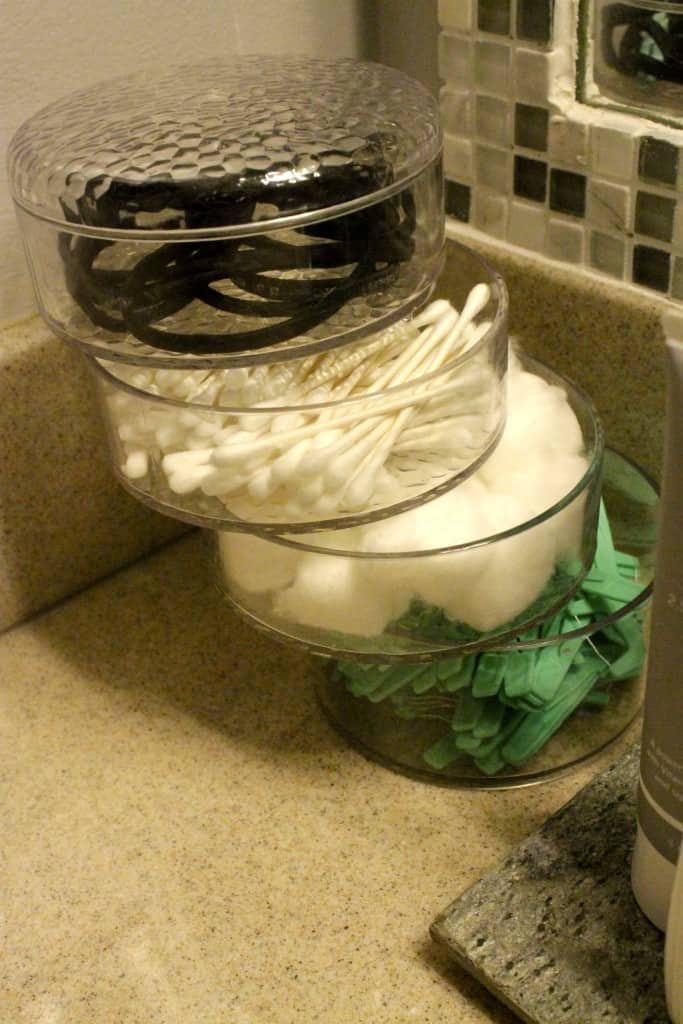 We also got new towels from Bed, Bath and Beyond and a new shower curtain from West Elm off our registries to round out the bathroom.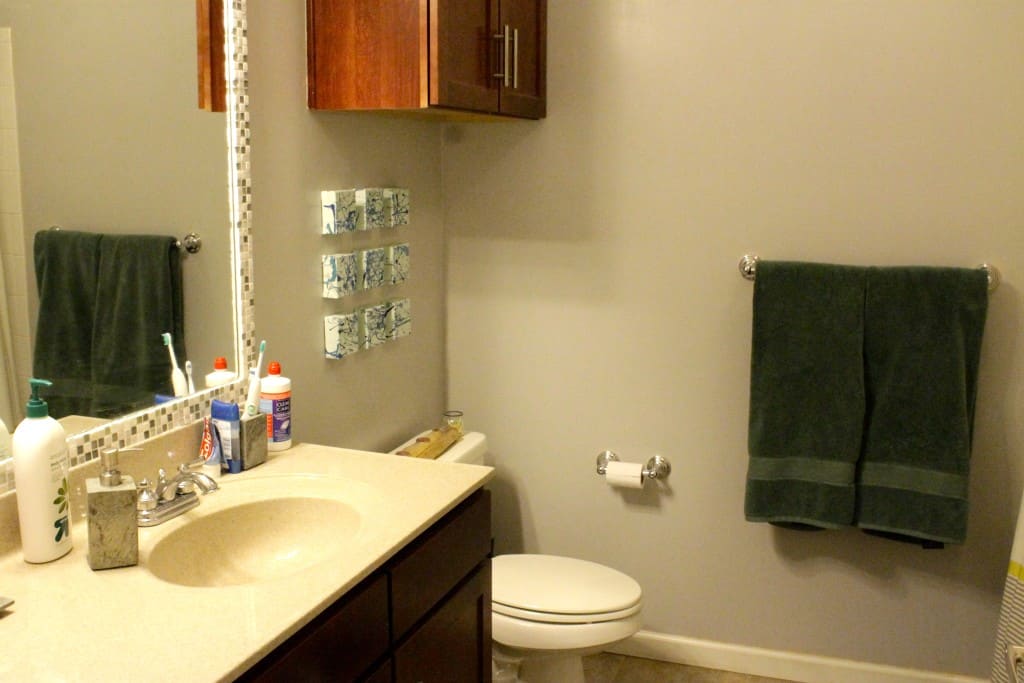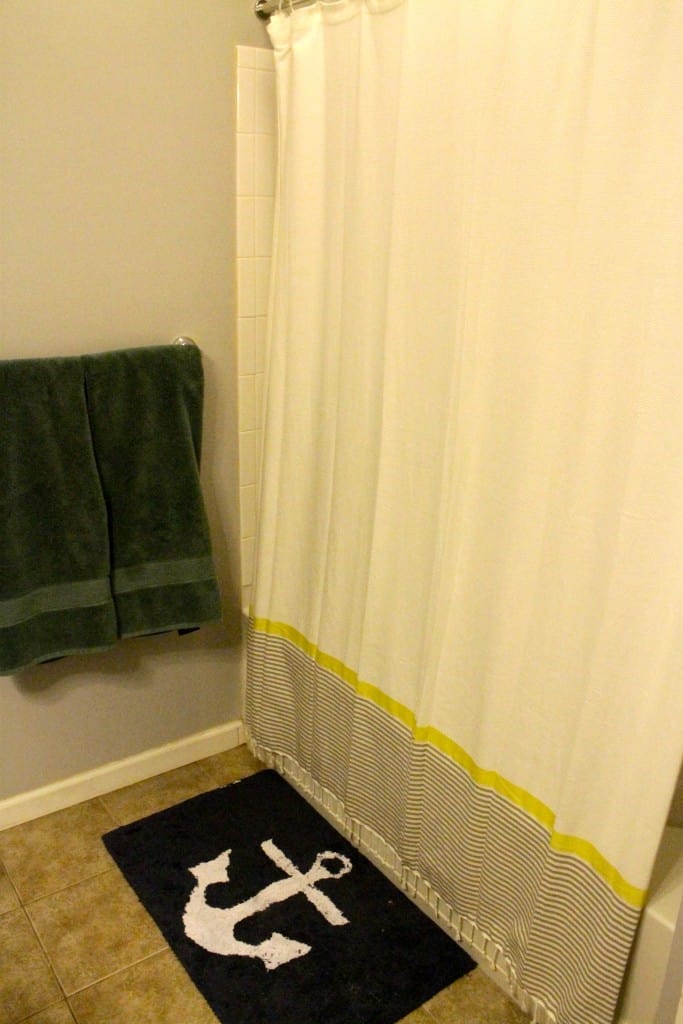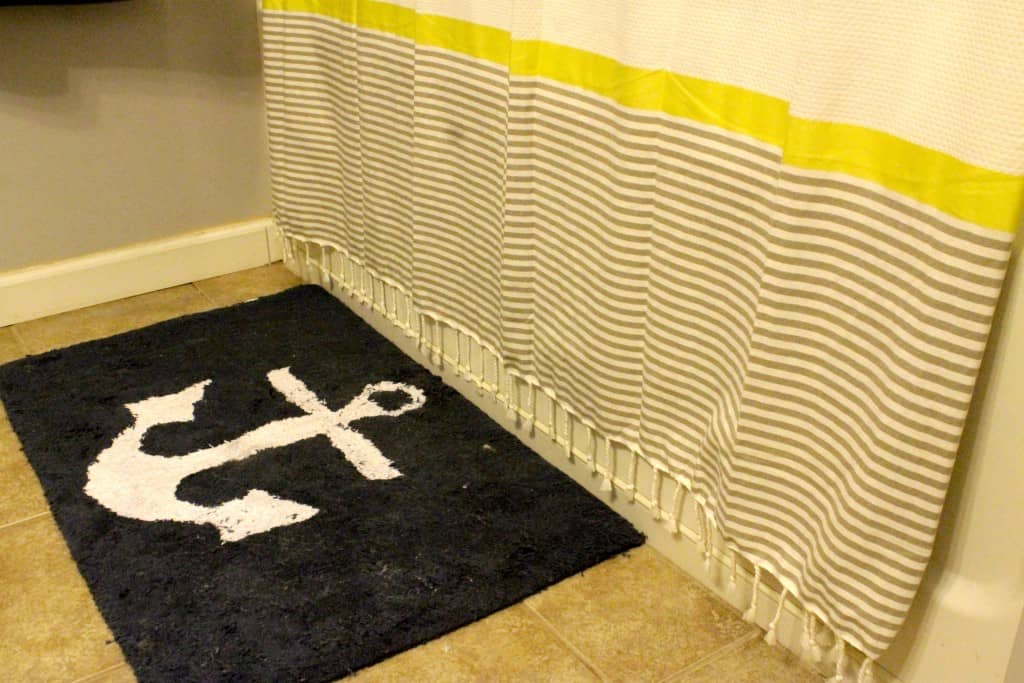 It is so refreshing! I think the slate looks great with our tiled mirror, and the whole set up is just so much more grown up! It was a little update, but it made a huge difference.
Any little updates going on in your neck of the woods?