I'm always looking for a little pop of color in my life. I've also got a soft & sweet spot for the Live Colorfully life philosophy of the late Lilly Pulitzer. I've been hoarding an old 2011-2012 calendar for a while now, and decided to finally put it to use as a cute frame-able calendar.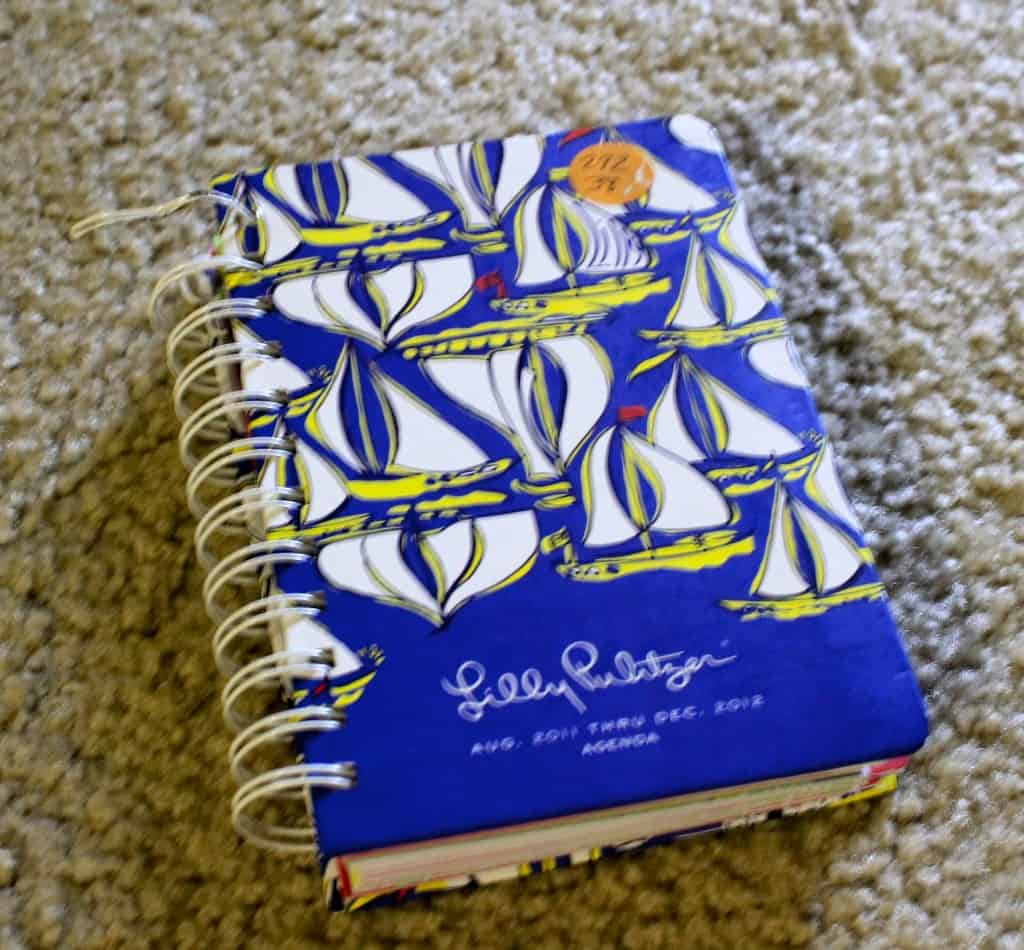 While you could use a current year's calendar to make a daily calendar, my calendar was out of date. So, I took the whole thing apart and pulled out just the monthly spreads.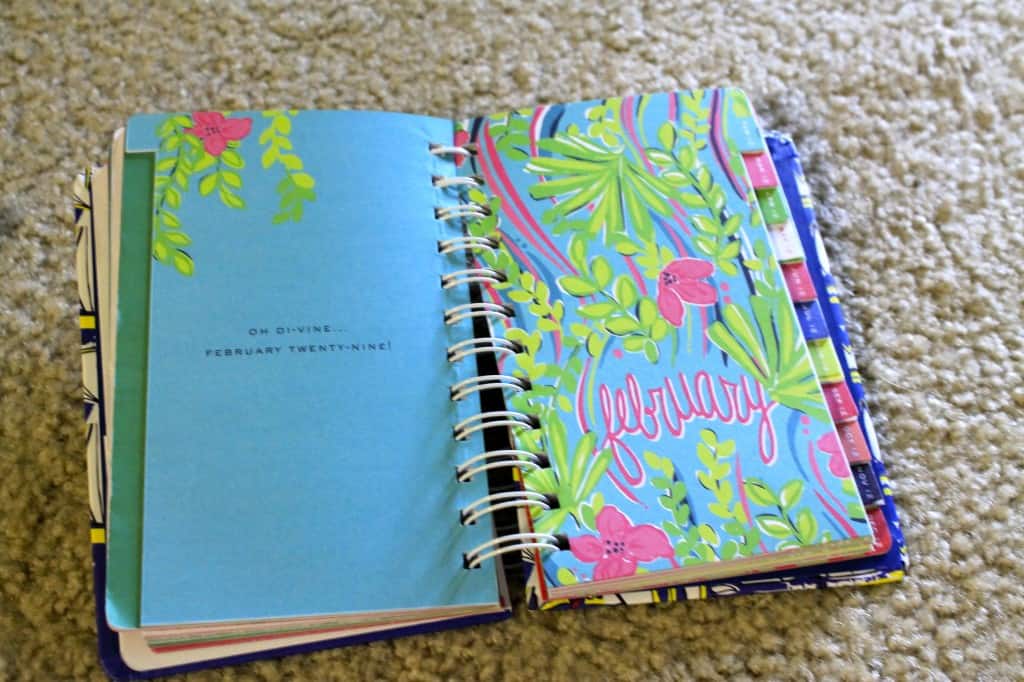 It's easy to pull these spiral bound calendars apart. Each horizontal spiral is separate, so all you have to do is (easily) bend them straight and pull the pages off.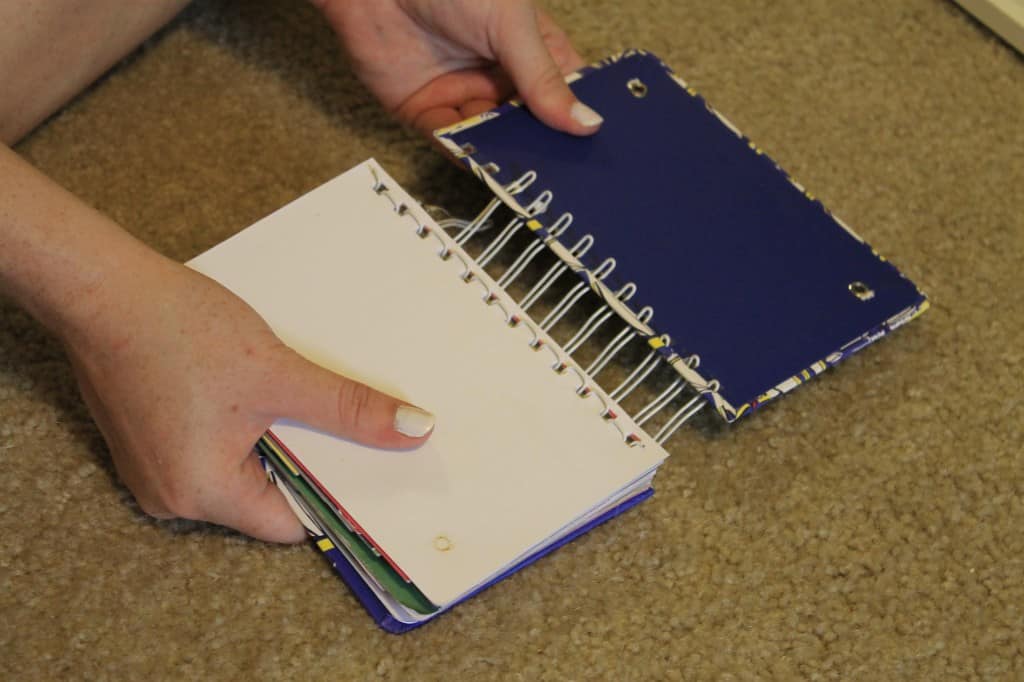 My frame was a side-by-side 3″x5″ frame from Target. Calendars and planners come in different sizes, so obviously measure yours first to determine what size frame you'll need. If you want to just frame the monthly page, you will only need a single frame. I wanted to display the monthly page and the little Lilly saying that appears on the page opposite of the monthly titles, so I chose this one. So many possibilities!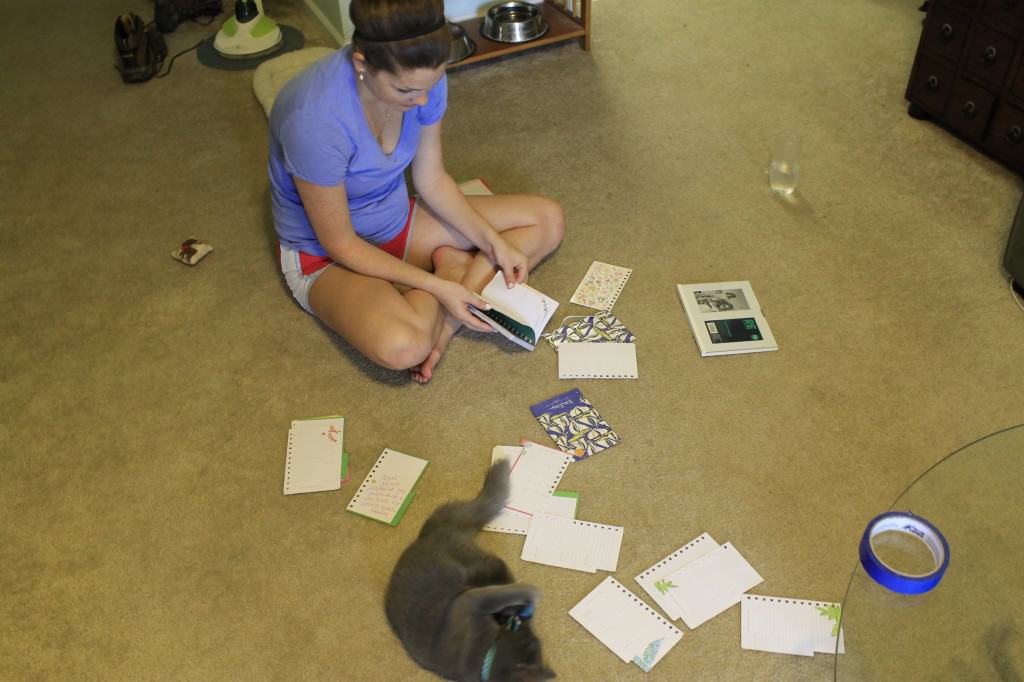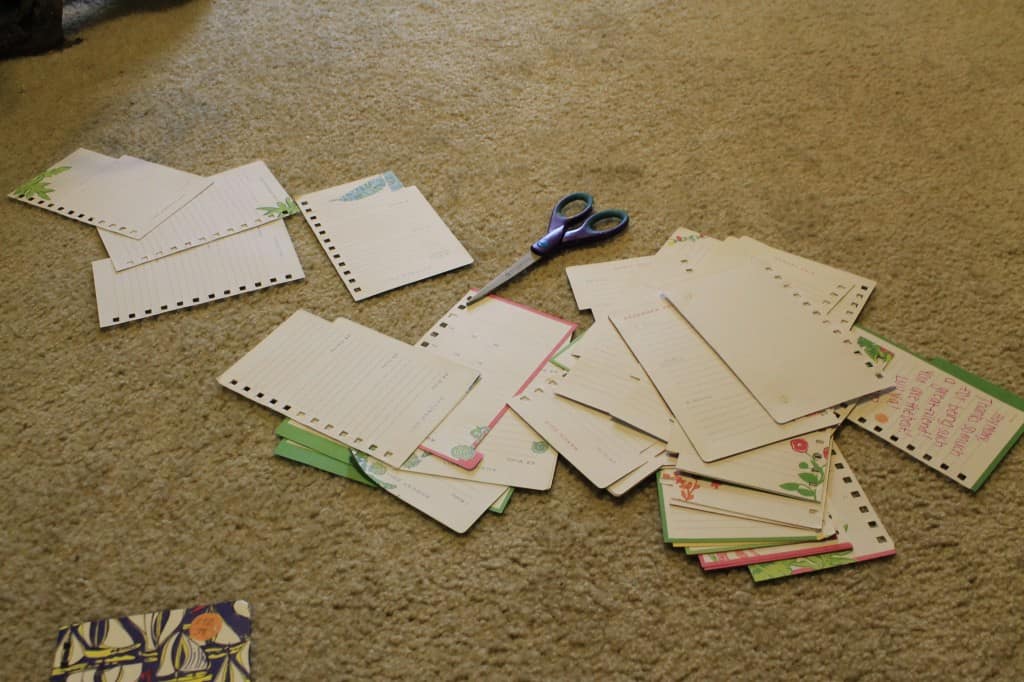 Trash pieces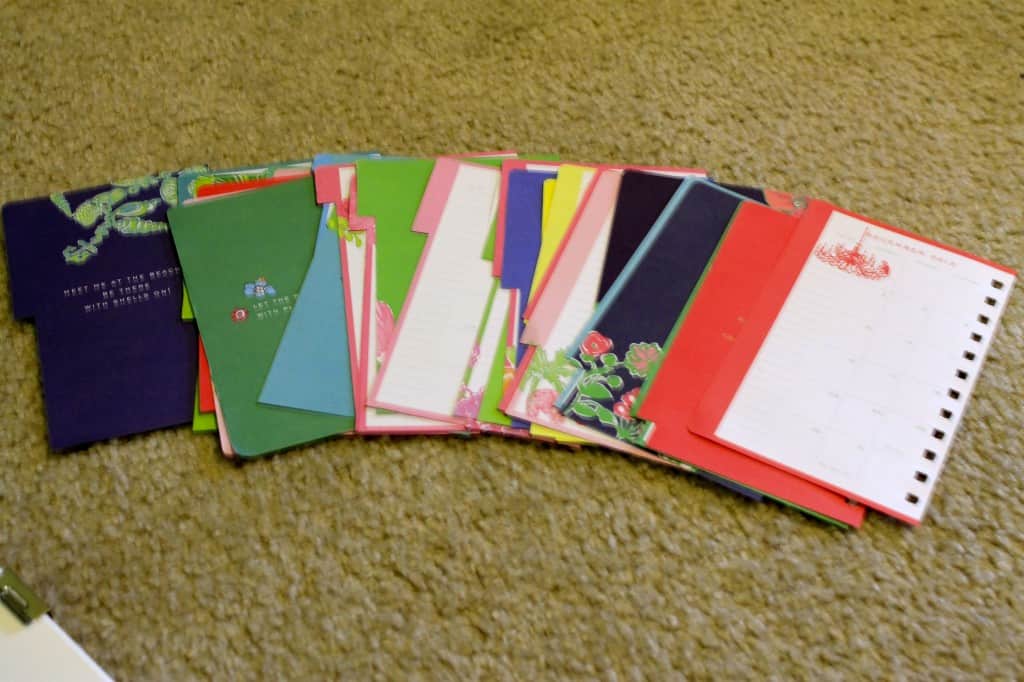 The pieces I used!
Then, trim your pages to fit your frame. You don't need to make it exactly the size of the hole- if your frame has a matte, you can hide some behind there. I just had to trim off the hole punches side and about half an inch off the bottom of each page. Obviously, what you need to trim depends on your calendar and frame. Lay it out and base it off your situation.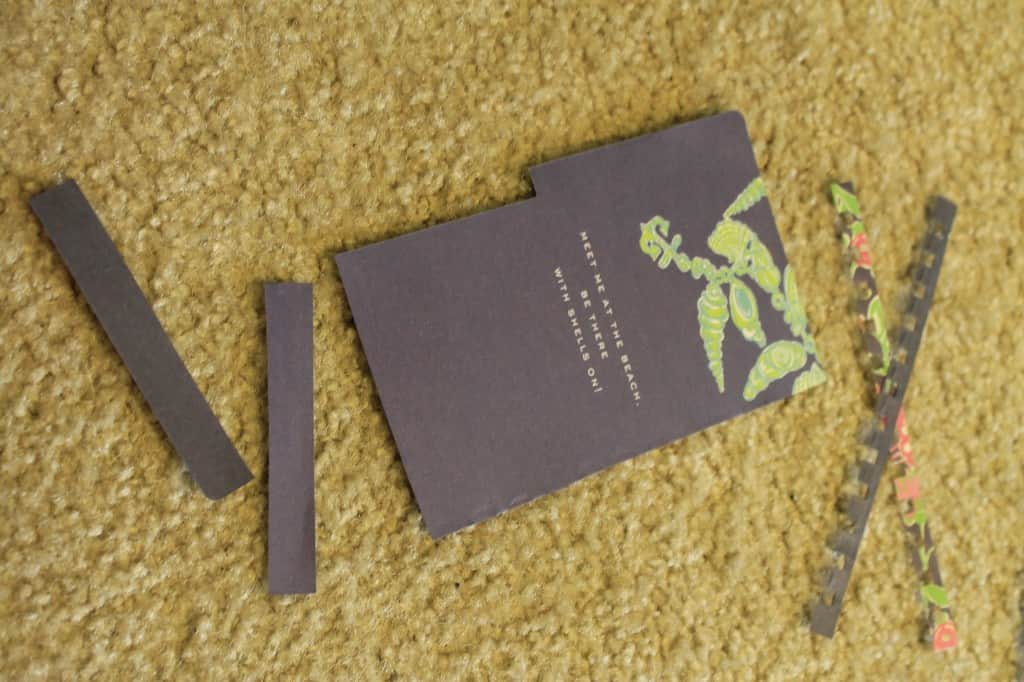 I used the folder page that comes in the front of the calendar to store the pages not in use. My planner goes from August through the next December, so I have 2 choices for August, September, October, November, and December each year 🙂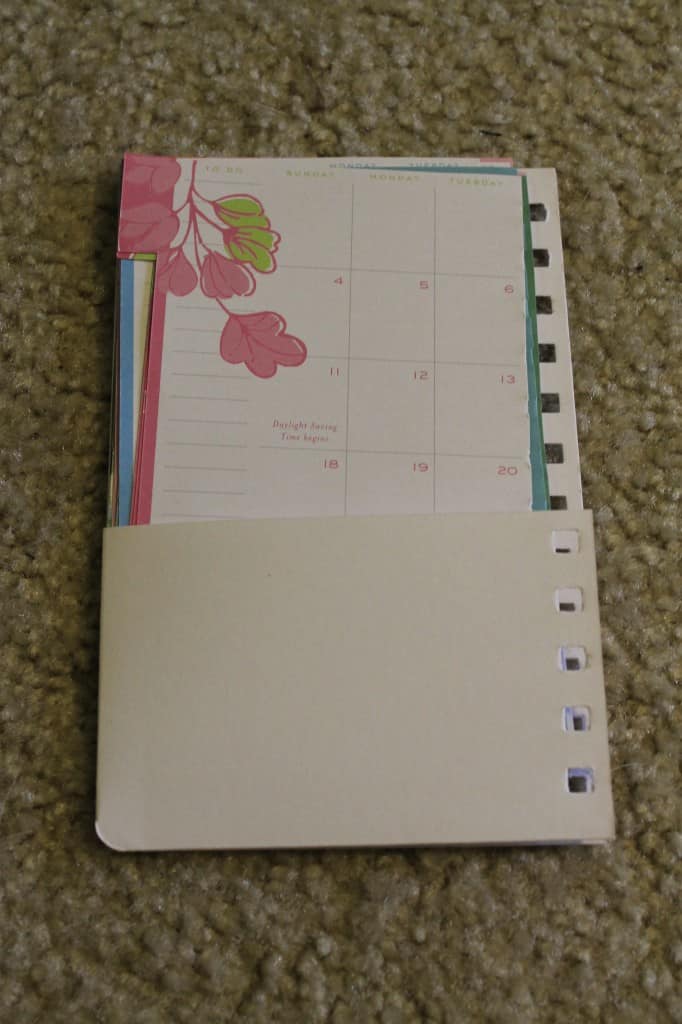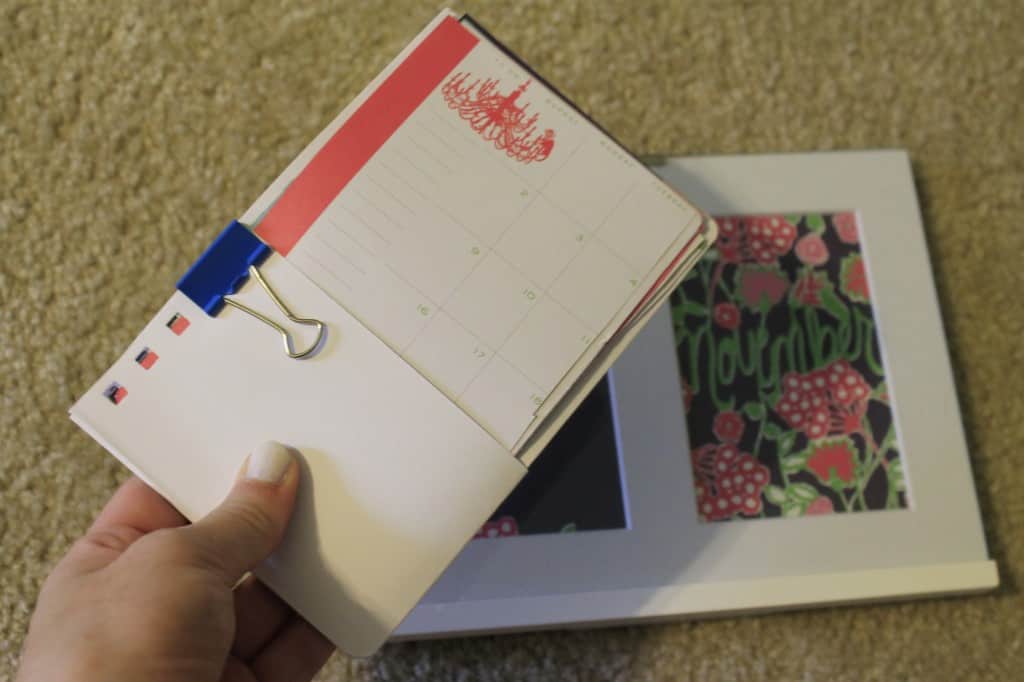 Ta-da! Super easy, and super cute! I like how I don't have to change the calendar except once a month – I'm pretty bad about remembering to do things any more often than that! You could do this with any pretty planner or calendar.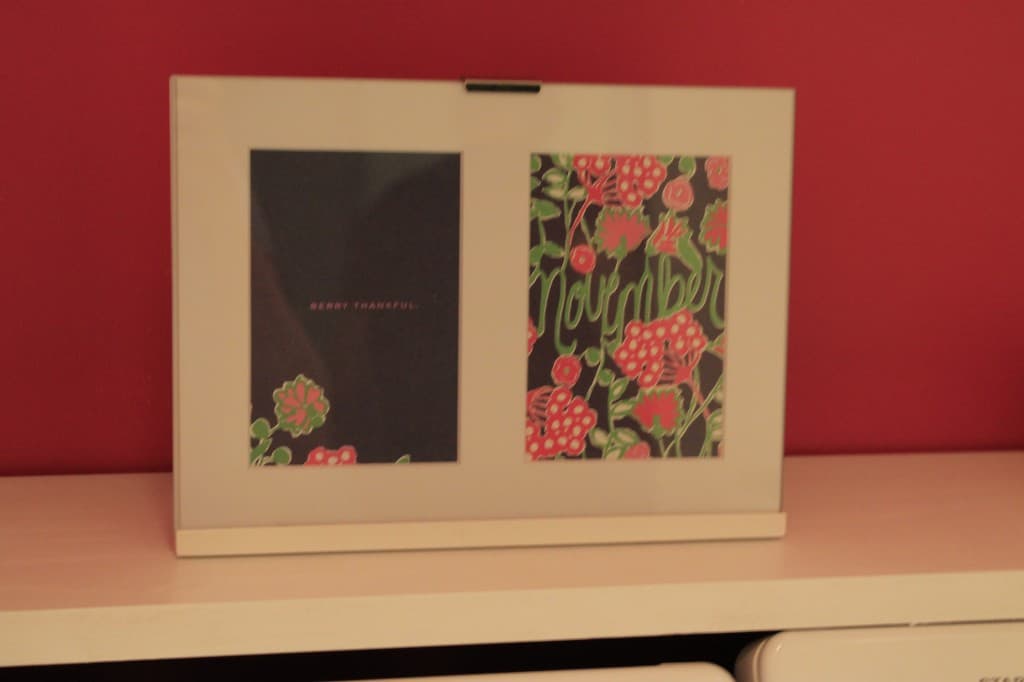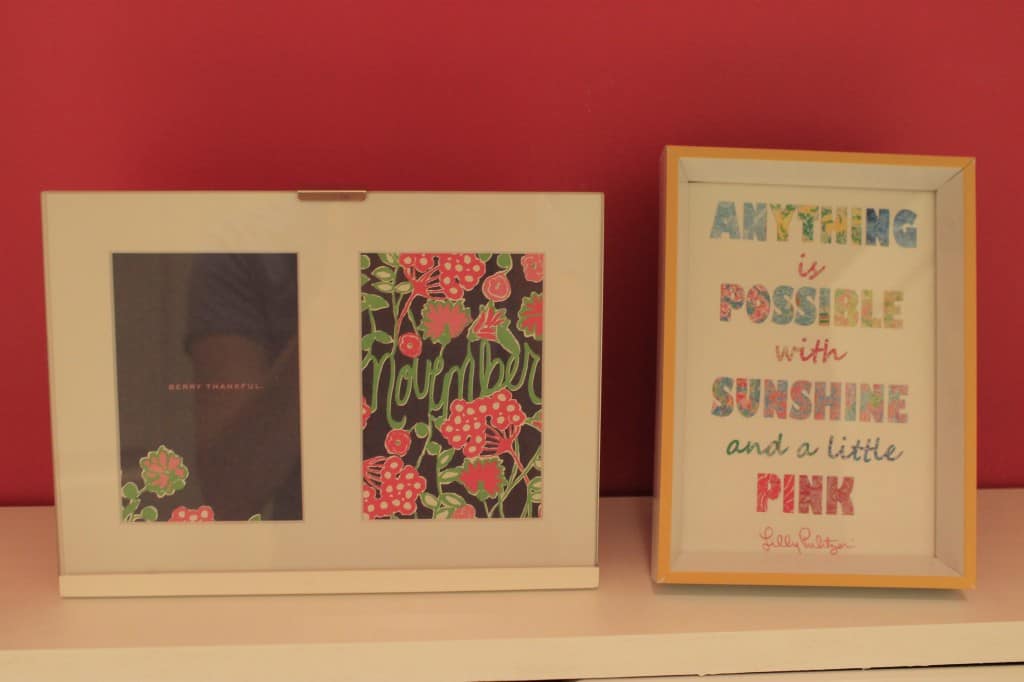 It's a great way to jazz up any space – it would be great on a desk, especially! I sat mine on a shelf in a new fun project room – can't wait to share later this week where she's living in my condo!