If you follow me on Instagram then you know about all of the progress that's been going on in our kitchen in the past week. One of the big decisions that we made was the one that we weighed in on here. We ended up going with Option One, which was not the most popular option. On the post, most everyone wanted me to paint all of the cabinets white. In real life, my friends were trying to talk me out of the green island hard. It's so colorful they said. It's a lot!
Well, here I am. I am Morgan, I am colorful, I am a lot.
The green color makes me happy. If in ~5 years when we go to sell this place our realtor advises us to change it then painting it white is a one day $30 fix. Until then, I am decorating to make me happy. Take a look in my closet and you know that safe white just isn't my jam.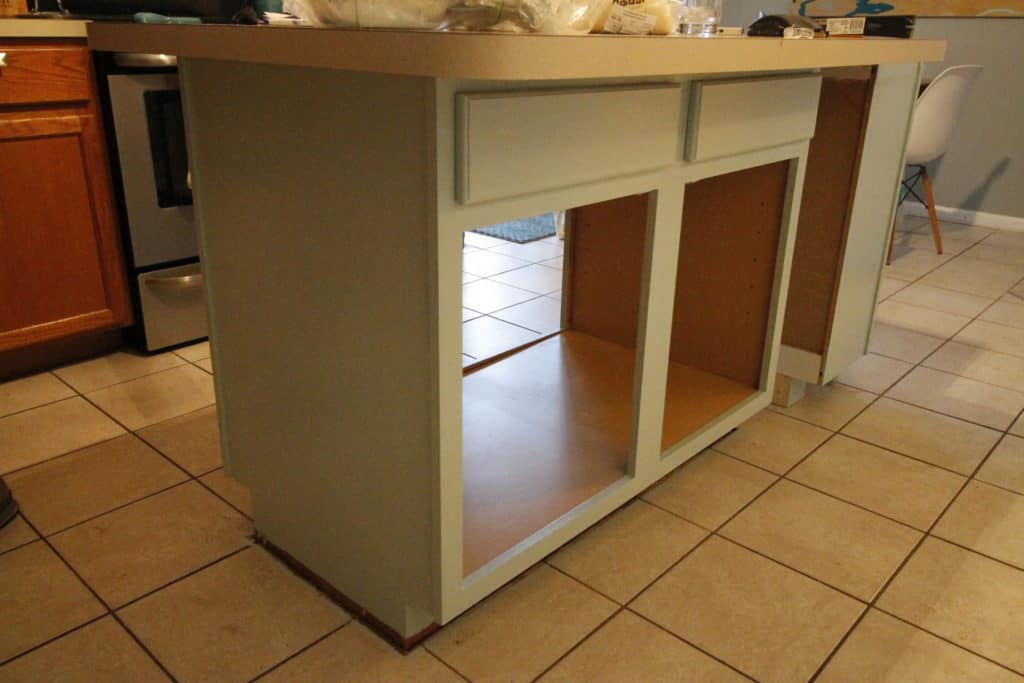 So, I painted the island the same Watery as our front door. An honestly, y'all, it's stunning. If I hadn't already bought the white paint for the other cabinets, I would be mighty tempted to do them all this color. I haven't painted the other cabinets yet – I'll be doing those white this weekend – and then I'll be back with an update for you. But until then, here is some gorgeous inspiration that helped push me over the edge towards this decision: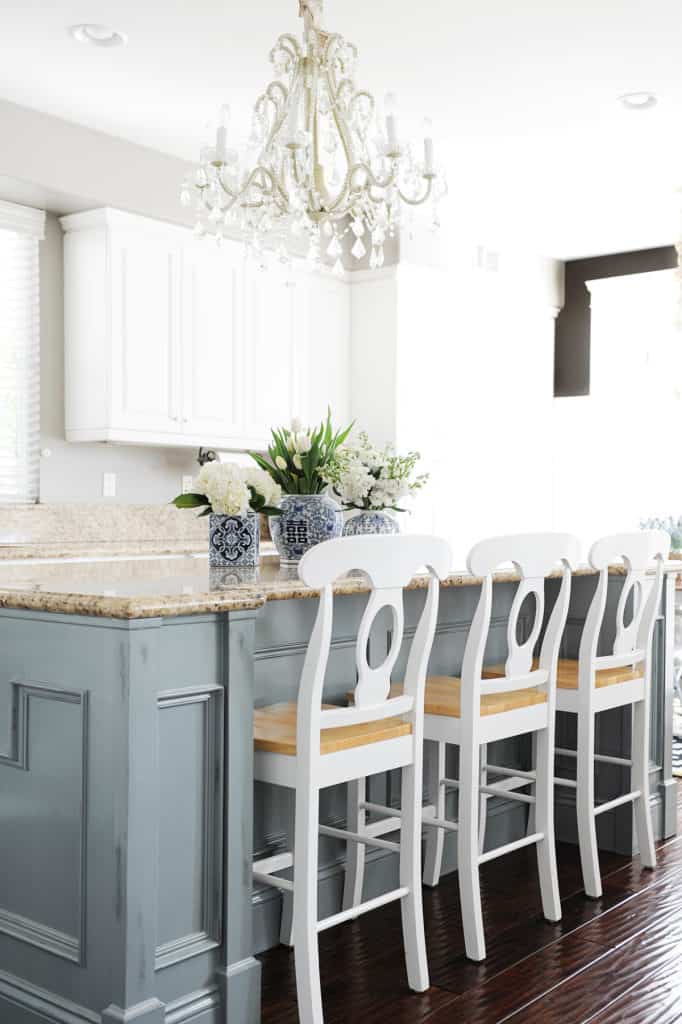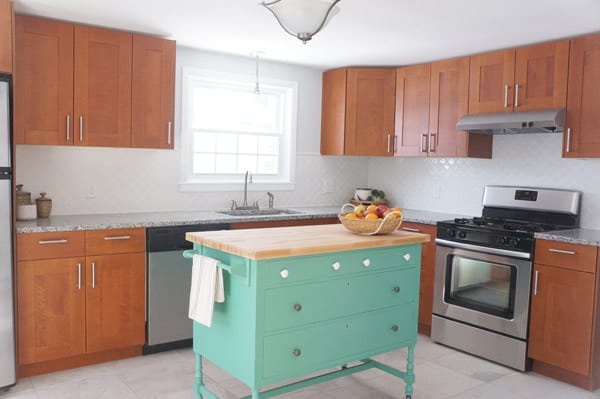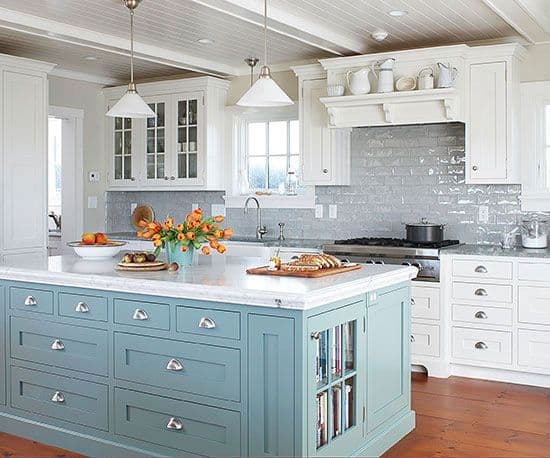 Have you taken any risks lately?