As I shared in the most recent condo tour, I really haven't done anything except paint the kitchen. I knew that I wanted to feature some art on the far wall next to the fridge. My initial thought was a gallery wall. When I was deciding on what I wanted to feature, I realized that I have tons of food-centric instagram pictures. (Want to see? Follow me @CharlestonCrafted!)
I considered some sort of wall-collage of photos, and while googling around, discovered Printstagram- an awesome website that offers a variety of products, including a poster.
The entire process was very simple. I chose the smaller size (20″x30″) and the white background. Then you linked to your instagram account and select the photos that you'd like to feature.
I chose to create an 8×12 photo grid (for 96 total). You can have 54, 96, 150, 216, 294, or 384. The more pictures, the smaller they will be. I actually intended to do 54 but had too many pictures to narrow down!
That's all you do! The poster was $25 and was at my house by the end of the week. We were PUMPED at how amazing it looked. They're printed on photo paper and are just an amazing quality.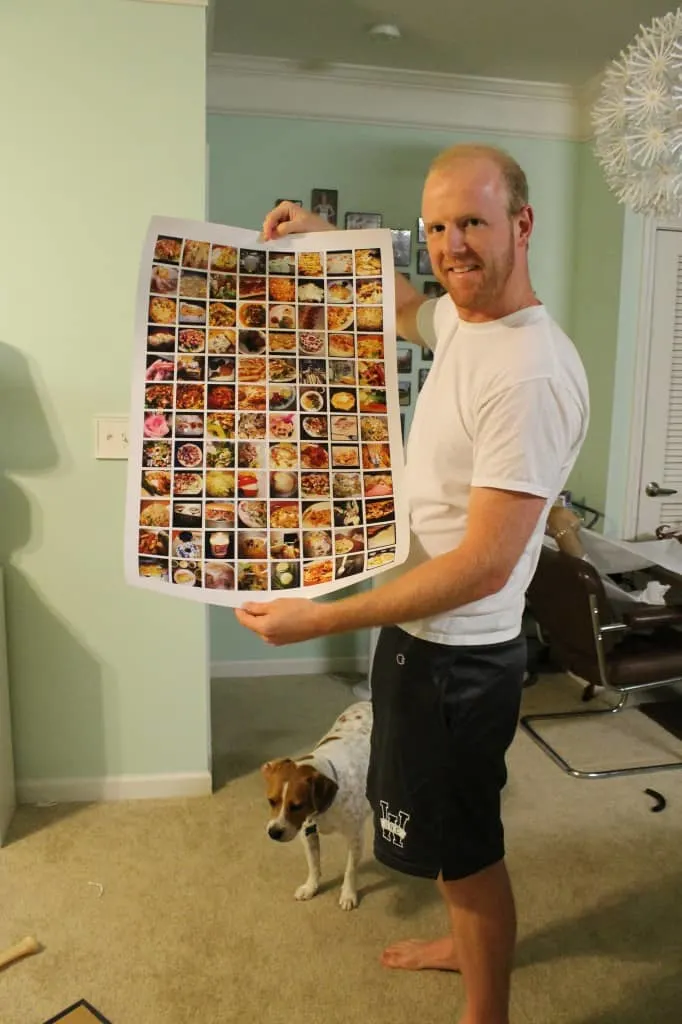 I knew I wanted to frame the picture to make it look more polished. I had 2 poster frames in storage from my old apartment. I knew I hoarded Marilyn for a reason!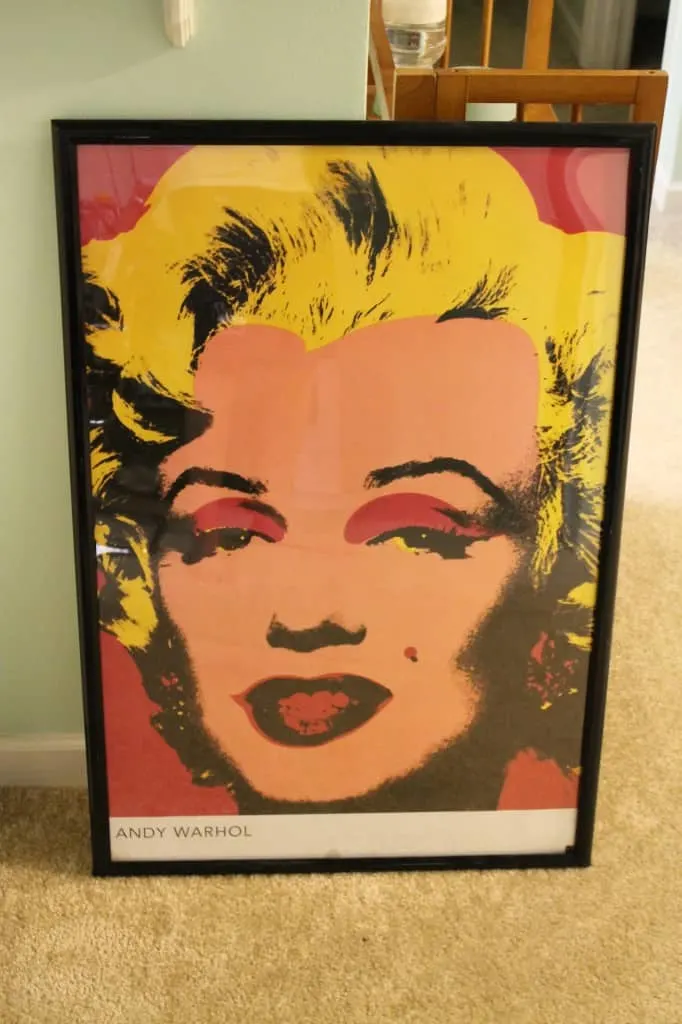 These types of frames (from Walmart) are really annoying to open. They have little metal brads to hold the cardboard backing into place. I recommend using a flat head screw driver to open them up.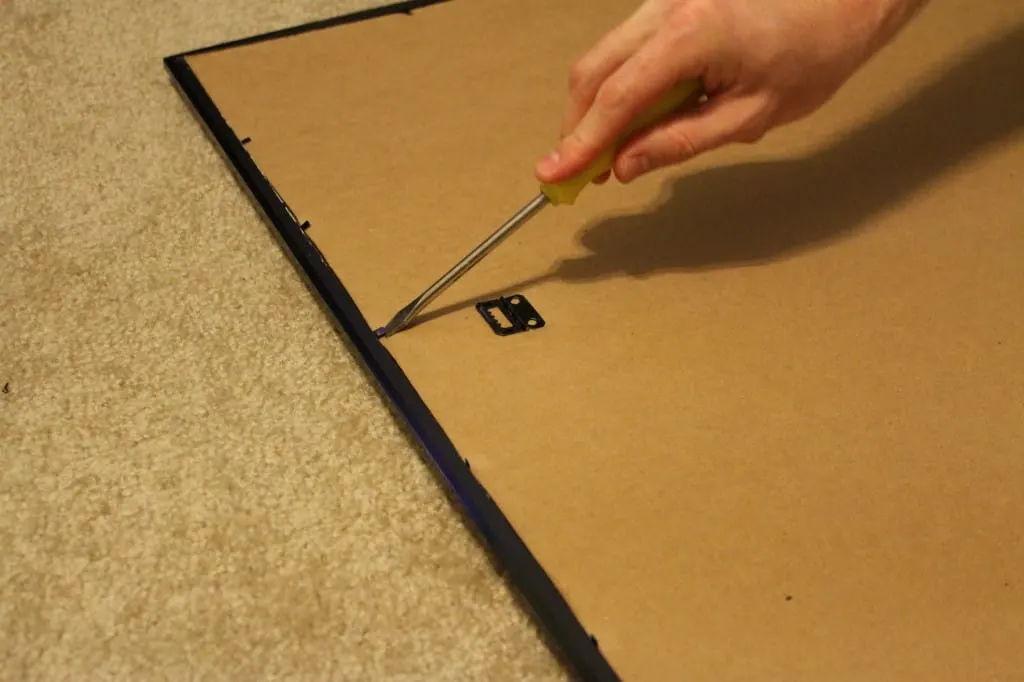 This frame was actually 24″x36″. So, we decided to flip the poster around and use the white side as "matting" for the new poster.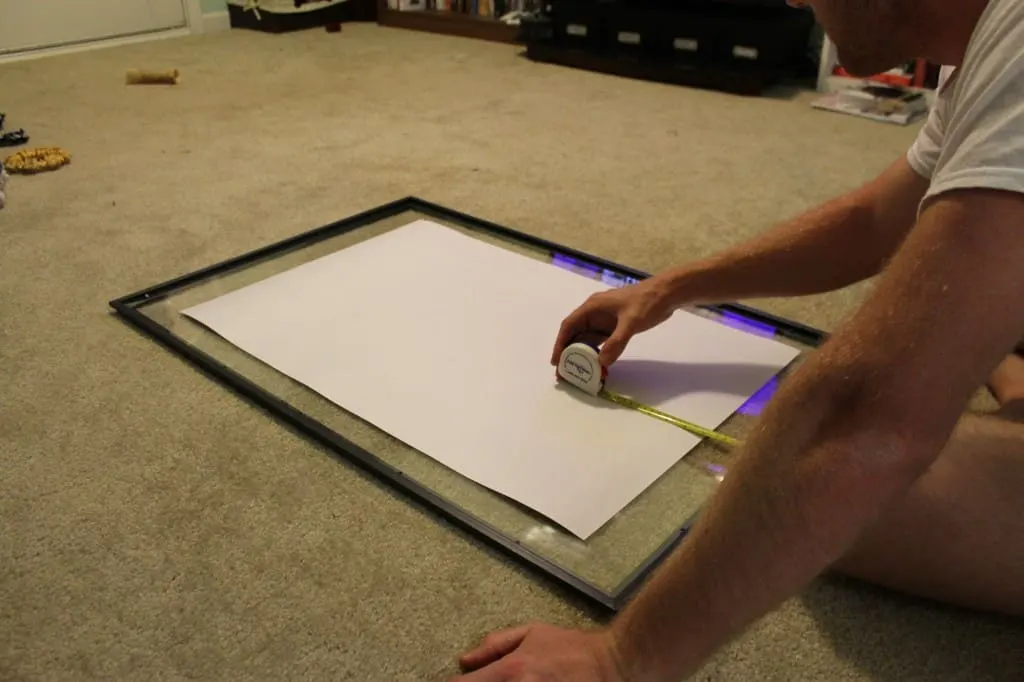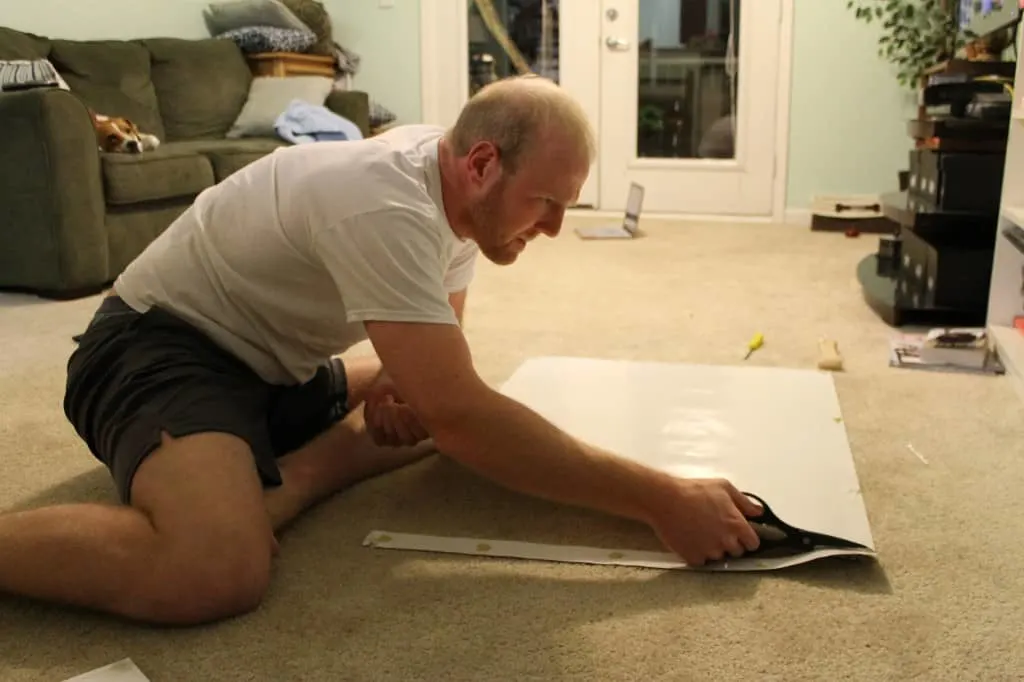 We used little rolls of tape to attache the poster to the matting.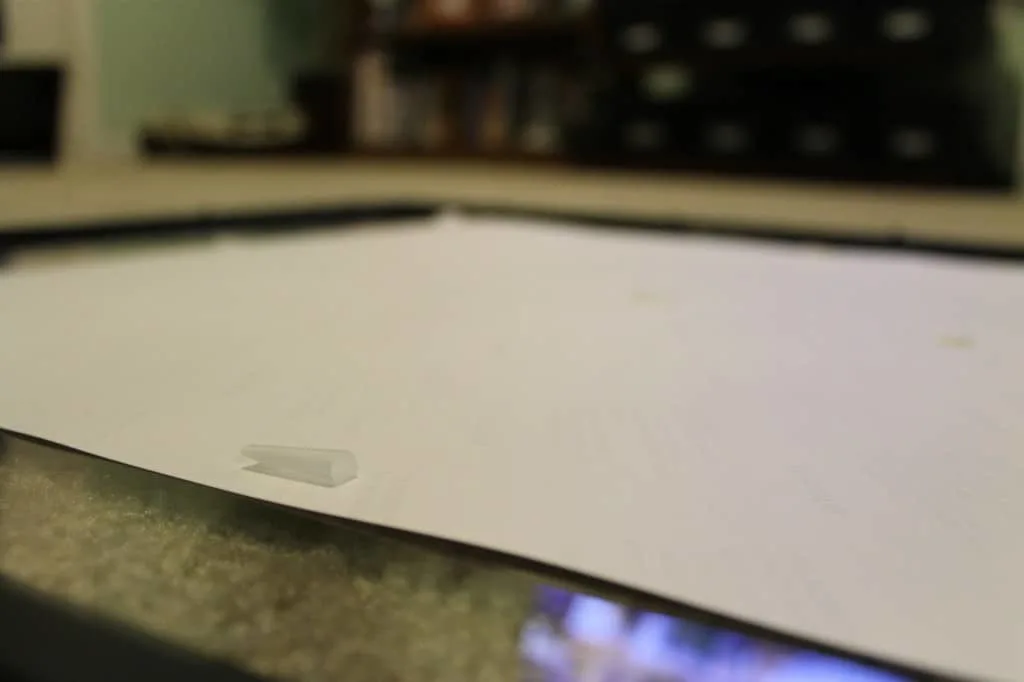 We simply hung it up with two small nails. Here's how the space looked before: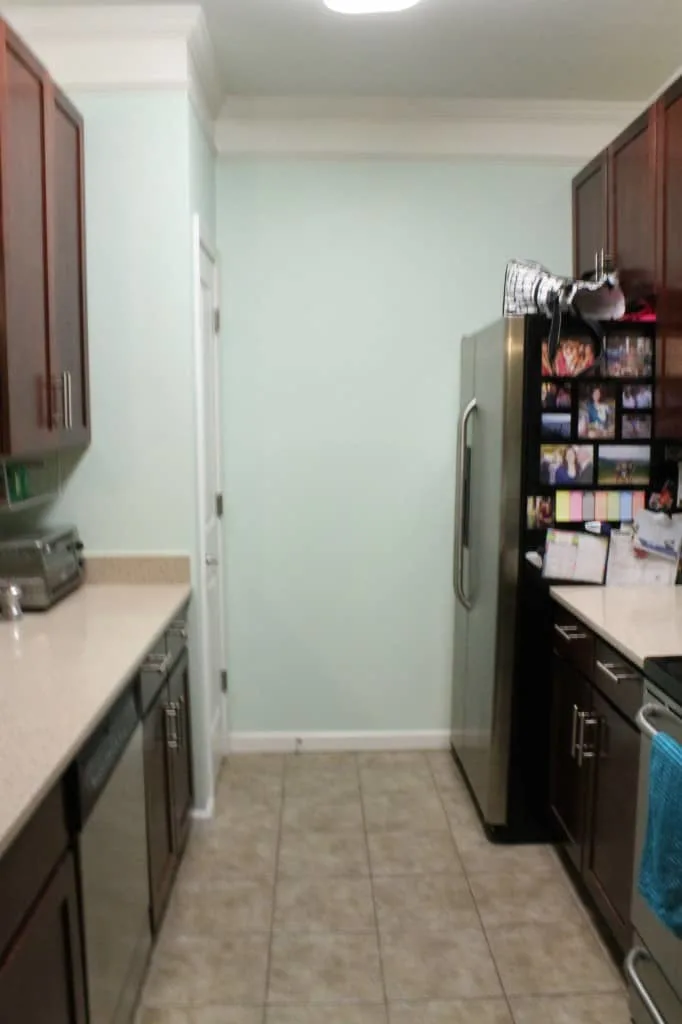 And here it is with the framed poster: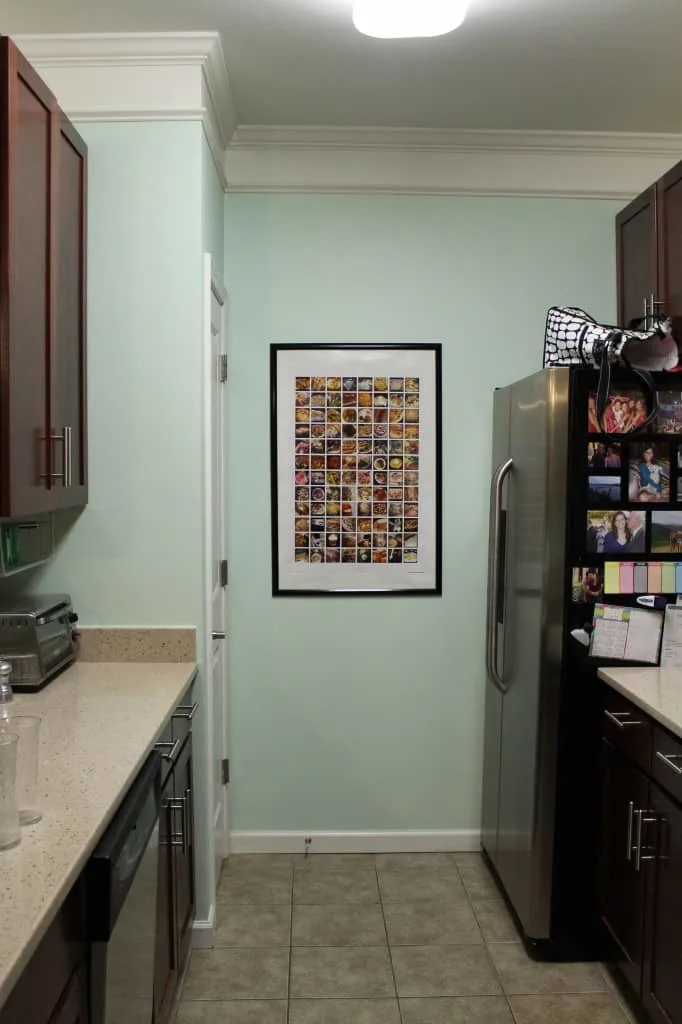 I love the posted but was not in love with the matting around the frame. So, I headed off to Walmart and grabbed another frame.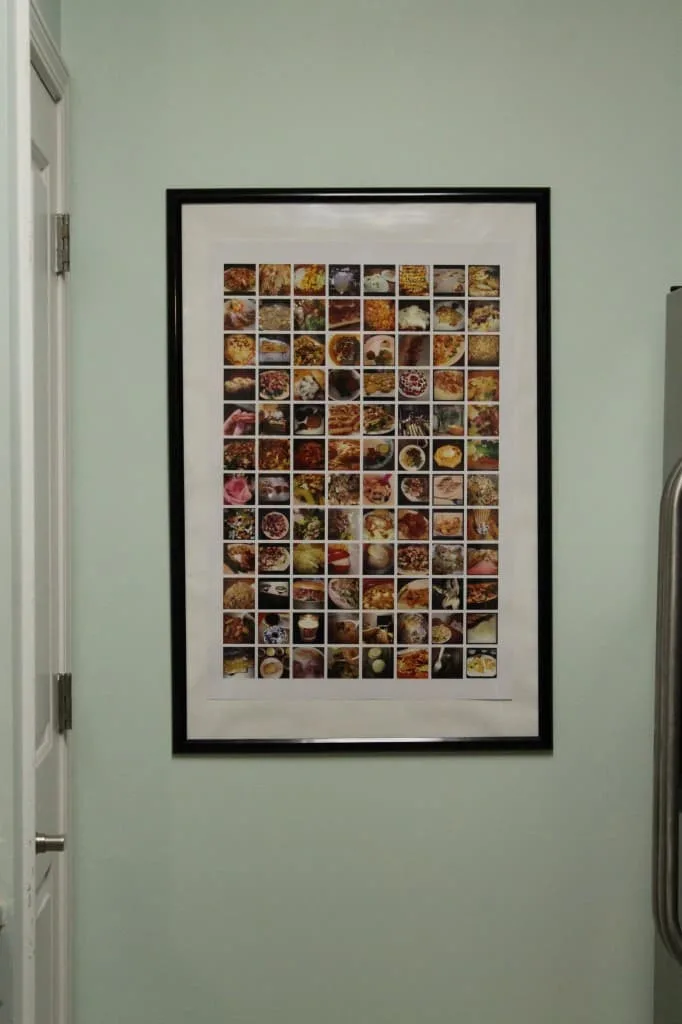 I grabbed a 24″x30″ frame instead. I got it home, ripped it open, and realized that I got the wrong size again. Sigh. I stuck it in there anyways and decided I was ok with it- ok enough to not want to go back to Walmart. Here it is: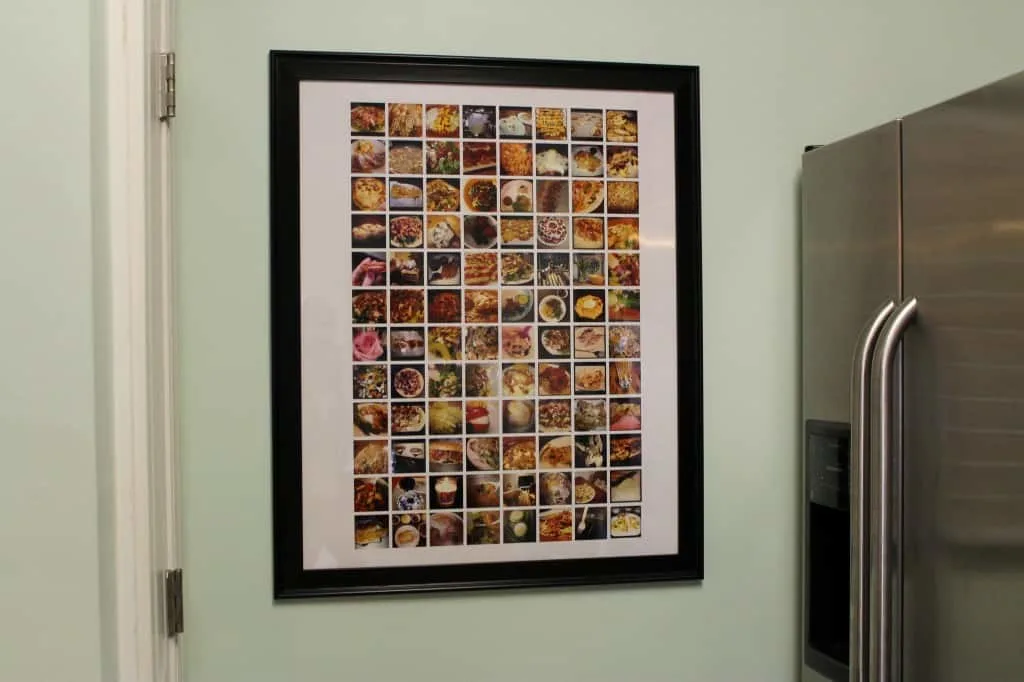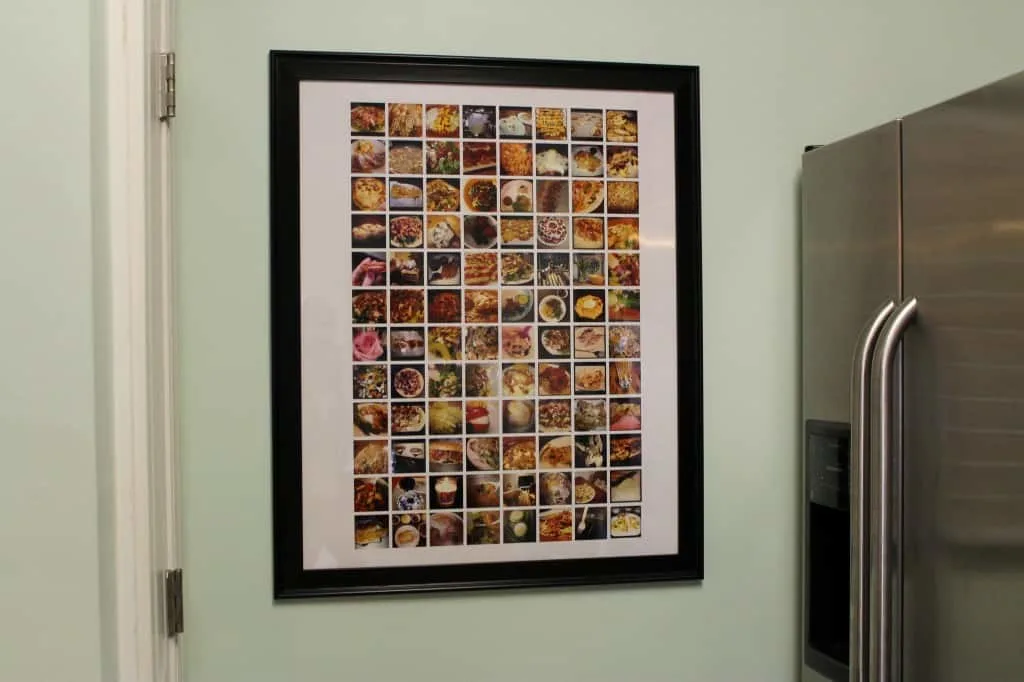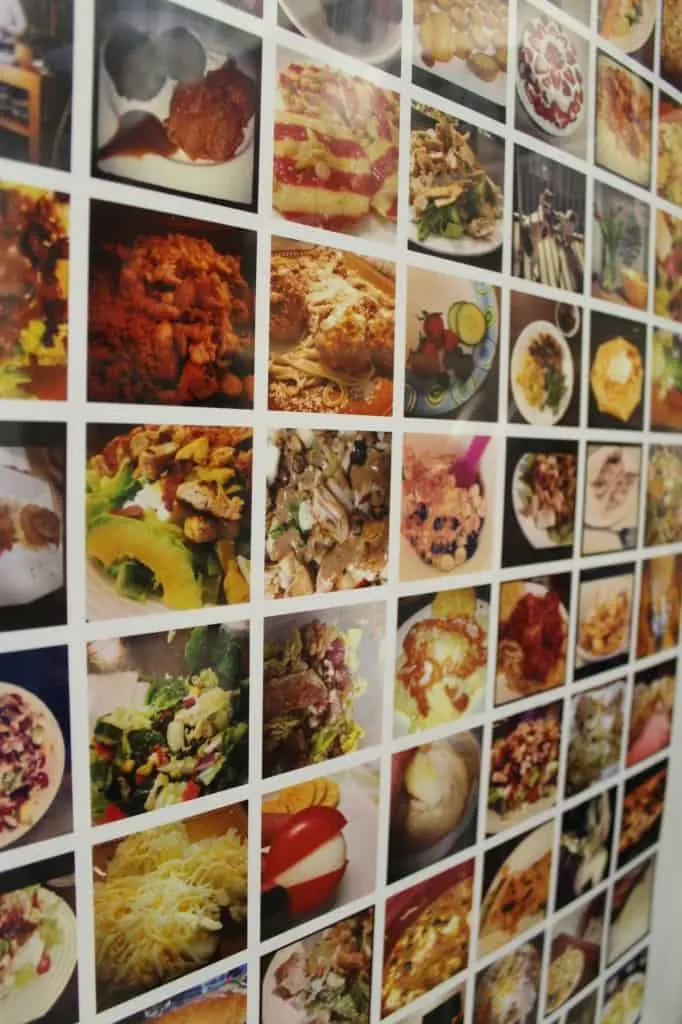 Sa-woon. It is just delicious & I am in L-O-V-E!
How do you dress up your kitchen? What do you do with your instagram pictures??