I was so excited to mix up my decor and start transitioning into Fall! One of the big things that I like to change up seasonally is the wreath on my front door. However, I decided instead of using a wreath form, this time I would make a tobacco basket wreath!
The basket is really beautiful and interesting. However – I did hit a snag! The basket is too deep for my glass screen door to close over it. Oops! Keep that in mind you have a similar situation.
Anyways, this is a really easy wreath to make. It will take you less than 30 minutes and you don't need any special tools – just floral wire and scissors! You could also always use hot glue to attach anything to the basket!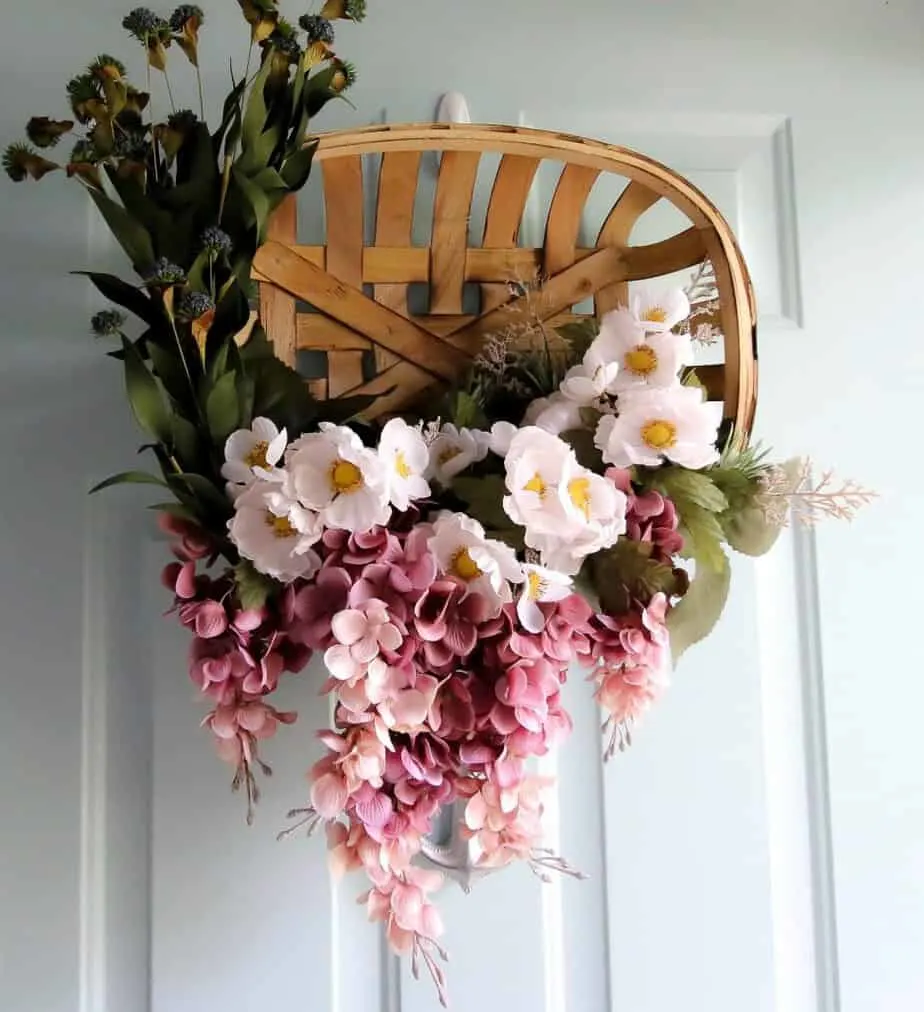 What is a tobacco basket?
A tobacco basket is a style of basket that was historically used to take tobacco to the market. I am a North Carolina native, and these are really big decor items in this part of the country. However, you can buy reproductions many places!
Tobacco baskets have become really popular decor pieces as the Farmhouse look has gotten popular (thanks Joanna Gaines!)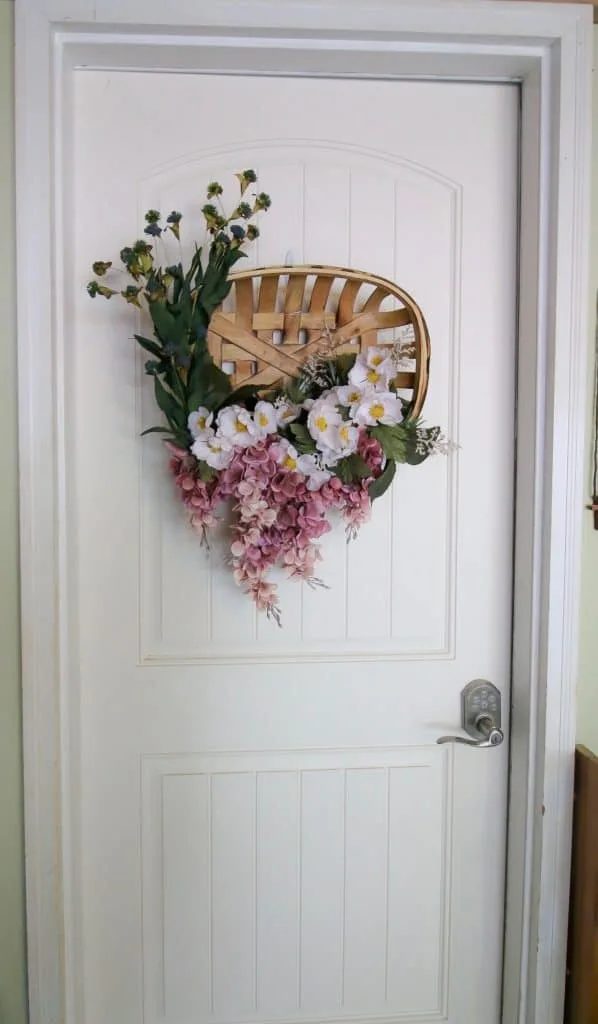 Where to get a tobacco basket
I got my tobacco basket at Michaels. I have also seen similar ones at Hobby Lobby, TJ Maxx, Target, and even on Amazon.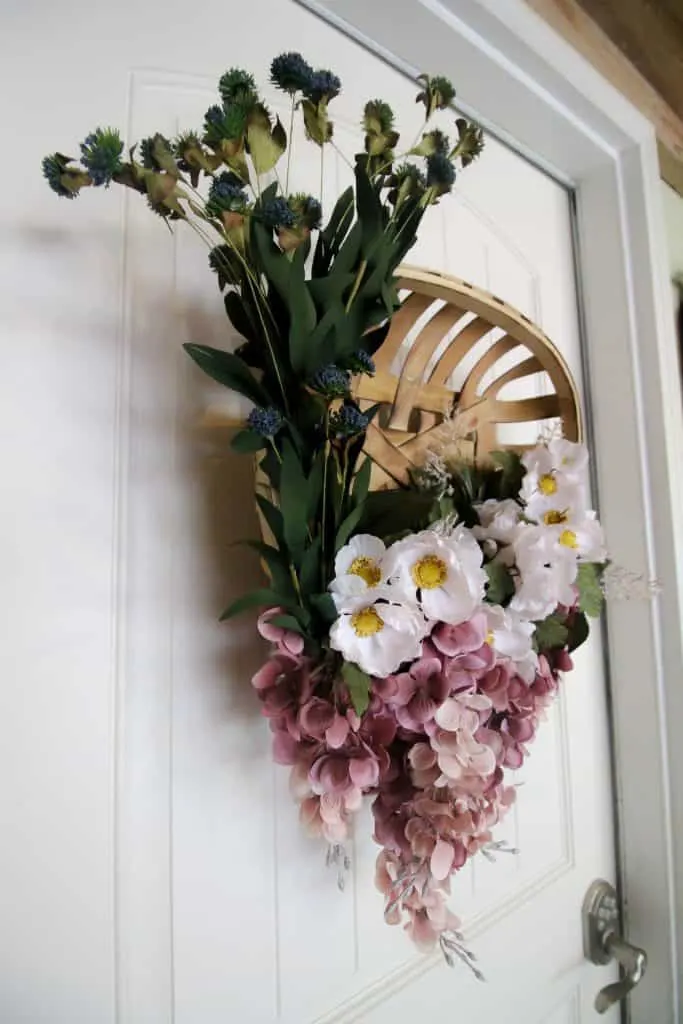 How to attach flowers to the tobacco basket
It is really easy to attach florals, flowers, or greenery to a tobacco basket. Whether you use fresh or faux:
Lay out your florals in the basket to determine the general layout and look you like.
Stick the stems of the flowers through the basket.
Flip the basket upside down. Use floral wire to attach to basket.
Trim any excess stems.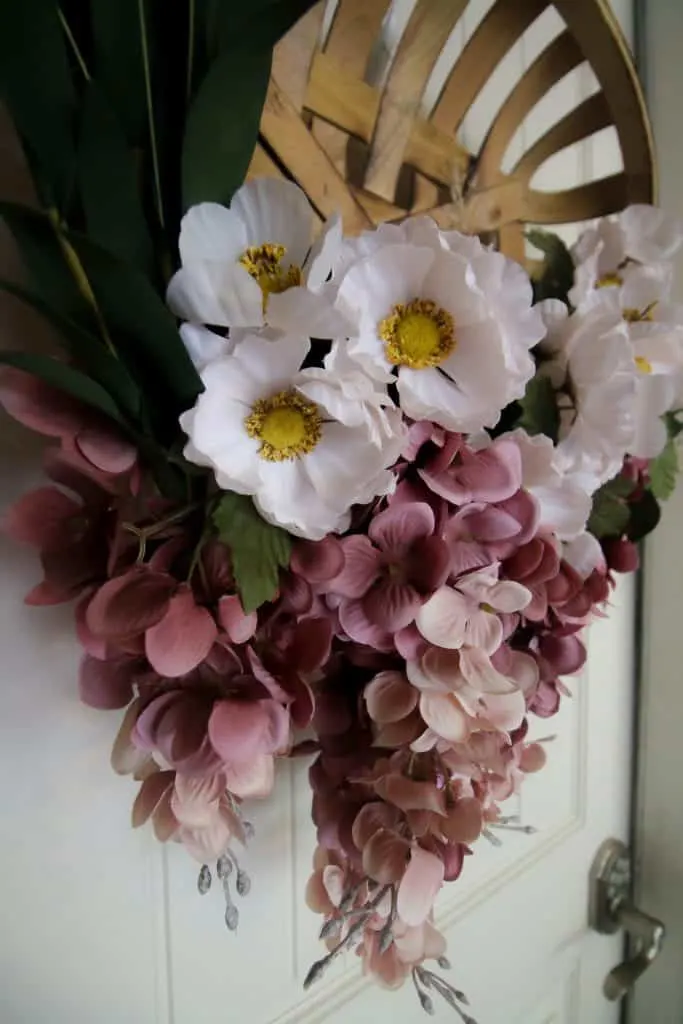 How to hang the basket on the door
To hang my basket, I used floral wire to create a loop on the top. I hung that on a command hook that lives on our door to hold wreaths. Super easy!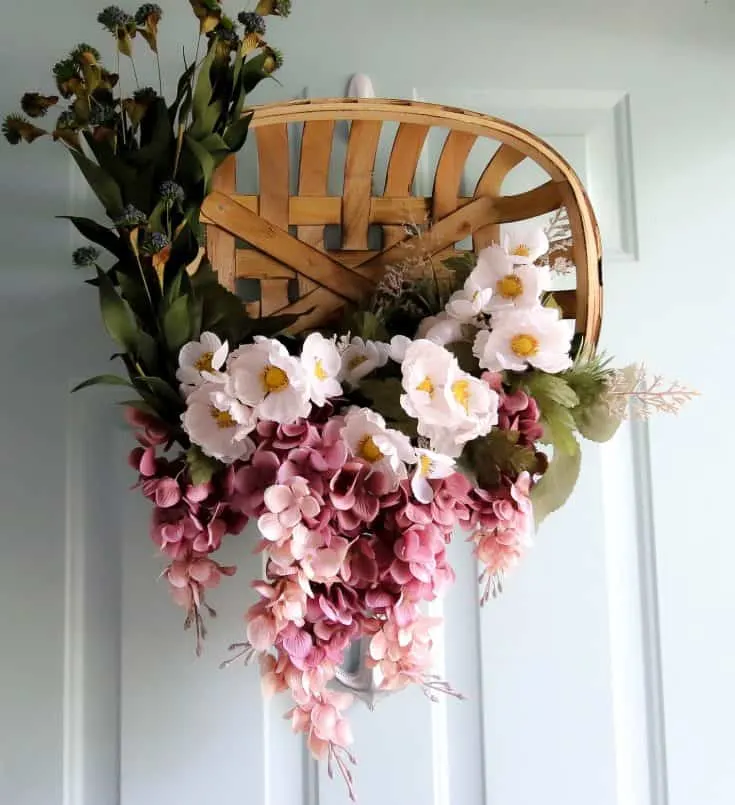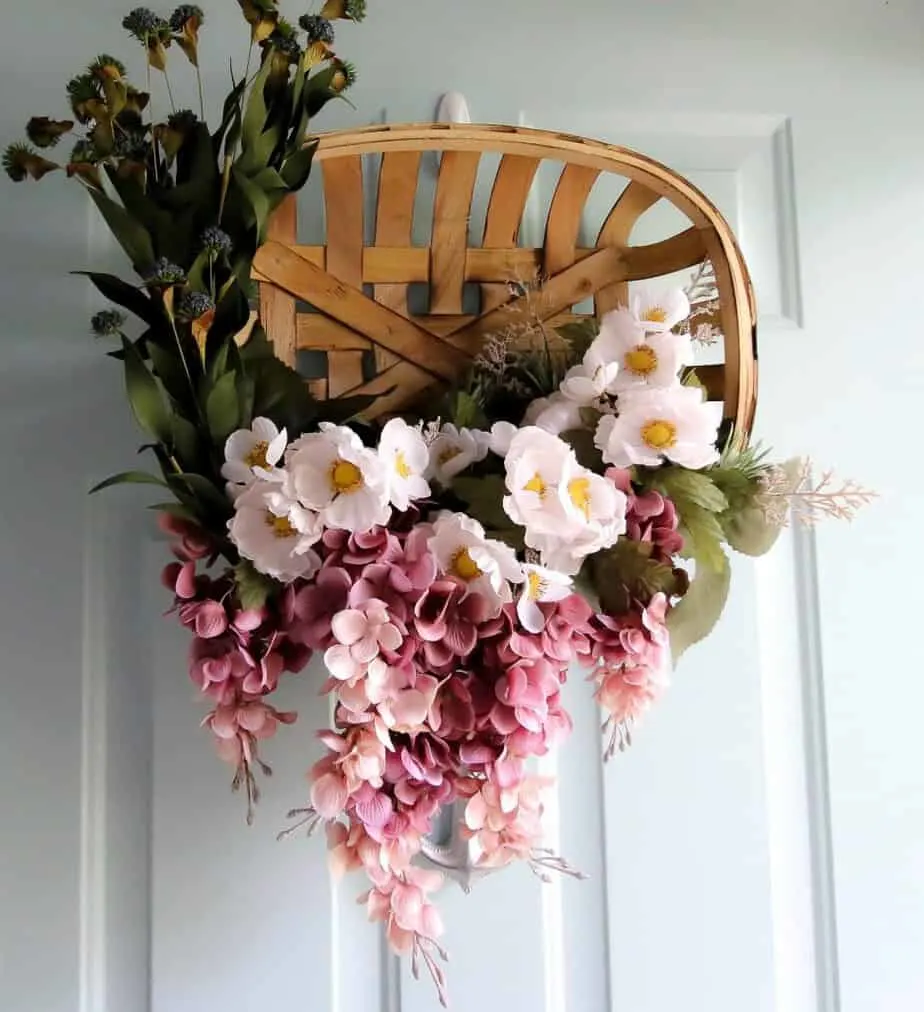 Yield:

1 wreath
How to make a tobacco basket wreath
Tobacco baskets are a great alternative to traditional wreaths. Here is how to make and hang one!
Materials
Tobacco basket
Floral wire
Flowers or greenery
Instructions
First attach a loop of wire to the top of the basket. I looped around several times in a figure 8 pattern. This will be used to hang the basket.
Now, lay out your florals in the basket. Decide on your layout. I like to keep my wreaths a bit off center, but go with any look you like.
Once you are settled on a design, stick the stems of the florals through the basket so they poke out the back.
Flip the basket upside down.
Use floral wire to attach the florals to the basket. Wrap tightly.
Trim excess stems.
Flip and shake to be sure everything is secure. Add more wire if needed (you can always add hot glue)
Hang and enjoy!
Recommended Products
As an Amazon Associate and member of other affiliate programs, I earn from qualifying purchases.
Would you ever use a basket for a wreath? I'd love to see what you have made!