Want to add a spooky touch to your indoor halloween decorations? Here's how to make a faux carnivorous plant for Halloween!
Halloween is such a fun holiday to decorate for her because she can really be silly and do things she wouldn't normally do.
This year I decided to go with a carnivorous plant theme for our mantle in our living room. I was originally inspired by the giant carnivorous plant pumpkins, but wanted some thing on a smaller scale to sort of fill in some of the empty spaces on the mantle.
When I was popping around Pinterest, I landed on this HGTV tutorial, and had to make my own version.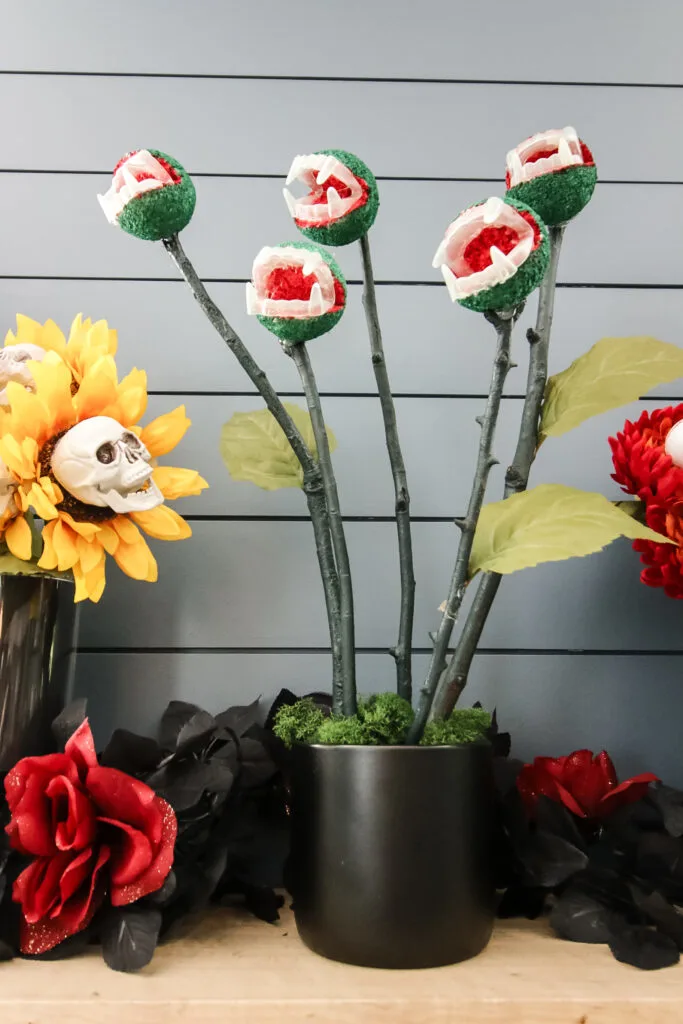 To be honest, I was shocked at how easy these were to make and how cute they turned out.
I really wish I had made about two dozen of them to make a really giant bushy plant.
You could also put these on sticks and stick them into actual house plants that you have as a cute little pick for the holiday season.
Whatever you wanna do with him, these are so cute and make such a fun Halloween decoration or craft idea.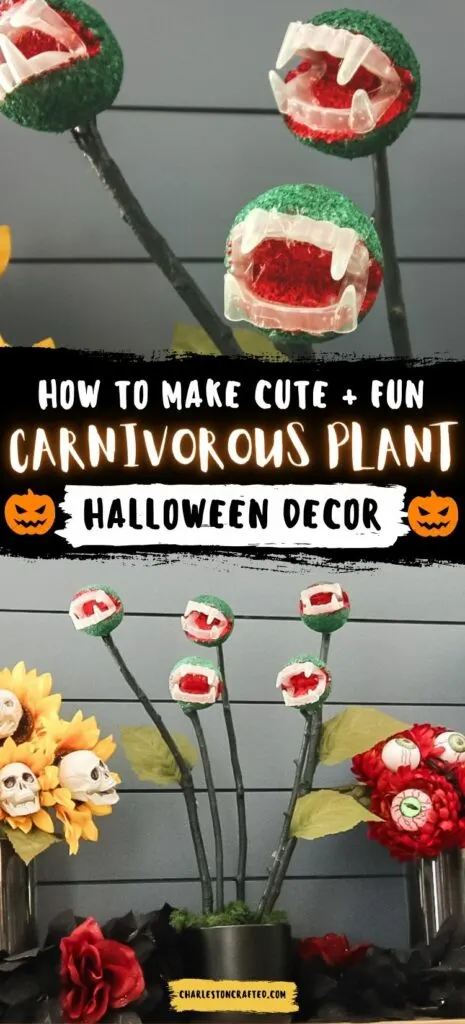 How to make a faux carnivorous plant for Halloween
Here's how easy it is to make this mini carniverous plant!
Supplies needed:
Serrated knife
Hot glue
Green paint
Red paint
Green spray paint
Sticks
Pot or vase
Floral foam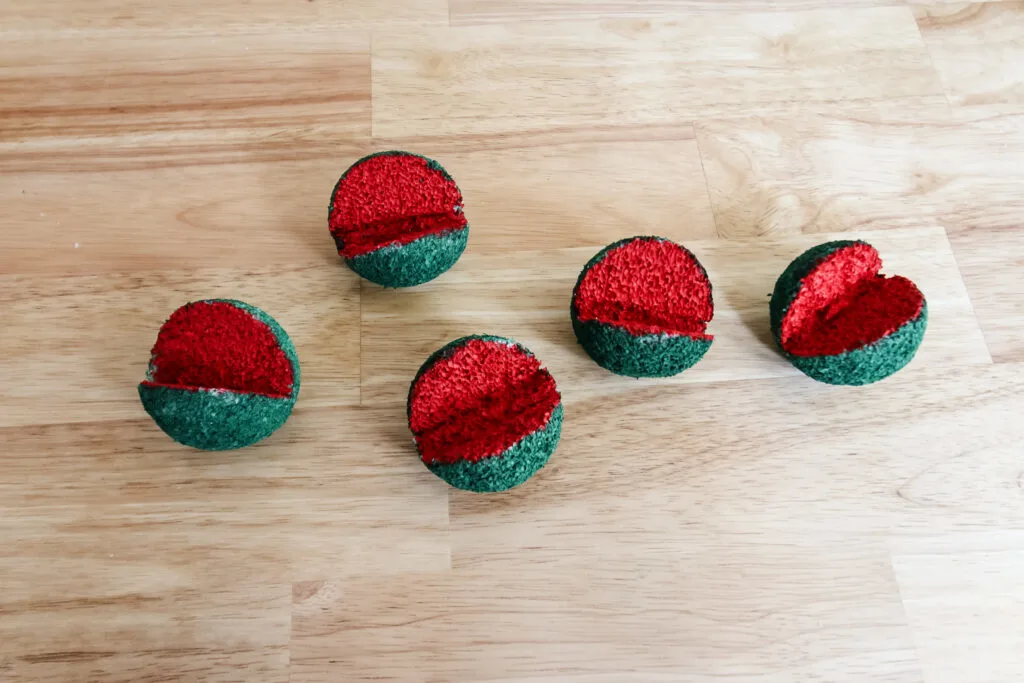 Steps to make it:
Use a serrated knife to very carefully cut a pie slide out of each of your foam circles. Be very, very careful.
Place your vampire teeth inside to be sure it's cut wide enough and adjust as necessary.
Paint the inside of each ball red and the outside green. Allow to dry.
Use hot glue to attach the teeth inside the ball.
Take sticks and decide on the desired height of the finished plant. Break sticks to appropriate length, one per plant.
Spray paint sticks green, rotating to get full coverage. Let dry.
Use hot glue to attach each plant ball to a stick stem. Let dry.
Add floral foam to a pot or vase.
Gently stab each stick stem into the floral foam, angling to give the plant dimension.
Top the foam with faux moss to cover it up
Optional – hot glue leaves onto the stems for added dimension.
Place on your mantel or tabletop and enjoy!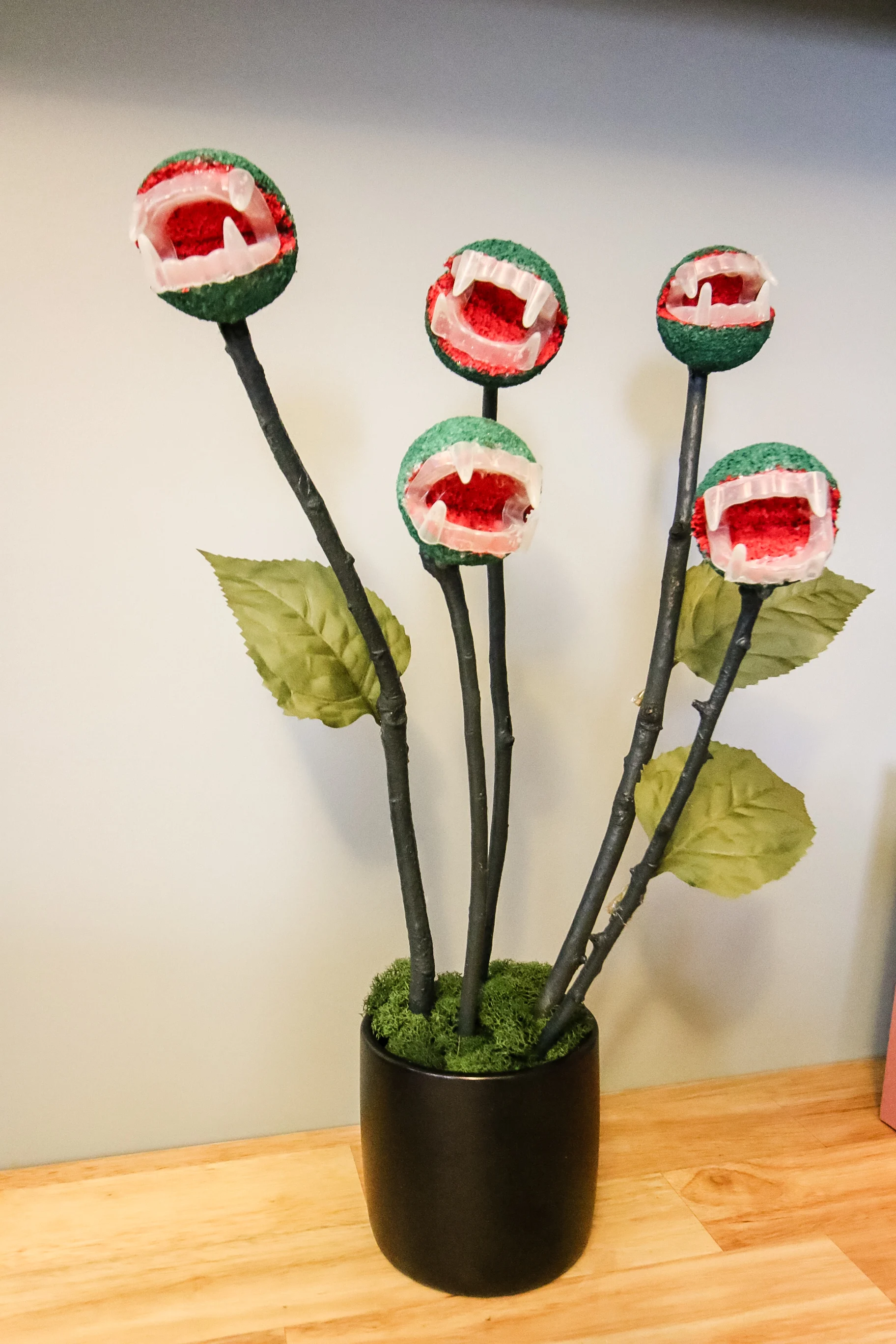 How are you decorating for Halloween?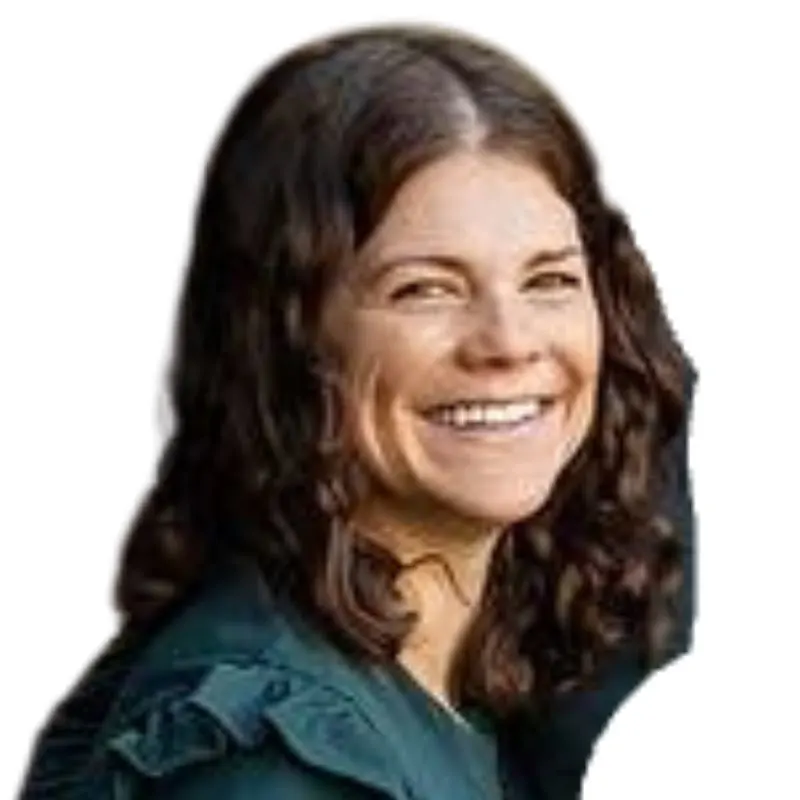 Hello, I'm Morgan, half of the creative force behind CharlestonCrafted.com! With a passion for DIY that dates back to 2012, I've transformed three homes and now I'm dedicated to helping others craft their dream spaces. Let's turn your house into a home together!