It's June and that means our garden and yard in general is seeing the benefit of summer rain and suns and is in full bloom! I had to take advantage of it's beauty to share the progress with you today. PS – see all of our garden updates as a pinned story at the top of my Instagram page!
Vegetable Garden
Our veggie garden is doing fabulously. I am glad that I put more thought into planning it than I did last year as it is much more manageable this way. The tomatoes + peppers are doing really well but the clear star of the show is the cucumber plant. It loves it's trellis and is even outgrowing it! This is only 3 plants!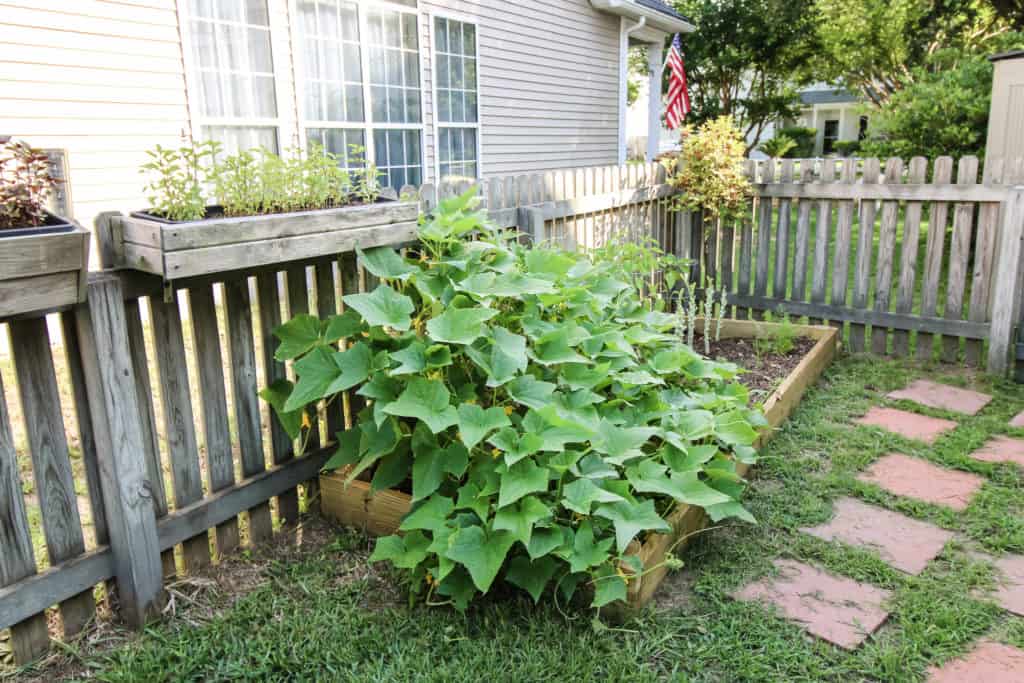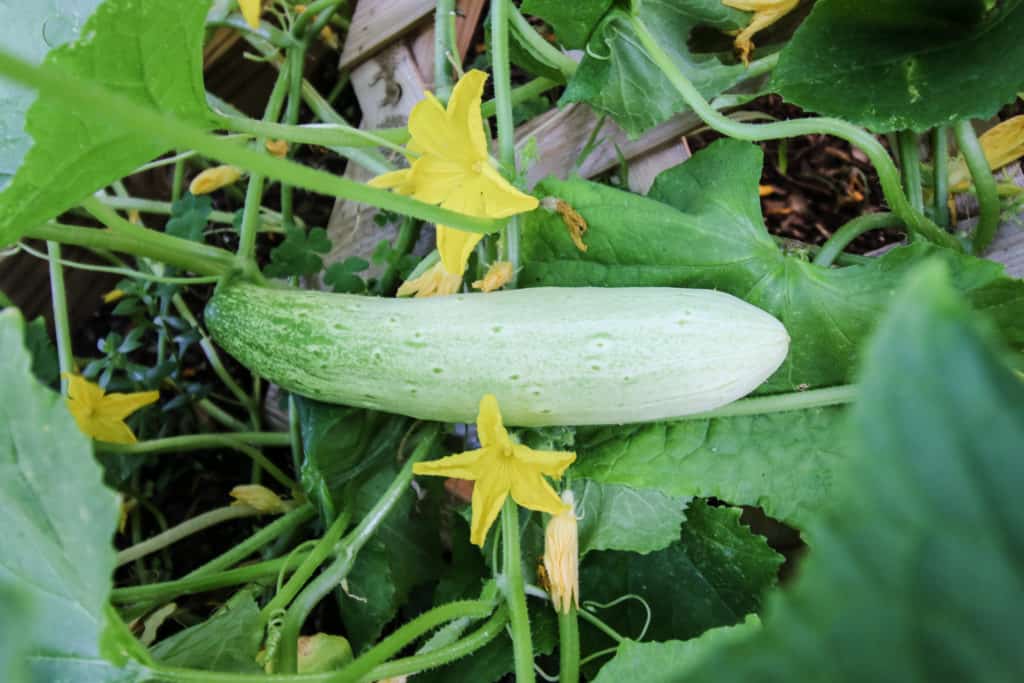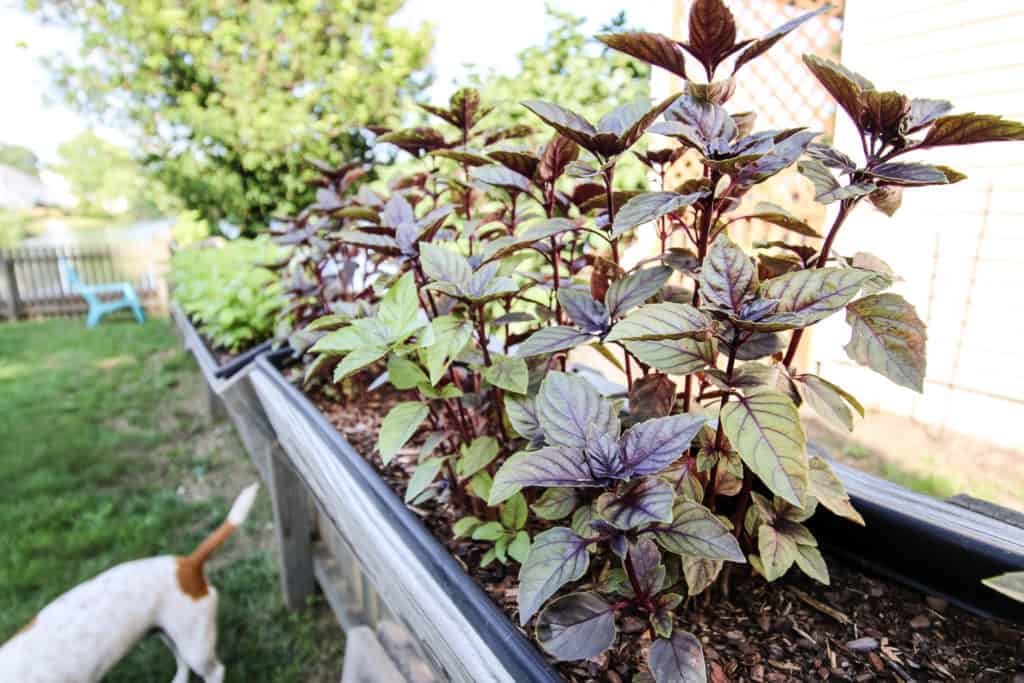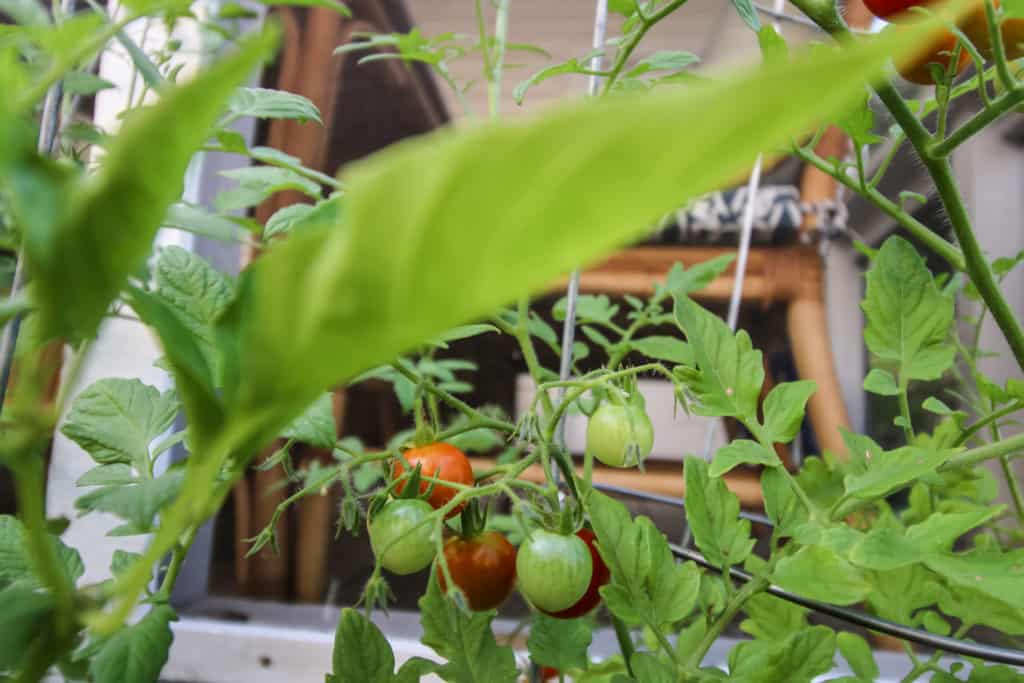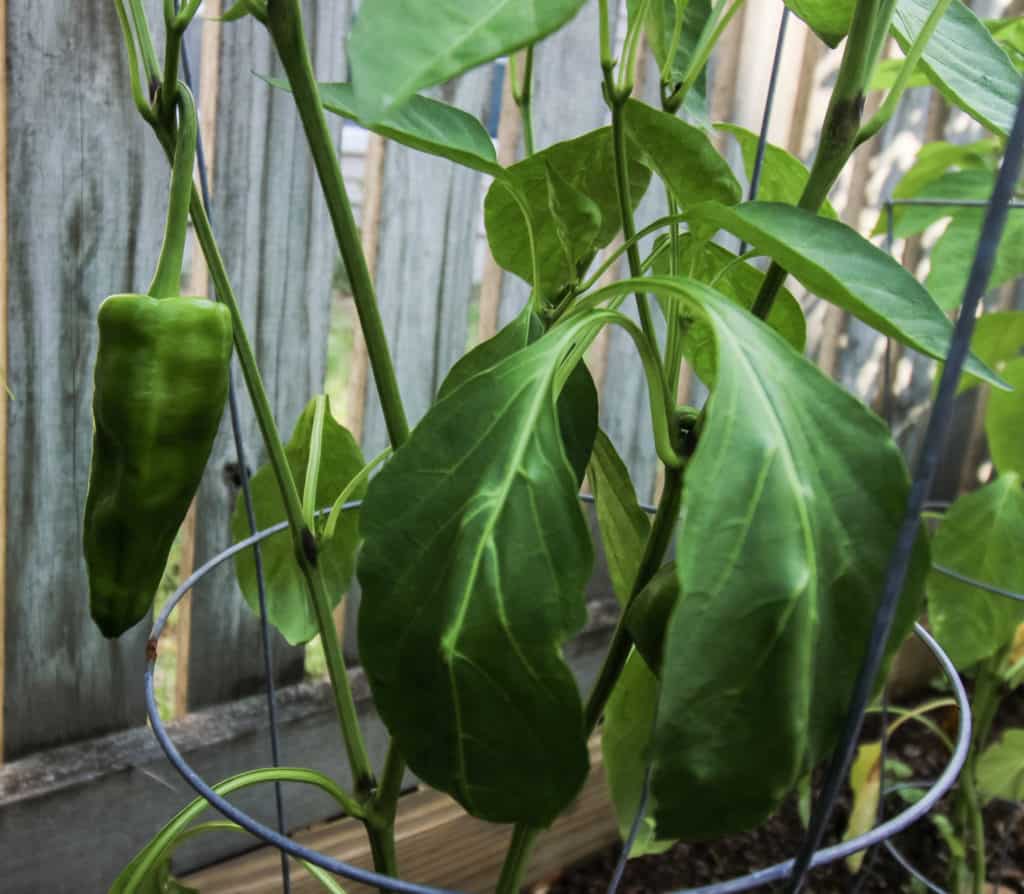 Dahlias
Ever since we upgraded this garden bed, it has just taken off! Last year we planted 10 dahlia bulbs (a pack from Costco) and they did really well, but I wanted a fuller look. So this year we staggered in 10 more dahlia bulbs (still from Costco, these purple to last year's pink + yellow) and the result is truly stunning.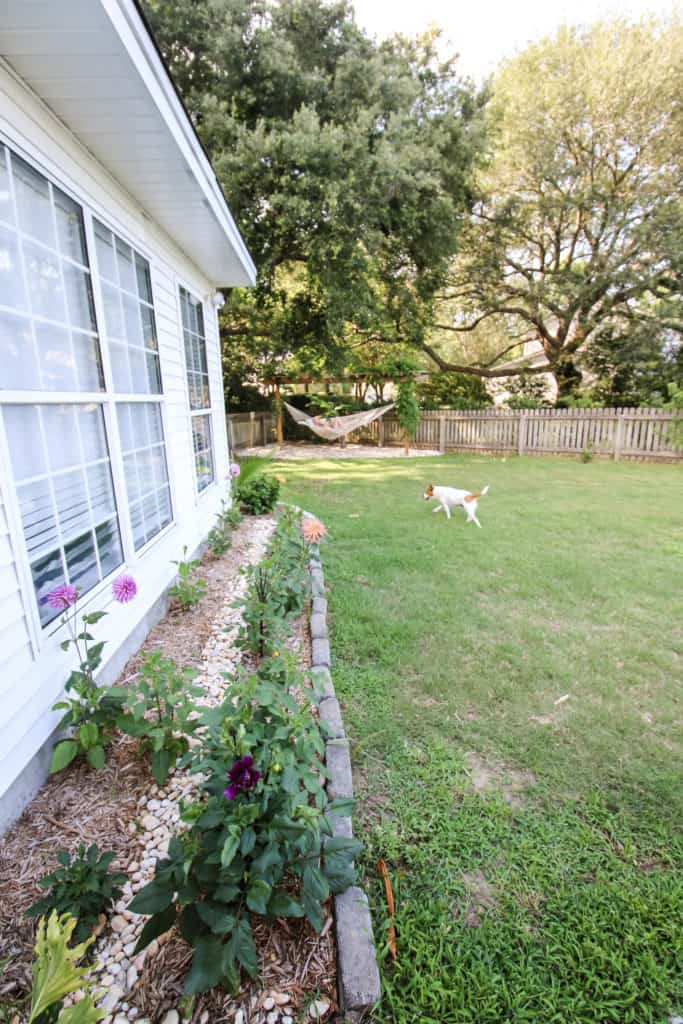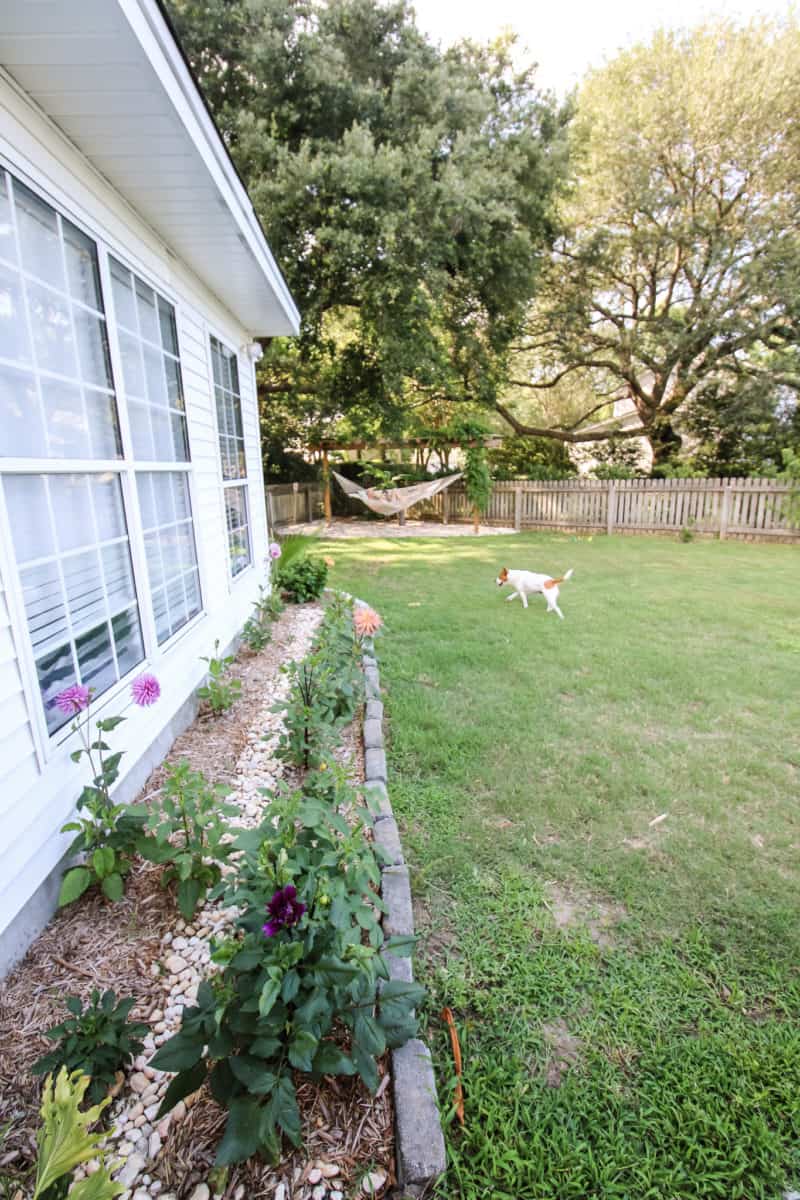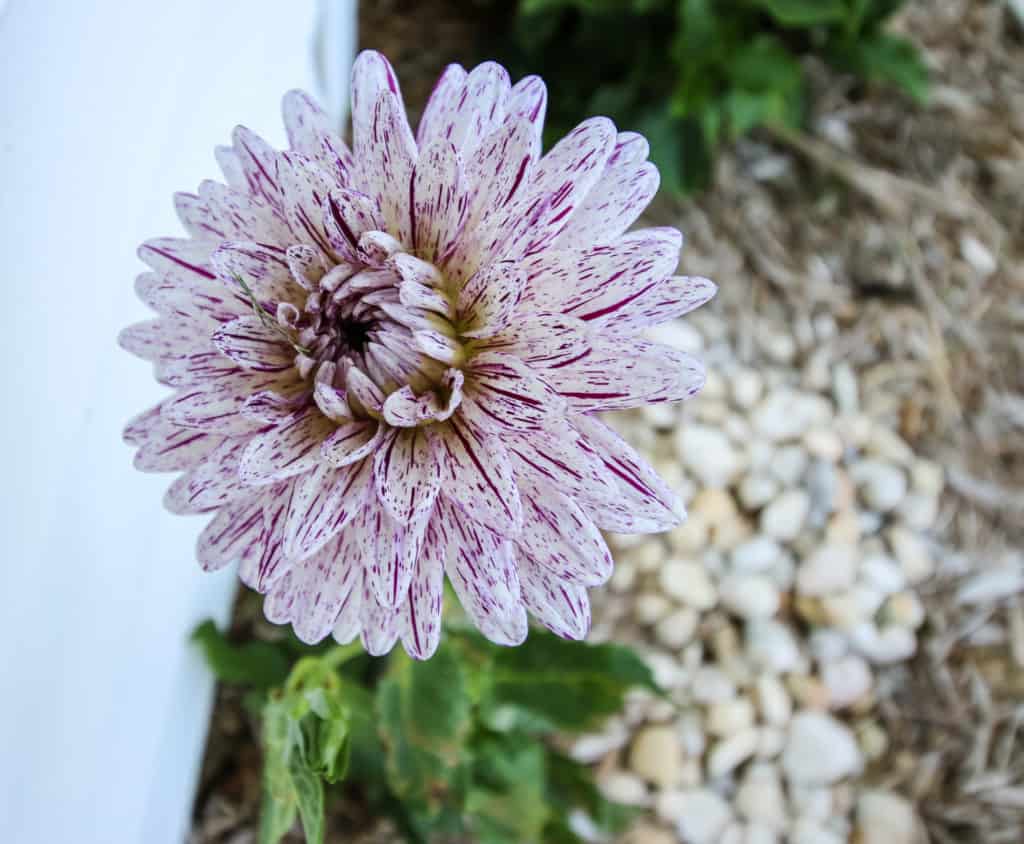 Additionally, we have a hibiscus on the corner and one around against the side fence as well. In between the two we have planted pink elephant ear bulbs which are finally coming up after about 2 months of nothing! I'm glad that they worked and am hopeful that they might be evergreen.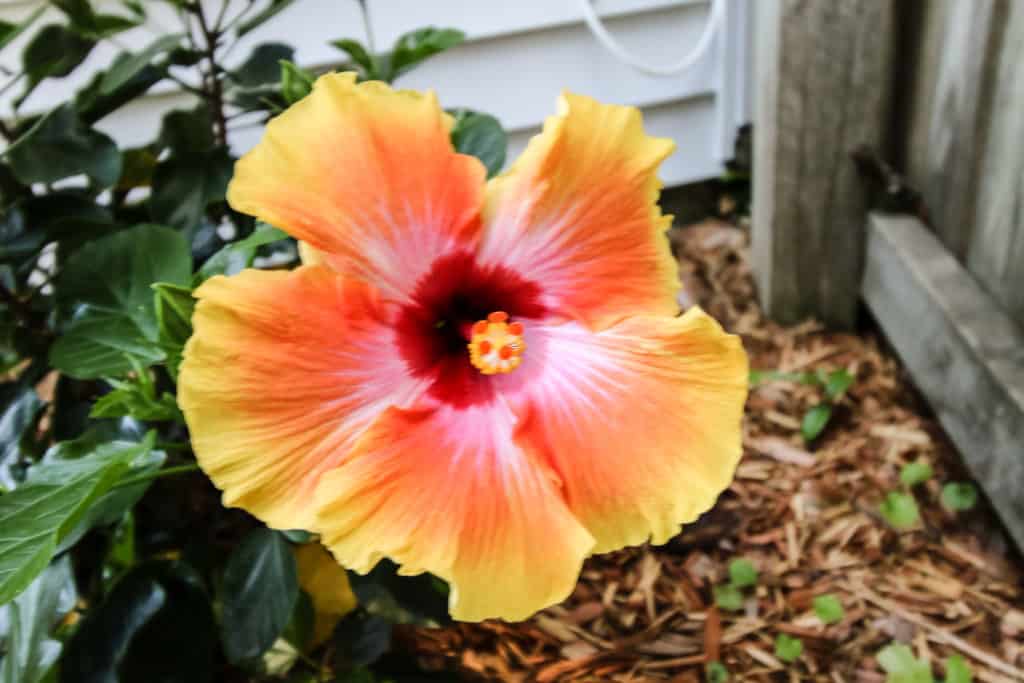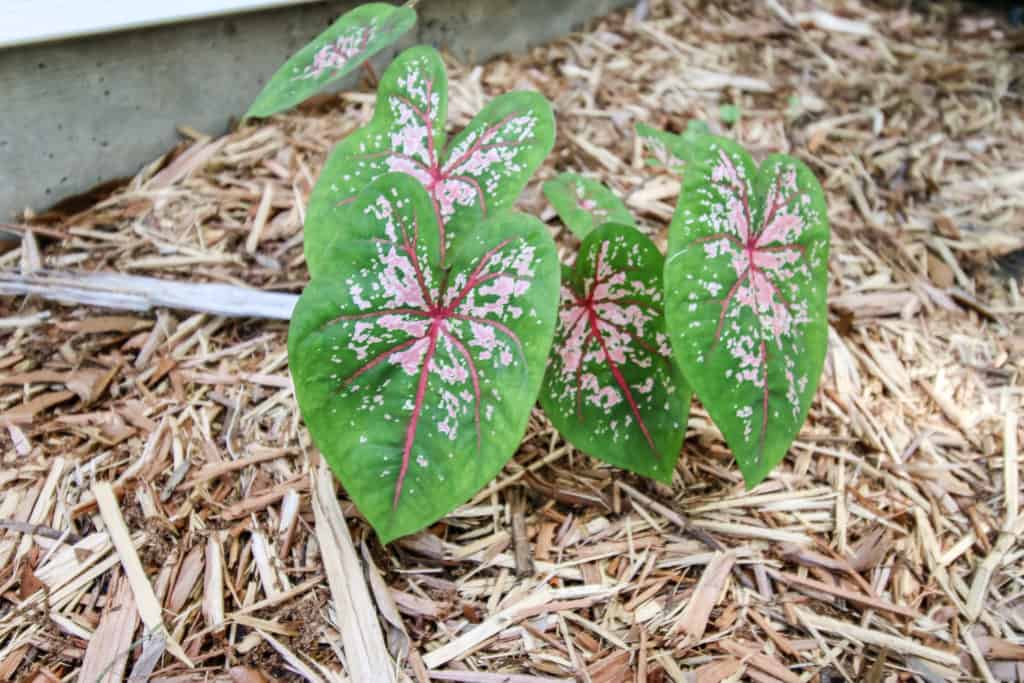 Tropical Area
Our tropical area suffered a lot from the snowfall in January. Pretty much everything died to the ground in the unseasonably cold weather. This one banana tree really came back. It is putting off babies, too! The banana tree in the corner was actually a baby that we dug up and relocated and now it has made babies! I am hopeful for some lush privacy from these trees in the coming years.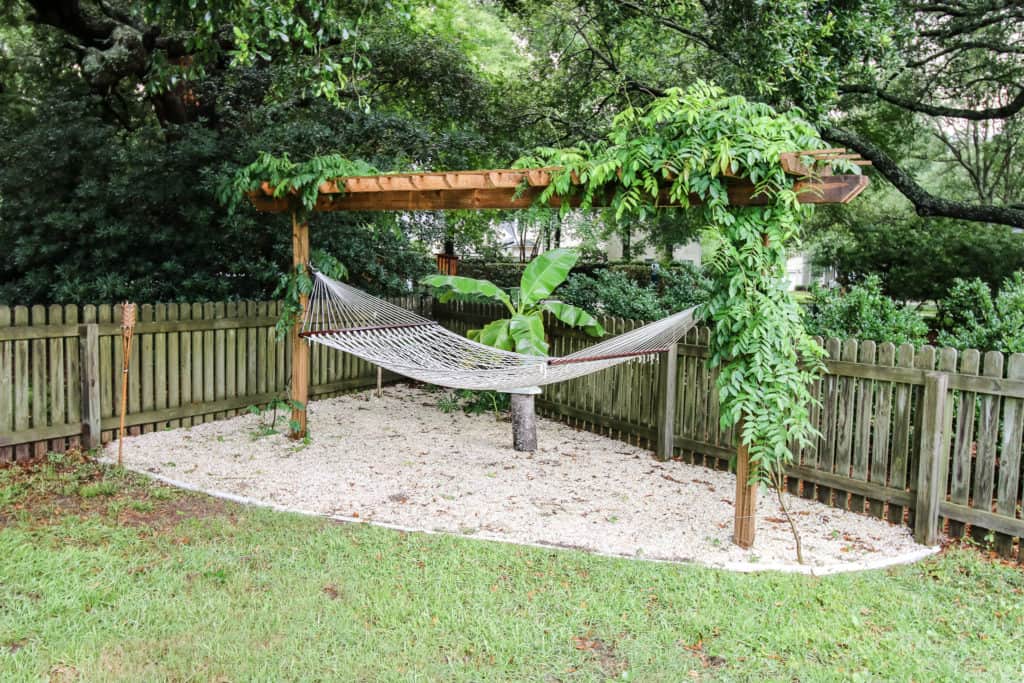 Front Porch
We have some nice flower beds in front of our front porch. We planted rows of marigolds and celosias and were pleased to see that the Hawaiian Ti in the back row is returning after being frozen dead in the snow.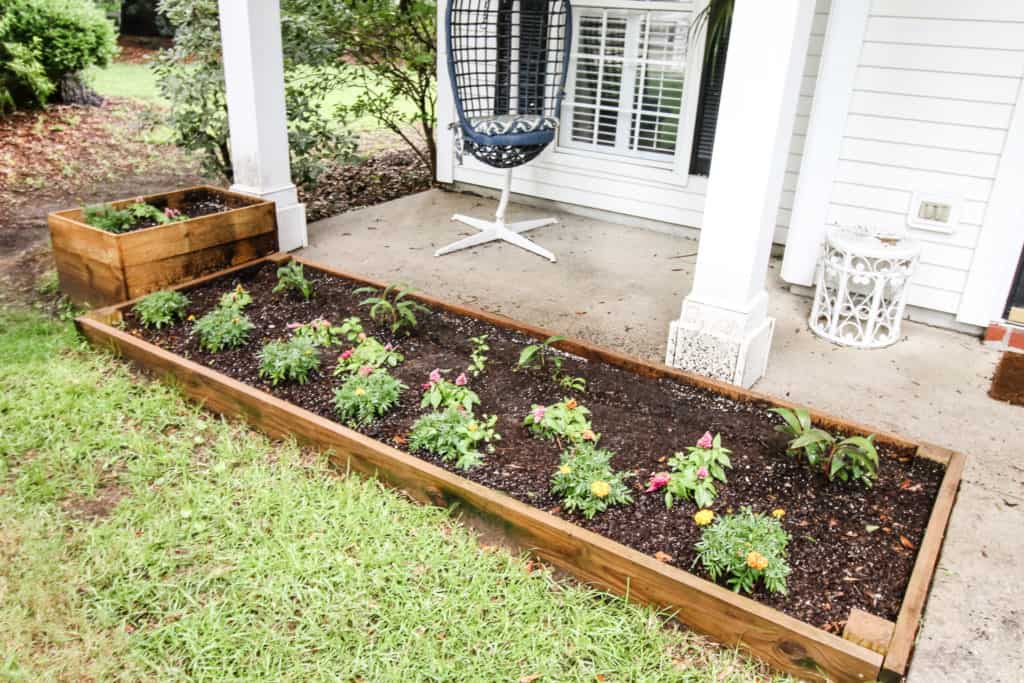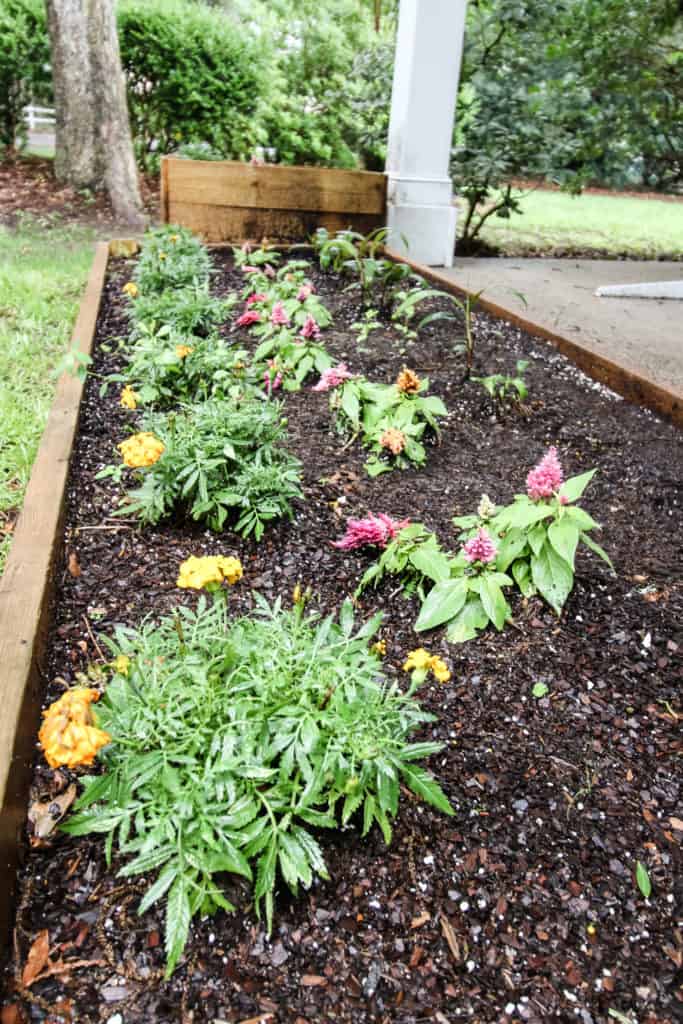 Mailbox Area
This area is really making me smile! I dropped these mums in the ground in October just for fun. They totally died over the winter and I never got around to pulling them up until spring. Lord behold, when I went out there in March, they had green leaves on them! They have bloomed a ton and look great. We are also enjoying the Lilly bulbs that returned for a second season as well as the bulbs that I planted this year.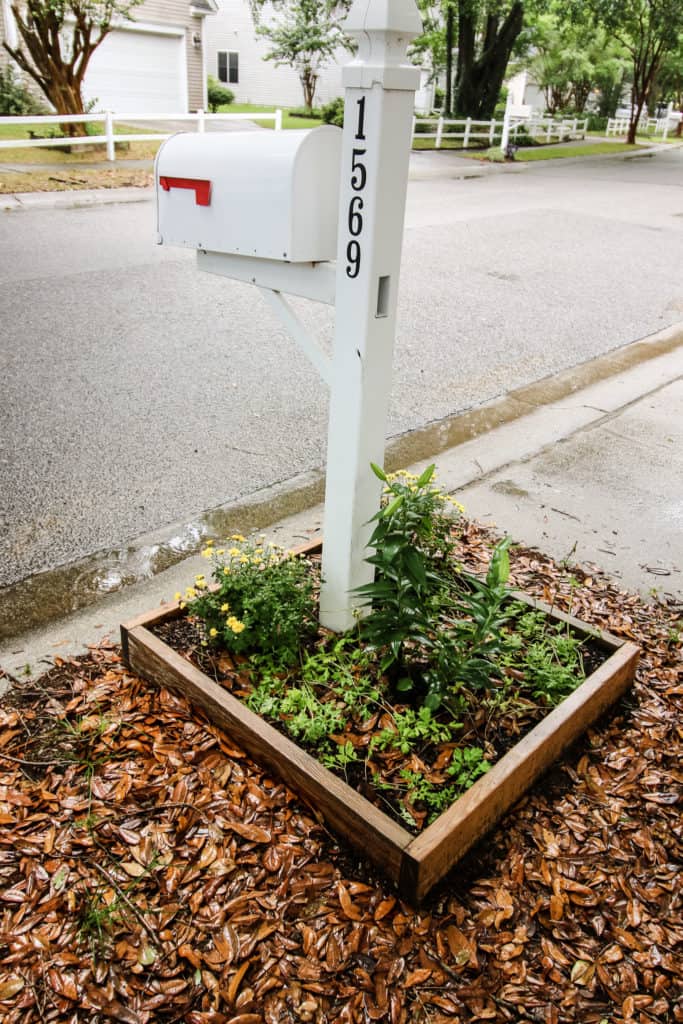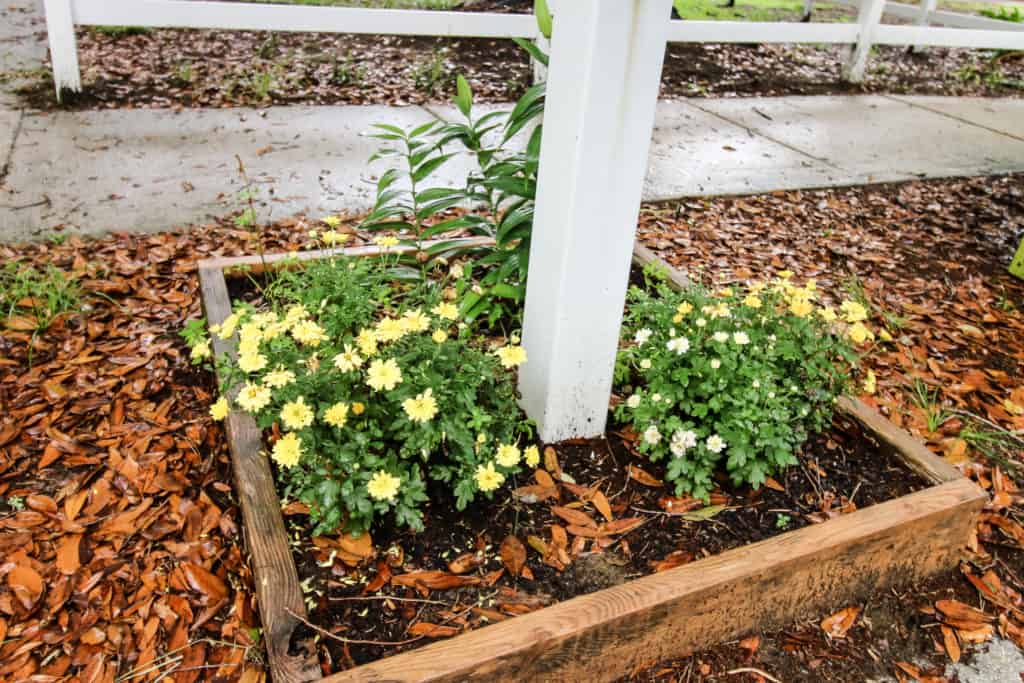 I am so very pleased with our garden at the moment! I hope that it continues to flourish!!