The first time that we ever participated in the One Room Challenge was to makeover our front room last October. When we started, the room was totally empty – literally not a stick of furniture. We painted and furnished it and redid the fireplace in 6 weeks and I love the results. But, it is still a random formal living room in the front of our house. I wanted to write in today to check in with how we feel about it a year later, how we are using the room, and our future plans for this space.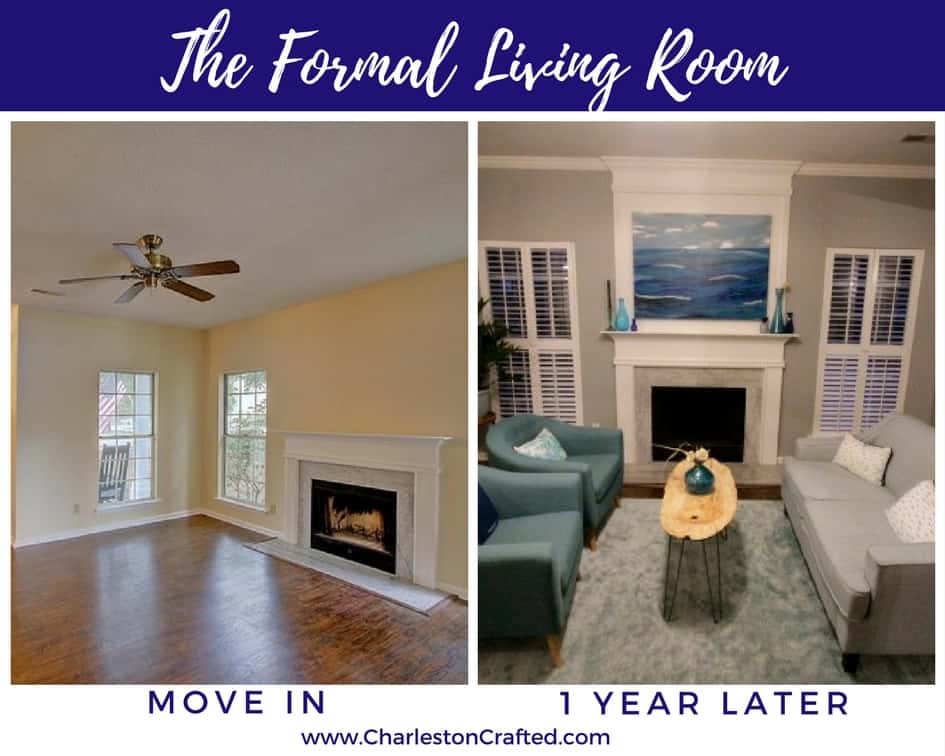 How we feel about the room
I love it. I love that this is what you see when you first enter our home – the colors are cohesive with my vibe and the fireplace is a real stunner. Also, the space always looks remarkably clean.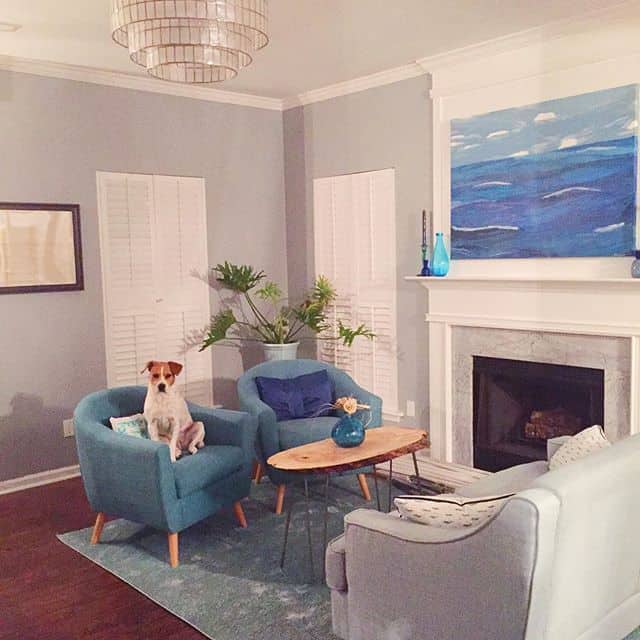 How we use the room
That brings me to the question… how do we really use the space. The truthful answer is that we don't. Occasionally – very occasionally – we will sit in here and read or drink coffee in the morning. 50% of the time it's empty and the remaining 45% of the time either the dog or cat is sitting on one of the chairs.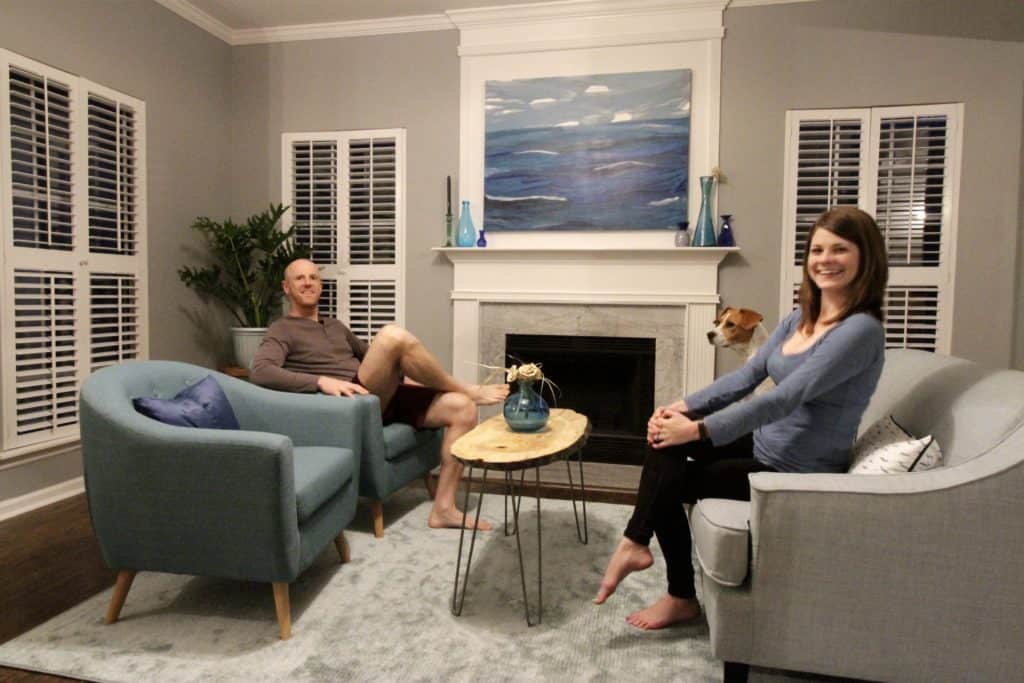 Our future plans for the space
This room is not changing any time soon. It is "done" and is fine for what it is. But, it is not in a long-term state. If we have kids and stay in this home, we might really wish that we had this square footage as a more daily used room. I just don't want a TV or a box of toys or a computer to be the first thing that you see when you enter our home! I really wish that it was off to the side with french doors, honestly. In the end, I'm not complaining about having an extra room (what a first world problem, a room I never go into in my house!) but I really would love for it to be more useful.
What do you do with your formal living room (if you have one)?