Recently, we've been doing a mini makeover in the master bathroom. Sean made a driftwood candle holder & splatter art for over a toilet. I made a faux capiz chandelier & tile framed the mirror.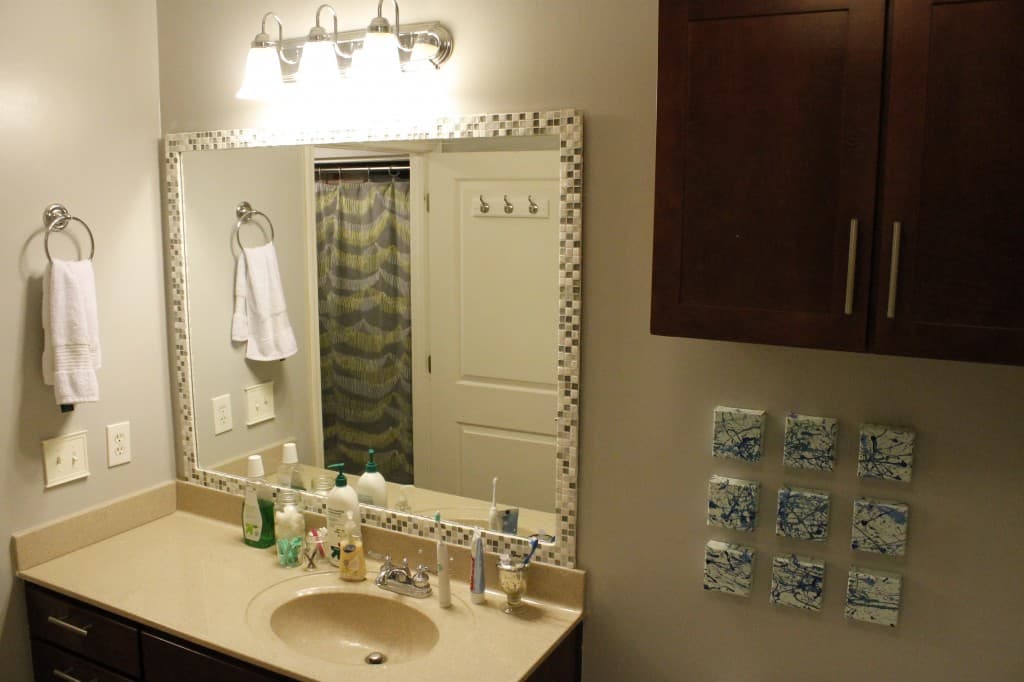 The last thing on our list was really something that most people will never see – organizing under the sink. It was really, really looking junky & driving me crazy. I knew how quick & easy it was to organize under the kitchen sink, and finally decided to just bite the bullet and attack this sink, too. And I'm so glad I did!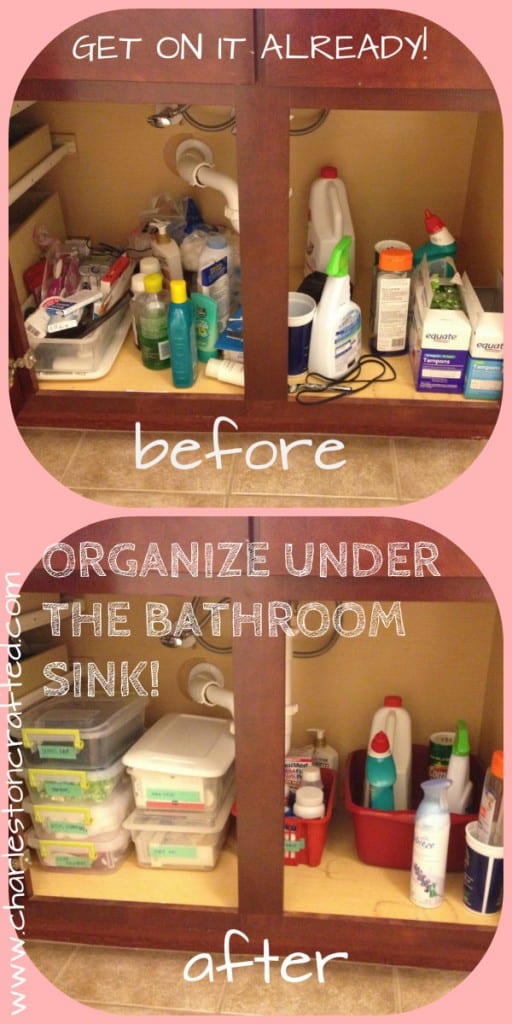 So, let's take a peek at the (scary) before: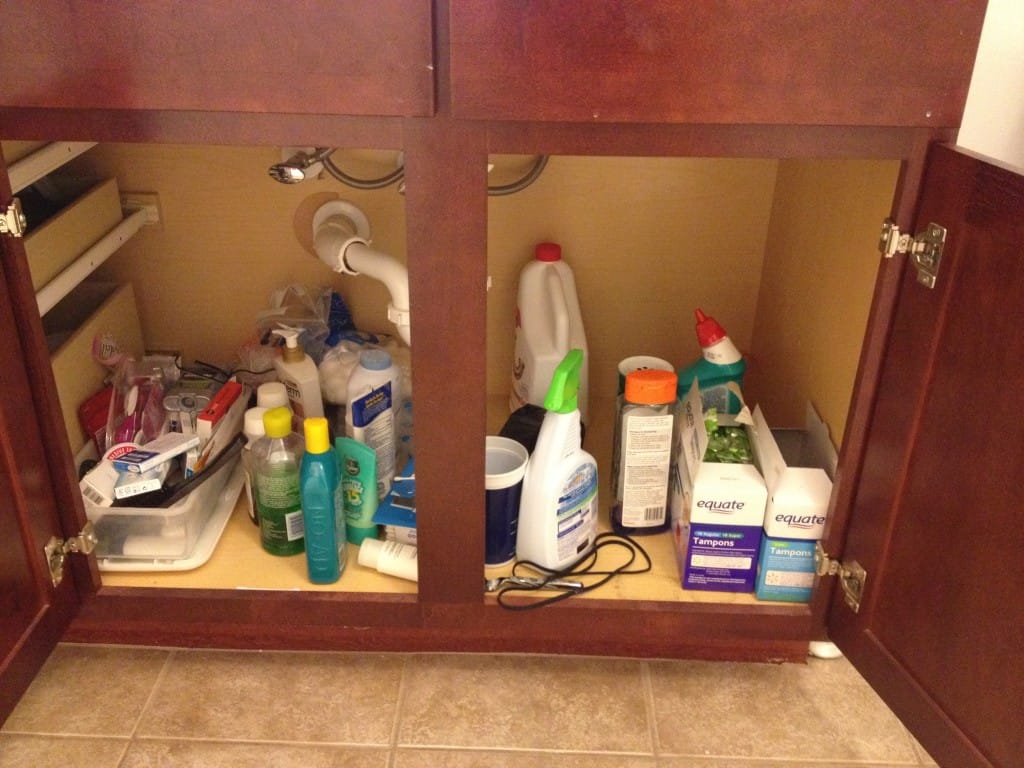 First things first, get everything out of there.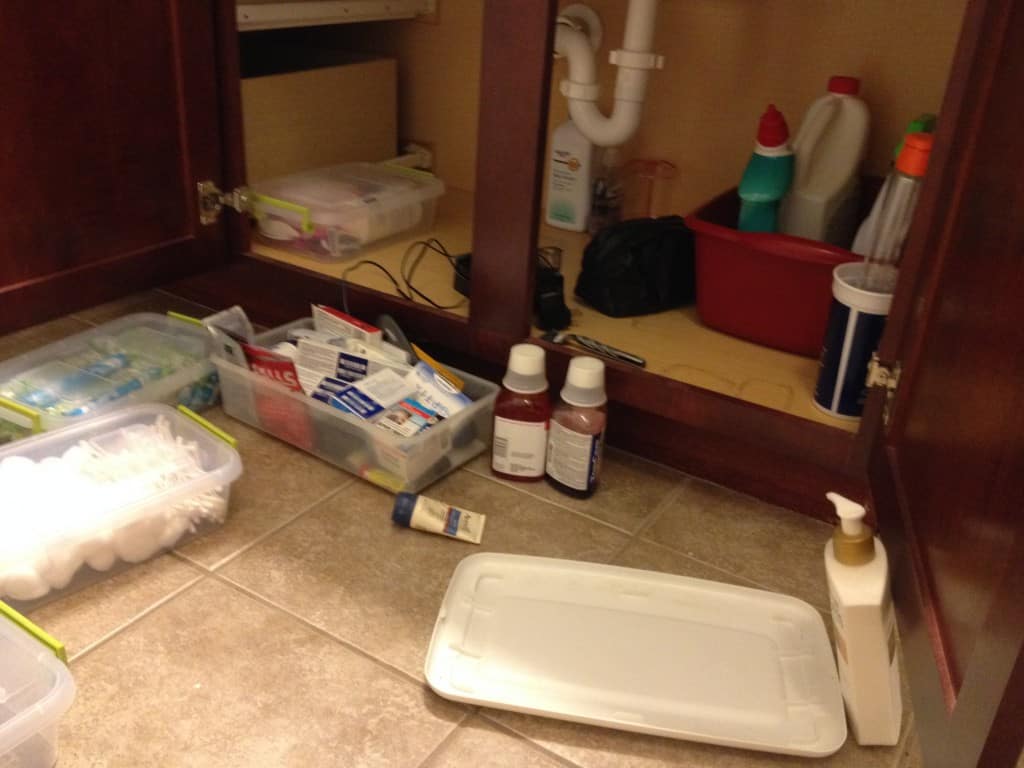 I did this quick & dirty. I sorted & put all the small, loose items into stackable tupperwares. My plan when I went to walmart was to get a set of plastic drawers, but 5 of these stackable containers cost less than a set of 3 drawers, so I went that way instead. I also corralled the cleaning supplies in this red dishpan.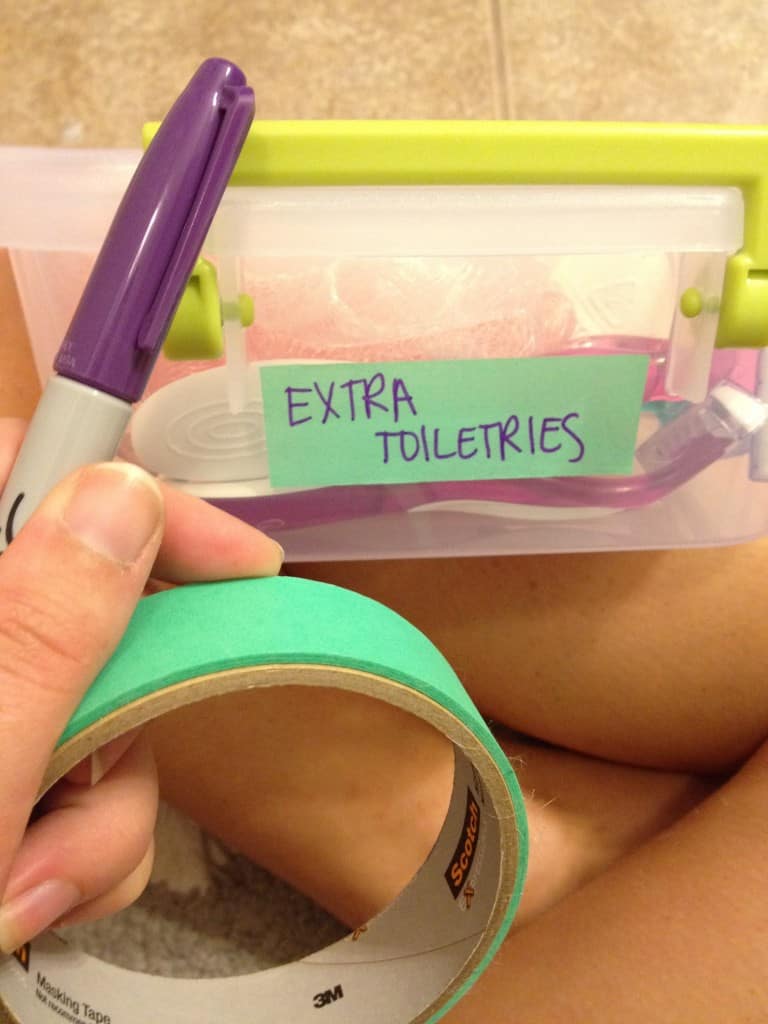 I labeled the bins using colored scotch tape and a sharpie. Nothing fancy, and very changeable.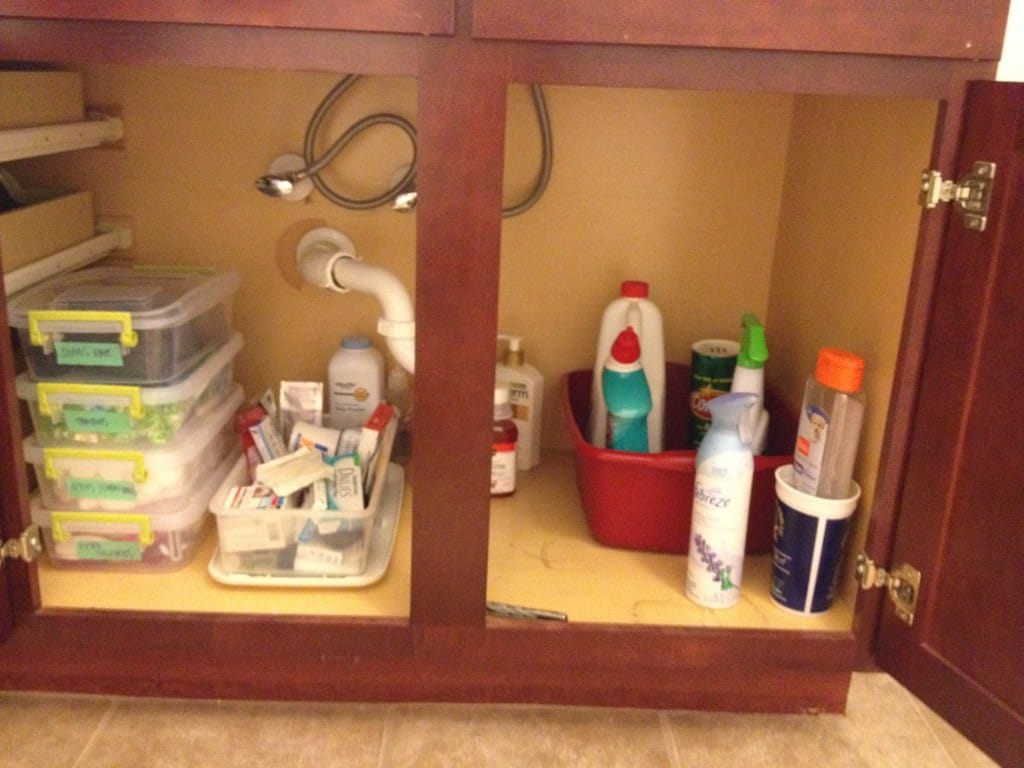 The loose & sloppy container is (some of) our medicines and first aid supplies. I was honestly going to leave it like this, but decided that this get-on-it-already challenge couldn't be left half finished.
So, I went between this bathroom & the other bathroom (where everything was strewn about) and dumped all the drugs on the living room floor.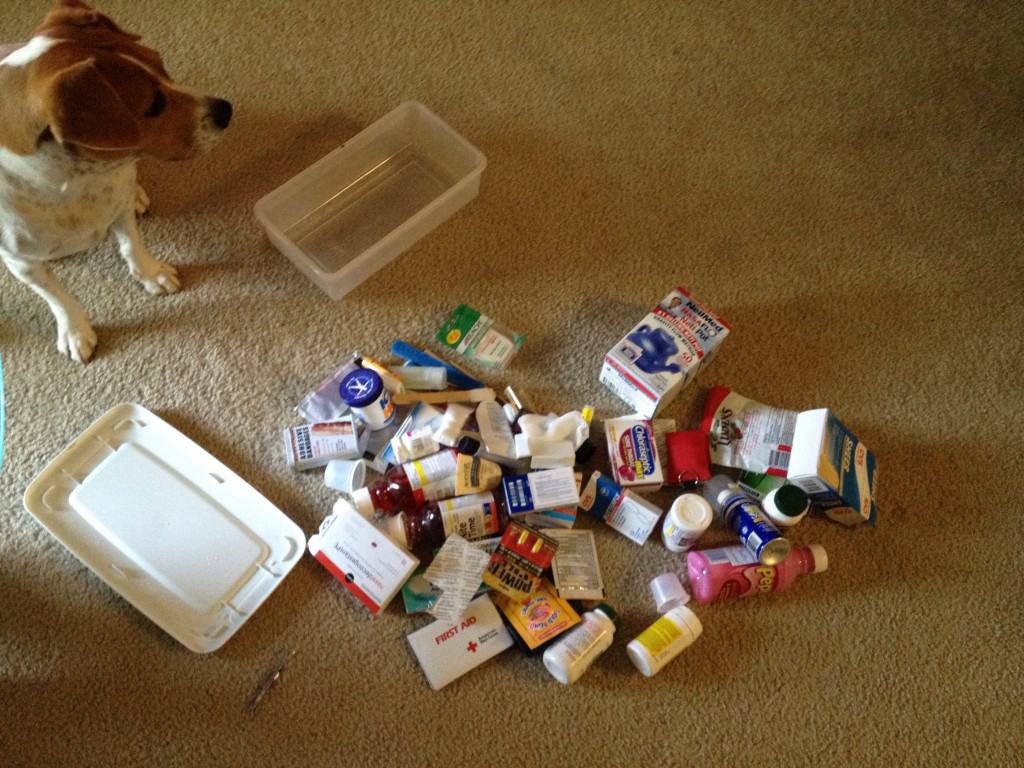 Since I hadn't planned on organizing the meds when I went to walmart, I hadn't gotten any tupperwares for them. Whoops. So, I went "shopping" in our storage unit and found a few old empties. Hooray for hoarding!
Next step was to sort the supplies into piles (and put the "that doesn't belong heres" in their proper places.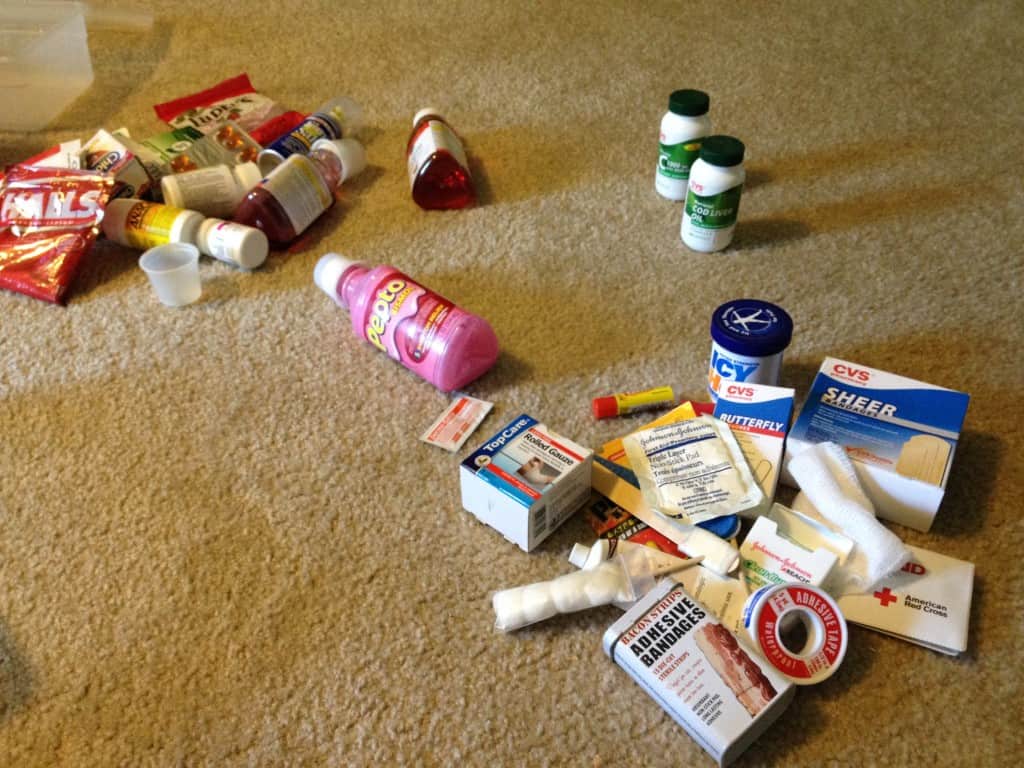 Add a couple of bins and a little more scotch tape, and here we are!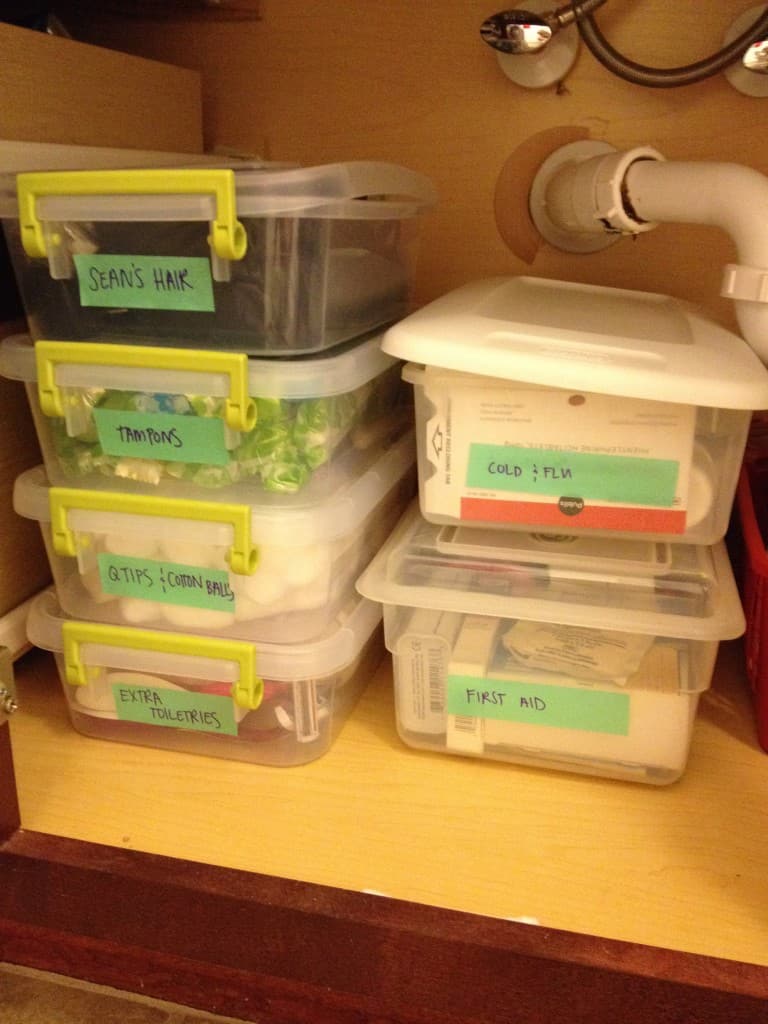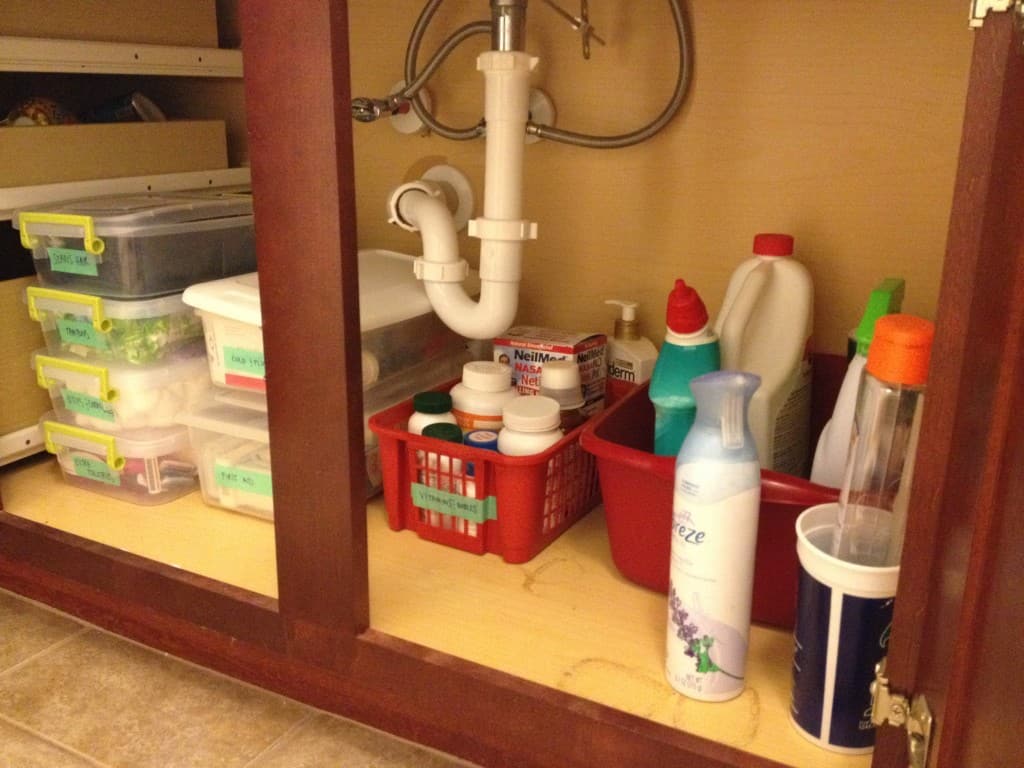 I feel so much better about this already! I'm very glad to have this project out of the way (the whole thing took less than half an hour!) and I know from experience that having a system will really keep us organized!
Have you organized anything lately?