Ever look around your garage and realize how unorganized it is? With so many small items in a garage, it's easy for it to get out of control. We've got four easy DIY garage organization ideas to help you out!
This post is sponsored by National Hardware. Links to their products are included in the post. All opinions expressed are our own. Thank you for supporting the brands that make Charleston Crafted possible!
After moving into our new house, we quickly organized the inside of our home. The only space that wasn't touched in the first four months is our garage!
We have tons of tools and supplies in the garage that needed organization. It's also crucial to have quick access to these tools when we need them.
We paired up with National Hardware and grabbed five of their best garage organization products to show you 4 easy DIY garage organization ideas.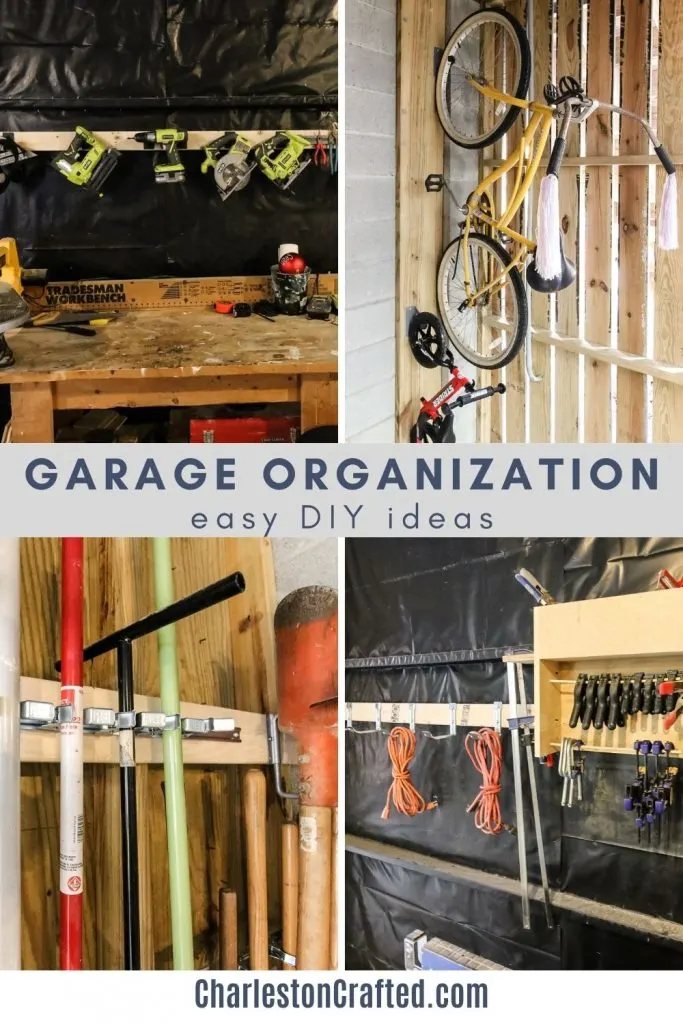 How to organize your garage
If someone asked us what our number one piece of storage and organization advice would be, the answer would be easy…
Go vertical.
It's so easy to get caught up with just stacking things on top of each other or piling them on the ground.
And shelves are great, but that isn't all it takes to go vertical.
At our old house, we had a storage system hanging from the ceiling that was installed by the previous owners.
We also added shelving, this vertical wood storage solution, and a wall rack for clamps.
DIY garage tool organization products from National Hardware
We're starting from scratch here in our new garage and workshop. For that, we turned to National Hardware to get some initial organization solutions.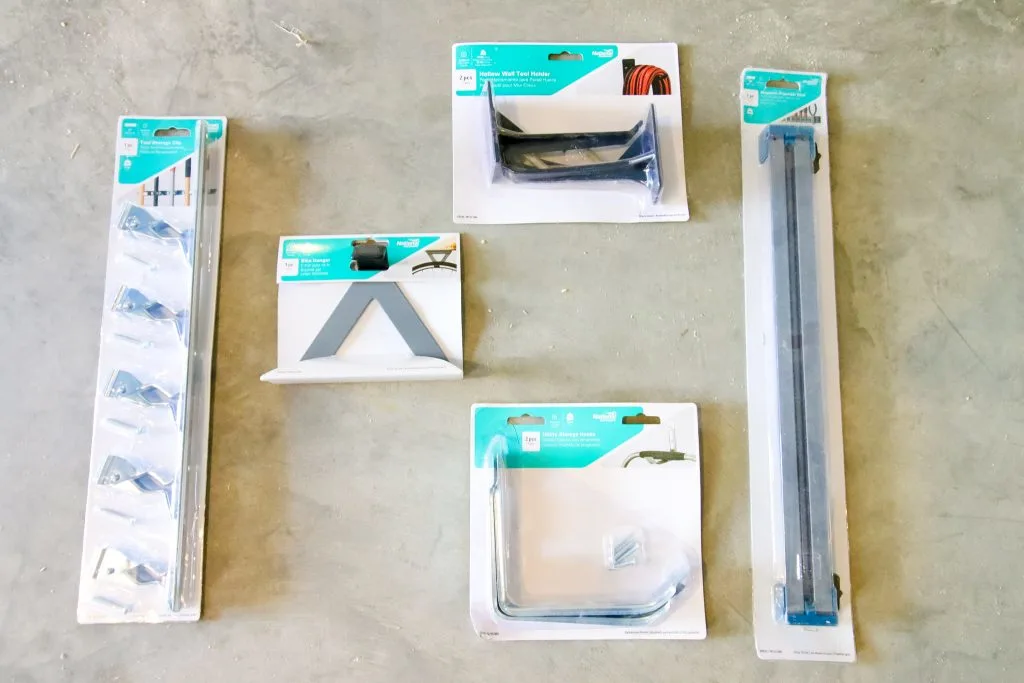 National Hardware is a great resource for your garage organization needs. They have hundreds of products on their website and their Amazon shop and something to fit all of your unique storage issues.
This hardware is all simple to install (all you need is a drill!) and they are very inexpensive! It's a great solution for any budget or tool comfort level.
Here's four ideas for easy DIY garage organization using products from National Hardware.
Hang outdoor tools on the wall
When we moved, I grabbed an armful of all our outdoor tools that were tucked behind a 2×4, shoved them in my trunk, then dumped them in the corner next to our garage door.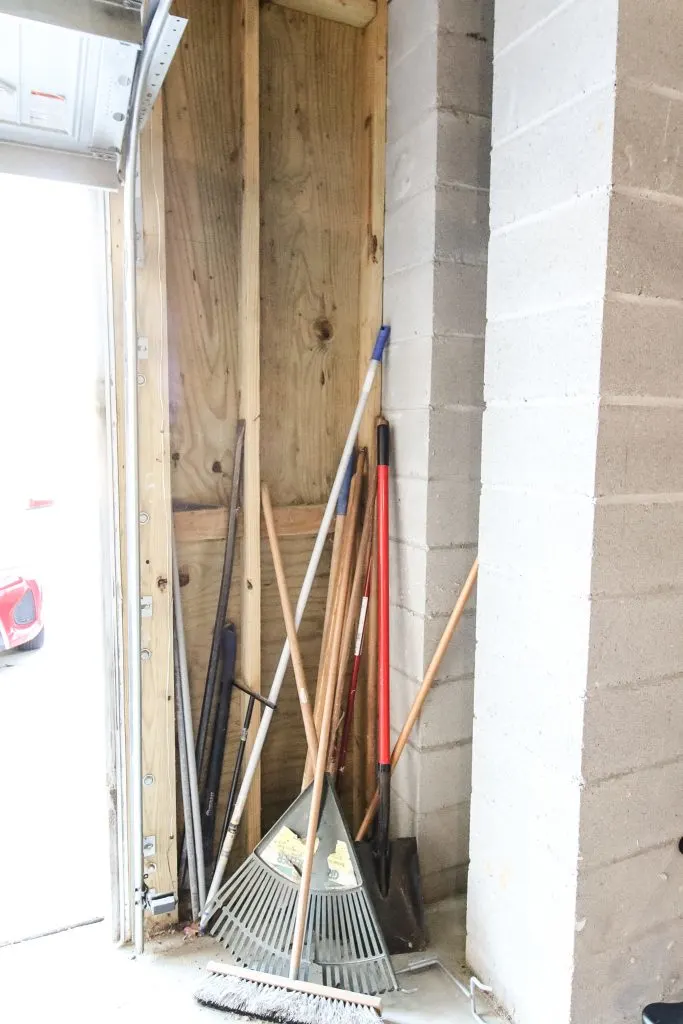 This was a a bad solution, but didn't have a good way to store them and we've had bigger things on our minds.
When I've needed a tool, I always knock down the pile trying to dig through them.
We grabbed a few tool storage clips from National Hardware and attached these on the wall next to the garage door. By stacking two of these sets of clips off center from each other, we were able to hang all our outdoor tools in easy reach!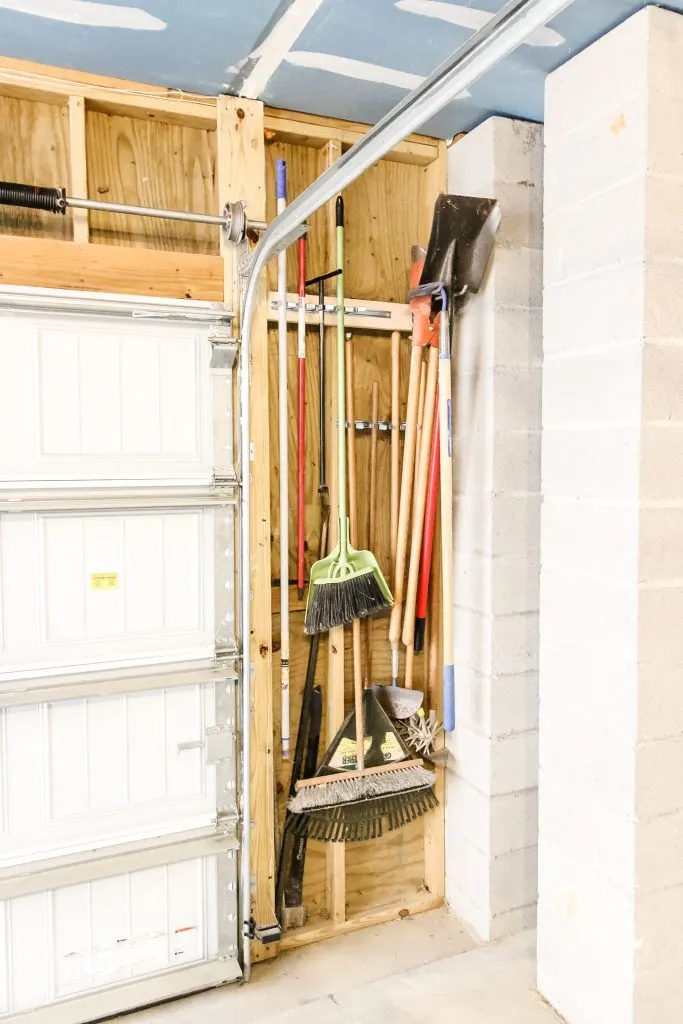 We love these clips because it's simple to snap tool handles into the clips and pop them back out again.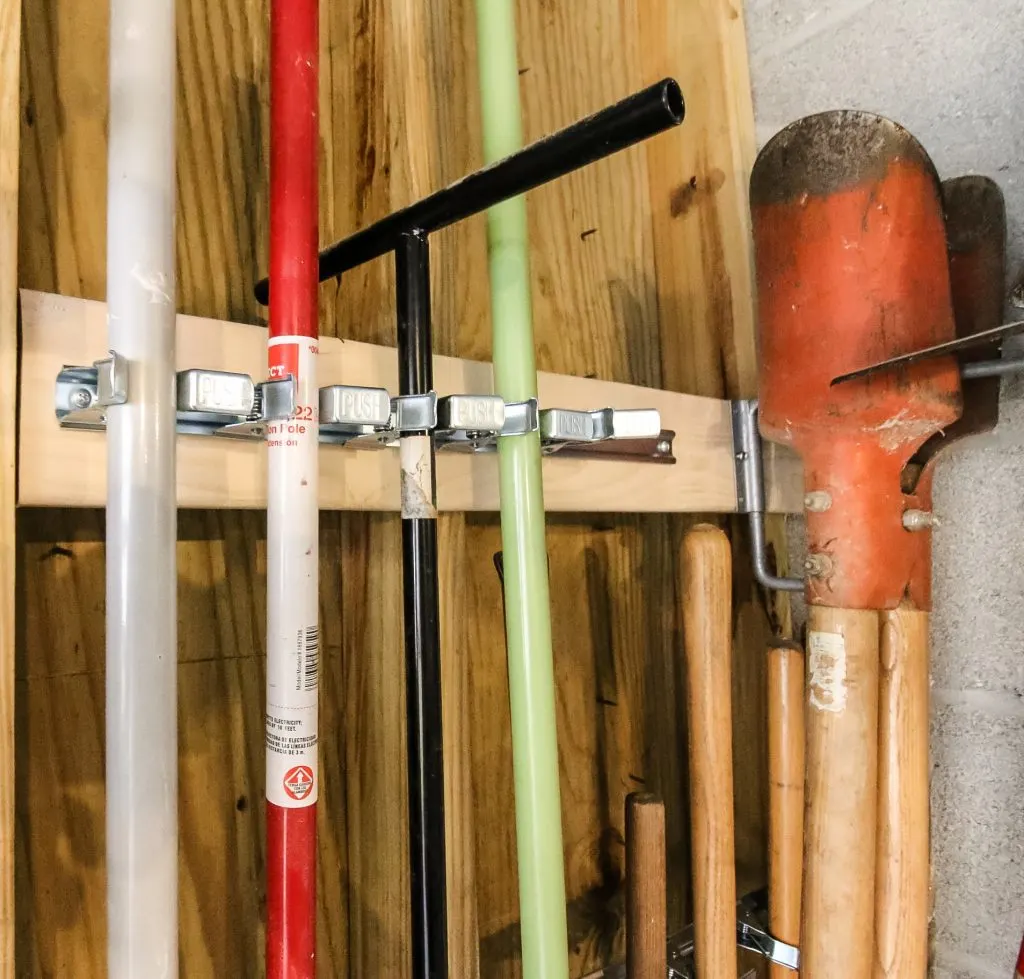 We also used a power tool organizer for some of the bigger, heavier tools like shovels.
Now the tools are off the ground and organized.
Add brackets for cords and tools
We have been keeping all of our extension cords in a cardboard box on the floor of the garage. Well, except for the 5 or so that we have our Christmas decorations plugged into.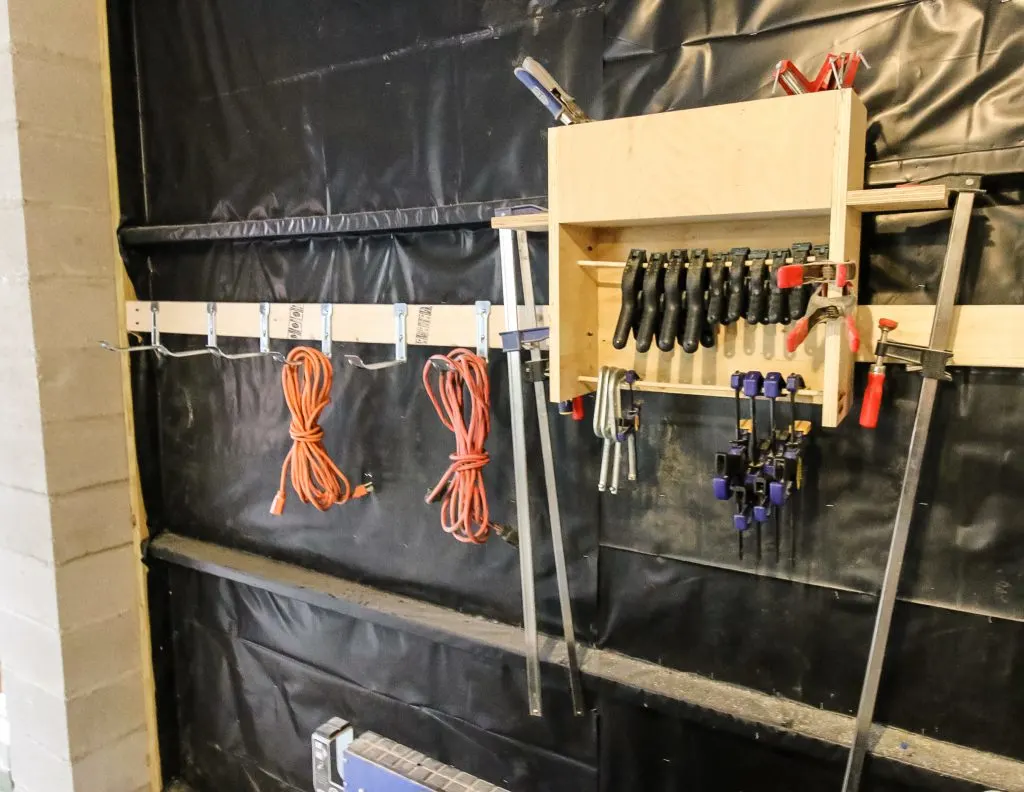 In order to not have to dig around for the right length cord, we turned to storage hooks.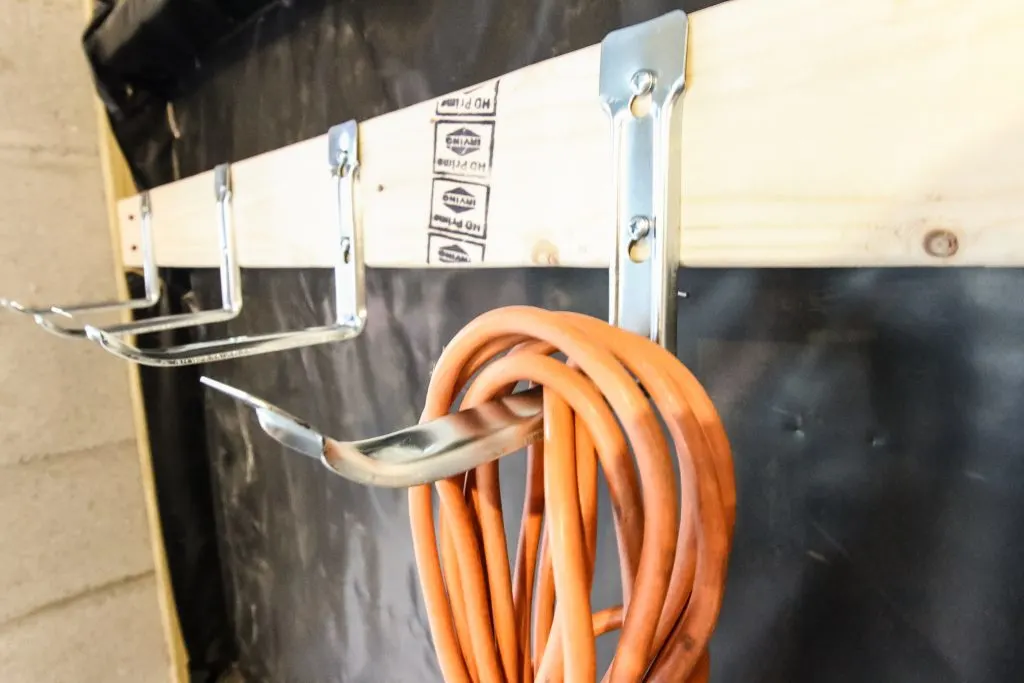 These hooks are perfect for hanging a wrapped extension cord.
You could also use these hooks to hang safety equipment like masks or headphones. They would also hold anything with a cord or handle, including a large bucket! You could even lay something horizontally across them.
They are super versatile and extremely useful!
Put frequent tools at arm's reach
The way our garage is spaced out right now, our hand tools are no where near the workbench.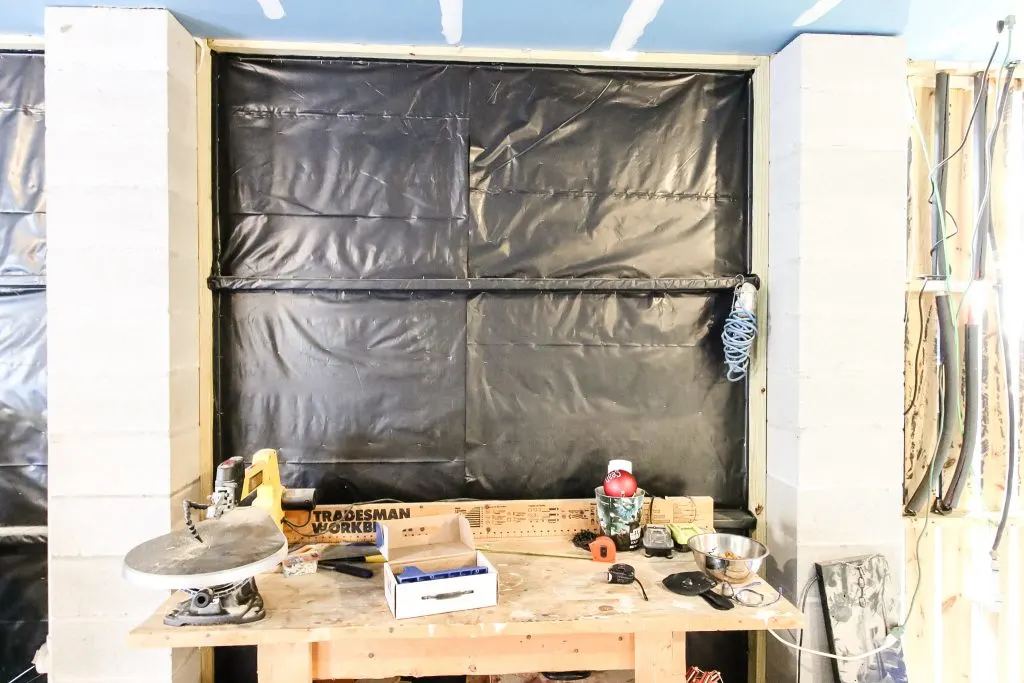 We need to figure out a long term solution, but we grabbed two great products from National Hardware to hang some frequently used tools right above the workbench.
The first is a set of tool holders, where we are now hanging our most frequently used hand tools.
These can be easily grabbed and hung back up with no issues.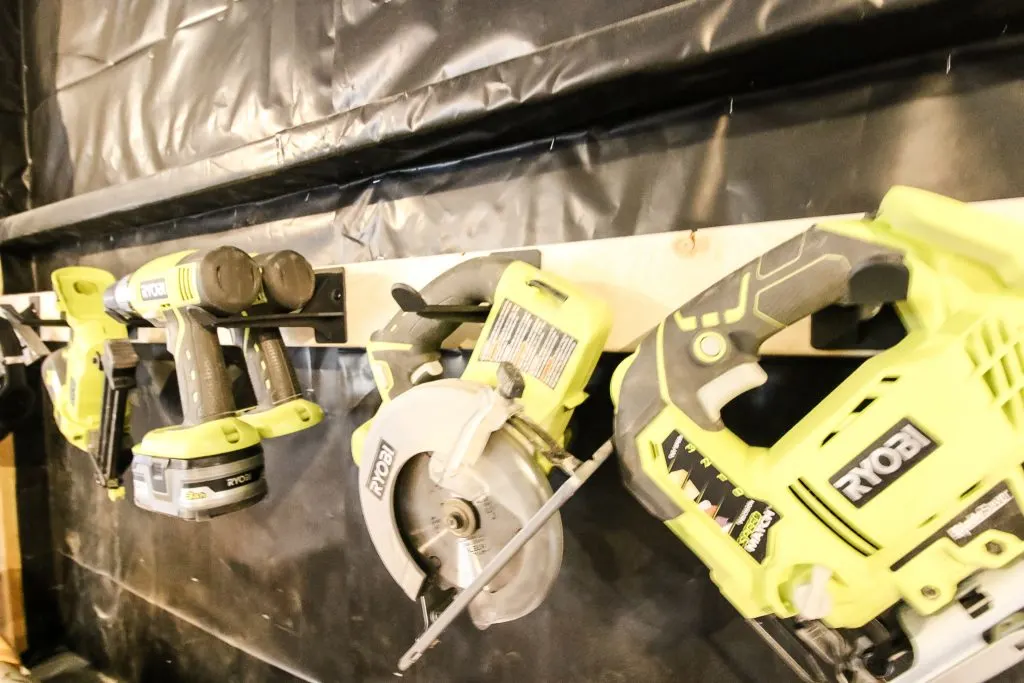 We also added a magnetic tool holder that holds all metal hand tools.
We use things like our level, ruler and pliers a lot, so having these at arm's reach is great.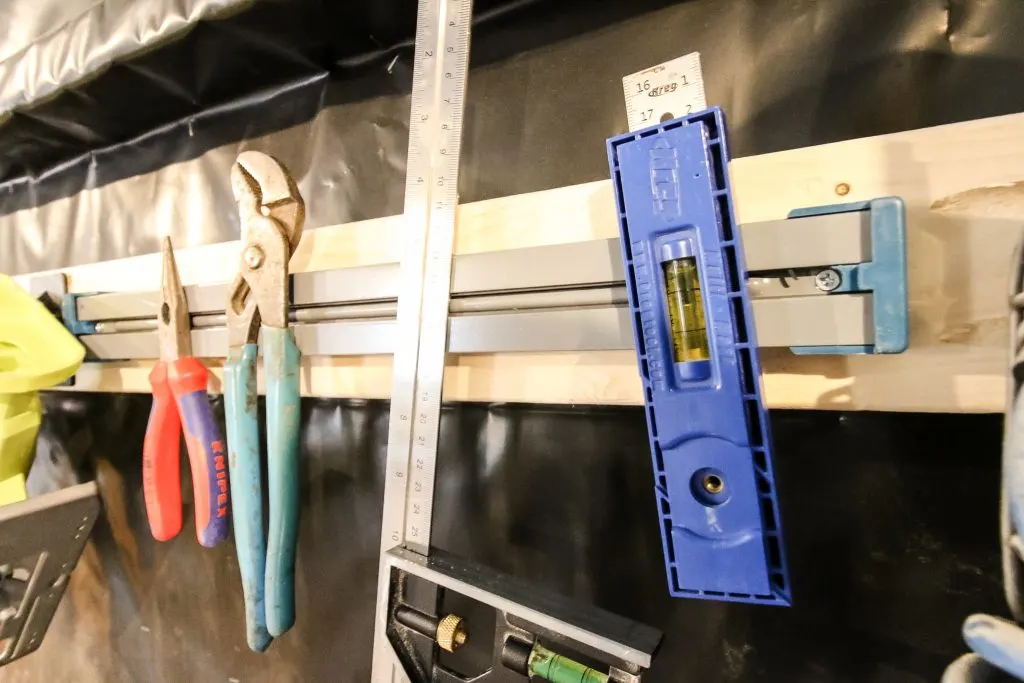 If we ever get around to a long-term garage tool organization solution, we'll be able to relocate these tool holders and use them again with no issues, since they just screw in!.
Hang bikes on the wall or ceiling
One thing that always takes up a ton of space in the garage is bikes.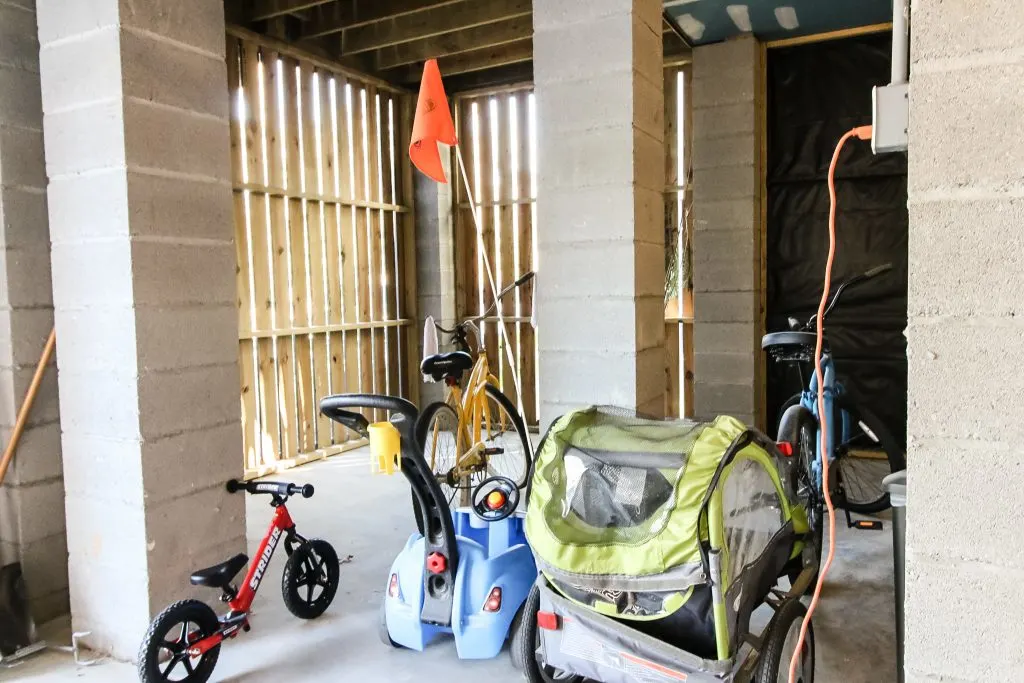 Bikes are long and awkward, so getting them off the ground will clear up a ton of moving around space.
National Hardware has some great bike hooks that allow you to hang your bike from the ceiling or the wall!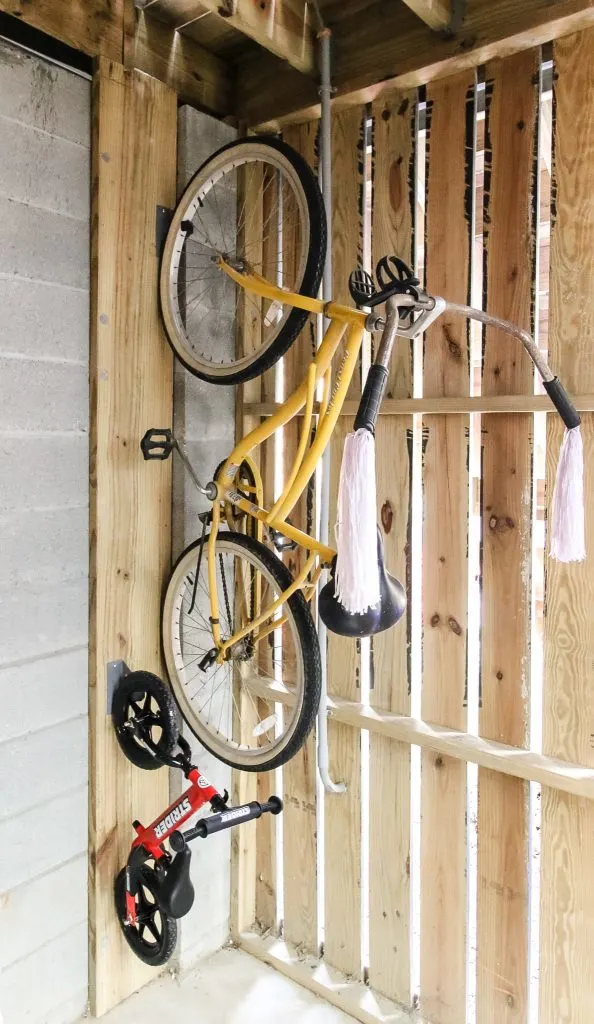 It was easy to install these to hang on a vertical beam in our garage with two screws. Then the bikes just hung right on them!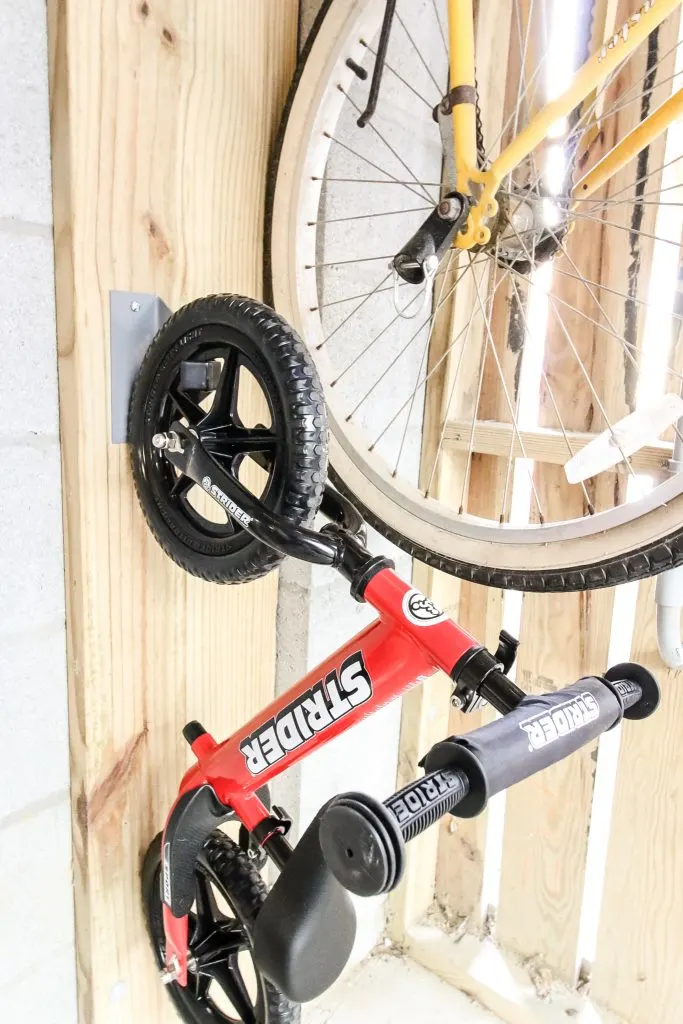 We hung Morgan's bike because she doesn't use it as much and hung Luke's new little balance bike at a height for him!
The bottom line on garage organization
Going vertical and using the right storage products make all the different in garage organization.
Swing over to National Hardware and check out more of their storage solutions to get your garage tools in line.