I've been trying to get on some low cost/no cost projects lately. After working on our bathroom board and batten project, I had some small scraps of 2″ wide by 1/4″ thick wood left.
So, I cut them to 8 inches long and decided to make a fun and geometric picture frame.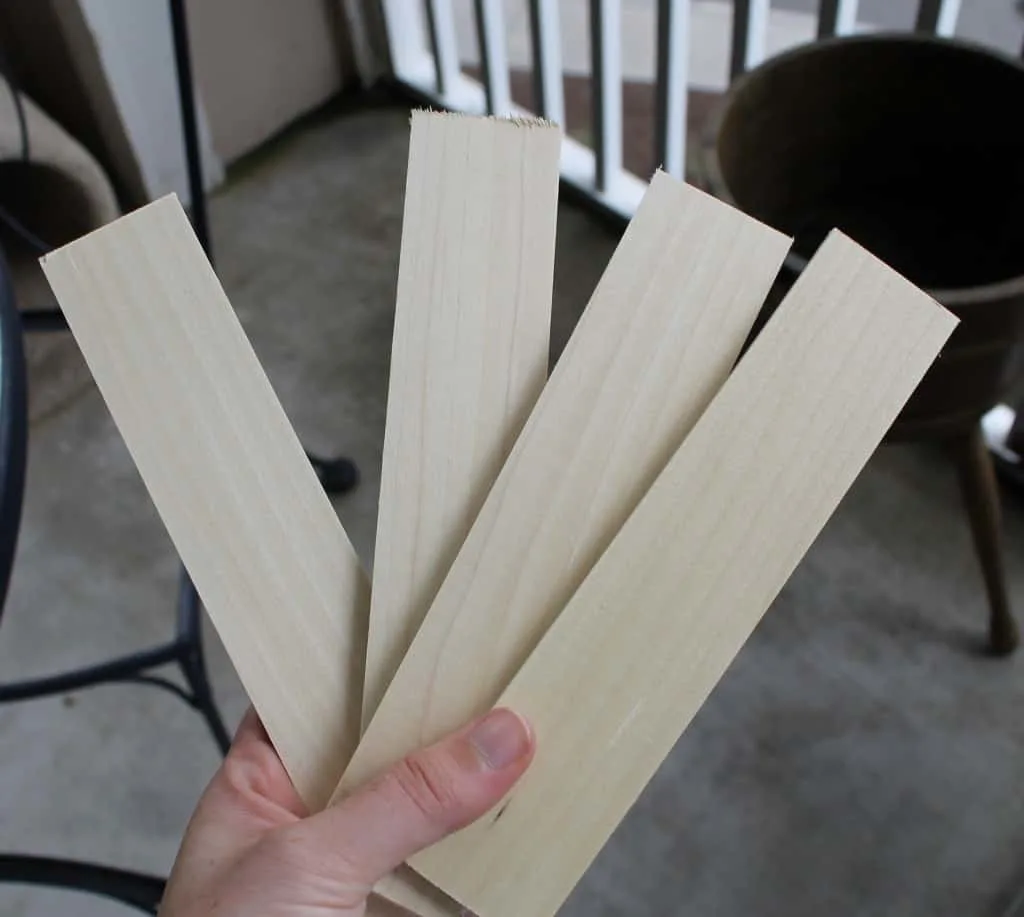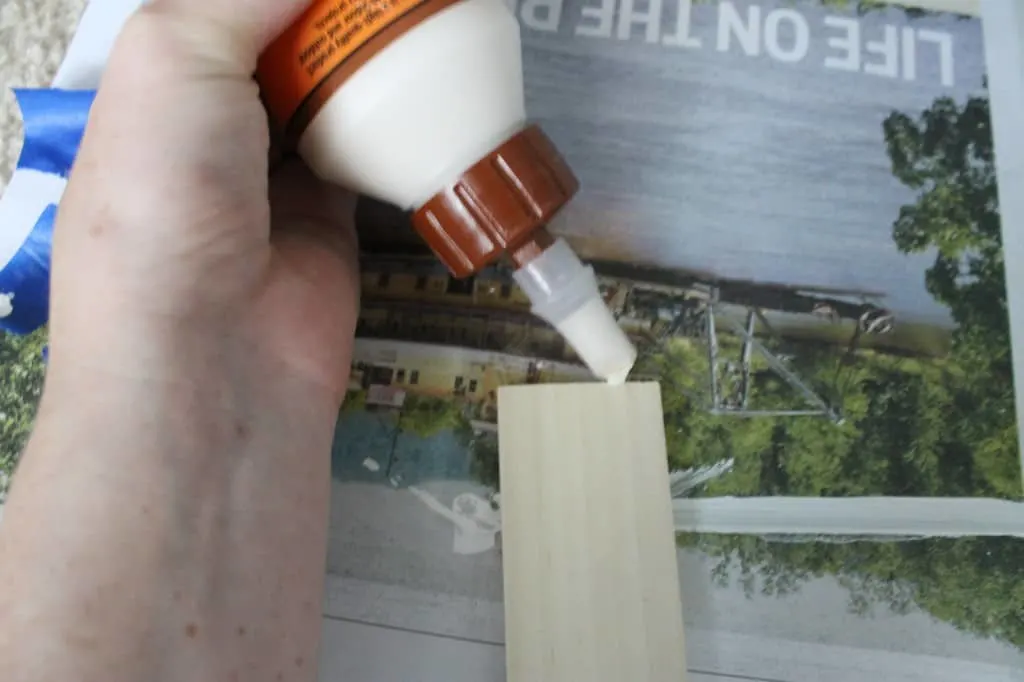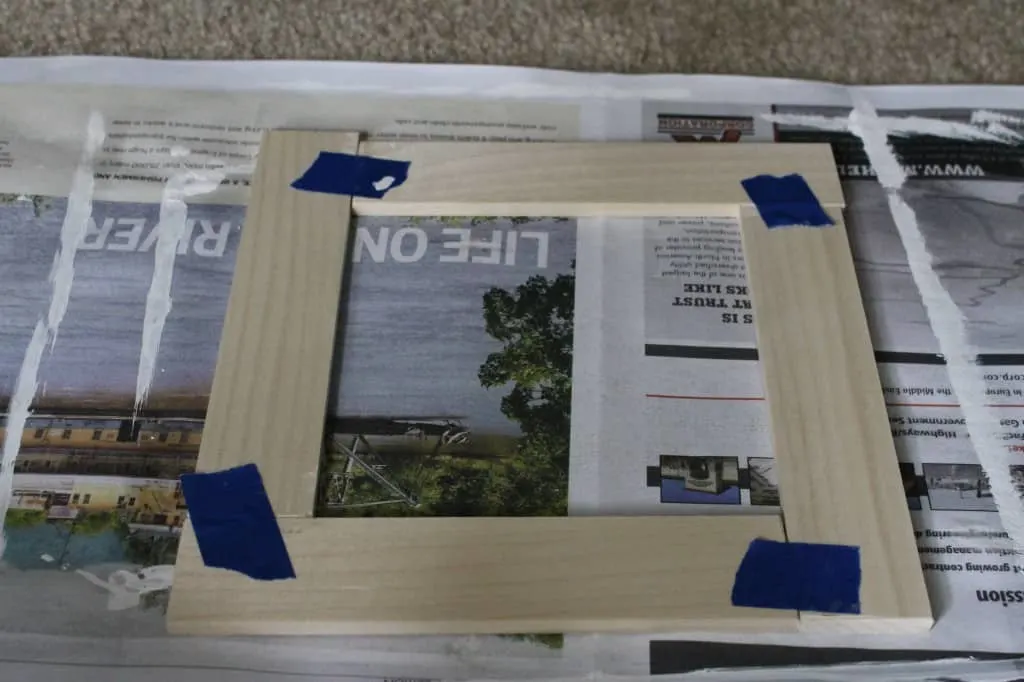 I hit up my stack of old magazines and got tearing. I decided that I wanted a black & white print. So, I picked pages that had at least 1/4 inch of either solid black or white on a long edge.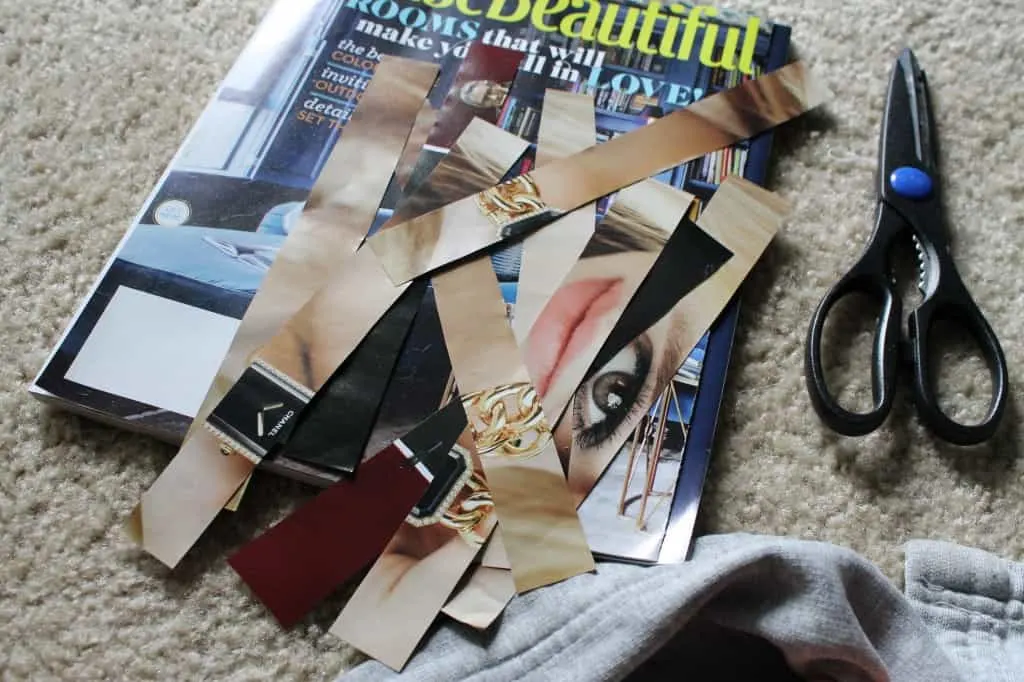 First, trim off the ragged edge. Then, cut the page into inch wide segments. If it's a normal magazine, you should get 11 strips.
Then you will roll the strips. I rolled my pieces around a toothpick to keep them uniform in size. You want to make sure that the part that you want to show (in my case, solid black or white at the end of the strip) is on the bottom outside as you roll. When you get to the last bit of the roll, add a few drops of elmers glue.
Slip the roll off the tooth pick and allow them to dry.
**Warning- this will take forever. I worked on this over 2 weeks, while watching TV. But it took about 16 pages worth of rolls to complete my frame. Be warned.**
When you're ready, start gluing them to the frame. I stuck them seam-side down black-black-white-white repeat.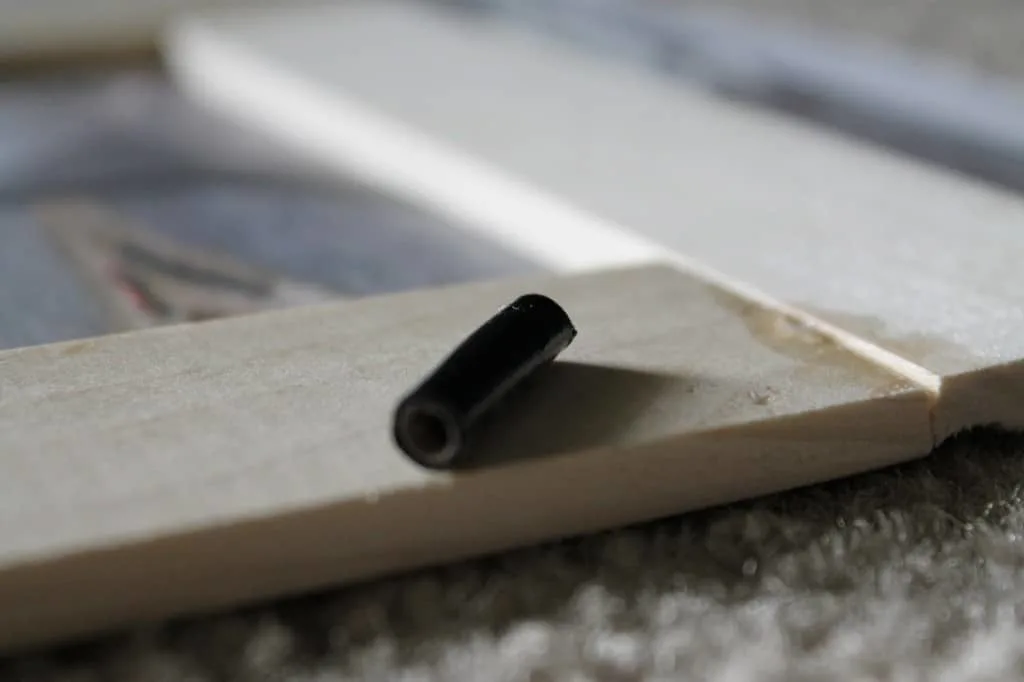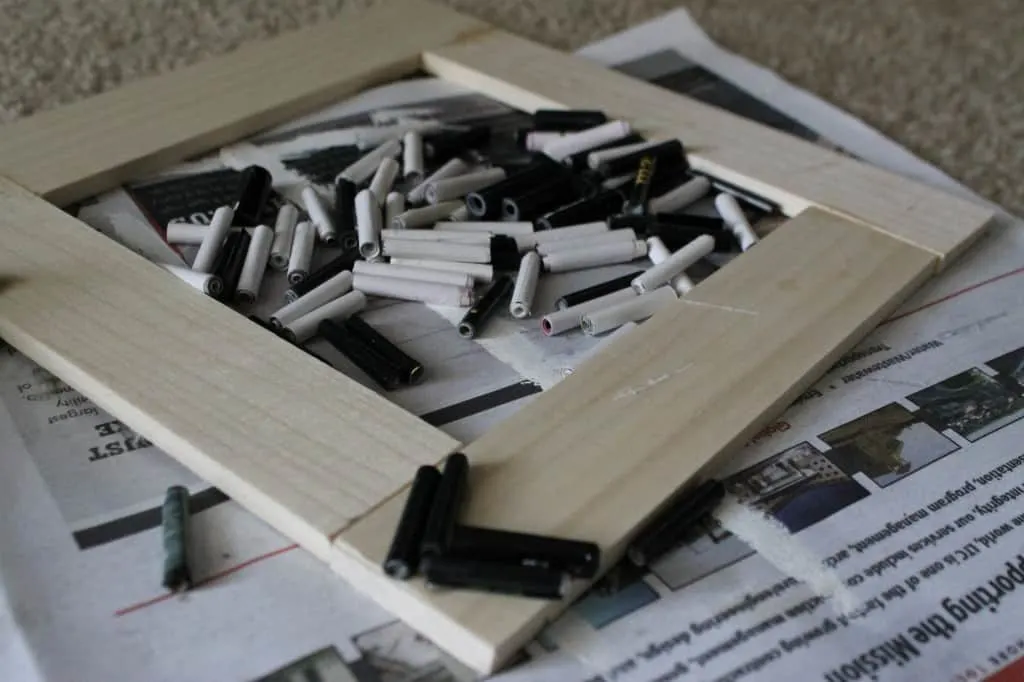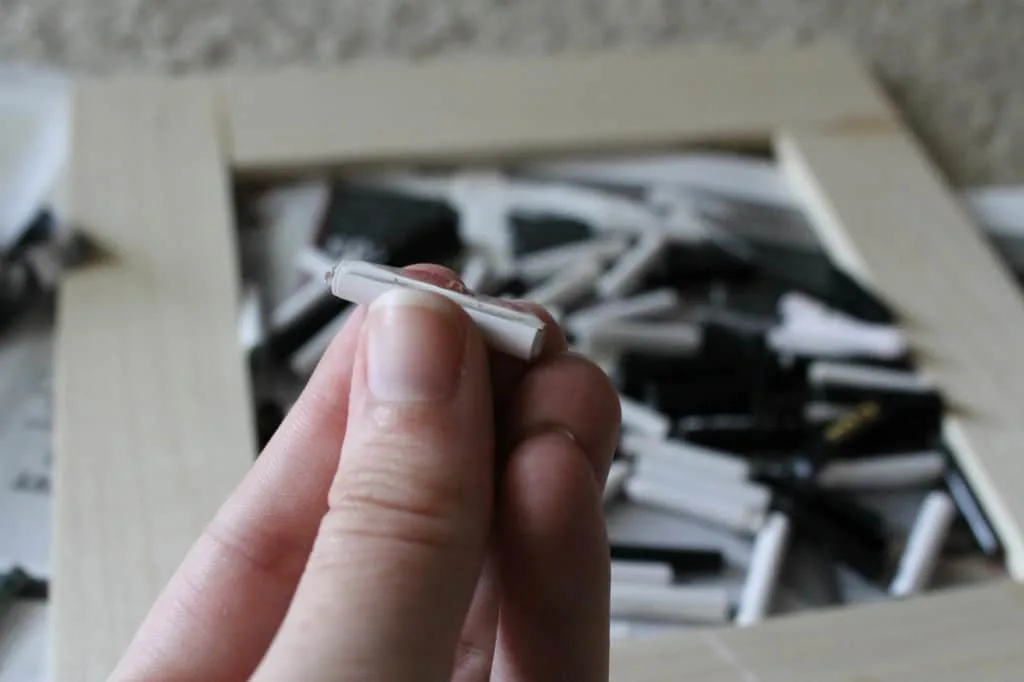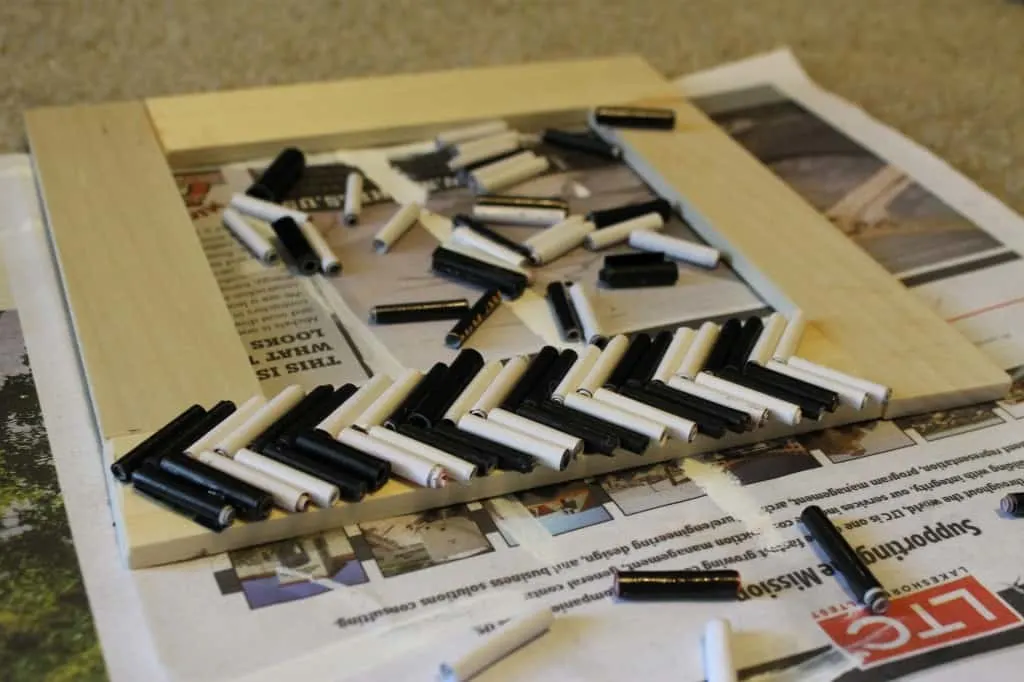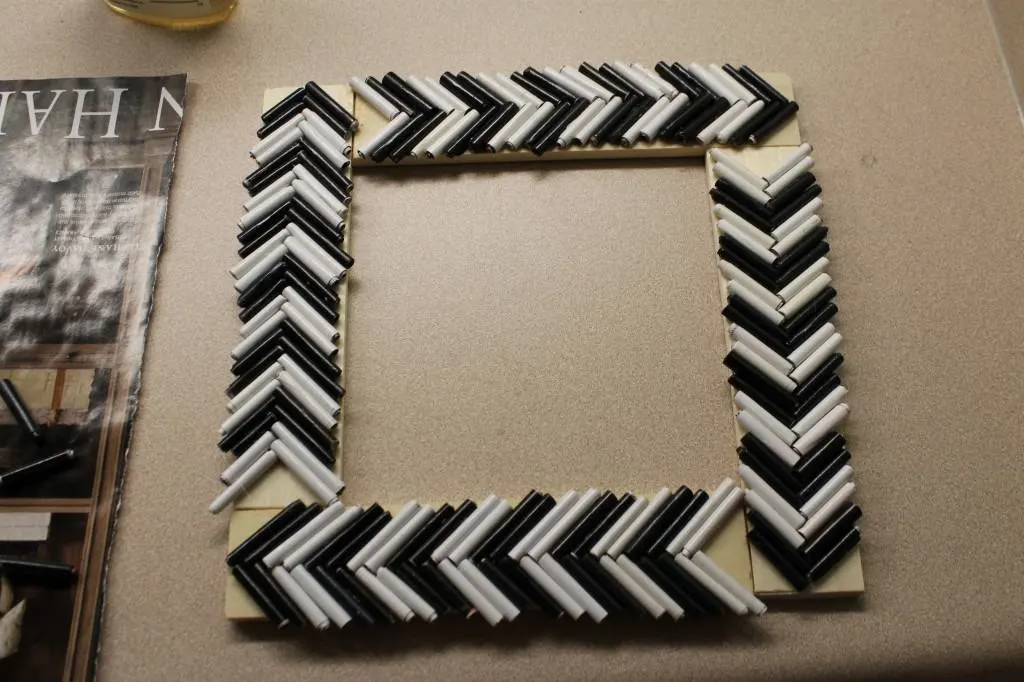 I saved the corners for last. I ended up continuing the pattern all the way to the edge, just by cutting rolls a little bit shorter to fit the open space.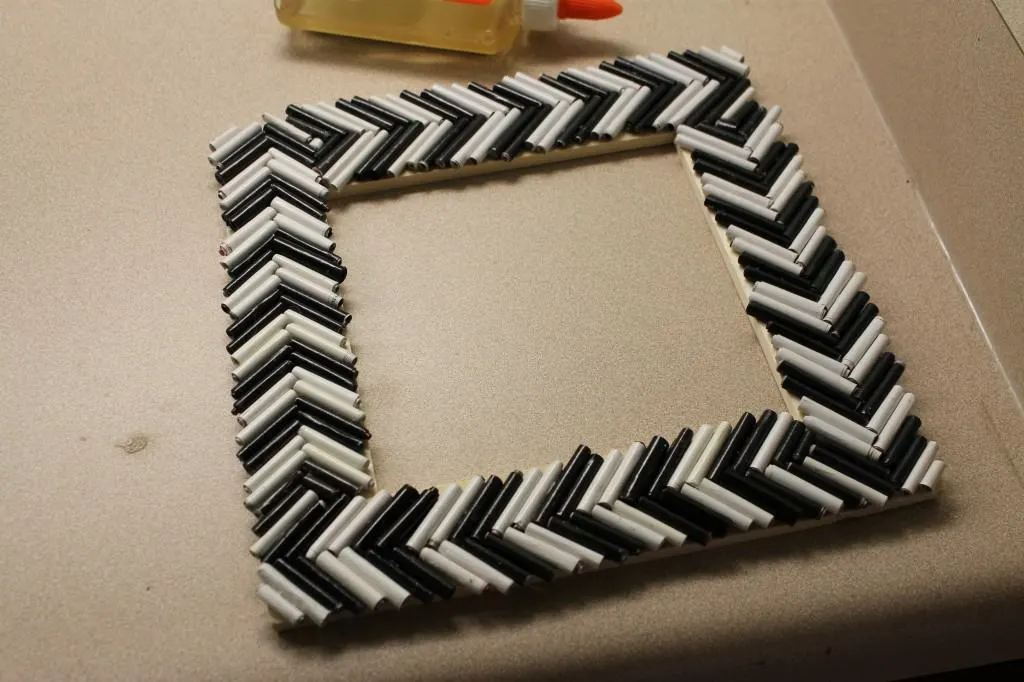 When I was finally done, I carried the frame around and decided that I would like to have it sitting on a bookcase. So, I wanted to add a stand. To do this, I glued a 4 inch section of the same wood at a 90 degree angle on the bottom of the frame.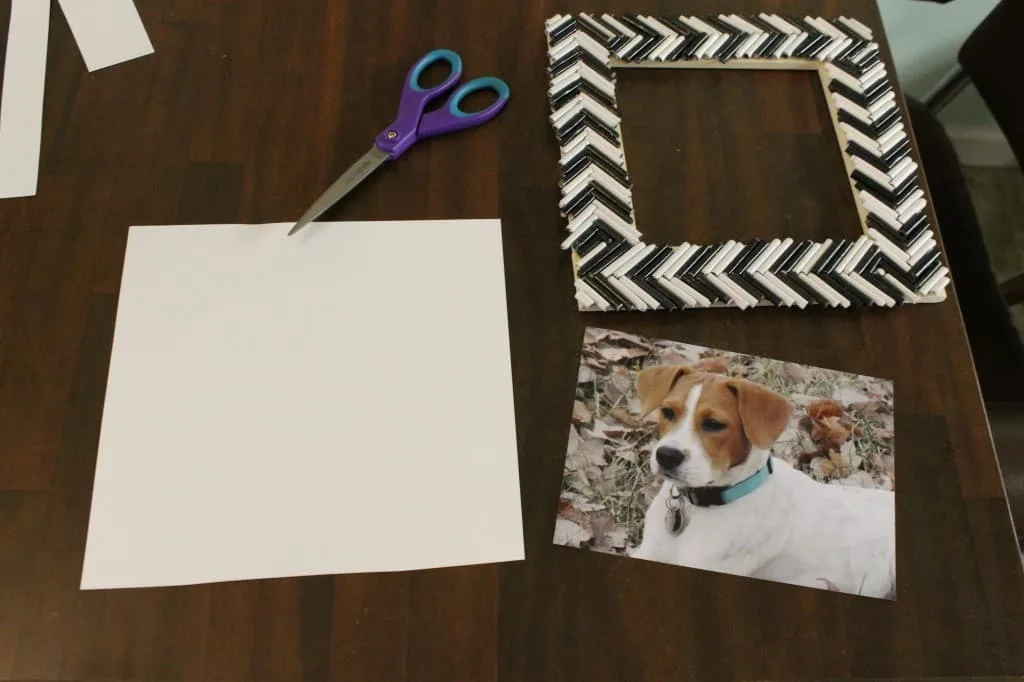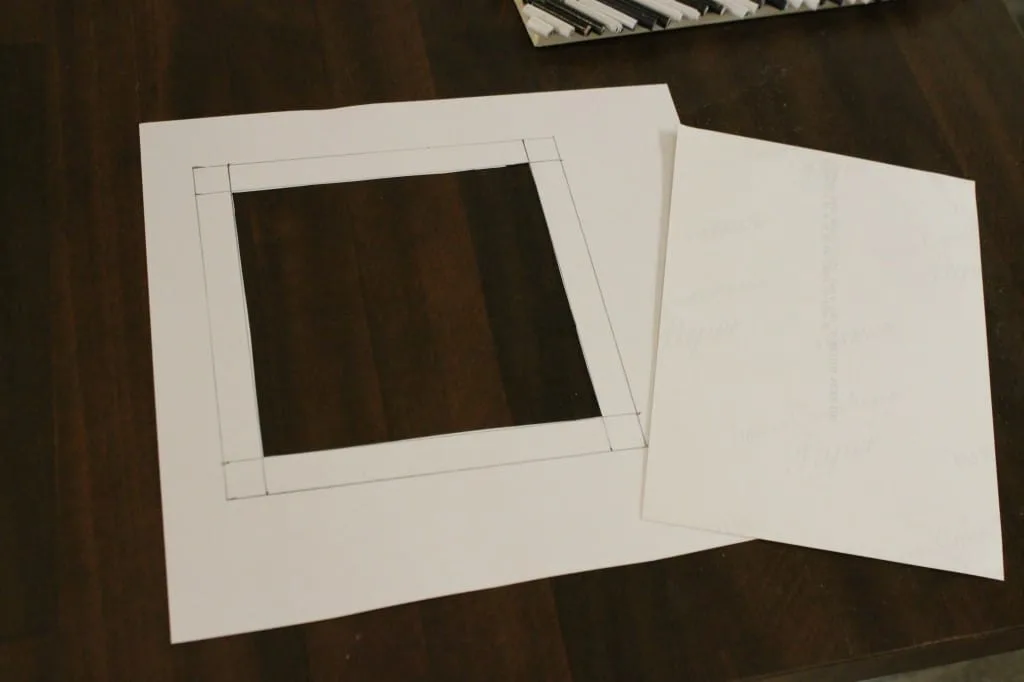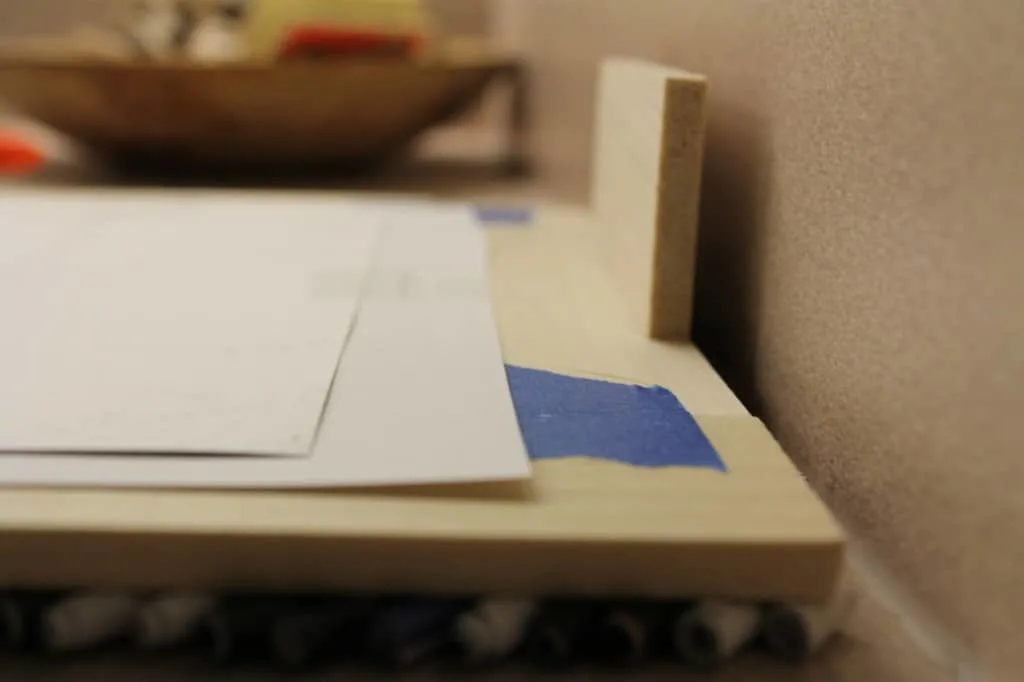 I also used a piece of white cardstock to "matte" this cute picture of Cici as a puppy!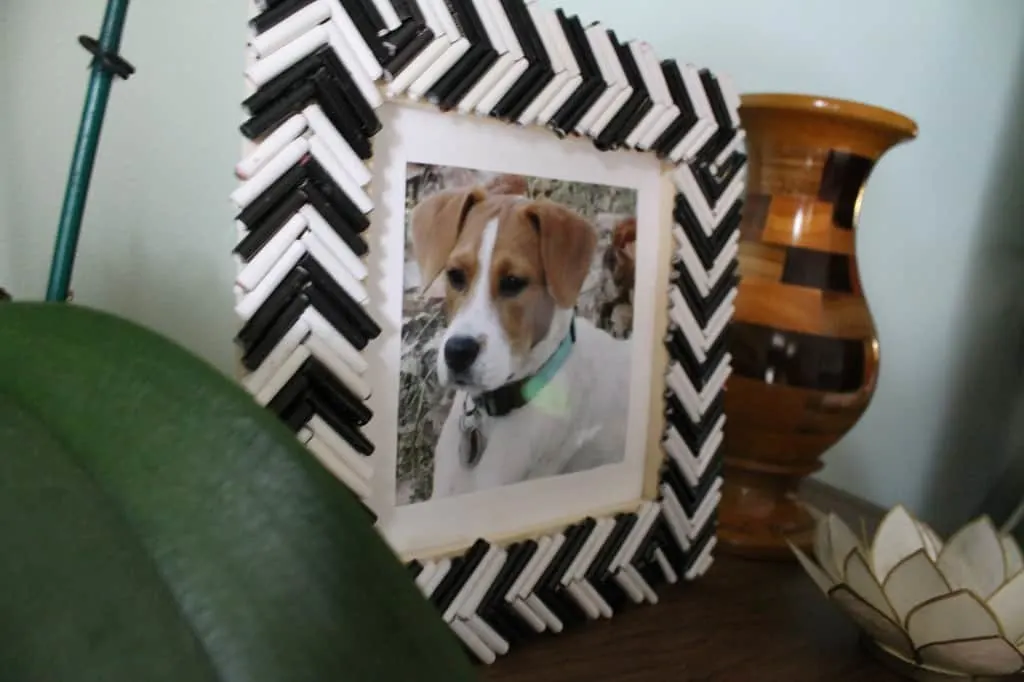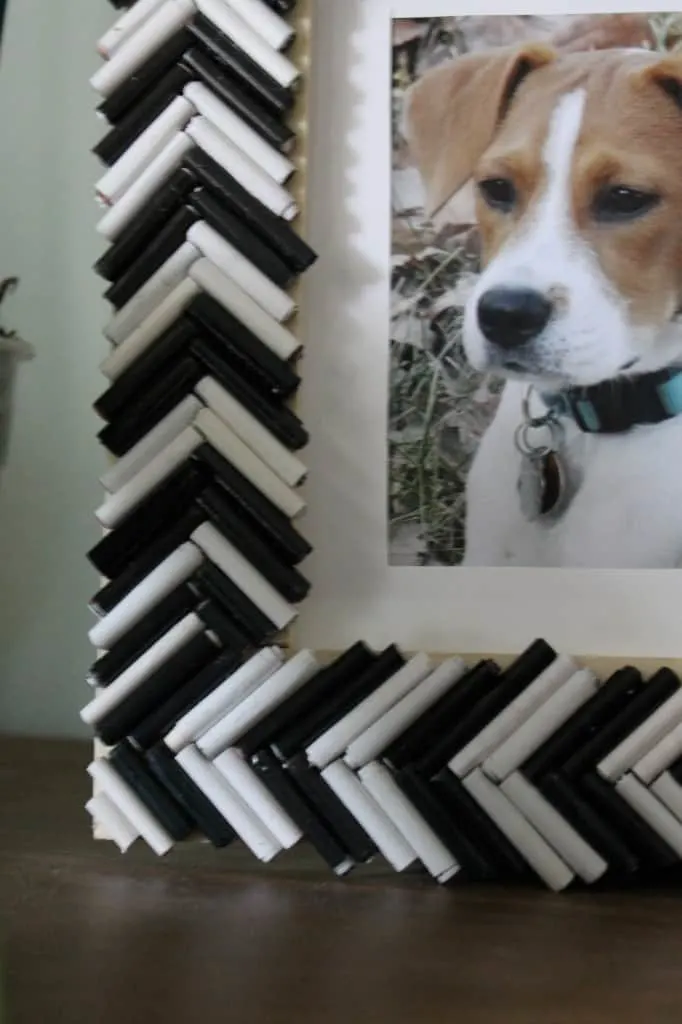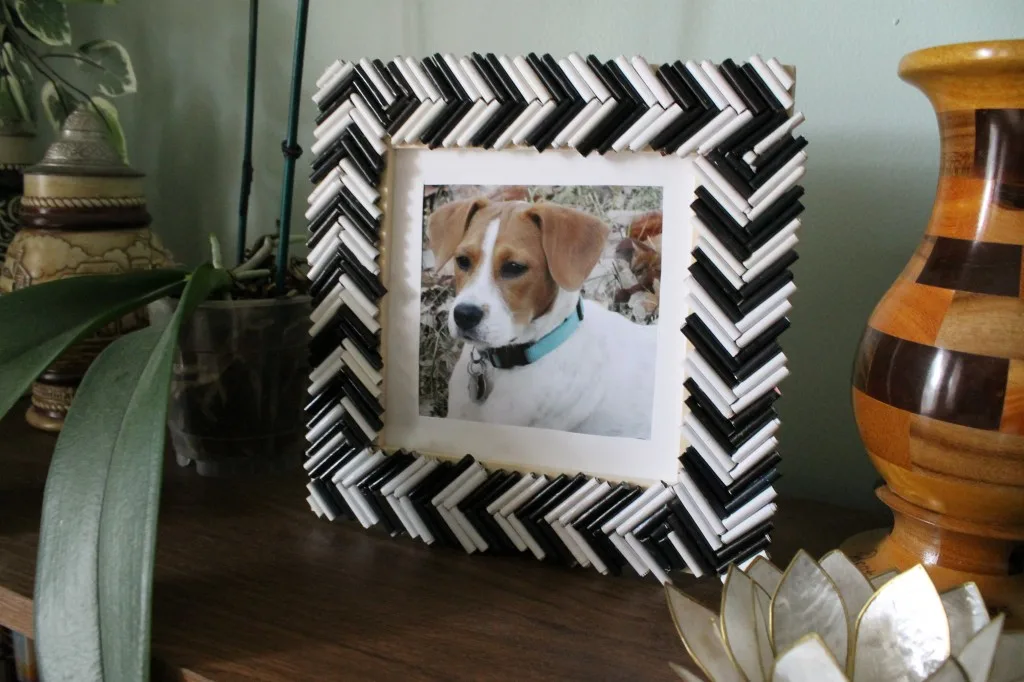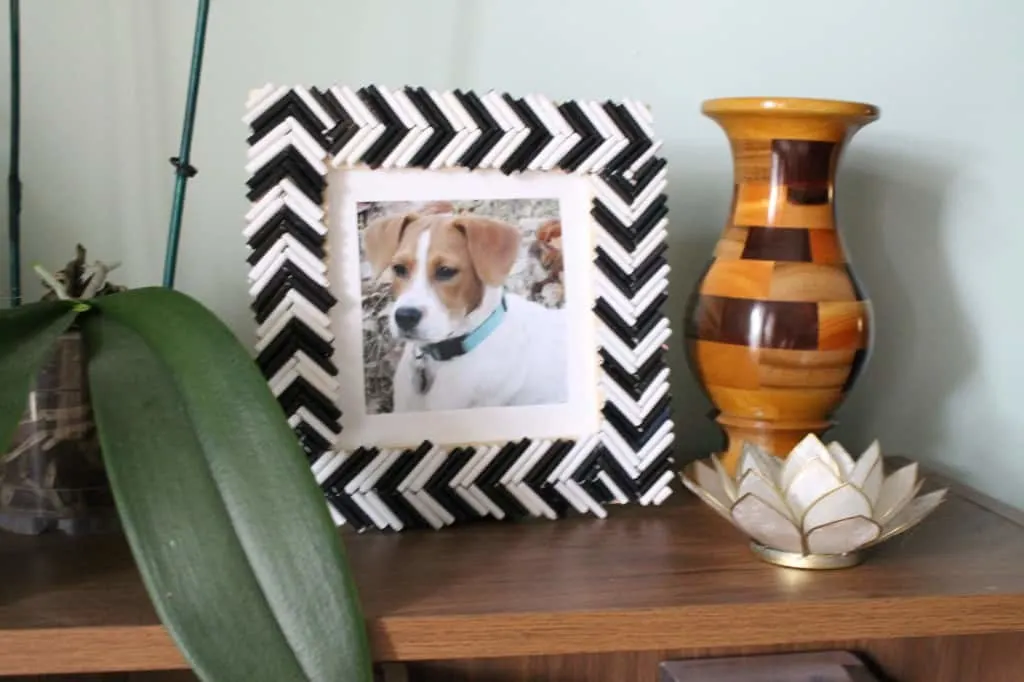 I am really happy with my $0 frame but it was a big reminder that "free" often means a lot of sweat equity. I don't think I'll be making another one of these anytime soon!
Have you made any free projects lately?