Y'all, I am so excited to call our Rug Hunt 2014 complete. I already shared my window shopping for rugs as well as the new rug that we snagged at Target for the living room. However, I also decided that I wanted a rug to go under our kitchen table. I love the new table and chairs (from Ikea and Overstock) but they are much lighter (in color and design) than our last set. They really need a dark rug to help ground and balance them out.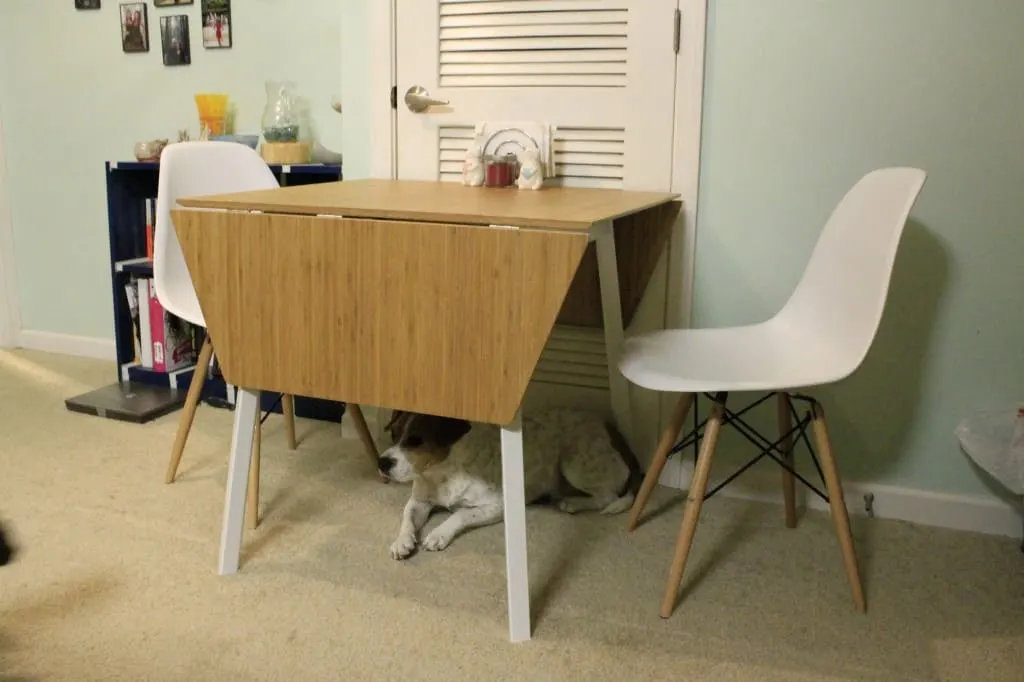 We tried several rugs in that spot, but I kept coming back to this one from West Elm. But, I don't like ordering rugs online until we can feel and see them in person. So, when we recently went up to Charlotte to visit Sean's family, we stopped by the West Elm store. (Sean had never been before, can you believe it?!?)
They had samples of the rug (about 10"x10", on hangers) but they did not carry it in stock. However, the sample allowed us to get a feel for the rug. We originally saw the Iron color and thought, my gosh that's dark blue! But the one we wanted is called Half Moon – it has several shades of blue varying from a navy to an indigo.
The blues were perfect and the texture was good. It is not soft like our living room rug. But, that's good – we won't be laying on this one, and don't want crumbs to get lost in a plush rug.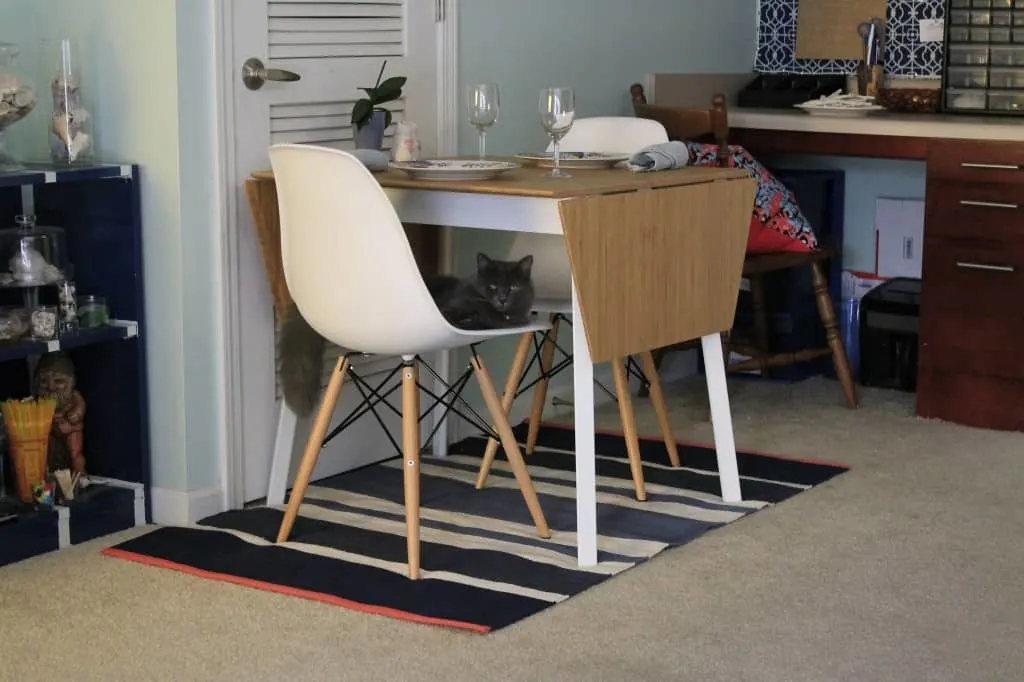 We decided to get a 3'x5'. We actually measured the space for a 4'x6', but it stuck too far out into the "hallway" space. The 3'x5' means that the back legs of the chairs hang off the rug when you pull the chair out (which I've heard is a faux pas) but it looks way better than the 4'x6'.
I think that it really makes this dining pass thru feel like its own space! I am so glad that we got it and that it was a great deal. The 3'x5' is $39. We used a coupon code for 10 percent off, which basically made the shipping free.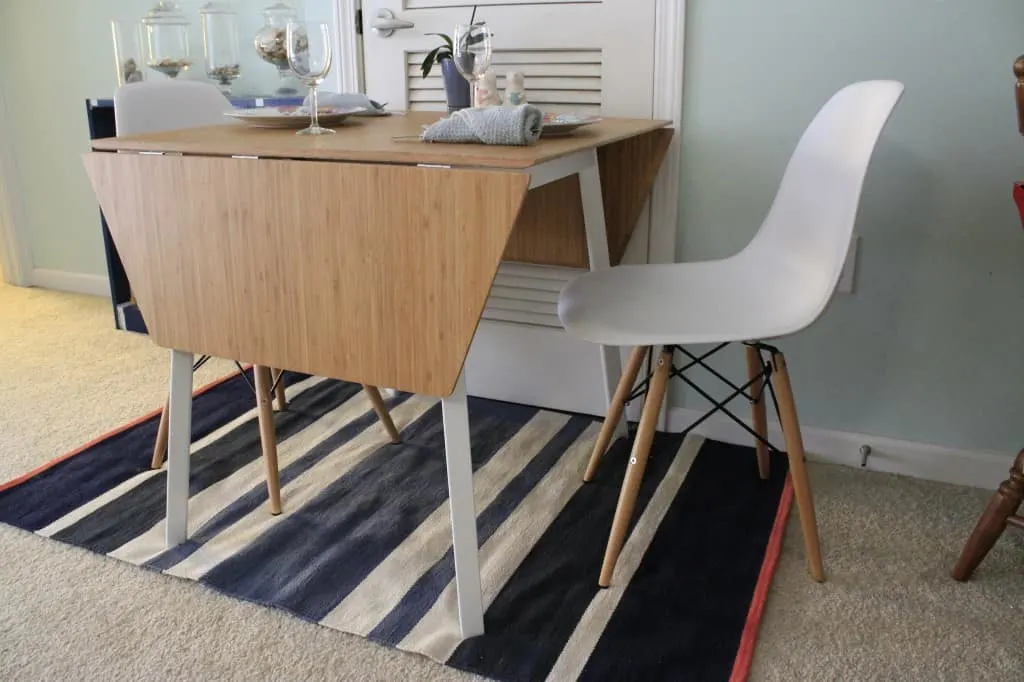 Have you been putting in any rugs lately?