TODAY we close on our new house, but we are still feeling sentimental about leaving the condo! We will be filling you in with all sorts of details on the new place very soon, but until then, we are happily dwelling in the past. We already shared our 5 favorite DIY projects in the condo, and today we will be sharing our 5 favorite purchases!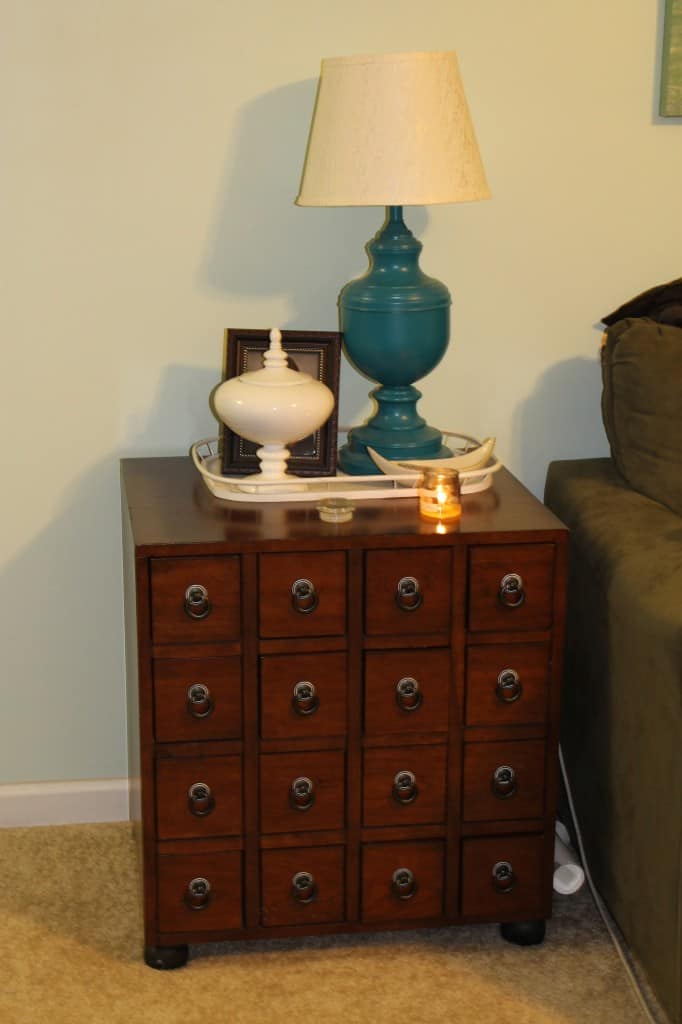 Apothecary table – This beautiful table was a thrift store find and I just want to lick it every time I see it. It was in amazing condition and is perfect to store remotes, coasters, small electronic items like chargers, and some pet items. I give it all the heart eyes.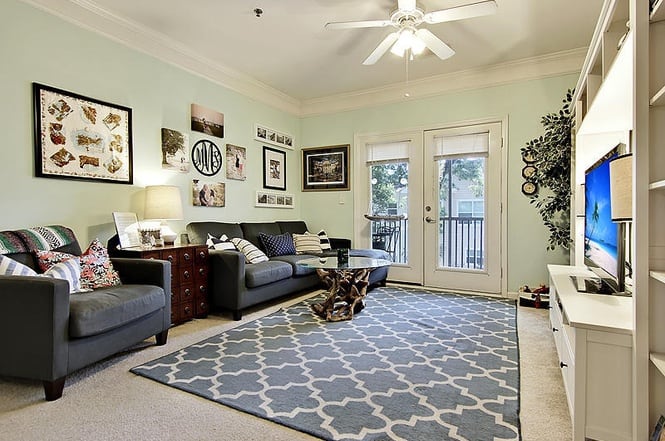 Couch – we bought this World Market couch on a whim, and it seriously looks so much better than our old piecemeal system. It's holding up well, but showing a lot of dog hair. Whether we keep it a lot longer or not, it has been perfect in this space!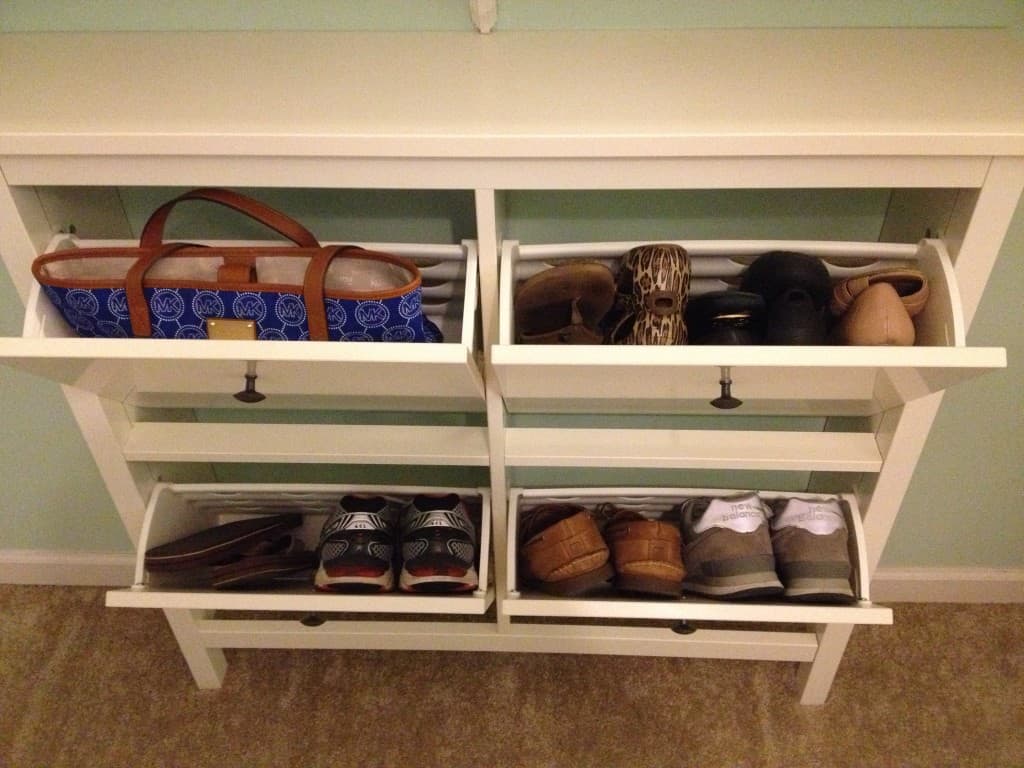 Shoe Organizer – this is a simple Ikea piece, but it makes such a difference in getting our shoes out of sight. I seriously think that every home needs one of these now!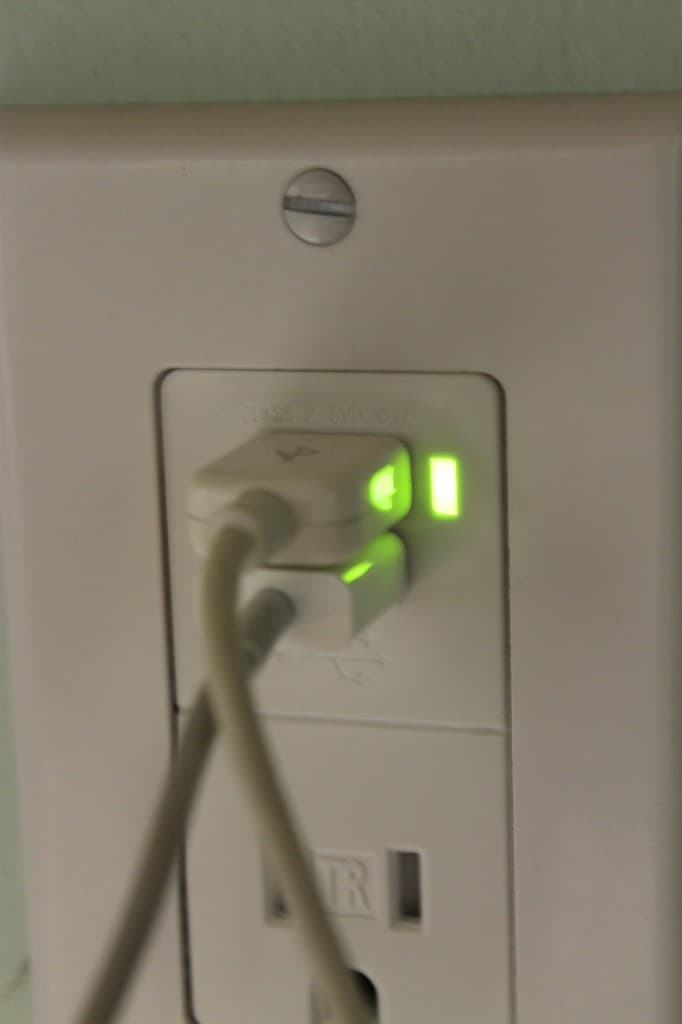 USB Plug – This is kind of a DIY because we installed it ourselves, but we love having a USB outlet in the kitchen. It makes charging a lot of things at night simple and we never need those little white cube outlet plugs. Winning!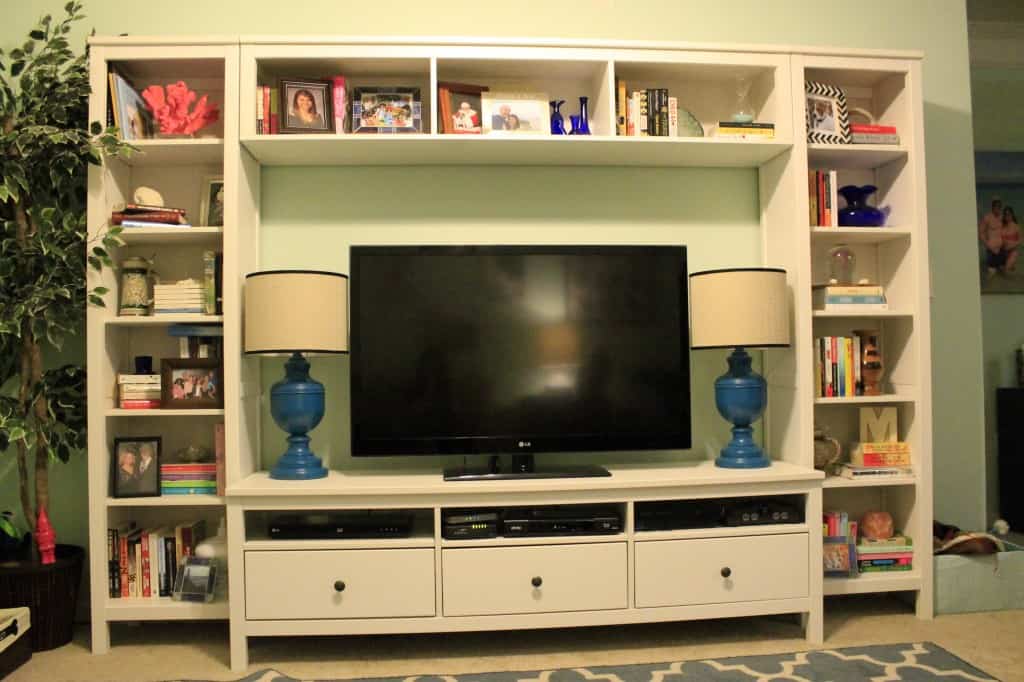 Entertainment Center – our entertainment center is from the Hemnes line at Ikea and it really makes this space. It was a big purchase for us – both large in size and at $700 the most expensive piece of furniture that we own – but we are really hoping to fit it into our new place, too!