One of the big things that Sean and I have in common is our love for organization. We both get our kicks off of having specific little places for everything to go. The thing about organizing is that to make it successful, you have to keep it up. That's why its so important to periodically clean and purge areas of your home.
It just sometimes feels like it takes too much time or energy to organize. That's why I was so excited to see that one of my favorite bloggers, Jen at I Heart Organizing issued a 4 drawers 4 days challenge. Her point was simple – take a few minutes each day to clean up a drawer and feel very accomplished by the end of the week!
We participated in the challenge last week, but you could challenge yourself to do the same at any time. Set aside ten minutes after dinner (or whenever works for you!) Empty the drawer completely, wipe it down, decided what to keep and what to toss (or donate) and then put it all back, in a more logical or organized way.
On Tuesday, I attacked my hanging files at work: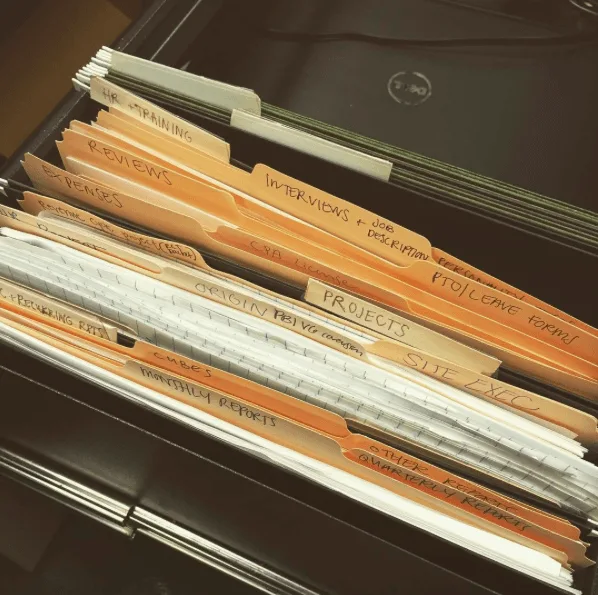 On Wednesday, I purged my vanity overflow-makeup drawer (why did I hoard so many basically empty mascaras?):
On Thursday, I cleaned up our miscellaneous kitchen utensils: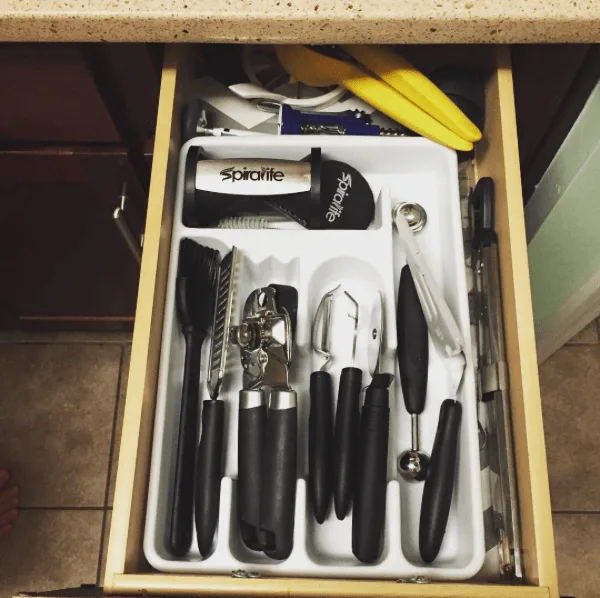 And then over the weekend (Friday got a bit away from me….) we attacked the hoarder storage that is our living room side table: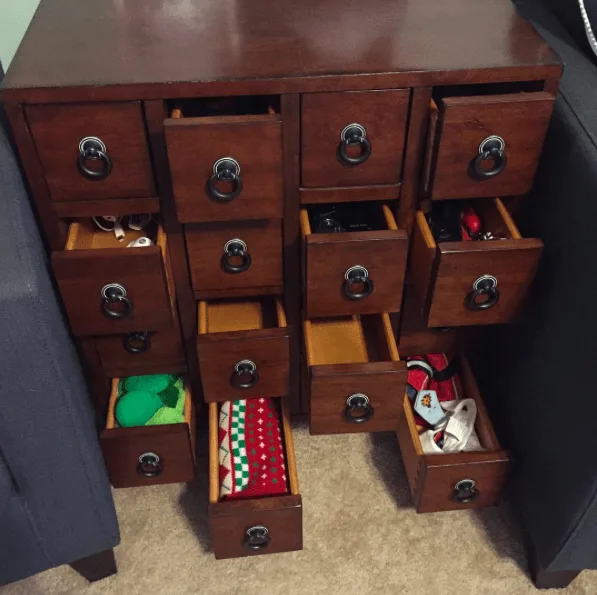 It felt so good and was so easy to tackle this challenge! It might even have been enough to pump me up to conquer my closet…. again! 🙂
I challenge you to conquer four drawers this week! Share it on Instagram and be sure to tag me!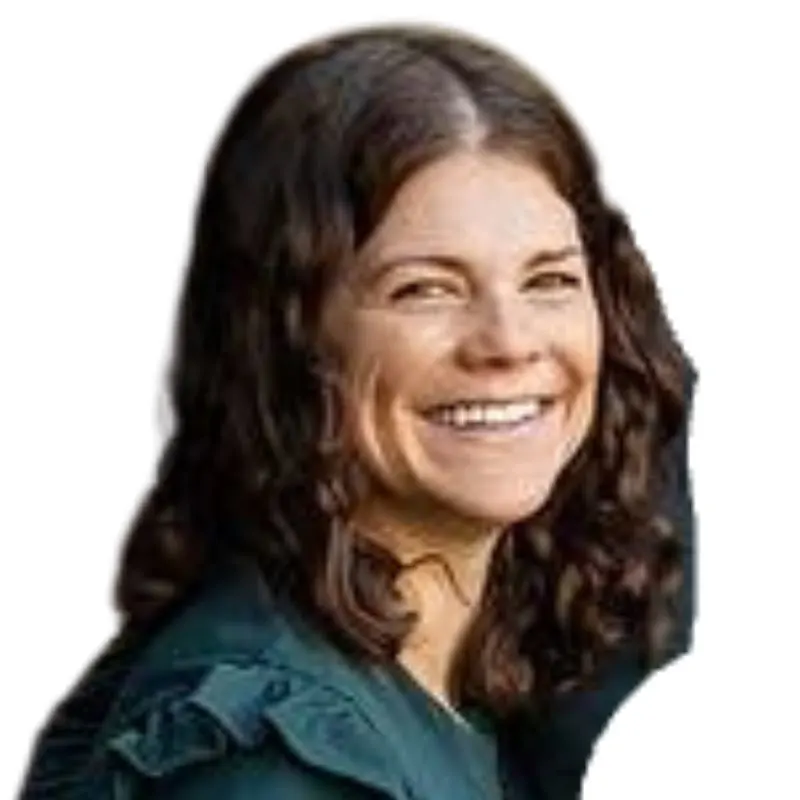 Hello, I'm Morgan, half of the creative force behind CharlestonCrafted.com! With a passion for DIY that dates back to 2012, I've transformed three homes and now I'm dedicated to helping others craft their dream spaces. Let's turn your house into a home together!