Hello and welcome to the finale of the $100 Room Challenge! We have been making over our hallway in only 1 month for only $100 and I am so excited to reveal the results to you today.
Week 1: the design plan
Week 2: how to save $$$ on house paint
Bonus: our beadboard ceilings
Week 3: iron balusters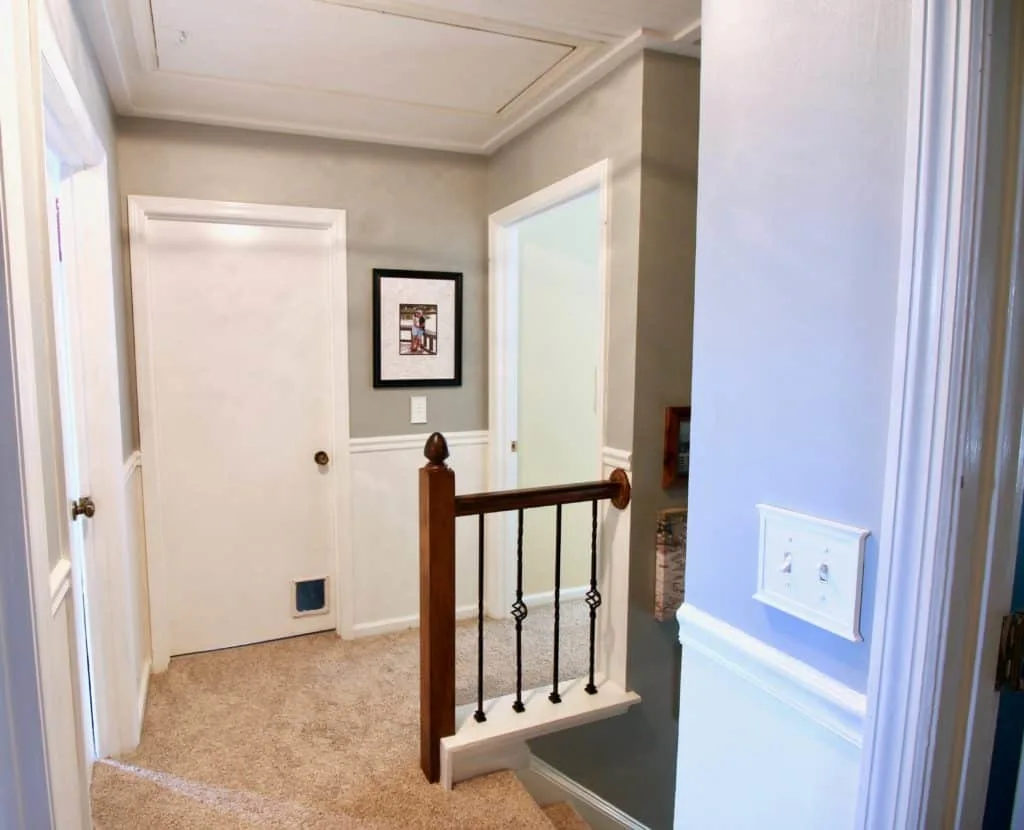 I am so pleased with how it turned out, and I feel really embarrassed that we left this space incomplete for so long.
I love this link up because it is such a reminder that it doesn't take a ton of money or a lot of time to make a big impact on your home.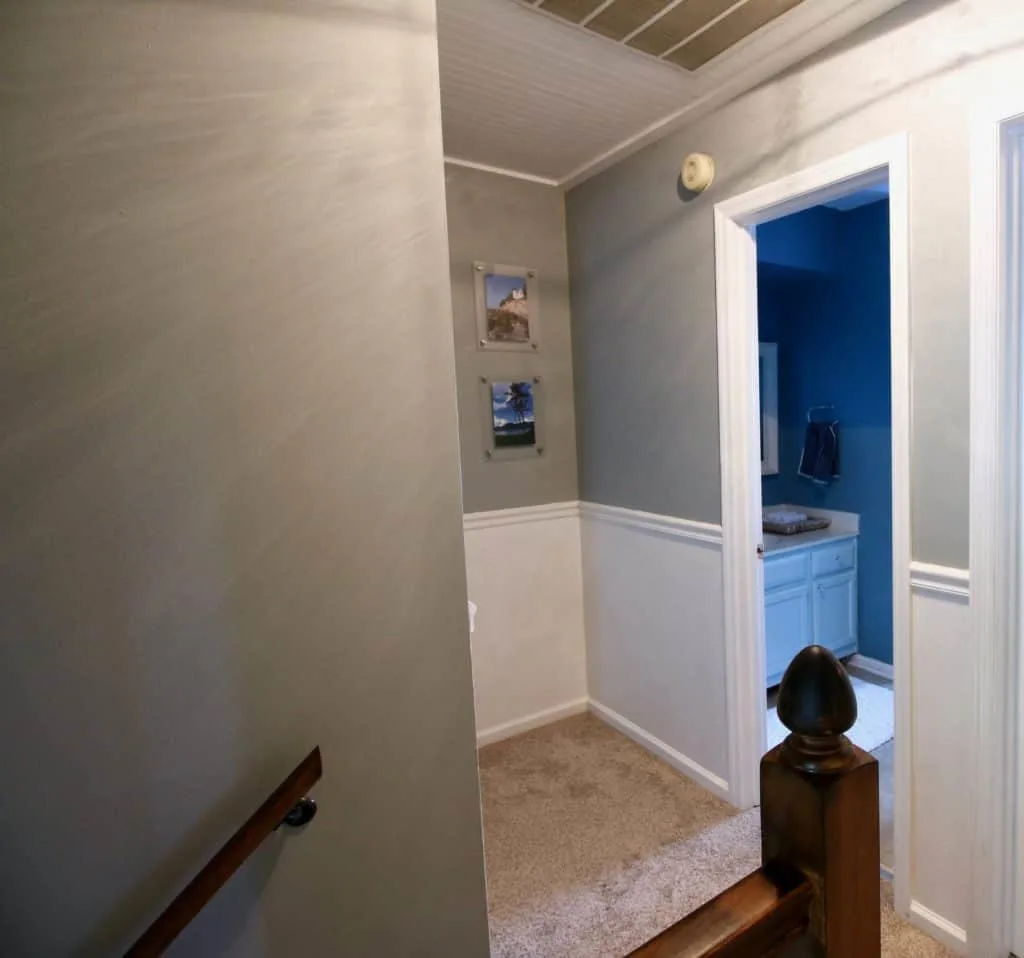 Also, you might notice that I did not do the DIY bubble chandelier. We ran out of budget. I actually have 15 small plastic, 1 large glass, and 24 small glass ornaments on hand (from back last Christmas when I got the idea to make and sell ornaments… on December 15th) but I felt rather cheat-y using quite so much stuff that I already have on hand. I really wanted this to be a realistic budget makeover. So, stay tuned and maybe the bubble chandelier will come at you at a later date.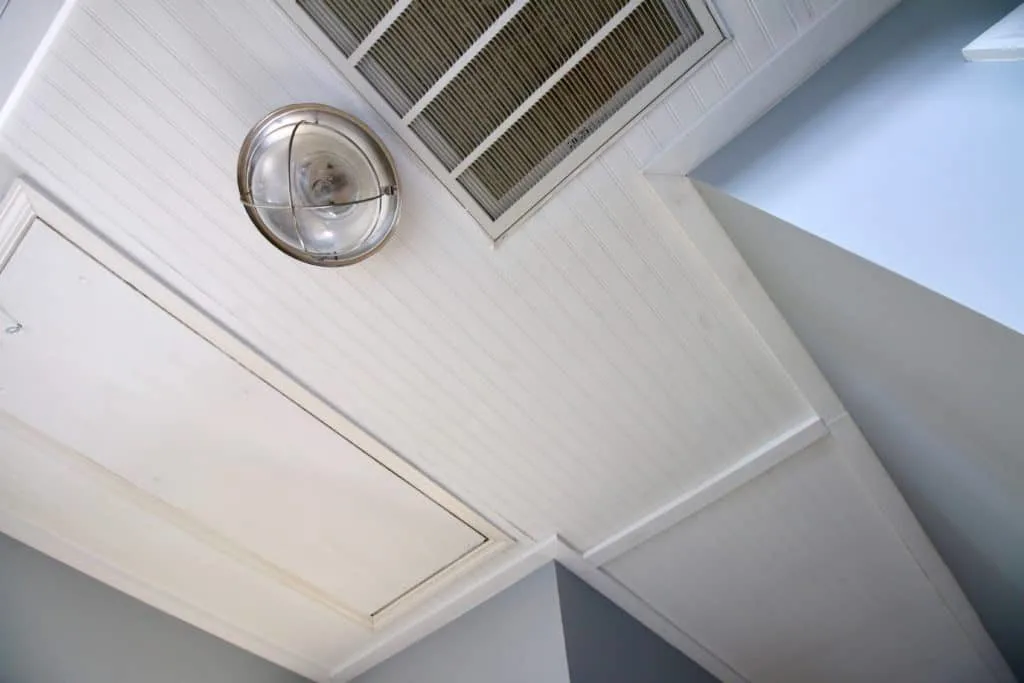 I can reiterate that the only reason that we were able to stay under the $100 budget was by buying in bulk always and having a lot of things – mostly paint, stain, sealant, and things like nails, on hand already.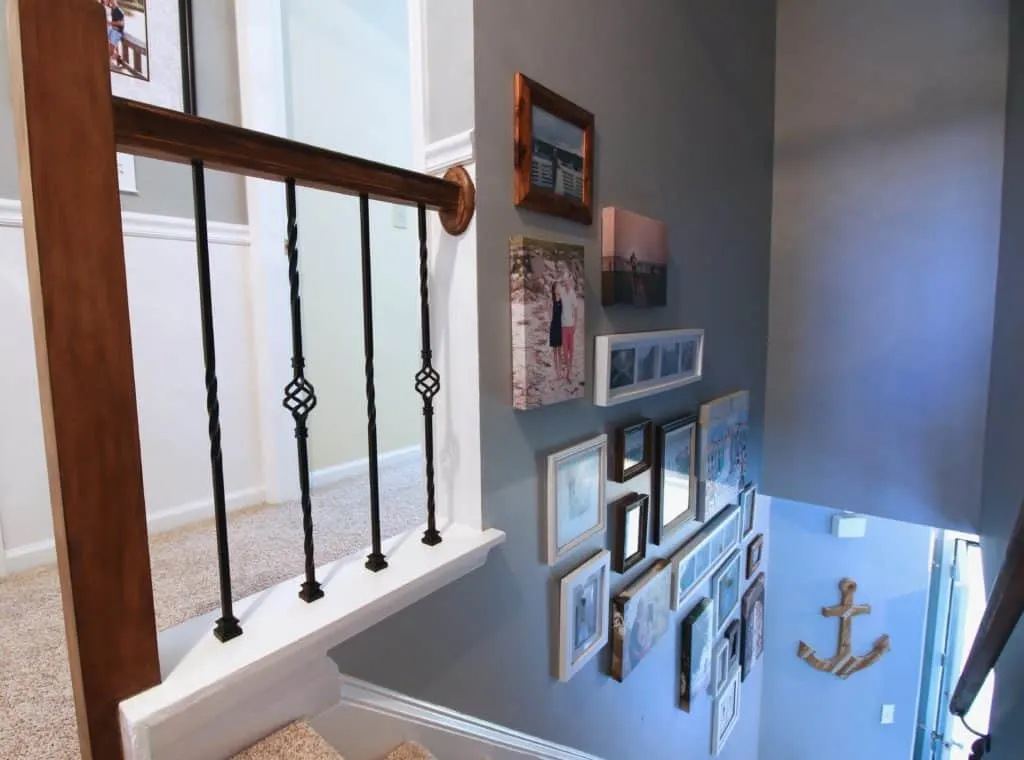 Final Budget Breakdown:
Wall paint – Sherwin Williams Online & white trim paint, had on hand (buy in bulk!)
Ceiling – $79.60
3 sheets of beadboard: $19.95 each
5 x 1″x3″ pine boards: $3.95 each
Caulk: had on hand
Ceiling Paint: had on hand
Ladder: borrowed from a friend
RYOBI AirStrike: had on hand
Balusters – $16.66
2 x basket style @ $4.05 = $8.10
2 x single twist @ $2.30 = $4.60
4 x flat shoe @ $0.99 = $3.96
Other railing supplies (stain + sealant) had on hand
Gallery wall & all art – already existed, just re-hung
Light fixture – already existed, just re-hung
Total spent – $96.26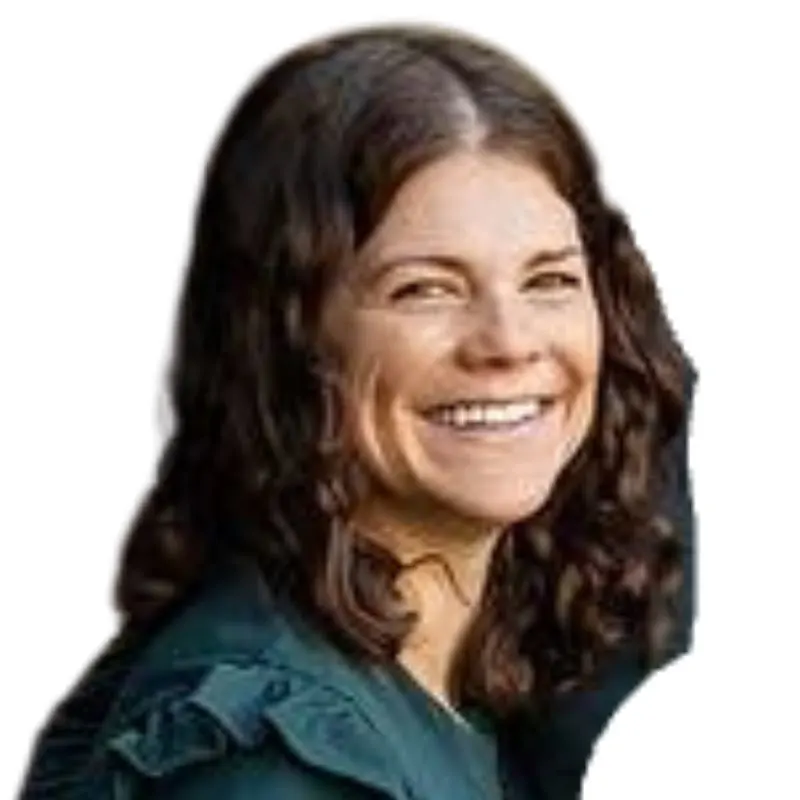 Hello, I'm Morgan, half of the creative force behind CharlestonCrafted.com! With a passion for DIY that dates back to 2012, I've transformed three homes and now I'm dedicated to helping others craft their dream spaces. Let's turn your house into a home together!