We recently told you about how we had to flip flop our sleeping situation around when we got a new bed from Morgan's sister that we want to use long term in one of our guest rooms. That left us sleeping on a full-sized bed and dreaming of the night we get to curl up in a king-sized bed, aka AS SOON AS POSSIBLE. There is such an incredible difference now that we are sleeping in a full bed. I never realized how little space you have after sleeping on a queen for so long. So we can't wait to get a new king bed when we get into our new home.
So we've started looking around at beds because we found out that it takes a good 6-8 weeks for most places to deliver a bed. We want to be able to order one as soon as we know we're going to be moving into a house so that it can be there as soon as possible. We have kind of become set on a certain style bed, which is a platform bed, aka doesn't need a box spring. The bed frame itself serves as the box spring and you only need to get a mattress. We like the sound of that and the look of these so we wanted to explore the possibilities. We also like grey fabric for the headboard and a "wingback" style, which is where the sides of the headboard extend a few inches up the side of the bed. Turns out, if you don't want a tufted headboard (which Morgan really doesn't), the options are much more limited. For some reason they all seem to be tufted. Here's a few that we've been looking at: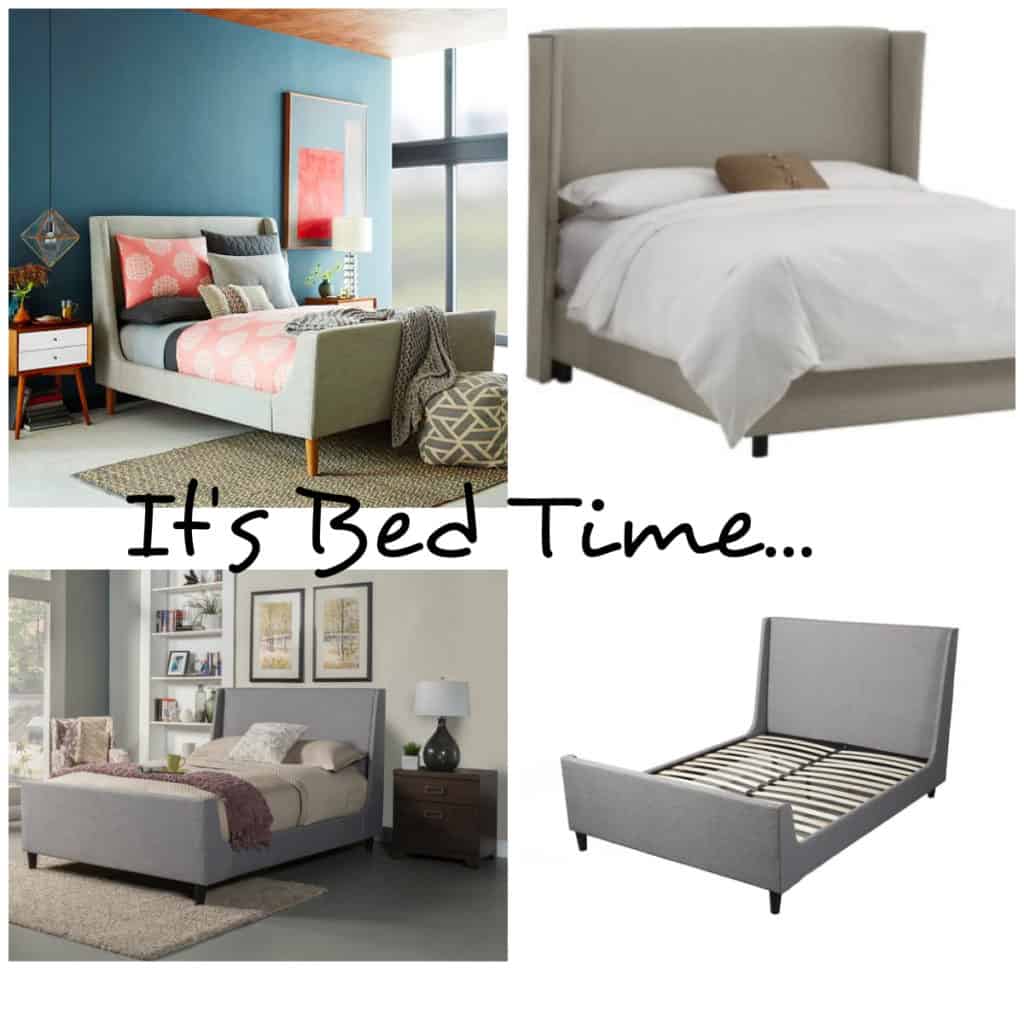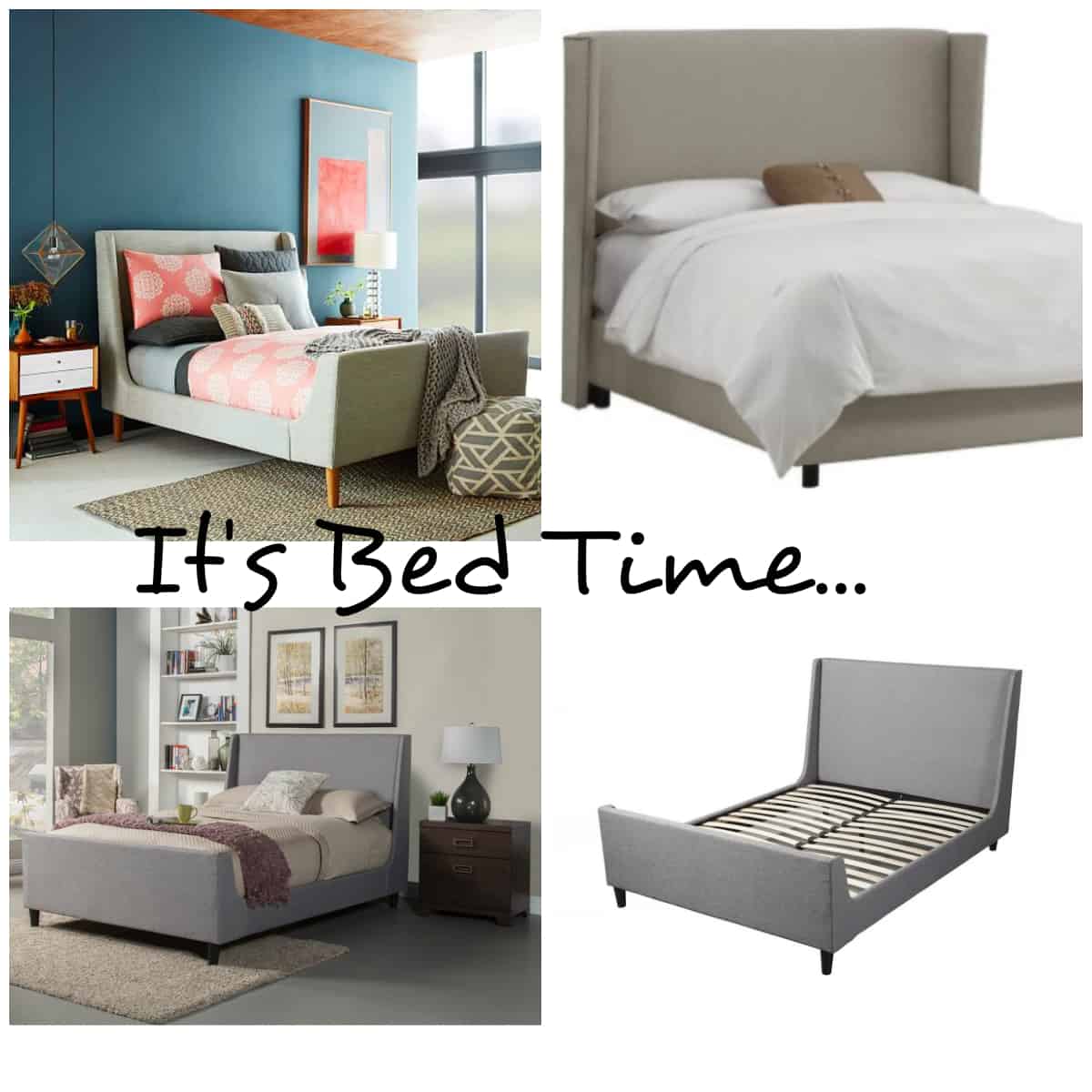 Upholstered Sleigh Bed – West Elm // Nail Button Wingback – Amazon //
Melissa Upholstered Bed – Joss & Main // Amber Platform Bed – Wayfair
The West Elm bed is the original bed that got us inspired to go this route. We actually registered for it on our wedding registry because we knew that they do a discount for registry fulfillment and we would get a few hundred dollars off later (no, we did not expect anyone to buy us an $1,100 bed!). Sadly, they have run out of this bed in the king size, so we're having to search elsewhere. That's what led us to sites like Amazon, Joss & Main, and Wayfair. We like the beds you see here, but the Amazon bed requires a box spring and the beds from Joss & Main and Wayfair are currently out of stock (refilling soon). They should be back by the end of this week, so we're hoping to move on one of these when the time comes. One thing we did notice is that the bed from those two sites has the EXACT same pictures (click those links and see for yourself) and looks exactly the same, but has a different name (Melissa vs. Amber) and price. Has anyone experienced that before? Our guess is that the furniture manufacturer is selling them to both sites and the sites have named them differently.
So that's what we're looking for for bed time. Has anyone ever used these big sites for buying big pieces of furniture like a bed before? We're wondering how it ships and what goes into the set up or if anyone has had any problems. The downside is that you don't get to touch them before you buy them, but the stores we went to in person didn't really have these styles anyways. Let us know!