For our first anniversary, we decided to take a trip to the island of Kauai, Hawaii. We went to Italy for our honeymoon, but Hawaii was our second choice, so we thought it would be a great idea to go for our anniversary! We've been trying to travel more before we start a family, so we took the most amazing trip we could possibly imagine. We're going to lay out our whole trip for you for the next two weeks, but I want to say up front that this trip was the best trip we've ever taken in our lives. As great as our honeymoon was, this trip was perfection in every way.
On our first day, we flew out of Charlotte like we usually do for big trips. It's a 3 hour drive from Charleston, but it saves us flight time by flying from a hub, plus we are able to leave the animals with Sean's parents. We flew to Phoenix for a short layover and then straight to Kauai from there. It took us longer to get to Kauai than it did to get to Italy. It took us five hours from Charlotte to Phoenix and then seven hours from Phoenix to Kauai. Luckily, we had no issues with our flights. When we landed, we got our rental car and headed to our resort, the Kauai Marriott Resort at Kalapaki Beach. It was about five minutes from the airport.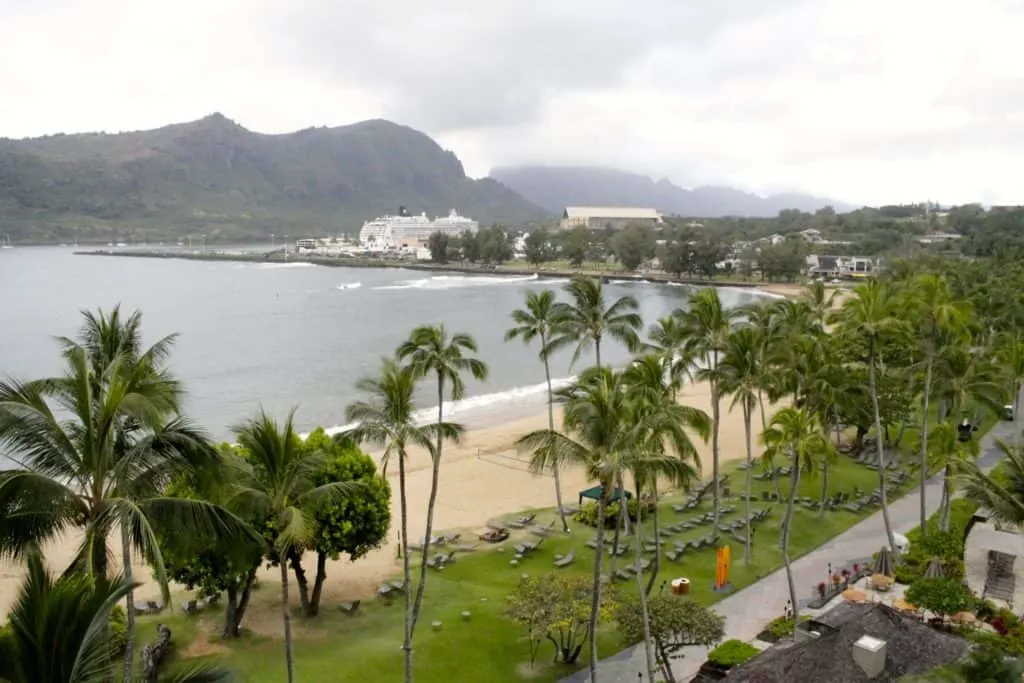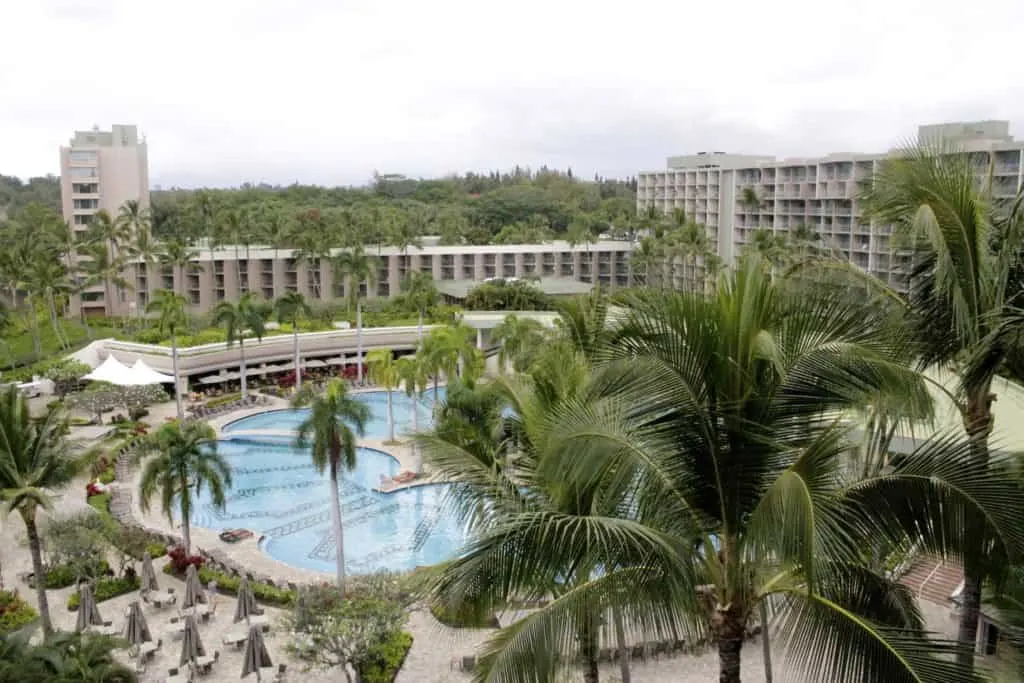 When we checked in, the gave us a first floor room and said it was super "convenient and fun" because you could walk out to the beach and pool. We went to it and realized that there was no privacy and you couldn't actually use the porch door to go outside because it didn't lock, so we couldn't leave it open. Also, there are wild chickens all over Kauai, so if we left the door actually open, we would get some squawky visitors. We called the front desk and got switched to the ninth floor. It was SOOOOOO much better. We've heard that if you call and ask for a new room, they will give you a better one. This wasn't our plan, but we did it because of the location of the room and it really worked.
Up there, we had an ocean view AND pool view and could see across the harbor to the mountains. It was the most amazing view we could ever have imagined. With the waves crashing agains the rocks, we were able to be lulled to sleep and be woken up by the sounds of the ocean.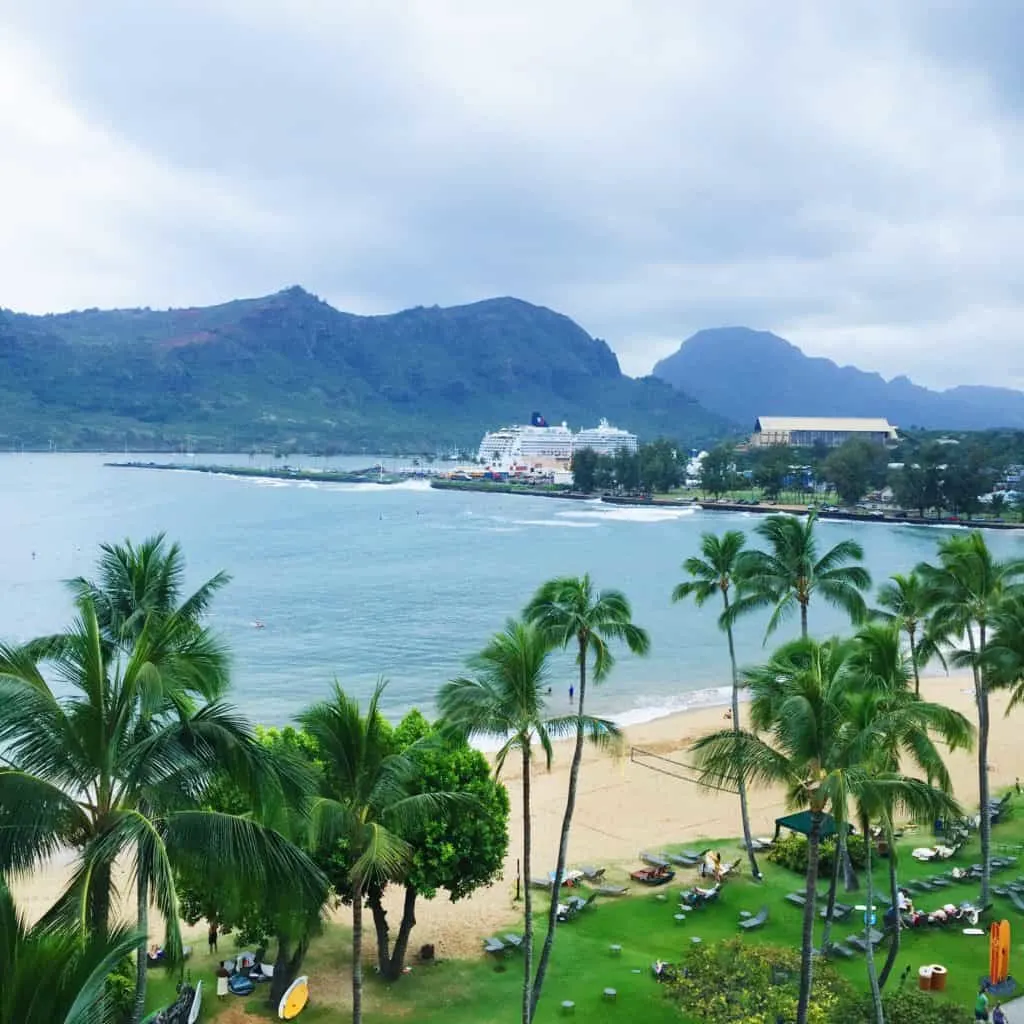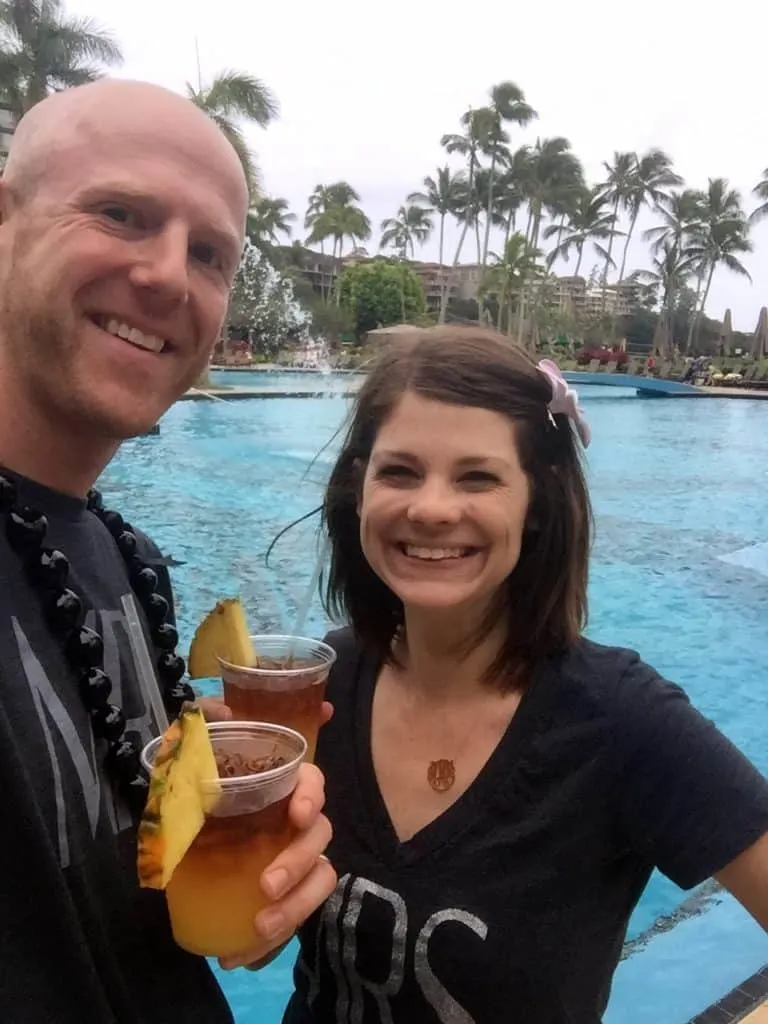 The Kauai Marriott is pretty cool with the biggest pool on Kauai. Our beach was fairly small, but it was entirely swimmable, which was something that most beaches there are not. We walked around the resort and checked it out while drinking our first mai tais of the trip (there were a few more to come…). There was a huge garden with a giant koi pond in the middle as well. It was luxurious. We changed and walked to Duke's for dinner, which is one of the restaurants that is part of the hotel and is beach front. We scarfed some fish tacos and a BBQ chicken flatbread. We were starving and so tired. At that point, we had been awake for 22 hours. At the restaurant, there were feral cats walking around being fed fish from pretty much every table… including ours.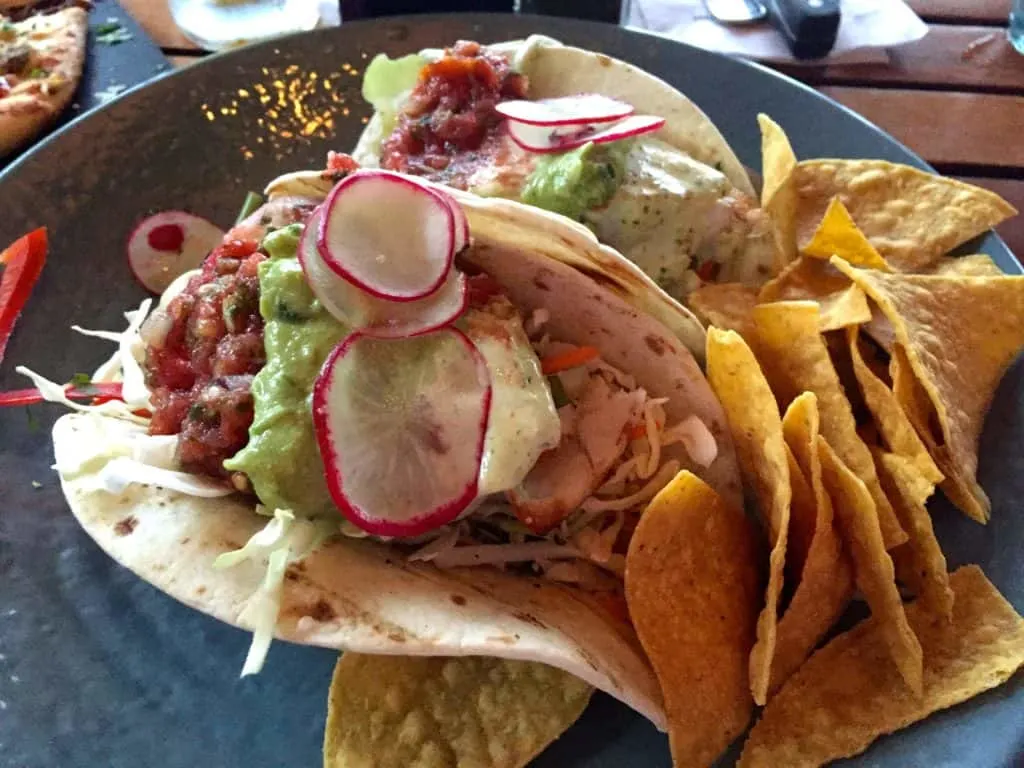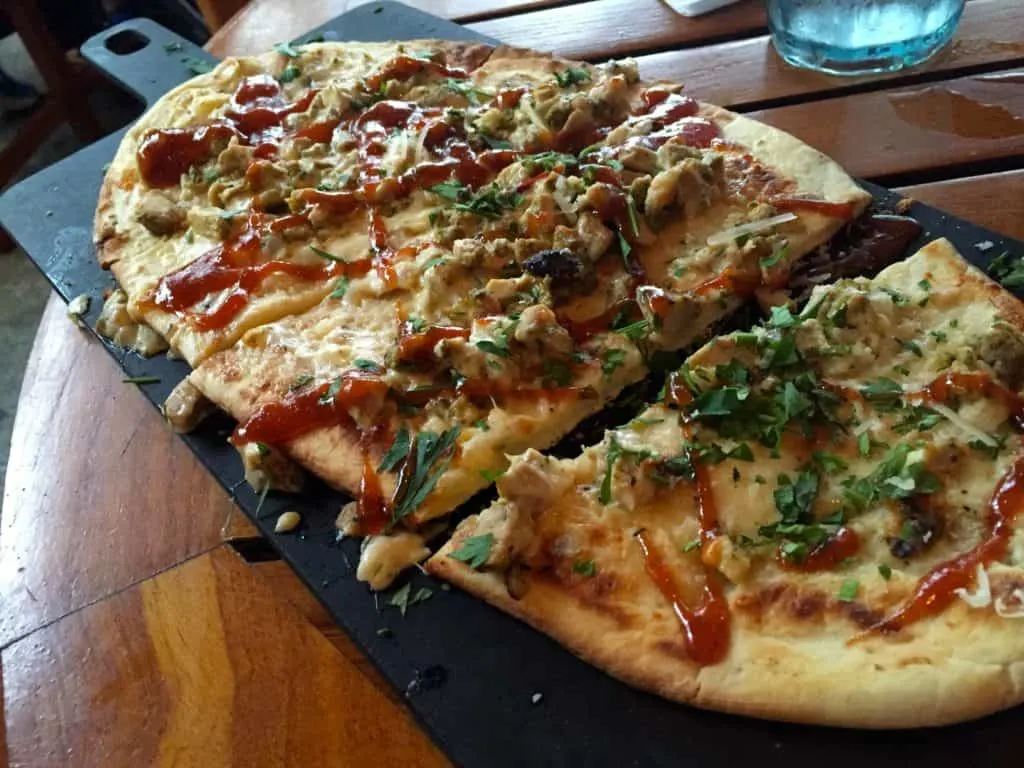 After dinner, we went to sleep at 7:00 because we were exhausted. But hey, that gave us a great head start for our first full day!!
Click here to read about Day 2 in Kauai!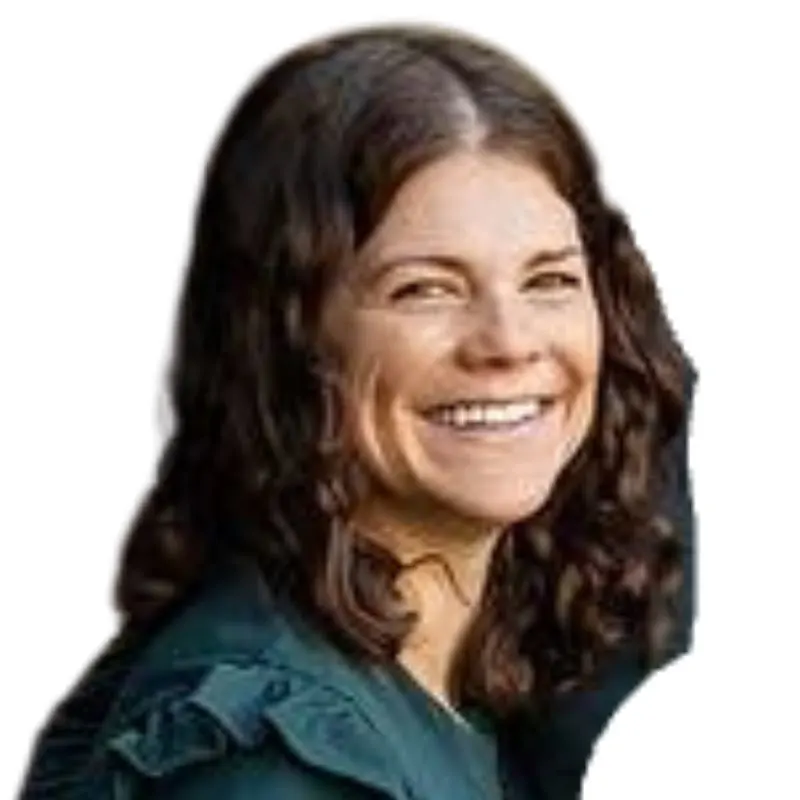 Hello, I'm Morgan, half of the creative force behind CharlestonCrafted.com! With a passion for DIY that dates back to 2012, I've transformed three homes and now I'm dedicated to helping others craft their dream spaces. Let's turn your house into a home together!