Want to make a DIY eucalyptus wreath using real eucalyptus? Here is how I made one from greenery from Trader Joe's!
Is anyone else not ready for Christmas yet? I am resisting all decorations for another week and a half, but I really just can't believe that it is almost that time of year! However, I have been itching to put up a wreath ever since we painted our front door.
I have seen a surge of eucalyptus on instagram and it inspired me to pick up a few bunches and make my own wreath. I was shocked to see that similar wreaths sell for $40-90, since I was able to make this one for under $20 in about 15 minutes.
Fresh wreaths feel really luxurious and like a big treat. But, making your own makes this a super budget friendly wreath! It's also a fun activity.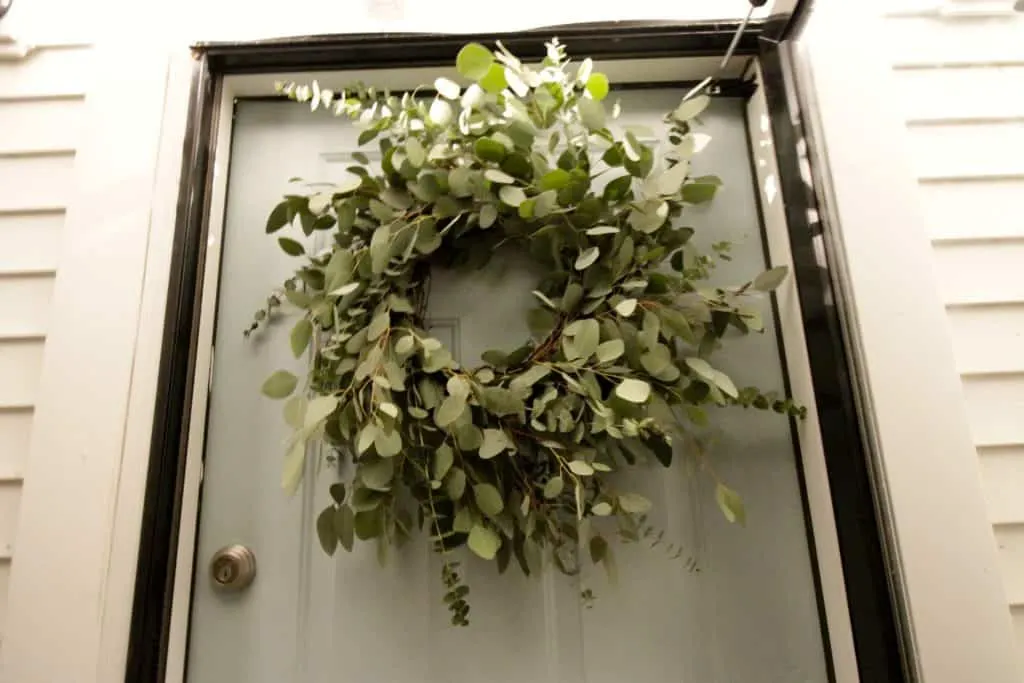 To make the wreath, I picked up 5 bunches of eucalyptus at Trader Joe's where they were $2.99 each.
I picked up a 12 inch grapevine wreath form at Michaels – it was $5 but I used a 50% coupon to get it for under $3 including tax.
So, this whole project cost me under $18. Winning!
Plus, the grapevine wreath is re-usable, so I can use it to make many wreaths after this one!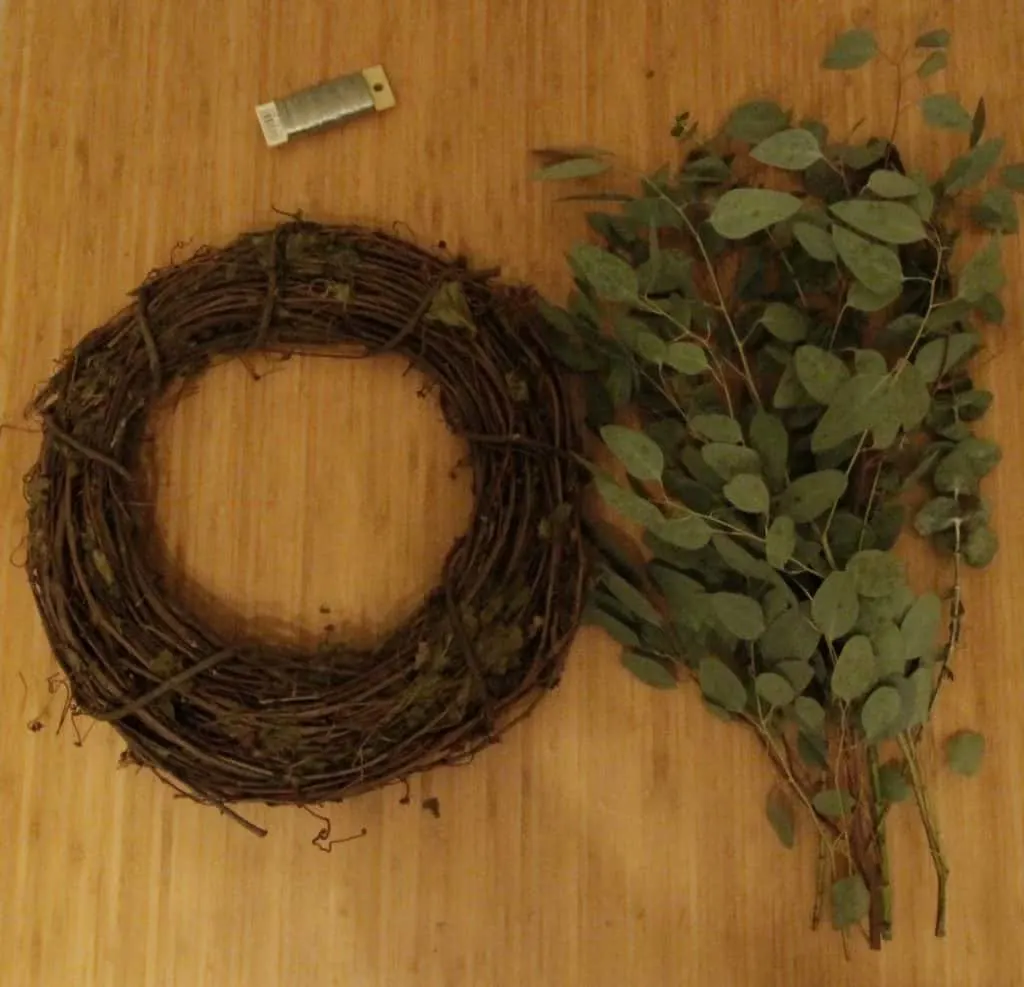 How to make a eucalyptus wreath
Here's what you need:
5 bunches fresh eucalyptus,
1 12″ grapevine wreath form,
scissors or clippers,
floral wire (optional)
Heres what you do: First, I used the floral wire to create a hanger for the back of the wreath. Depending on how you plan to hang the wreath, you may or may not need to do this.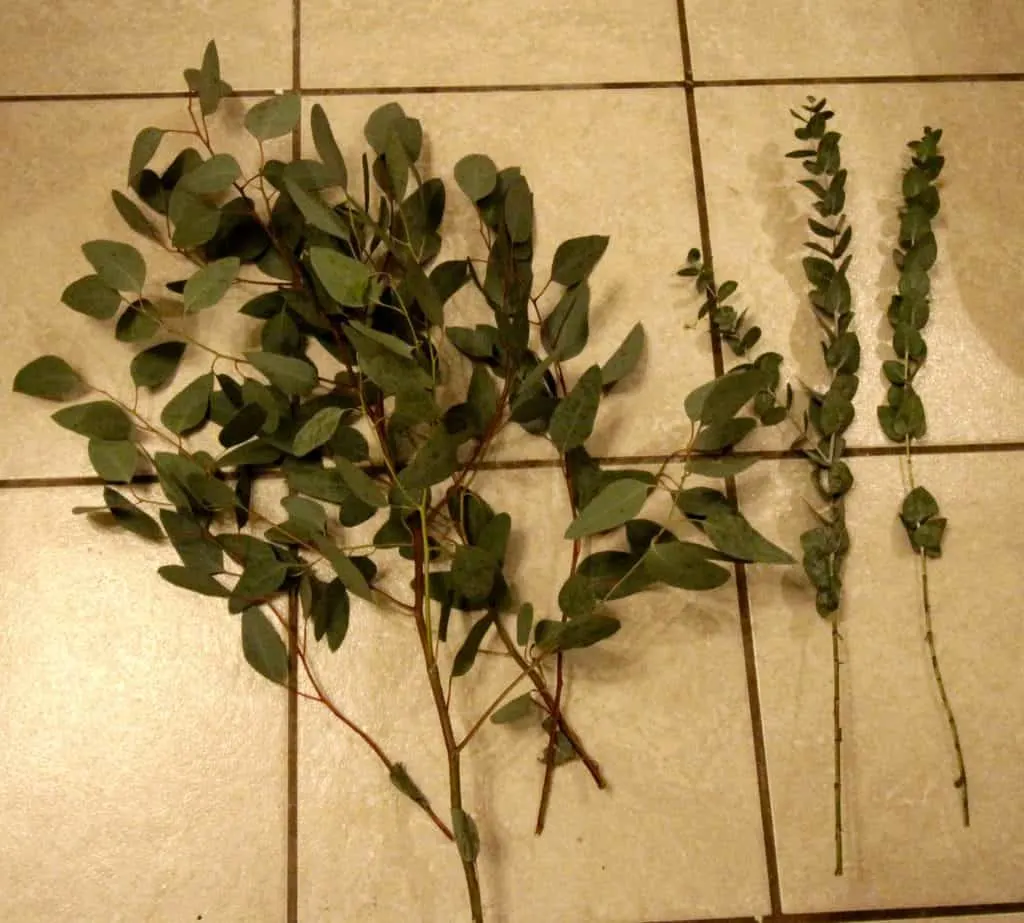 Next, I started adding eucalyptus. Open one bunch and separate the stems. Cut the stems into sections no more than 10″ in length. Cut the excess stem before the first leaf to about 2 inches in length.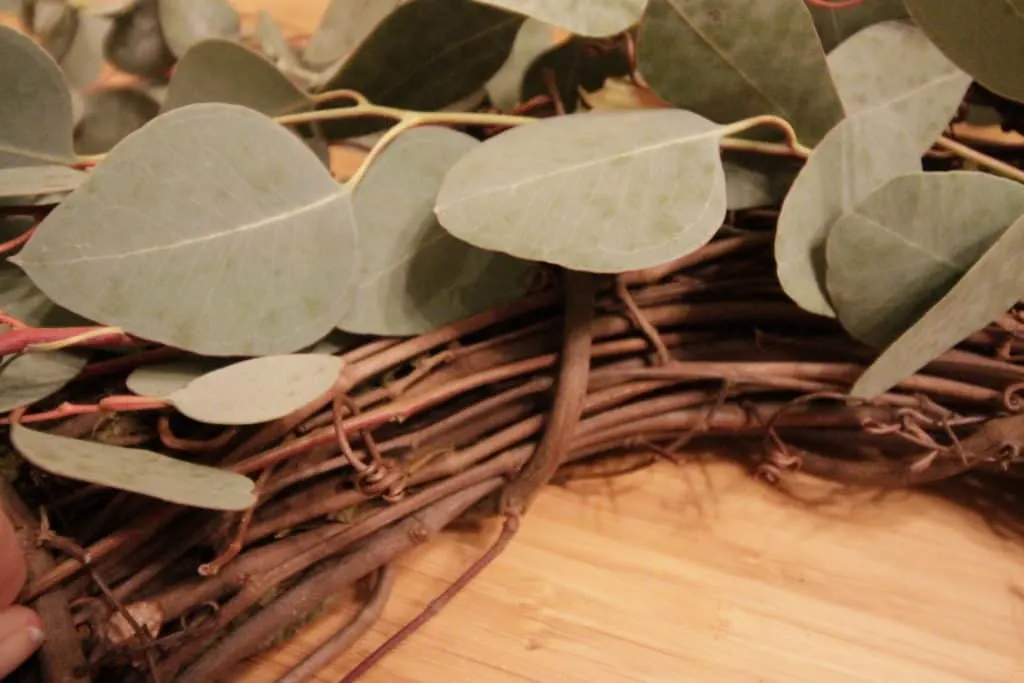 Insert the stems in between branches of the wreath until secure. Make sure all of the eucalyptus points in the same direction – I had mine "swoop" clockwise. Add each bunch evenly around the wreath.
Then, open the next bunch and repeat. I prefer to fill it in evenly rather than focus on one section and work my way around, so that I don't run out or end up with excess. Below you can see my process, bunch by bunch.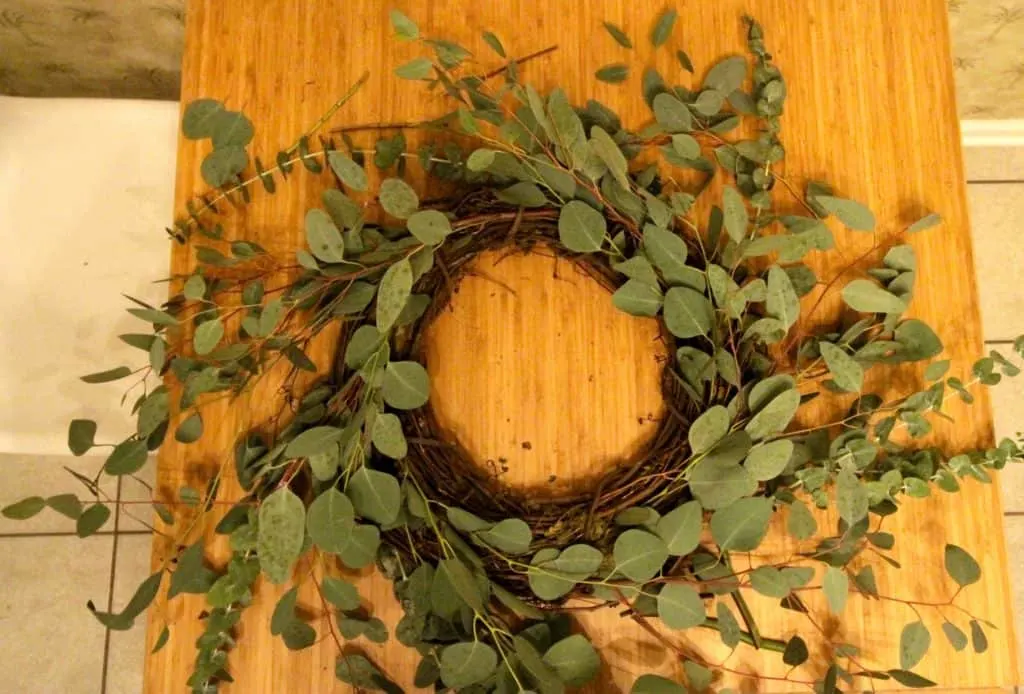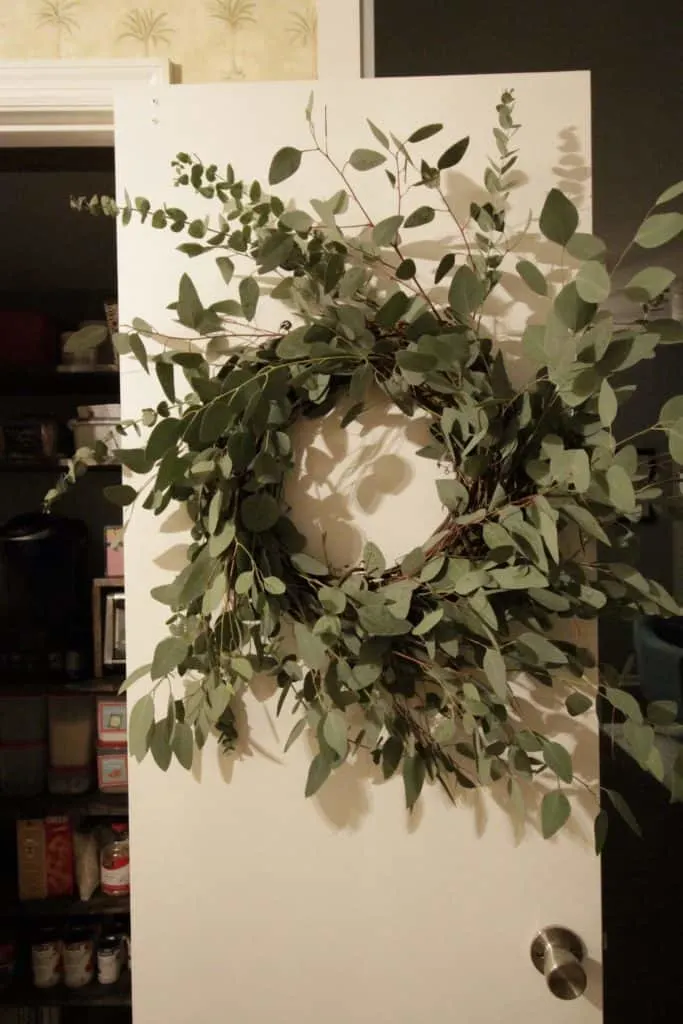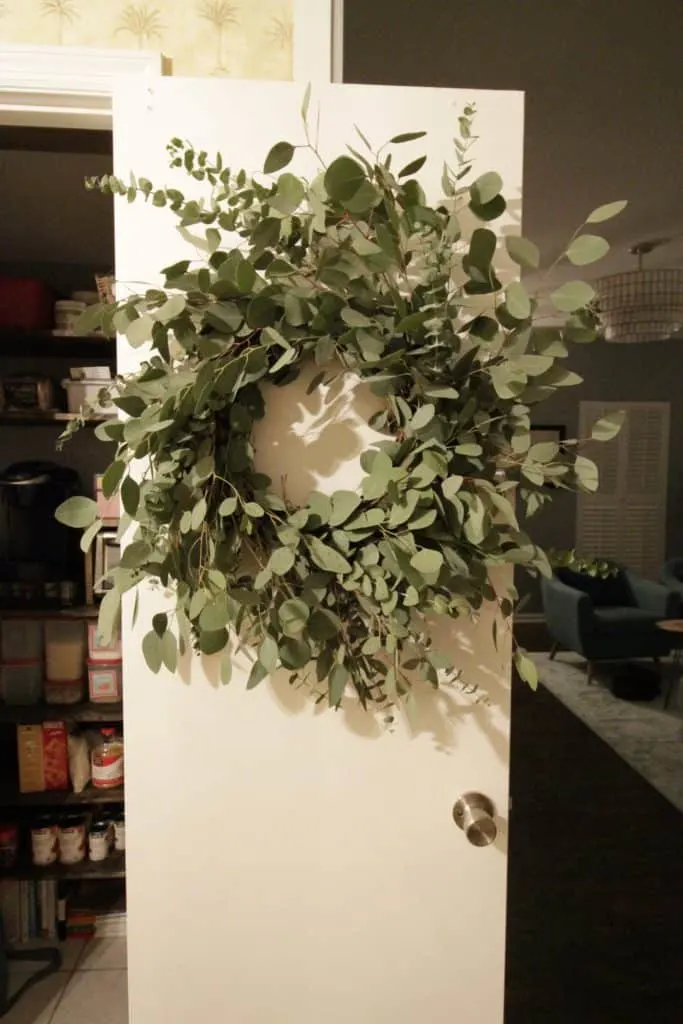 Here's some bonus tips: I found that once I got 3 bunches in, it was easier to hang the wreath from a hook to see where I needed more branches. In the end I just adjusted branches slightly, especially on top to be sure that it wasn't too tall for the door.
I love how this wreath looks. Over time, the eucalyptus will dry. That's okay – dried eucalyptus makes a wonderful wreath, too, as it keeps its green color!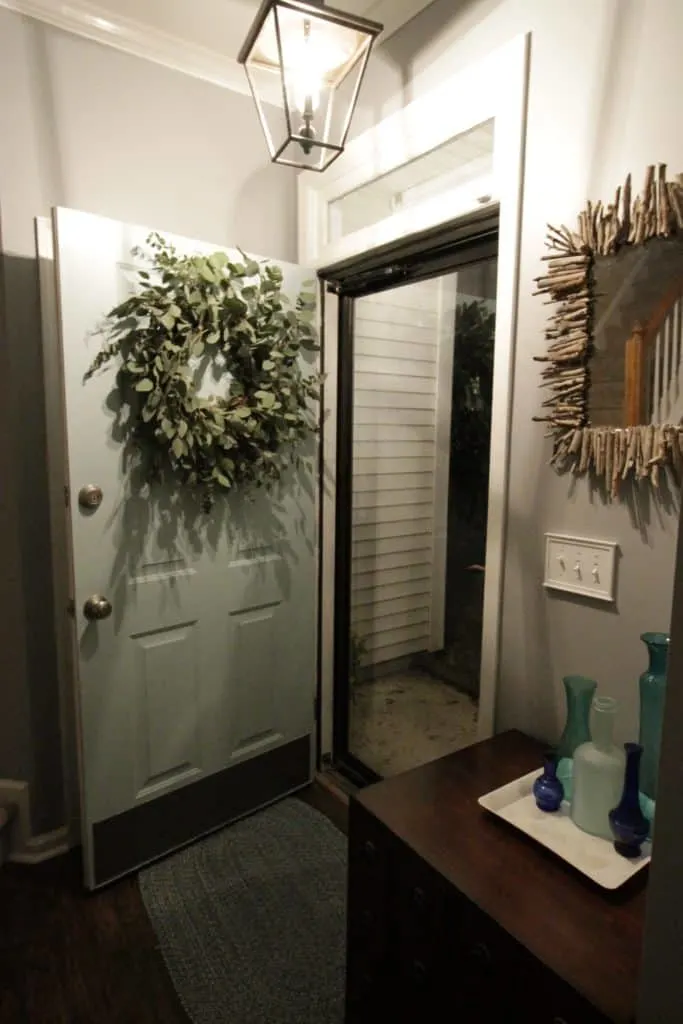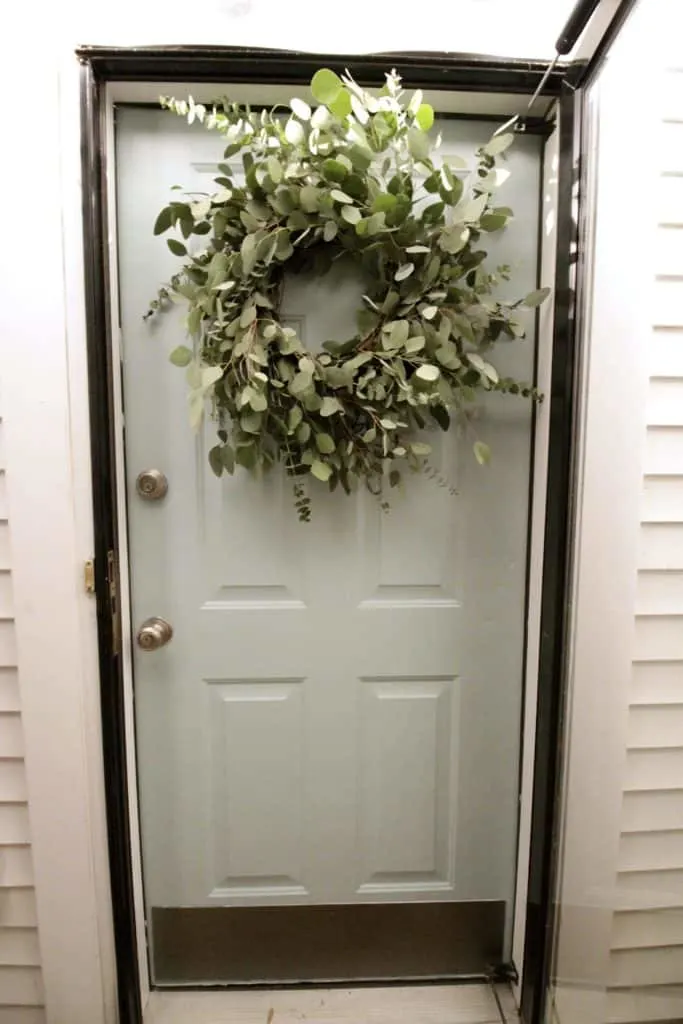 I love how it turned out and really love how simple it was to make! This wreath adds the perfect touch and will work year round. I am also obsessed with how good the greenery smells – it is heavenly!
Want to see more DIY wreaths I have made?
Bottle brush tree Christmas wreath