We love Folly Beach and love to spend a day there at pretty much any time during the summer. It's also a great place to go in the evenings when you want to take a nice walk on the beach and grab some dinner. Well, whether you're looking for beach dinner dining or somewhere to grab lunch when you're coming off Folly Beach, Woody's Pizza is one of our favorite places to go.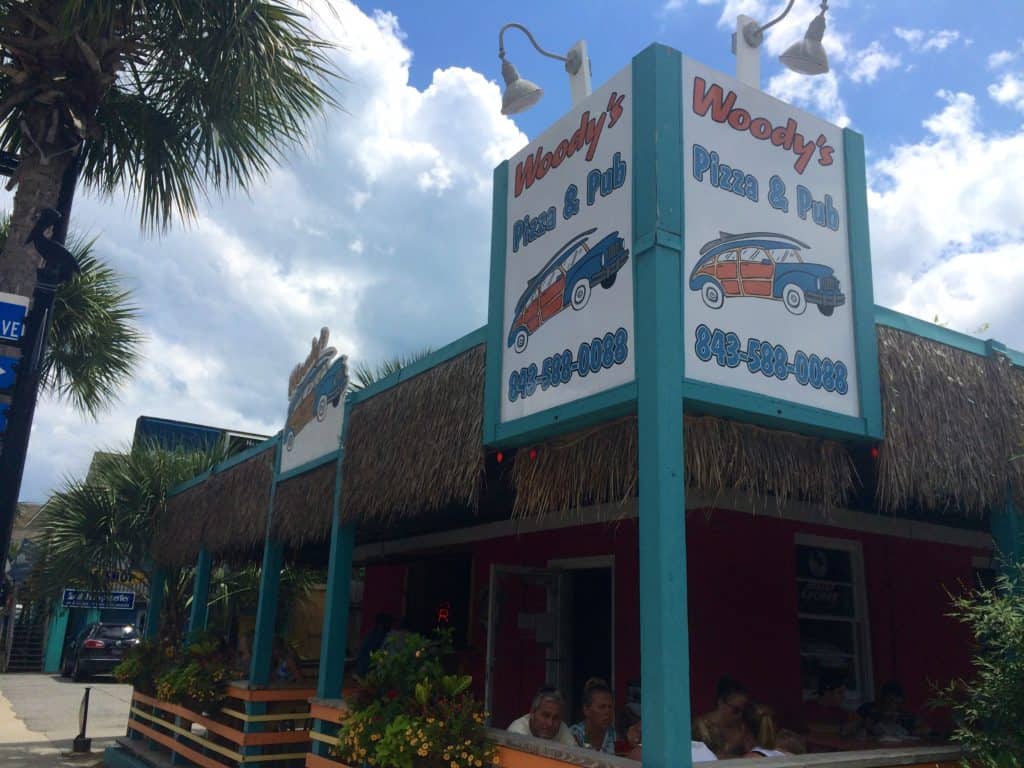 Woody's serves awesome pizza and cheap beer and is our favorite place in town for pizza by the slice. You can get lots of combinations, from fruits and veggies like pineapple and onion, to meats like sausage, steak or bacon, to different cheeses like gorgonzola or feta. Their possibilities are nearly endless and it's cheap. $2.50 for a slice and $0.50 a topping. Oh, and did I mention that their pizza slices are as big as my face?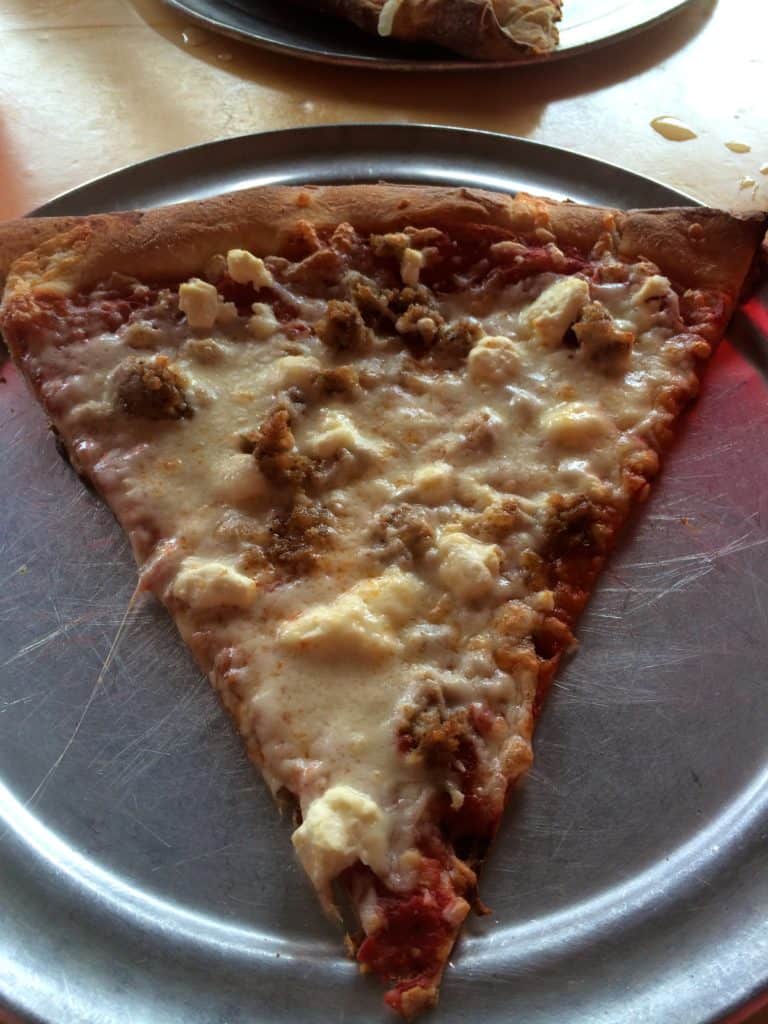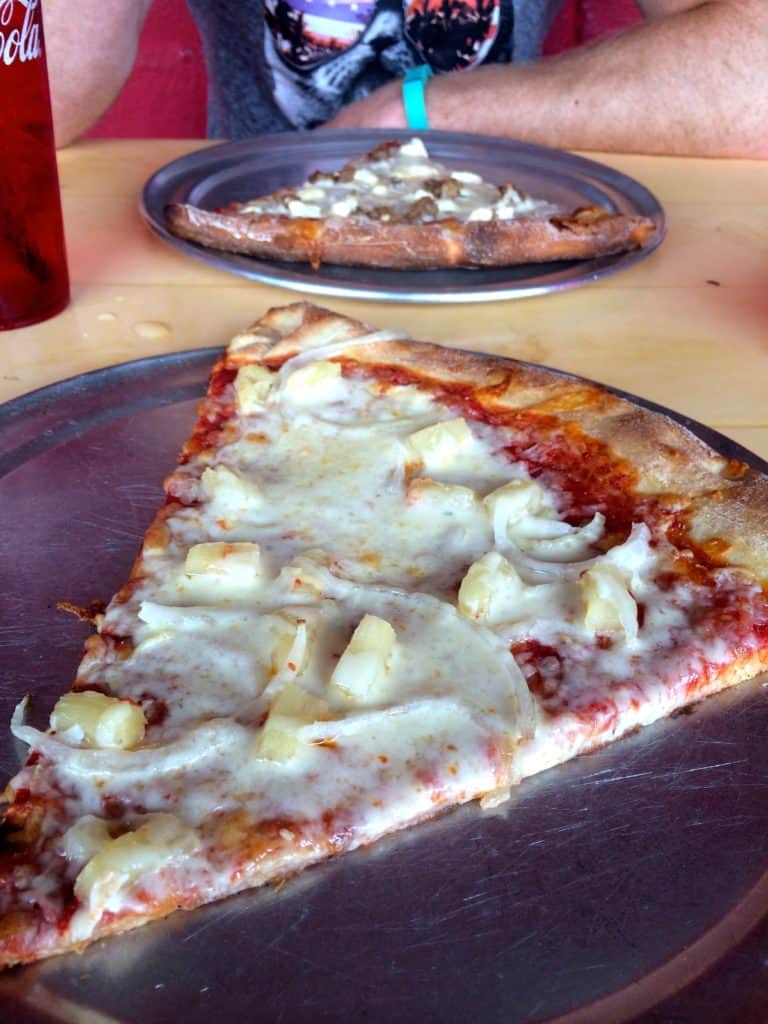 The restaurant vibe is really cool too. We never eat inside and have barely even crossed the threshold. Most of their seating is outside at picnic tables underneath a porch. The vibe is totally beachy and rustic and is a lot of fun. Sitting outside on a hot day in the shade with the breeze rolling by is perfect for a summer day.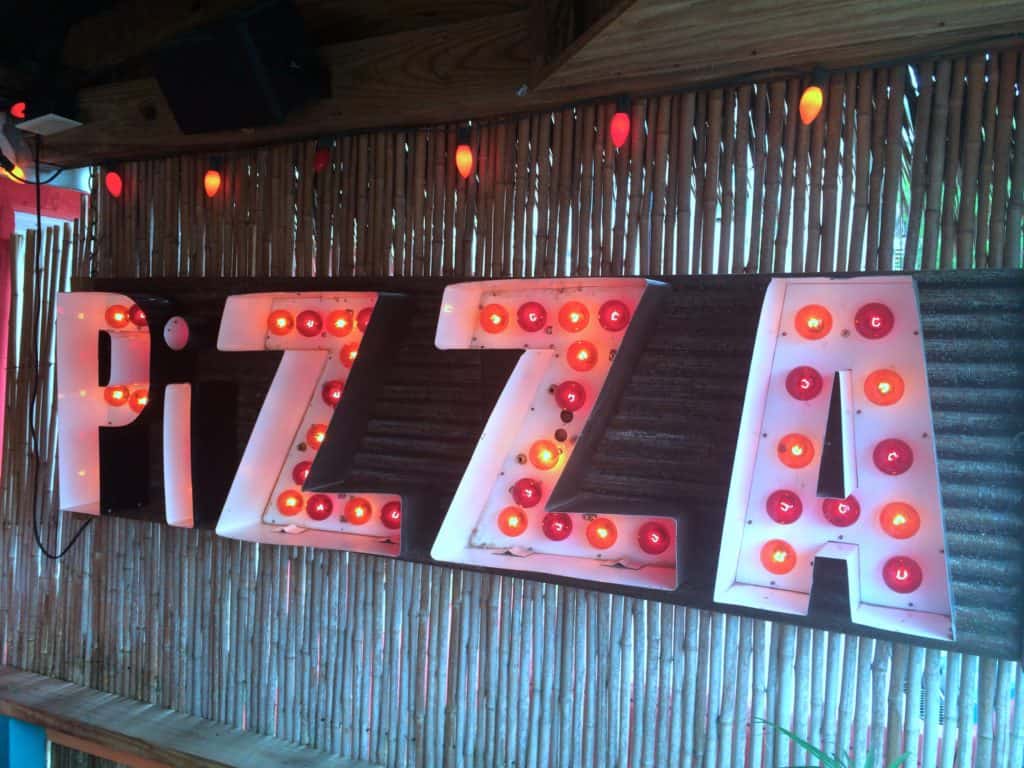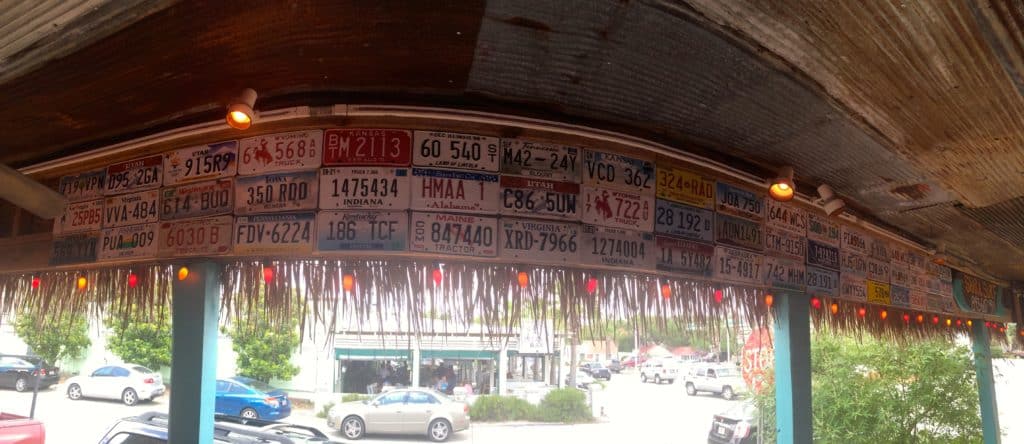 The last thing about Woody's is that they have a little container of honey on each table. "Honey?" you might ask. Yeah, this is where things get epic. When you get to the end of your slice, cover your crust in honey and it's fantastic. There's two methods really. The simple "dip" is Morgan's way to go, but I prefer the "canoe." Hollow out your crust with your finger and pour half the container of honey into the crust boat and paddle it straight into your mouth hole. It's glorious. Morgan claims that we went to Woody's on one of our first dates and I "groped" her crust and did the canoe and it weirded her out, but hey, I was just trying to spread the knowledge.
So stop on by to Woody's Pizza on Folly Beach if you want our favorite place to grab an easy, yummy meal. Try my favorite combo, steak and gorgonzola, or Morgan's favorite, pineapple and onion. You'll be glad you did!