I recently had a free hour & decided to spend it digging through the aisles of one of my (& everyone else's) favorite stores- Target. Now, target usually has good stuff, but right now there is an excellent selection. I suppose it's the start of the fall season (in July!) but it is stocked to the brim with adorable clothing & décor!
Here were some of my favorite moments:
The dollar spot was really rocking it this week.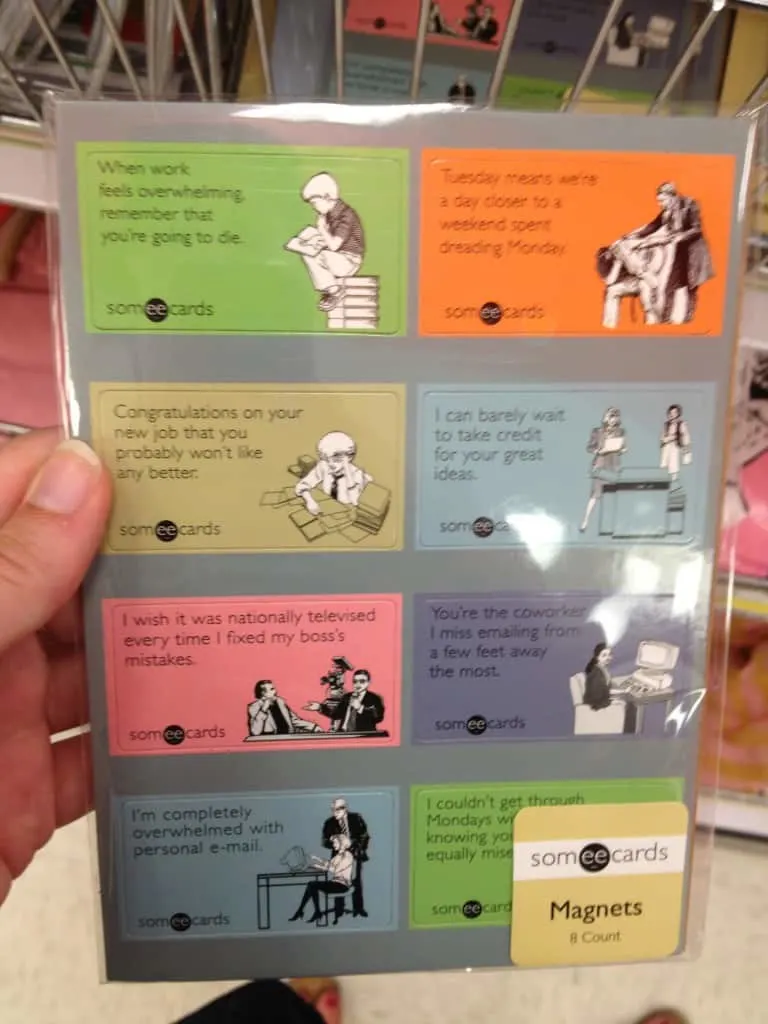 sarcastic work themed some e-cards magnets, 8 for $1.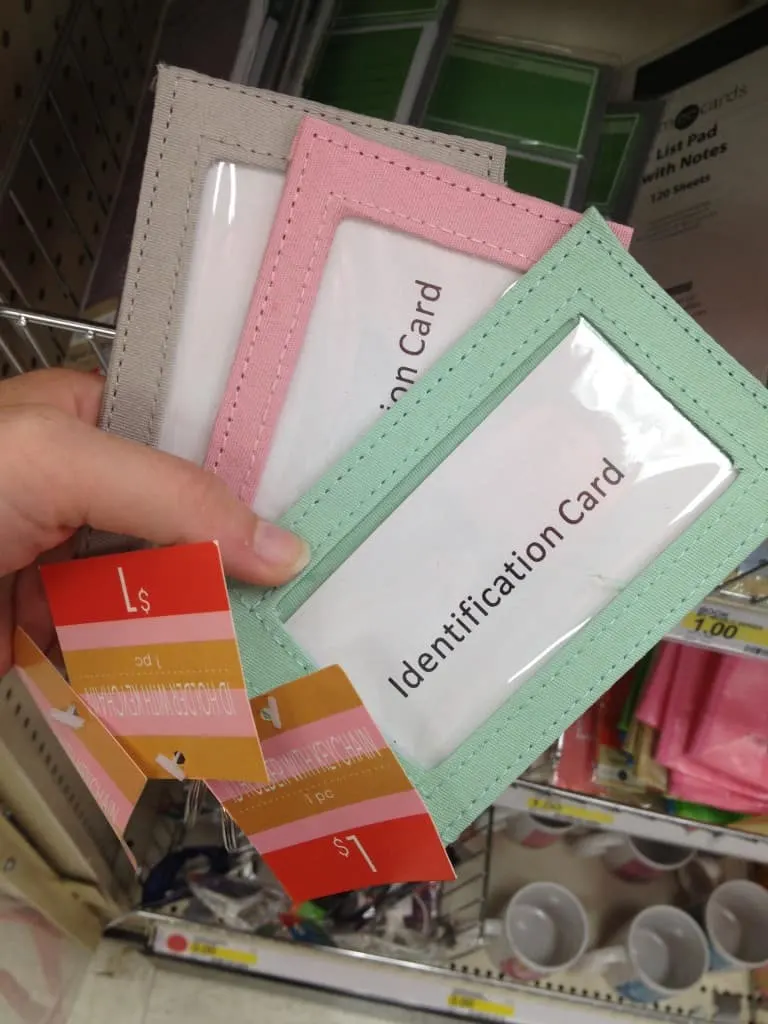 Cute id holder keychains in 3 of my fave colors (pink, mint, & grey), $1
A cool wine bottle holder & foldable measuring spoon (you fold it different ways to make 1 teaspoon, 1/2 a teaspoon, etc. $1 each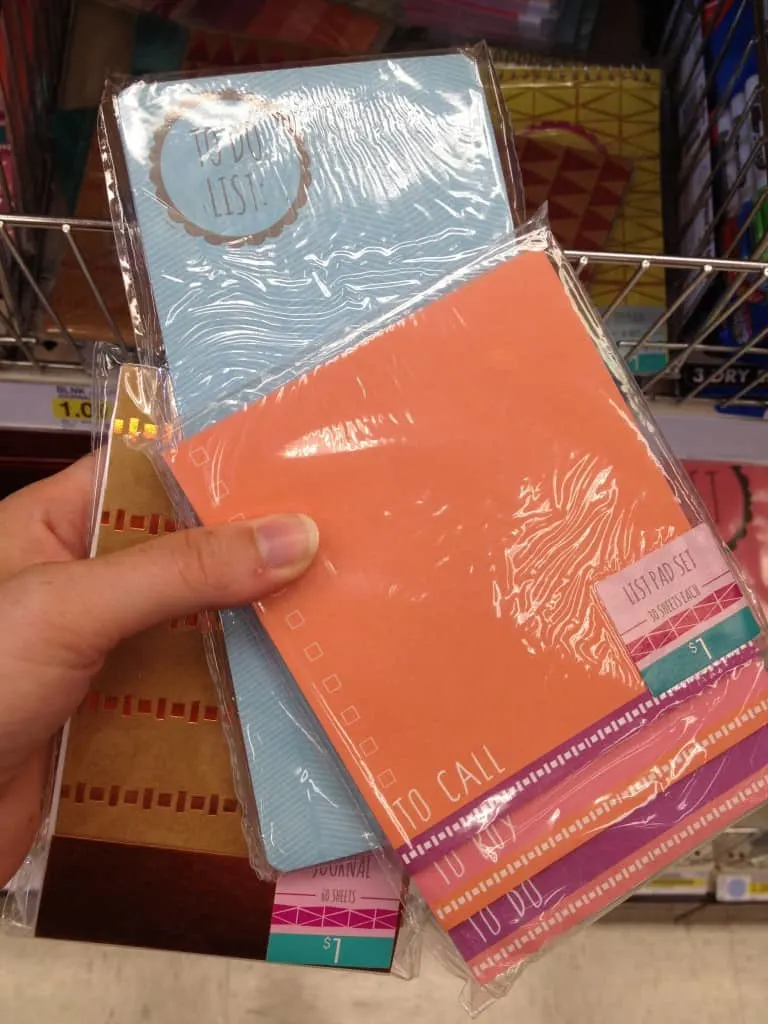 I always love dollar spot notepads and these did not disappoint. One of my favorite things is to add a strip of magnetic tape to the back & hang them on the fridge! $1 each
Target always has cute clothes, too. Here are a few of my current faves: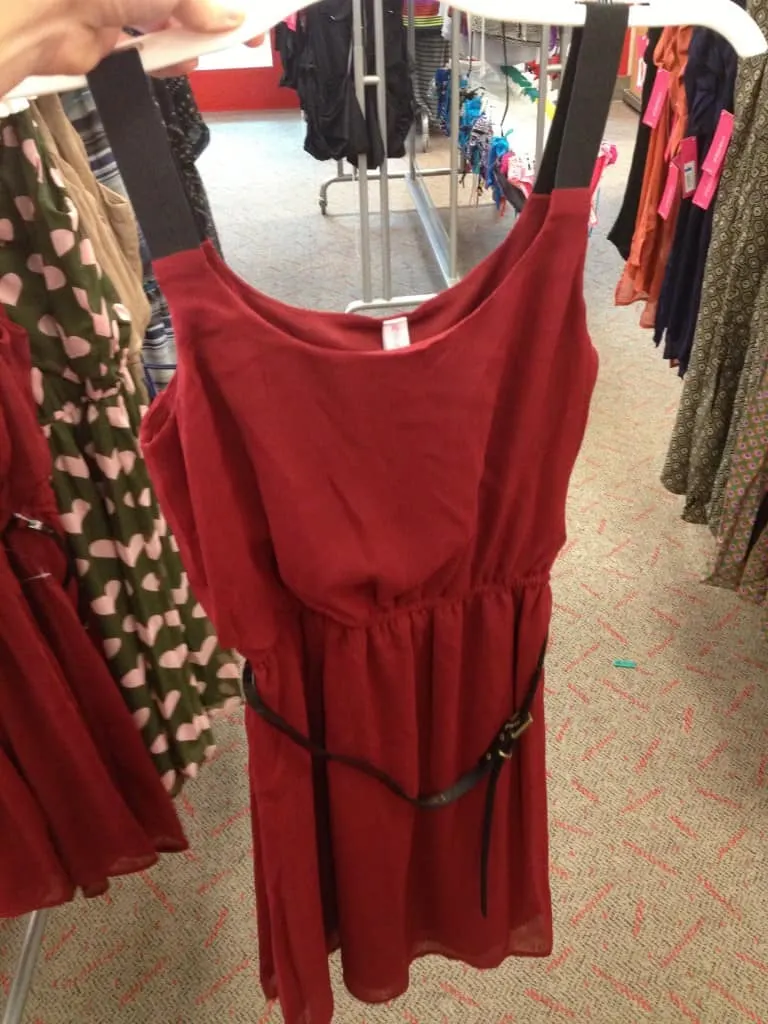 I love this black & red dress. It is cool and casual and could totally take you into fall (with black tights & boots?) And how perfect is it for USC football! $24.99
It's so not my style, but I am getting really into (small) leather accents for fall. I love the black trim & pocket on this tank! $16.99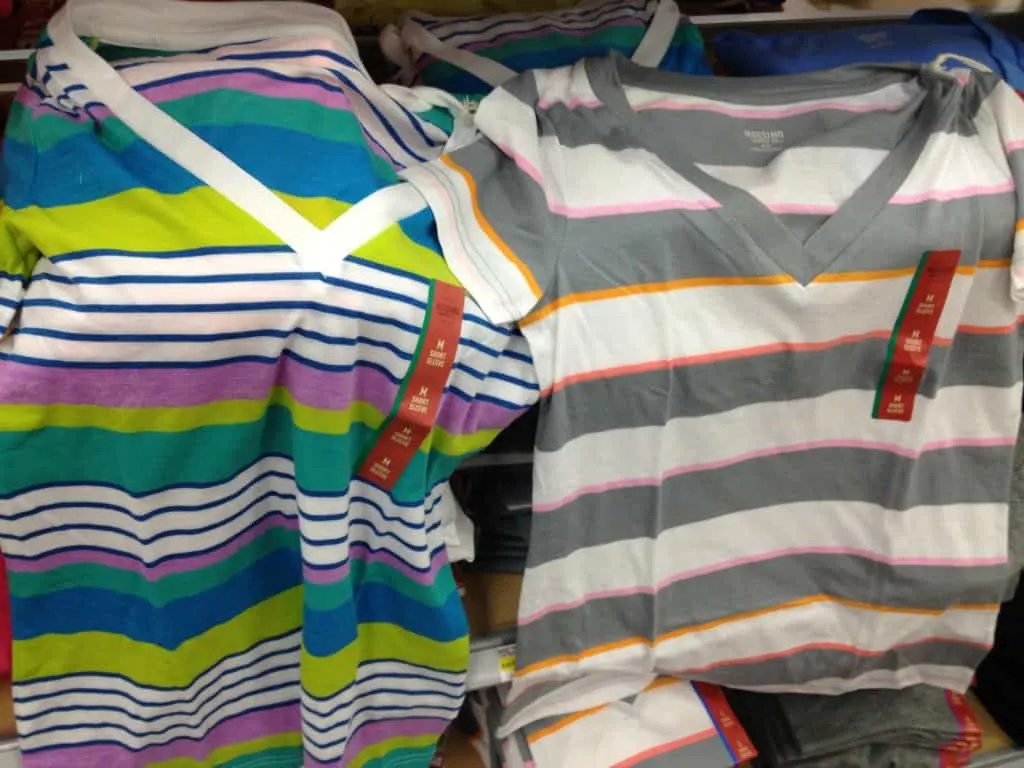 The v-neck t shirt is my staple, all year long. Pair it with nike shorts, chinos, jeans, or a sassy skirt and it's always adorable. These striped numbers are very modern & fabulous colors. $10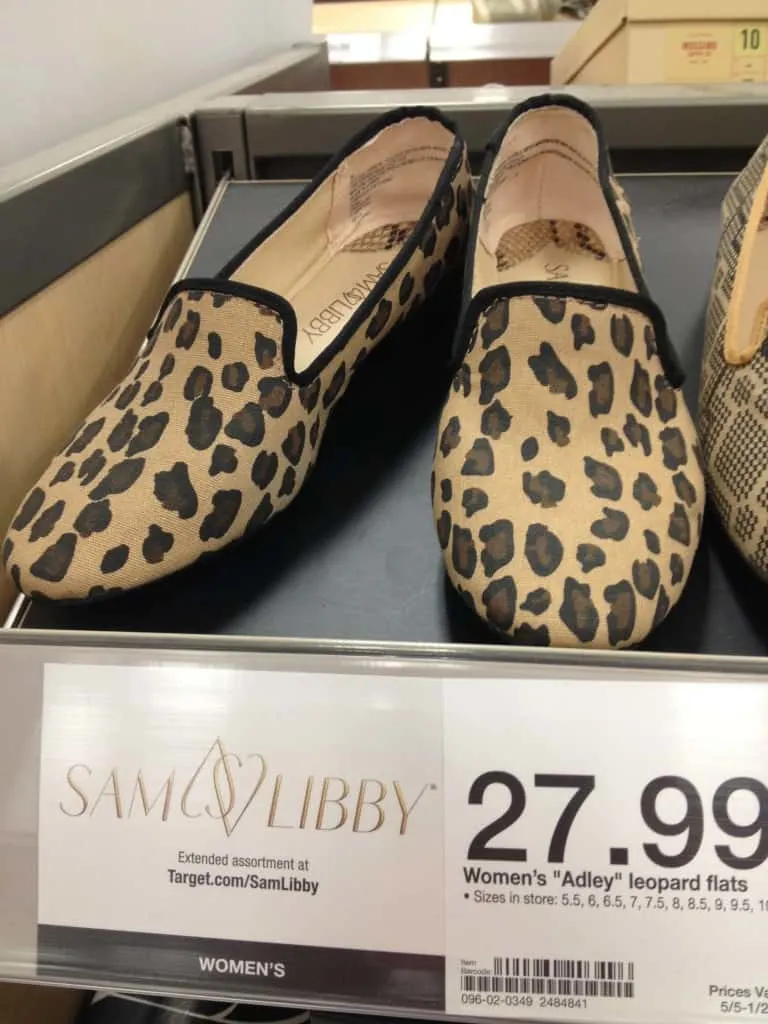 It took all the will in my body for me not to buy these leopard slippers. I imagine them looking so fetch with skinny black dress pants and a colorful blazer. $27.99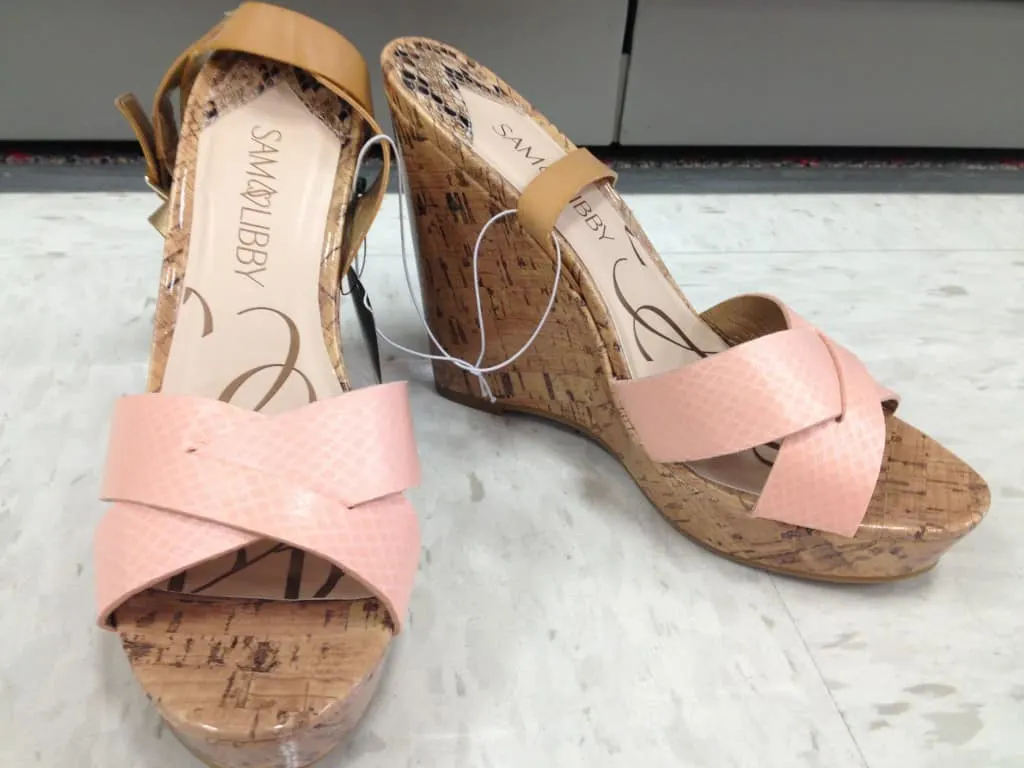 These wedges were almost too adorable. I love the pink, nude & cork and they were actually really comfy! I think they were $29.99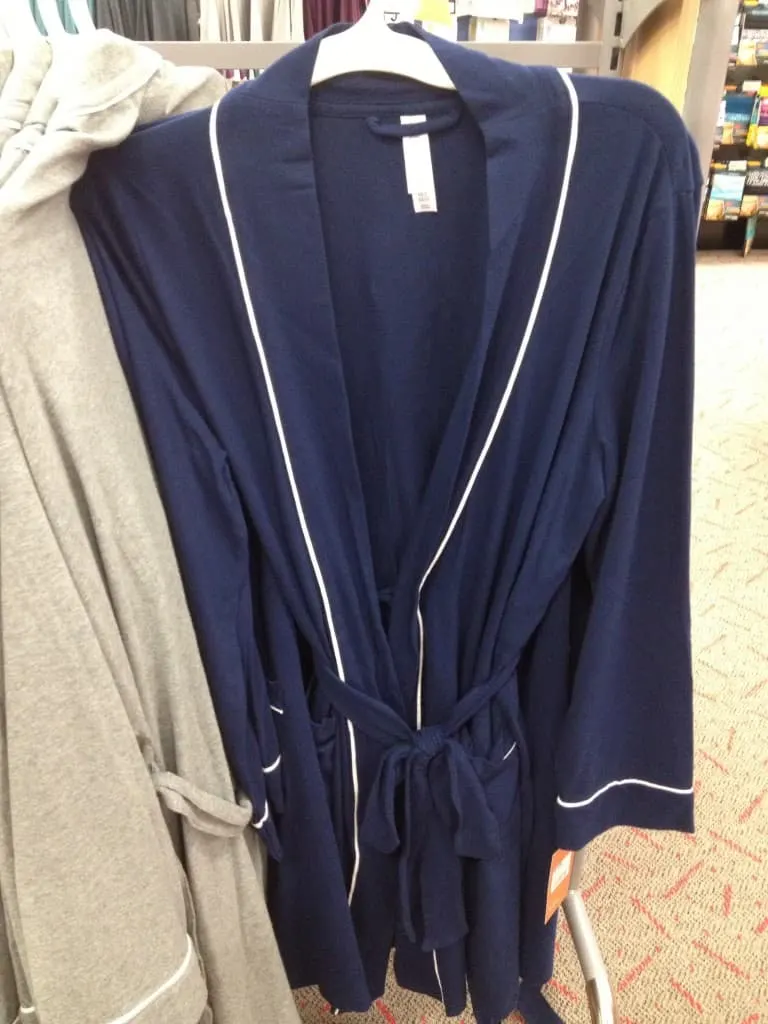 This robe is awesome. It's got your preppy/beachy navy and white color combo in a lightweight, soft fabric. If I didn't already have a semi-hoard stash of shorty robes, it would be mine. $21.99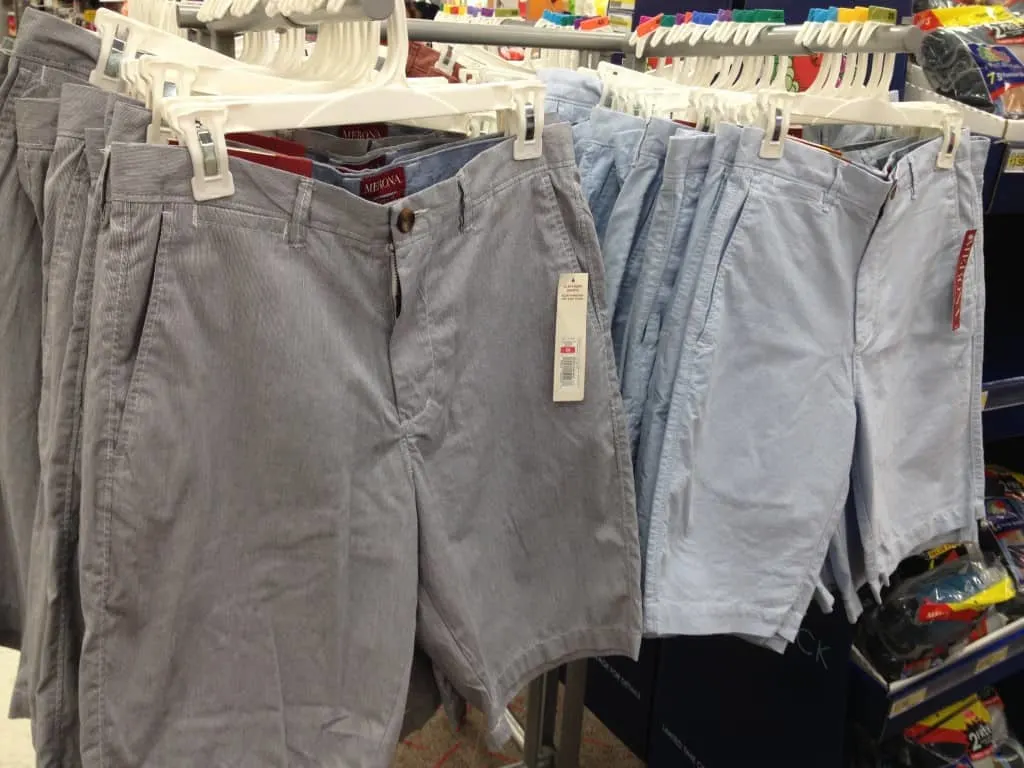 As far as men's wear, you know I can't resist a sassy pair of pastel flat front shorts. With this color selection, no one will know they aren't J Crew. Now's the time to stock up- $24.99
In home decor, the big focus was back to school/dorm supplies. Oh man I wish I was designing a dorm room. I would go bat crazy on the things Target's selling this year: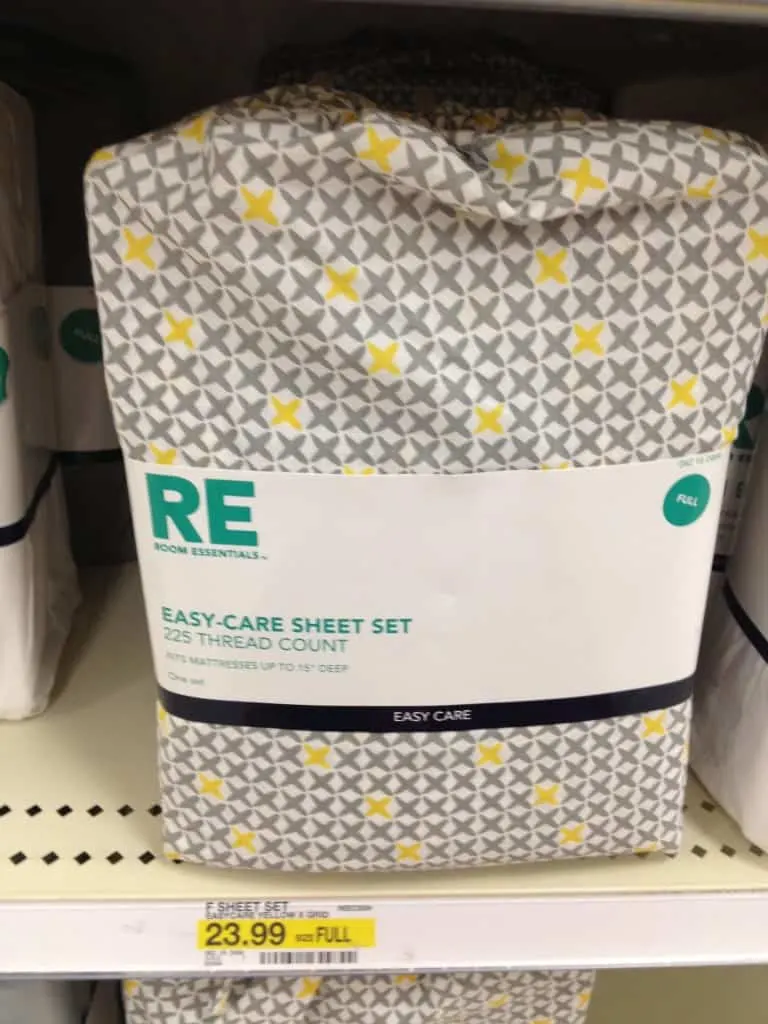 For a more subtle color, rock the yellow & grey with these X sheets and a crisp white comforter (price varies by size, full $23.99)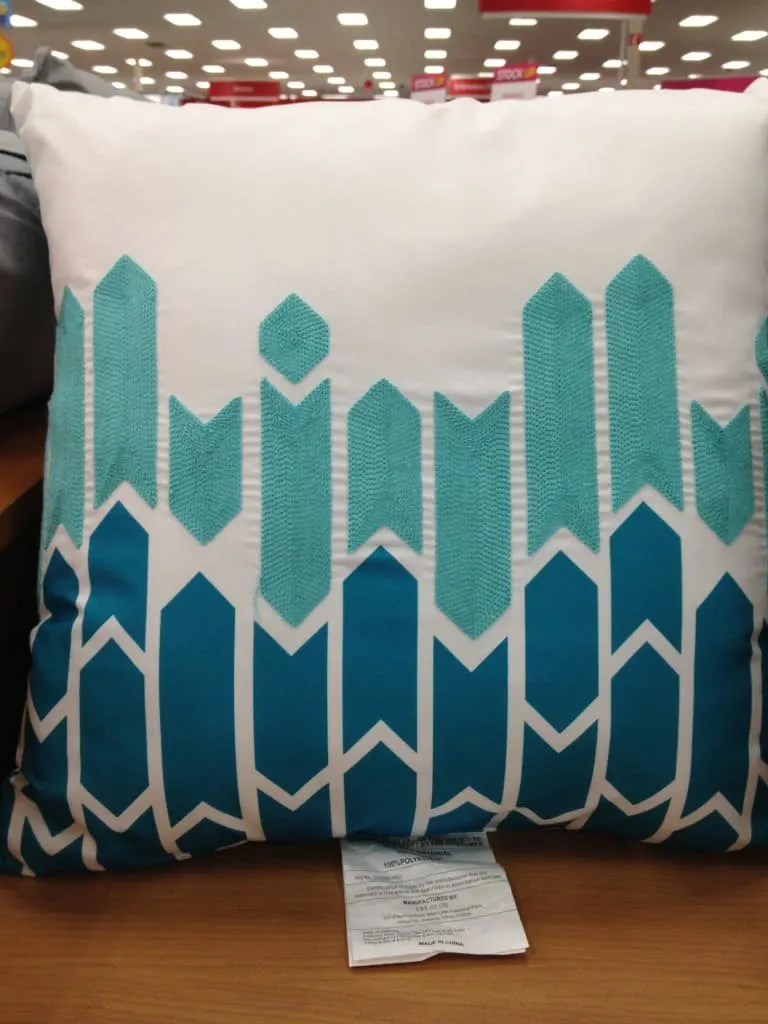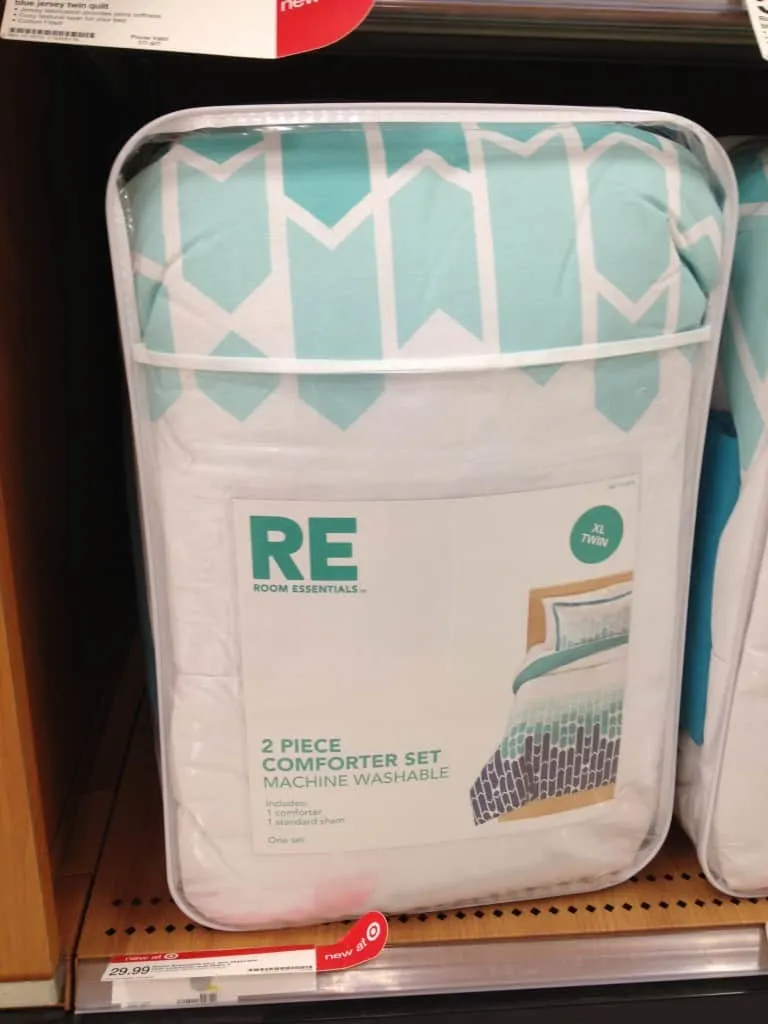 If you're feeling bold, snatch up this blue on blue on blue arrow bedset. The geometric pattern is so hot right now & the color is beyond cool. $29.99 XL Twin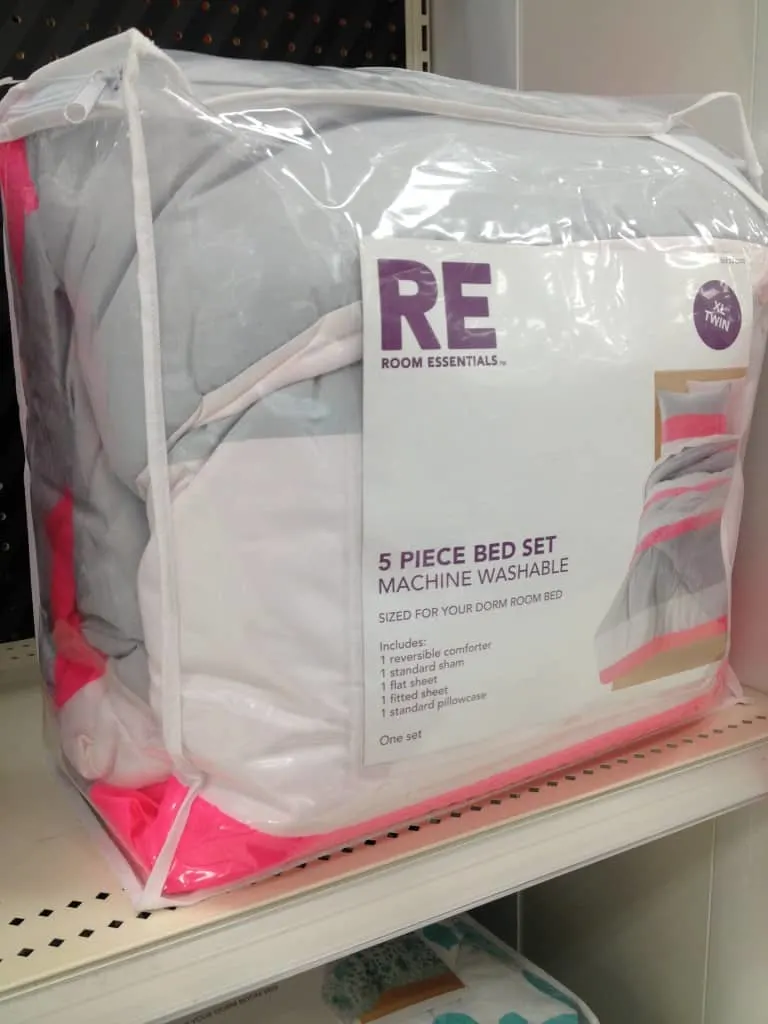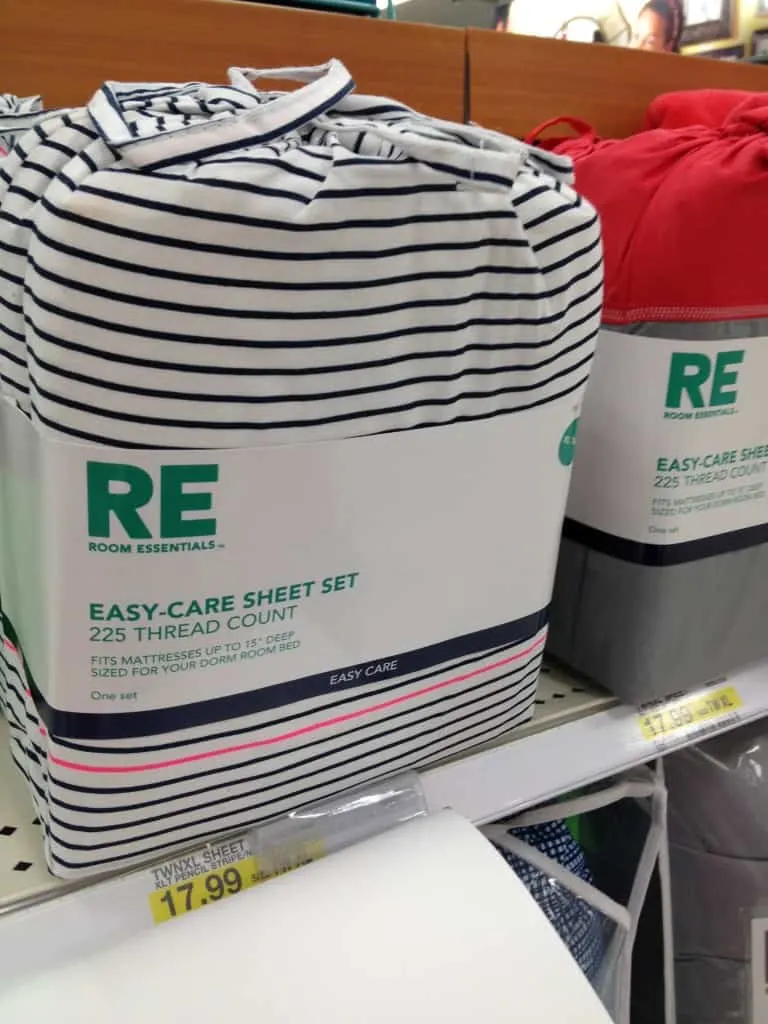 My personal favorite is this grey, white & hot pink pattern. It was all over the store and it was all I could do to not make over the guestroom with this pallet. (Sean would love it…. right???)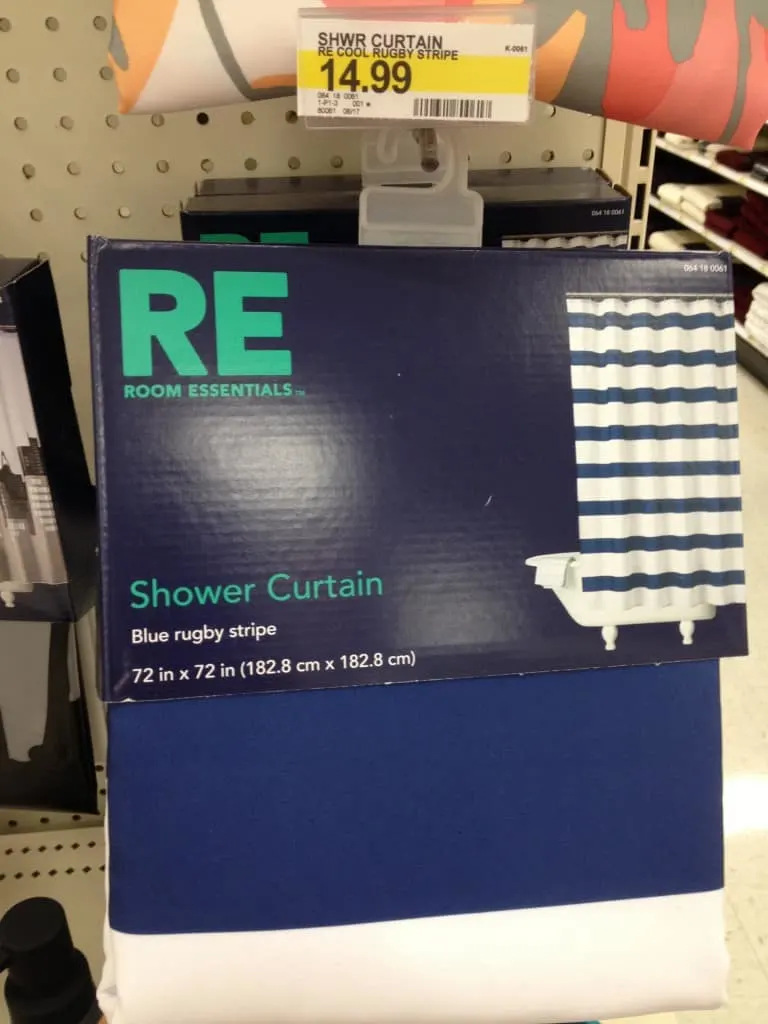 Of course I love this navy and white nautical striped shower curtain!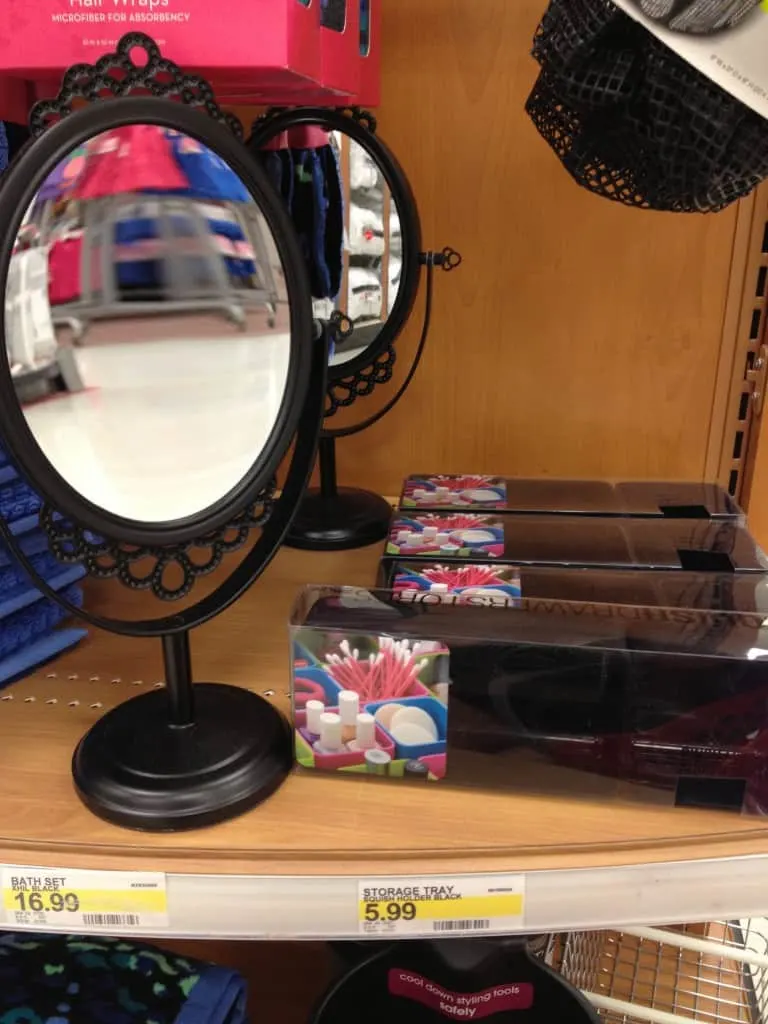 One thing I hated about the dorm was not having a vanity and having to do my primping at my desk. Solve that problem with a very cute mirror ($16.99) and come storage dividers for your drawers full of mascara and nail polish (and books? maybe.) $5.99 for 3.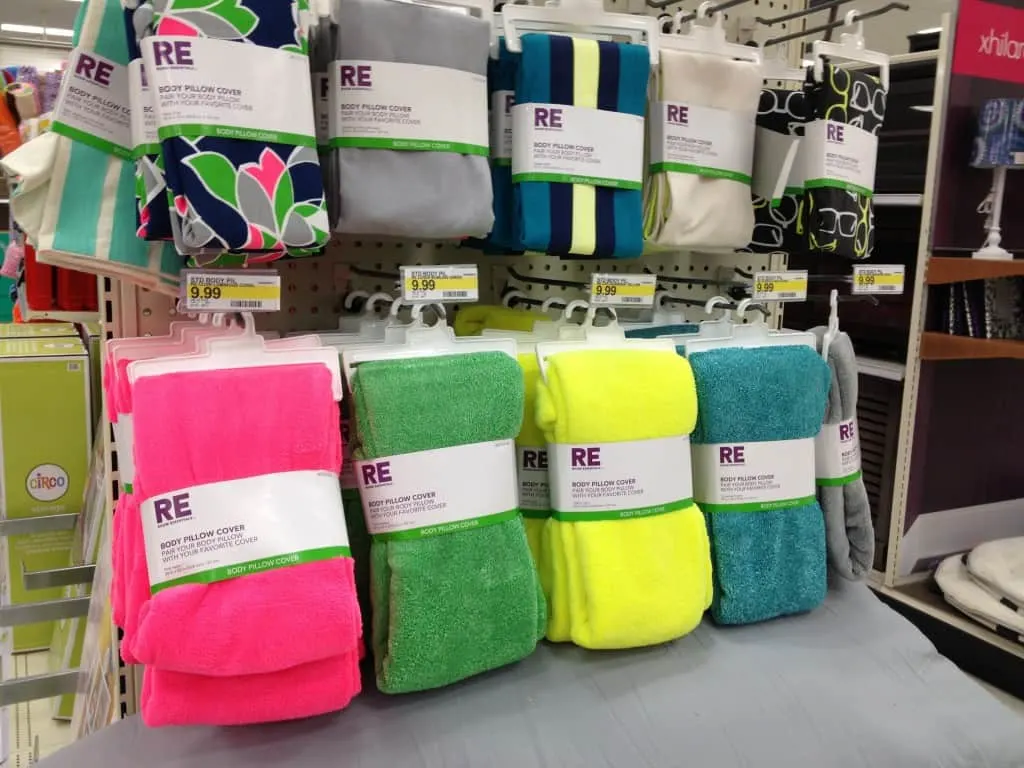 If you have a body pillow (aren't they required in dorms? I know I loved for mine, since the dorm beds didn't have headboards and wouldn't flush against the wall) These neon fuzzy cases are amazing. Not quite your speed? The top row's a bit more tame. $9.99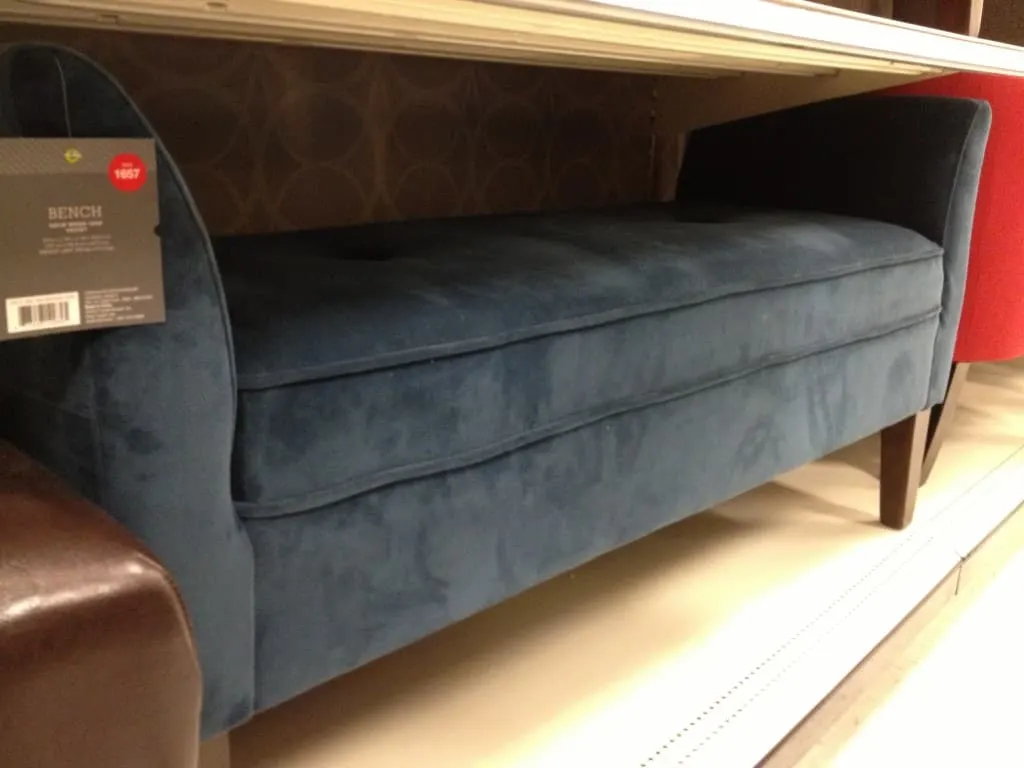 If this bench had been in stores 6 months ago it would be under my bedroom window right now. I love the shape & the navy color. $149.99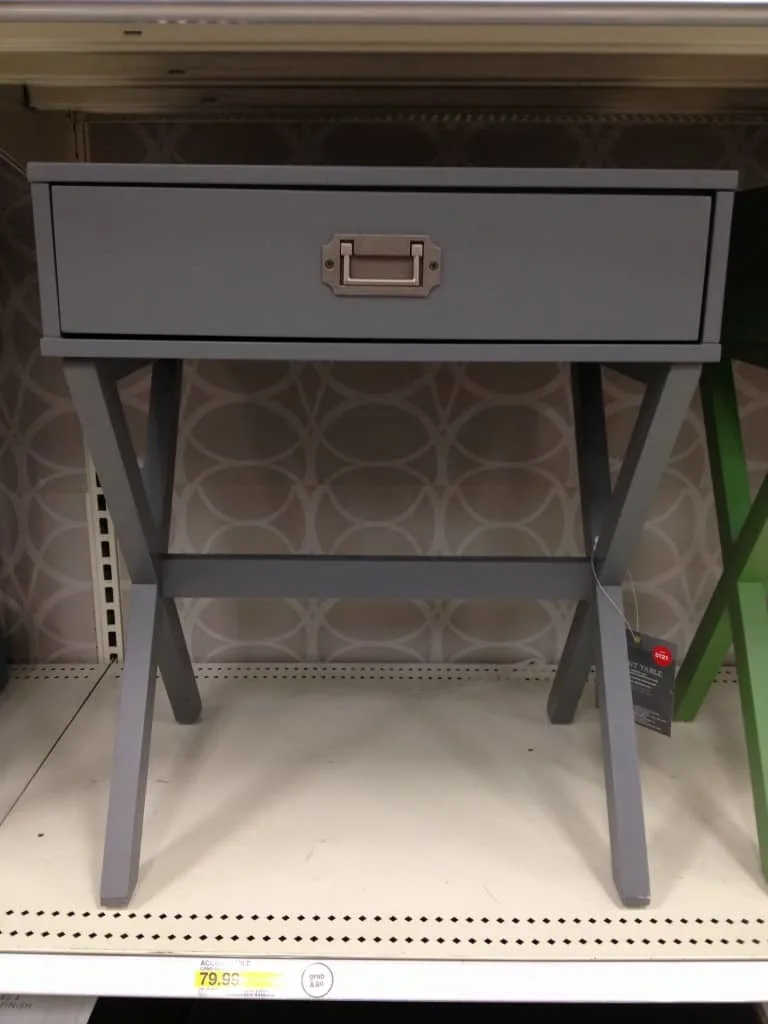 I need two of these side tables for the guest room, stat. I love the drawer storage as well as he openness in the legs. $79.99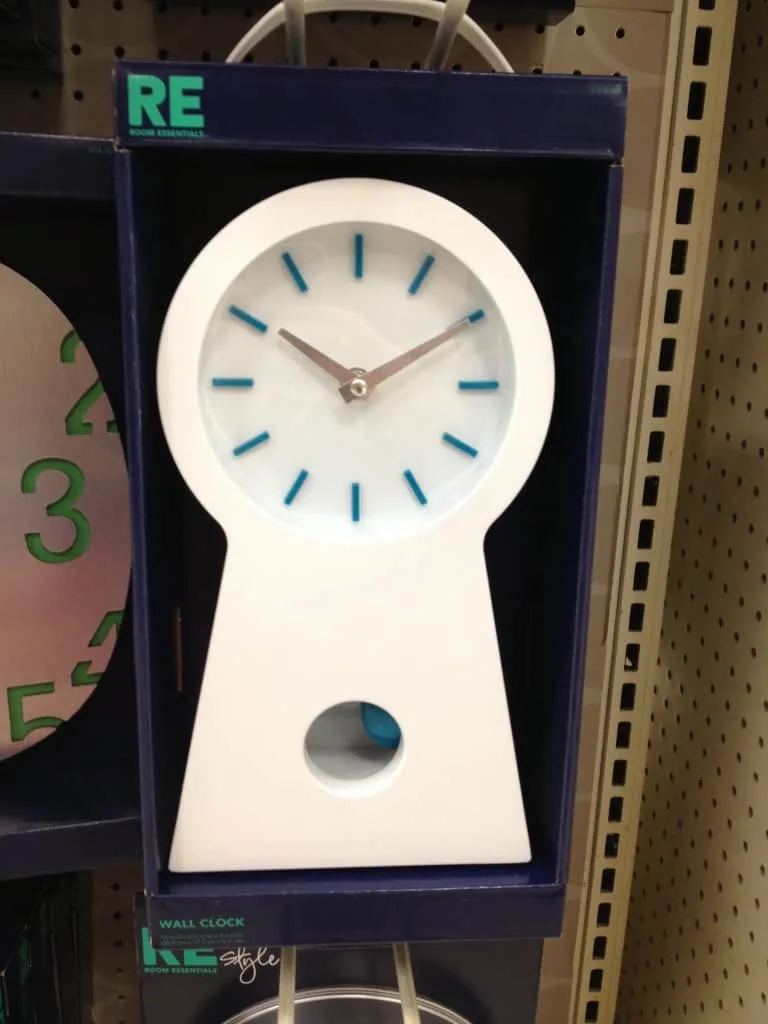 I've been watching this "cuckoo" clock for a while now. Too bad I don't have a spot for it…. and it doesn't have numbers.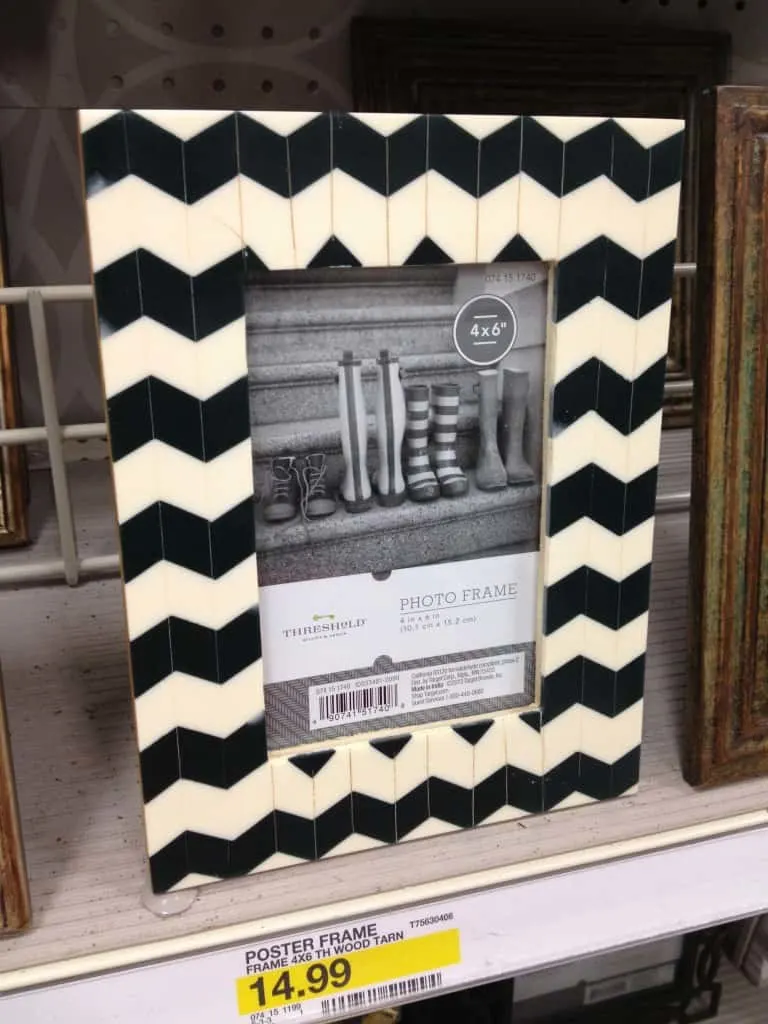 This zig zag frame reminds me of the one I made… and I love it! $14.99 (but mine was free)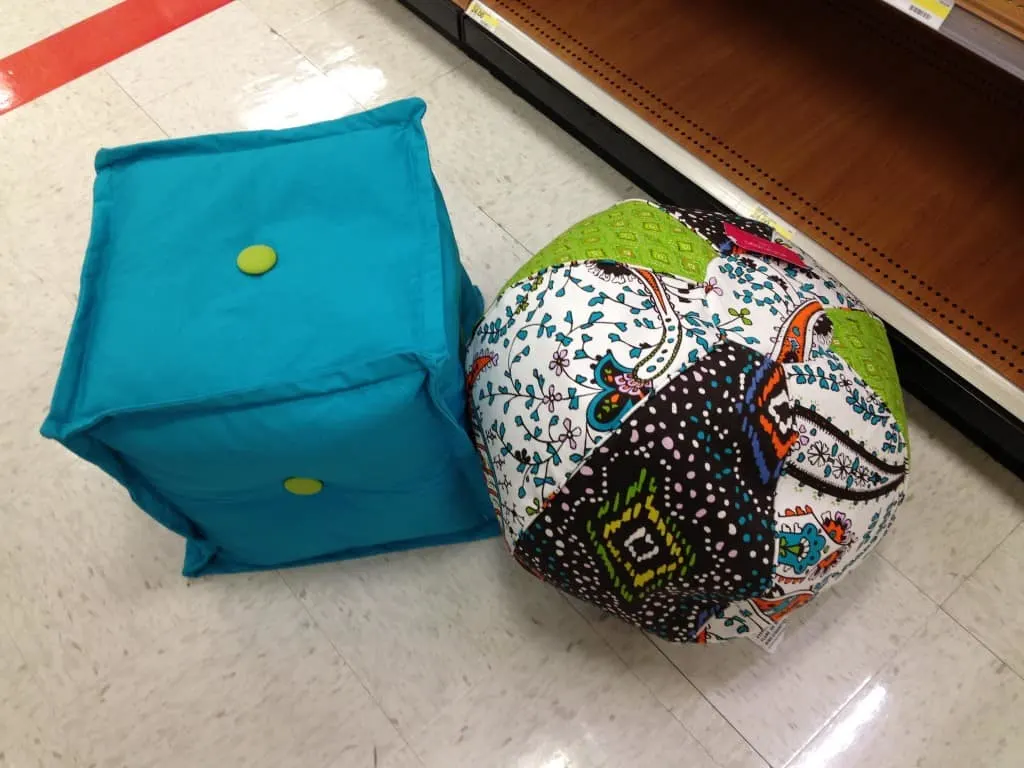 Pouf crazy? Here's a couple of my faves.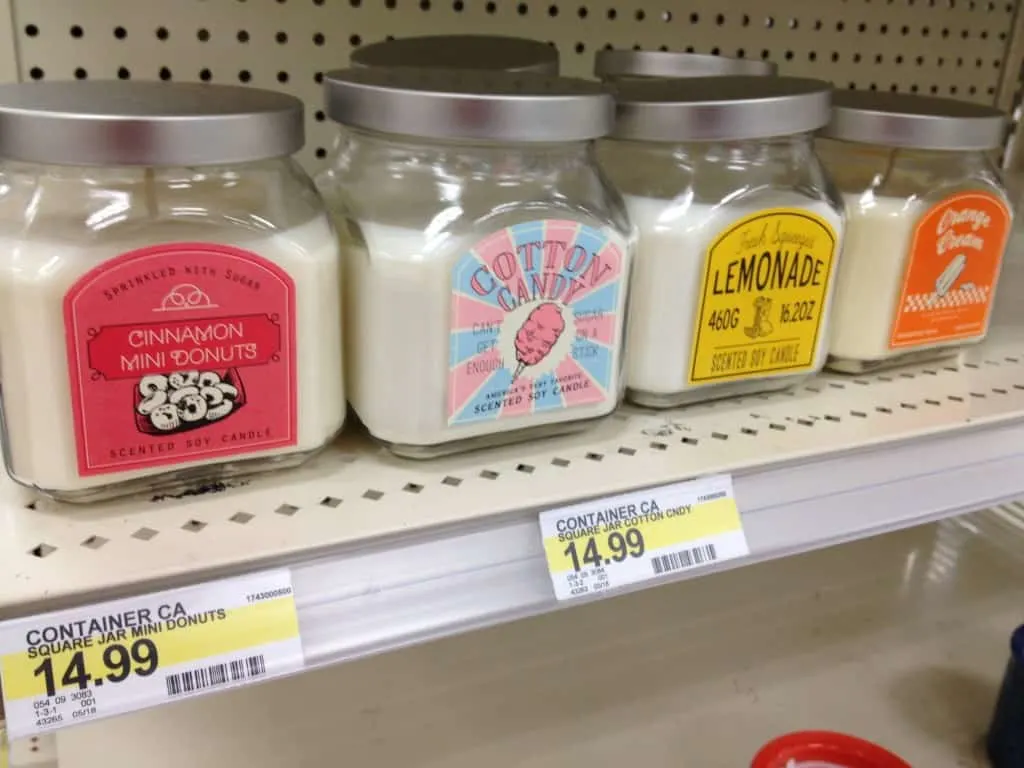 THESE CANDLES SMELL AWESOME. In cinnamon mini donuts, cotton candy, lemonade, orange creamsicle, and fresh baked cookie, buy them all. $14.99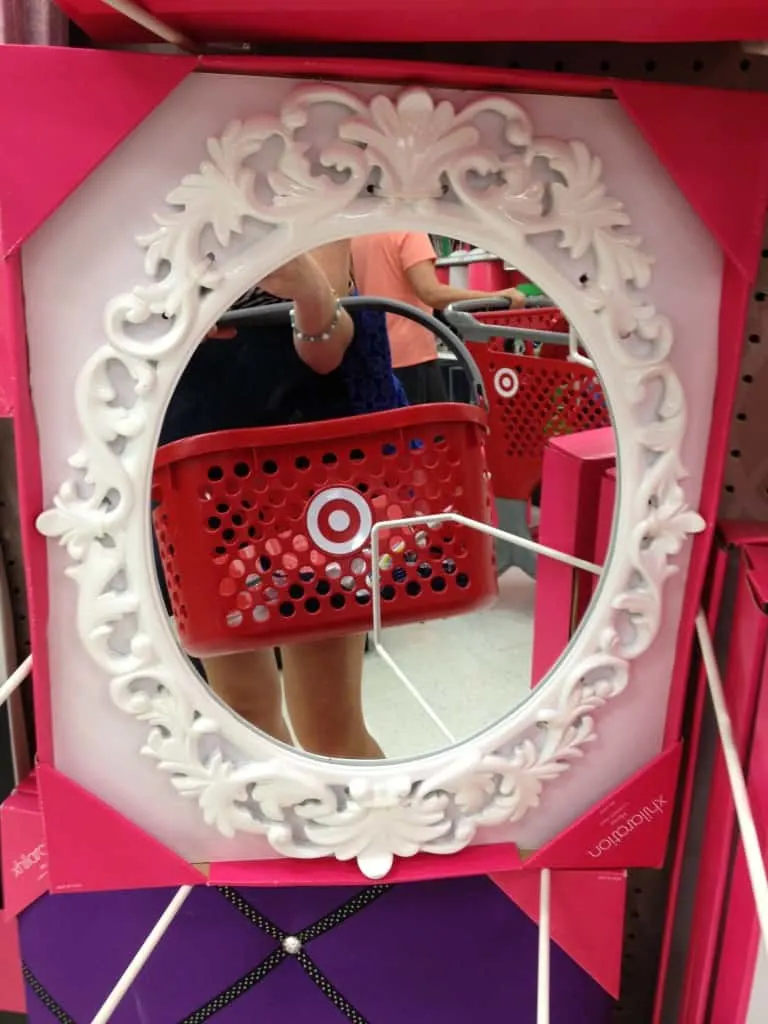 How cute would this ornate mirror be hanging over a white dresser? $14.99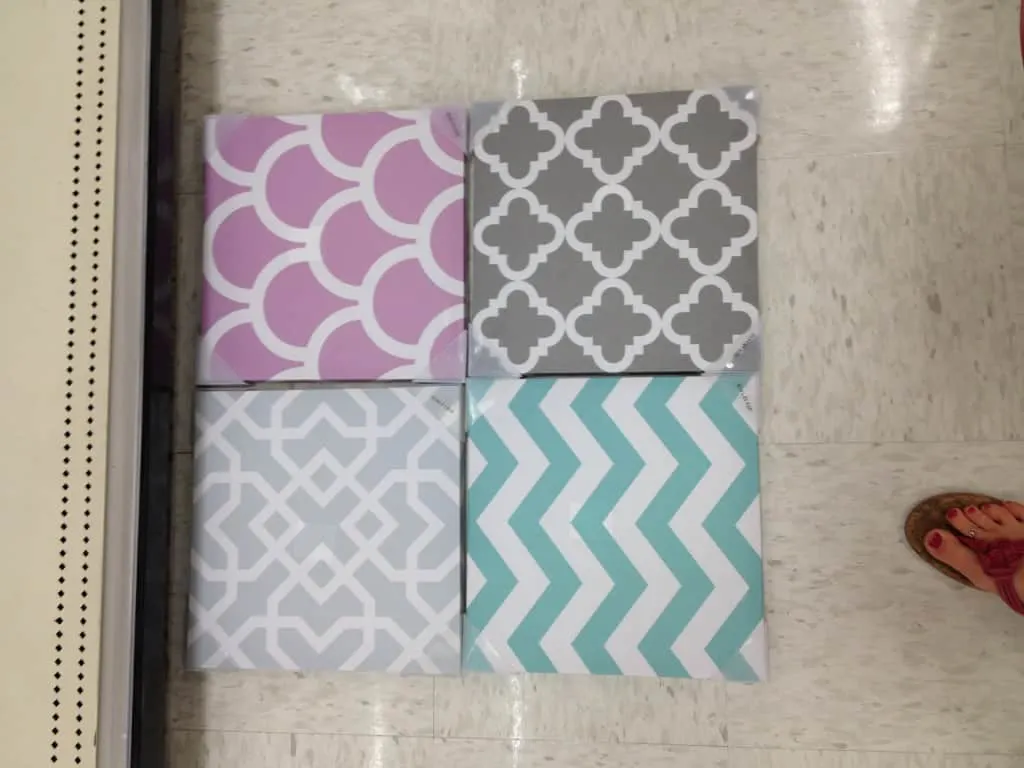 These canvases would be adorable alone or grouped. $14.99 each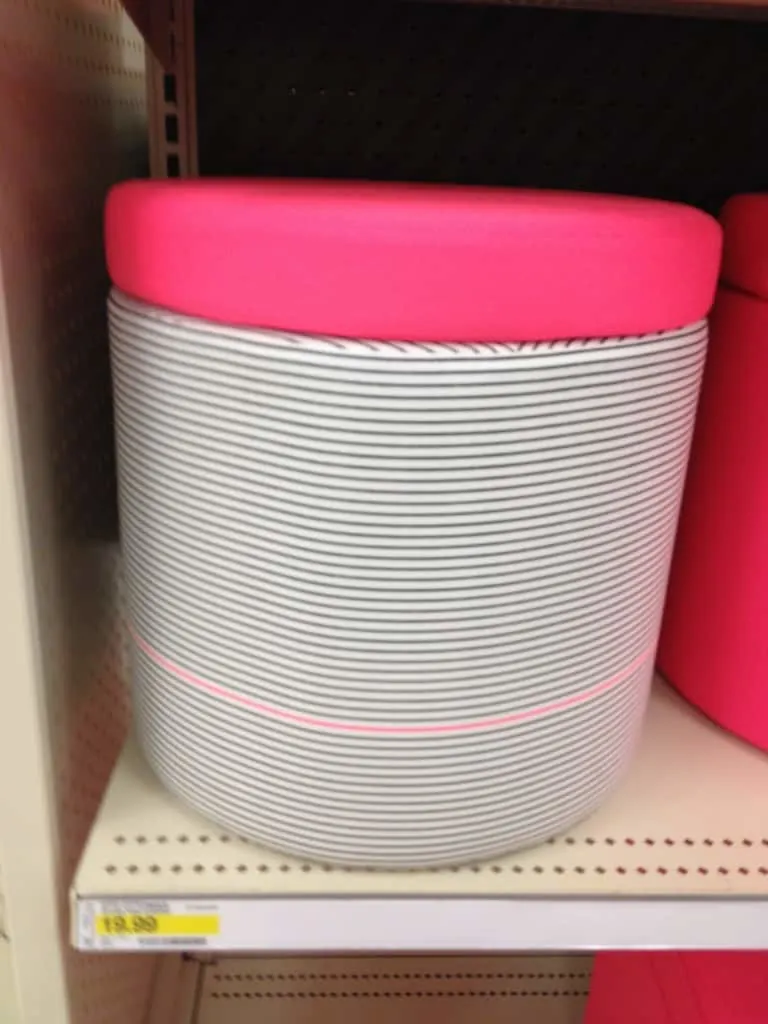 I love this pink & grey storage stool! and the pinstripe of course! $19.99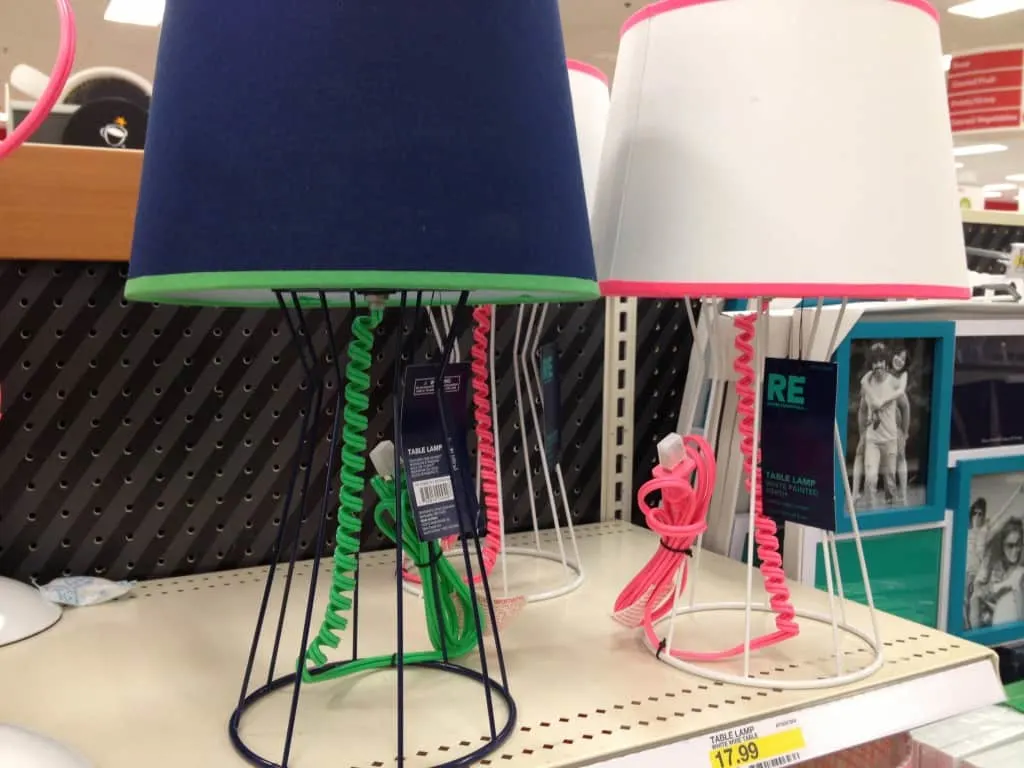 How cool are these lamps? I LOVE the retro phone cord cords!! $17.99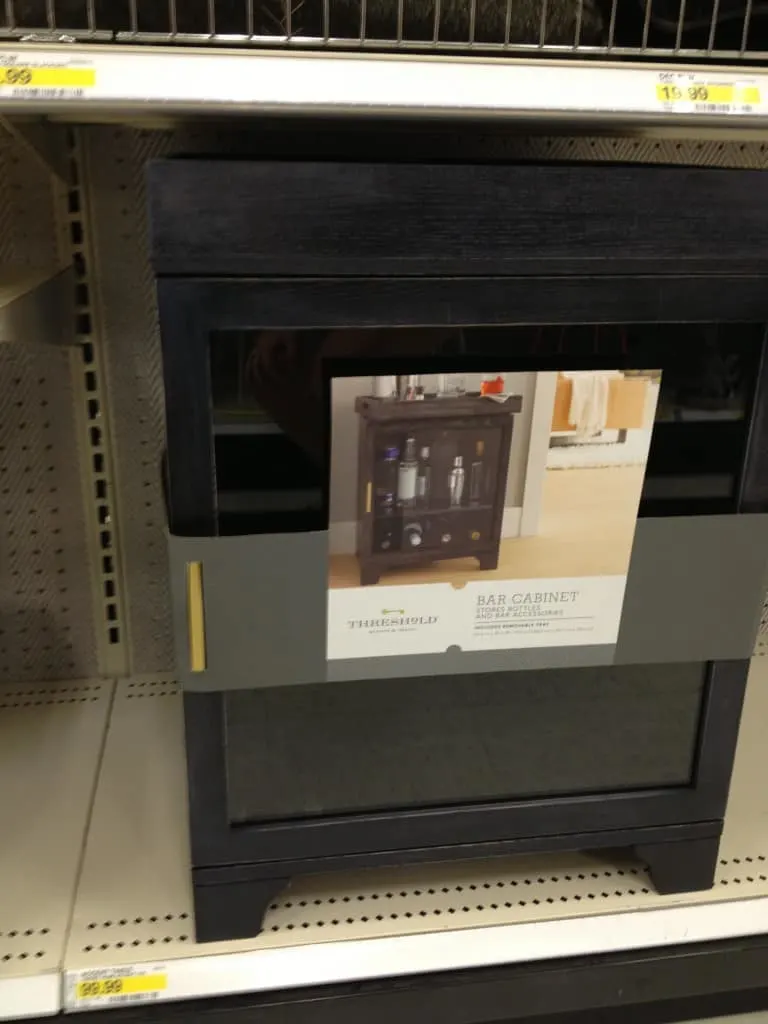 This could be an amazing bar cart or storage piece for any small apartment. $99.99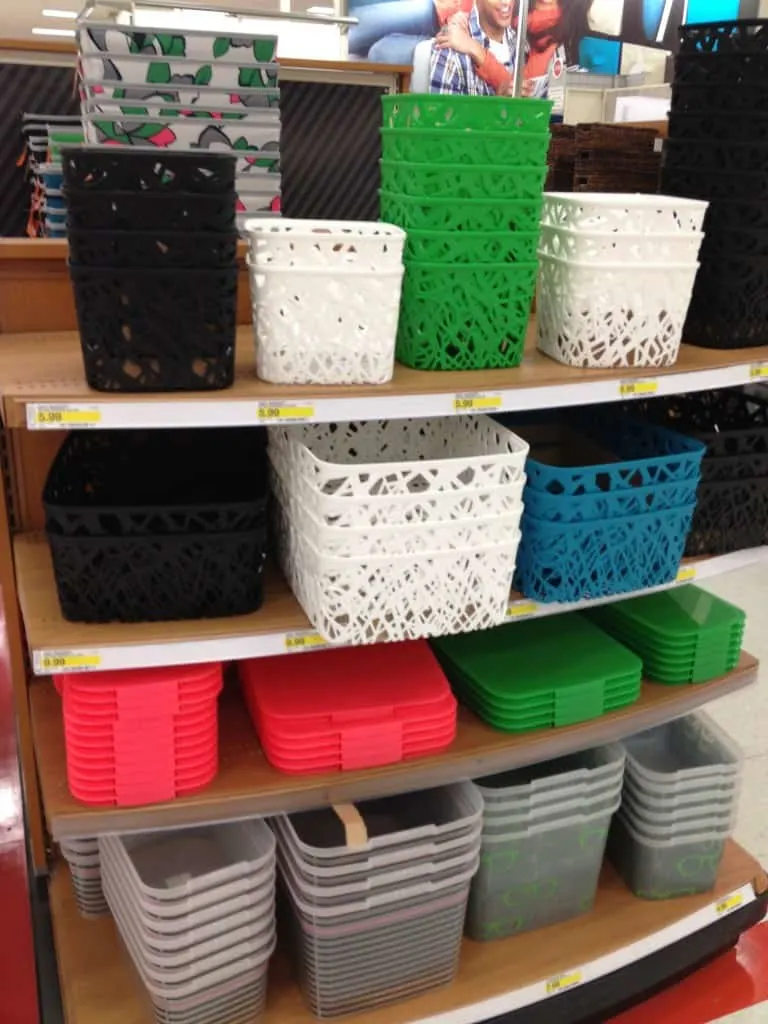 I love this whole plastic basket line. In fact I might be hitting it up for a project soon!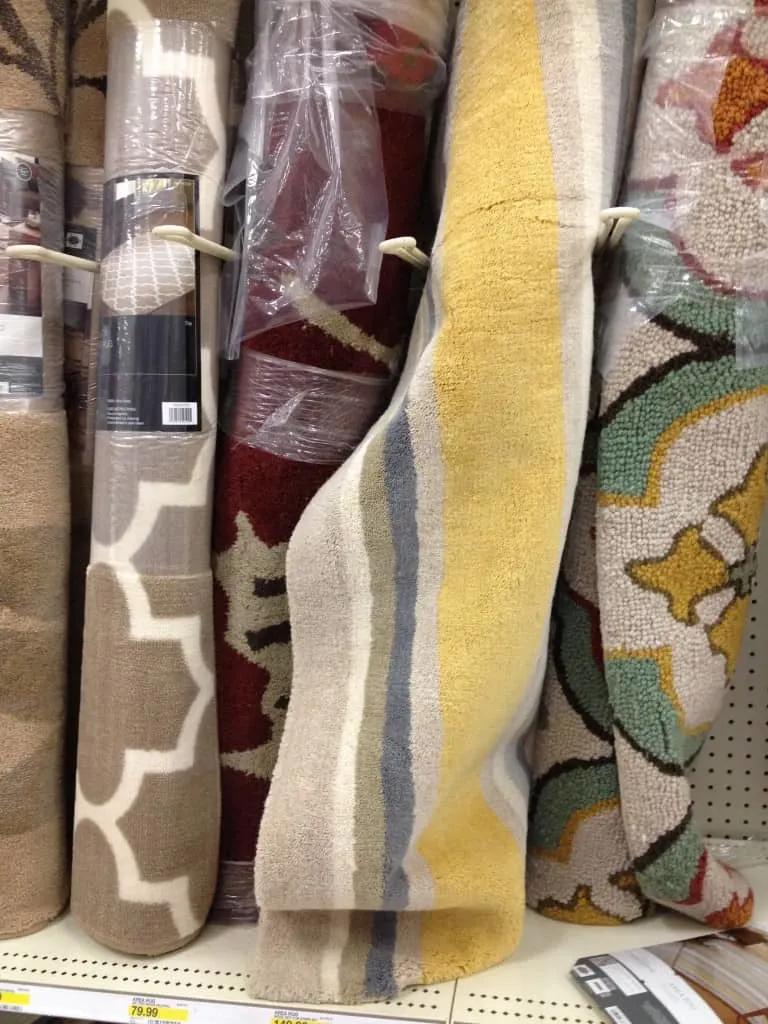 I'm obsessed with this yellow & grey rug and am trying to find a way to make it fit in my bedroom as we speak!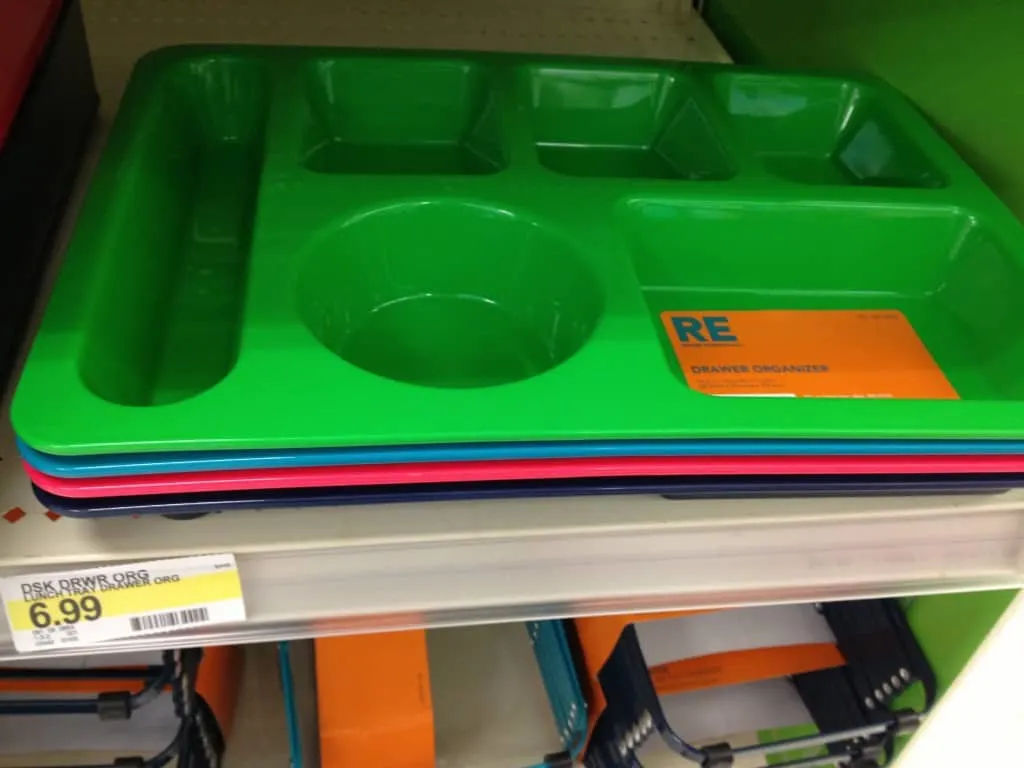 These drawer dividers are perfect for lipgloss and nail polish and… paperclips? $6.99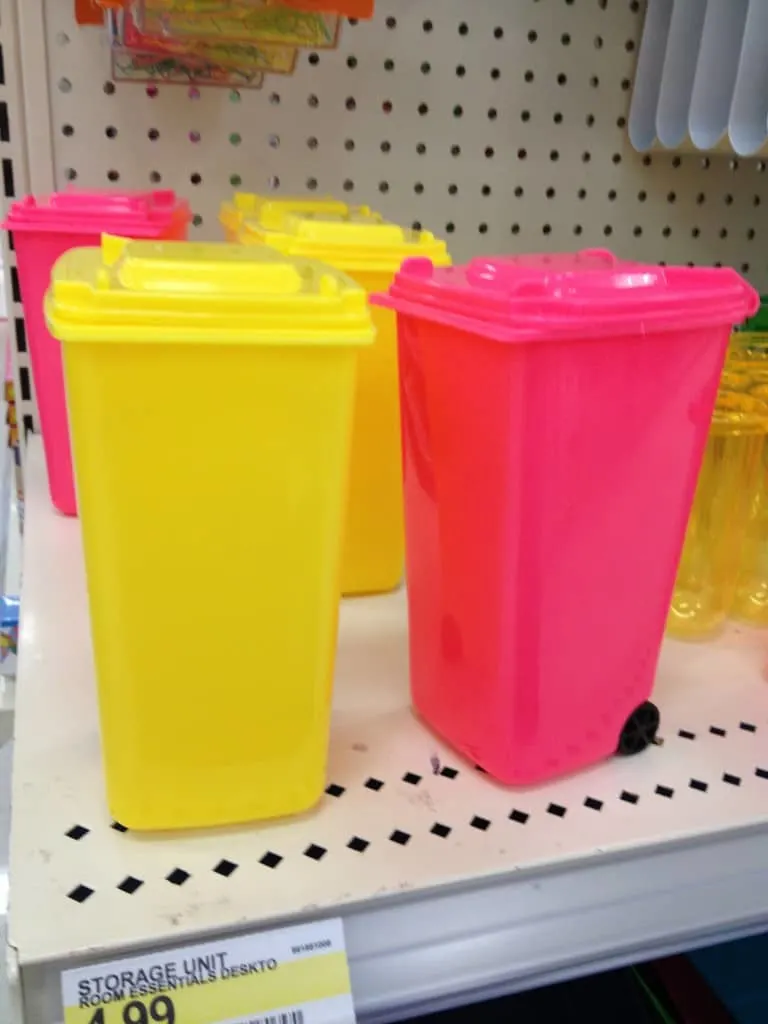 I don't really know what these neon mini trashcans are for but I want one, I need one, oh baby oh baby. $4.99 and worth every penny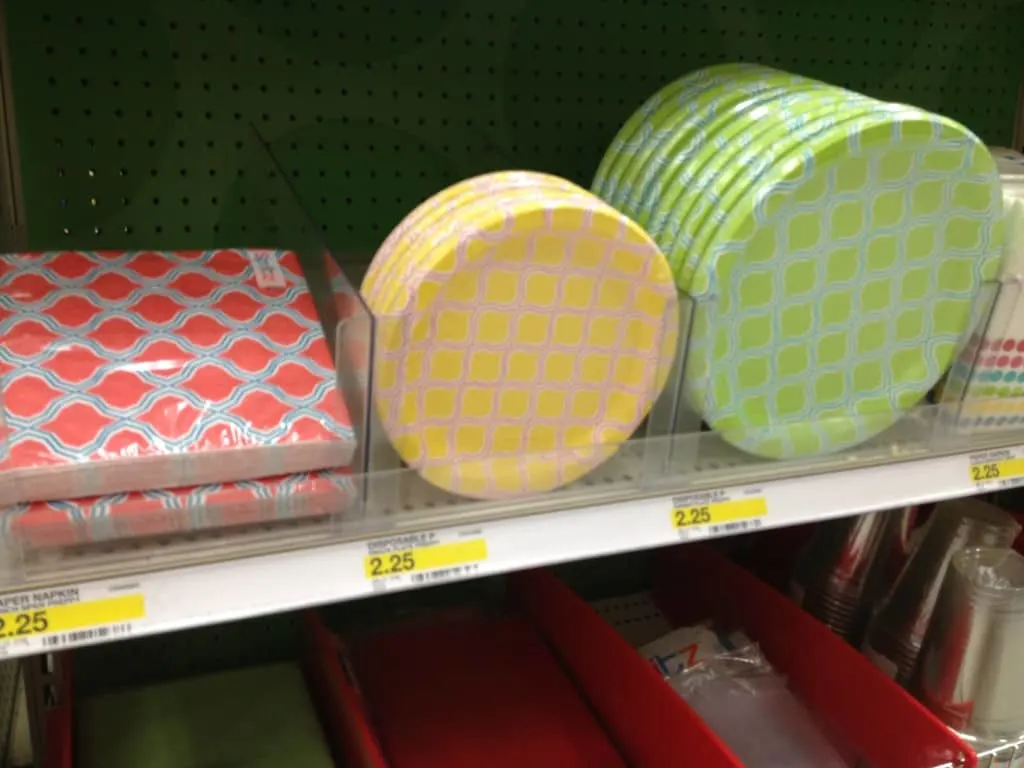 How about this awesome, colorful, geometric partyware? Get. In. My. Cart. $2.25
As you can see, Target rocks right now. Get in your car, and go. You won't regret it!
This post was not sponsored by Target. It's just my favorite store and I wanted to share how good their stash is right now 🙂