Today I am here to chat about a controversial home decor subject – rugs in the kitchen! What do you think of them? I have personally always thought they are impractical, but they sure can be beautiful!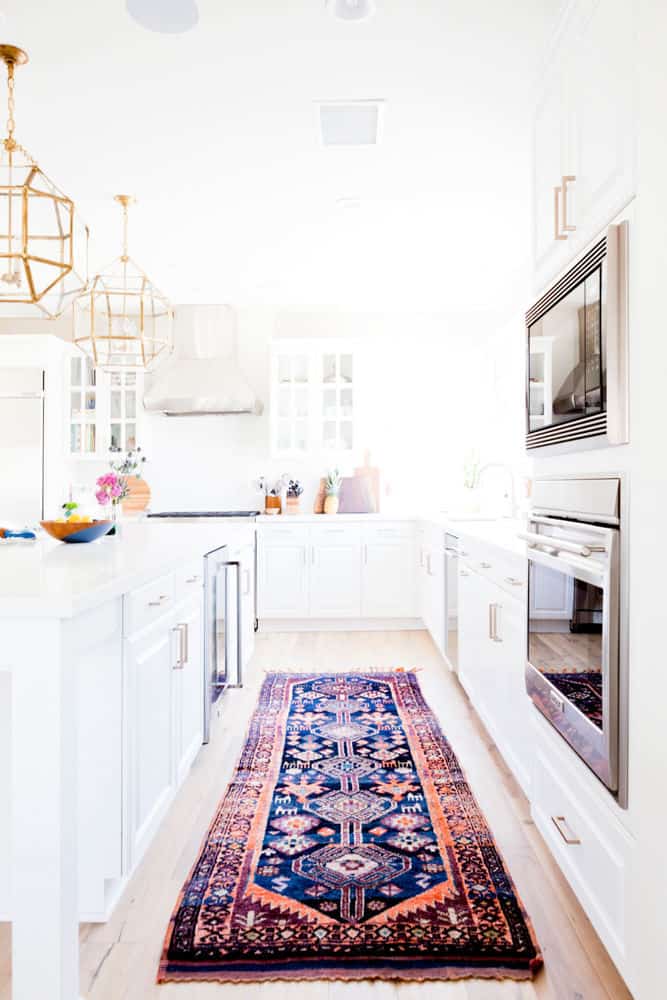 Benefits of rugs in the kitchen:
Rugs are comfy under your feet, and can be a big cozy upgrade, especially if you have hard tile.
Hate your floors? Rugs are cheaper than replacing flooring.
Rugs are a great way to add bold color or pattern to what might be an otherwise neutral space. It makes sense to go timeless with a high dollar permanent project like a kitchen, but a rug is a fun opportunity to be trendy!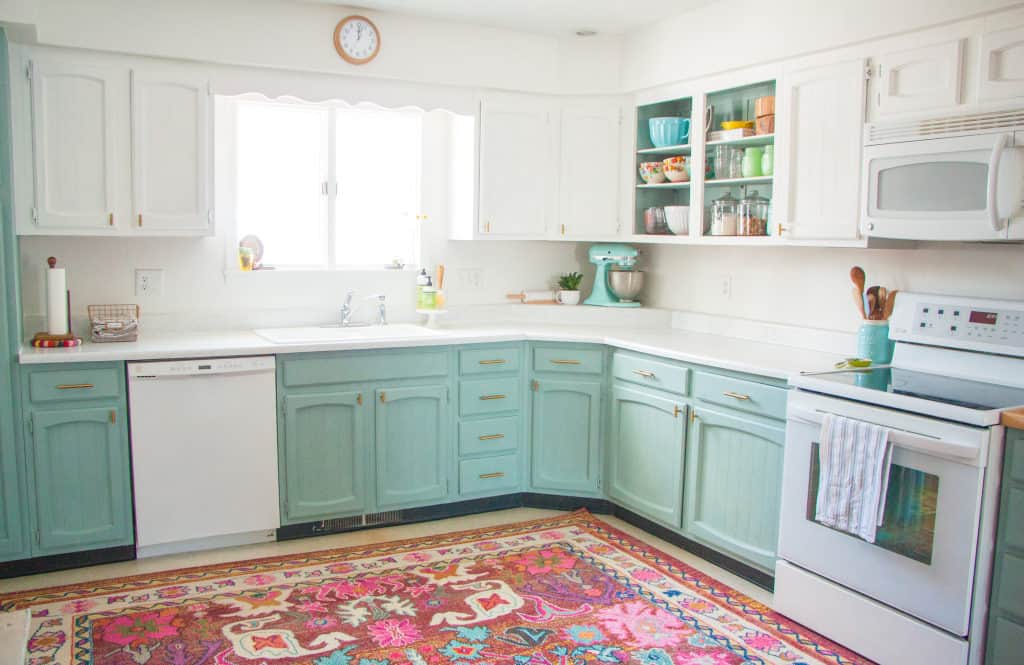 Things to keep in mind with rugs in the kitchen:
You really need to pick a durable rug – something with a flat weave, not a shag! You want it to be really cleanable and withstand a lot of traction.
Solid or light colors might not be the best choice for the kitchen rug. Patterns and darker colors hide dirt and stains.
If you have a small space, finding a rug that fits might be hard. Don't forget to consider runners!
Alternatively, if you have a large space with no island, you want to make sure the rug you get covers the entire floor and not just a small piece.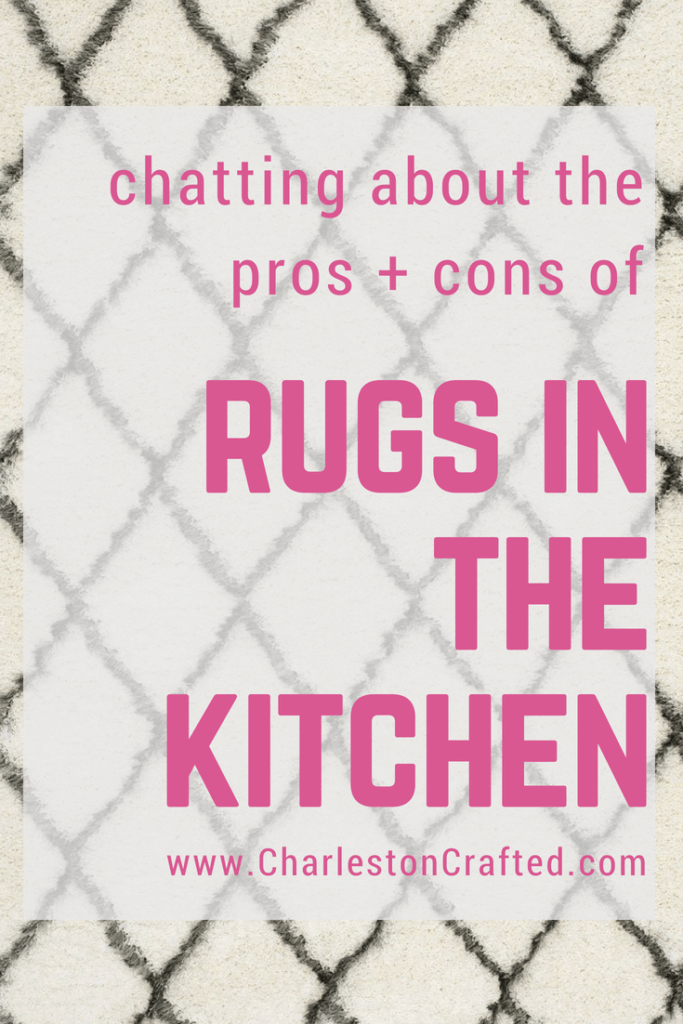 After all of this chat, what do you think of rugs in the kitchen?