Microbreweries are hitting the USA by storm. Charleston is no exception. There are close to 20 local breweries in the Charleston area and they are all doing very well. Probably the biggest and most well-known, especially outside the area, is Westbrook Brewing Company.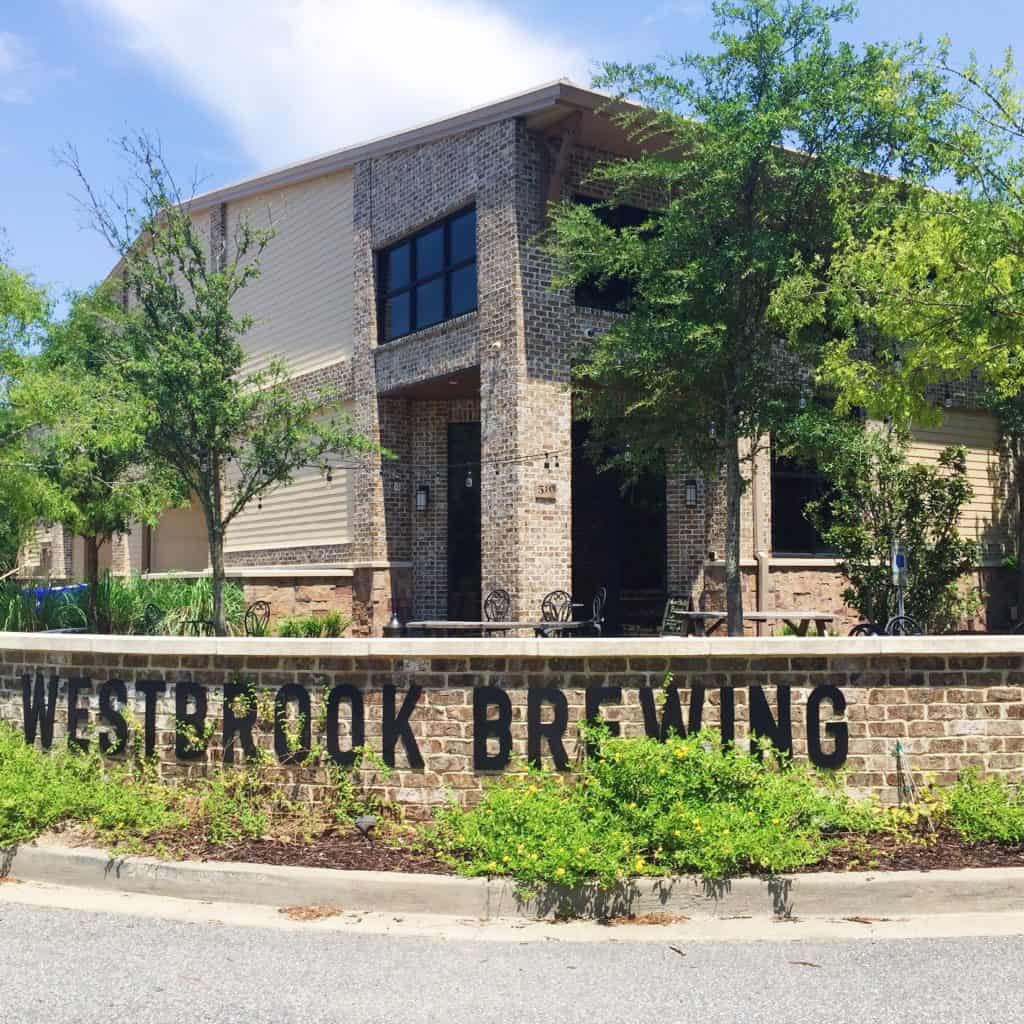 Westbrook is located in Mount Pleasant off of I-526 at Long Point Road. It makes it a little more of a destination, and you can't really combine this stop with a brewery tour, but it's worth it. The facility is huge, one of the biggest I've seen for a local brewery. There are two buildings on site, but the one on the right features a tasting room and the brewery itself.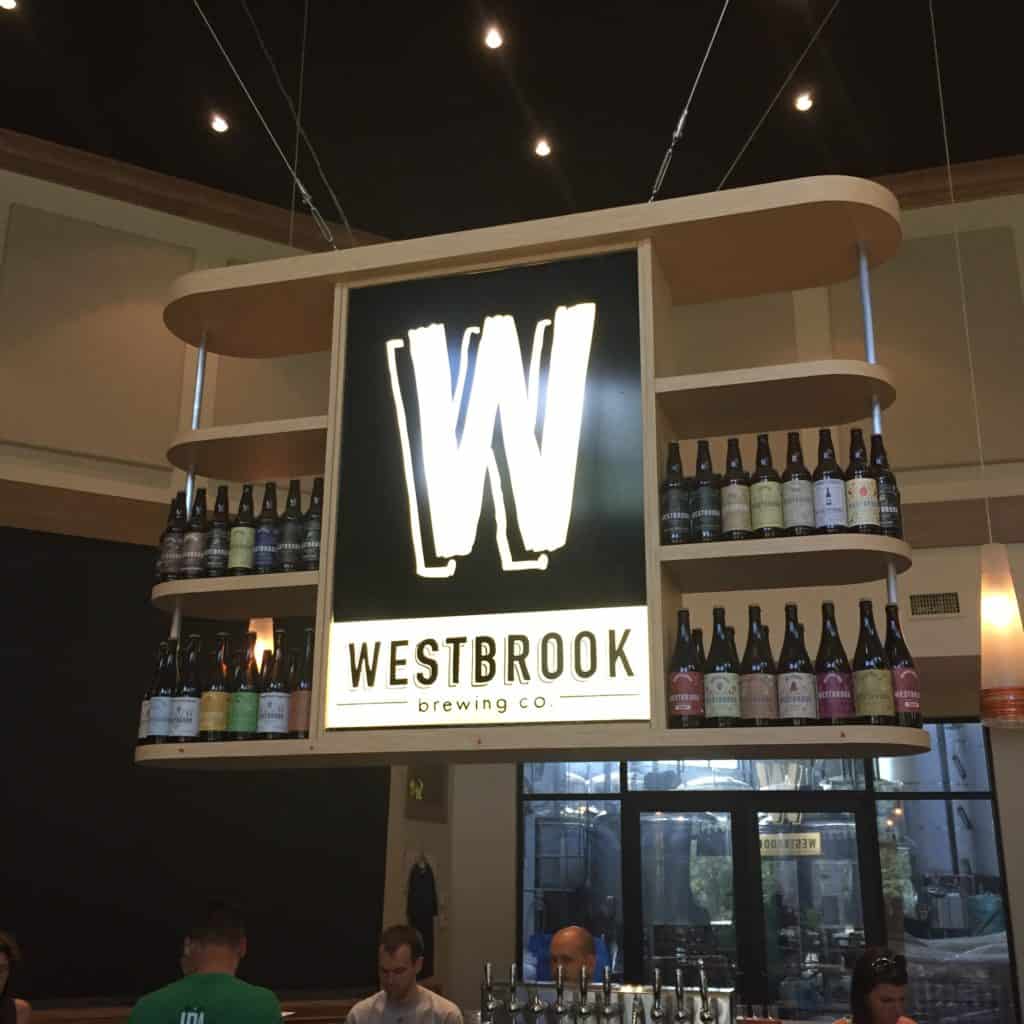 Inside is a fairly small tasting room, but a decent amount of tables, along with tables outside for nice days. Westbrook has a rotating list of their brews on tap, as well as tall bottles, six packs and growlers for sale.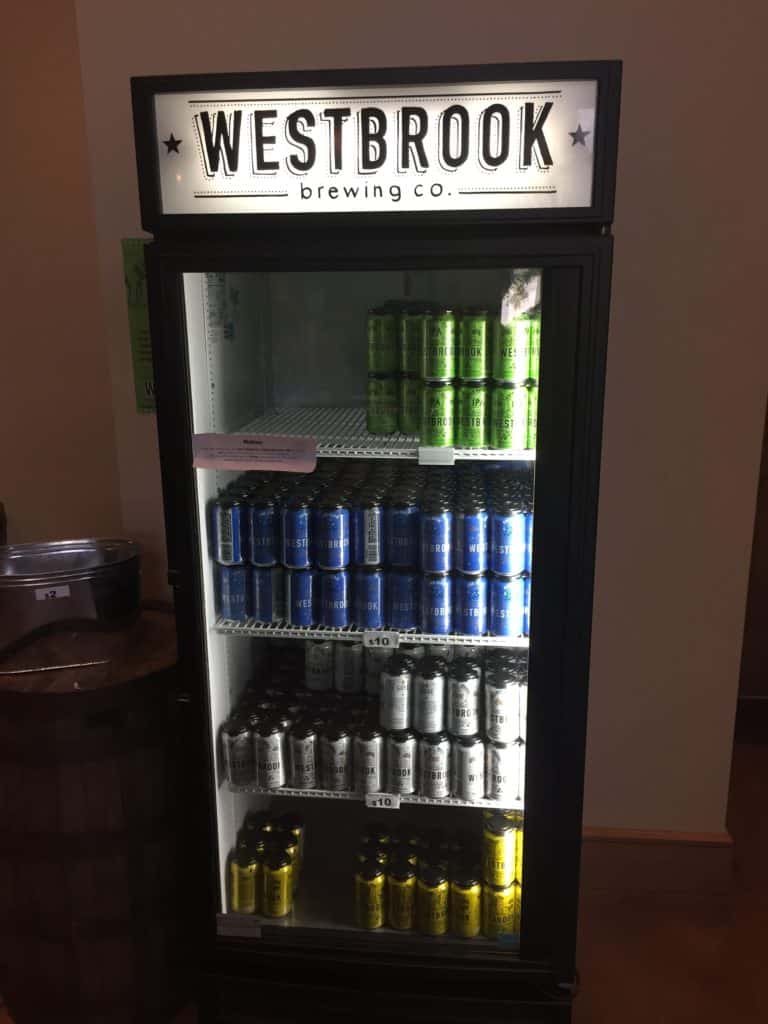 We got a couple of flights and some pints to try a bunch of Westbrook's brews. We've had their main ones that they sell at the grocery store, but hadn't had their more obscure ones before. The ones we tried:
One Claw Rye– a really good, easy to drink smooth rye.
Mexican Cupcake– a legitimately spicy, chocolate stout. Yummy, but for just one.
Dark Helmet– a dark stout that has a logo that looks like Darth Vader. Obvs try it.
White Thai– their most popular, a light wheat beer for the warm days.
Peach Cream Ale- a seasonal they have right now that is totes yummy on a hot day.
Key Lime Pie Gose- very new, tastes like actual key lime pie, very popular.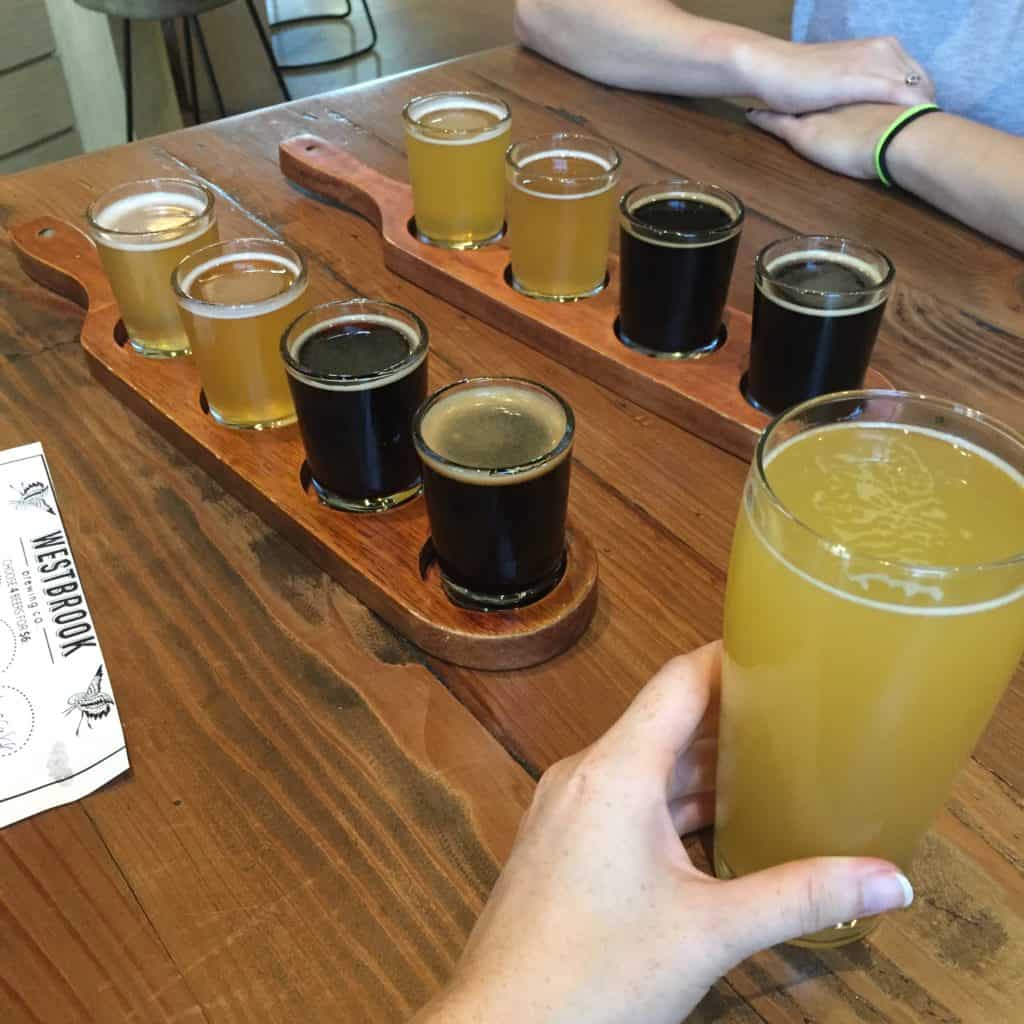 We also got food from bked food truck that was parked outside. They have food trucks on the weekend, which is good because they have no food inside.
Westbrook Brewing Company is a must try for beer lovers in or visiting Charleston. Let us know what you think!