This post was sponsored by Therma-Tru Benchmark, available exclusively at Lowe's. Thank you for supporting the brands that make Charleston Crafted possible.
There's a lot of emotional feelings around being pregnant. Seeing your first ultrasound, feeling the baby kick for the first time, and decorating their nursery are all examples of times I've felt emotional. I have recently been walking around our home and thinking about how this will be where our son first sleeps, where he takes his first steps, and says his first words. Blame it on the hormones, but it is making me feel pretty sentimental.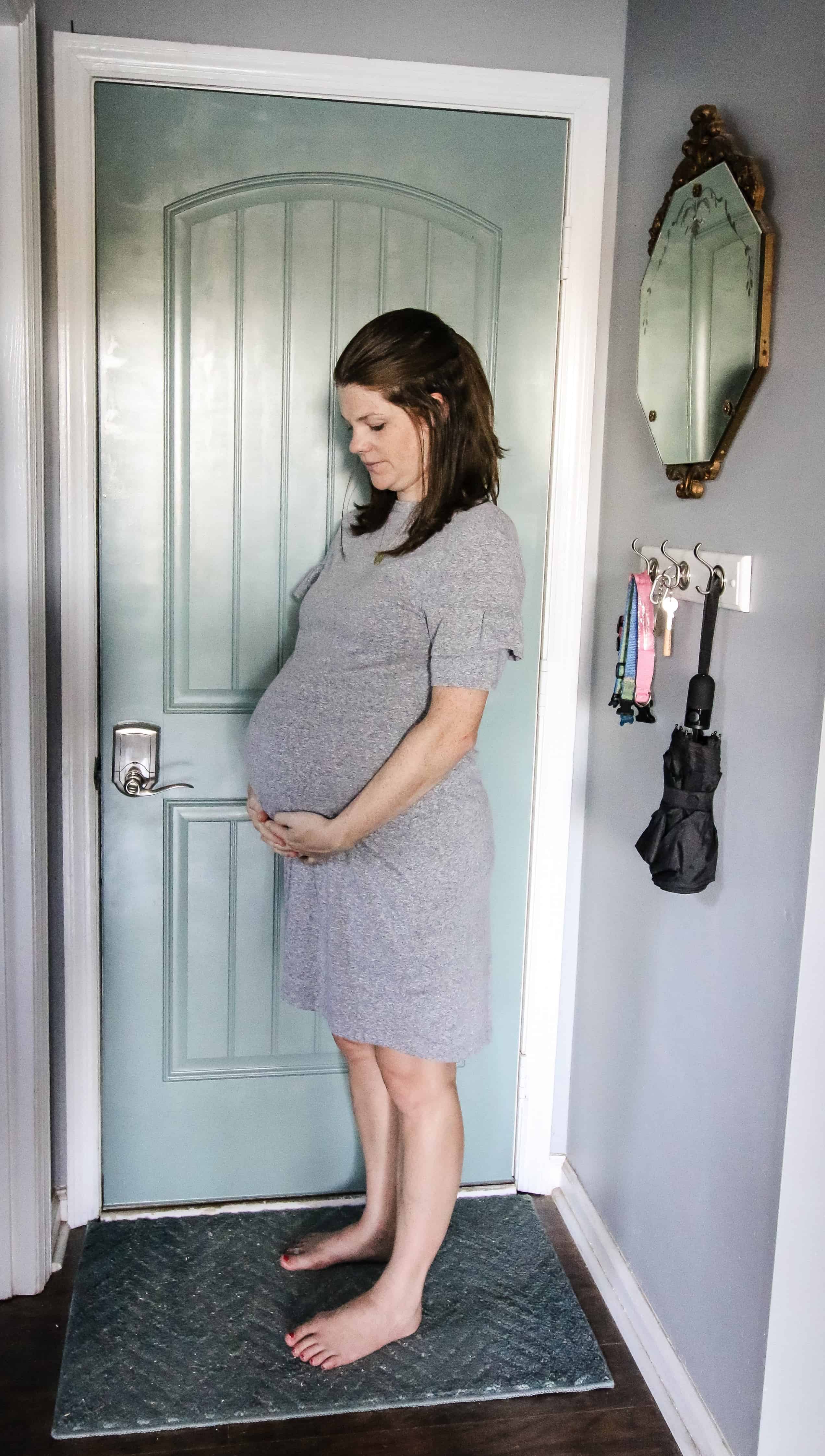 Another first will be bringing our baby home through the door for the first time. Carrying your new wife through the threshold is traditionally a big moment, but what about carrying in your first-born child?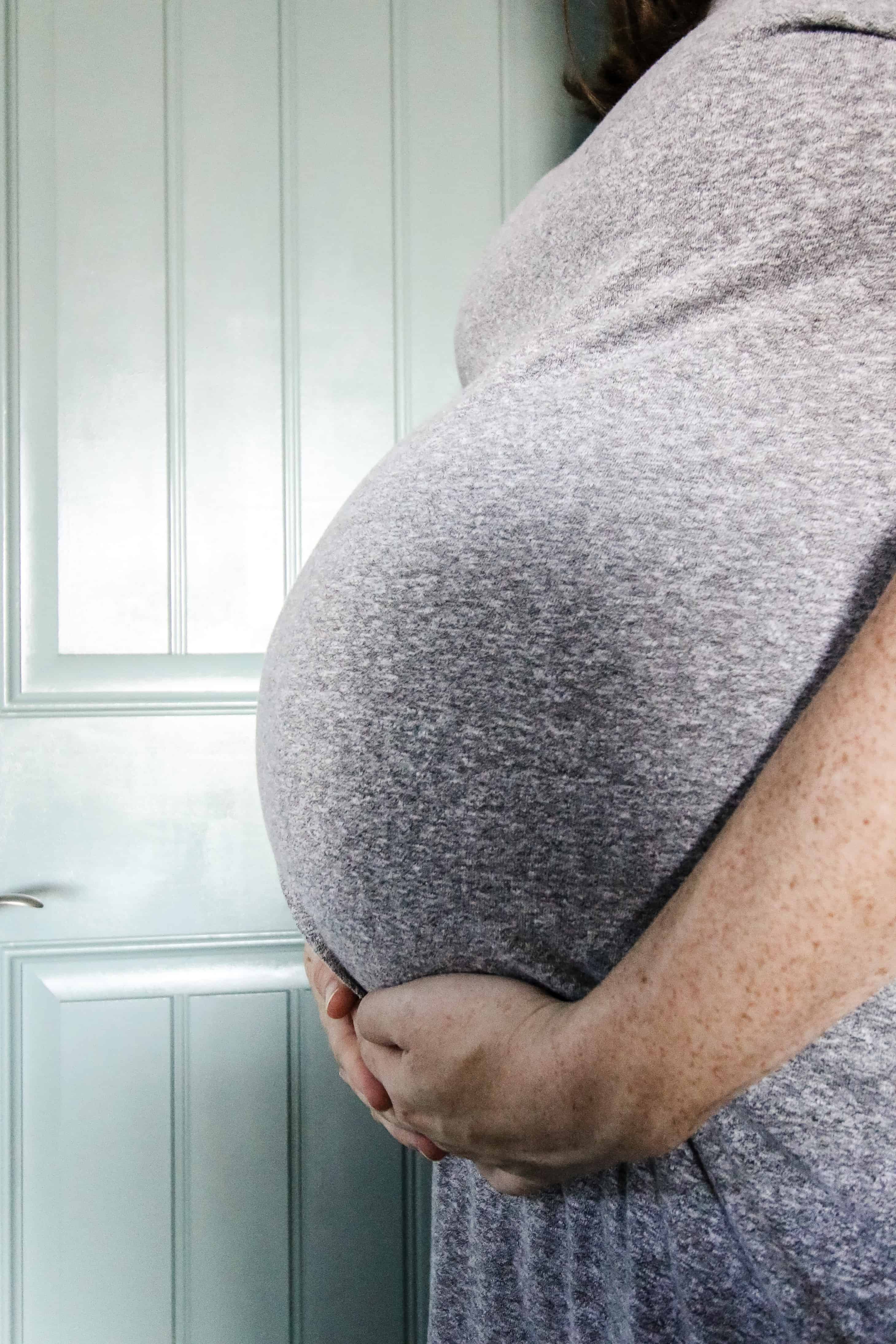 It's a surreal thought process for us. We bought this home two years ago and it looked 100% different. We have completely changed the look and truly appreciate what we have accomplished. In the middle of all that, we made a baby. We've been preparing for him for nine months and we still don't feel ready, but we'll figure it out. We didn't know how to do pretty much any of the stuff we've done in our house, but we figured it out.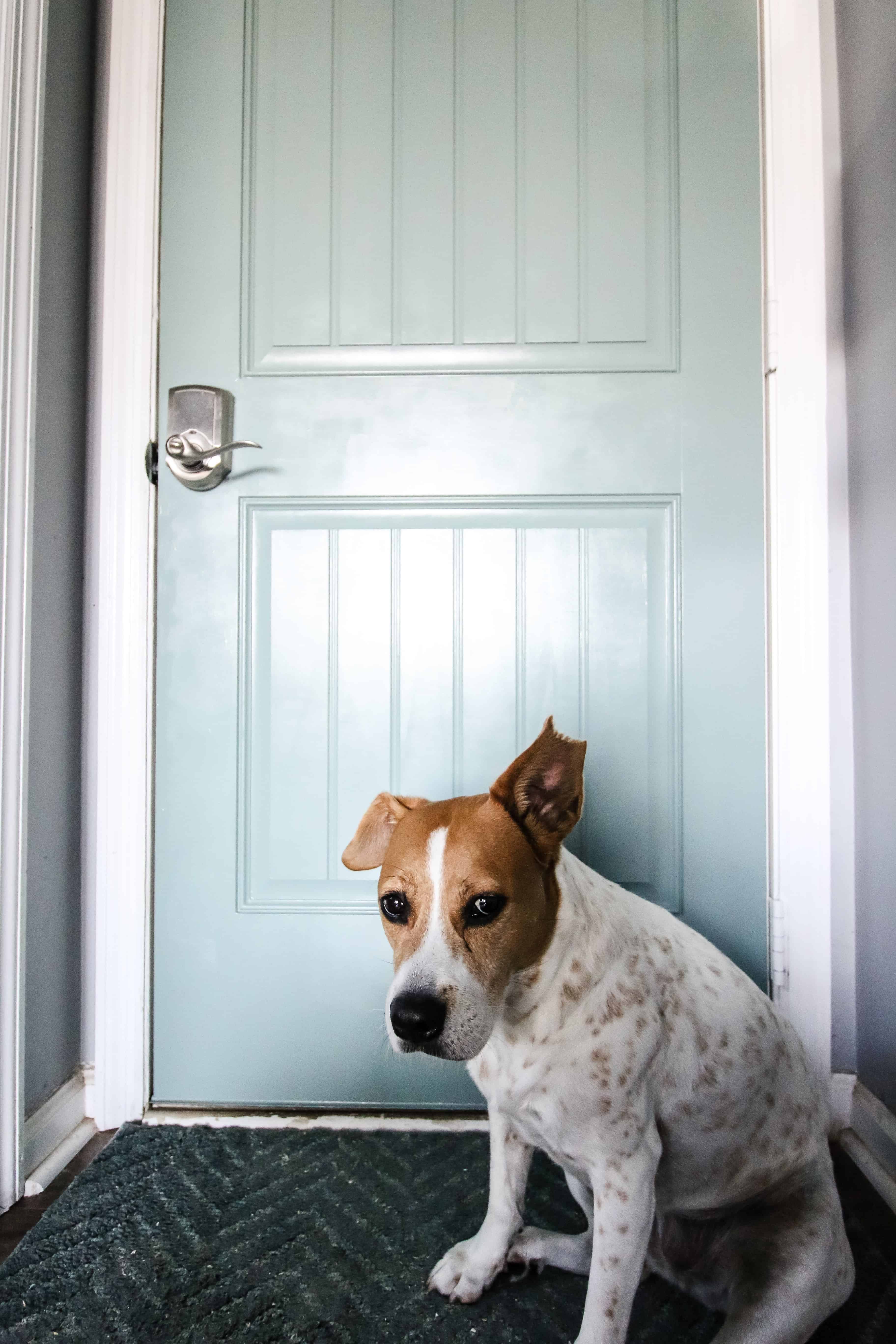 But soon he will be actually born. Then they will let us walk out the door of the hospital with a real human baby and no experience and say good luck. Then we'll put him in the car and drive him home. There, I am just imagining us now, walking through our door and saying, "hello baby, welcome home."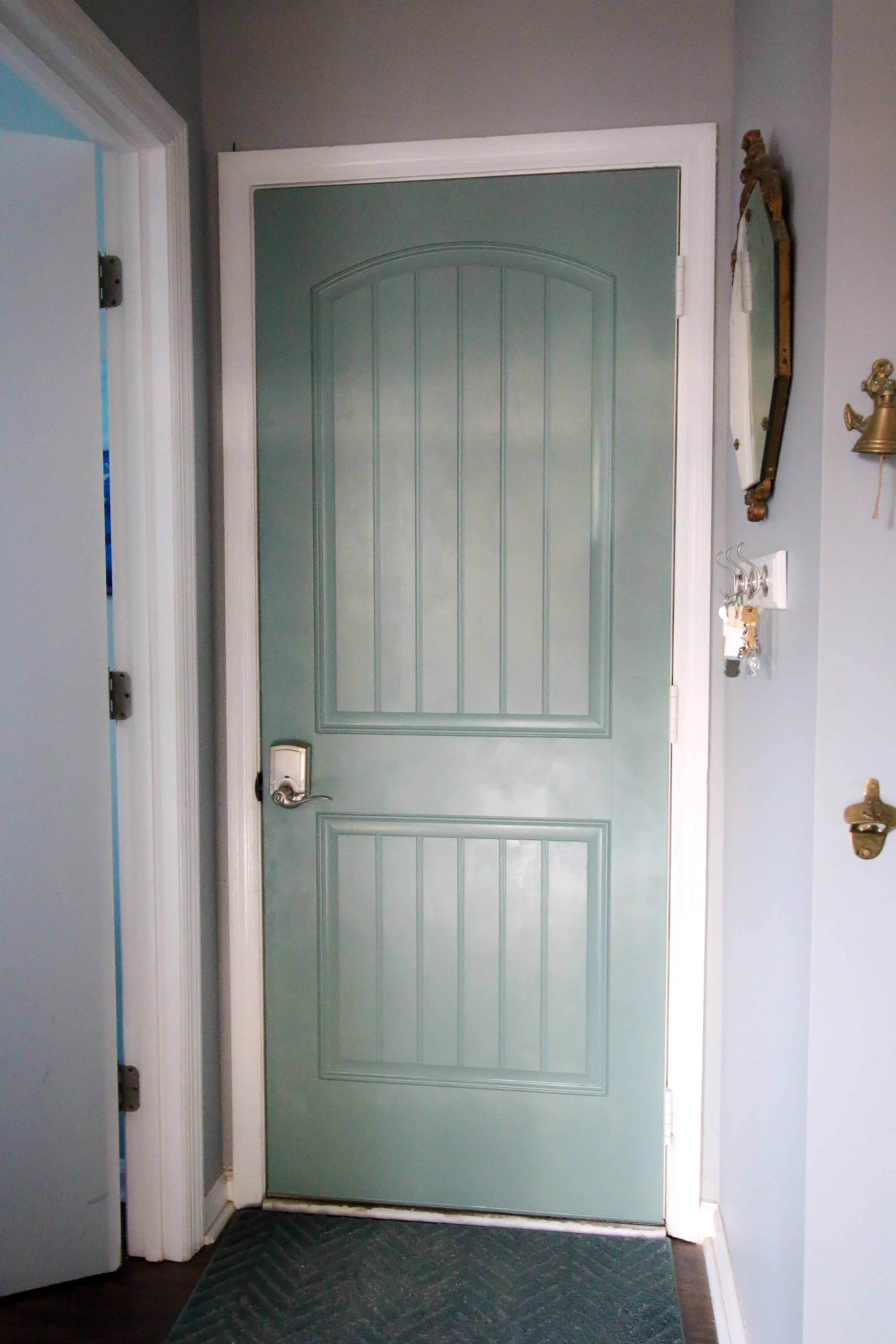 Our newest door is a Therma-Tru Benchmark door, available exclusively at Lowe's. We shared the door with you last year when we shopped for it, but it is made from incredibly energy efficient fiberglass and has beautiful detailing. We love all the physical aspects of this door and how it looks in our home. However, that's not all it is. This door might be "just a door" right now, but soon it will be the door where we introduce our baby to his home. We are excited to have this gorgeous door to welcome our son home. They say babies can't see more than a foot in front of their face when they're born. He won't be able to appreciate it, but we will.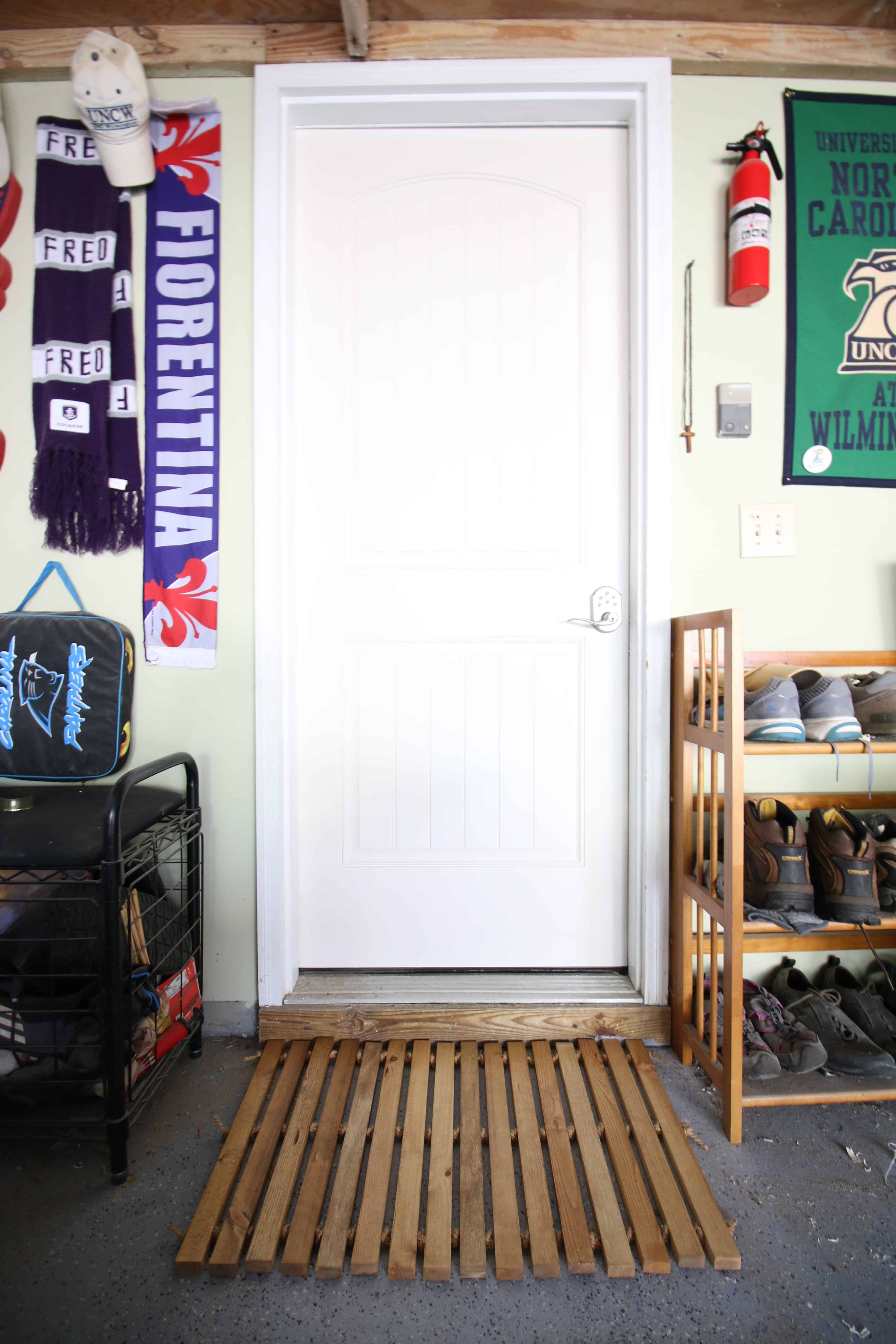 This is a sponsored post written by me on behalf of Therma-Tru Benchmark, available exclusively at Lowe's.