Cheddar, bacon mac and cheese. Cappuccino. Mango salsa. Wasabi ginger.
Those only have one thing in common- the Lay's "Do Us a Flavor" contest! Those were the four finalists in 2014 for the cool, user-based submission contest from Lay's chips to design the next flavors of snack. They are doing it again this year, and we decided to make some entries.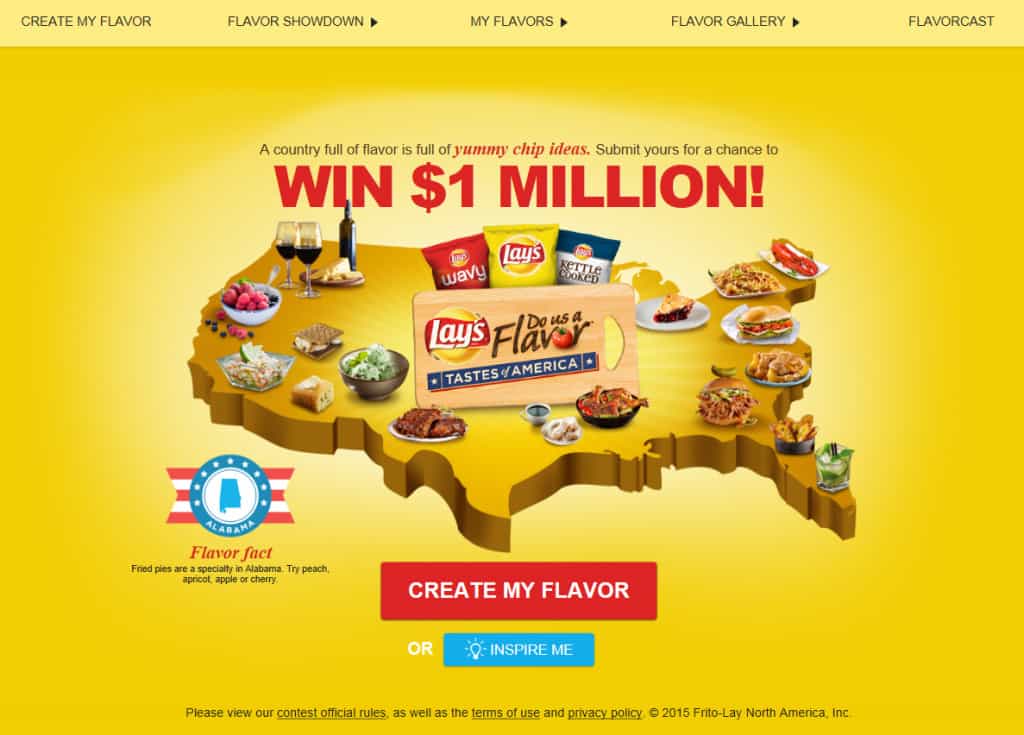 We thought about a lot of our favorite flavors, but we also tried to come up with some interesting taste combos that you wouldn't think you might ever find on a potato chip. Well, here are some of our submissions!
Bean burrito
Chili cheese dog
Strawberry milkshake
Ketchup
Kale
Caesar salad
Sesame chicken honey
Caprese
Chicken noodle soup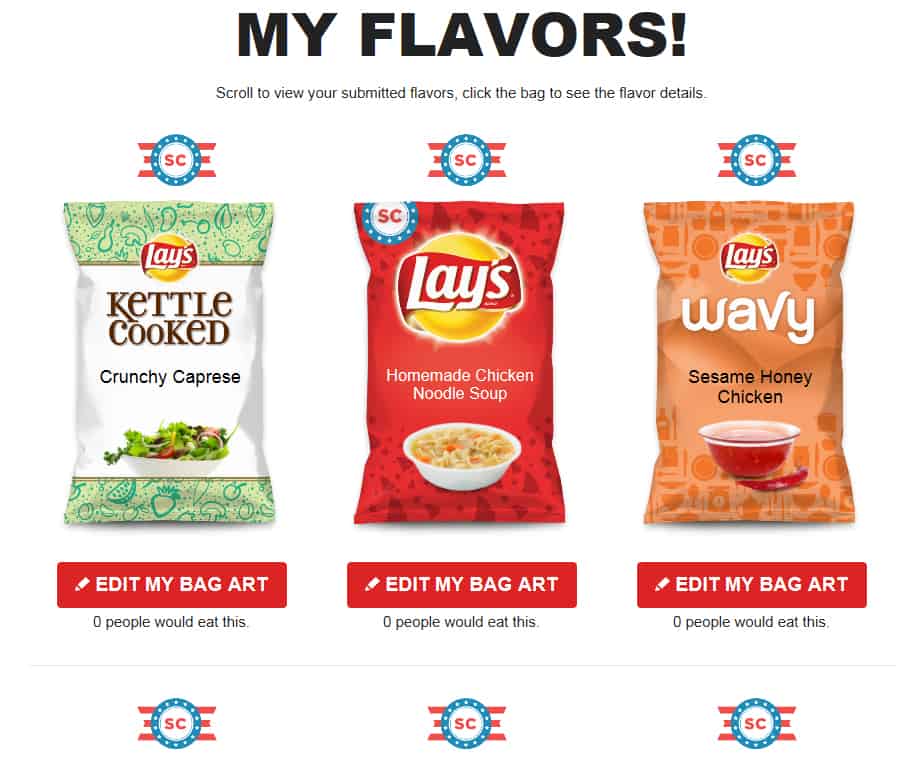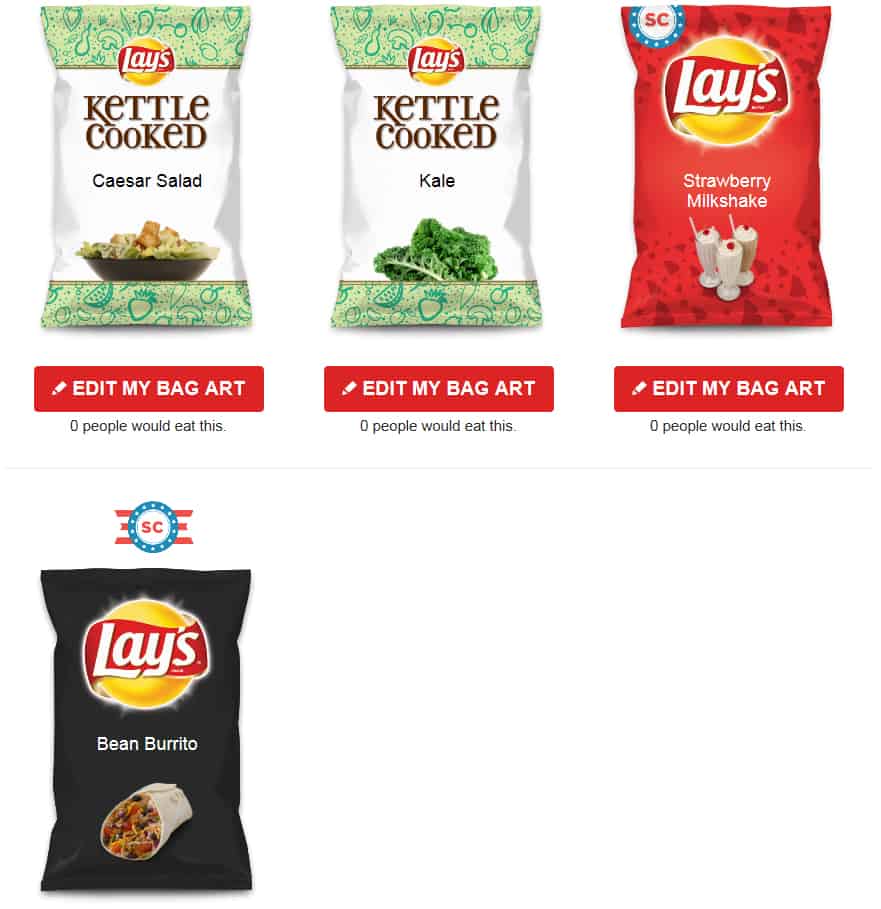 The process is very simple for uploading a submission. First, go to www.DoUsAFlavor.com and log in with your Facebook account. Then, click "Create My Flavor" in the middle or at the top. The first step will ask you to name your chip and pick the chip style.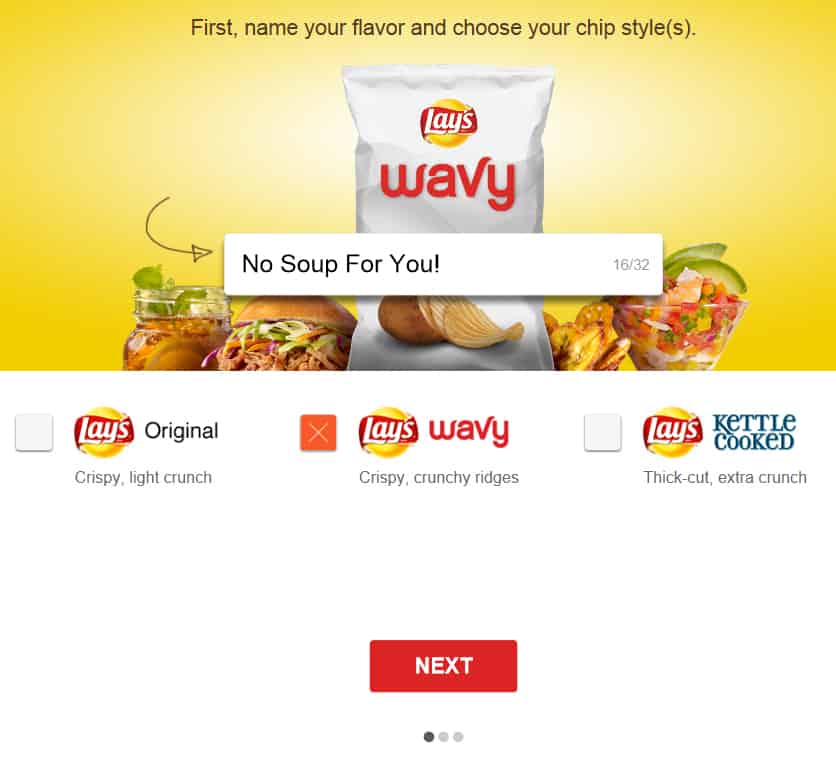 Then, enter the flavors you want to be prominent. It might auto-select some, depending on your flavor name.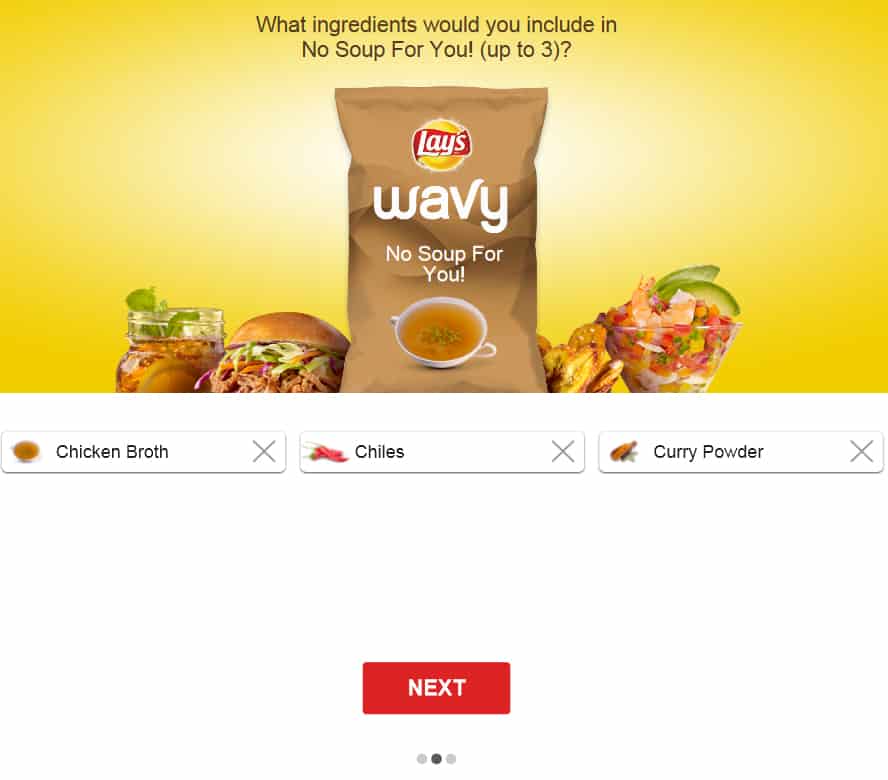 Then, write a little entry description to help put your submission above the rest.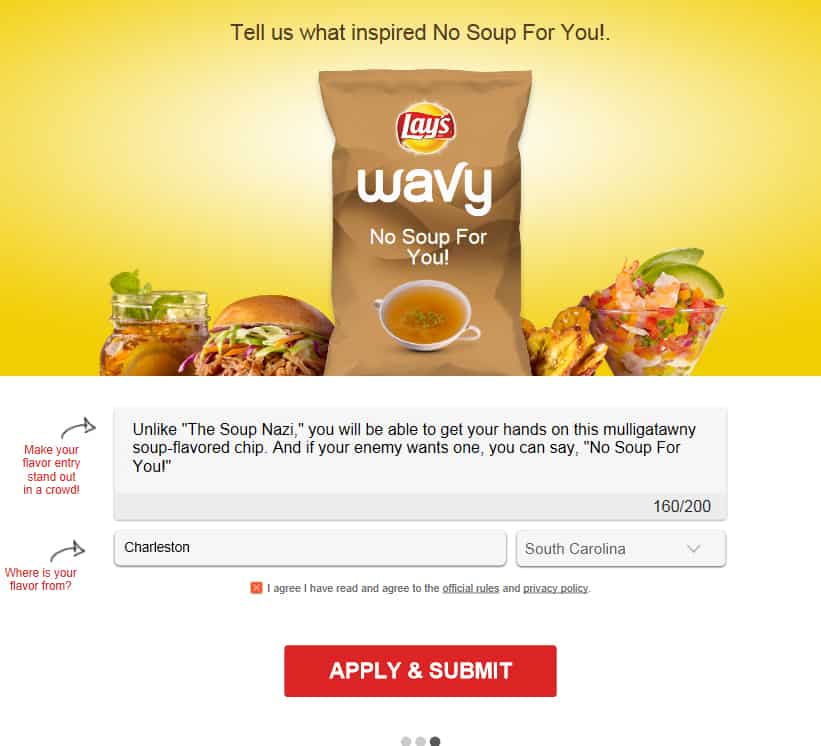 In the end, you can go into the "My Flavors" tab at the top and customize your chip bag like the ones we showed earlier. This entry was one of my funny ones, based off of the greatest TV show of all time, Seinfeld.
What are some flavors that you want to submit? Tell us below!